A Baby Shower Invite is something that the mother doesn't send. It is a sweet occasion organised by the sisters, friends, mother and obviously her in-laws. A sweet and beautiful occasion showered right before a baby's birth. 
To make things special, Baby Shower Invitation Cards are sent to close friends and family members who are a part of that beautiful bond. This is a simple invitation for the occasion of a baby shower. 
A child's birth is always very special, and most of us celebrate it in the prettiest way possible. A baby shower is organised to celebrate his or her arrival with your loved ones, who care about you and your little one. 
Here at myMandap, we have enlisted some such amazing Baby Shower Invites. It starts with awesome pamphlets with decorative Baby Shower Invitation Cards and sweet writings that make it worth it. 
What is a Baby Shower?
Honestly, this isn't the question one would have when they are in search of some good Baby Shower Invites. But you need to mention this as a part, of making it, even more, put together and appropriate.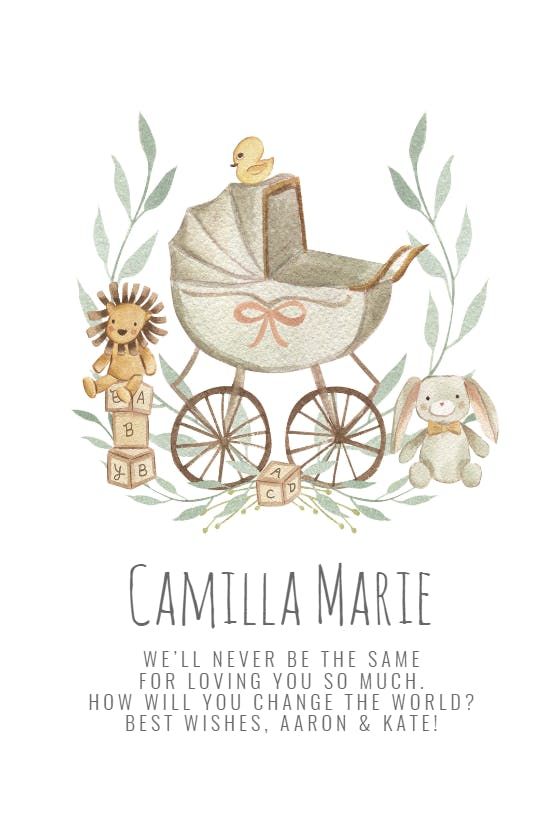 A baby shower is a sweet and wonderful occasion for a would-be Mother who is carrying a little one. This is the occasion of love and welcoming the little child into their lives. To make the day even more appropriate you have to have guests.  
View More: Adorable Baby Shower Balloon Decoration
Elephant Baby Shower Invitations
A birth announcement is one of the first things, you do before the baby's arrival. Like a design for wedding invitations, the bridal shower or the Mommy's party has to have a card. Every guest you invite needs to get the right place cards.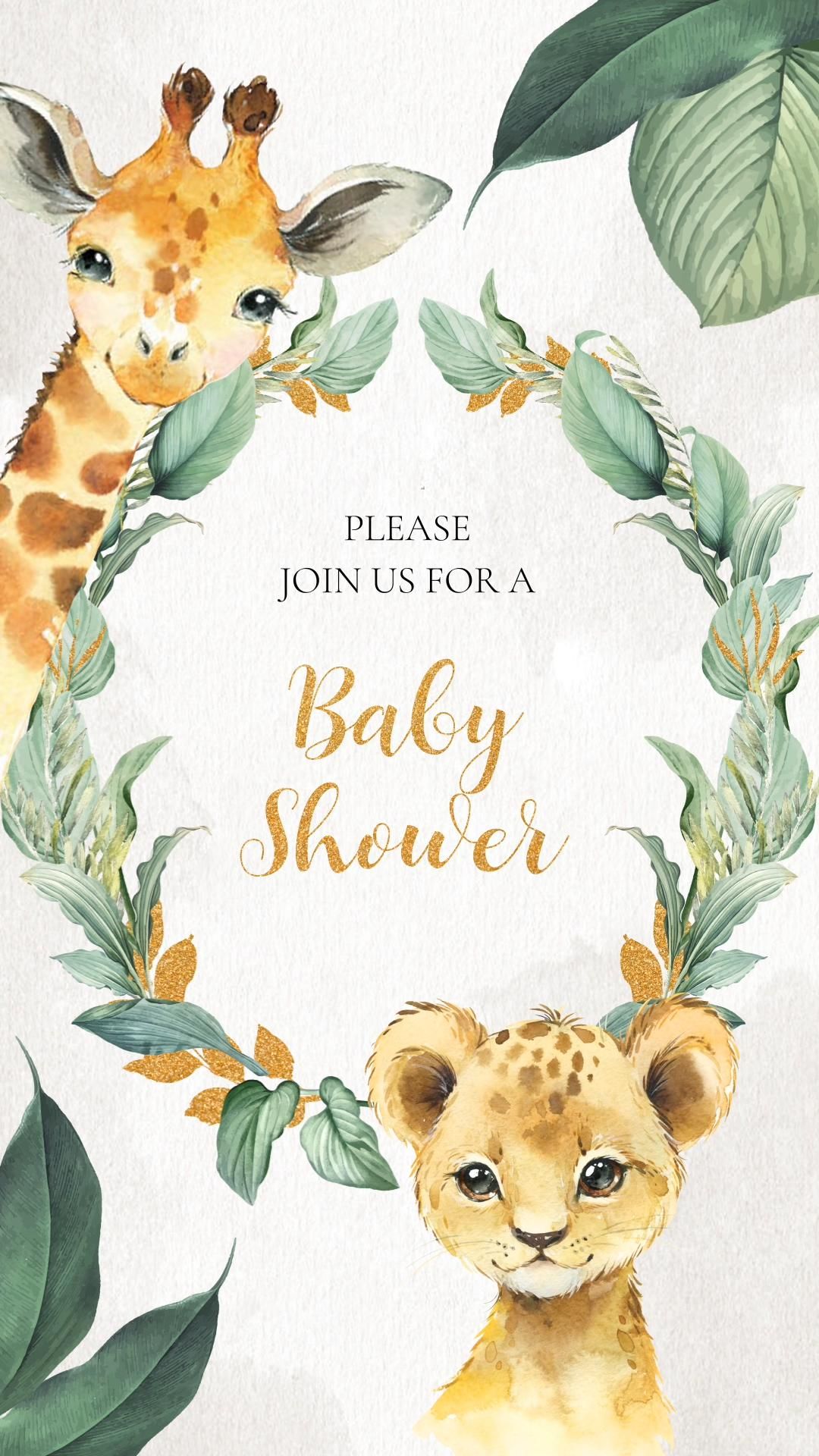 Fancy baby shower games make the party exciting. But here, we have Baby Shower Invites with little illustrations of baby animals. Little party supplies and images of baby animals are curated here. Just make sure, you have used a good background shade for these Baby Shower Invites. 
'Godh Bharai' Baby Shower Invitation Design
The Godh Bharai gifts include sweets, jewellery es and many other simple things. A Baby Shower Invite for a little child is the best present you could give to a new parent. A gift card for a new parent. 
These are like Christmas Cards which are decorated with the impression of a woman who got her classic and traditional Baby Shower. This might not be as fun as a Bachelorette party. Once in a while, a party like this feels good during your pregnancy. 
Date Cards Baby Shower Wording
Birth announcements are a little different from most other things related to your wedding card too. It is more like a Birdal invitation thing, which makes your ordinary business cards better than ever. 'Save the Date Cards' are the best option for weddings and Baby Shower Invitation Cards.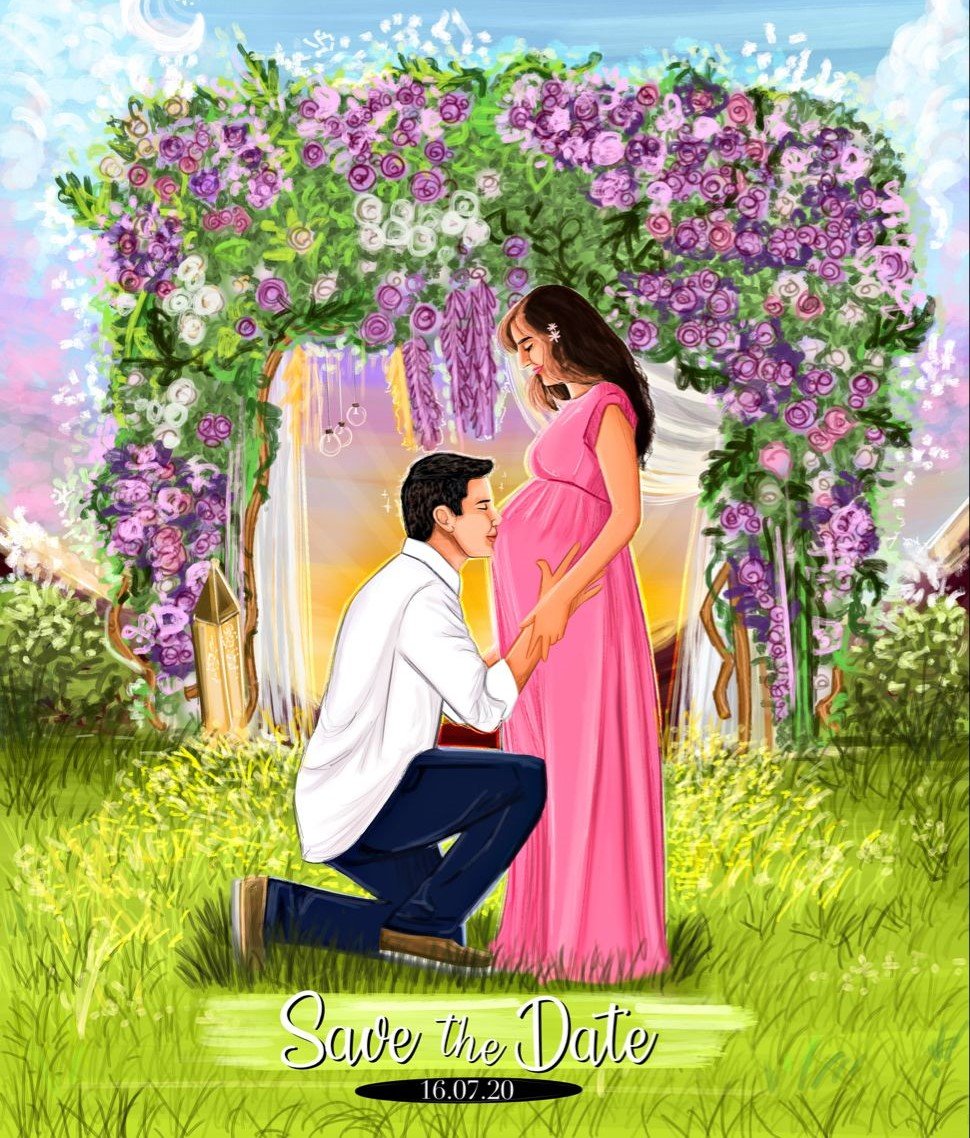 Your search for a Child's name from the baby registry would take a while. But searching for good Baby Shower Invites wouldn't take much time. You get the best customer service with us, when you're buying a Baby Shower Invite from myMandap. 
Custom Baby Shower Invitation
The theme of this Baby Shower Invitation Card is the blend of customisation. This is not one of the most conventional things to do for your baby shower. But when you're customising your Shower Invitation, it becomes more personalised. 
Things like putting a picture of you and your baby bump into the card are the best idea too. There are many related articles for Baby Shower Invite Themes and other simple things too. 
Baby Shower Invitation Wording
If you like good old designs, then you are in the right place. Simple yet stylish baby shower wishes for the most beautiful invitation cards for the day. The theme of these cars is the unique wordings and formidable language.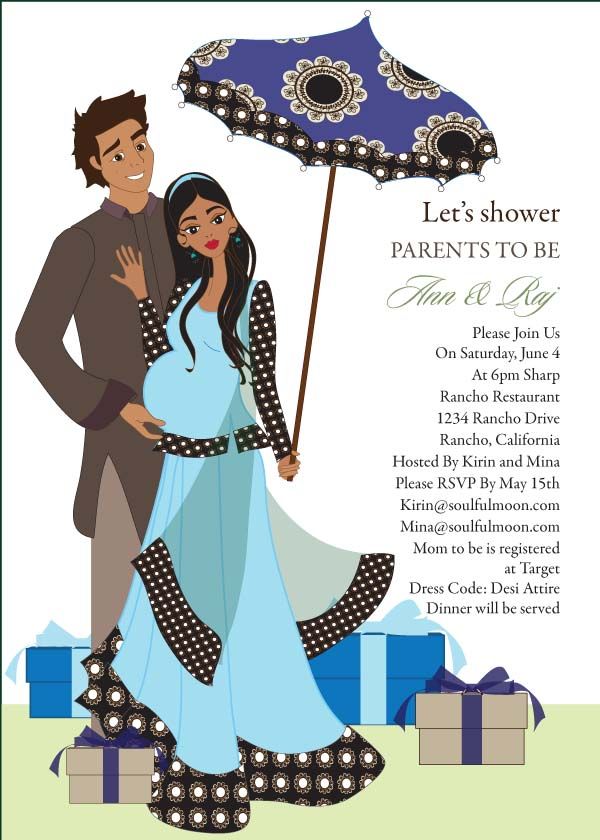 The gift is a unique card which is stylish and totally worth it for the day. Choose something like this, and it would leave all your guests baffled and impressed too. Baby Shower Invitation with the gift of language and hospitality. 
Check More: Beautiful Naming Ceremony Decorations
Baby Announcements with Tiny Prints
If you having a baby, it is already the greatest information ever. The teeny-tiny prints on top of these Baby Shower Invitations are cool and intricate too. Those little sprinkles and details have the little thing way better than what it already is.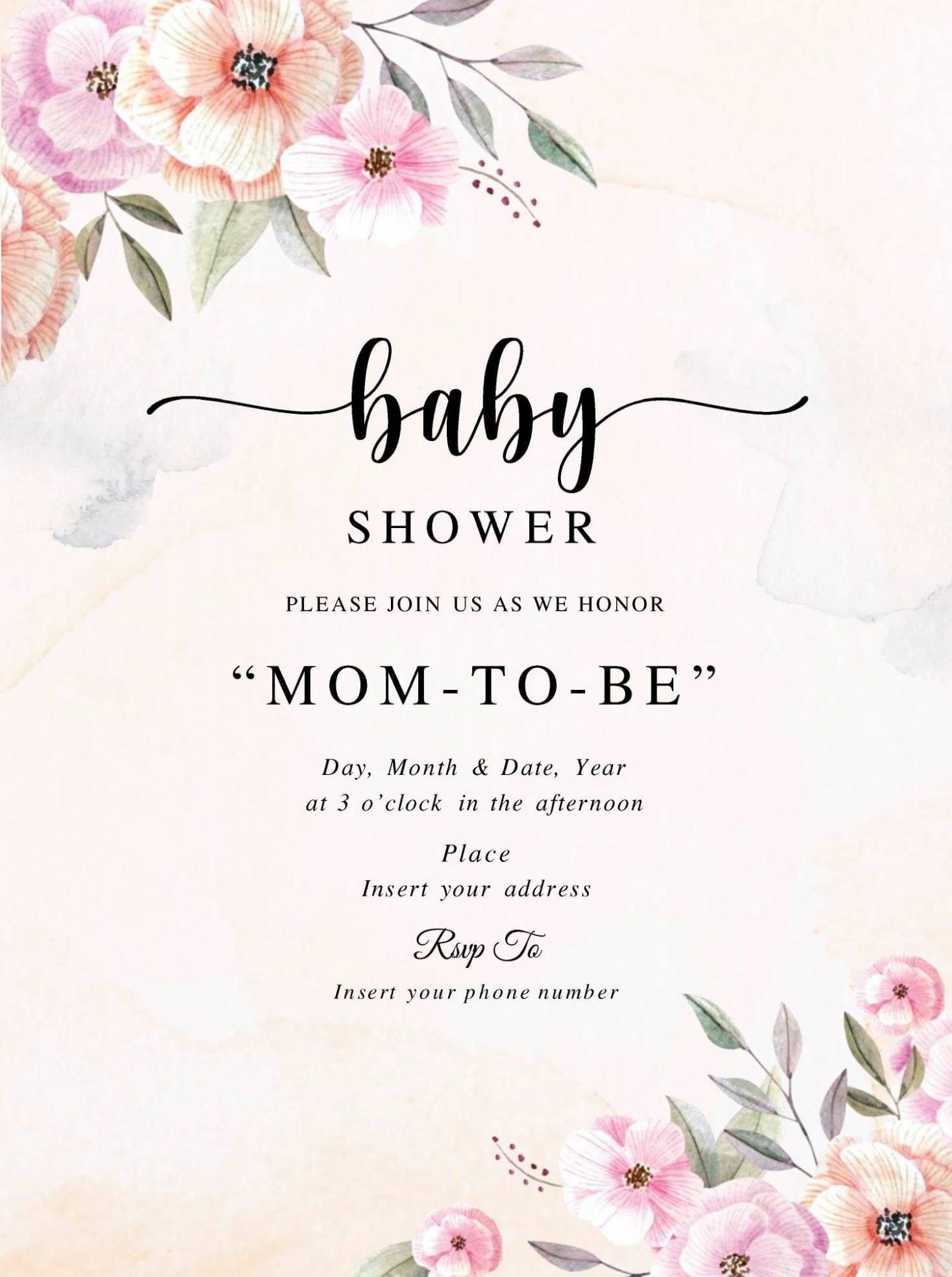 A Baby Shower Invite is perfect and stylish for the most part. A unique blend of boho and animated too. There are many editors and digital who are good at creating Baby shower invitation cards on top of it. 
New Baby Shower Invitation Template
The Baby Shower Invite Template is all about designing exceptional art for the mother's first big day. Pregnancy is already a good difficult time for the mother and the baby. Once in a while, you should give a chance to a pregnant mother.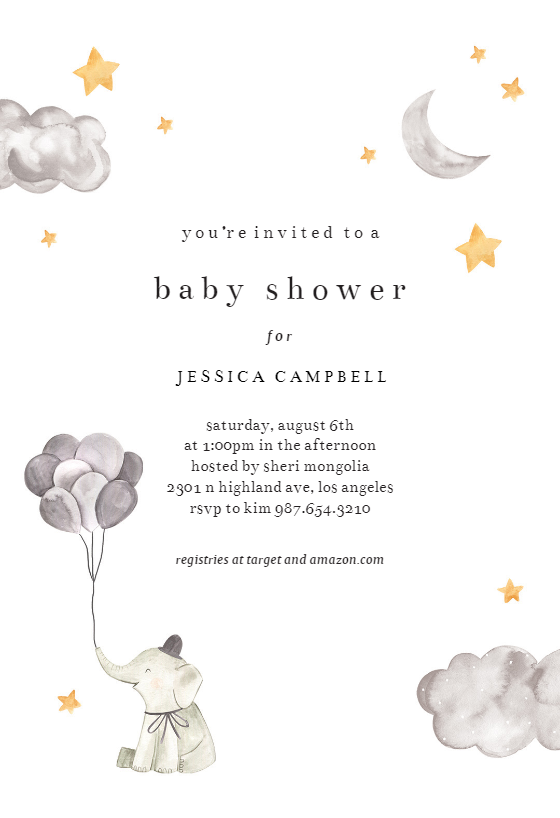 And, the Baby shower event is the perfect time for her to shine. She can sit around with the rest of her family and friends, to get gifts and presents for the day. A Baby Shower Invite is an invite for the newborn's first big day to shine. 
Virtual Baby Shower Invitations
Virtual invitations are the new thing. It makes your ordinary style better than the rest of it. You can find uncountable options like these, and that is ingenious. The colour is remarkable, and so is the style. 
The virtual colour combination is one of the best things in India. It is about this fashionable baby shower pattern which is remarkable and better than most other designs meant for it. Virtual designs are the classiest option in the world after the COVID-19 lockdown. 
Baby Sprinkle Invitation Theme
Most people prefer their events to be covered with things which make them special and unique too. These are some of the most unique designs meant for something decorated for a little baby. While there are uncountable options for adults, very few for children.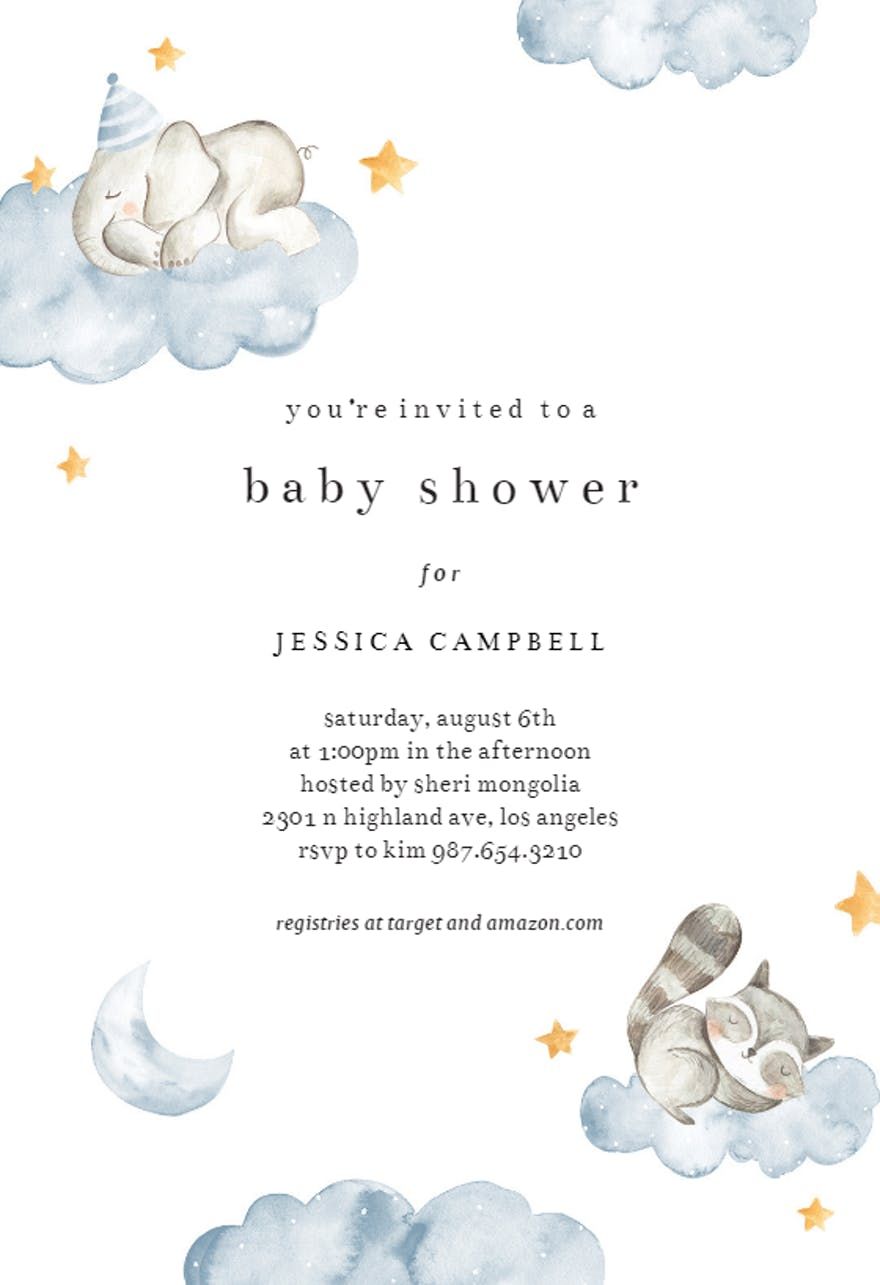 The invitation theme of this Baby Shower Invite is exactly what makes it special. Here, the customisation is made for the buyer's preference. While some of us prefer the card to be decorated with the simplest details, few others want it to be picture-perfect. 
Boy Baby Shower Invitation
The little baby boy sees many things from the inside of his mother's belly. The bay shower is also one such event, where the child is inside the mother's belly but the celebration is all about him and his arrival to the world.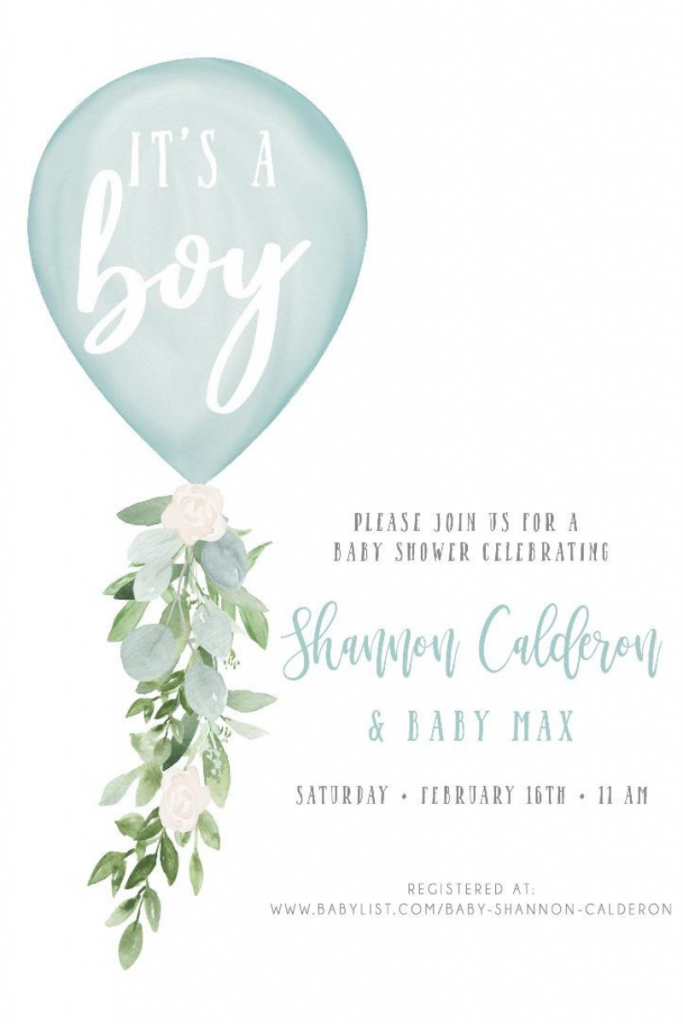 Obviously, there are uncountable options for good Baby Shower Invites but a style which is about you and your baby is one of the best things. If you're from the part of the world, where Gender Determination is legal and you know the child's sex. Then there are the options you can switch to. 
View More:  Annaprasan Invitation Card Designs
Baby Shower Game Party Invitation
The baby's birth is the most special thing in a mother's life. No matter the gender, the mother feels extremely warm and passionate during the tenure of her pregnancy. She dresses up in the most beautiful gown and jewellery for the Indian baby shower ceremony. 
These are the type of Baby Shower Invites which are welcoming and have the most beautiful template too. It has been detailed with the best wordings and stylish decoratives that make the finishing of the card even better. 
Baby Name Invitation Greeting Cards
The mother and the child hold a connection together during the tenure of their pregnancy. This is one of the things which makes it special for the nine months when the child is inside the mother. Once, the baby is born the journey starts to a new point.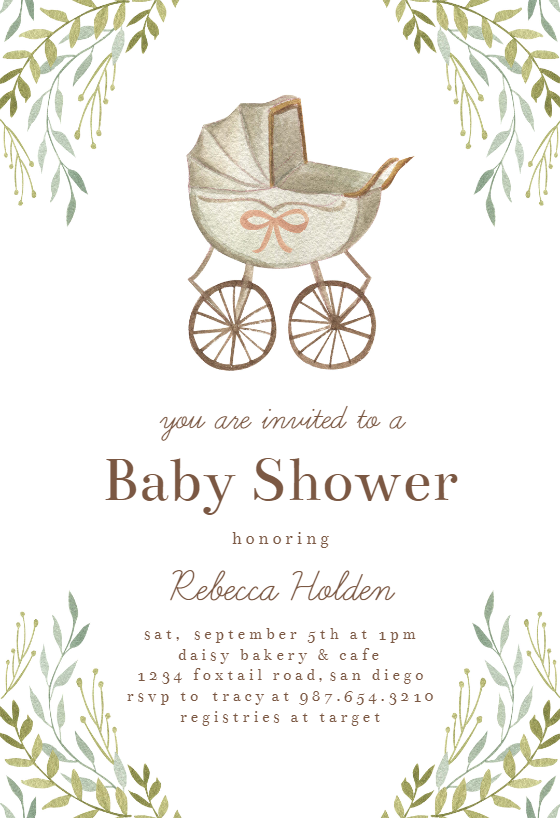 Here, we have some such beautiful Baby Shower Invites which are special and significantly well embroidered too. Just makesure, you have the right design and the organised style which makes it remarkable and special too.
Boho Baby Shower Card for Baby Girl
To all th Boho mammas, who want their Baby Shower Invitation Cards to be special and well embroidered then this is exactly the kind of aesthetics you might count on. Just makesure, you have the right design for the day.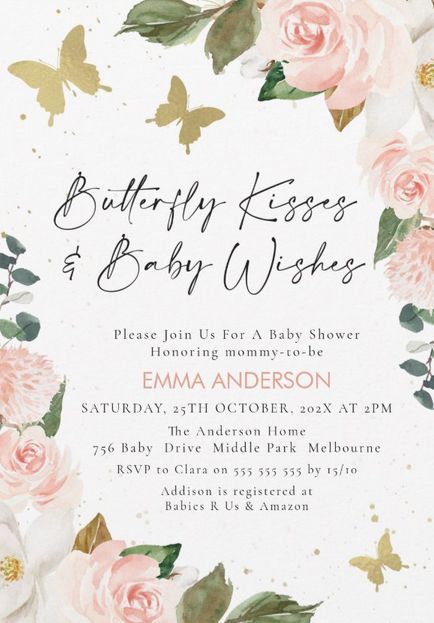 Here, the entire Baby Shower Invitation Card has been decorated with the most beautiful flowers, butterflies and other similar things which makes it special and significant for the mother and the child.
Baby Boy Birthday Invitations 
Once the child is born, there are many celebrations around the corner. There are celebrations which happen beyond the birth of the baby and these are some of such Baby Shower Invites.
Here, the mother celebrates their child's birth after they are born. It is a tradition in most Indian families and it is extremely special too. Here, the child and the mother feel special together after the birth.
Baby's Birthday Party Invitation Cards
Some women prefer to keep it simple and they do want an uneventful pregnancy. Which means no events or celebrations during the tenure of her pregnancy.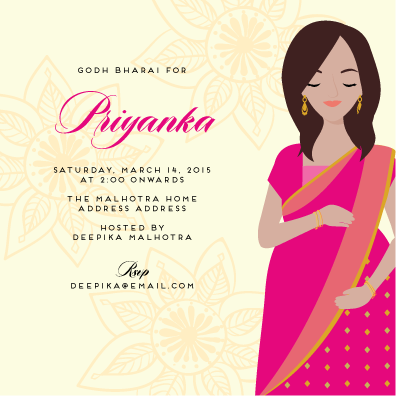 Little babies and their fantastic card designs are something which is very different from the rest of the designs. Once the baby is born, they celebrate their baby's birth and the official baby shower together as one. 
Check Out: Best Invitation Card Ideas
Conclusion to Baby Shower Invitation Cards:
Well, these were some of the options that you can opt for if you're planning your wife or sister's baby shower ceremony. Obviously, every event requires a good design for the day. And, a bay Shower invite is a right choice for you. 
Baby Shower Invite which has been demarcated with extremely gorgeous and basic things too. Just wear something which matches well with the unique card design and that will set the day for you. 
Well, just choose the design that you know would work for you and your little one. Obviously, the baby wouldn't have an opinion, but you should.
Just makesure, you have designed the card with the best of designs and styles which makes it special for the day. Trust me, these are some of the most remarkable designs in India.
If you like what we have mentioned here, then do not forget to let us know in the comment section. Since these are some of the best styles for a mother.
Plan your dream wedding with myMandap. Likewise, choose the right designs for wedding invitations, cards and other prominent things with us.