Birthday invitations are an important aspect when deciding on a birthday card. Birthdays are perhaps one of the most widely celebrated festivities and perhaps the most loved of all as well. This is one such event that marks the celebration of the individual solely, hence it somehow breaks the barrier across all cultures, regions, and also religions.
Today we are more and more inclined toward making sure we look good at all times. Hence the birthday invitations need to be just as personal and unique at the same time. While using the birthday invitations and template might be a good idea, nonetheless, it is always a good idea to infuse a bit of your personal 'touch' into the entire aspect of celebrations.
For this, personalized birthday party messages, art, or package creations have grown to become a huge rage. However, thanks to the creativity and the pains we are ready to take up to appear 'hyp', the events industry has boomed like never before. Of course, there is no denying the fact that it always helps to have someone take care of all your party needs.
This includes the photo shoots, the return-gift ideas, the theme of the birthday, party supplies, and other such requirements. But, it is the main message on the birthday invitations that makes all the difference to the way it makes your guests feel about attending your event. But, we are so past the regular 'Happy Birthday to You' routine! It is time to revamp and get some real thinking done.
We at myMandap are here to bring to you some of the latest, newer, cuter, and even naughtier messages to be written on the invite to make it all the more interesting. Take a look:
For the Kid's Birthday Invitations Ideas
Most, times it is the kids who are interested in ensuring we throw them an epic birthday party. Now, it is left to the adults and the parents to try and make it as exciting as possible. So, the message you write over the invites needs to be just right. Here are a few stunning ideas for the kid's birthday invitations ideas to choose from: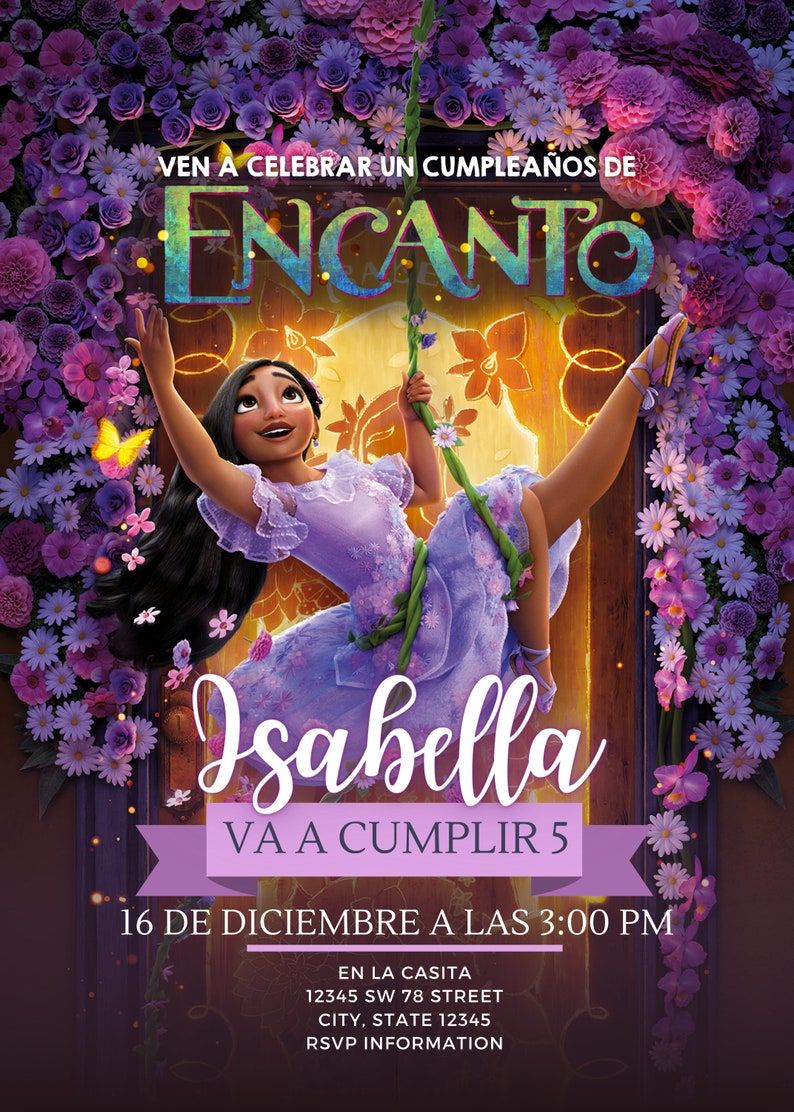 "It's the Super Hero's Birthday and you are invited
Attention superheroes, we need your help!
Come save the day at Tristan's 11th birthday party!
August 19, 2019 | 2:00 PM | 123 Super Road
RSVP to Dad at 123.456.7890 by August 10th
Don't forget your superpowers and super suits
' It's Halloween Birthday Invitations time'
All ghouls and ghosts are invited to
Jamie's 5th Spooktacular Birthday!
October 31, 2019 | 4:00 PM | 123 Boo! Road
RSVP to Mom at 123.456.7890 by October 20th
Don't forget your costume!
" All Royalties are Invited for the Birthday Bash of the year
Here ye, here ye!
By royal decree, you are hereby invited to
Princess/Prince Kendall's 9th Birthday!
September 20, 2019 | 6:00 PM | 123 Royalty Road
RSVP at 123.456.7890 by September 10th
" The Animal Fun Birthday Time to Celebrate"
Calling all party animals!
Join us for a wild time as we celebrate Taylor's 8th Birthday!
July 7, 2019, | 4:00 PM | 123 Jungle Road
 "It's a Surprise Birthday Invitations"
TOP SECRET!
Your next mission is to surprise Agent Jordan on his
12th birthday!
All agents should report to:
123 Secret Road on May 27th at 3:00 PM
Confirm with special agent Mommy at 123.456.7890
Remember, this is a top secret so don't give away the surprise!
" It the 1st Birthday Invitations Wording "
He/she is sweet as sugar and so much fun
Come and party because Hayden is 1!
June 26, 2019 | 10:00 AM | 123 Cutie Road
RSVP to Mom at 123.456.7890 by June 20th
"Let's Celebrate Under the Sea, it's Party time"
Splish Splash at Brandon's Birthday Bash!
Please join us for a celebration
Sunday, October 28 | 12:30 PM to 3:30 PM
RSVP at 123.456.7890 by October 20t
Check out: Birthday Invitation Cards
For Adult's Birthday Invitations Ideas
Now, you don't have to be a kid to enjoy a birthday party! We all love to be pampered and have an entire day dedicated to making ourselves happy. But, one must be mindful of the 'appearance' of the birthday celebration and the theme you are going to opt for if you are an adult.
This is especially important, as you do not want to end up being the laughingstock of the town where an adult person is out there wearing a kiddo hat and blowing away the candles! So, for this, you need to take charge of the birthday party invites, the theme, the decor, and a lot more.
To help you out, we at myMandap have compiled a list of some of the perfect invitations that are 'adult-sounding' enough:
" the 50th Birthday Invitations Wording"
Aged to perfection
Est. 1969 | 40 years
Please join us for a celebration in honour of John Smith
August 30, 2019 | 7:00 PM | 123 Quality Road
RSVP at 123.456.7890 by August 22nd
 The 40th Birthday Invitations Wording
Let's Celebrate
Join us in celebrating Julie's 10th anniversary of turning 30!
December 12th, 2019 | 4:00 PM | 123 Party Road
RSVP to Mom at 123.456.7890 by December 6th
The General Birthday Invitations Wording
It's Party Time You Guys
Jaden is turning 35!
Please join us for drinks and desserts on September 13th
9:00 PM | 123 Party Road
RSVP at 123.456.7890 by September 3rd
 The Surprise Birthday Invitations Wording
Shhh…It's a surprise!
Ryan is turning 25!
Join us for a surprise birthday celebration for the man/woman of the hour!
November 10th, 2019 | 8:00 PM | 123 Gotcha Road
RSVP at 123.456.7890 by November 3rd
The Funny and Naughty Birthday Invitations Ideas
Now, birthday announcements need to have a bit of a fun element to them as well, after all, it is the time of the year when you get to let loose and have a blast. So, why not have an appropriate and unique birthday invitation message idea as well? We at myMandap bring to you some wordings that are sure to send some tickles and ripples to your guest.
The Funny 30th Birthday Invitations Wording
Stacey is turning 30 and she is whining about it.
Come join us for wine and desserts as we celebrate
Stacey's 30th birthday!
June 23, 2019 | 7:30 PM | 123 Merlot Road
RSVP at 123.456.7890 by June 15th
The Naughty Forty Birthday Invitations Wording
In my dog years, I am dead
Come help us celebrate Jack's 40th birthday
July 11, 2019 | 6:00 PM | 123 Dog Road
RSVP at 123.456.7890 by July 5th
Dinner will be provided.
The Fabulous Fifty Birthday Invitations Wording
I am not 50! I am 25 with 25 years of experience.
You are invited to a dinner party on the 5th of September.
4:00 PM | 123 Experience Road
RSVP at 123.456.7890 by August 27th
 The Quirky Birthday Party Wording
In the year 1990
Tim Berners-Lee created the first web server • Nelson Mandela was released from prison • launch the Hubble Space Telescope • "The Simpsons" is aired on Fox for the first time • Home Alone was the Top Grossing movie • Smoking was banned on all flights
Best of all, Charlie Smith was born!
Come celebrate with us!
July 30, 2019 | 7:00 PM | 123 Events Road
RSVP at 123.456.7890 by July 22nd
To Create Your Birthday Invitations
There are some of us, who love to get our hands into making our very own 'thing'. While most might find this quite tiresome and bothersome, others simply relish indulgence. But, creating your birthday card from scratch has its dos and don't as well. While you can get as wild and creative as you want, however, a few inspirations always help.
So, here are a few guidelines to help you breeze through crafting your very own birthday cards:
The Color Theme for Birthday Invitations
It is a birthday party, hence the colour should be just as relevant and bright. You can either use just a single colour or go with the all-new Unicorn colour theme that has taken over the party themes everywhere. Likewise, contrast colour themes are also an interesting thing to do on a birthday invite.
The Font Style for Birthday Invitations
The font style has a lot to say about what you feel for yourself. Hence, using the right kind of decorative font styles for the Header, Sub-header, and body text makes for the right blend. Usually, it is the right kind of Font and the combination of a couple of them that makes an interesting card idea.
For the safer side, it is recommended that you use a certain font style for the header and a different font style for the subheader, this way your overall effect will appear to be quite interesting.
The Pattern And Design for Birthday Invitations
Next is the theme, design, and pattern you will select for your birthday card. This is a basic background that could be anything you like or fancy; maybe a bunch of flowers, balloons, a birthday cake, a group of friends, or something close to you.
Using a special photograph of you and your pals is also a great idea for a design or birthday card theme. You can have multiple printouts of the same photograph and stick them over the card to be used as invites.
The Text for Birthday Invitations
Selecting the background is fun, but it should not overpower the text that you will be having on top of it on your birthday card. So, whatever colour you select for your birthday card as a background, be sure to have the text 'pop-out' so that the details are easily visible.
The Focal Image for Birthday Invitations
While creativity does not have to be in a box, nevertheless, you must use a certain main image as your focal point. This not only relieves your birthday card from being too cluttered but also makes it look more attractive, sophisticated, and pretty.
The Details for Birthday Invitations
Next are the details about your birthday party that need to be displayed properly. This has to be clear, fine, and to the point where there is no room for confusion. Be sure to not crowd with the details as this can make your invite appear rather sloppy.
Fine, crisp, and clear text, with all your required details, should be good enough.
The Frame for Birthday Invitations
Setting up the right kind of frame for your birthday invites can make it look professional. However, the frame need not be simple lines enclosing the entire perimeter of the card. It can be a lot of other designs; twines of flowers, foliage, confetti, balloons, Smileys, and much more.
Think out of the box when designing your birthday card and you are good to go.
Must Check: Simple Birthday Stage Decoration
A Few Pointers When Planning a Birthday Party
Birthday cards offer the first impression of what your event is going to look and feel like. Hence, when planning a birthday party there are a few 'Do's and Don't that you need to take care of as well. Let us very quickly go through some of the mains:
The Do's for Birthday Invitations 
– it is necessary that you mention the name of the honoree
– Use proper colourful language to convey your message
– It is important to mention the time and date in a clear, precise manner
– Also state the Contact information and date to RSVP
– In the case of themes and costumes, mention the details regarding the same.
The Don't's for Birthday Invitations 
– Ask for gifts
– forget to state in case of a Surprise birthday party
– too brief with details
So, there you have it people, these are some of the top ideas when planning birthday invitations cards, and messages. Whatever it is you do, it is necessary to infuse a good amount of fun elements into it.