Catering Service Kolkata has its own set of well-curated Bengali Wedding Menus. Something that is satisfactory for all taste buds, including someone who is not accustomed to the Bengali culture. 
The Best Catering near Me or You would have a bunch of suggestions. Some dishes that you want to have in your Dinner Menu, while some are already there. We have curated some of the most authentic Bengali Dishes for the best Menu. 
Bong Starters with Catering Service Kolkata:
A Bengali would have a heart for something bitter, sweet, spicy and salty. In a box, Bong's are really fond of eating and that is not a paradox. Keep your favourite cuisine in mind, which is there at a Bengali wedding function.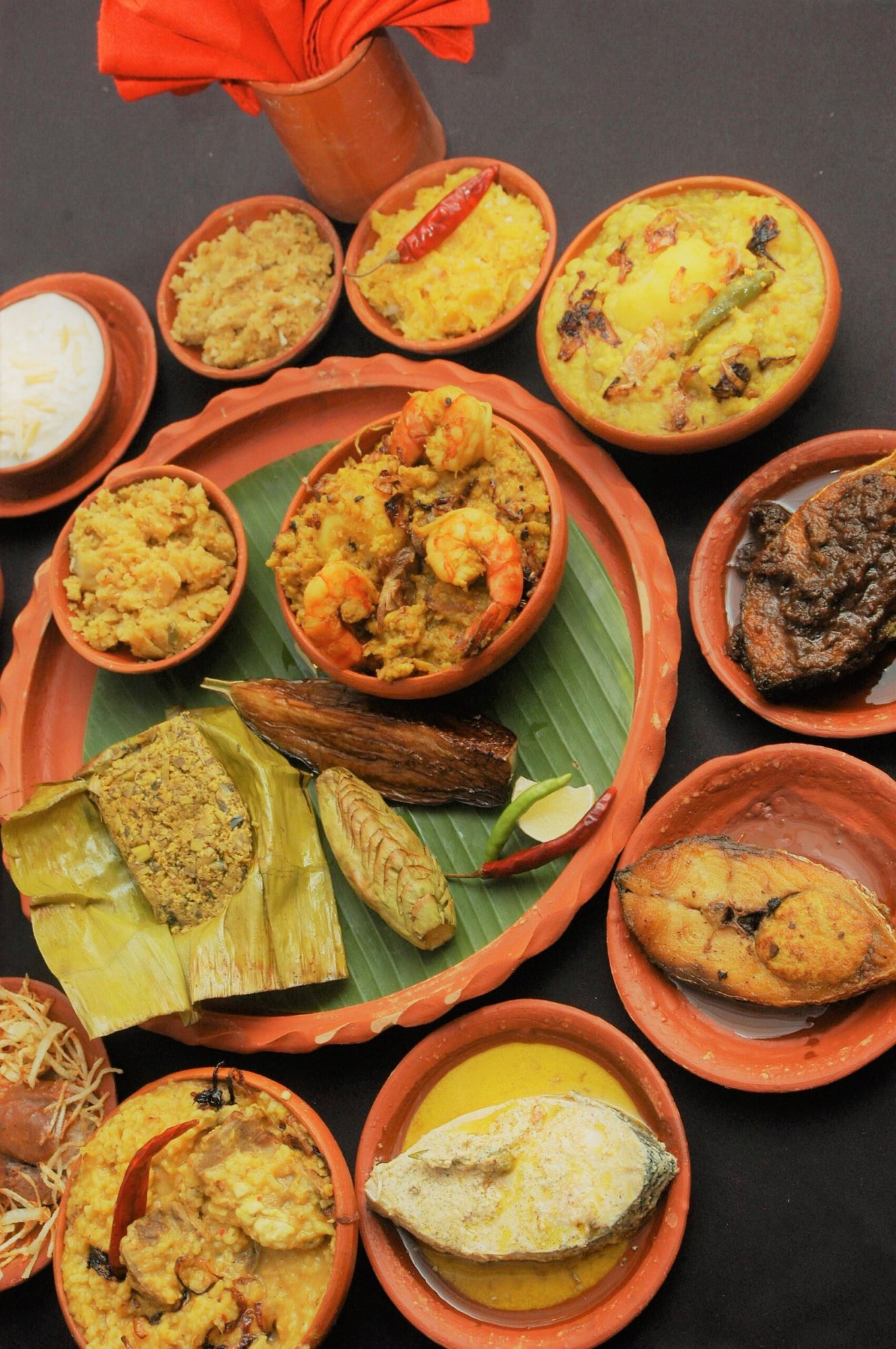 Catering Service Kolkata has such delicious starting items, which are not compatible and personalised. But also extremely quirky and delicious. These options perfectly fit the Bengali food type, and you cannot skip on any one of these items.
must check: Best Caterers in Kolkata with Menu & Price
Bitter Gourd Soup 'Sukto'
How else will you love a Sukto other than having it with a plate of steamed rice? The beautiful combination of different seasonal vegetables, and subtle Bengali soup. Which neither tastes too basic and blunt but has an aroma to it.
As a naive Bengali, I have a special place exactly meant for devouring the significant taste of Sukto. A Catering Service Kolkata would serve this as the very first with steamed rice.
Dal Fritter 'Dhokar Dalna'
The way a vegetarian loves lentils and pulses, no one else can imagine how amazing the taste of Dhokar Dalna can be. Personally, I cannot share how much significant the taste of Dhoka is.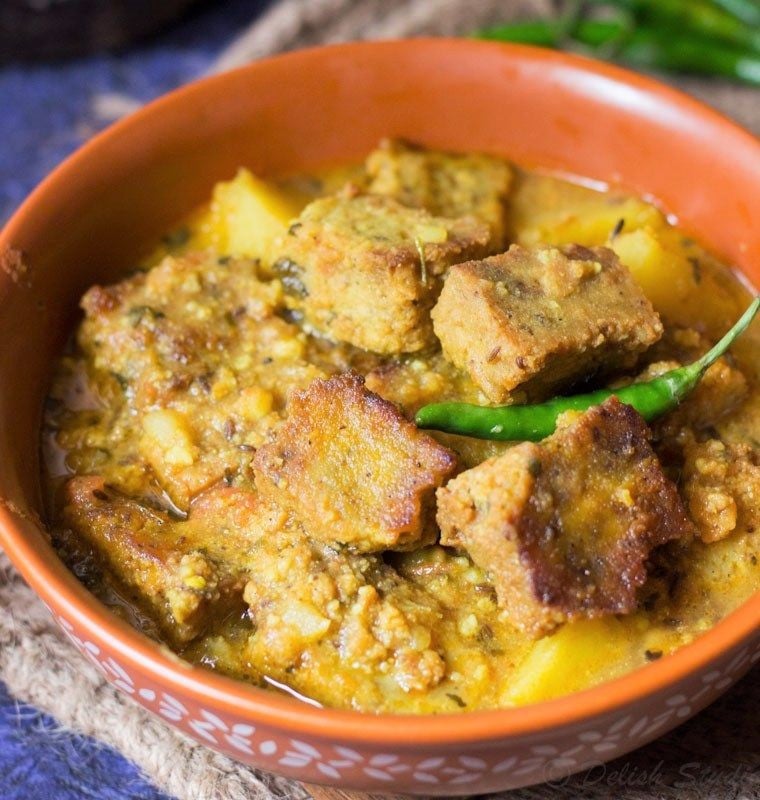 The name might sound colloquially funny to many people, but the fact is a fact. It is one of the most popular vegetarian delicacies in Bengali cuisine. Popularly it is served with Basanti Pulao, by the Catering Service Kolkata.
View more:Bengali Wedding Menu Ideas
Egg Plant Fritters 'Beguni'
A Bengali Lunch Menu, where there is no Gramflour fritter. Sund is completely out of this world, as this is one of the most authentic forms of the fried dish, which is served beside a place of Bhog Khichudi or even steamed rice, and Moong Dal.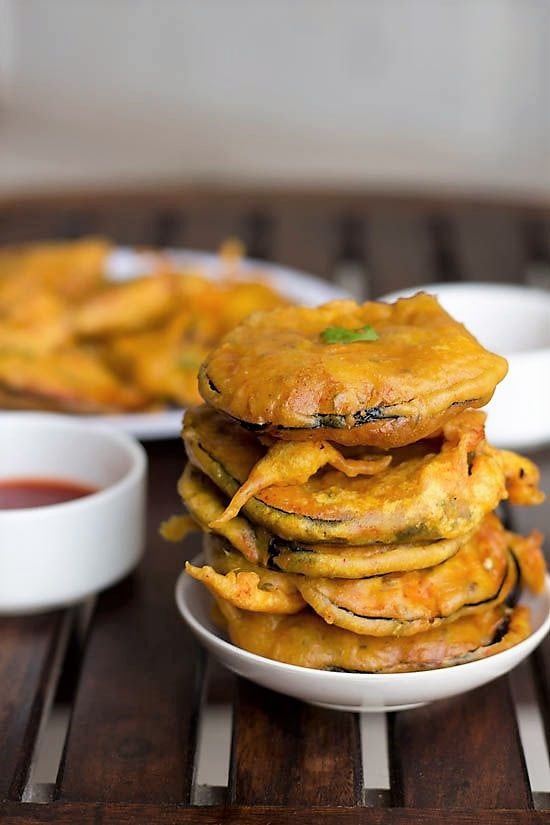 Apparently, I personally love the taste of eggplant, that is exactly why 'Beguni' is always my first choice when it comes to choosing a menu for lunch.
Chicken Cutlet Mustard Sauce
Even if you are not a Bengali person, or haven't ever been to Kolkata, the taste of Chicken cutlet is well known to you as well. Besides being extremely delicious, smooth, and soft. The meat in it is well flavoured too.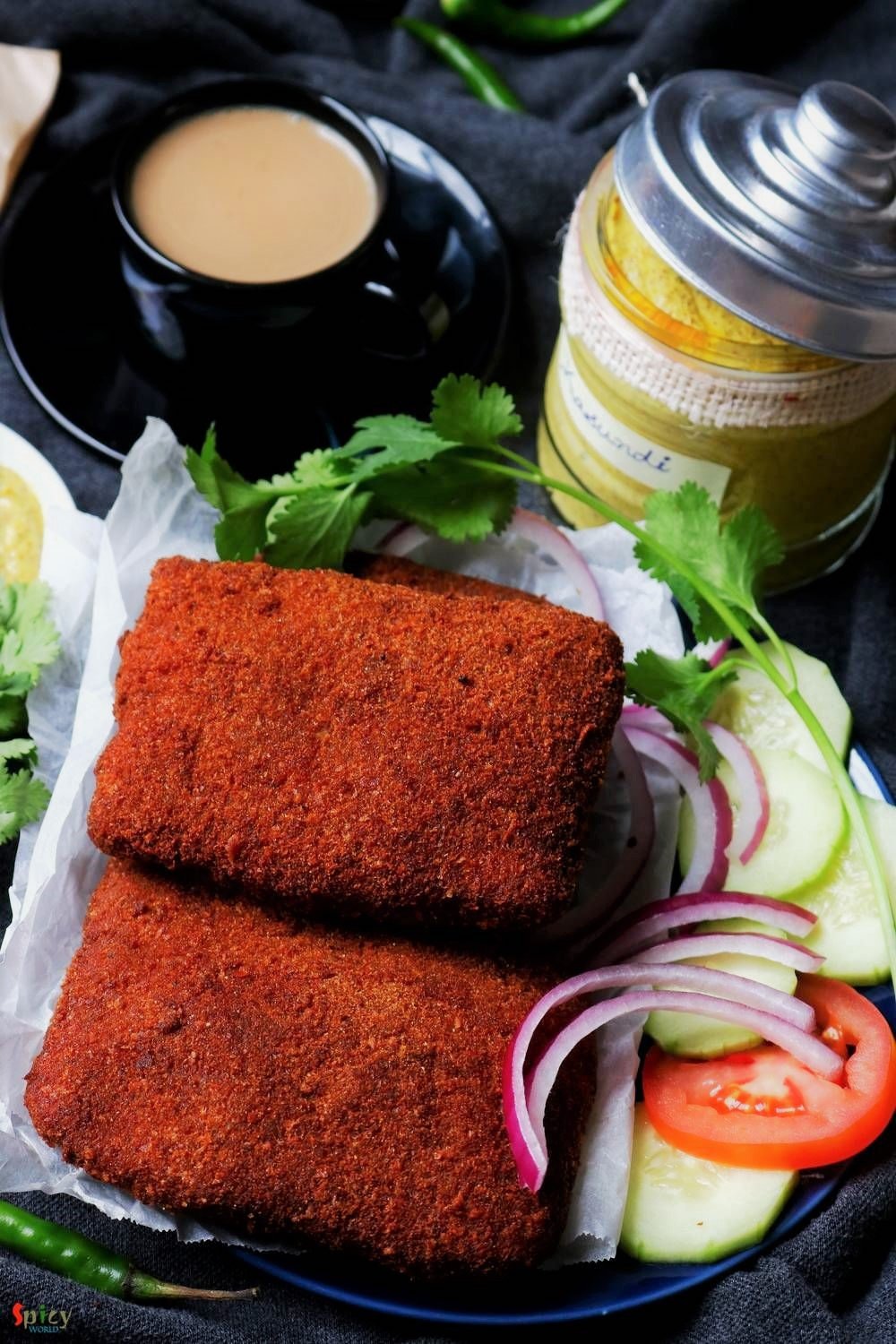 A cutlet is one of the safest choices for any kind of starter, it is authentic, delicious and extremely well-measured too. This is mostly served by a mustard sauce, also known as Kasundi. And a freshly diced green salad too.
See related: Marwari wedding menu
Shredded Potato Fry 'Jhuri Jhuri Alu Bhaja'
This is nothing but potato fry, which is shredded so finely that it almost feels like chips. Other than that, it is deep fried in hot oil. which is also flavored with Curry leaves, Peanuts and some other little spices.
Any popular Catering Service Kolkata would favour this popular side dish with any of their authentic Indian Dals or even a plate of Steamed rice and other delicacies.
Bengali Rice and Bread Dishes from Catering Service Kolkata:
Did you know that Rice is the closes thing to a Bengali's heart? And that is exactly why you need to have a list of good rice and bread dishes. For Bengali cuisine, you have a few.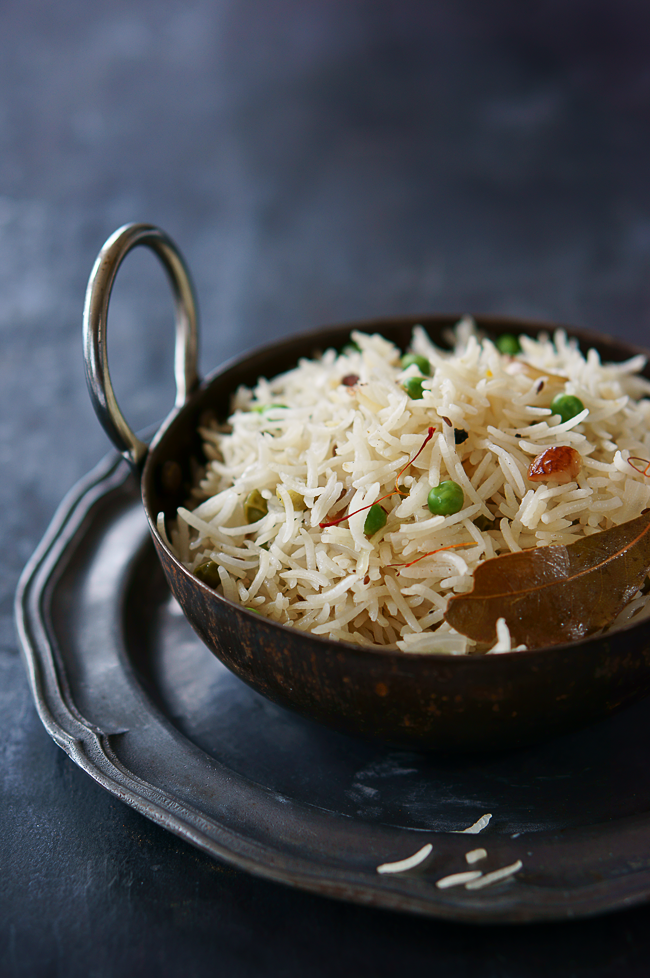 There are multiple forms of slices of bread and fabulous rice dishes. Something which is authentic, and quite tasteful and delectable. Here, you have a few from the Menu. 
Also see:Best Caterers in Howrah
Green Peas 'Koraisutir Kochuri'
This is a form of Puri, which is filled with an extremely delicious green pea stuffing. The stuffing is the main attraction of these kinds of 'Kochuri'. You need a Lentil dish with these slices of bread.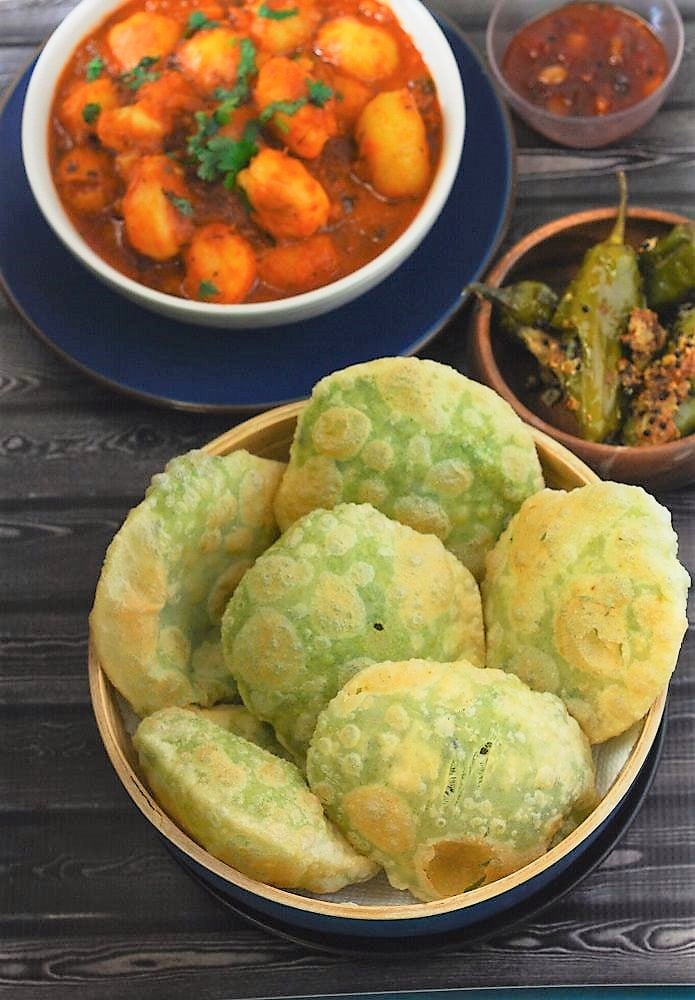 Catering Service Kolkata would provide a separate set of vegetable dishes, like Dhokar Dalna, Alor Dom, or even some popular Bengali Lentil dishes like, 'Cholar Dal' or Paneer along with this amazing Kochuri. 
Fluffy Puris Also known as 'Luchi' Steamed Rice 
In India people are really fond of 'Puris' while, wit is known as 'Luchi' in West Bengal. Some people even call it 'Nuchi' which is extremely nativised, and suburban. The taste is simple, and that is exactly what makes a 'Luchi' so special.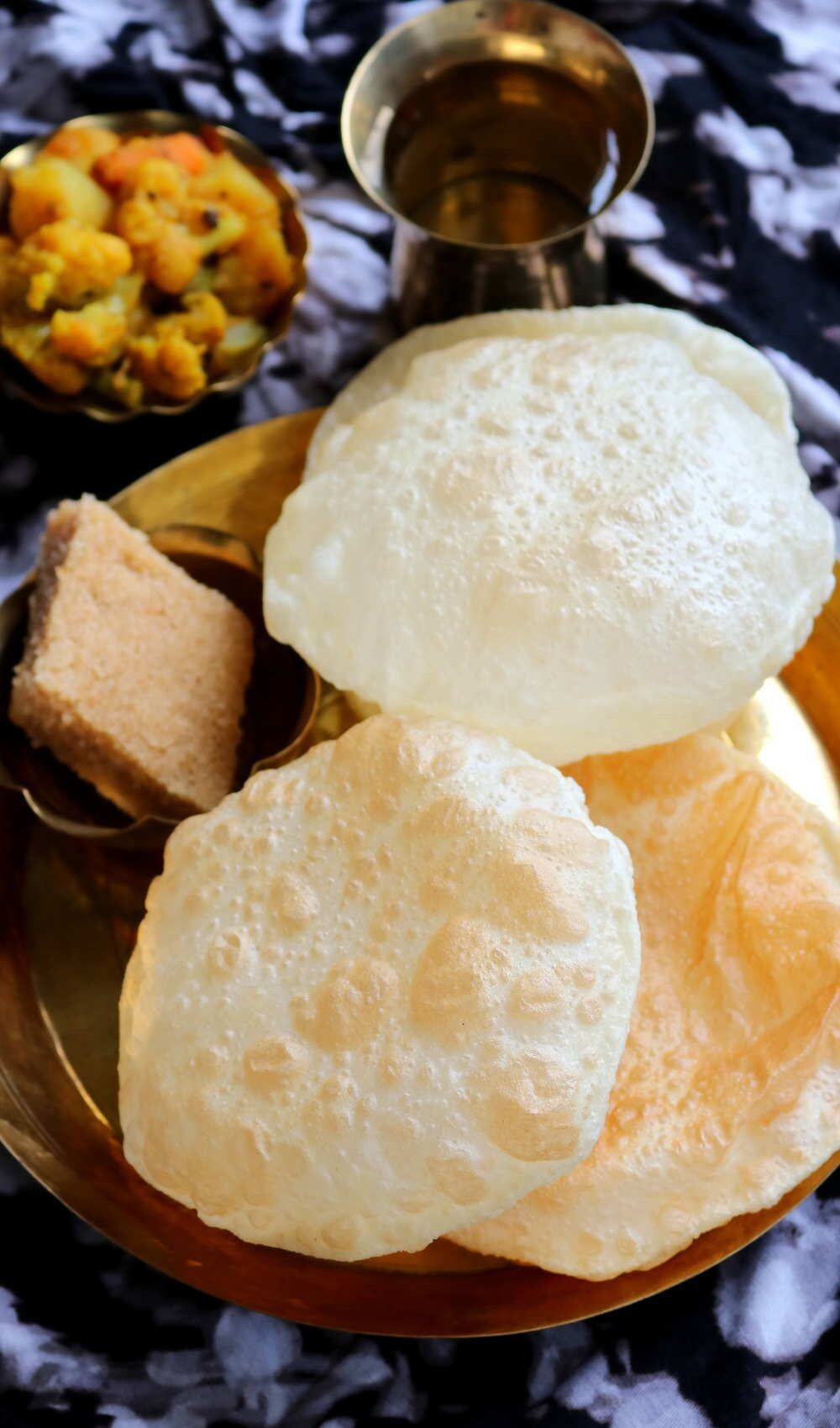 It has no internal stuffing, but the fluffiness of a freshly fried 'Luchi' makes it even more delicious and conventional. You can devour a plate of vegetarian dishes along with it or even a plate of 'Ko0sha Manngsho'.
Bengali 'Basanti Pulav' with Dry Fruits
With so many different options for pieces of bread, every Bengali Wedding Menus should have at least a few varieties of rice dishes. Which is incomplete without the presence of Basanti Pulao.
the basicness of the dish makes it even more significant and delicious. I do have a special place for such varieties of rice, that is neither too sweet nor noo salty. A perfect combination of spices, by the Catering Service Kolkata.
The Perfect Non-Vegetarian 'Biryani'
You know about the ethnicity of Biryani in Kolkata, and obviously how special it is to a Bengali Wedding Menu. More specifically how special the tastes are to the rest fo the plate of Meat and potato combination.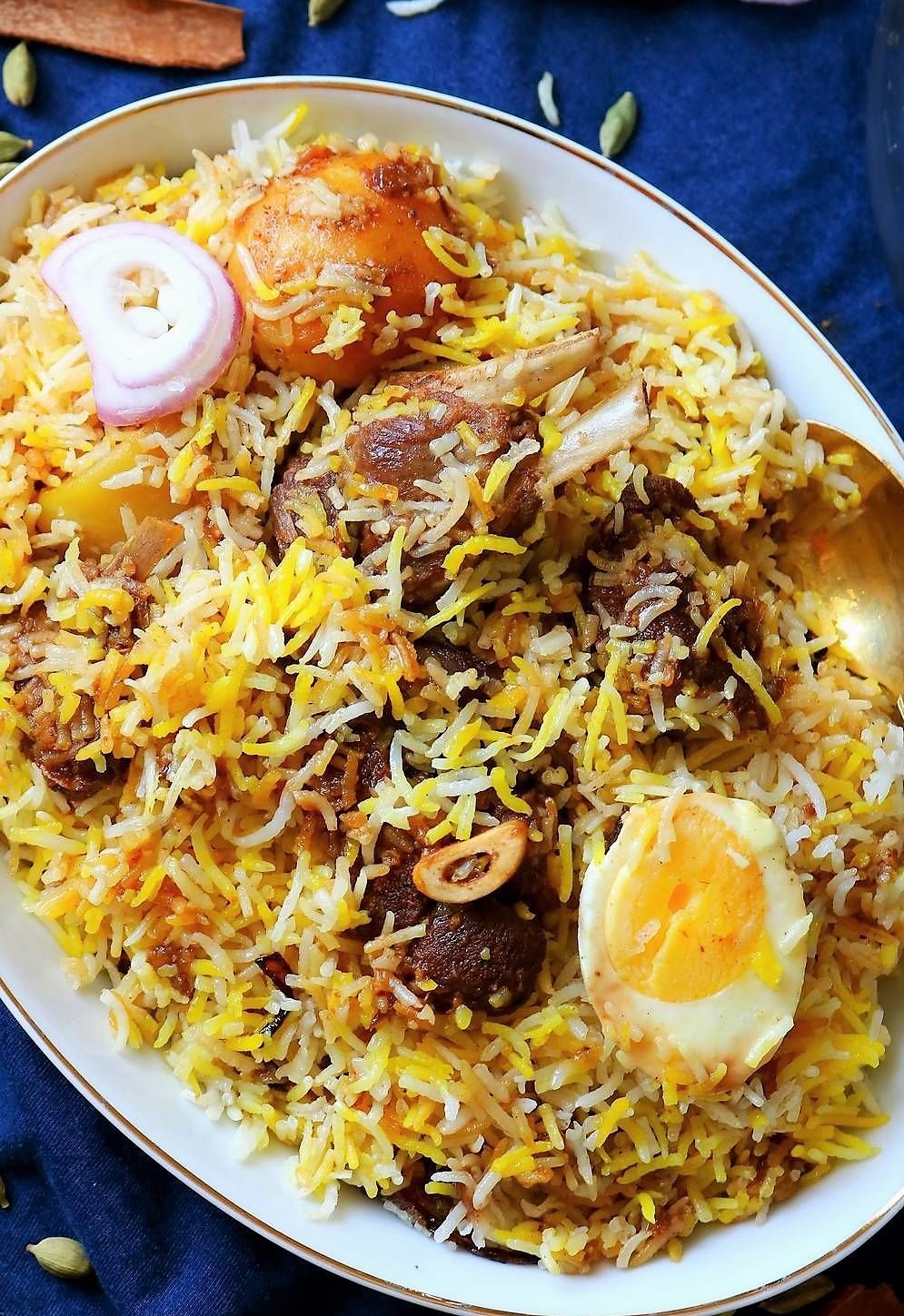 A small egg, and a well-flavoured piece of potato, is absolutely compulsory for Biryani. Many say that a Veg-Biryani is not real, that is because it is a hardcore non-vegetarian's dream. Every Catering Service Kolkata has a special recipe for it.
Catering Service Kolkata Fried Rice with Vegetables
Although Fried Rice is more Chinese in nature, a Bengali Wedding Menu has its own special recipe for making it. Which makes this one extremely homely and delicious. The rice is cooked with Mixed "Garam Masalas' and not soya sauce.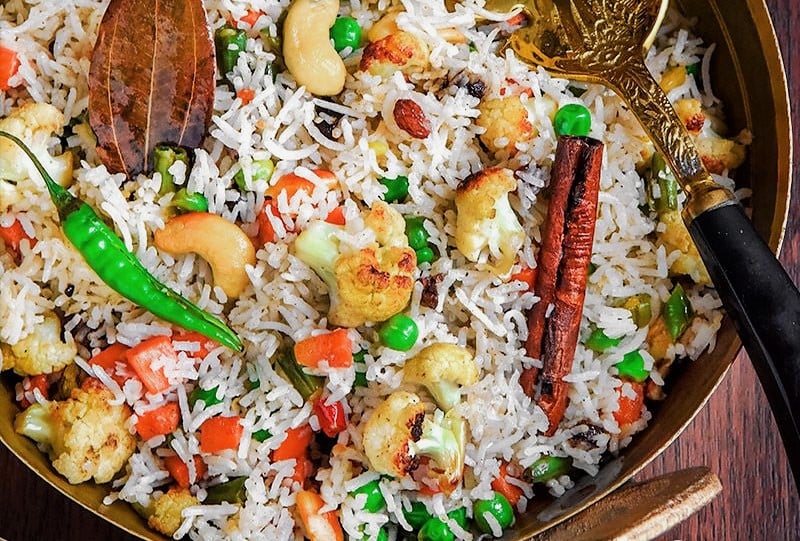 The dish has a smell of Ghee and a fresh dosh of vegetables. Mostly served with 'Chicken Curry' or even Paneer Butter Masala. Catering Service Kolkata would prefer to keep this as an entree dish for the Bengali Wedding Menu.
Catering Service Kolkata Main Course Dishes:
Cooking anything for a Bengali Wedding Menu might sound like a lot of spices, and non-vegetarian dishes. Well, to be very honest that is not entirely untrue.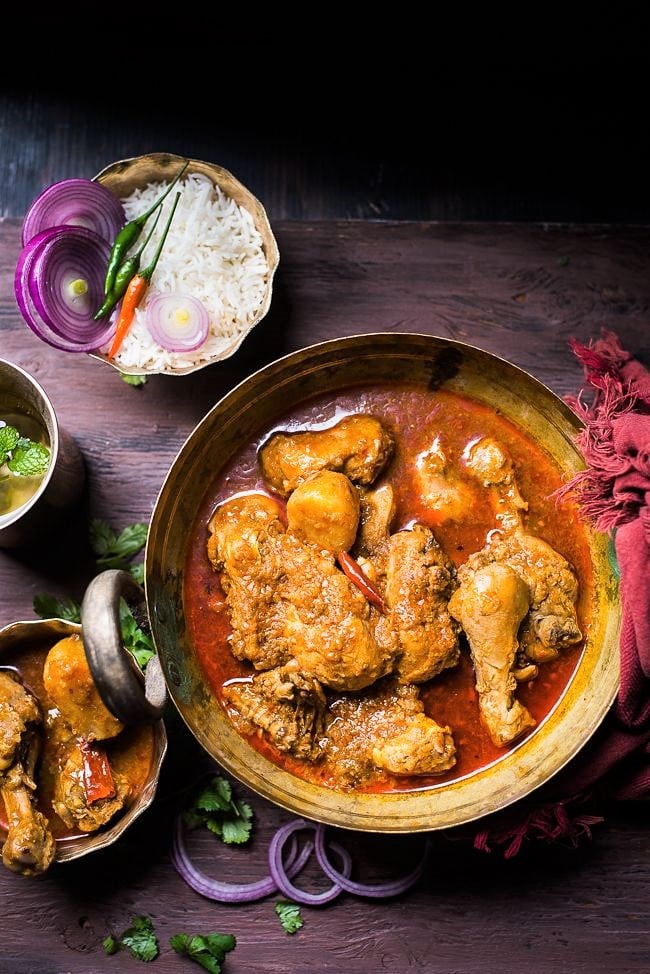 Let's just say Bongs love their Fish and also the pleasant 'Bhat Ghum' that comes after it. There isn't anything wrong with that right? These are some Main Course dishes by the Best Bengali Menu. 
Catering Service Kolkata Mutton 'Kosha'
The pleasure of having a beautiful plate of Mutton with Steamed Rice is a kind of Emotion to Every Bengali I know. Especially, if that is a preparation for Sunday Afternoon. 
This dish falls slightly in the expensive range of a Wedding Menu. Mutton is quite common for every Bengali function, even when it is prepared for an Annaprasan Menu. 
Chicken Curry by the Catering  Service in Kolkata
Chicken is something that has been a part of a Gala Dinner forever. Especially when Catering Service Kolkata is making that stuff for you. The most basic form of chicken is curry.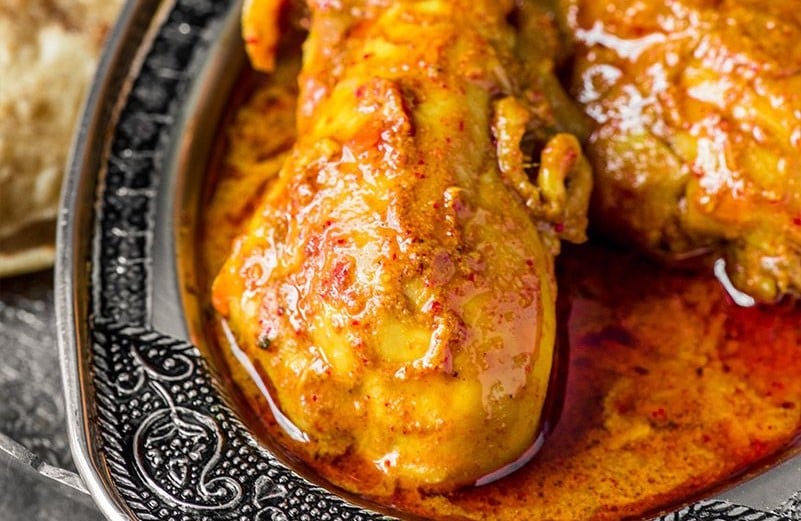 That Chicken Curry is versatile enough to be served with rice, bread or even as a dry roast which is a form of a starter. Any best catering near me or you, have their special recipe for it. 
Spicy Chicken 'Chap' Catering  Service Kolkata
A Chicken Chap is the royal version of Chicken curry. It is delectable and extremely delicious and flavoursome. A 'Chap' on the other hand needs you to put bread beside it.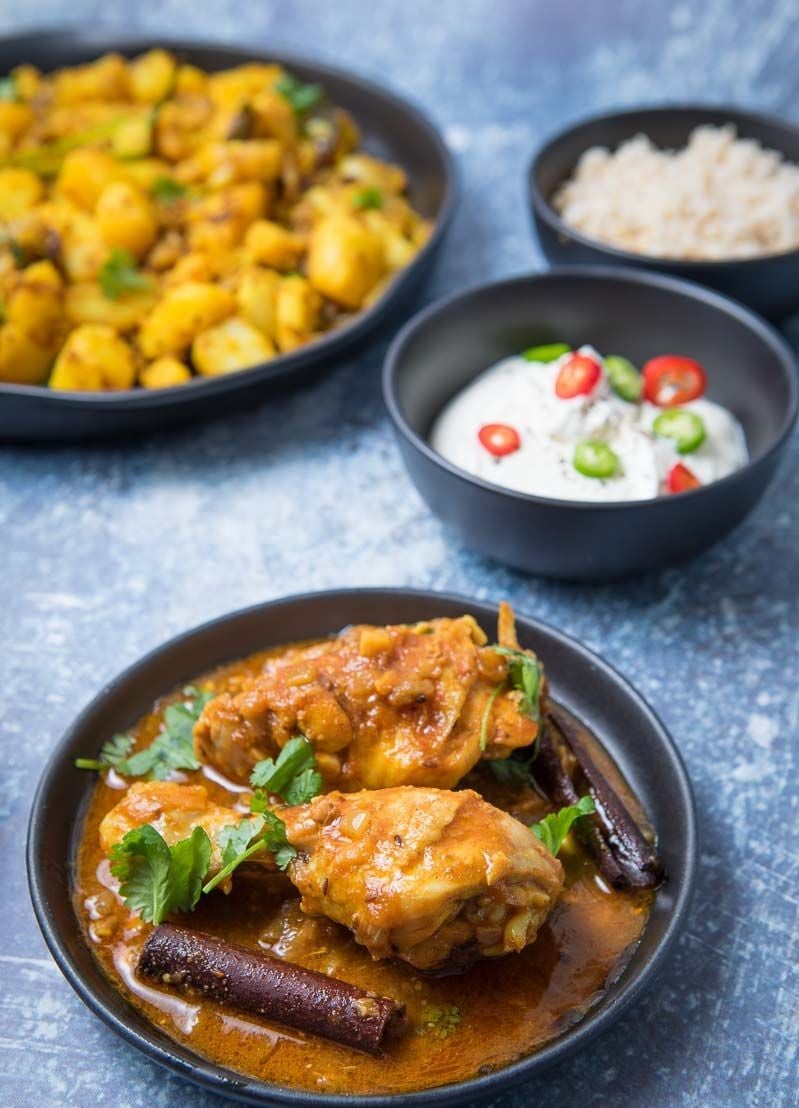 Catering Service Kolkata would definitely put Biryani, or Kaccha Paratha in their Dinner Menu. As a plate of chicken 'chap', is a must-have beside a fragrant plate of Mutton Biryani. 
Creamy Shrimps 'Chingri Macher Malai Curry'
What else do you want on a Sunday Afternoon when there is hot Steamed Rice, a bowl of Chingri Macher Malai Curry? To be very honest, it is must-have preparation for Bengalis.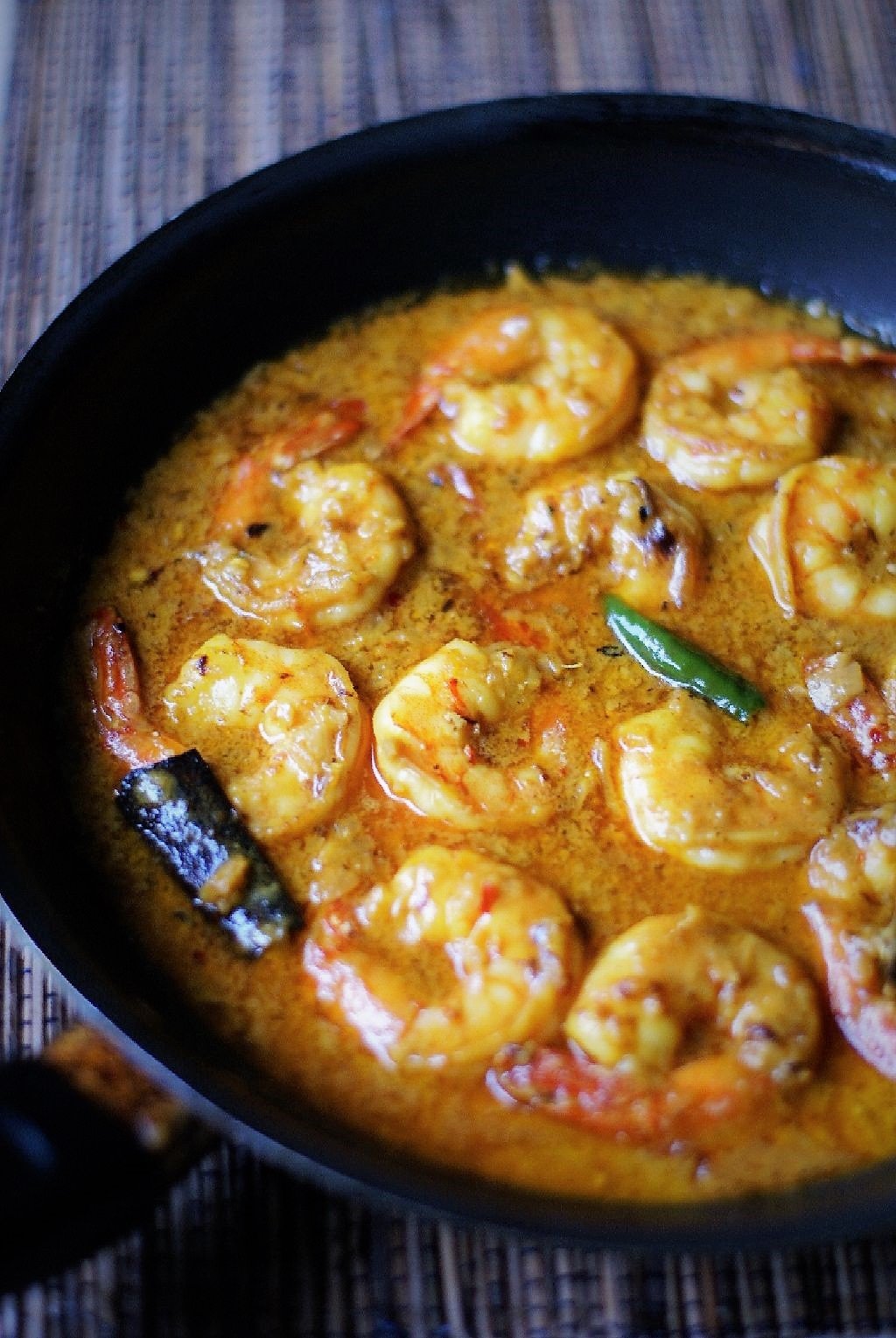 Catering Service Kolkata would definitely put this dish in their High-End Menu, as it is a sweet and spicy dish that favours everyone. The best caterers near me have their variation of 'Malai. 
Banana Wrapped Fish 'Macher Paturi'
Eating a Plate of Bananti Pulav calls for an extra plate of fish or other Non-Vegetarian delicacies. The Best Catering Service Kolkata would endorse 'Macher Paturi' at all levels.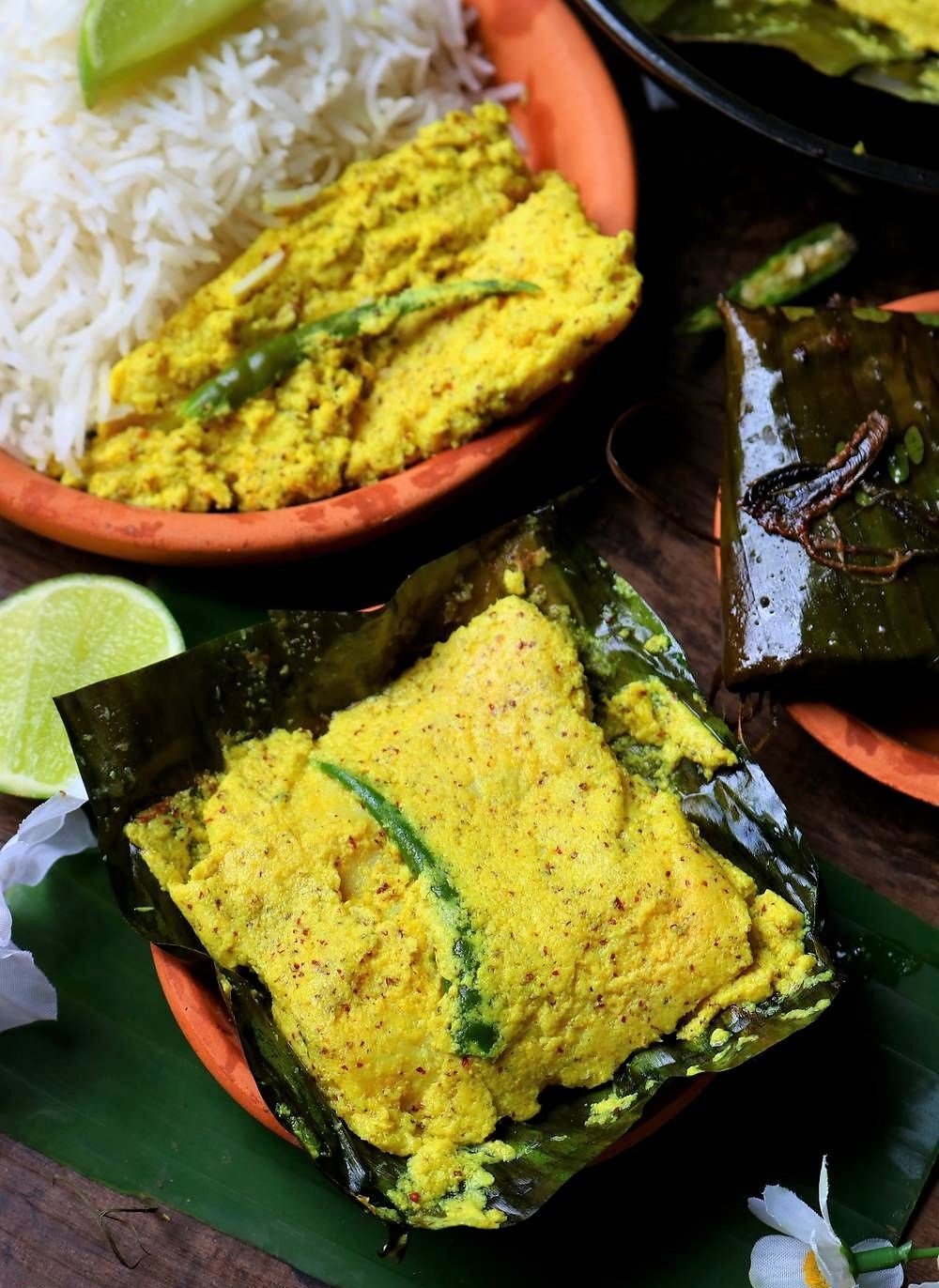 They either use fresh Bhetki Fish or Basa fish for the mustard and coconut Sauce. While in some seasons 'Hilsa' is used for making 'Paturi'. Let's just say, the taste is unearthly. 
Catering Service Kolkata 'Pabda Macher Jhal'
The flavoursome smell of the best catering near me cooking a fresh 'Pabda Mach' is just heavenly. Any Catering Service in Kolkata would prepare a thick paste of mustard, and coconut.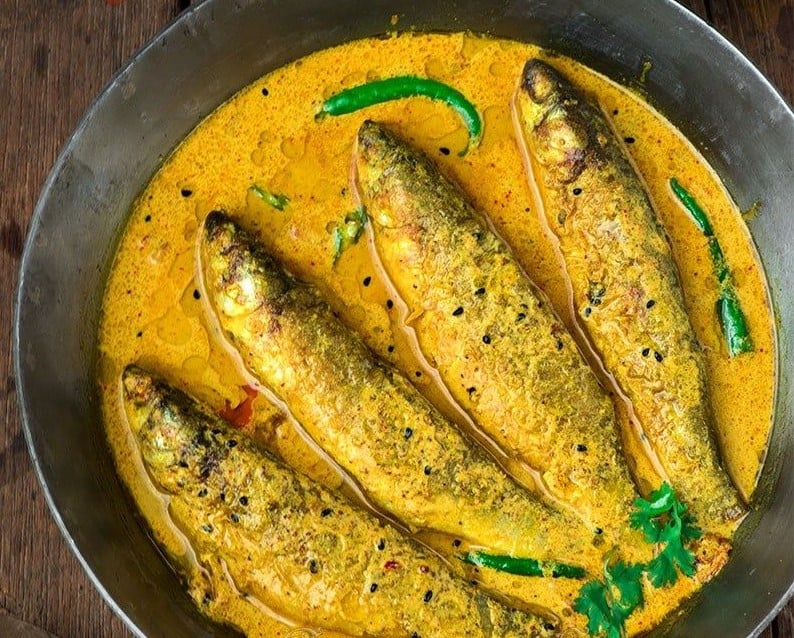 As nothing else can make your curry taste better than a dosh of mustard, and green chillis. The teeny-tiny spice combination of Pabda Mach is quite delicious and compatible too. 
Catering Service Kolkata Desserts:
Dessert is something that is very close to the Bong's heart. That is exactly why we have a perfect segment dedicated to desserts.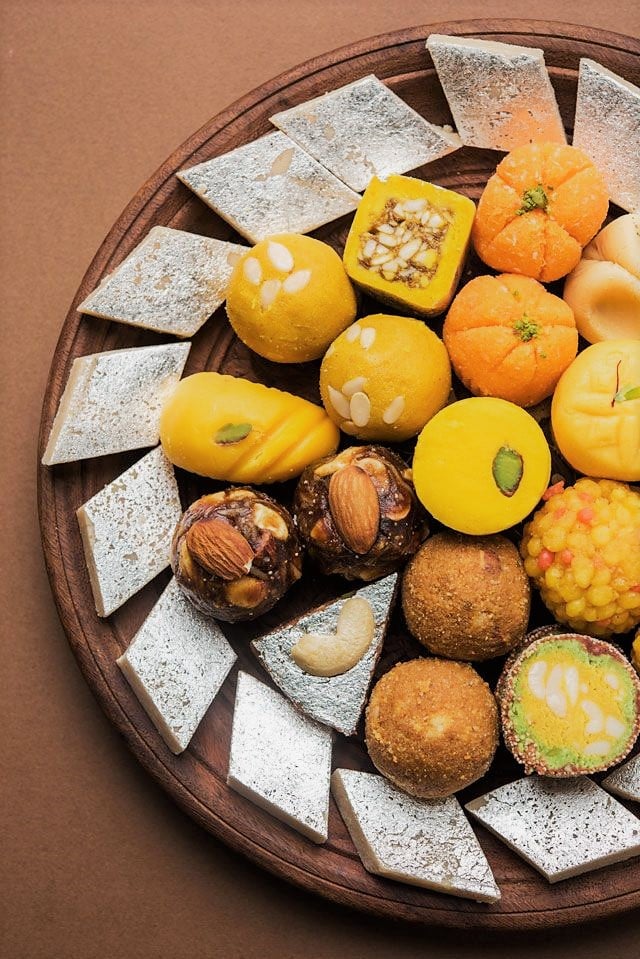 In a real wedding too, you will find a separate dessert counter that has some really popular sweets and associated dishes. Here, we have the most delicious list for a Bengali Menu. 
'Bhapa Dahi' from Catering Service Kolkata
Bhapa Doi, also known as 'Misti Doi' is one of the most beautiful desserts which are typically served by Catering Service Kolkata. They make their special one with Full Fat Milk and Sugar.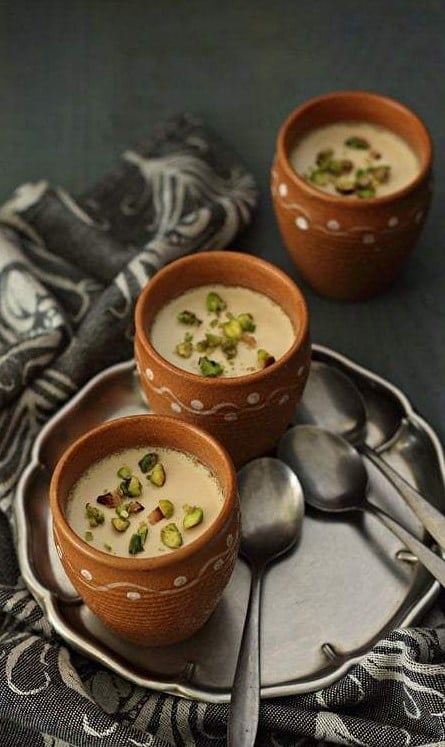 The delectable taste of Misti Dahi is fascinating, and trust me this is one of the most beautiful Bengali Desserts out there. Something that is served for Lunch, and not for the Dinner Menu.
Seasonal Chutney by the Catering Service Kolkata
You wouldn't consider having Chutney as a Dessert right? But A Bengali Wedding Menu has this is the dessert list. Which changes with the Catering Service Kolkata, and also the season.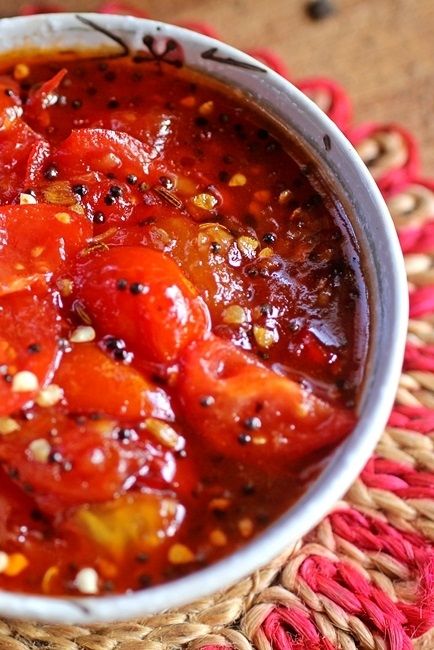 Like in the summer season, you get a beautiful plate of Mango Chatni, while for winters there is Tomato and Mixed Fruit Chutney. Catering Service Kolkata offers it at the Dessert Counter
Read more:Bengali Annaprasan Menu
'Papad' from Catering Service Kolkata 
'Best Catering Near Me' would offer a fantastic variety of Papads. In their Bengali Wedding Menu. Papads are typically Gujrati in Origin, but it is eaten at every Indian Wedding.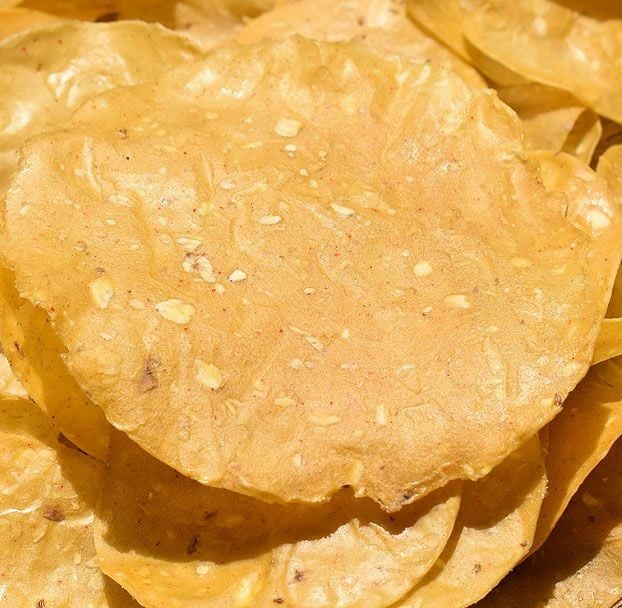 Apart from having a variety of different types, Caterers in Kolkata keep only a single type of Papad at the Dessert Bar. Which is typically eaten with 'Chutney'. 
Rashmalai from Catering Service Kolkata 
Let's talk real Desserts! Rashmalai is one of those typical flavours that are delectable and delicious bowls of happiness. A Catering Service in Kolkata would choose to put this as one.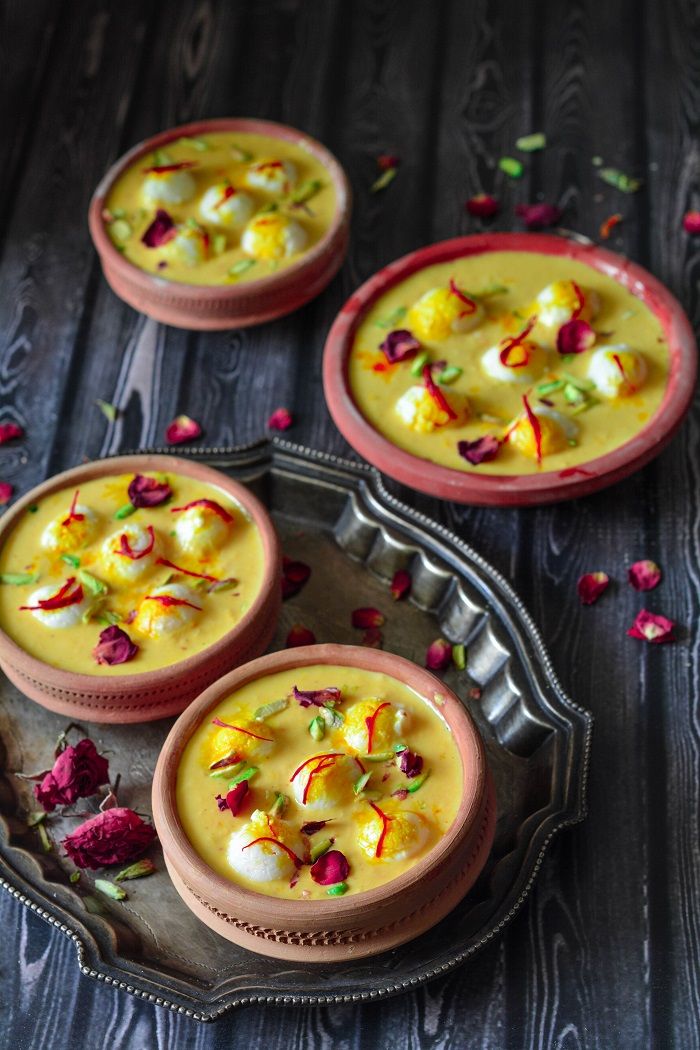 A Bengali Wedding Menu is always continuous and elaborate. Without a doubt, you can fall in love with the beautiful taste of Rashmalai. Catering Service Kolkata has as their high-end menu. 
Catering Service Kolkata Nolen Gurer Rosogolla 
A Dessert like this is a favourite for everyone, plus it is extremely precious and special to the Bengali emotion. The Nolen Gur flavour is only available during the winter, trust me it is the best.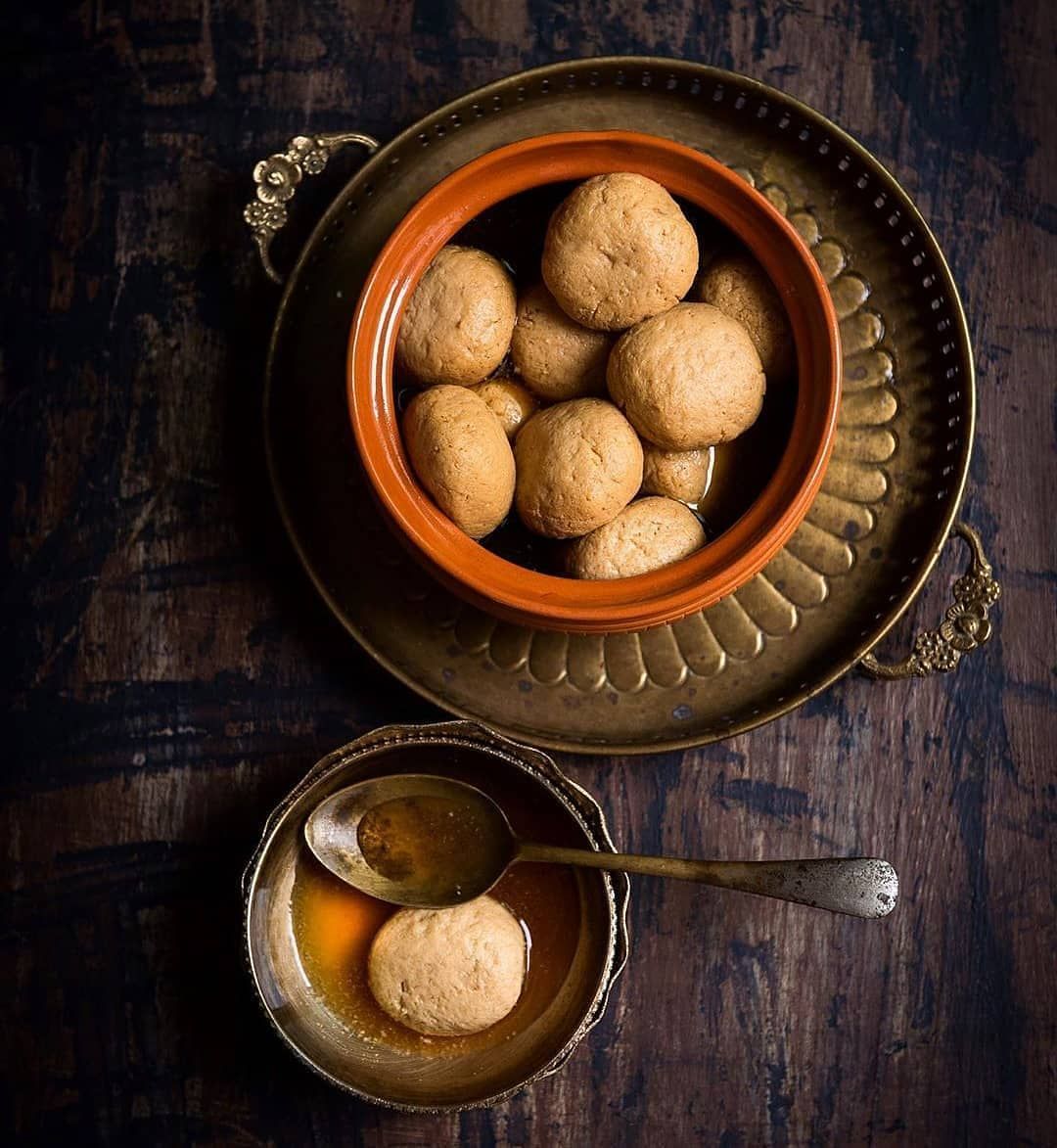 An amazing piece of Nolen Gurer Rosogolla is close to everyone. Catering Service in Kolkata has this as their winning weapon for a Bengali Dinner Menu. 
Well, these were some of the best dishes from a Bengali Wedding Menu, which is from the Best Catering Near Me. Something that is typically authentic to the Bengali Culture. 
To know more about Catering Service Kolkata, and other Caterers in the City visit myMandap. We have a variety of different Wedding Menus and other Marriage related kinds of stuff.