The Wedding invitation message is a trend in itself. The Millenial crowd is all about instilling the 'essence' of the festivities in every aspect of the celebration, rather than the event itself. This essentially implies the fact that they want to impart a piece of themselves and their individuality into their celebrations.
The Wedding Invitation Message is no longer, boring, red and gold cards with mundane details of the event printed within. Rather, it is more, about imparting a 'piece' of you, along with the message within.
However, the latest trend of 'breaking the culture has caused a shift away from the traditional and more 'simple to comprehend, and pleasing to the sight kind of approach for wedding invites.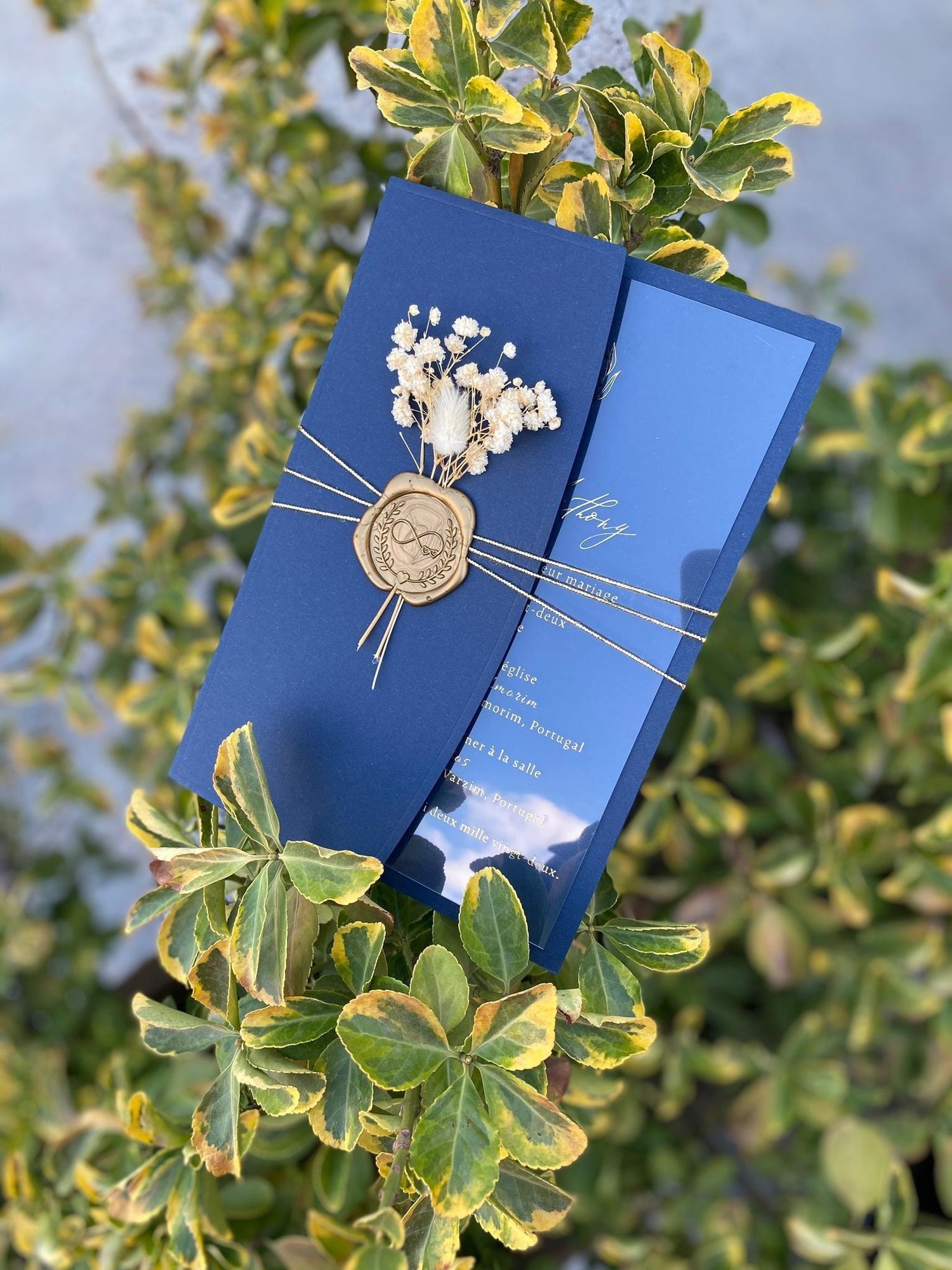 Also, the wedding invitation message has taken an all-new meaning, thanks to the celebrity culture. More and more focus is offered to the invites being as exclusive and exquisite as possible. With the Isha Ambani and Anand Piramal wedding invite costing a whopping INR 3 lakhs per card, it sure has set some world records!
Following suit, most people now wish to personalize their wedding invitation message. It might also include a few unique valuable pieces and other goodies, along with the invites.
Some of the most popular invites include valuables like prized paintings, Gold Coins, Precious Gemstones, Gold Idols, Exotic Chocolates, and Invites to exclusive events, among others. Sometimes, personalized items like footwear and luxury cosmetic products also make it to the invites.
However, the wedding invitation message is what makes any invitation special. But, we are 'so done with the regular and basic ones. So what do we have? Well, we at myMandap bring to you some of the latest, trendiest and viral wedding invite messages that you can opt for when planning the 'overall look' of your wedding invite:
Check Out: Invitation Card Ideas
The Quote Wedding Invitation Message
Nothing expresses the deepest feelings of a soul, better than the wedding invitation wording. However, not all of us are born 'Ghalib'. So what do we do? Well, there are some very precious quotes by popular and not-so-popular people you can opt for.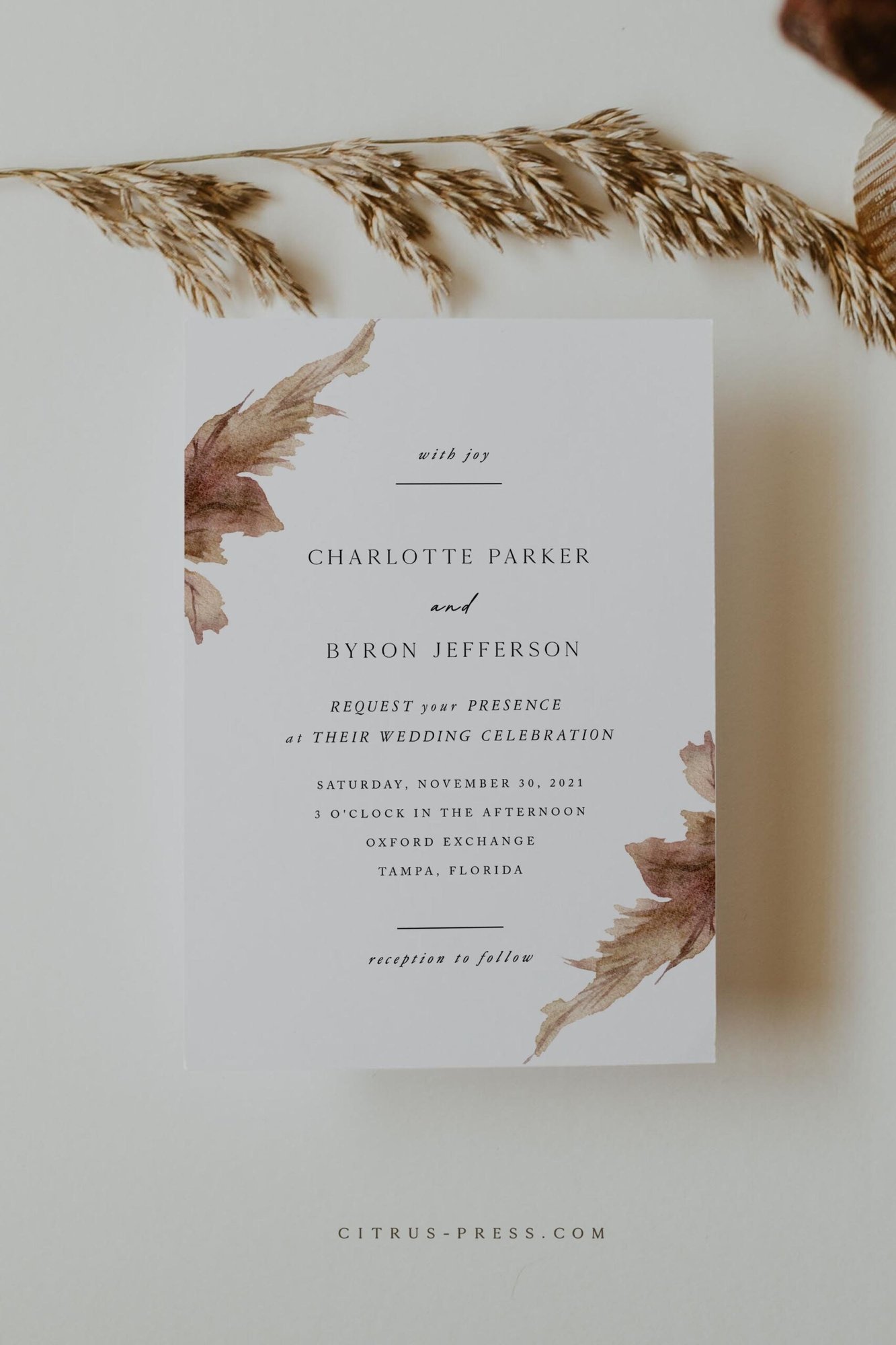 The Wedding Invitation Message is one of the most popular ideas when it comes to 'expressing' your gratitude for the presence of your guests for your D-Day. While the Wedding ceremony is essential, it is, after all, the wedding invite that grabs the attention of the guest.
Some of the top quotes and Wedding Invitation Messages are:
" This day for us is special
A time beyond compare
The joy we feel deep in our hearts
We hope you will come and share
Your presence there with us
Means more than words can say
Please try to be there
To celebrate this special day."
Other popular quotes we love are :
– "We may not have it all together, but together we have it all."
– "A new day, a new life together"
– " Come for the Cake… Stay For the Vows!"
– " Love fills the moment and the moment begins eternity"
– 'Shit came true"
– " Pyaar Dosti Hai"
While these are some of our suggestions, you could always open your Quotes for the wedding invitation messages as well. It could be a 'dialogue the two of you often share' a 'thought about life that you believe in or simply something told by a favourite elder in the family.
The idea is to place your quote on top of the wedding card or even in a layer within. I love a nice crisp, simple and soulful quote first thing on the formal invitation. This can be followed by the other details you wish to add.
For the Friend's Wedding Invitation Message
Some folks wish to address their special friends in a rather different manner. Yes, this includes letting go of the formal Wedding Invitation Message and instead opting for something quirky, funny, and insulting even!
So, if you need to reach out to your friend circle, for your big day, here are some wonderful 'things' to print upon a wedding card:
– "Our grins will only get wider, and our giggles bigger, with our friends on our side as we take the plunge!"
Here's how we do it:
The Brunch: we can get drunk as Hell and no one will question us, some great booze on the cards.
The Dress code: Clothes 'ON'.Fir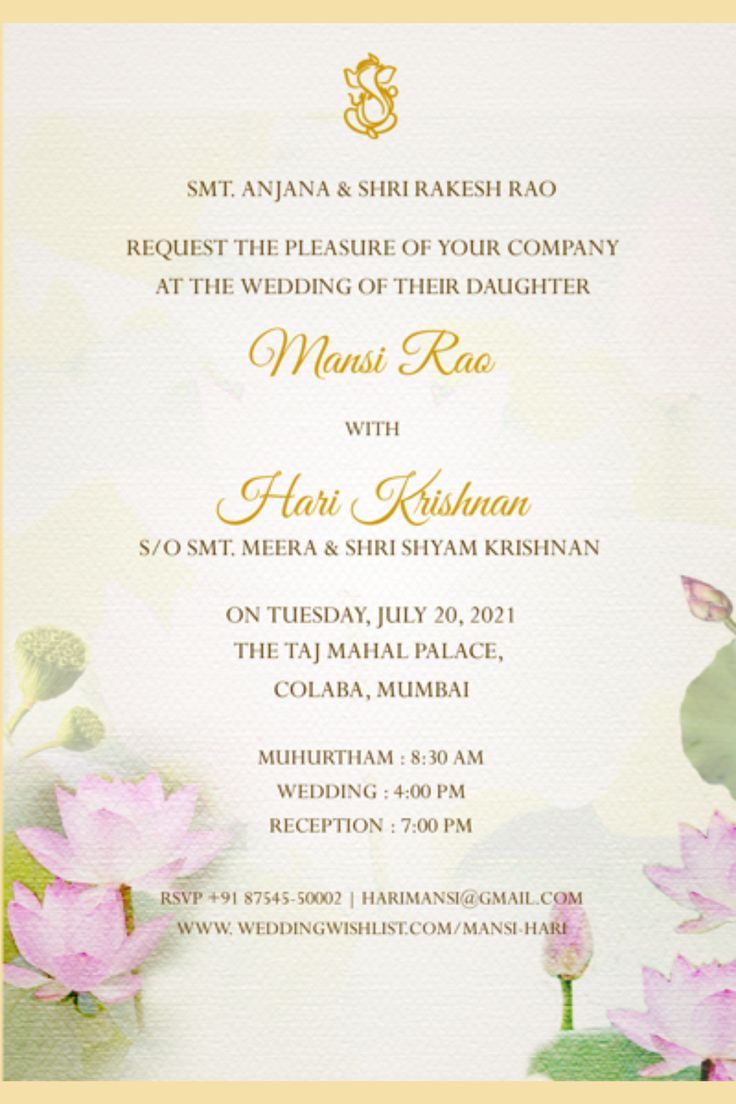 The Mehendi and Sangeet: Excuse to 'Naagin Dance' as much as you want
The Wedding: Too late, it's done.
While this is a classic case of informal wedding invitation wording, you can go crazy and write your heart out, after all these are the buddies you are referring to.
Check Out: Creative Invitation Templates
The Touching Sister's Wedding Invitation Message
Are you the elder sibling, and have to shoulder the responsibilities? Well, it is time for one of the most important of your responsibilities; getting your younger sister married. While you have taken into account all the details of the wedding ceremony to the 'T', you might find yourself stuck with traditional Wedding Invitation Message ideas.
However, you can take it a step further with some of the suggestions we have for you:
– " Priceless moments in life are meant to be celebrated in the presence of the ones you love, which is why I hope you will be joining the celebration at my sister's wedding ceremony. "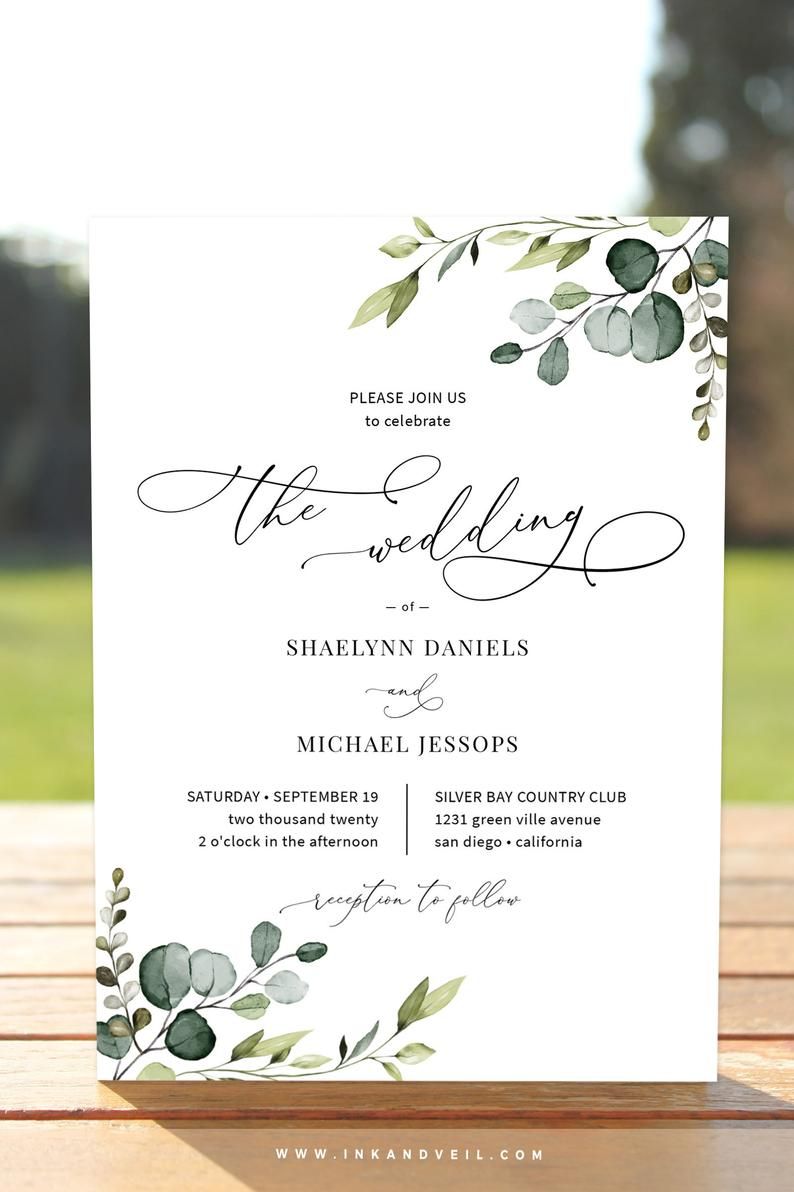 – " She is not the little doll wearing a pretty frock with devil's horns anymore. Oh yes! She is all grown up and has chosen 'the one. My sister is heading down the aisle and we are looking forward to your presence at the wedding."
– " It's going to be the most remarkable jiff of my sister's life, and we could think of no one more special to be there with us than You! Let's make her special day perfect together. "
These are some of the best wedding invitation messages for your sister's wedding you can opt for.
From the Parent's Side Wedding invitation message
Your little one is getting married and you wish to get your close ones for a celebration. Being parents, it can be quite tough to watch your 'birds fly away. Nevertheless, it is worth penning down your thoughts, to make even a basic invite into a special one. Here are a few suggestions for Wedding Invitation Message:
– " It fills out heart with joy to share the invitation of our beloved son/daughter's "name"'s wedding with "bride/groom's" name. Come join us as they begin the most special journey of their life together. No gifts are needed, join us and share your blessings.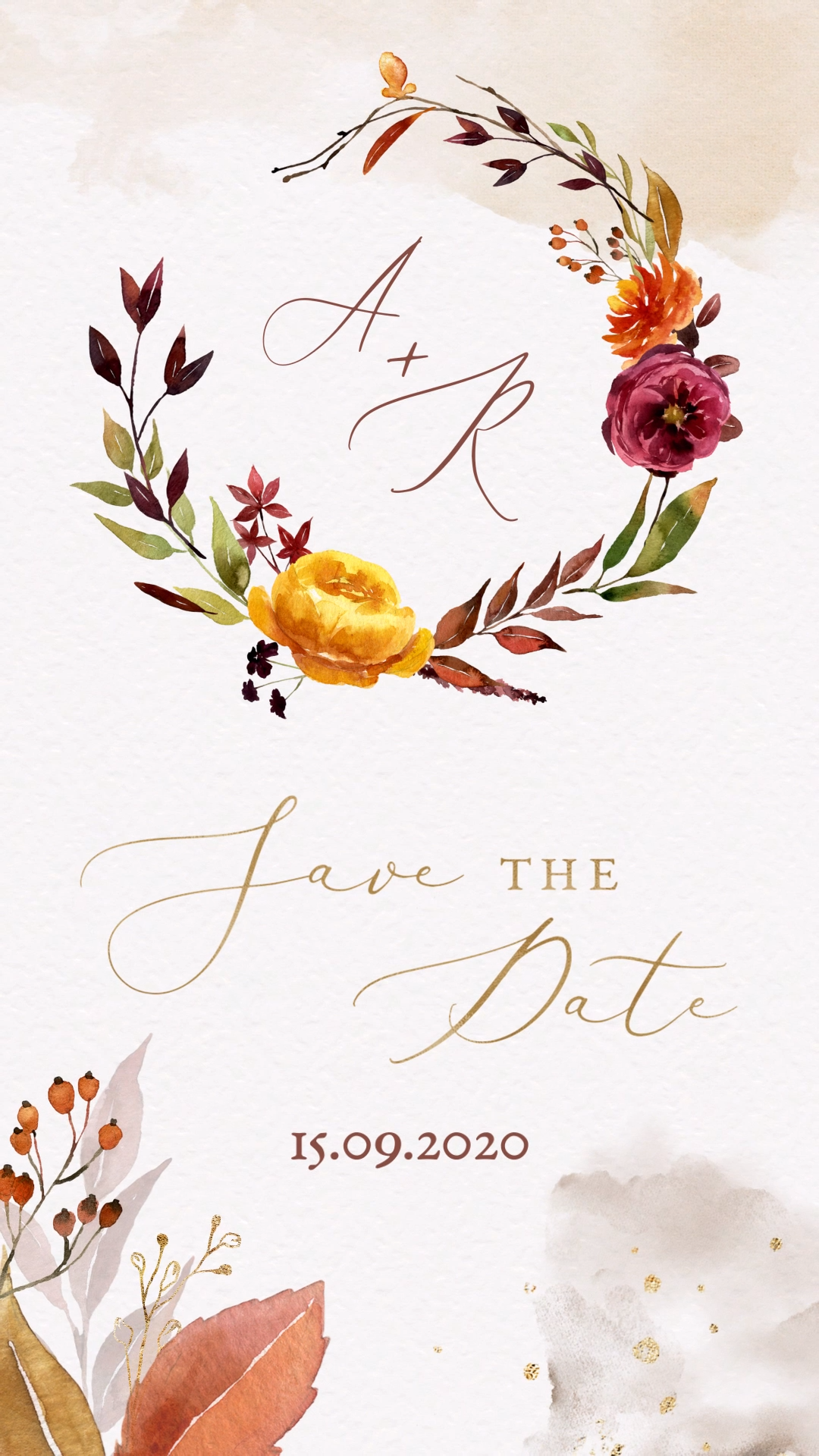 – " Grace the occasion of our son/daughter's marriage with your presence on [date] as we gather to celebrate their holy union"
– " Life is not measured by the number of breaths we take, but by moments that take our breath away. "Parent's name," asks you to join them as their daughter "Daughter/Bride's name" ties the knot with a wonderful man – "Groom's name" Son of, "Groom's parent's name".
You could either be the groom's parents or from the bride's side; however, having beautiful wording on the card can make all the difference.
Check Out: Marriage Invitation Card
The 'Holy Scriptures' Wedding Invitation Message
Wedding planning is a tedious task, and we cannot agree more. But, sometimes the traditional wedding invitation is all it takes to get the Wedding Invitation Message across gracefully. While you can stick to the basics, however, having a few soothing religious or holy quotes can be just as good. Here are our suggestions for Wedding Invitation Message:
– "Your task is not to seek for love, but merely to seek and find all the barriers within yourself that you have built against it." Rumi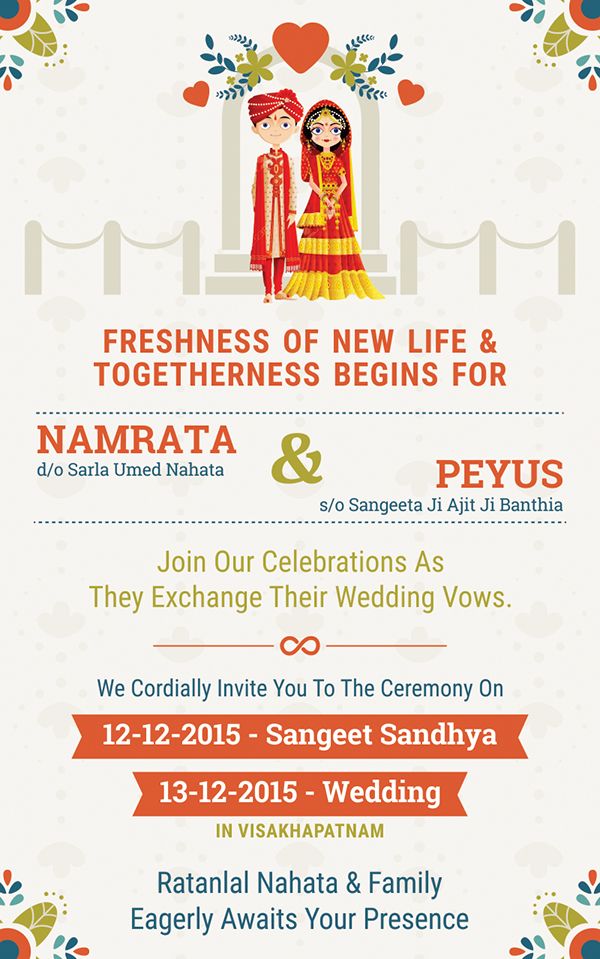 – "Love is patient, love is kind. It does not envy, it does not boast, it is not proud. It does not dishonour others, it is not self-seeking, it is not easily angered, and it keeps no record of wrongs. Love does not delight in evil but rejoices with the truth. It always protects, always trusts always hopes, and always perseveres. Love never fails. But where there are prophecies, they will cease; where there are tongues, they will be stilled; where there is knowledge, it will pass away." 1 Corinthians 13:4-8
– "No love between two souls is greater than what is between the spouses."
Tafsir Ibn Khatir 3/525
– "Above all, love each other deeply, because love covers over a multitude of sins." 1 Peter 4:8
– "Beauty is the harmony realized in the things which are bound by law.
Love is the harmony in free wills."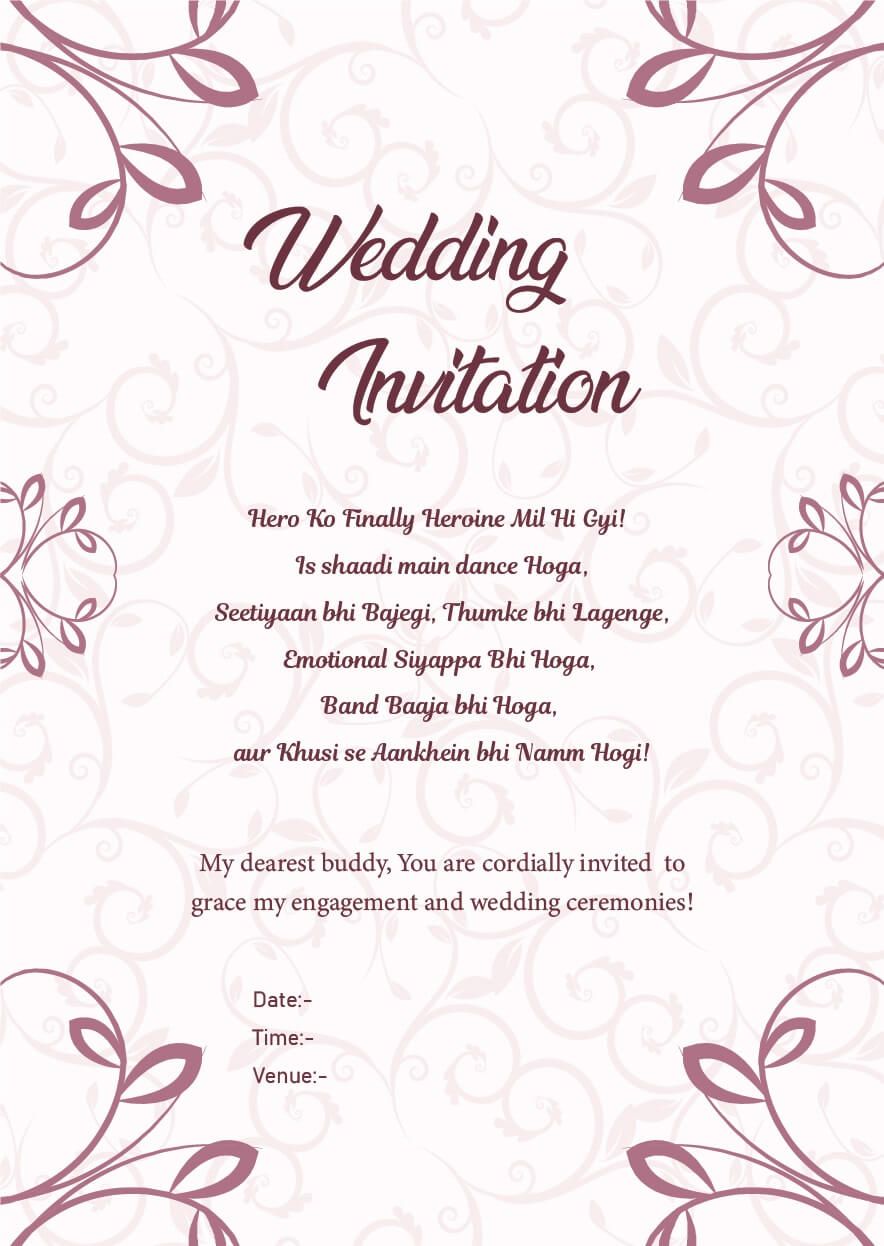 Rabindranath Tagore
– " जब होती हे प्रभु की कृपा संयोग स्वयं जुड़ जाते हैं,
अपनों के स्वागत करने के अवसर यूं ही मिल जाते हैं "
– "आते हैं जिस भाव से भक्तों को भगवान !!
उसी भाव से आप भी दर्शन दे श्रीमान !!"
Check Out: Invitation Card Designs
How To Design Your Wedding Card
While the wordplay might be all-alluring, nevertheless, there are times, when we come across certain Wedding Invitation Messages that are 'chaos' to say the least. This usually happens when you have too much going on all over the place and end up with absolute confusion.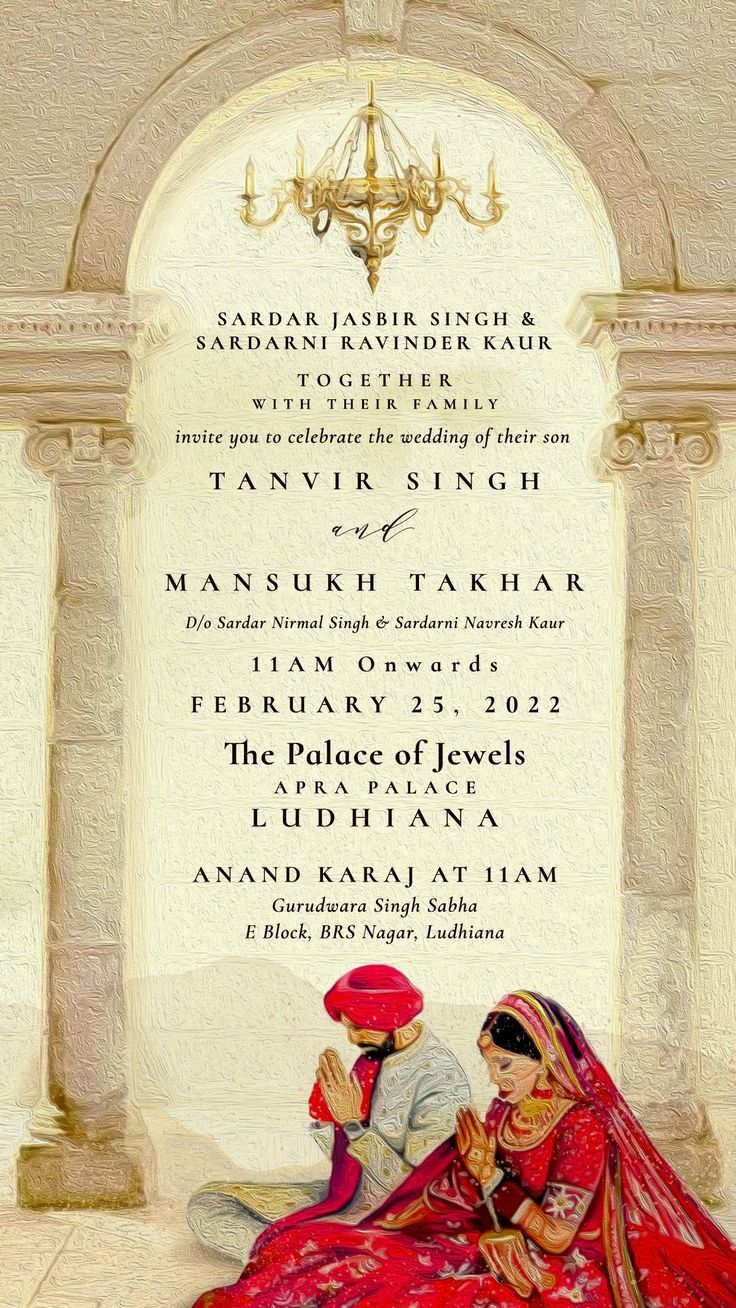 So what do we do? How do we ensure, that what we design is exactly what we have perceived our invites to be? Well here are a few essential elements that we need to ensure to end up with a pleasant-looking wedding Invitation Message example:
The Name of the Hosts for the Wedding Invitation Message
These are the details on the topmost part of the wedding card and traditionally it includes the names of the party that is covering the wedding costs. However, now more and more couples are sharing the burden of the expenses. Hence, the names of both the parties and even the couple's names on some occasions are included.
Most times, we wish to honour and mention the names of the deceased parents as well. This is also a good idea to include some very special persons who have parted from our lives.
Names of the Couple on the Wedding Invitation Message
This comprises the two people who are to exchange wedding vows. Generally, the name of the Bride appears before that of the groom. Here, the Bride's middle and first names are printed while the last and the first names of the Groom are used.
Check Out: Royal Wedding Card Background
The Other Details for the Wedding Invitation Message
This is perhaps the most important aspect of any wedding card. It displays the When, how, and where of the ceremony. It needs to be precise and absolute so that the guests have no confusion about the details. The details template is as follows: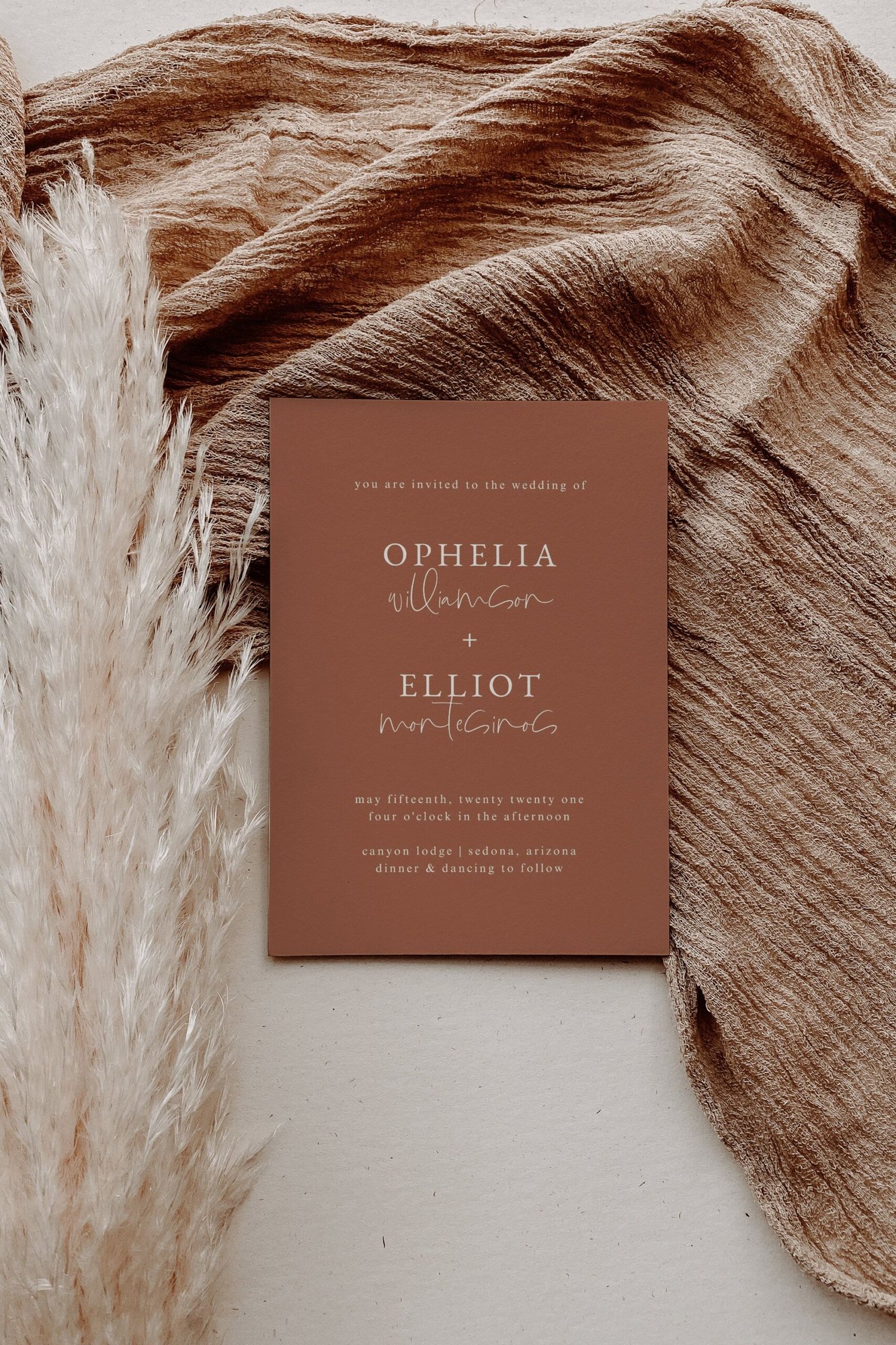 Date + time
Location + address
Dress code
Any other important information
Any Plans After the Main Ceremony for Wedding Invitation Message
We all need to unwind, and so do our guests. Most millennial couples have great relaxation plans after the ceremony. This could include a Cocktail party, Dancing, or any such informal event were close friends and family get to know each other in a more relaxed setting. So, be sure to 'spell it out for your guests on your wedding invitation message.
The Design of the Wedding Invitation Message
This is the true essence of the wedding card along with the wedding invitation message. Here, the theme of the design can be selected according to your taste. This can be Vintage, Bollywood, Classic, Fun, or Quirky. Here you can include Monograms, Symbols, patterns, Pictures, and images among others.
Check Out: Wedding Invitation Cards
The wedding invitation message is an essential part of any wedding card. It is one of the first steps towards involving your close ones for your special day. However, as mentioned earlier, it needs to be done aesthetically. Especially, now as we have stepped into the world of 'image and appearance.
Nevertheless, words can make a lot of difference and touches the soul like no other. Hence, it is important to take special care to ensure 'what your wedding card says?'.