The birthday decoration with lights is one of the trendiest decoration ideas to opt for in current celebrations. As the birthday party is one of the most widely celebrated events across the world, it needs to be just as special. For this, it is essential, that you get the props, decorations, and lights just right.
The birthday of any individual is one of the most important celebrations for the person. Here, the occasion is all about the person and what makes him or her feel special.
The light decoration idea has been one of the oldest and still the most sought-after decoration ideas. While the party supplies are important, nevertheless, it is also how you use the various light options to make the venue look like a dream.
Also, now, you are not alone. One can easily opt for professional help in birthday party decorations and have the result you are aiming for without much difficulty.
It is 'easier said than done, as your details are well taken into account to be able to offer you the exact 'look' you wish for. We at myMandap are here every single step of the way to help you with the decor of your dreams at your doorstep.
So, what are you waiting for? Take look at some of our top ideas for the best birthday decoration with lights:
Balloons Birthday Decoration with Lights
The balloon decoration is almost a synonym for a birthday party idea. However, clubbing this up with the right kind of light decoration can always make a lot of difference. The idea is to ensure you have the right picture in your mind about how and what you wish for your party to appear like.
For this particular idea, we recommend the use of creating a tiny 'walkway' using a couple of fairy string lights on a square scaffold, under which you can have an elaborate seating arrangement for the crowd.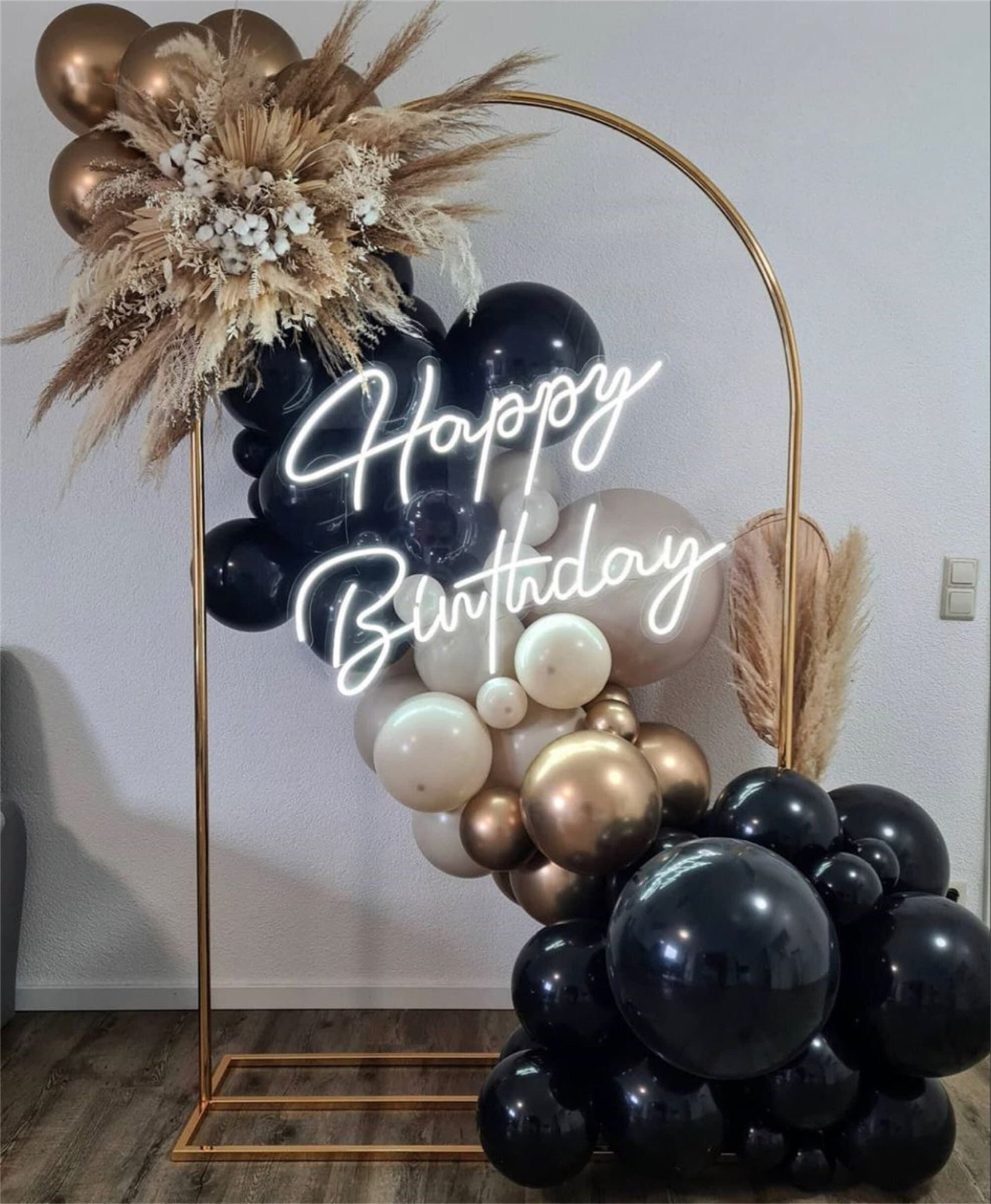 This can be just one single large setup, or a couple of smaller such arrangements, where you can have seating spaces organized.
At the centre of it all, you can have a foil balloon arrangement that spells out 'happy birthday. This is one of the best decorations using the lights, however, we recommend this for the outdoors and terrace spaces.
The Pool Side Birthday Decoration with Lights
The pool-side parties are a major deal this celebration season for birthdays. There is so much you can do if you have a pool area to yourself and wish to make the most of it. We at myMandap, stand for all things classy yet fun; so our decoration suggestion is the same.
As for the poolside birthday decorations with lights, we suggest Helium Bubble Balloons with a trial of led bulbs suspended from each of them. At the end of the string, you can have a weight, just heavy enough to keep the balloons in a specific place.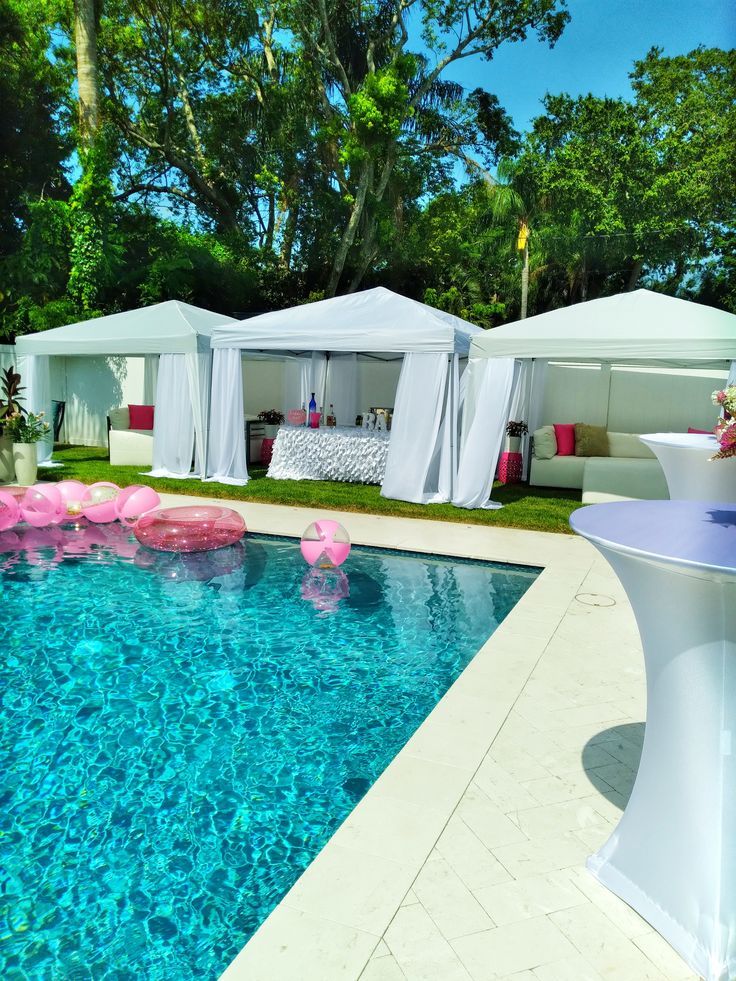 Create a cluster of spherical balloons with a foil balloon stating the birthday you are celebrating floating at the centre of the pool. You can take a step ahead and opt for many more Helium-led balloons lights suspended from them. This offers a heavenly-appearing decor; something that gives you the 'outer-worldly' vibes.
Must Check: Ravishing Balloon Decoration 
The Ceiling Birthday Decoration with Lights
Be it outdoor space or indoors, the ceiling needs to be decorated just right. For this, we suggest spectacular-looking strings of glittering light bulbs decorated and covering the entire ceiling.
This low-seating arrangement works just fine, with a long central table and comfortable seats arranged along either side of the table.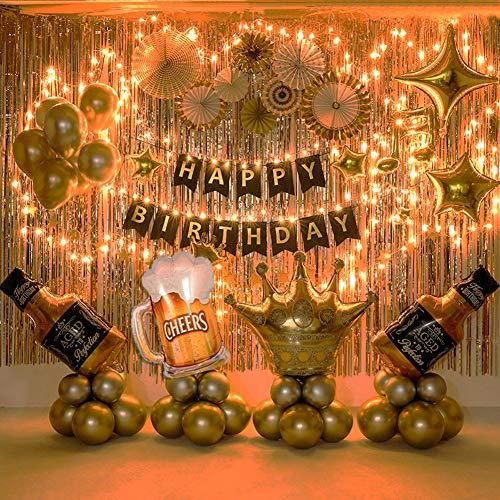 With the strings of ceiling lights hung above, it will offer a wonderful appearance of glowing in the dark, where you have your oasis of lights, fun, and laughter for the Birthday Decoration with Lights.
LED Balloons Birthday Decoration with Lights
Wish to have birthday balloons but are afraid, it might appear to be childish? Well, here is a great idea for birthday decoration with lights, where you use several balloons and still end up looking classy.
Here, get yourself the all-cool LED balloons that offer a rather mystical appearance to the venue at night. Have a number of these beauties litter the floors of your venue and you will surely surprise your guests with your creativity.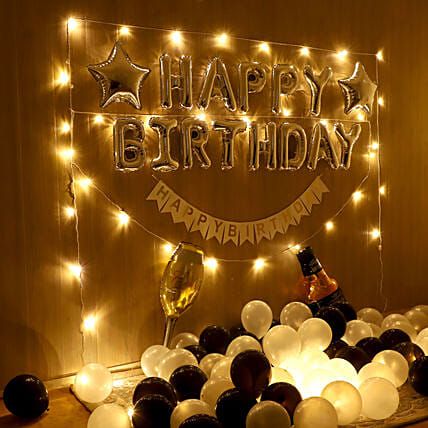 The led balloons are helium-filled bubble balloons with tiny clusters of led lights inside of the bubbles. These also comprise strings of fine LED lights trailing down from the base and are held in place with small weights.
The LED lights on these balloon types are of different colours and offer a surreal appearance to the ambience for your Birthday Decoration with Lights.
The Movie Night Birthday Decoration with Lights
Not a fan of large crowds with too many people? Well, who said birthdays were all about loud music and many people? Rather it can also be a celebration of a close-knit of good friends getting together to have a great time. But do we forget the decoration as well? No, as it is a birthday party, after all, it better look like one too.
For a small, birthday decoration, we suggest you opt for a nice 'Movie Night' theme. This includes having a projector installed, a nice space to relax and lie down; something with a lot of rugs, pillows, cushions, and low tables.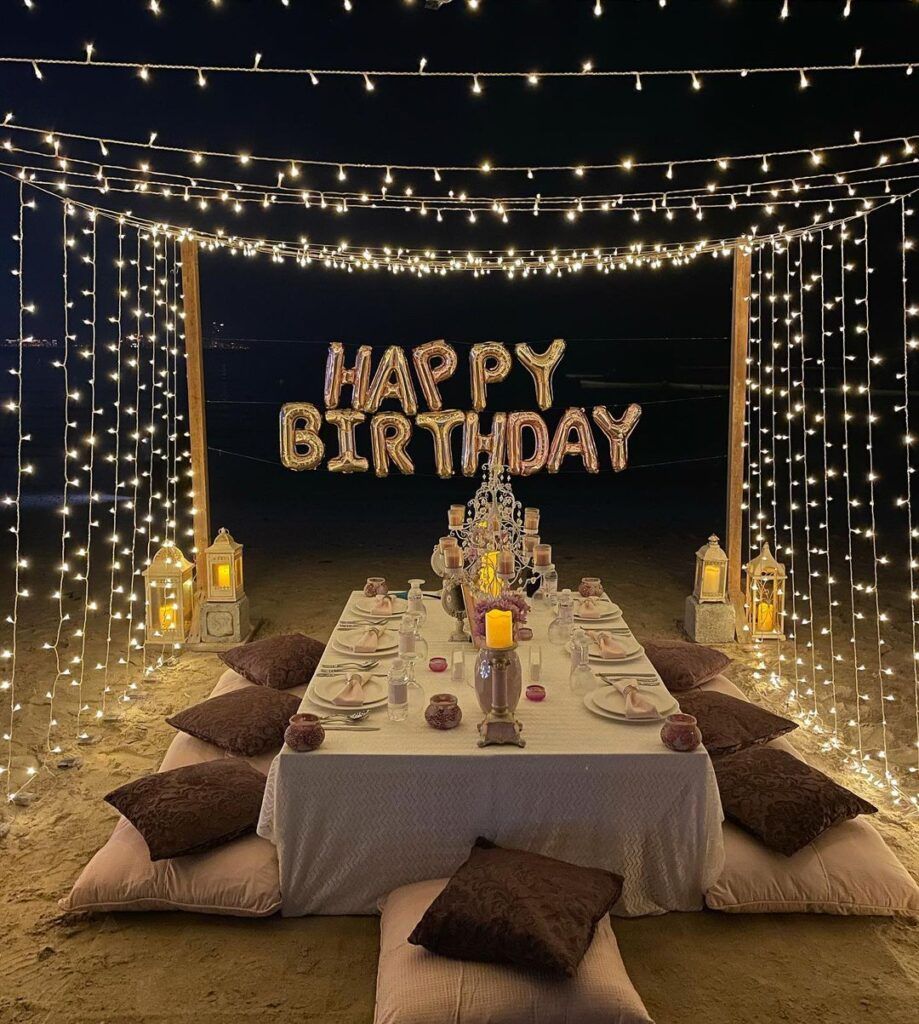 Here you and your pals can simply sit and lie about as you chat, watch movies and simply enjoy each other's company for the Birthday Decoration with Lights.
As for the decoration, we suggest getting the lanterns out and having them placed in the space strategically. These could be LED-operated lanterns or real ones with candles in them. It is a perfect birthday decoration with lights, where you get to enjoy a wonderful evening under the stars.
The Streamer's Birthday Decoration with Lights
Fun is one such aspect of the birthday celebration where you cannot have enough. It is one such day, where you are allowed to act goofy, pull each other's legs, and have a great time doing so. For this, streamers make for a wonderful birthday decoration with lights.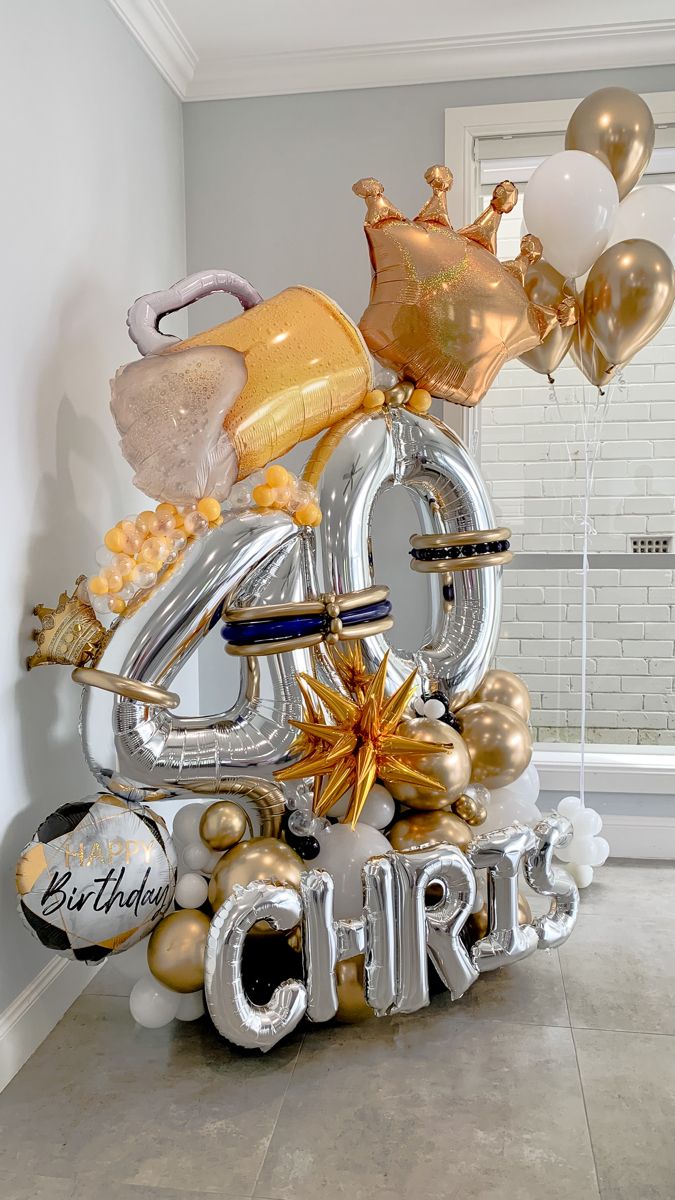 These are fun-looking pieces and fabrics of colour that can be used in more ways than one for Birthday Decoration with Lights. Make a nice little cluster of balloon garlands with streamers and fairy lights in between to be fixed at spaces in the ceiling. These look lovely, and also offer a rather cheerful vibe to the entire atmosphere of a birthday celebration.
Fairy Lights in Birthday Decoration with Lights
There is nothing as pretty as the fairy lights for a celebration. For this, we suggest various strings of fairy lights hung vertically along sheer drapes. This makes for a wonderful decoration idea, where the glow and glitter of the fairy lights complement the smooth sheer of the drapes.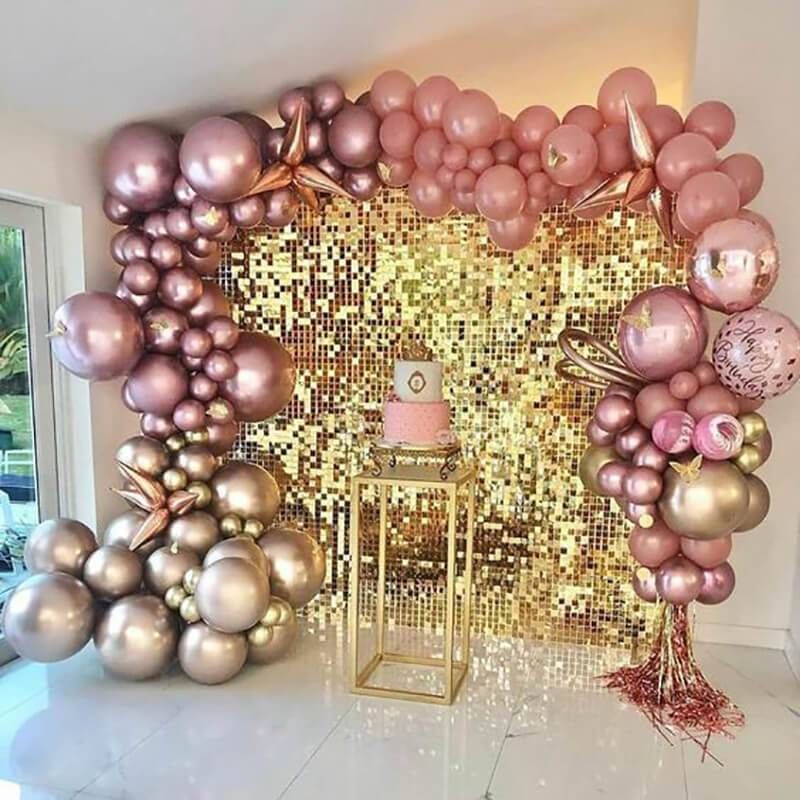 It is above the drapes that you need to fix across the message saying; happy birthday' in glowing letters, foil balloons, or glitter paper cutouts. These can be handmade pieces or store-bought party supplies. Either way, it is a great birthday decoration with lights.
The Candles Birthday Decoration with Lights
What is a birthday, without candles? Well, we are not talking only about the special birthday cake candles, but rather the use of candles as decoration items. For this, you can simply get loads of candles in different sizes, shapes, scents, and even colours out and about the celebration venue.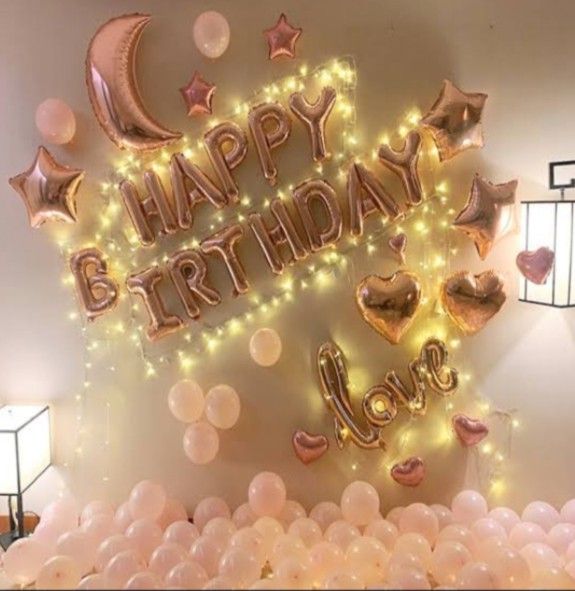 Place these in stands, jars, or glasses, or have them fixed about on a flat surface in case of the pillar candles. The candles offer the kind of glow and vibes that you need for Birthday Decoration with Lights, while the scented ones are an added asset, where your venue will be smelling divine.
The Canopy Birthday Decoration with Lights
We all love to be children once again, and we at myMandap cannot agree more. So, for your birthday celebration, you can set up a canopy or a Cabana tent using drapes and sheer fabric. Now decorate the exterior of these structures with strings of pretty fairy lights.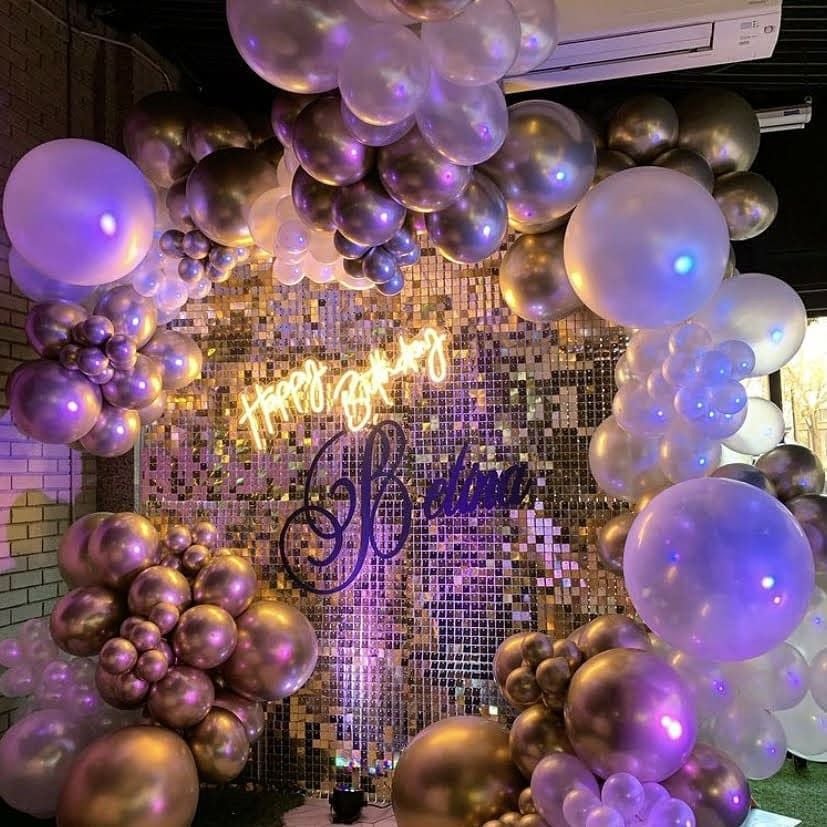 This is a great Birthday Decoration with Lights, where you can use lots of balloons scattered about as well. For an added effect, you can go a step ahead and also string up the ceiling with strings of lights to add to the all-over glitter and glow of the evening. This can also be used for anniversary decoration ideas, where you need to spend time together; just the two of you.
Table Runner Birthday Decoration with Lights
Wish to go for something very unique yet fancy? Well, we have just the right suggestion for you. The table runner idea comprises having a bunch of soft, cool, strings of fairy light bunches running along the centre of your seating arrangement! Genius isn't it?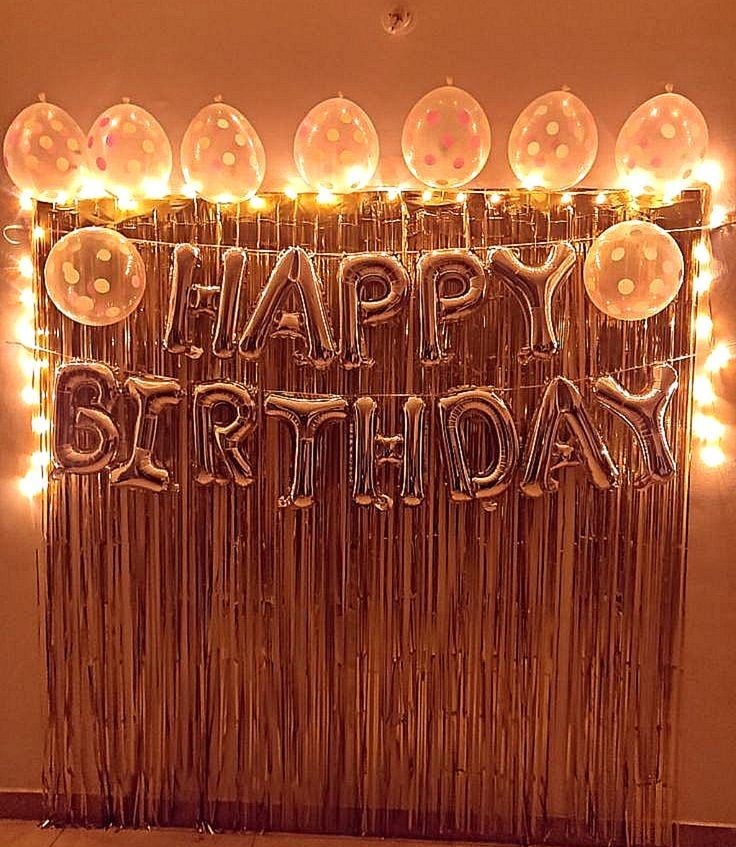 These offer the perfect boho-chic vibes and you also end up spending quite less in comparison to the rest of the decoration ideas. Place the other items of the party on either side of the light runner and you will be amazed at the entire setup of Birthday Decoration with Lights.
So there you have it friends, these are some of the best ideas when it comes to birthday decorations with lights. As we all know that birthdays are a special occasion where the individual is celebrated, Hence, we must take special care to ensure that the décor and the arrangements are just as good. After all, it is that 'one' day in the entire year when you can be yourself and enjoy your socks off.