Everything about Car Decoration for Birthday Parties is epic. It all starts with celebrating one's birthday in a car. Not just a car, but the bad seat of the car is used for the Party Arena. 
Beautiful Balloons and other party props are used for this lovely Car Decoration for a Birthday. Delicious cakes themed according to that make sift Birthday party. In a way, this is a traveller's dream. 
Those who are always on the road, travelling and spending half of their days on the journey. This particular Car Decoration for a Birthday is for such people. 
I'm totally in love with this particular design, and it is exceptionally pretty at the same time. These Car Decoration for Birthday are typically for the on parties, and it is entirely for D-Day. 
Top 10 Beautiful Car Decoration for Birthday Parties:
Party Surprises are incomplete without the right list of Party Supplies. You need a bunch of things for such beautiful and organised Car Decorations for Birthday Parties. 
Party Decoration starts with the prettiest Balloon Decoration themes, to the most exquisite Happy Birthday Banner. Without these things, a birthday is incomplete. 
You don't need to make an expensive booking for the special day. All you have to do is, work with what you already have. In this case, the car's back seat should be the place for the birthday party. 
From my personal experience, I can say. To make your loved ones feel special, you need to amp up your birthday decoration game. Here, we are about to work on some of the best Car Boot Decoration Ideas. 
Check out: Simple Car Decoration for Wedding
Sunday Picnic Car Decoration for Birthday
If you are planning a little picnic gateway with your partner then do have this theme for your Car Decoration for your Birthday. It is really pretty for a little birthday party.
No wonder this is not as great as many other Birthday parties, but it is an exceptional makeshift birthday party. If you are on the road, it is a great Birthday blast.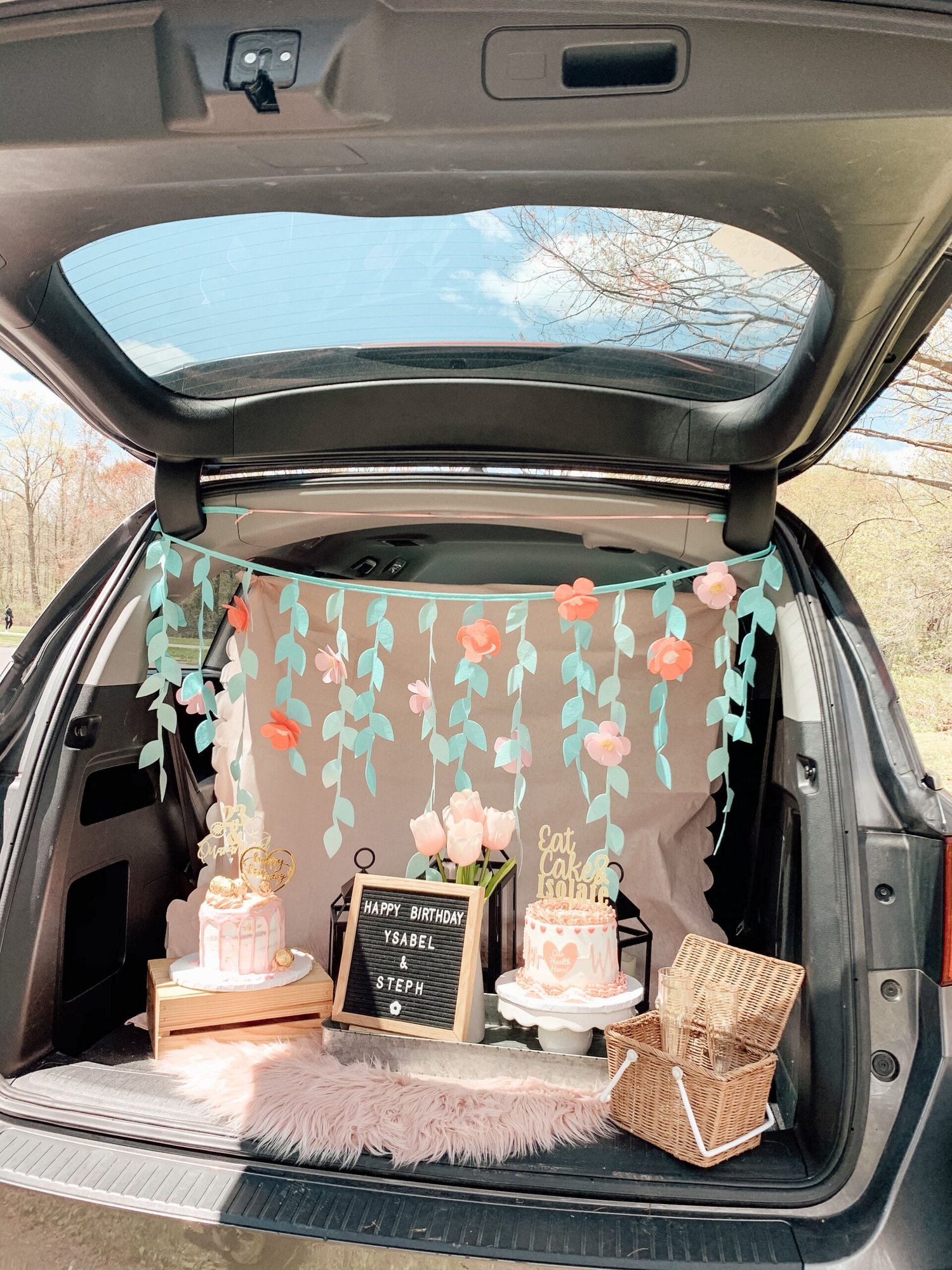 If you are on a road trip with your partner, and just want to have a simplistic Birthday party with your mate. Then this is just the thing meant for you.
You only need some simplistic Party Props made out of paper, and other materials. apart from that, you hardly need something else for that.
Mediterranean Layout Car Decoration for Birthday
I have seen a couple of other decor themes, but a Mediterranean layout is the most thematic of all choices. It is pretty, splendid and wholesome too.
The one you are setting this particular Car Decoration for your Birthday should have an affinity for Middle Eastern things. Thios is a layout particularly focused on that.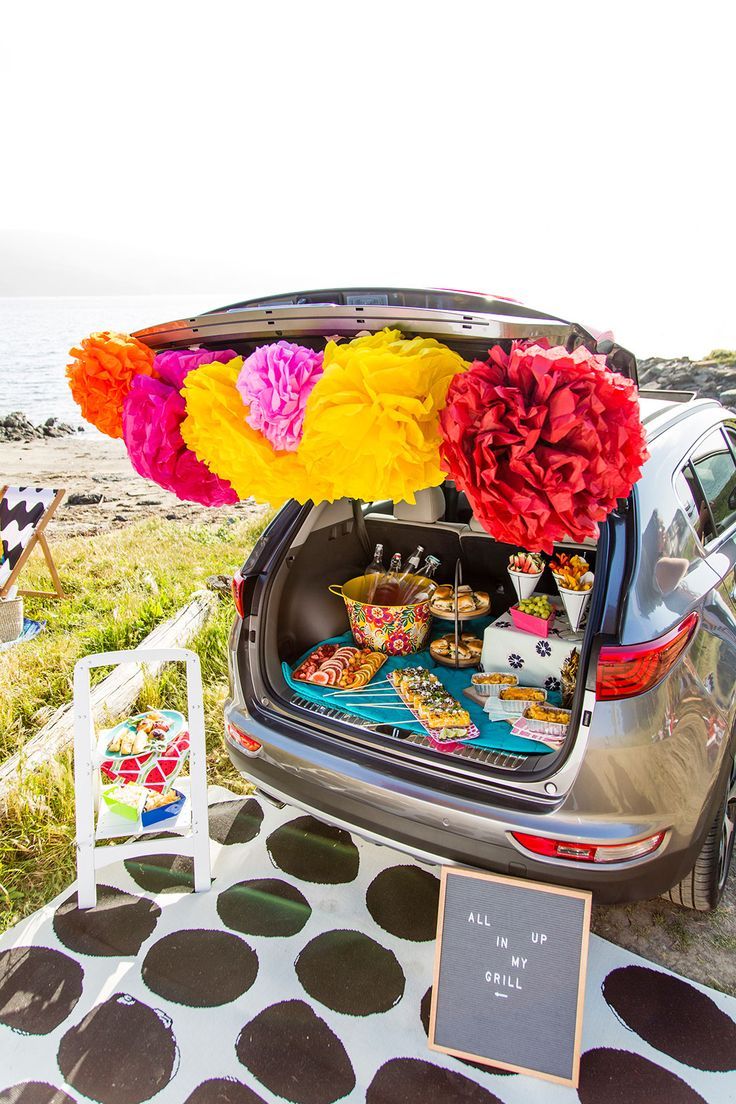 It is a beautiful car, and the grill is immensely outstanding too. It's a beautiful back deck Car Decoration for Birthday parties.
I like that little board on the side, which is used for specifying the Menu. It is really pretty, and this is a creative Car Decor for thMakeshiftft Birthday Party.
Teen's Party Car Decoration for Birthday
I know, you just got your driving privileges a year ago as soon as you became eighteen right? Well, this Car Decoration for Birthday Party is just the one for you.
Typically celebrating the birthday party inside the car, your place and making the last teen year the most memorable of all. It has to be perfect and picturesque.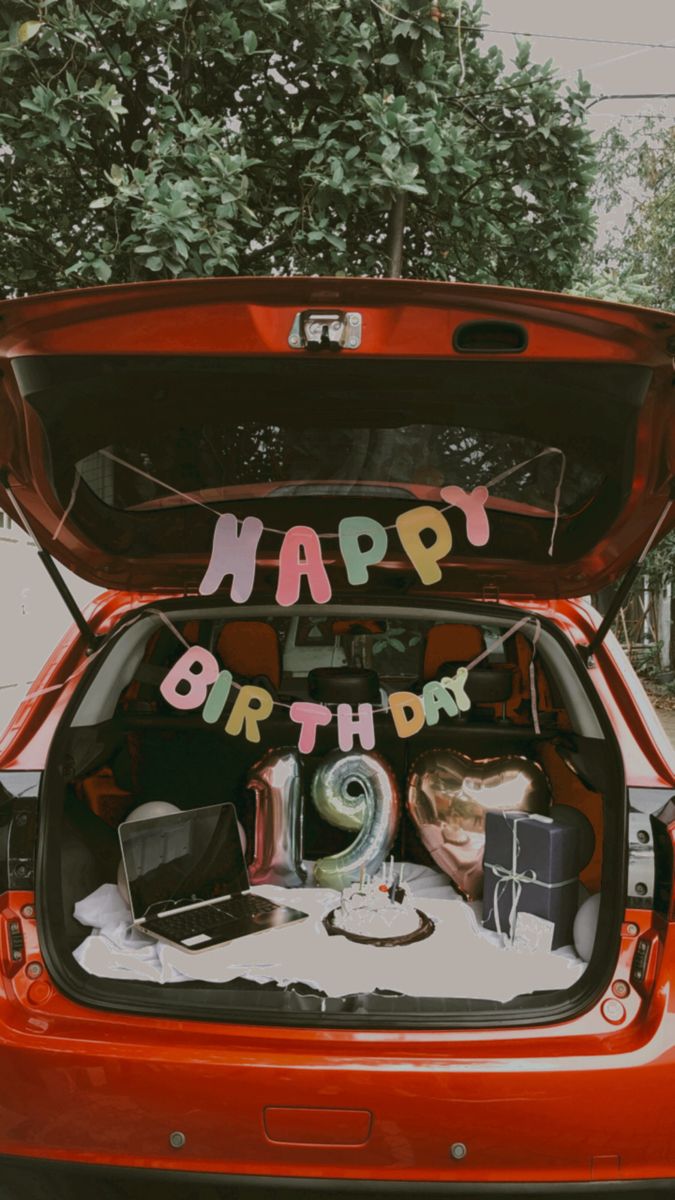 The eighteenth birthday is always special and it has to be special, For two most important reasons. Your birthday and you, the two most important things for that day.
It can't be anything other than that, it has to be perfectly decorated with the most beautiful theme balloons. A birthday party is incomplete without colourful balloons.
See also: Stunning Wedding Car Decoration
Nighttime Lights Car Decoration for Birthday
Perfectly blended, these lights are spectacular. It is spacious, and the beautiful lights are highly complementing its look of it.
This is definitely a beautiful thing, and those cakes and other decorations are just out of this world. It is pretty, irregular and something which we all like.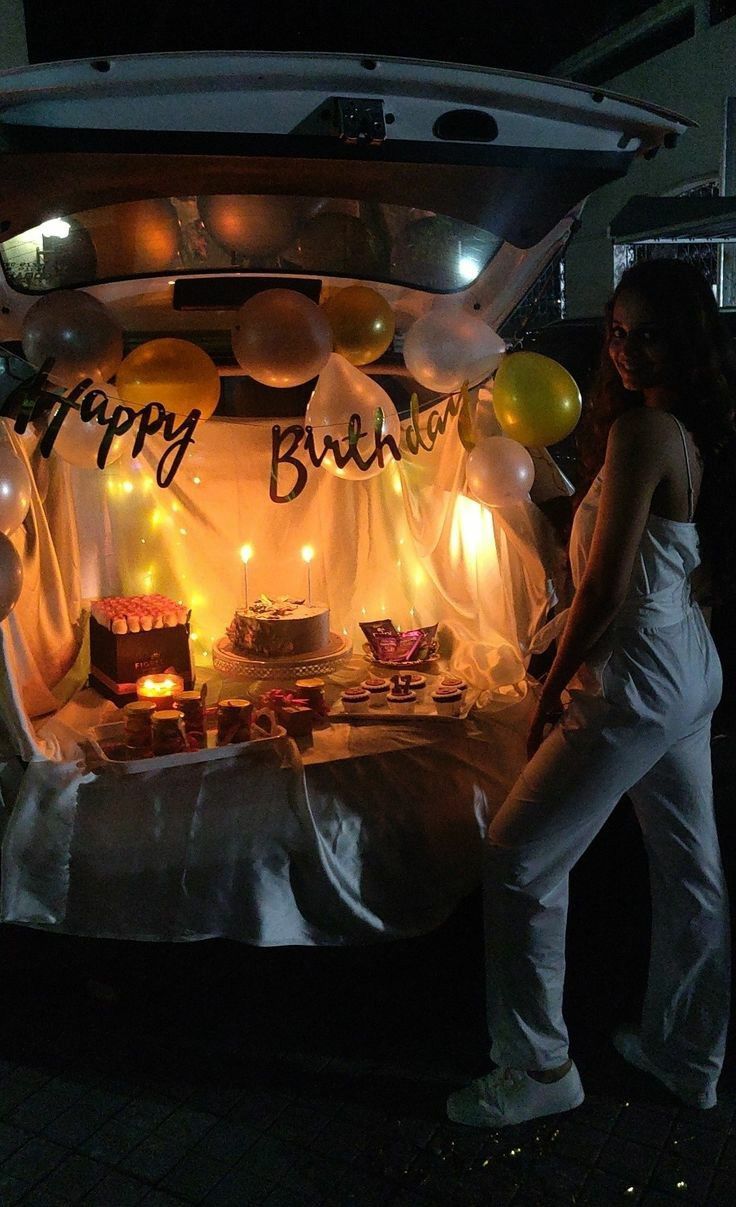 The main attraction of this one has to the colours and the patterns which surround it. It's undoubtedly the prettiest one of all.
It is giving a romantic vibe, certainly the best option for couples who like to enjoy the nighttime. Those beautiful lightings are really pretty.
Good Vibes Car Decoration for Birthday
I'm a big fan of decorations which are oriented around the beautiful decoration theme of a car. This is one of such amazing Car decorations for Birthday parties.
It is beautiful, ethnic and traditional. It is specifically the prettiest, and it makes an event specifically beautiful. The car decorations like these are the best.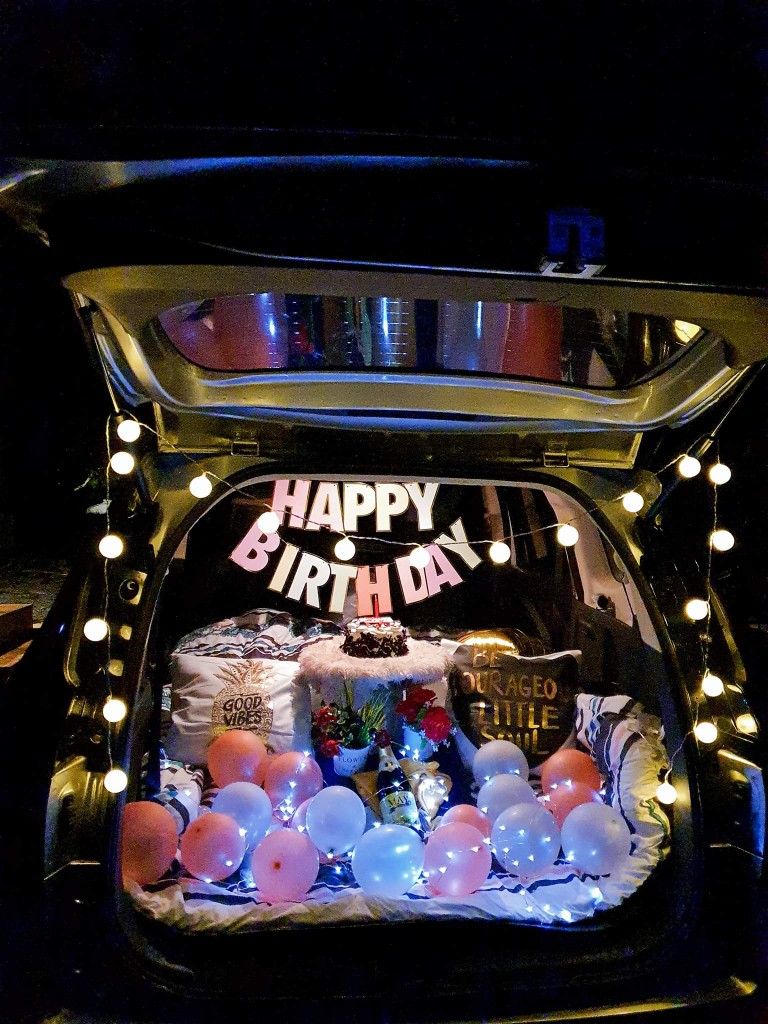 This is one of the best themes of decorations, which is totally decorated with the prettiest crystal balloons. Obviously, it is extremely beautiful and has everything that you need.
This particular one has beautiful cushions, balloons and everything that you need for the wedding ceremony. It is spacious and beautiful.
Heart Shape Balloons Car Decoration for Birthday
Balloons are a great piece of accessorization. Honestly, this is one of the best forms of decorations, which can elevate any party or celebratory event.
This is something that makes an event so glorious. You don't need extraordinary party supplies to enjoy and have fun at a birthday party.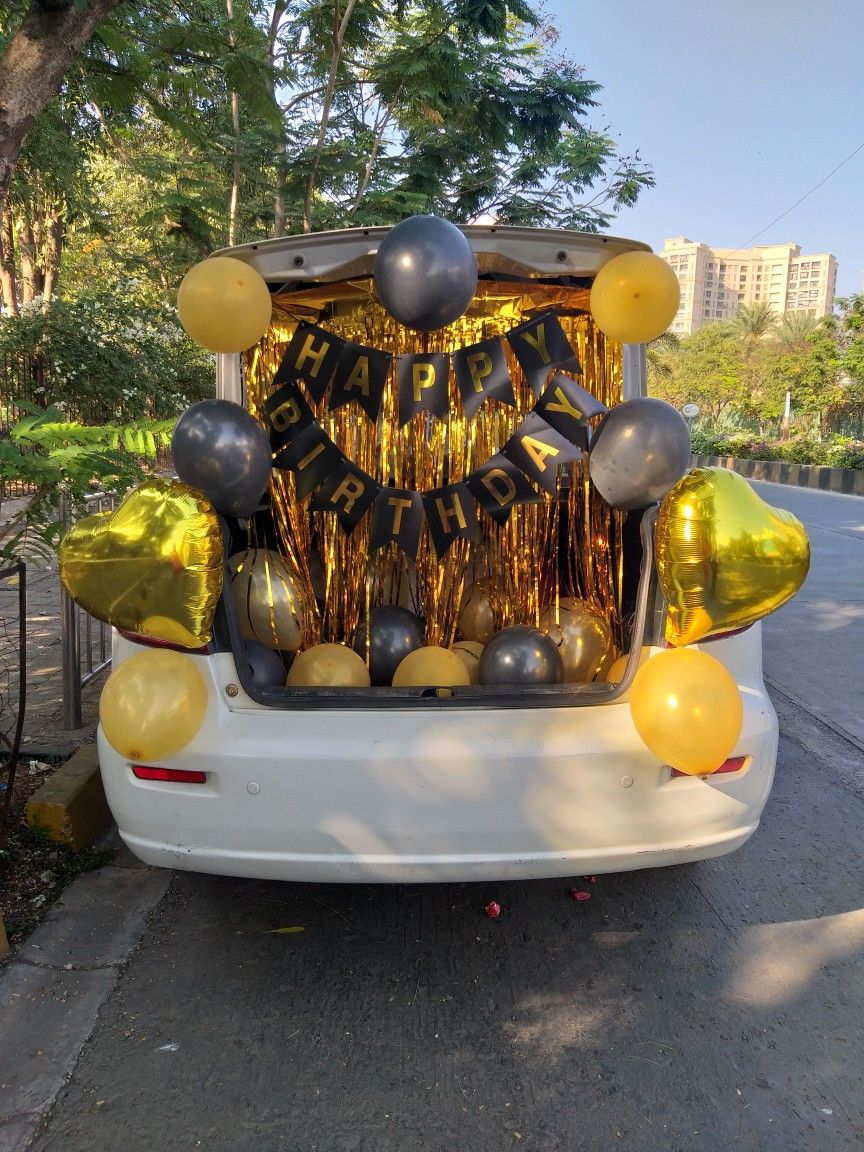 Car Decorations for Birthdays like these are just perfect and you hardly need anything else besides these. It is extraordinary, exclusive and extremely gorgeous.
These kinds of balloons and party props, make your Car Decoration for a Birthday Party, even more, makeshift, and high-end. An expensive birthday blast in a car.
Pizza Night Car Decoration for Birthday
Usually, a party is incomplete without food, especially when you have a nearby Pizza Place. A birthday party has to have a pizza in it.
Otherwise, the party is all blunt and noticed. You need to have your fare shot with some good old pizzas and tasty take-out foods.
This is one of such amazing Car Decorations for Birthdays. It is surrounded by that little mystic backyard party, that we all like and enjoy.
Party and Pizza are a unique combination for a good old hangover. It hardly gets old and this can make any party super duper hot and fun.
Queen's Party Car Decoration for Birthday
These Car Decoration for Birthdays are unique well assembled and specially themed around the party interior of a good old Kingdom. Yes, this is for your Queen and the Car is her kingdom. 
She needs to feel special, and this particular Car Decoration would surely make her feel special. If you are planning this one for your Sister, Wife, Girlfriend, or best friend. Then add the details accordingly.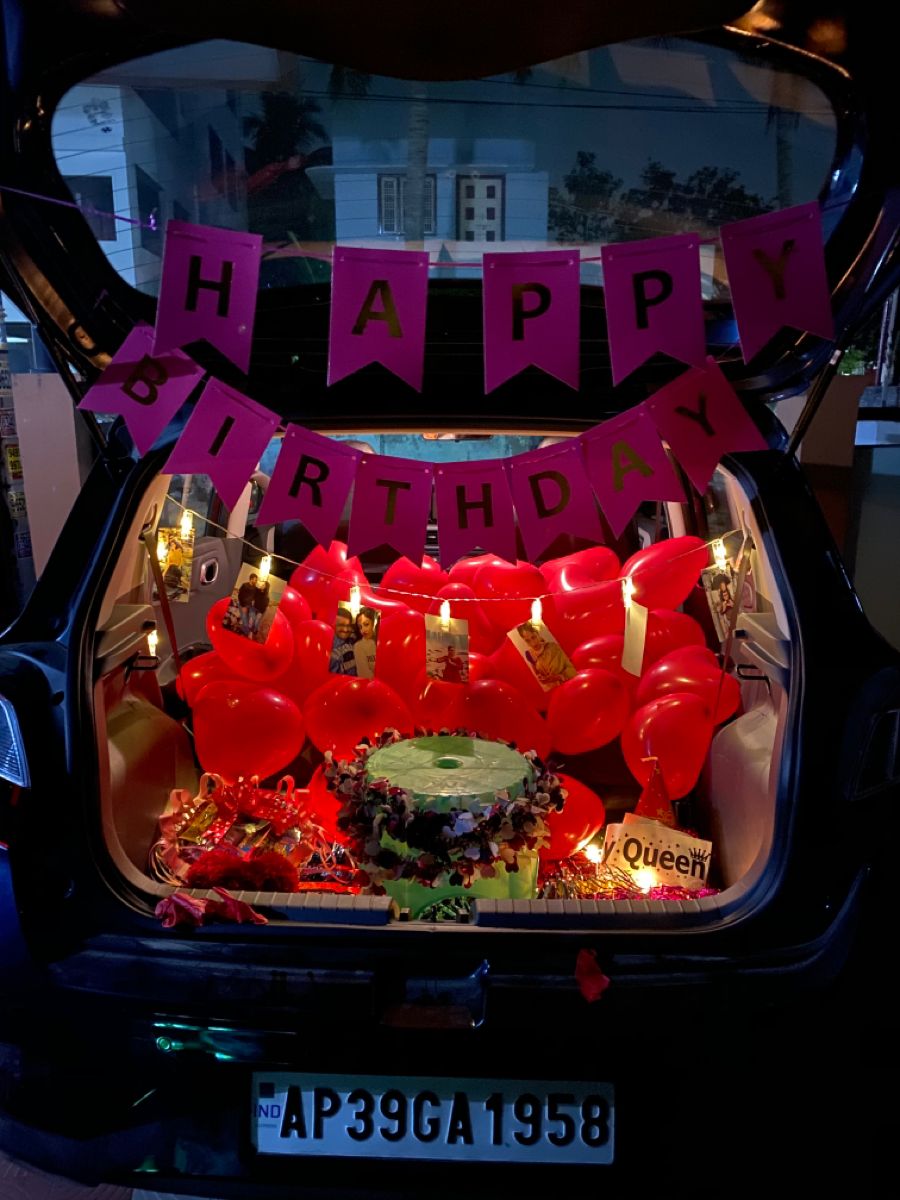 The decoration for your sister should be about the good things and the little details that cover it. If you are looking forward to having a party for your loved one, then this is your bae. 
The Queen's Party is all about having a good Birthday with some other little B-Day Accessories. Include gifts and presents that you feel like showering in the car. 
 Golden and White Balloons are Car Decorations for Birthday
Balloons work as a great help for a var and it is helpful, extremely easy and some of the best of all. I think a packet of balloons is all that you need for some good and exclusive Car Decoration for your Birthday. 
Golden Balloons are already a delight to look at and it becomes an exceptional combination when paired with the right indoor decoration. 
Car Decoration is all about good party decorations, some tasty cakes and a company that you can count on. This is what you need for some exceptional designs and good Car Decorations for Birthdays. 
A meticulous style of assigning some good decoratives in the right place.  This is one of the styles, which only needs some good and valuable patterns, and some beautiful patterns too. 
Proposal Style Car Decoration for Birthday
Although this doesn't look like a Car Decoration for a Birthday it is such a delight. It is a Proposal themed Car Decoration for Birthdays. Unique and the most beautiful of all options. 
If you are planning on telling your partner, about how you feel or if you are asking them to marry you. Then this should be your option for the birthday party decoration.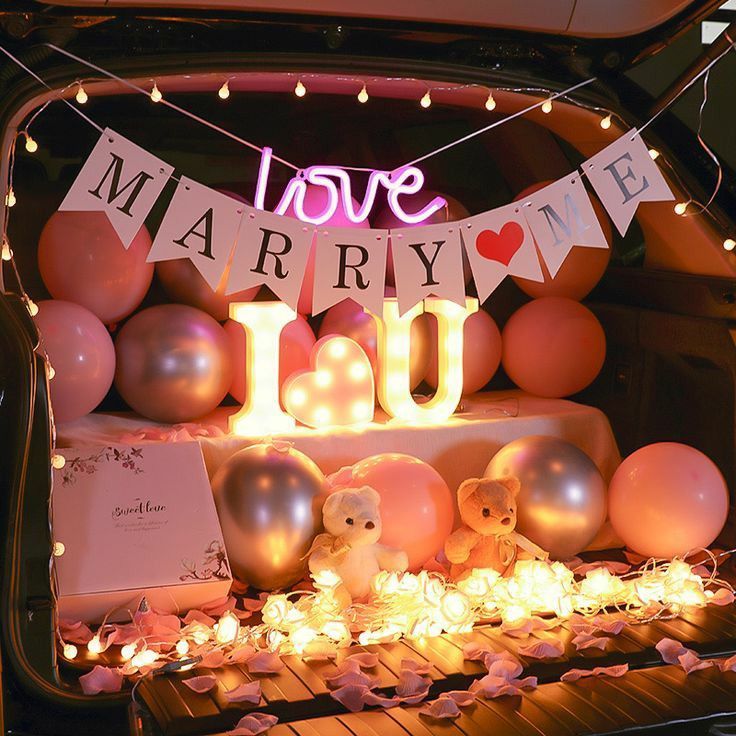 Not only a good decoration for a Birthday but y unique idea for Proposing to your partner. In a way, it is two in one Decoration theme that would never get old. 
The colour is awesome and is the background decoration. It is baffling how it turned out for their Car Decoration. More than a Car Decoration, this is one of the best styles for a Birthday Party. 
Organising a Birthday party isn't as hectic as setting up the stage for another Party. It is about Car Decoration for Birthdays which is slightly trickier than the rest. You have to work on a few things. 
Good interior decoration is not necessary for good old CaDecorationson for Birthdays. You just need some good party supplies, and your game is on. Some colourful papers, and other party props. 
Apart from that car party also needs to have some good and well-assembled food options. Something munchable, yet tasty. What I mean is, you need tasty food scores for the big day. 
Party Snacks, Drinks, Beverages, and fabulous delicacies that would make your Car Decoration for Birthdays even more welcoming and fun. Food always completes the face of a party. 
So these were some of the best Car Decorations for Birthday Parties. At myMandap, we have the most unique options for other Party decorations too. Starting with the most unique Wedding Ceremony. 
To the exclusive Weddin Car Decoration. We have all that you need for a fabulous Wedding Ceremony. Let us know in the comment section if you found this helpful.