Coat Pant Suit is a formal attire worn by men, mostly for decorous occasions and events. Fashion has evolved for both men and women, where Coat Pants are being worn on non-formal occasions too. 
Such as a Wedding Reception, which is hosted right after the traditional ceremony or even during the Nuptial ceremony itself. This is an attire, which is classic and it never losses the glam. 
Once you make a fine dress for the Wedding, it stays for a lifetime. It is always trendy and such a coat pant suit can be customised with any random shirt, or trousers depending upon the occasion. 
Instead of blabbering any further, let's jump onto some of the classic combinations for Suits for Men. That too in the best possible form of a Coat Pant Suit, which is a total delight. 
Top 10 Trendy and Classic Coat Pant Suits for Men:
The rule is to have either a three-piece coat pant suit, a four-piece one, or just a two-piece suit. The combination depends upon the occasion which calls for this special attire. 
Infact, the four-piece is the one which is most common for a Groom to wear. It has a 'Coat' or a 'Blazer' which is worn over a solid coloured Shirt. A Tuxedo and a Trouser which matches well with the Coat pant Suit.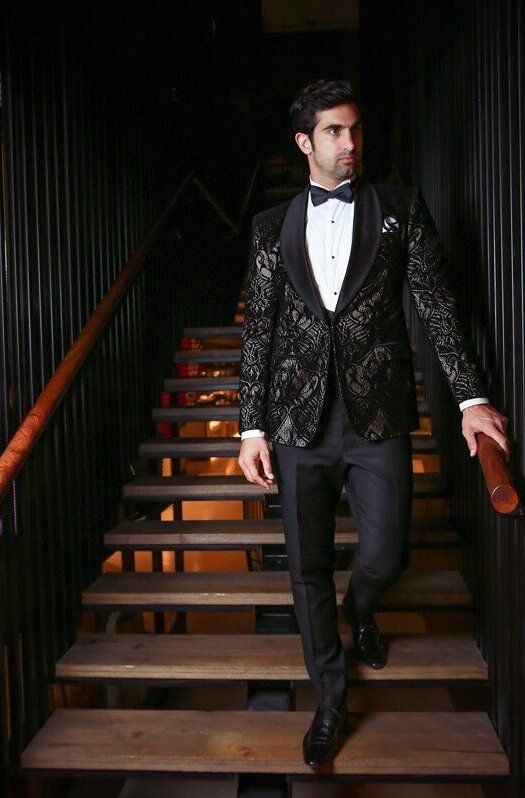 This is a classic attire, which the groom wears on like a pro. It is super hot, elegant and smart with the various details which fill the ends of the suit. This is a ravishing suit which all the exquisite details. 
Honestly, this is a simplistic suit of utter elegance. Such a smart option is worth trying on. It is elegant, stylish and exactly how attire should be for the wedding ceremony. Here we have enlisted some of such amazing Coat Pantsuits for Men. 
Vicky's Solid Green Coat Pant
This is the one and only Vicky Kaushal, who is dressed in an elegant Coat Pant Suit. Which is simply awesome with the Dark Green colour and a silk Silver tie and Chest handkerchief.
That is a beautiful suit which has been decorated in the best possible manner with that decorated Americal blazer Suit. The coat is dark green.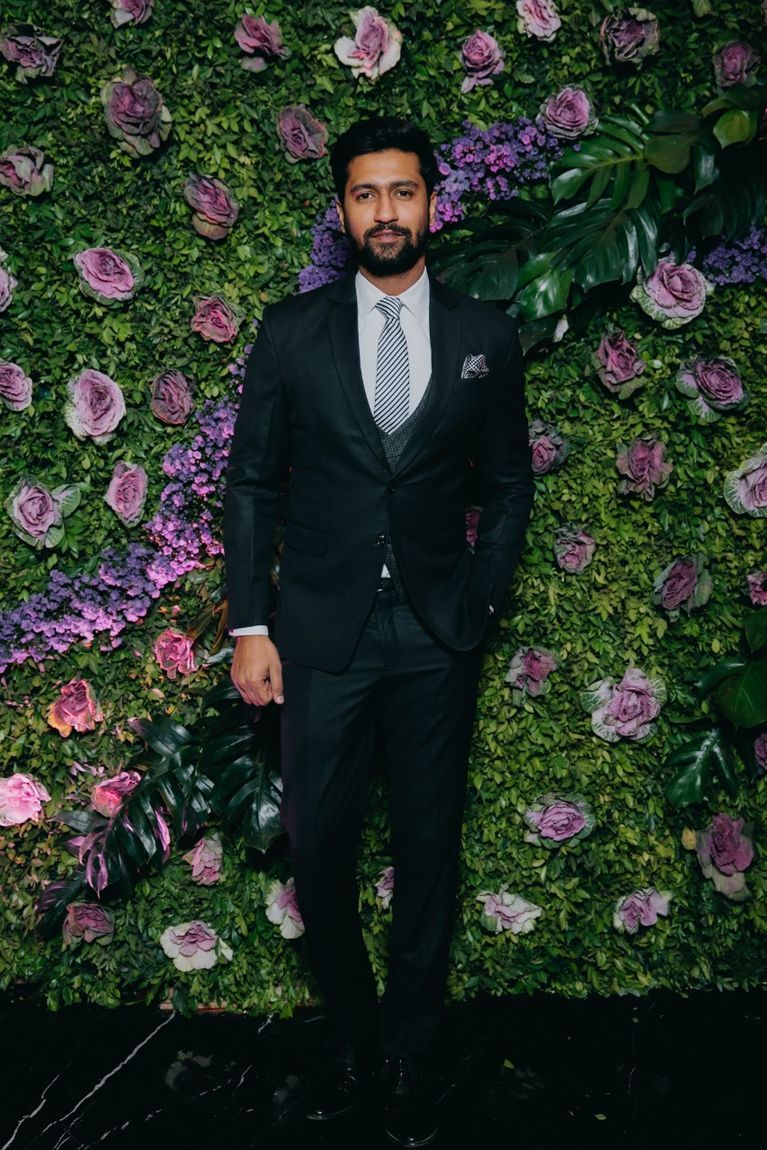 The trouser the of the same two-piece suit which is worth it for the day and age. This is a look created and worn by Vicky Kausal and you can try it on for your wedding ceremony.
If you are looking for a celebrity look then wear it on for your Wedding Ceremony look. This is one of the most elegant Coat Pant Suits which is simply awesome too.
Check also: Wedding Dress for Groom
Italian Collar Maroon Coat Pant
Maroon shades are the coolest designs for nighttime wedding ceremony colour. This is a beautiful colour which is making this an even better style for the Wedding Reception.
The colour is simple, the background shirt is blue in colour and the Maroon shade of the Blazer is worth it. This is one of the best styles for the groom who wants to pair their outfit with their bride.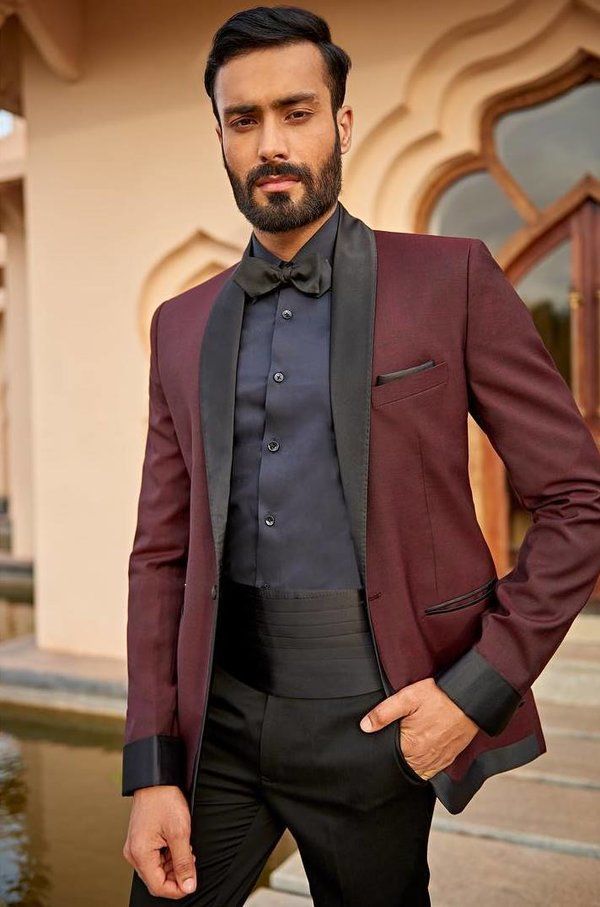 The trouser of this groom is simply black and it has a belt region which is decorated most simplistically. The suit is more like a Silk Linen suit.
This is a beautiful Blazer and trouser suit, which has a darker coloured shirt too. It is an extremely beautiful suit which is within your budget too. It's one of the best styles for the darker colour family.
Classic Grey Tuxedo Coat Pant
This is a fully decorated and assembled Tuxedo suit, which has a four-piece suit set. It has two three tops wears and a pair of simplistic trousers too. This is a well-organised suit for D-Day.
The grey shade is simply awesome and the tie is worth the style. This is one of the best styles which is precisely everything you would be needing for a good Groom's look.
This is a daytime suit which is not meant for the nighttime. It is super cool, organised and has everything that you might have to wear for the wedding ceremony.
The grey colour of the suit is worth the hype, as you can pair it with any coloured shirt. This is minimal and has a design which is worth the try.
Vijay Devarakonda's Ultra Stylish Coat Pant
A Grey Suit is a class and only he can make that even prettier. This is our National Crush of India, the love of South India. This is the hero, we all love from the song Yenti Yenti.
Starred along with Rashmika Mandana in Geeta Govindam and Dear Comrade. This is none other than Vijay Devarakonda the love of India, who has his unique style and elegance.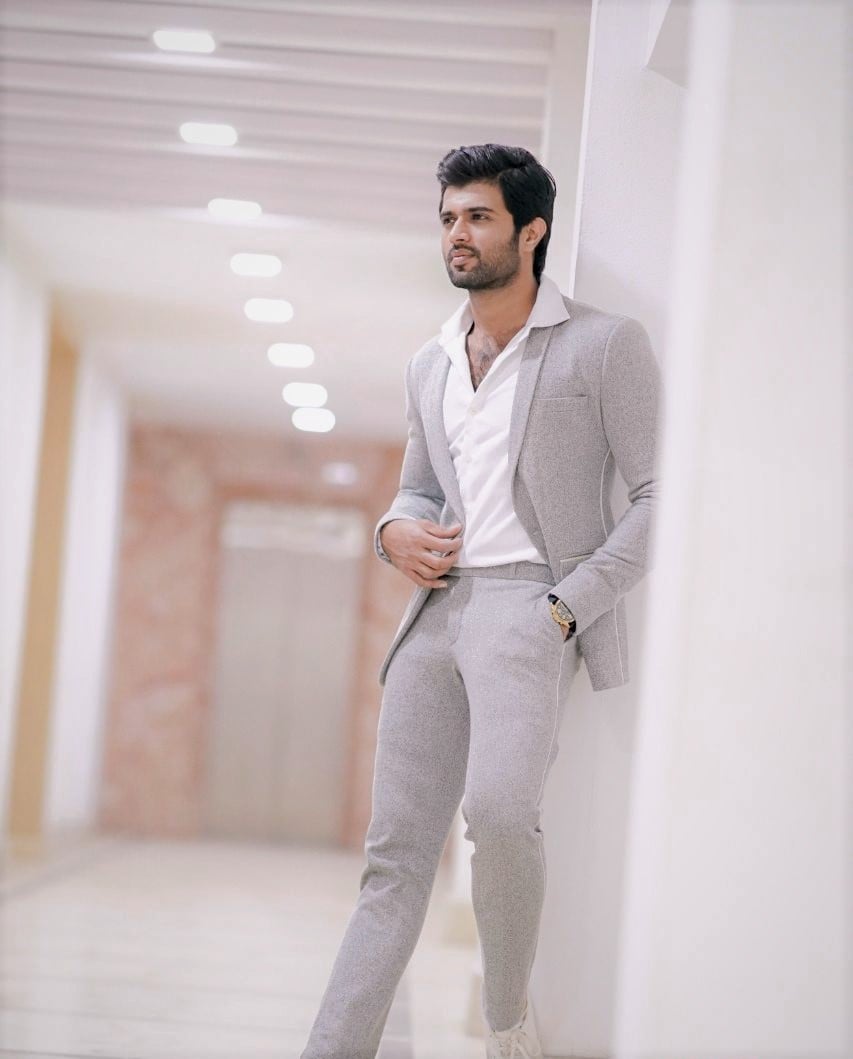 Honestly, I'm a die heart fan of theirs and his style is something I crush on. He is looking extremely handsome in that unique sneaker style which is something to notice.
This is a very prominent style for a good old Coat Pant Suit. This is little everything you would be needing for a handsome look but you can't commit with Vijay Devarakonda.
View more: Formal Dress for Men
Concrete Blue Coat Pant
Blue Coats are the best thing ever. They make the suit look the best in all its way. It is an exceptionally pretty colour and such a shade goes well with almost any shirt colour.
Exactly how this has paired with this simplistic polka Dot printed shirt. The tie combination is super sturdy and so is the design of the shirt which is absolutely a delight for a Formal Dress for Men.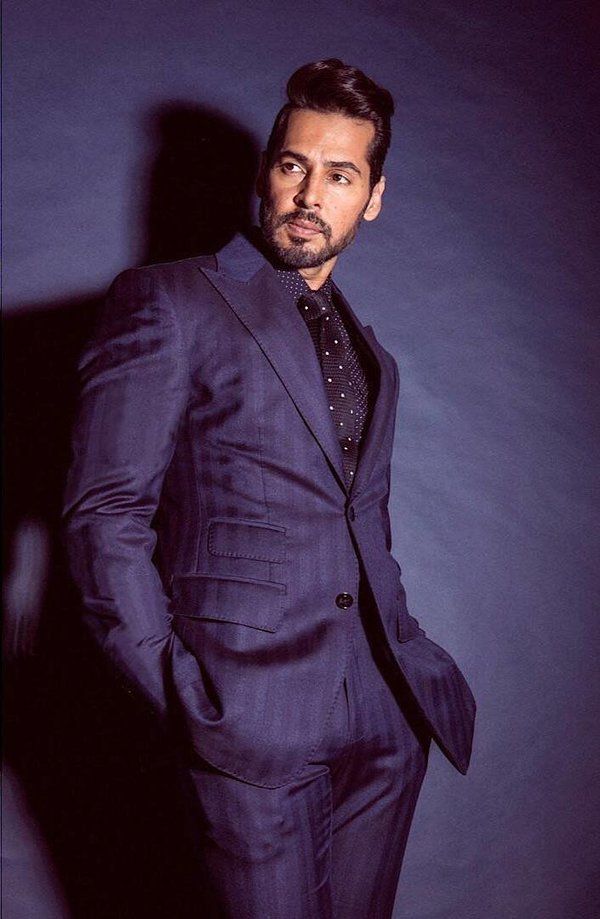 A beautifully organised shirt which is simply awesome with the various designs and unique formats of the shirt. It is ideal for a shirt worn by the groom which has two buttons.
The coral of these Coat pants is super sleek, which is giving a British Suit vibe. This is modern with unique designs and has an exceptional pattern for a Coat Pant Suit.
Christian Wedding Coat Pant
We all have this particular notion about White Coat pant Suits. They give a vibe of a Christian Wedding Ceremony. It is simply how you need the suit to be.
This is a similar White coloured suit, with various details and options that work like a wonder for a Christina Groom. The border Linen is minimal and works with the base design.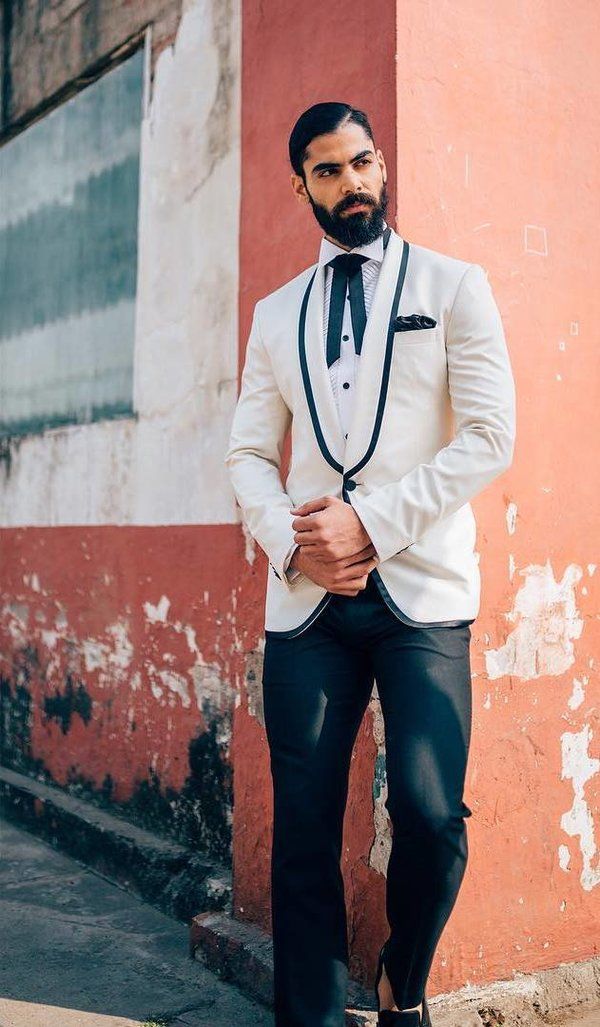 The trouser is of a different colour, and the shirt is textured too. In a way, this is a slightly different Coat pantsuit than most other designs worn by Indian grooms.
This is worth every penny spent on their day, and it is extremely elegant and fashionable too. If you end up choosing something like this is worth it for the daytime Coat Pant Suit.
Chequered Blue and Red Coat Pant
Yes, we have another montage by our beloved Vicky Kaushal. He with his dapper style Coat Suit is looking stunning in this particular style.
The style of this coat is more than enough, which is elegant and has a super slimming effect too. The style of this chequered suit is trendy too.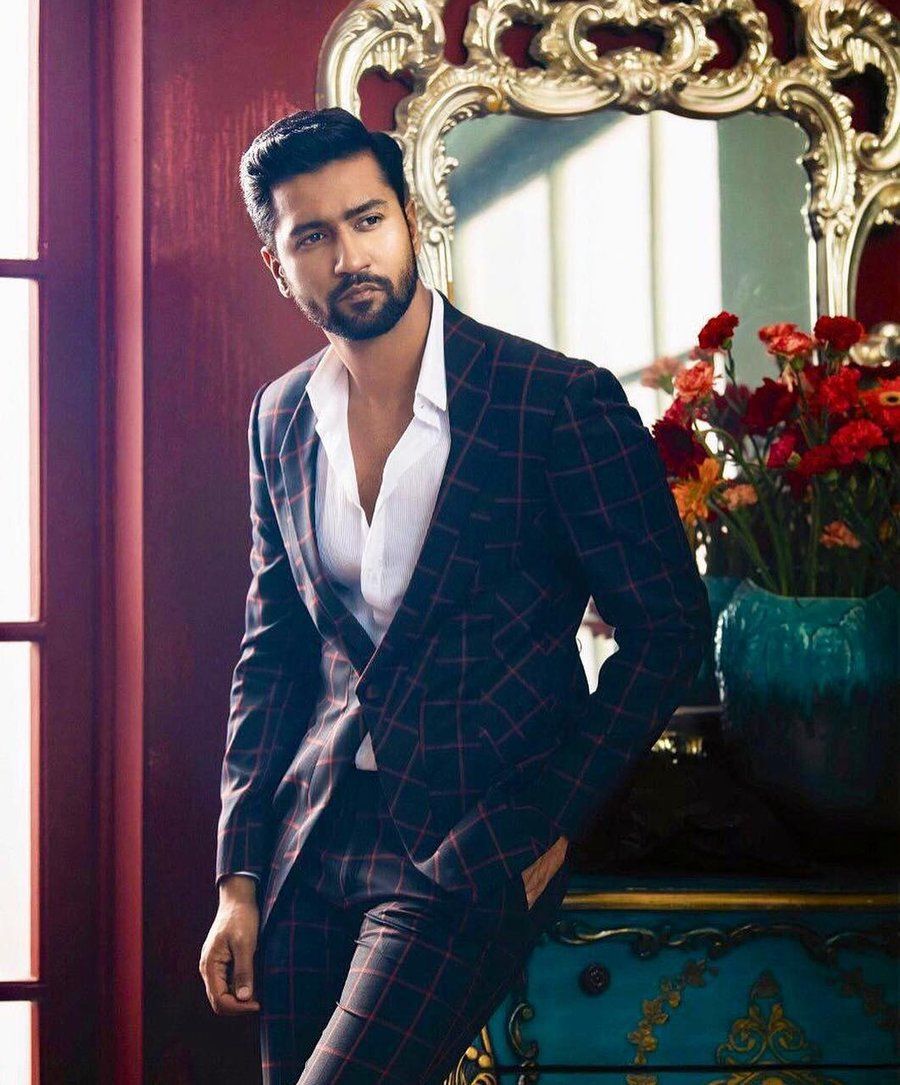 The chequered suit has shades and colours that are pretty awesome on their own. This is simply awesome with the various details and chequered texture of the suit.
This is a worth-it option for someone who is looking for an Offical or formal suit, which might work both ways for them after the wedding ceremony.
Tan Brown American Coat Pant Suit 
The tan colour is elegant with the layer of shades which has been a part of this look. It is extremely elegant with various details which makes it even more sturdy.
This is a suit which is smart and extremely basic too. There are hardly any elaborations which have been added to the base of the look.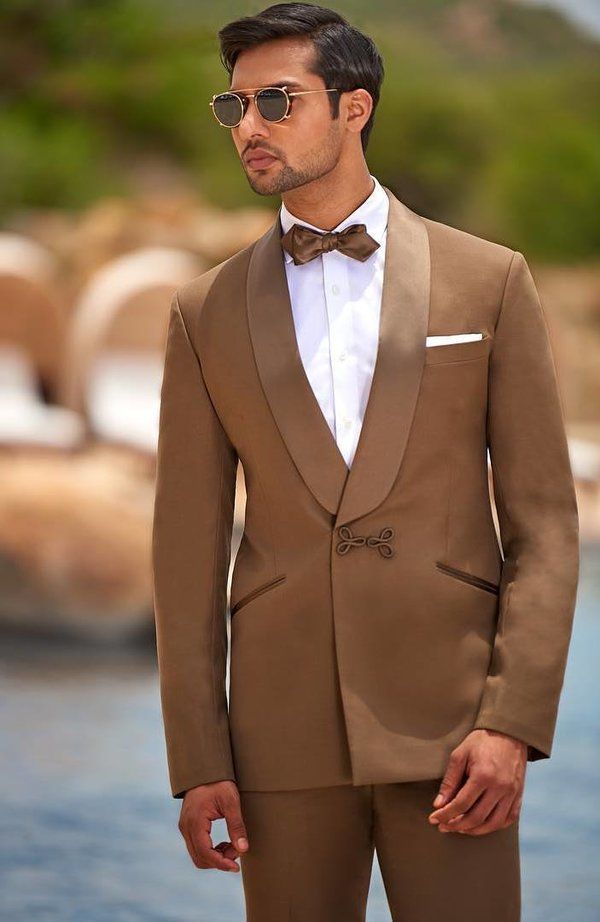 Instead of stylish brooches and cufflinks. This particular coat pant suit has been decorated with the minimalism of the shades. The base beige colour is extremely fashionable.
This is one of the most ideal suits for daytime events. Infact this is an option which is worth it for any Daytime wedding ceremonies. This is more than what you need for a summery morning.
See also: Black Sherwani for Men
British Purple Coat Pant
I know this is a very debated colour and not many might opt for this shade for their wedding ceremony. It is extremely elegant and simply stylish too.
If you are looking for a good design which is stylish and has the best patterns then choose something like this. It is worth it for the wedding reception.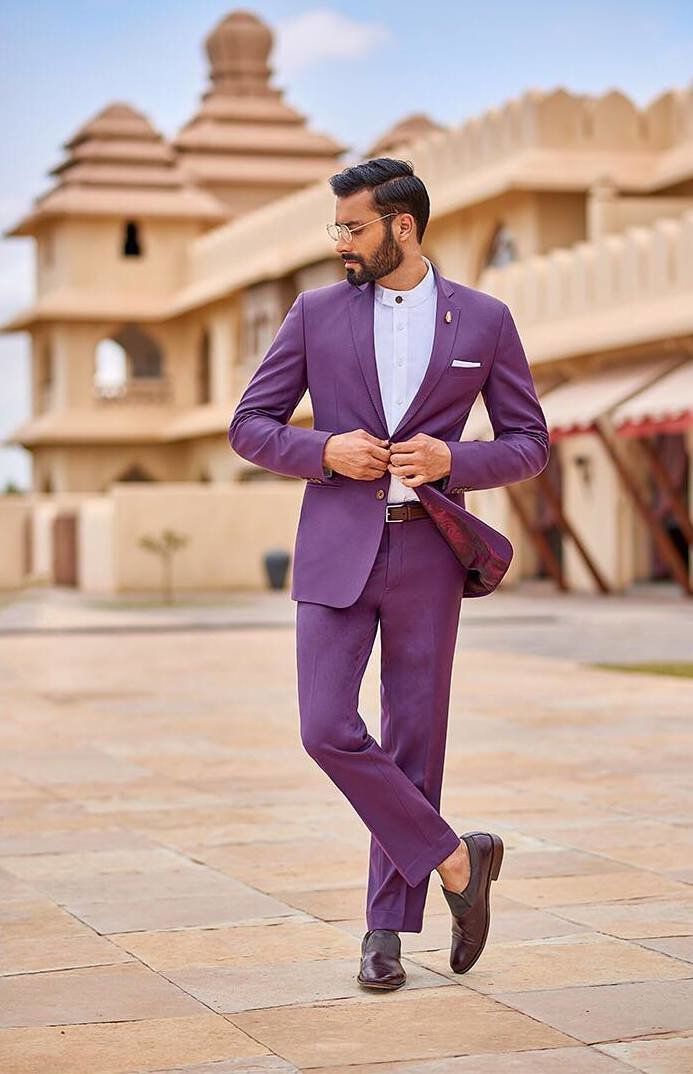 The colour of this suit is decorated with simplistic tiles and decorations too. Infact this is one of the best suits for an Evening Reception Party.
This is one of the most stylish options for the big day. Infact this is a very risky style and it depends on how you end up carrying this suit for the big day.
Black Coat Pant Tuxedo Suit
Black is a favoured colour and it never gets to all. The simplicity of this shade makes clothes even more gorgeous and appropriate for the wedding ceremony. 
The black colour of this suit is simply awesome and it had been elevated with those simplistic collars that are sequenced with the best glittery texture.
This is a simplistic suit worn by the groom, what I found attractive about this suit is the exclusive colour range and it is well organised on its own.
This is a well-organised look with a simplistic style and a beautiful style. The groom is looking super fit with the well-fitted suit and elegant style.
What I found so extravagant about this suit style are the colours which are working in a very different, yet elegant manner. They are options which would work with any particular shirt colour. 
Something which makes these kinds of Coat Pants even more customisable and personalised. In fact, when you are wearing a Coat Suit, you might need to worry about the pairing of the trouser. 
These are Coat Pant Suits, which don't need an extra mind for good and stylish trousers These are matching options for the groom, where he hardly needs to work on with some other fashionable options. 
I found this particular suit extremely gorgeous and it has some of the most beautiful accessories. Things like cufflinks, buttons, brooches and handkerchiefs are some of such delights. 
On wearing such an organised Coat pant Suit, you are bound to fall in love with the various attributes which mark the look. At myMandap we have some of the best wedding fashion choices. 
myMandap enlists some of the coolest fashion options for the bride as well as for the groom. Trendy decoration theme, ideas and a lot more. Plan your dream wedding with myMandap!