Having a personal event planner in Jaipur is kind of a wise move where whenever you need to plan an event, the only thing you have to do is give them a call beforehand. 
In a city filled with culture and traditions, where the royal palaces and forts had played a huge role in our Indian history, it's more of a disrespect to host a dull and boring event under your watch. But you know that already, that is why you have been exhausting yourself while searching for the best Jaipur event planner. 
Well, you will be delighted to hear that we have the list that you have been looking for. Let us enlighten you with the names of the top 15 event management companies in Jaipur that have made a mark in the event planning industry with their stubbornness for perfection. 
List of 15 top Event Planners in Jaipur to plan an Amazing Theme Party
Fiestro Events – Event & Wedding Planner Jaipur, Rajasthan
For what purpose do you want an event planner in Jaipur — is it wedding planning, social events, exhibition conferences, corporate events, celebrity management, or honeymoon tours? Because this event management company can do all of these without you breaking a single sweat.
Be it a destination wedding in Udaipur or a beach wedding in Bali, to have your dream wedding, this professional event planner should be your first option. As compared to the other event companies in Jaipur, this one is known to be the best and most popular for its top-notch planning services. If you are not going to settle for anything less than the best, then this one is it for you!
Cost to hire this Event Planner in Jaipur 
The base price is more or fewer Rs 4 Lakhs, depending on what event you want them to plan for. 
Check more: Event Management Companies in Bangalore
DG Event for an Event Planner in Jaipur
Being someone who craves entertainment at every event they visit, it is unlikely that you will let that lack in your own event. The excitement and the zeal to go crazy while dancing to the beats composed by some DJ professionals is your ultimate goal, then go for this event planner in Jaipur. 
Along with organizing wedding functions with their remarkable wedding decoration ideas, this event consultant is also famous for planning a 'Dance in the Rain' party which their clients are a great fans of. From Karaoke to sound mastering, this event planner has arrangements for everything entertainment-related. So, if that's what your main objective is, then this company is your ideal choice.
Cost to hire this Event Planner in Jaipur 
Prices for event planning packages start at Rs 2.5 Lakhs. 
Archi Events for an Event Planner in Jaipur
Does your event have good food? Then half of your job is done. To avail of the best catering service in town who can concoct a mouth-drooling meal, you have to choose this event planner in Jaipur. From managing a retirement party to executing a political party, this event company is an allrounder in every possible way.
Your wish is their command. So whatever or however way you want your event to be, ask them and it will be done in an instant. Their power of conceptualization and making your theme event a phenomenal celebration is what makes clients choose them. And, if you are as creative as them and truly admire the sense of aesthetics. then you got your match.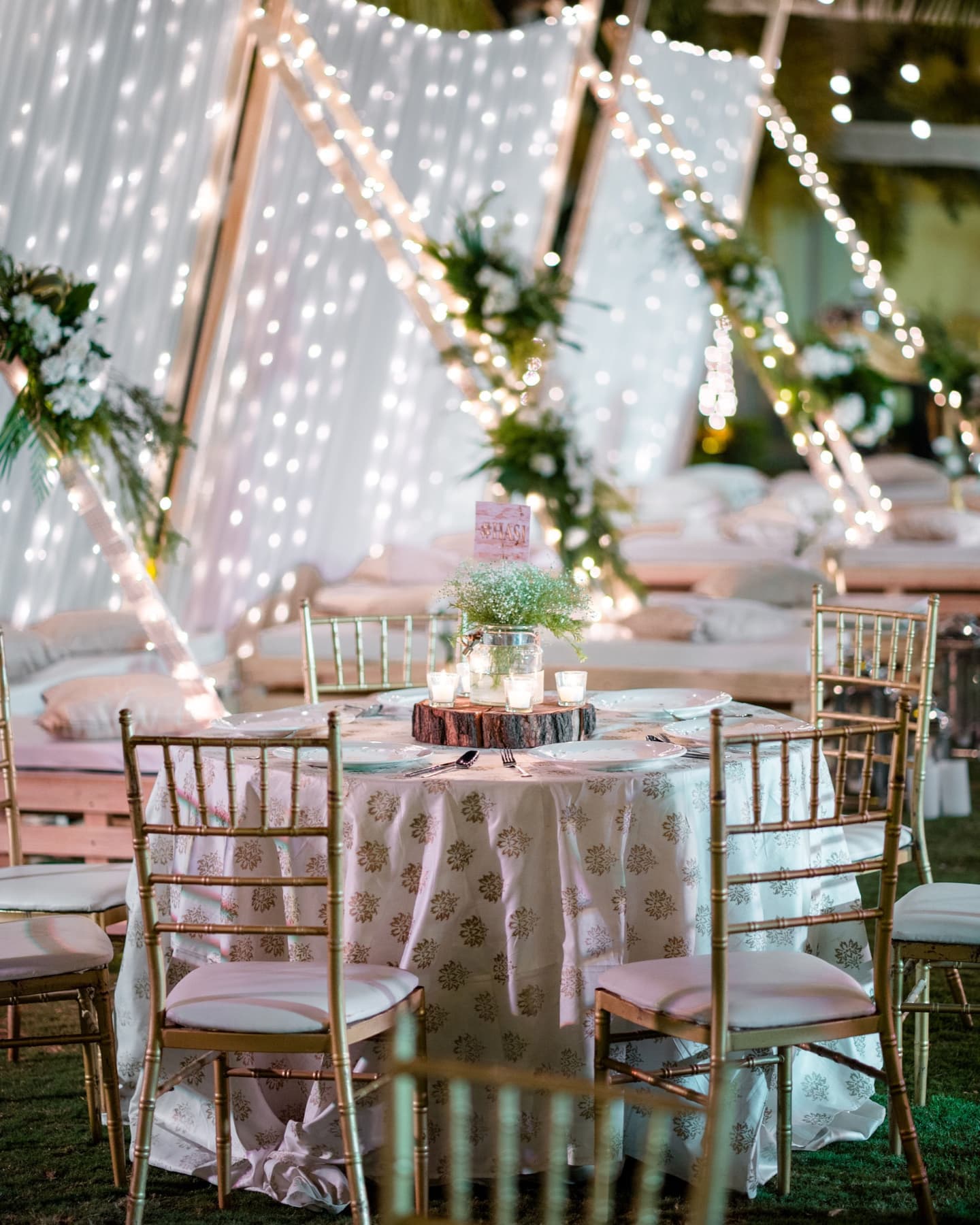 Cost of this Jaipur Event Planner 
The planning fee of this company is only Rs 1 Lakh. 
Read more: Event Management Company In Mumbai
Indian Wedding Planners for an Event Planner in Jaipur
Looking for a wedding event planner in Jaipur to organize a luxury wedding? No need to search anymore, this one is your perfect go-to option. With an attitude to over-deliver than what the couples actually expected, this company is the best in the whole pink city when it comes to the finest wedding planning service. 
Making your wedding day a memorable and cherishable event of your lifetime, where you two loved and enjoyed every little moment together, is this company's motto. Services like wedding venue selection or providing transportation to your guests or making beautiful trousseau, everything they do to see you smile is exemplary.
Even getting the celebrity makeup artist Priya Todarwal to do your bridal makeup is possible, you just have to say it.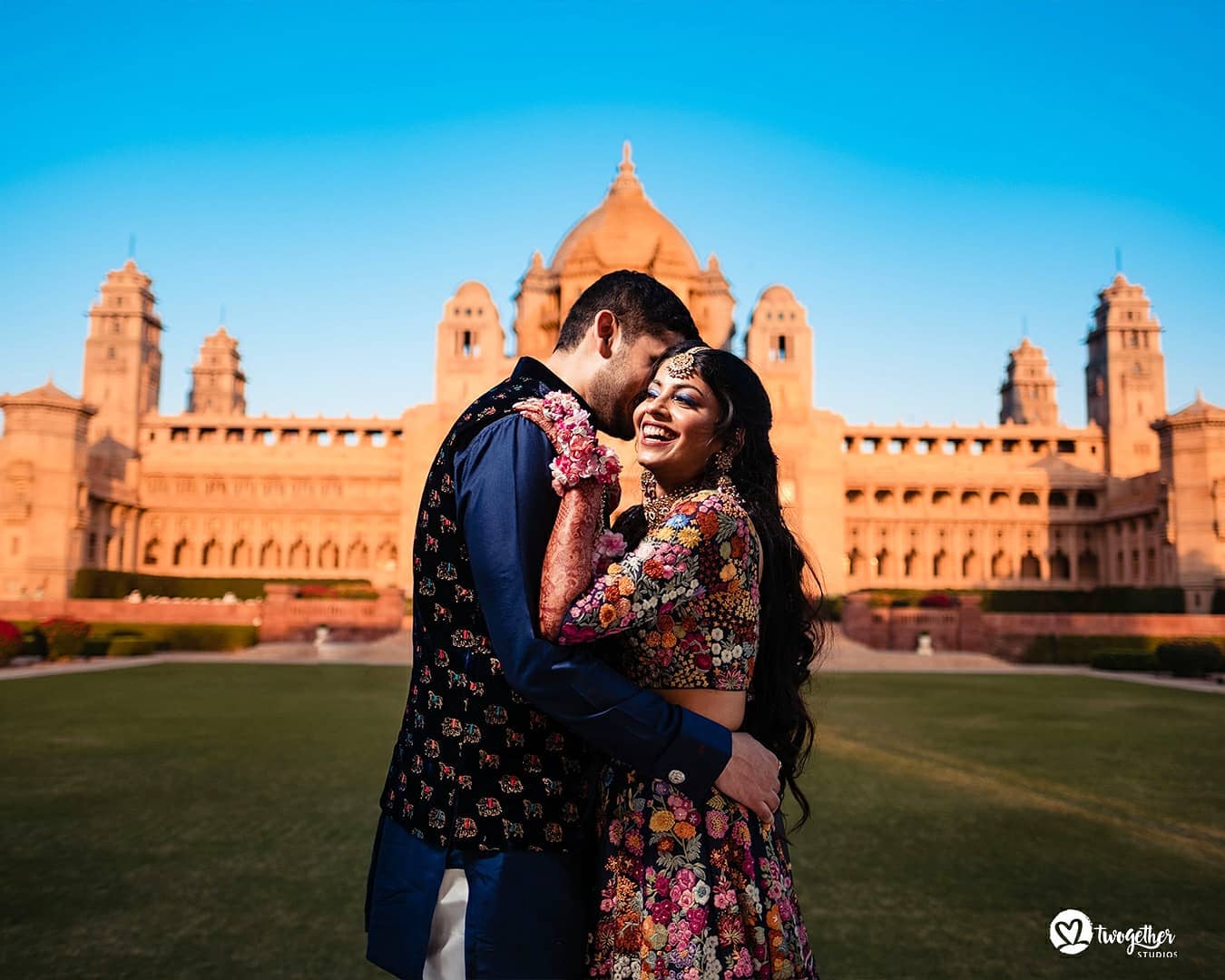 Cost to hire this Event Planner in Jaipur 
The base price is Rs 4 Lakhs. 
Also read: Professional Wedding Planner in Rajasthan
Ravmek Weddings & Events for an Event Planner in Jaipur
This is an event planner in Jaipur who specializes in weddings and family functions. Having a team of efficient designers and creative minds helps in arranging gorgeous wedding decor which makes an event look grand and elegant. Even if you are tying the knot in an exotic resort in Kerala, you will want the culture of the state to play a role on your special day. That's what enhances the overall feel of a destination wedding. 
Therefore, if that's how you want your special day to turn out, then give this event planner a call. I am sure, there will be no regrets, just amazement. I mean how cool will it be to have your wedding decoration have a theme of its own, like showcasing the culture of your wedding destination?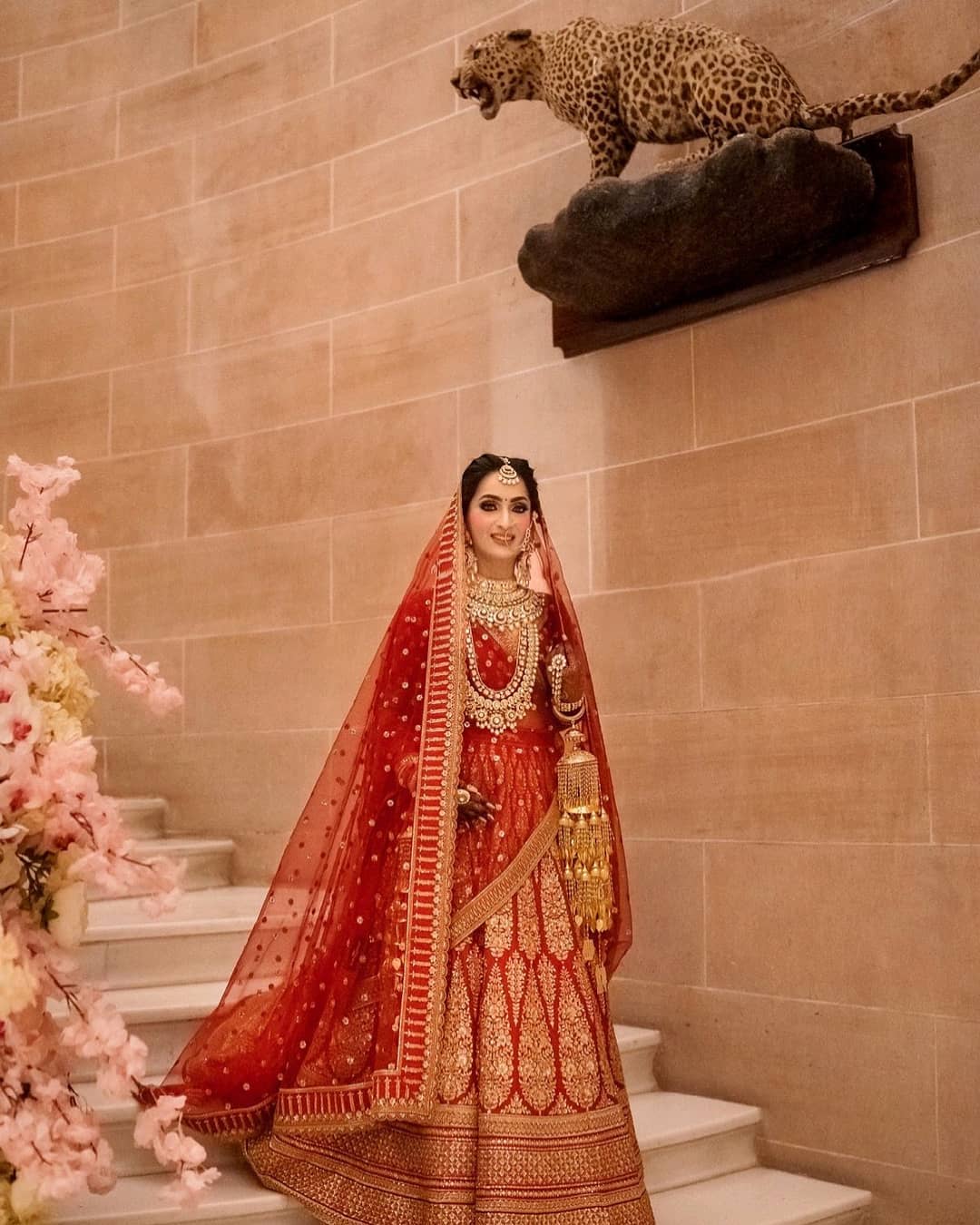 Cost to hire this Event Planner in Jaipur 
The packages begin at a price of Rs 4 Lakhs.  
Read also: Wedding Planner in Noida
Saksham Events for an Event Planner in Jaipur
As soon as you hear that this event management company believes in a motto that says that they provide 'Cheaper', 'Faster' and 'Better' services, wait, am I seeing a spike of interest burning in your eyes? It's quite understandable how we love things that come cheap and if we get excellent and high-class services that do not burn a hole in our pocket, then that's a 'too good to be a true moment. However, it's true. 
For someone who has a tight budget but wishes to host an event, be it a sports event or a fun-filled birthday bash, hiring this event planner in Jaipur will be a smart choice. They are also known for building a strong relationship with their clients which further helps them in figuring out what they want before they even want it. 
Cost of this Jaipur Event Planner
The starting price of their packages is less than Rs 2.5 Lakhs. 
visit: Famous Luxury Wedding Planner in Dubai
Festal Events for an Event Planner in Jaipur
This event planner in Jaipur believes in being different from what the world follows. And that belief they incorporate in every project they work in makes them special and talented. Making your event a grand success with their innovative ideas and a great sense of style is something that you need in your event. 
Whatever be the event, from a pre-wedding ceremony to setting up a mandap with fine decoration and glamour, this proficient event planner knows its way around everything that needs elaborate planning and managing. They also execute every single one of your visions into reality, then what is it that this company can't do? Well, they can't break your trust so it's a safe bet to go for this event planner in Rajasthan.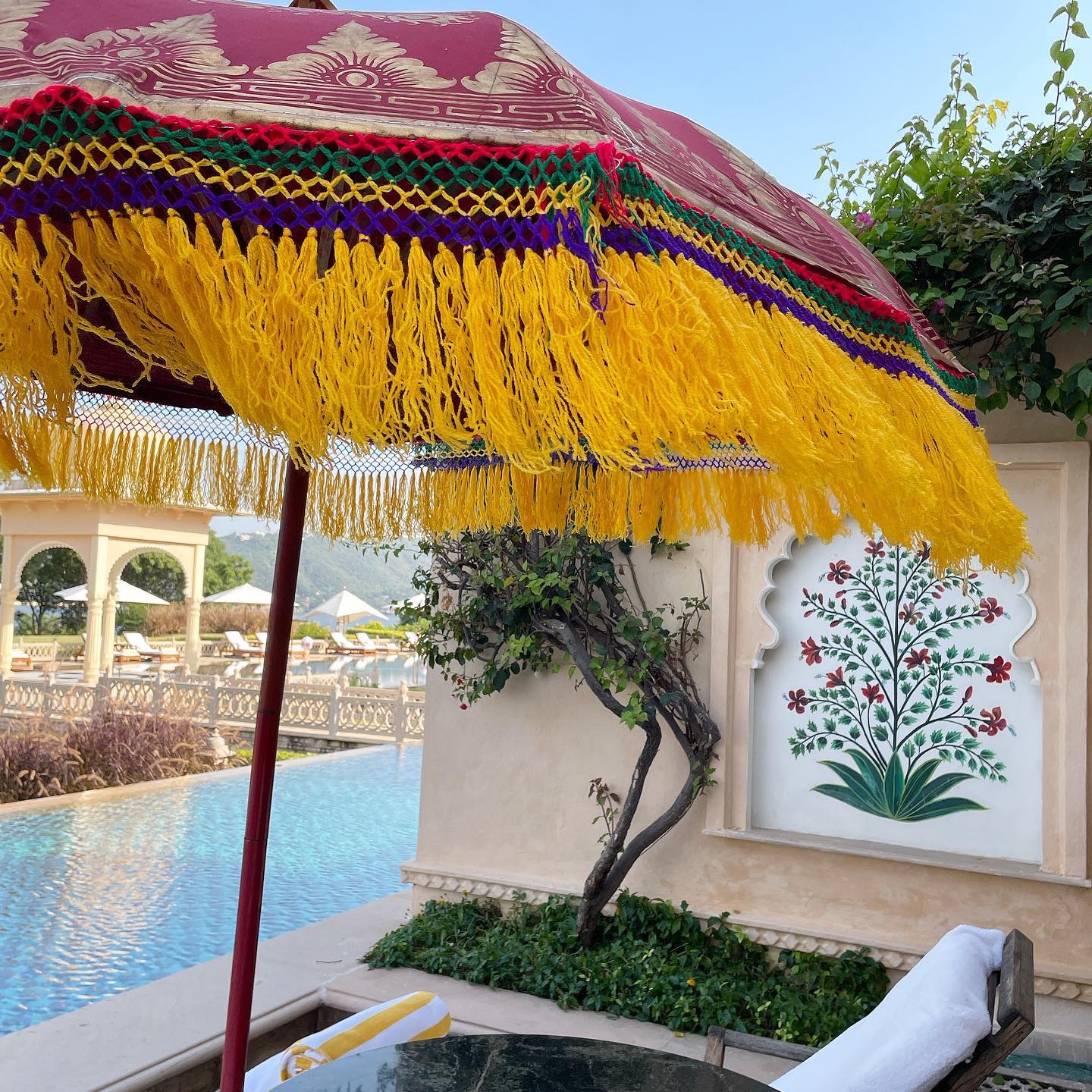 Cost to hire this Event Planner in Jaipur 
The base price is Rs 6 Lakhs. 
Visit more: Wedding Planner in Siliguri 
Event Crafter for an Event Planner in Jaipur
Did I hear someone looking for an event planner in Jaipur who is a one-stop-shop for everything event-related that comes to a human mind? Starting from MICE, Activations, Rural Marketing, Intellectual Properties to weddings or birthdays, this one is a professional event planner in the true sense. If you want to host a royal wedding for which Jaipur is famous, you should definitely choose this event organizer.
They strive at planning an event that is not only flawless but spectacular as a whole. Their team of highly capable caterers and designers are the best in the city and that's proven with their impeccable past projects. So, if you are a fan of the word 'experiential', then there are no event planners better than them in this pink city.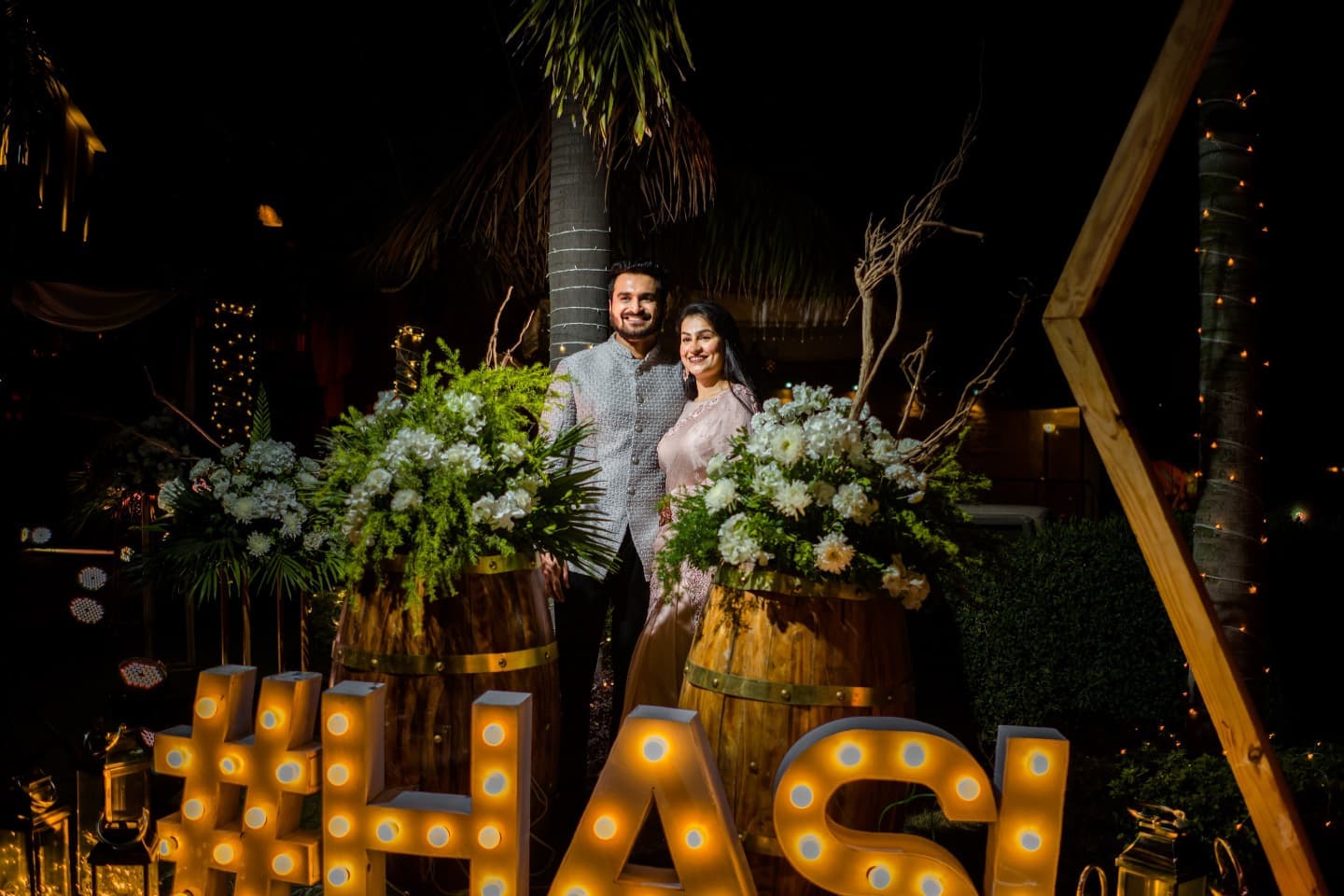 Cost
To go for this event planning company, the minimum budget will be Rs 5 Lakhs. 
Aamantran Events & Wedding Planner, Event Planner in Jaipur
Finding the best wedding event planner in Jaipur can be a bit difficult but that's why we are here to save your life from all kinds of event-related troubles. Now, this event managing firm right here is known for its impressive hospitality and execution skills. If your guests don't feel welcomed, then there must be something wrong on your part.
To make sure that doesn't happen, you need a professional wedding planner and this one suits the category. Let them plan your Sangeet with an exotic wedding theme or make them style the bride-groom, their knowledge of fashion is out of the world amazing. So, don't wait any longer and go for this event planner!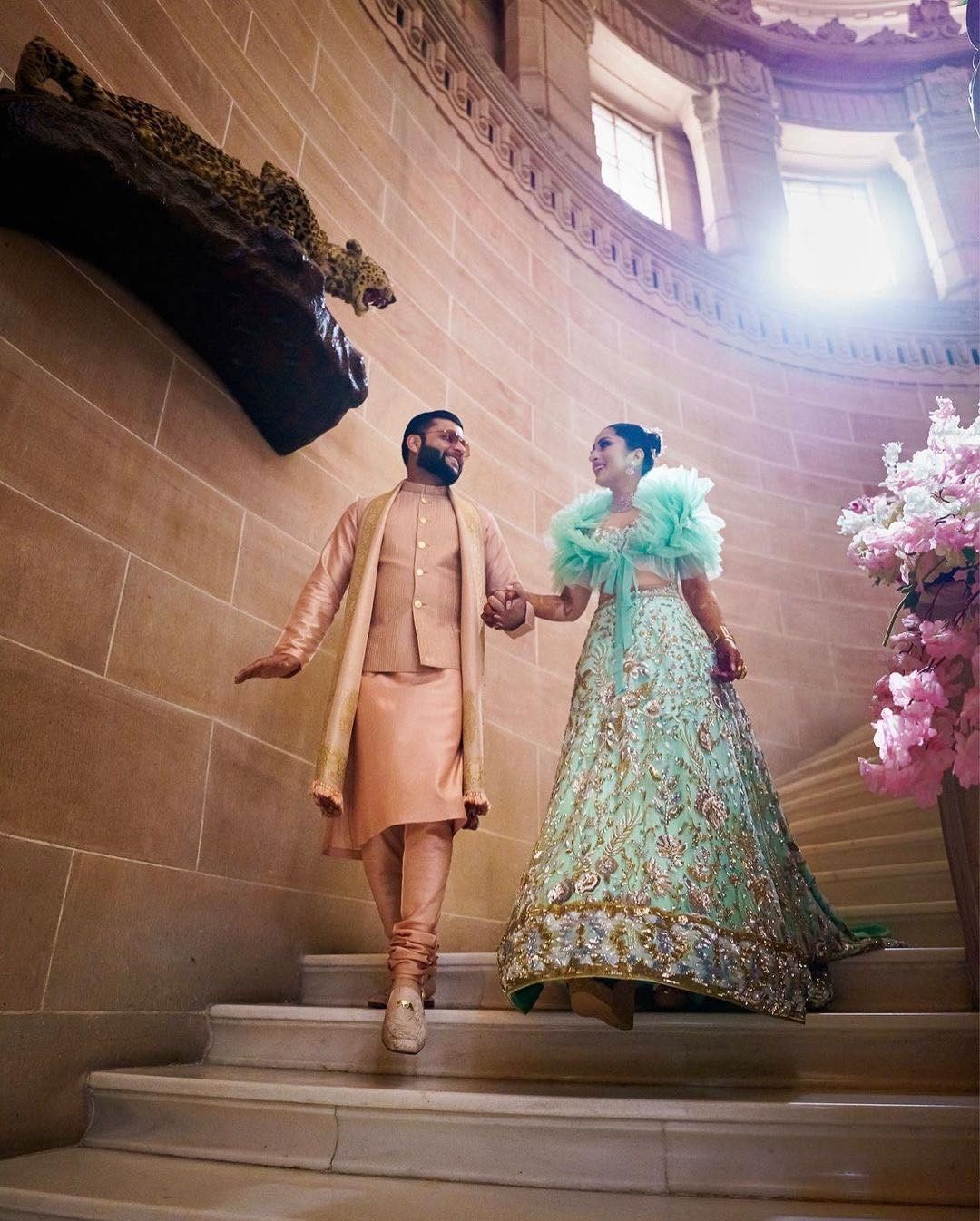 Cost 
Starting packages begin at a price of Rs 2.5 Lakhs. 
Also visit: Wedding Planner in Patna
Concepts N Events for an Event Planner in Jaipur
This is the leading event management company in Jaipur that has ranked top in the industry due to the incredible projects that they have worked on. When we were talking about finding you the best event planner in Jaipur, we were talking about this one. From outstanding roadshows, brand promotion activities to trade fairs and conferences, there is hardly anything that this firm can't do.
With the finest craftsmanship and top designers in India, they have made a team that can compete with many other big firms in the state. As the name suggests, they conceptualize and create great theme parties that become the talk of the town easily. 
Cost 
The base price is Rs 4 Lakhs depending on what event you want them to organize. 
Read: Wedding Planner In Mumbai
One World United – Event & Wedding Planners, Event Planner in Jaipur
Known to be the best destination wedding planner, this event planner in Jaipur will assist you in flawlessly planning the wedding of your dreams. It's difficult to get off that roller coaster once you're on it! It is the same sensation you'll get when you begin arranging for your special day and realize there's a lot of ground to cover in order to enjoy your wedding to the utmost.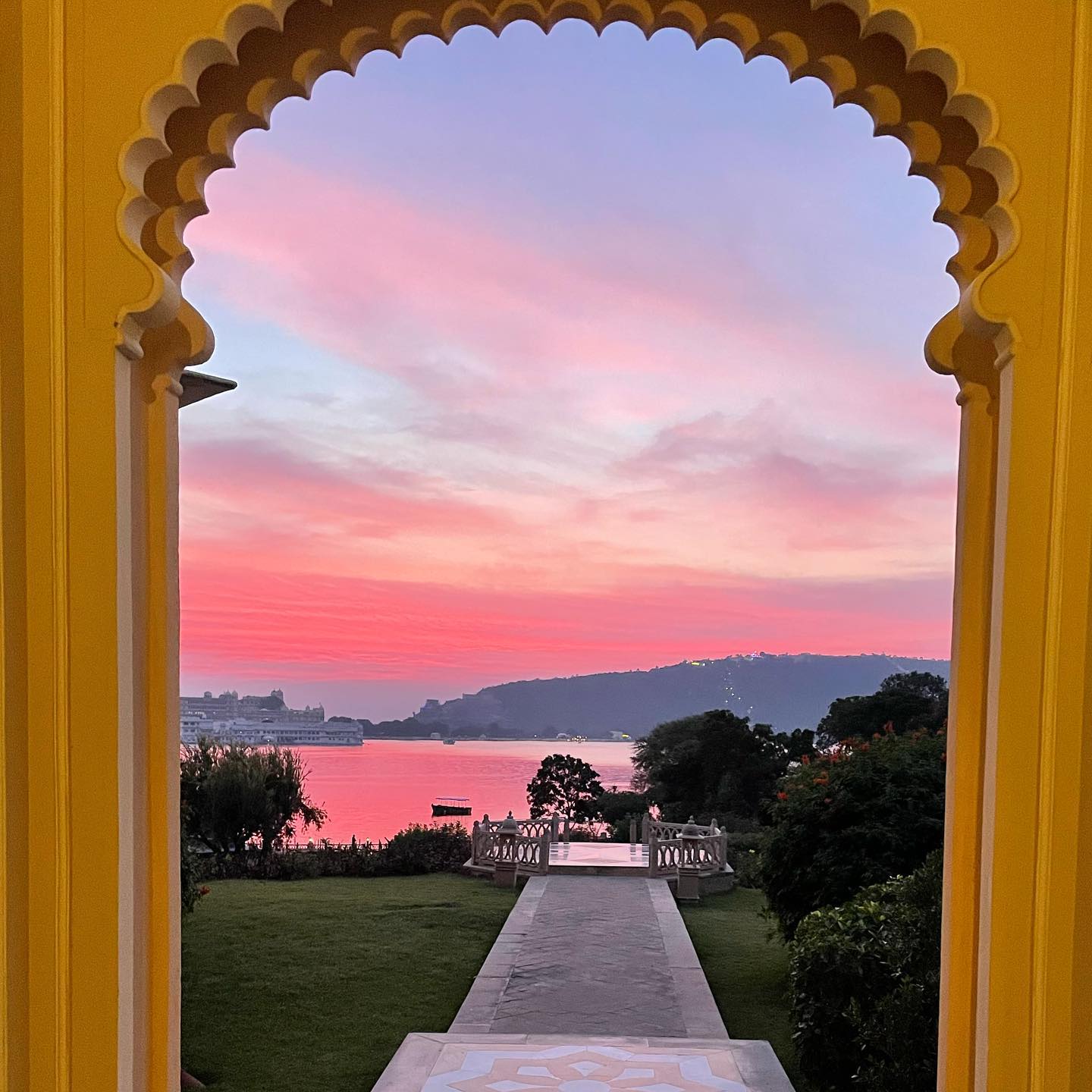 If you're looking for a group of wedding planning companies in the city to assist you to organize your wedding, your quest can come to an end right here. To provide their expertise, they are willing to drive to any site inside the city as well as beyond it.
Cost
Check more: Wedding Planner In Bangalore
Impressive – The Events Hub for an Event Planner in Jaipur
Next on the list is this prominent wedding event planner in Jaipur who can also organize corporate events as passionately as they do nuptials. They have worked with numerous high-profile politicians and celebrities like the President of India, The Prime Minister, Shahrukh Khan, and many more. 
You can guess how much of a professional this event planner is, right? Be it a festival or a wedding celebration, they go to great lengths to make an event a splendid success. Providing elegance and class to an occasion is what they aspire for and delivering more than you expect is their aim. So, if you are searching for an event management company just like this, then you got your match!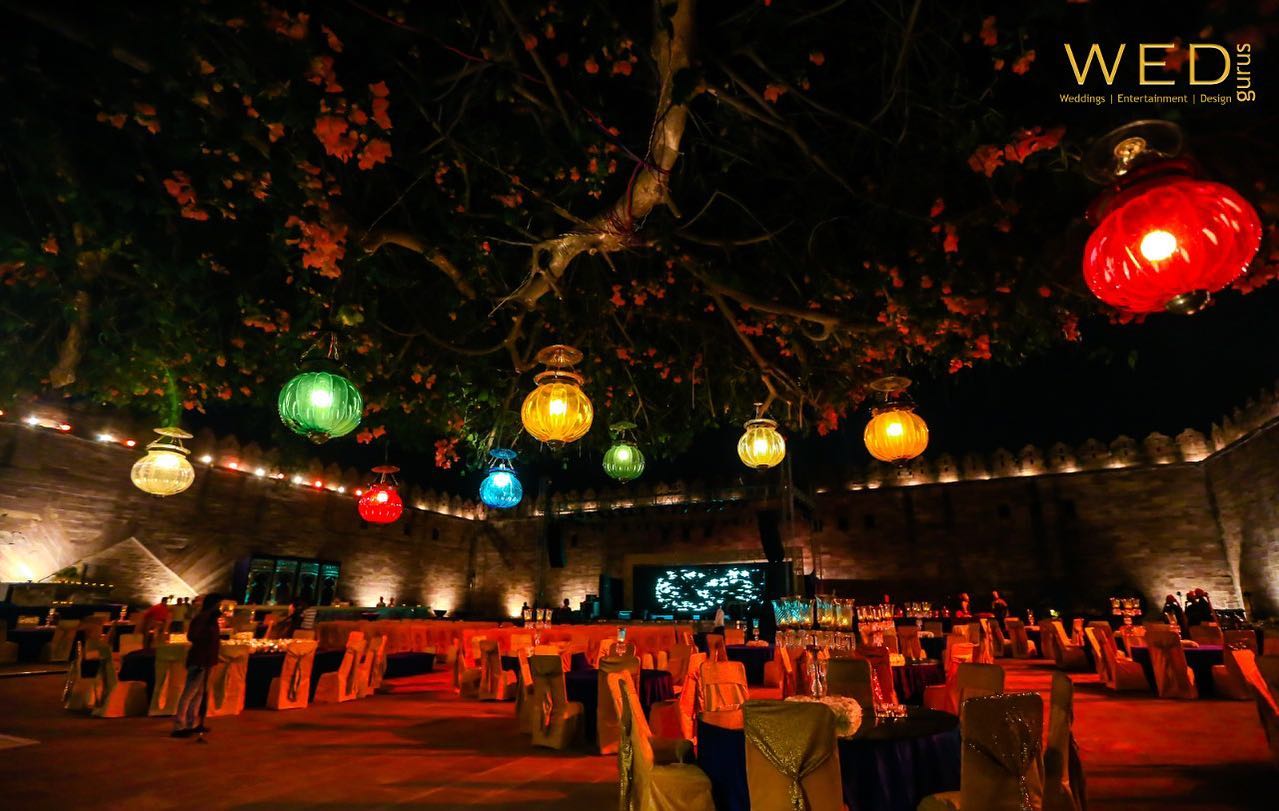 Cost 
Packages start at Rs 10 Lakhs. 
3 Elements Events for an Event Planner in Jaipur
This well-renowned event planner in Jaipur is popular for being a one-stop-shop for all of your event planning requirements. They have a team of high-skilled experts, like a fine wedding decorator or a mind-blowing caterer, managing all sorts of events. The foundation of any task, as believed by this company, is organization.
They orchestrate every event with the utmost attention and devotion to assure happiness. They thrive to provide their clientele with the sense of security that comes with working with a reliable, safe, and professional event consultant.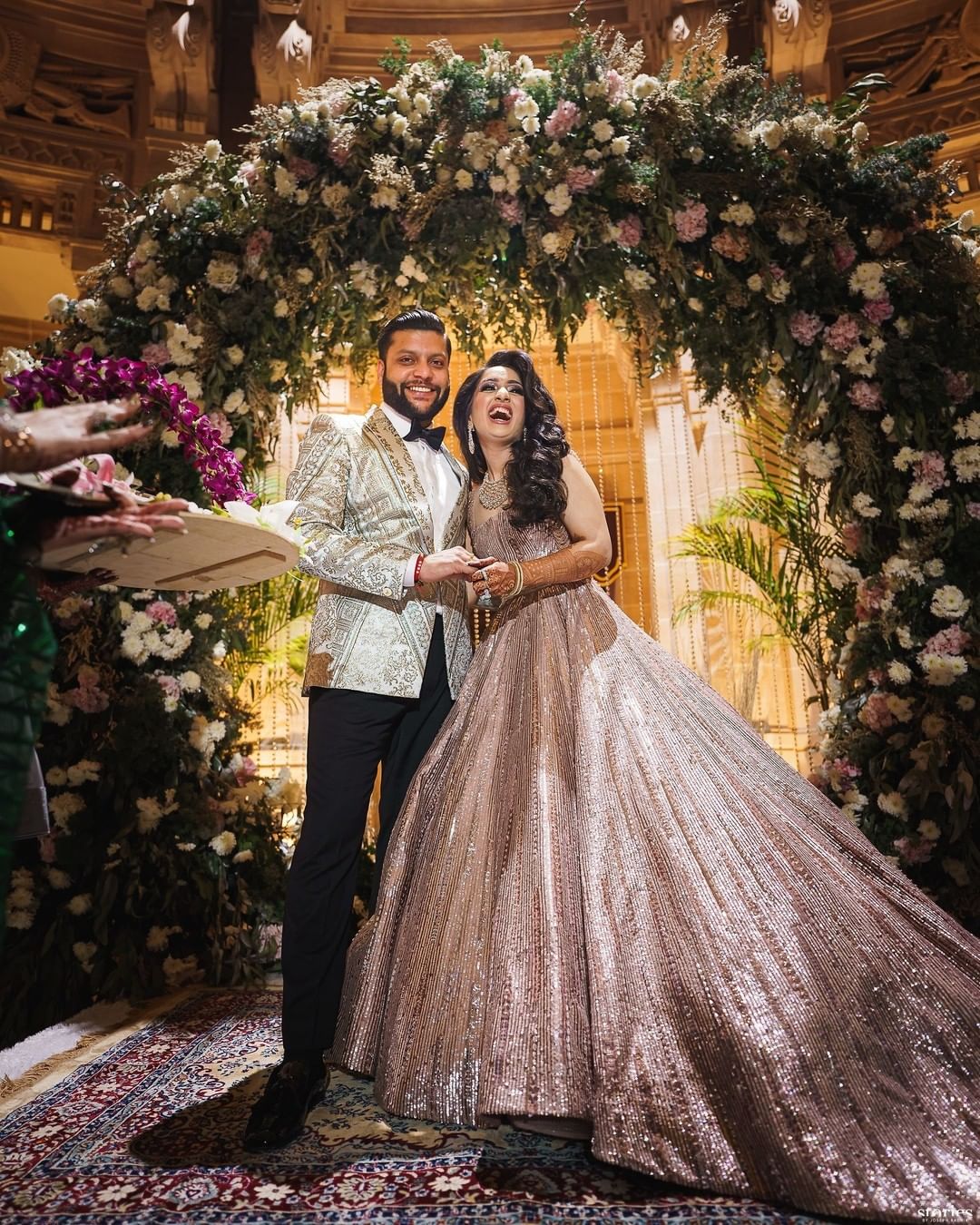 Cost of this Jaipur Event Planner
The base price is Rs 2.5 Lakhs.
see more: Popular Wedding Planner In Delhi 
The Dream Creation for an Event Planner in Jaipur
This one is more like a birthday event planner in Jaipur or someone who knows a lot about designing a marriage mandap to make it look gorgeous and perfect for a royal wedding. Having the best wedding photographer in town on their contact list, this company will help you out right from venue selection to your Vidai while getting you a vintage car for the ritual. 
With their original and unique brains, this crew will make any event a resounding hit, whether it's a major celebration or a small group party, and will provide you with an elegant celebration of practical events for your large weddings
Cost to hire this Event Planner in Jaipur 
Starting price of the packages provided by this company is less than Rs 2.5 Lakhs. 
visit also: Wedding Planner in Kolkata
Purple Grapes Events for an Event Planner in Jaipur
Let's not forget about this award-winning event planner in Jaipur. One of the most prestigious wedding planning firms, this event planner has received EEMA's "Best Sangeet Ceremony – GIWA Awards," WOW's "Best Floral Designer," and EEMA's "Best-Set Designer Award – SPOTLIGHT Awards."
They have a group of highly skilled professionals who strive to give your ideal events a "WOW" effect. Purple Grapes specializes in destination royal Indian weddings, with experience in forts, palaces, heritage sites, and resorts. Moreover, if you wish your wedding invitation card to be as extraordinary as your wedding theme, you must consider hiring them.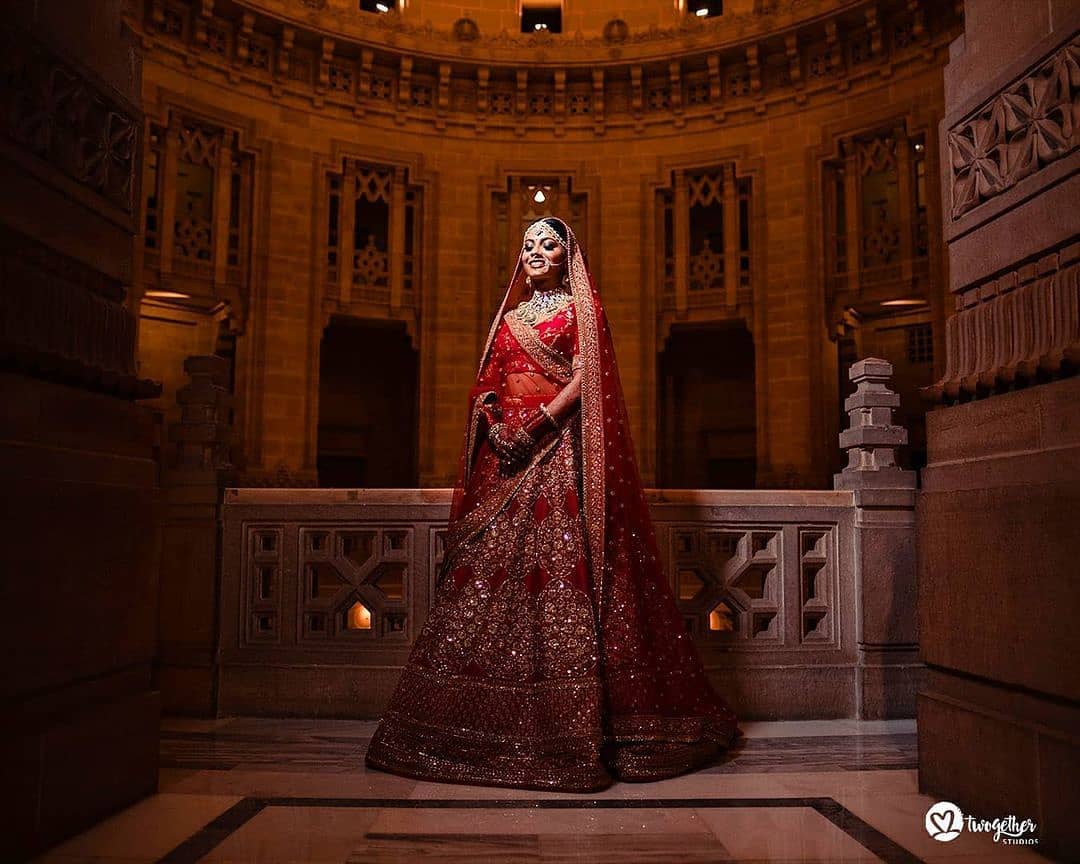 Cost 
Packages begin at a rate of Rs 6 Lakhs. 
So, this are the list of the top 15 event planners in Jaipur who can make any event a grand and marvelous success. If you got your match then do not hesitate to give them a call. To know more about event planning and wedding-related stuff; do not forget to visit myMandap!