By hiring a wedding planner in Dubai you can avoid the stress and the mind-numbing worries that come along while planning your own wedding. So, why should you not jump at this mere opportunity?
Planning and executing luxury weddings is not every wedding planner's forte, especially in cities of the United Arab Emirates. Even if you are looking for an Indian wedding planner in Dubai, the search is a never-ending dilemma. 
Ergo, just like a well-wisher, we have assembled a list of the 12 top wedding planners in Dubai that excel in putting up a grand wedding like no one else. 
12 Excellent Wedding Planner in Dubai who are known to be the best in planning a Luxury Wedding
Carousel Events for a Wedding Planner in Dubai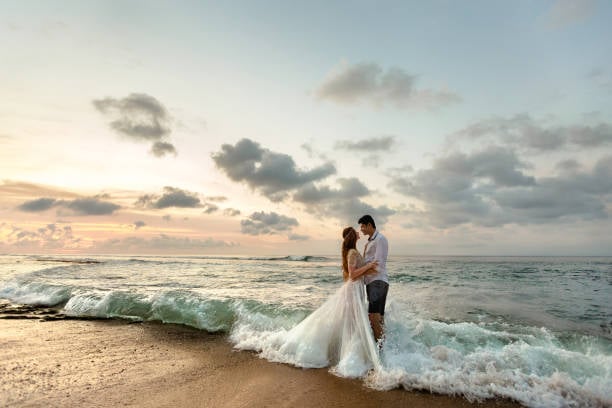 Location:
Office 510, Building 4, Dubai Studio City
This wedding planner in Dubai, UAE, has vast knowledge on the most trending glittery designs and floral arrangements that make a wedding look insanely lavish. 
For its top-notch wedding services and years of experience in wedding planning, this wedding planner Dubai has made its name in the top 5 list quite impressively. Undoubtedly, this is the best wedding planner in Dubai, if you wish to host a dream wedding entwined with richness and grandeur. 
Key Services of this Wedding Planner in Dubai 
The most adorable thing that this wedding planner Dubai does is earn their clients' trust on the very first day by listening to their stories wholeheartedly. Absorbing every little detail and incrementing those to your intimate wedding, nothing can be more beautiful than that, right?
This wedding planner in Dubai loves to flaunt their creative skills, be it through crystal birds fluttering in the ceilings or floral swings carrying your wedding cake. 
Amazing your loved ones with their talent in decoration stuff and looking after them till the last guest steps out of the venue premises is their primary concern. 
Read More:  Wedding Planner in Mumbai
JAM Wedding Planner for a Wedding Planner in Dubai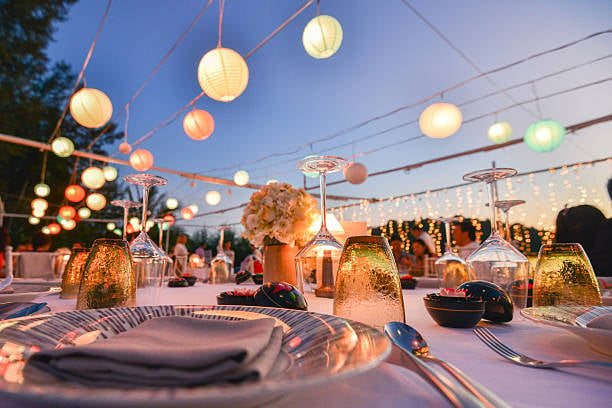 Location:
Office 1306, 13th Floor, Al Shafar Tower 1, Barsha Heights – Dubai, UAE
Getting hold of the best wedding planner Dubai was next to impossible until today when fate itself brought you on this page. This wedding planner not only provides top-notch wedding planning service in Abu Dhabi but also to each and every emirate in UAE. 
From high-class corporate events to quirky birthday celebrations, this one is your go-to option if you are looking for professional wedding planners in Dubai. Tasks such as booking a venue in Burj-Al-Arab, a lavish hotel in Dubai, is more like a child's play for them. 
Key Services of this Wedding Planner in Dubai 
This wedding planner Dubai understands you more than you do yourself. Weaving your every vision into reality and making your big day a flawless and jovial event is their prime goal. 
Working under German Management, this company has also remarkably organized eye-popping destination weddings which made many couples swoon in delight. 
Since the owner of this wedding planning company is an artist herself, the team has some spectacular stage design ideas that will make your jaws drop in utmost wonder. Give them a call and have a look, you two will be amazed. 
Check: Wedding Planner in Siliguri 
Vivaah Weddings for a Wedding Planner in Dubai
Location:
DAMAC, Smart Heights – Next to Carrefour
Those of you who are looking for 'Indian wedding planner Dubai', you have finally got one! This Dubai wedding planner is making its name all across the globe with its over-the-top destination wedding projects. 
Making every moment count so that you and your beloved can enjoy pre-marital bliss and build memories together to cherish forever in your hearts is what this event planner aims for. 
Key Services of this Wedding Planner
From an exotic wedding in Paris or in India to an underwater wedding in Oman or the Philippines, this wedding planner Dubai has made a mark with its team of professionals.
Making clients happy by making their big day a grand splendor is what this company aspires for. Even putting up wed-sites has been on trend for those wedding guests who can't join you but are eager to know what all is happening and to tag along to your happiness.
These wed-sites contain all sorts of information about your wedding venue, the weather around your wedding destination, at what time a particular guest is boarding a flight or when they land, and so on. Sounds fun, right?  
Read More: Fort Destination Wedding In India
BAQAA Glamour Weddings & Events for a Wedding Planner in Dubai
Location:
Street 6A, Warehouse 5, Al Quoz Industrial Area 3
A one stop shop for all nuptials, this one comes next in our list to find the best wedding planner in Dubai. This event planner in UAE has built a team of florists and artisans who are the best in the whole city. 
The founder being a designer herself, she is phenomenal at curating delectable products and gorgeous tablescapes for any corporate event or more precisely, wedding planning. 
Having more than 30 years of experience in this industry, this wedding planner Dubai is an award-winning firm which proves how dedicated and passionate they are towards their jobs. 
Also see: Low-budget Wedding Planner in Patna
Key Services of this Wedding Planner in Dubai 
Conceptual stage design ideas, extraordinary wedding invites or gift cards, and booking the perfect venue for your luxury wedding are some of the first-class services that this wedding planner Dubai excels at providing. 
Their motto is to never compromise, always over-deliver, and be passionate. This luxury wedding planner calls themselves a wedding doctor whom the clients can call anytime any day. 
myMandap for a Wedding Planner in Dubai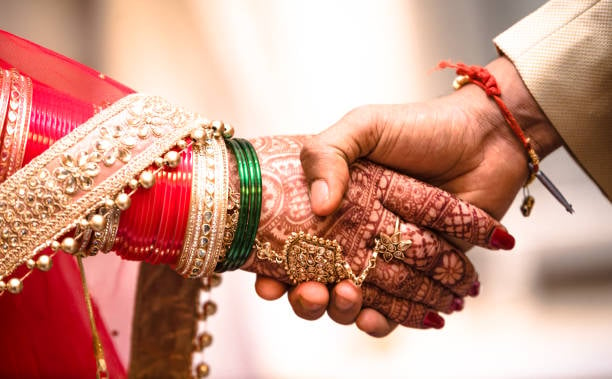 Location

: originally based in

India
Fulfilling a blend of both western and Arabic culture in a wedding is this wedding planner Dubai's specialty. This company thrives in organizing a fairytale wedding in the 'City of Gold' where there are magnificent palaces of vibrant colors, beautiful fountains, and spotless beaches. 
Whatever theme you wish to go for, you will find them unfolding before your eyes at the hands of this wedding planning boutique. 
Check more: Wedding Planner in Agra
Key Services of this Wedding Planner
Since this is the best Indian wedding planner in Dubai, you can certainly expect how splendid their services are going to be. Even if you have a vision of tying the knot with your beloved by the sea, this wedding planner knows how to make it into reality with a touch of creativity. 
From out-of-the-world pre-wedding photoshoots in Abu Dhabi to create memories at every step you take, they will make sure you have the best time of your life with your soulmate. 
Check More: 21 Most Popular Wedding Planner In Delhi
Ali Bakhtiar Designs for a Wedding Planner in Dubai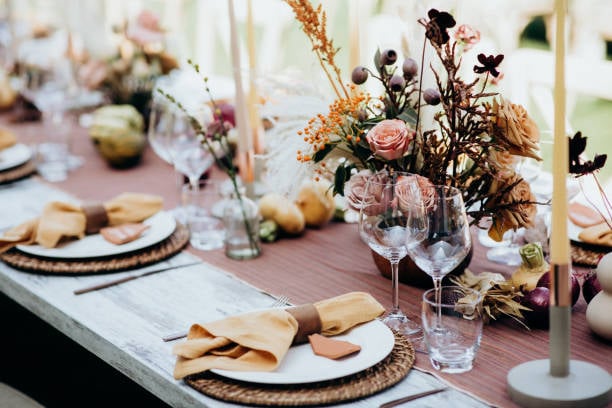 Location:
Villa 867 B – Jumeirah Beach Road – Umm Suqeim 3 – Dubai – UAE
If you are looking for the city's one of the two top designers who design a luxury wedding that amazes the whole country, you should definitely give this wedding planner Dubai a call. 
Ruling the event management industry for more than 20 years, their designing skills and innovative visions are incomparable. Creating the perfect ambiance with their impeccable marriage decor is like a field of expertise that is truly adored by all of their clients. 
Key Services of this Wedding Planner in Dubai 
This wedding planner believes that their name is synonymous with the word perfection. Weaving an intimate wedding while keeping into account the likes and dislikes of the couple and planning it accordingly down to the last detail is what they promise to their customers. 
Along with incredible floral arrangements, this event planner knows its way around everything that craves aesthetics. 
Also see: Wedding Planner In Bangalore
Fabulous Day Weddings & Events for a Wedding Planner in Dubai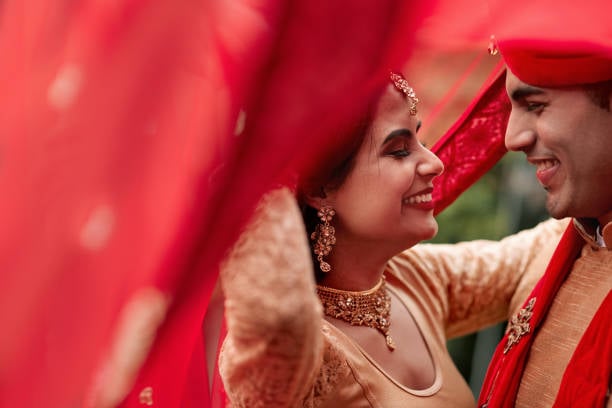 Location:
Floor 18, Office 1805, Al Shafar Tower One, Tecom – Dubai 
Looking for a friendly Dubai wedding planner who is known for its mind-blowing hospitality and professional approach towards making your dream wedding come to life? Well, then no one else can quench your thirst more than this company. 
They provide great advice to their clients and dutifully fulfill them to the extent of over-deliver. Moreover, if you are unable to find a good choreographer who will design the bride-groom dance for your Sangeet ceremony, then this wedding planner in Dubai will happily help you out. 
Key Services of this Wedding Planner
Apart from preparing packages under a favored budget, this wedding planning company provides some special services during pre-nuptial events like stunning cake design ideas, ceremony and etiquette consultation, special effects, etc. 
You can already make out what makes couples choose this wedding planner in Dubai over other wedding management companies, right? Yes, it's pretty clear with their over-the-top services. 
Read More: Top 15 Wedding Planners in Kolkata
Krasnyi Weddings for a Wedding Planner in Dubai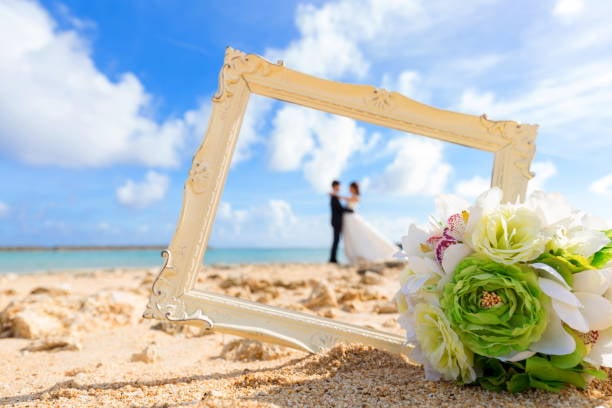 Location:
Jumeirah 3, Villa 559 – Dubai
Another one of those well-known wedding planners in UAE is this Indian wedding planner Dubai. Not only Indian weddings, but this wedding organizer also highlights Arabic culture in every nuptial that they are hired to plan. 
Also, if you have any doubts about their packages, then you will be glad to know that this wedding planner in Dubai provides three kinds of wedding packages — Economy, Silver, and Golden. 
For those couples who desire to not break a single sweat and just sit back and relax while witnessing their whole wedding magically coming to life, the Golden package is your go-to option. 
Key Services of this Wedding Planner
Besides delivering crazy offers for their lovely clients, this wedding planner in Dubai can arrange for special tents, thematic stage decor with the city's iconic Burj Khalifa as your picture-perfect backdrop, and awesome pyrotechnics that will bind you speechless. 
Since they have acquired a ton of experience and knowledge with their remarkable projects, this wedding planner is officially a professional who is unbeatable when it comes to organizing a wedding.
Visit also: Wedding Planner in Noida
DesignLab Experience for a Wedding Planner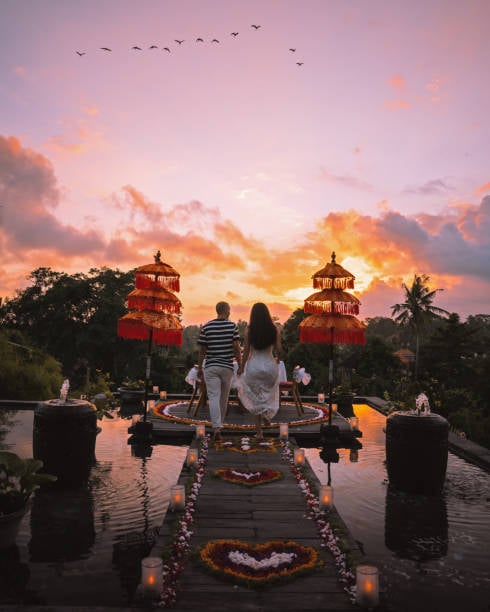 Location:
Dubai Design District (D3), Building 09, Floor 04, Premises 401,
Dubai, UAE
Another one on the list of top two designers in the country is this wedding planner Dubai. Having the finest architects and designers who are experienced in planning all kinds of events from private parties to public shows. 
Every one of their works makes their clients feel like they have stepped into some Hollywood award show by the overall grandeur and glamourous setup. For a luxury wedding planner in Dubai, this one will be a very smart choice. 
Key Services of this Wedding Planner
This wedding planning company is a patient listener to its customers whose goals and desires are their commands. Visualizing every little possibility and conceptualizing the whole event beforehand on a sketchpad makes their clientele trust and respect their marvelous craftsmanship. 
In the end, this wedding planner takes a final look or rather a walk-through where they make some adjustments if needed. 
Read More: 11 Stunning Ideas for Wedding Car Decorations
The Wedding Haven for a Wedding Planner in Dubai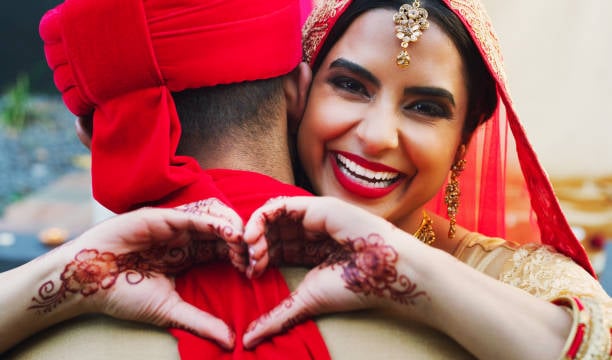 Location:
Near Al Khazzan Park – Dubai
There's so much to do and so little time. This wedding planner can help you with that. Their services cover all the basics when it comes to arranging your big day, from budget tracking to venue searching to customizing meals, invitations, and floor layouts to administering the event on the day. 
They provide three different packages, each with a different amount of care and organization.
Key Services of this Wedding Planner
This wedding planner in Dubai is one of several well-known wedding firms, with employees proficient in English, French, Arabic, and Spanish, making it ideal for couples from all over the world who want to make their wedding truly unforgettable. 
They've also planned weddings in Spain, France, Jordan, Mexico, and a variety of other places. If you want the best caterers in town for a lip-smacking wedding meal, then also this best wedding planner will make it happen magically. 
Management for a Wedding Planner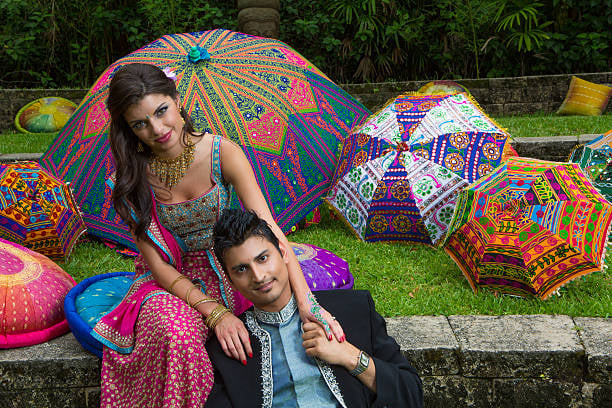 Location:
Tripoli Street Dubai
Rochelle, the owner of this wedding planning company, was described as "the classic fairy godmother who waves her magic wand to make D-Day a 'Gold Letter' day" by Businesswomen. She is a meticulous worker who possesses a unique 'hyper creative' gene. 
This Wedding Planner Dubai has a Bachelor's Degree in Graphic Design, which makes designing layouts, decor, and save-the-date invitations a breeze for her. Her attention to detail is exceptional, and she is capable of handling huge destination wedding projects on her own. 
View more: Event Planner in Jaipur
Key Services of this Wedding Planner
This one is no doubt the best wedding planner  who makes it a point to stay up to date on wedding trends and is called a businesswoman with a 'Zest for Orchestrating Great Ideas.' Rochelle organizes a wide range of weddings such as European, Arabic, Nigerian, Indian, Iranian, and many more. 
Similarly, their destination wedding list is endless. She feels that wedding preparation is a very personal experience and that couples should ensure that one of the most precious days of their existence is in good hands.
Her commitment to her profession and outgoing personality have earned her the faith of all of her clients, who continue to hire this wedding planner for further events.
Read More:  Destination Wedding In Rajasthan
Event Land for a Wedding Planner in Dubai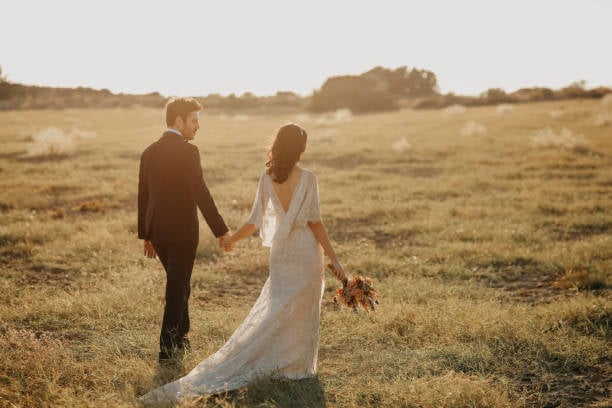 Location:  
2141, Binary Tower, Marasi Drive, Business Bay – Dubai
Looking for a wedding management company that specializes in Garden weddings or Beach weddings? This one will be your ideal choice. Just as the name suggests this wedding planner is a one-stop shop for types of events.
They provide a comprehensive range of event planning services guaranteeing an unparalleled service and top-notch event expertise, from creative concepts to expertly implemented plans partnered with proficient and well-trained wedding event consultants.
Read More: Destination Wedding in Goa
Key Services of this Wedding Planner
From baby showers to corporate parties, their Dubai wedding team can do it all for you to stay hassle-free. This wedding planner will be there for you every step of the way, taking care of every last detail. 
Be it selecting and settling on the ideal venue for flower arrangements, stagecraft, lights, entertainment or the nuptial ceremony, filming, and photography part, their execution skills are beyond praise.
So, these are the 12 best wedding planners in Dubai who strive to make a wedding look grand and opulent. If any of them suits your preference and requirements, don't hesitate. Enjoy the most beautiful day of your life with your beloved, stress-free. To know more about wedding fashions, events and other associated pieces of stuff do not forget to visit myMandap.