Lotus Mehendi Designs in IntricacyThere are many concepts for Bridal Mehendi, Lotus Mehendi Designs are one of those beautiful Henna Arts. It completes a Bridal Mehndi Design, and you can completely wear it for your wedding ceremony or even the special Ring Ceremony Party. That is especially of a Lotis Flower, it makes any design better and more out together. 
Same if you are making a Rangoli design or even a Bridal Mehendi Design. Lotus Mehendi Designs are versatile and elegant and work as a safe choice. If you are confused and do not know which is the right Mehndi Design. Always play safe with a Lotus Motif, some additional Swrisl, and dote patterns. Here, we are about he discusses the various Lotus Mehendi Designs
Top 10 Quintessential Lotus Mehendi Designs:
A good Lotus Henna Design would always have the best decoration around this. This is one of those floral styles, which makes the border region and the Arabic style highly professional. The Mehendi Artist uses Lotus Mehendi Designs for two most important reasons, firstly to make basic Henna Arts better.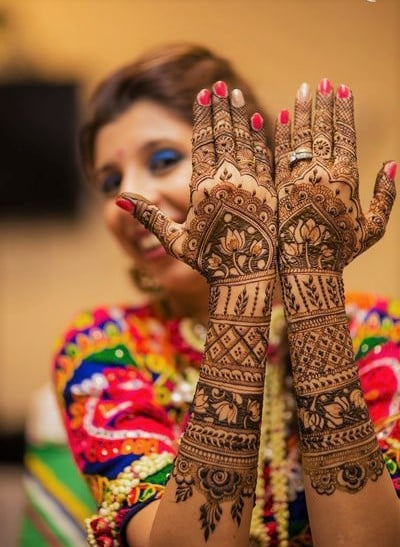 If you are asking for good Lotus Mehendi Designs, then this is for you. Previously at myMandap, we have written a lot about Mehendi designs, including Dubai Mehendi Designs and many more exceptional designs. Here, we have some of the best Lotus Mehendi Designs for you.
Bridal Lotus Mehendi Designs
Bridal Mehendi Arts always have designs that are beautiful and pretty at the same time. This is one of those typical Bridal Lotus Mehendi Designs which make the rest of the Henna even better. The Bridal Mehendi Artist has used Lotus Motifs to make this even better and more exciting for the wedding ceremony.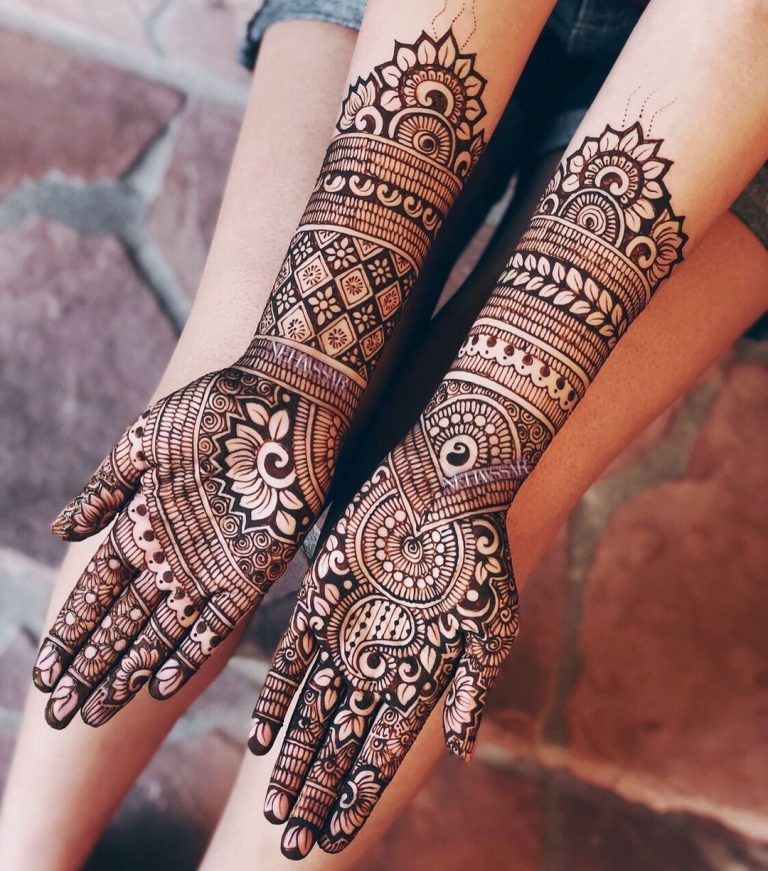 First of all, this is a Mandala Henna Design. What is so special about this Lotus Mehendi Design? Well, it is none other than the pattern, which has made the design better and more appropriate for the Bride. Honestly, Bridal henna needs to be well elaborated, and this has everything you really need.
View more: Mehendi Design for Raksha Bandhan
Motif Mandala Lotus Mehendi Designs
A bridal motif concerns the beauty of any Bridal Mehendi Design. This is one of those styles, which makes the bridal accessory better, and more presentable for the wedding ceremony. Honestly, this is a classic Lotus pattern, which has the central Lotus Motif. Mandalas work better than most Indian Patterns for mehendi.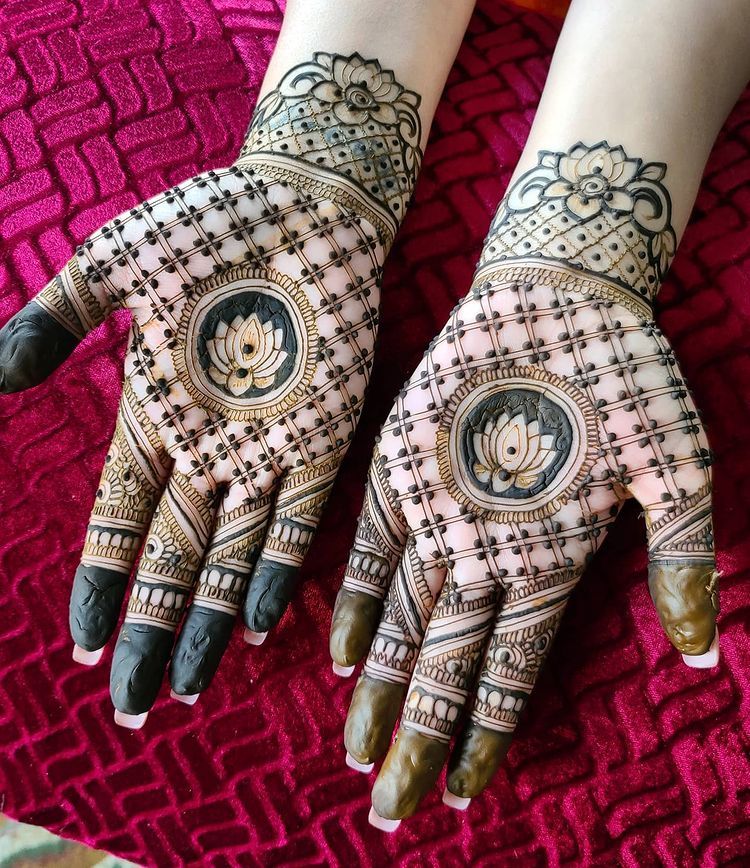 The motif is none other than a pretty good and exciting Mehendi Design with Lotus Motifs. This has everything which is honestly the best option for the ceremony. Those intricate details around the base Lotus shape are absolutely the best choice, and you can completely wear it for any occasion.
Lotus Mehendi Designs in Intricacy
Anything with intricacy is termed as beautiful. The beauty of this Lotus Mehendi Designs in Intricacy is something that we all like. The Mehendi Artist has gathered the best intricacies around the top of the row. Any Bride would look her best with such a beautiful and exceptionally pretty Lotus Mehendi Design.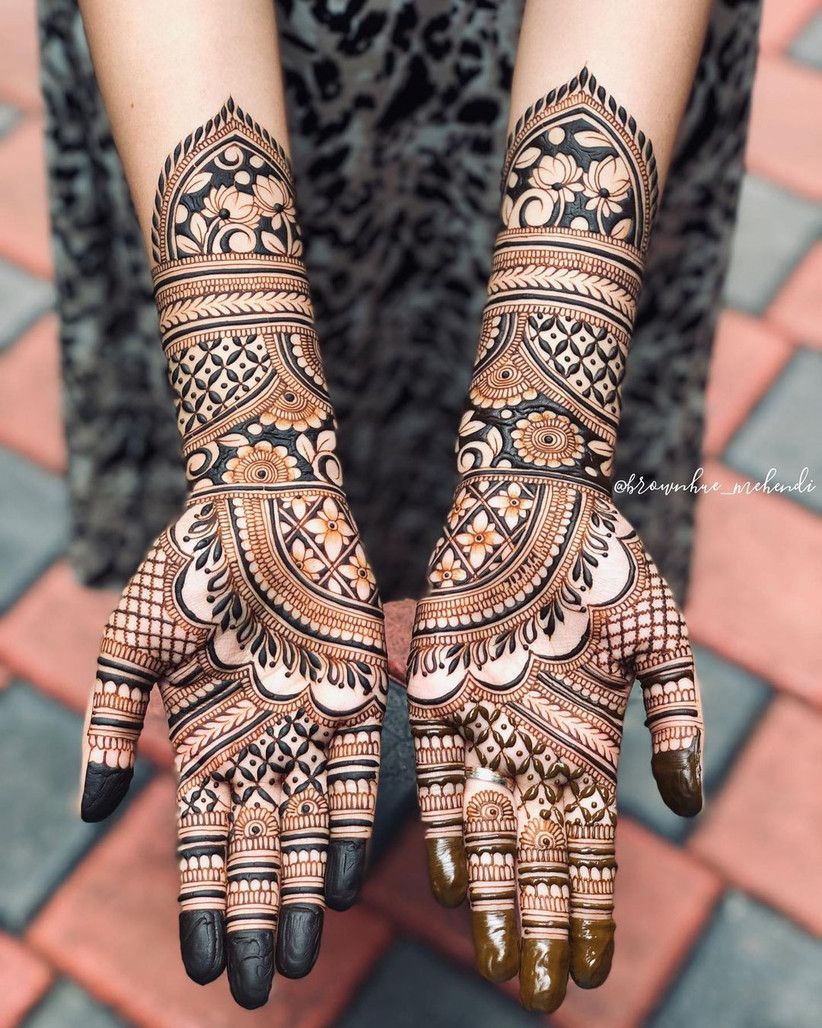 What is so special about this beautiful Lotus Mehendi Design in intricacy? Well is none other than the arrangement of th design. It has the prettiest floral pattern in the middle and central regions. While the rest of the design is absolutely simple and exciting too.  This is a really good Lotus Styled Mehendi Design.
Arabic Pattern Lotus Mehendi Designs
Arabic designs are better than most other popular Bridal Mehendi Designs. This has been made even better with some other additional decorations. The Mehendi Artist has made the best decoration, which is added as pretty as this one. Honestly, this is one of the best choices. Arabic patterns are a genre on its own, and you can totally wear it.
This is a tradition which is honestly the best choice for anything else. It is something that makes the Lotus design even better and more exciting. This is something that makes the Lotus Design even better and more susceptible for the Wedding Ceremony. To be honest, this is a really good option for most newlyweds
See also: Dubai Mehendi Design for Feet
Bracelet Lotus Mehendi Designs
Lotus Mehendi Designs are the best option for any bride, who wants their Mehndi Design to be like a wrist accessory. Trust me, you can totally wear it for your wedding ceremony, and even as your accessory design place. This is one of those styles that hardly go out of fashion.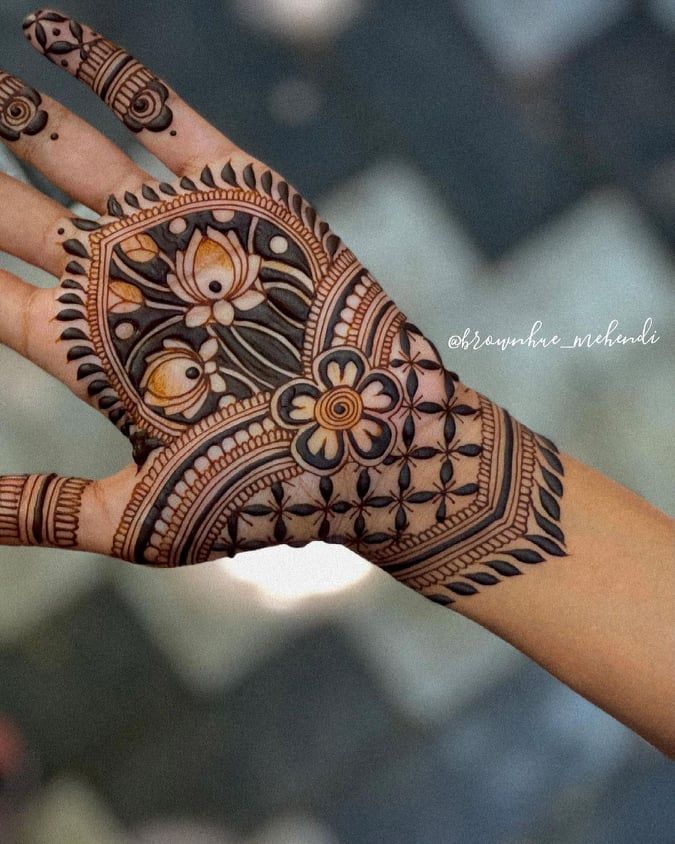 I'm a big fan of Henna Arts which resembles a realistic object, for example, a flower or a living thing. Similarly, a Bracelet might be an animated object, but it is eerily beautiful;l and significantly pretty at the same time. The exceptional beauty of this particular Lotus Mehendi Design comes from the little motifs.
Check more: Krishna Mehendi Design
Bell Style Lotus Mehendi Designs
We all have our favorites for the wedding ceremony. Bells, hangings, and other such articles are prominent accessories for the Big Day. They complete the decoration for the entire function, and the Mehendi Artist has similarly used to same articles for the Mehendi Design as well.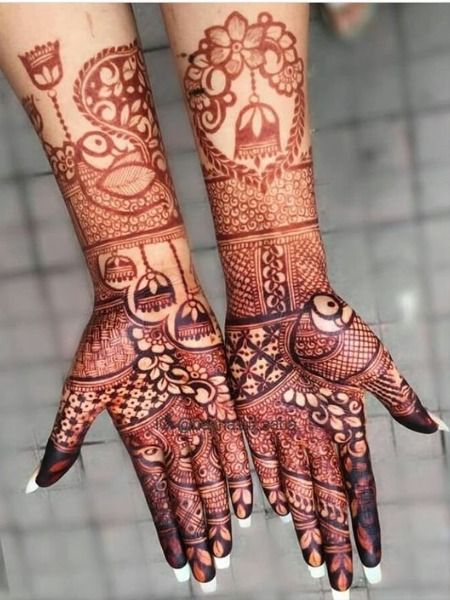 Yes, such a thing works like a magic spell. It makes your wedding Mehendi Absolutely perfect and you can totally wear it without a doubt. First, this particular Bridal Lotus Mehndi Design is a combination o various Mehendio Styles. Something which makes anything better and more appropriate for a newlywed.
Read more: Mandala Mehendi Design
Half Lotus Mehendi Designs
We all share our secluded opinions about which is the right thing to do. Is it good enough for the wedding ceremony or do we need something better and more flexible? For all such confusion, we have gathered some of the most creative and fashionable choices for classic Lotus Mehendi Designs for the bride.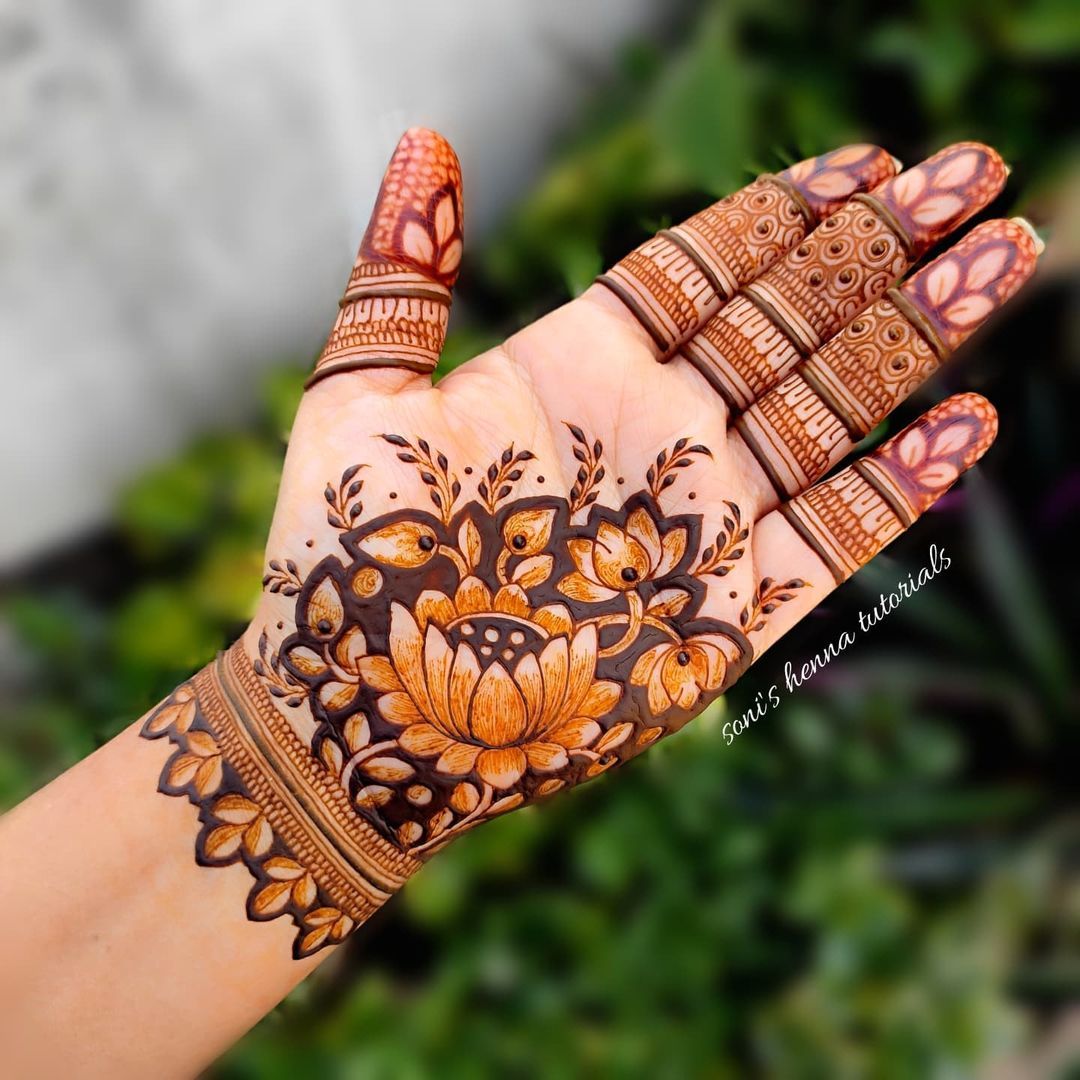 This is actually the specialty of a good and firm Lotus Mehendi Designs. You can literally make the most out of your basic Indian outfits, just by accentuating get with the right mix of everything. That is exactly what you need for a good and well-designed Lotus Mehendi Design. Those teeny-tiny intricacies are better than anything.
Must view: Best Rangoli Designs
Floral Style Lotus Mehendi Designs
Floral design ar a type, in fact, Lotus Mehendi Designs is also one of the many genres for such beautiful designs. You need to worry about the two most important things for a design like this. First a good and attractive side pattern, and a combination of the flowers. You can't just incorporate some roses into a design with many Lotus motifs.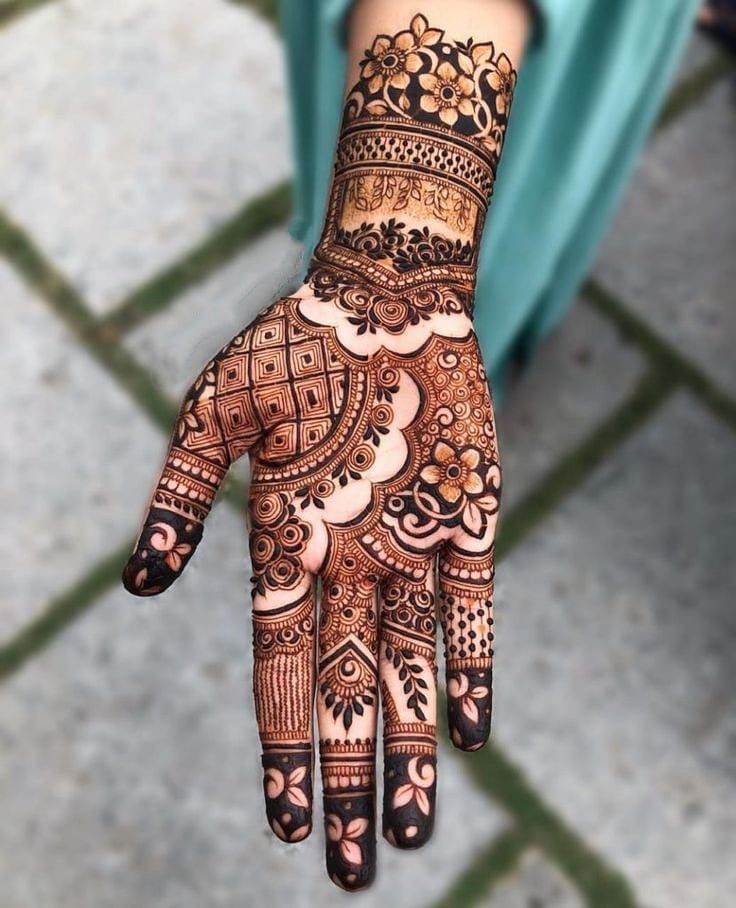 Your Mehendi Artist is actually more capable than most others of choosing the right pattern for you. They know exactly which flower goes best with the other one. For such a thing you need to ask them and talk about your choices. Remember, they have a catalog filled with patterns. If you couldn't manage a design for yourself, then discuss it.
See related: Bracelet Mehendi Designs
Board Lotus Mehendi Designs
This is a really unique Mehndi Design, and I found this really amusing. The Mehendi Artist or the person who drew this on the Brides and, has used the technique of a thick tip. Yes, instead of making it accurate and intr4ictae, they have drawn the Lotus Motifs in a thicker manner.
Not just the lotus pattern, but the entire hand is drawn in a similar pattern. Exactly like a Mehndi Artist drawing with a flat-tip brush. This is extremely special, and honestly, you can totally wear it for your Wedding Ceremony. Maybe this is instead stretched to the lower palm, but it is a good option.
Side Lotus Mehendi Designs
To be very honest, this is one of the easiest Side Lotus Mehendi Designs. Moreover, I consider it more like a Bridesmaid Mehendi Design. This is not so well detailed, or filled. The main and only object of this Mehendi Design is the Lotus pattern by the side of the palm. The side design is really very attractive.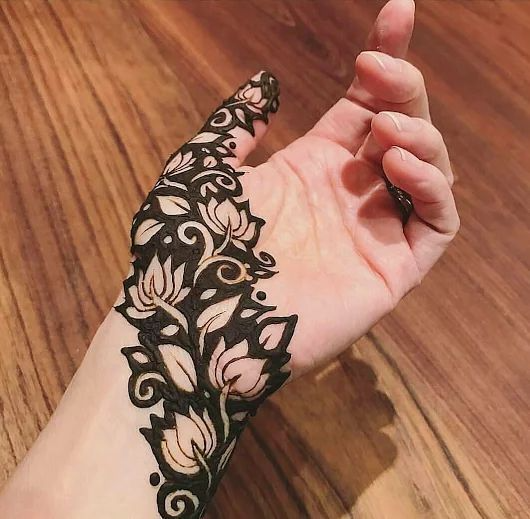 Such Mehendi Designs hardly go out of Fashion. This is one of the Wedding trends which makes Henna art prettier and better. But the example is drawn in the simplest manner. Exactly like a Pen drawing through the scribbles of a while, for the Bridesmaid. Those hollow Lotus flowers are actually pretty good, and they will work as a great filler.
You might have your own selective favorite, but one thing remains equally the same for all Mehendi Designs. You have seat down with your Mehendi Artist for hours. Each hand takes time precision and care. You can't really skip on it, and call it a day. You have to choose the Mehendi Design in accordance with all those factors.
In the end, it is you who chooses and wears the Lotus Mehndi design. You need to select the pattern according to all those factors, trust my opinion is a question, but the choice is a virtue. Until and unless, you have decided upon at least one of them, there is no way out.
If you want to know more about such amazing designs for Mehndi and other detailed bridal fashion hacks follow myMandap. We have a whole bunch of detailed blogs about all the recent wedding trends, and hacks that are a compulsion for a good and fashionable Wedding Ceremony.