Indian Wedding Catering and food go hand in hand. Let's be honest, we all go to weddings just for the food. For that, we should bless the wedding caterer whose magical spellbinds us all in a mouth-watering aroma. 
Your whole wedding event can go for a toss but if you have a divine meal arranged for your lovely wedding guests, then no one will leave your precious wedding without a satisfied smile on their face. Their blessings are essential for you both, trust me. Snack table ready for the event. Food and drink catering.
Now, to organize some foodgasmic dishes on your Big Day, you will have to look for wedding caterers in India with some appetizing God-like powers. And like a dear friend that we are to you all, we have made your search easier. We have put in order a list of top-rated wedding caterers in India that are famous for their flavourful services. Have a look at it one by one, shall we? 
Top 8 Finest Wedding Catering in India for a Delish Meal
myMandap Caterers, Kolkata for Wedding Catering 
Securing a first place in the list, this is one of the best and well-established wedding caterers in India. Their catering service is excellent as they focus on quality more than quantity. You can hire them as your wedding planner too, their work is synonymous with perfection.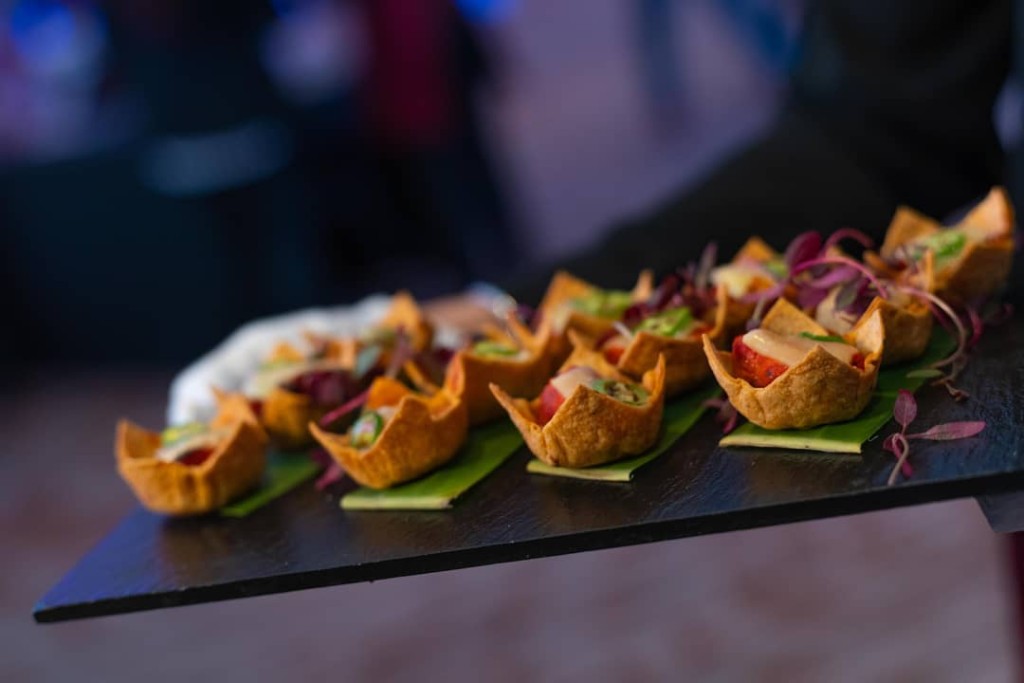 What makes this Wedding Catering so special?
The thing that makes this caterer stand out in the whole catering industry is the one ingredient they use in all of their exotic dishes, it's called Love. Yes, you heard that right. 
Be it Indian cuisine or international cuisine, this catering service provider does their job with so much love and emotion, that you will be able to taste it in their delicious wedding food.
Even your wedding guests won't be able to forget the taste which will make your intimate wedding be alive in all of their hearts forever. If you are looking for wedding caterers in Kolkata, then hiring this exquisite catering company won't be a task at all. 
Wedding Catering Cost : 
The best part is, despite being the most top-rated wedding catering company in India, their prices are quite affordable. So, to answer the most asked question 'Why are wedding caterers so expensive?' — Well, not all of them are. This one right here will blissfully prove you wrong. 
Also Check: Best Caterers in Kolkata
Trupti Caterers, Mumbai for Wedding Catering 
Looking for a caterer for your lavish Indian wedding? Then this will be your ideal choice. Known countrywide for hosting a high-profile wedding and corporate event, this caterer will certainly make your already grand wedding more luxurious with their delicious food.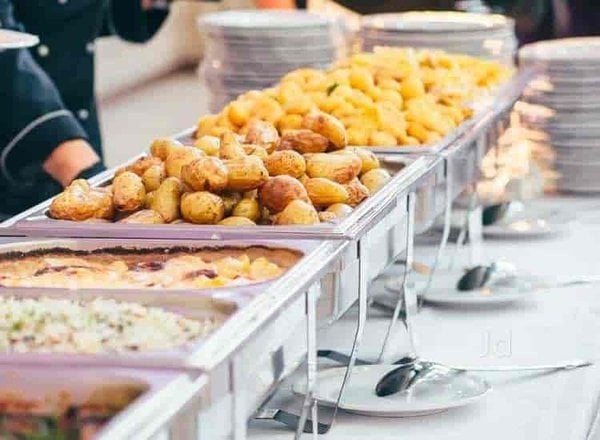 What makes this wedding caterer so special?
This wedding caterer can conjure up a menu with a varied range of flavourful dishes, on both Indian and international cuisine. The delicacies are so lip-smackingly tasty that they will blow your guests' minds. 
For someone who loves to take pictures of their food, well, you will definitely go crazy with all the aesthetic appeal that they muster up.
Having some top-class wedding vendors in hand, this catering company can also arrange a royal wedding venue for your destination wedding, if you dream of hosting it with your beloved.   
Wedding Catering Cost:
Since this caterer company is mainly famous among celebrities and politicians, the price for wedding catering service is quite high because of the grand services they provide. Be it your wedding cake or food, you will be able to taste royalty in every bite.
Read more: Best Caterers in Durgapur
Esca Brahma, Mumbai for Wedding Catering 
If you are looking for wedding caterers in Mumbai who specialize in Indian coastal cuisine, then you can count on this catering brand under Sandeep Sreedharan. The uniqueness and palatableness here have no bounds.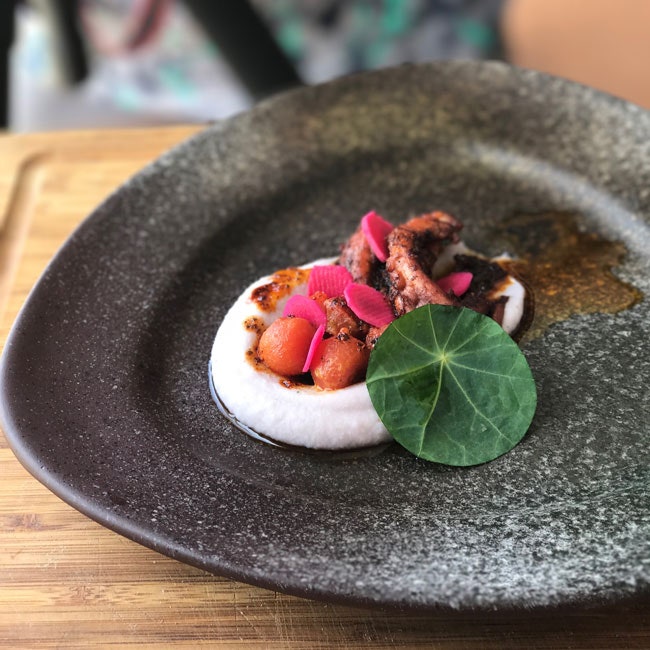 What makes this Wedding Catering so special?
Adding a new section in the name 'Modern Coastline', this caterer will provide you with a ton of traditional western coastal delicacies at your wedding reception.
Being a talented chef and now an entrepreneur handling a classic catering company, Sandeep has his own style which makes him so popular. Mixing some renowned Ayurveda principles and the philosophies of Yin-Yang, he conjures a delicious balance to every meal he prepares. 
Wedding Catering Cost:
The catering price here is moderately high as compared to the affordable ones in the overall catering industry. But, the traditionality in their dishes justifies the price. Hire them right away if you wish your wedding food to have an exotic coastal theme! 
Read more: Bengali Annaprasan Menu 
Sage and Saffron, Mumbai for Wedding Catering 
Besides being a top-class Indian restaurant, they provide outstanding Indian catering services to luxurious weddings. Every dish is the epitome of excellence, hence their claim for preparing Instagram worthy tablescapes stand strong.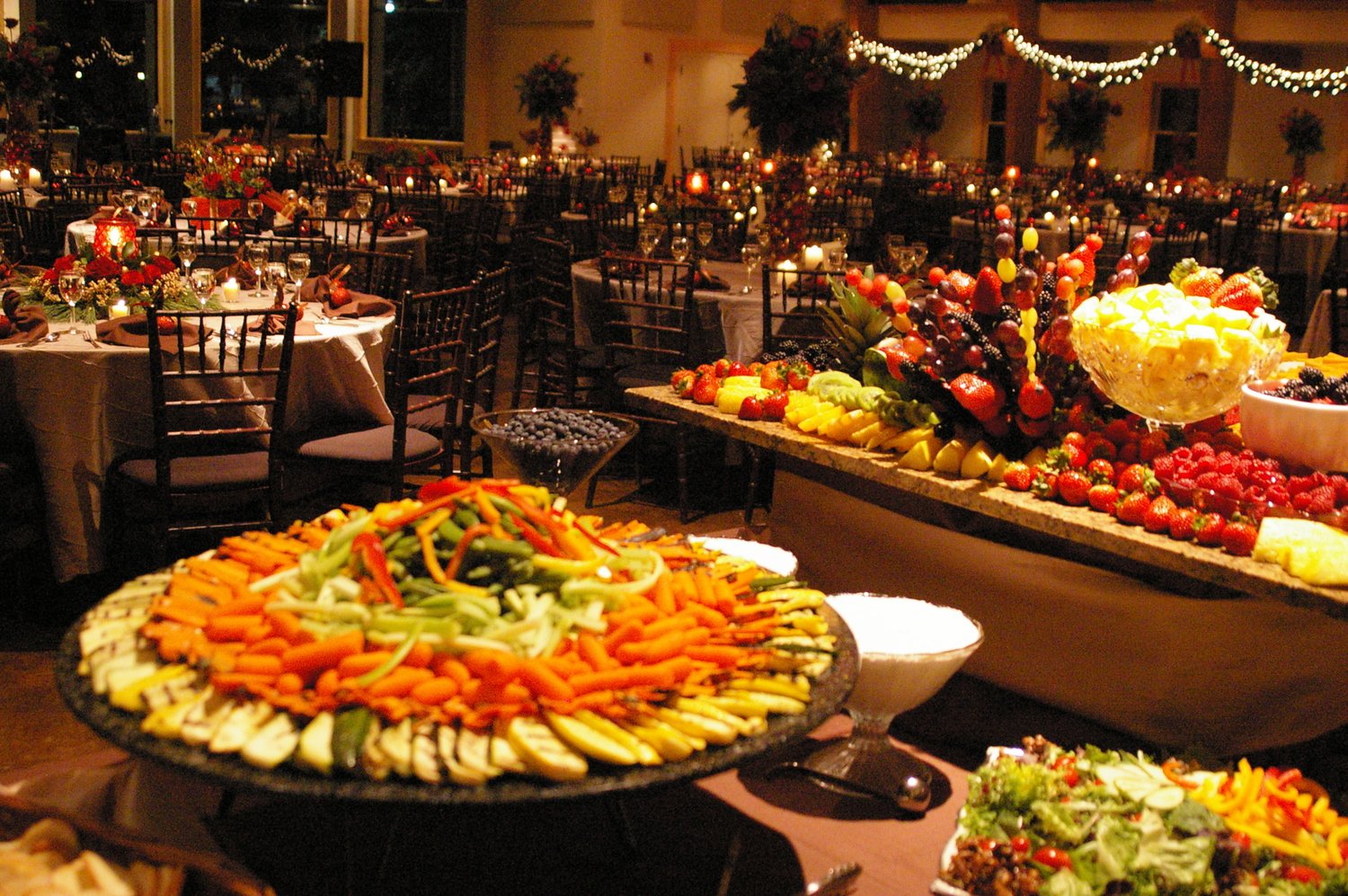 What makes this wedding caterer so special?
They are experts in preparing wondrous delicacies with the correct amount of spices or masala flavours that leave people licking their fingers. Yes, it's that heavenly. Don't miss your chance, if your beloved is a food lover then you should definitely go for this awesome caterer. 
Be it a small wedding ceremony or your Big Day, this caterer will certainly not let you down. You just sit back and relax, they will do their magic.
Wedding Caterers Cost:
They cost you for all the divine efforts they put into their customer's weddings. So naturally, hiring this wedding caterer will be a bit expensive but worth every penny. Looking at their delectable dishes will make you feel like you have stepped into some dreamland, trust me. 
Check also: Budget-Friendly Caterers in Bangalore
Culinary Affaire, Delhi for Wedding Catering 
For someone who is looking for wedding caterers in Delhi or catering brands who focus on both quality and quantity, you have come to the right place. Their Indian wedding catering service will change your wishes into reality.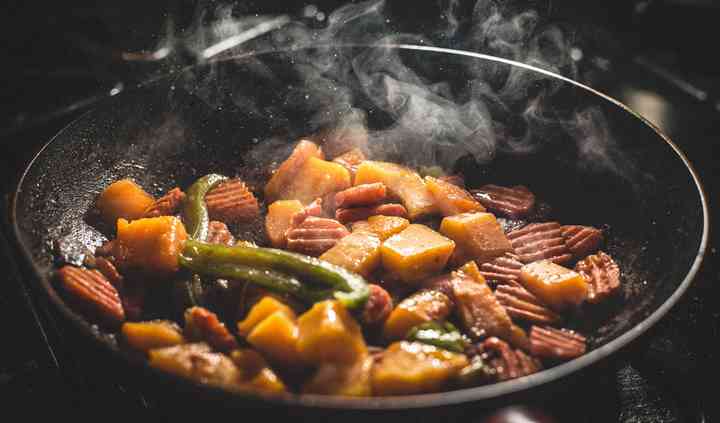 What makes this Wedding Catering so special?
Known for arranging customised buffets and menus as per customers' needs, they will brilliantly live up to your expectations. 
Your wedding food will turn out to be so tempting that before handing you your wedding gifts, your guests will drown themselves in the fantastic aroma that surrounds the whole venue. 
Wedding Catering Cost:
The catering price here is not much high, rather it's quite affordable depending on how you are customising your wedding menu. This wedding caterer is hands down the best for an intimate wedding with your family and close friends. 
View More: Bengali Wedding Menu Ideas 
Chinita Real Mexican Food, Bangalore for Wedding Catering 
Ranking as one of the finest wedding caterers in Bangalore, this catering company is insanely popular for its exotic Mexican cuisine. I mean who on earth doesn't dream of having a meal loaded up with some exclusive Mexican dishes, that also in a wedding event? Hardly anyone, right.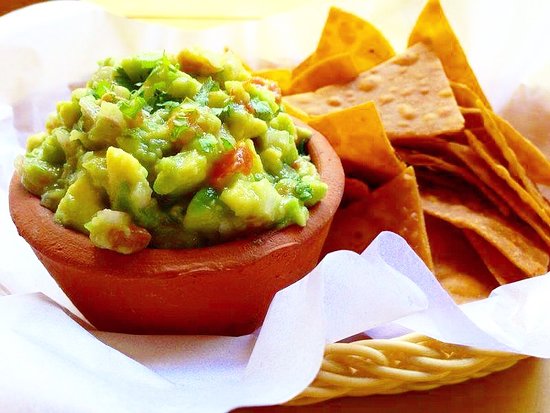 What makes this wedding caterer so special?
People who have been to Mexico will know that the Mexican dishes here in India don't taste right. That is why the chef of this catering brand took classes and lived in Mexico for years to provide you with all Indians with that perfect taste that real Mexican food must carry.  Ergo, if you are bored of typical Indian food catering services, then you should certainly try this divine cuisine for your lovely wedding. 
Wedding Catering Cost:
You can't expect low prices for an exclusive Mexican buffet. The catering price is comparably high but your guests will surely appreciate your scrumptious wedding food. Make sure there is enough arranged since they will be expecting a second helping for sure. Mexican dishes are awesome, you can't blame them!
Check More: Best Caterers in Howrah
Mini Punjab Caterers, Mumbai for Wedding Catering 
This caterer proved to the whole country that 'Cooking is an Art' and not everyone is an artist. They provide multi-cuisine dishes that taste so delicious with a touch of Indian spices all over them.
What makes this Wedding Catering so special?
What makes this caterer company stand out in the catering industry is the hospitality and warmth that every Indian wedding craves for. You just say and they will magically fulfil every one of your wishes with a smile.
Yes, that's how kind-hearted they are. 
They will do their best to make your wedding remarkable and equally cherishable. It specializes in outdoor catering, so if that's what you are looking for, go right ahead and hire them without a second thought. 
Wedding Catering Cost:
Neither too high nor too low, their catering price is a perfect match for a sweet and simple wedding. You are getting quality and hospitality at this cost, this kind of offer is really hard to get. 
Also Check: Best Wedding Caterers in Delhi
Dana Choga Caterers, Delhi NCR for Wedding Catering
Having ruled the catering industry for over a decade and still standing strong, this Indian wedding caterer should be your ideal choice if you want your guests to have a gastronomical experience at your wedding.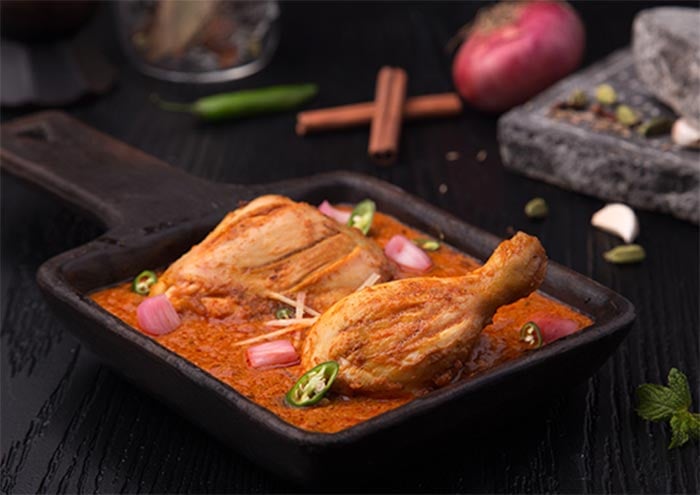 What makes this wedding caterer so special?
Known as one of the best wedding caterers in Delhi, their motto is 'Taste for Life'. This catering company promises its customers the authenticity that you are seeking. Your wedding meal is going to turn out to be a mouth-watering delight, that's for sure. Make sure you try their Butter Chicken, Chicken Chatkara and a vegetarian dish named Paneer Adraki Hara Dhaniya, it's awesome! 
Wedding Catering Cost:
Because of the top-notch chefs and their well-known signature dishes that are known country-wide, the catering price here is moderately high but not too expensive. It's perfect for an intimate wedding. 
Visit Also: Wedding Caterers in Mumbai
So, these are the 8 top-rated wedding caterers in India that are leaving their mark in the food industry for the past few years. Be it some Gujarati food or some internationally famous salad, just like the Basil Kitchen in Delhi, these wedding caterers will never let you down. Choose one of them and you will be forced to ask your wedding photographers to take a picture of the stunning tablescapes bearing the artwork of their first-class chefs.