Instead of choosing traditional wedding invitation quotes how about going for those that are going to stay with your guests forever. Indian weddings are grand and magnificent- from your wedding venue to the wedding lehenga. And what are weddings without your near and dear (read far) ones? Sending a wedding invitation to your desi tauji ki videsi behen might seem a challenging task.  Here are some suggestions for your wedding invitation quotes that will surely make your life easier.
Bollywood-Inspired Wedding Invitation Quotes
We are extremely influenced by the happenings around us Bollywood movies being no exception. And what is Bollywood without SRK'S charismatic screen presence and romantic dialogues? Here are some of the iconic dialogues of SRK which you can easily incorporate into your wedding invitation for the Bollywood needs in you.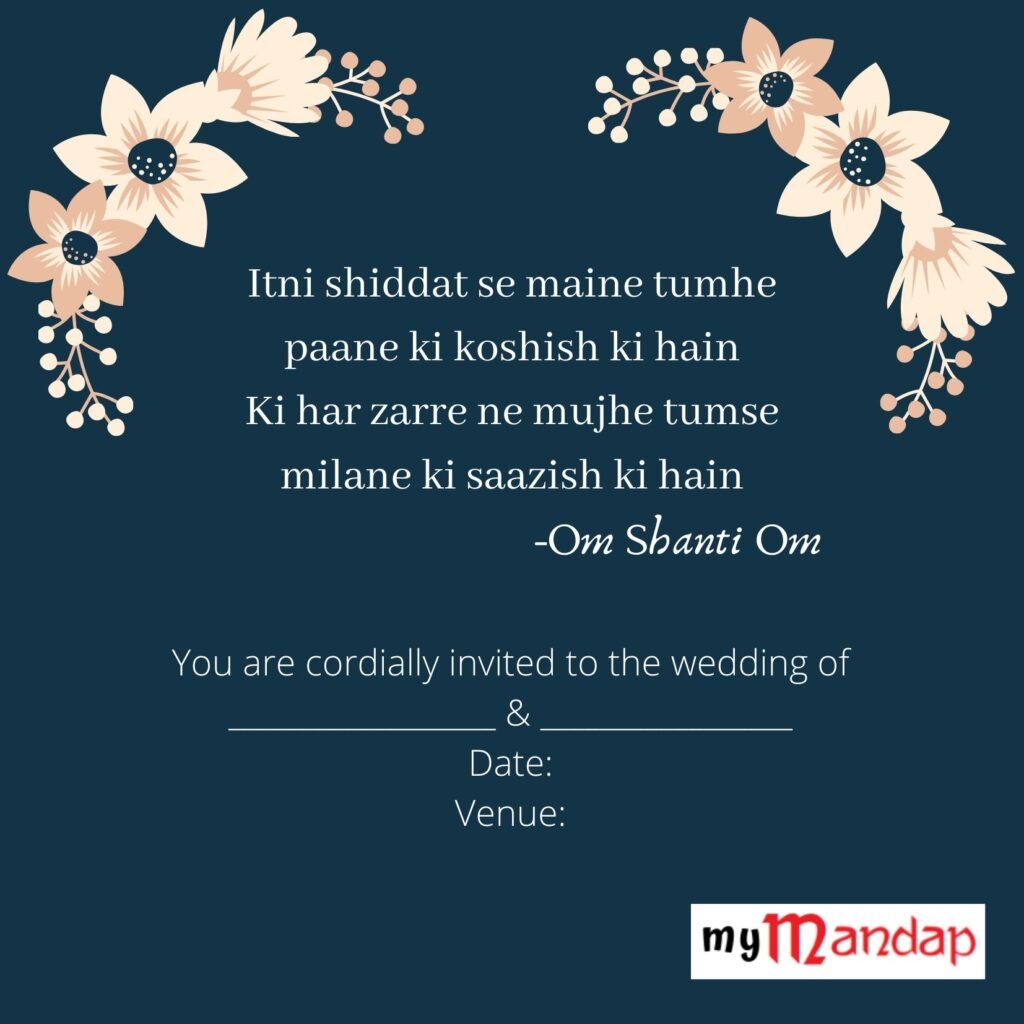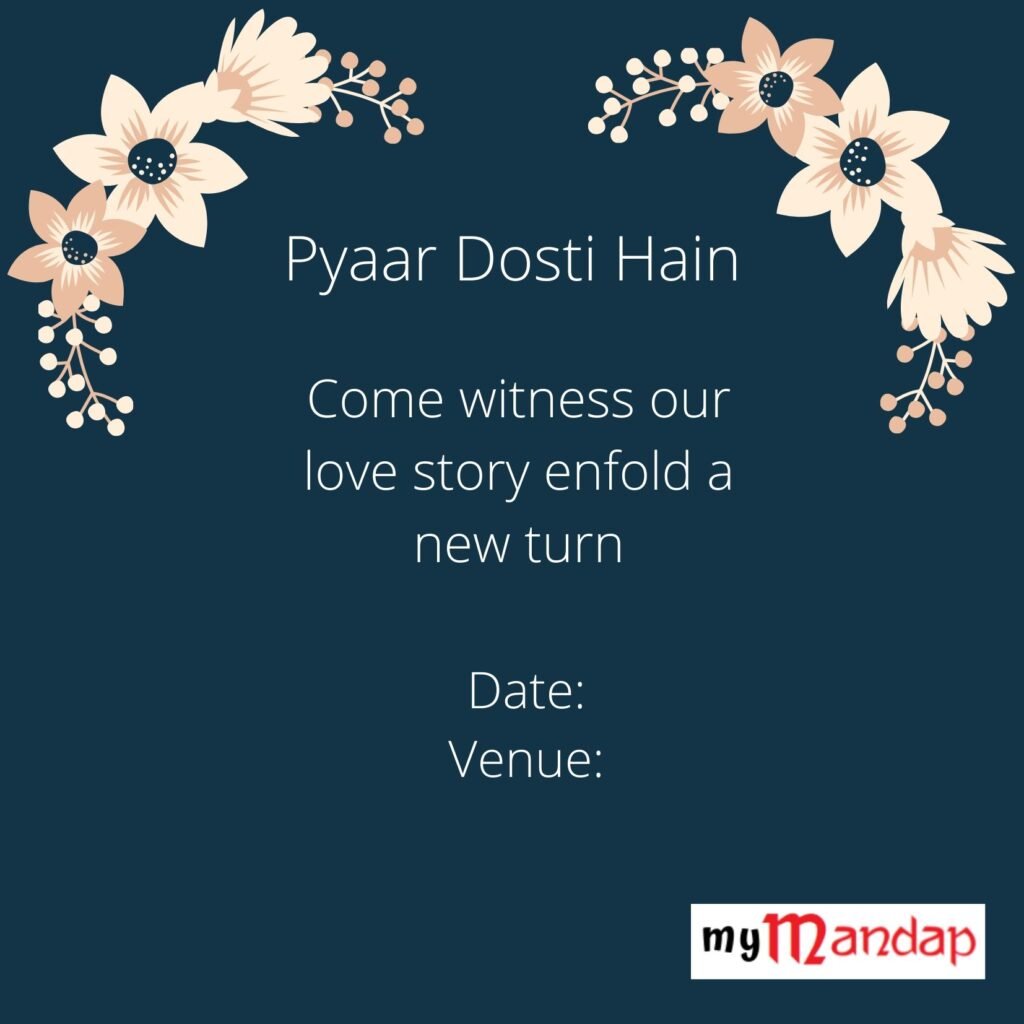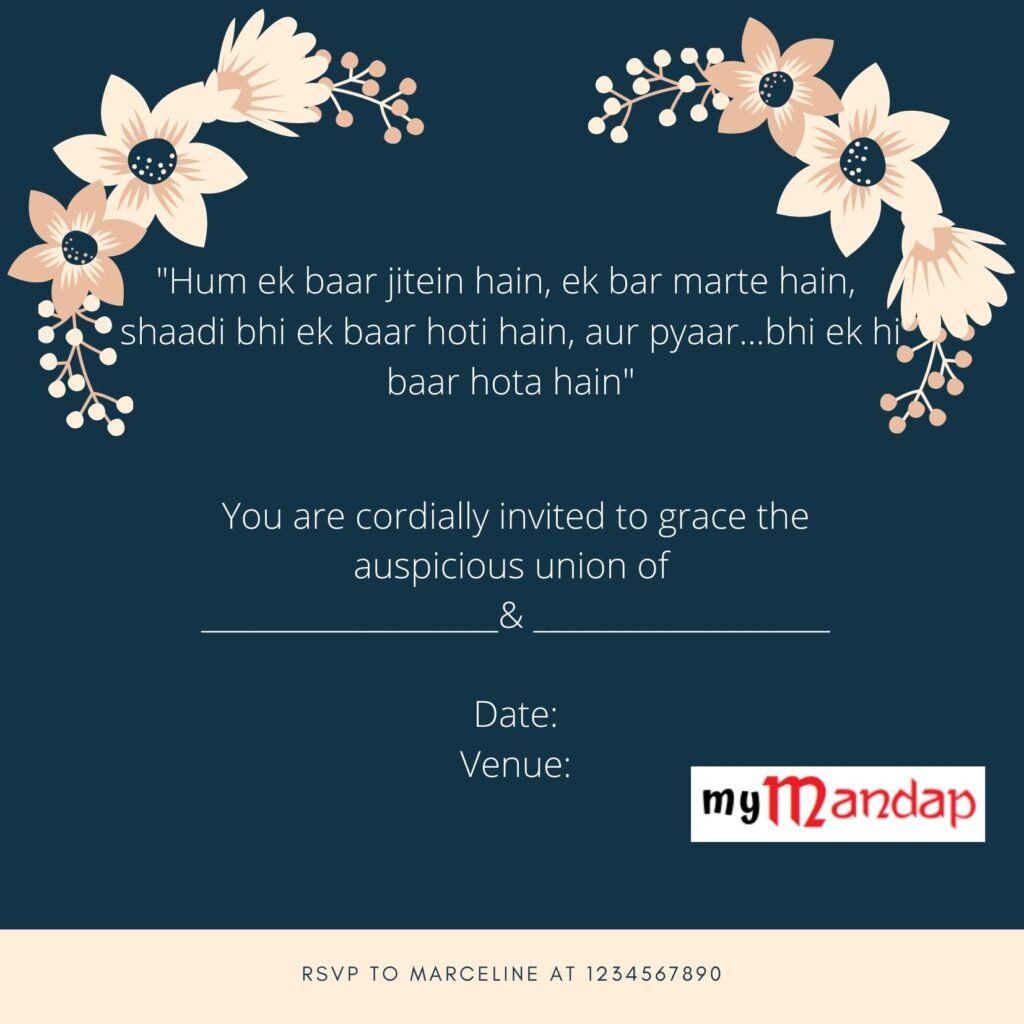 Romantic Wedding Invitation
Love and romance are what help you take your relationship to the next level. For couples who are so deeply in love and want the same to reflect through their wedding venue decorations and wedding photographs, you can choose from some of these romantic wedding invitation quotes.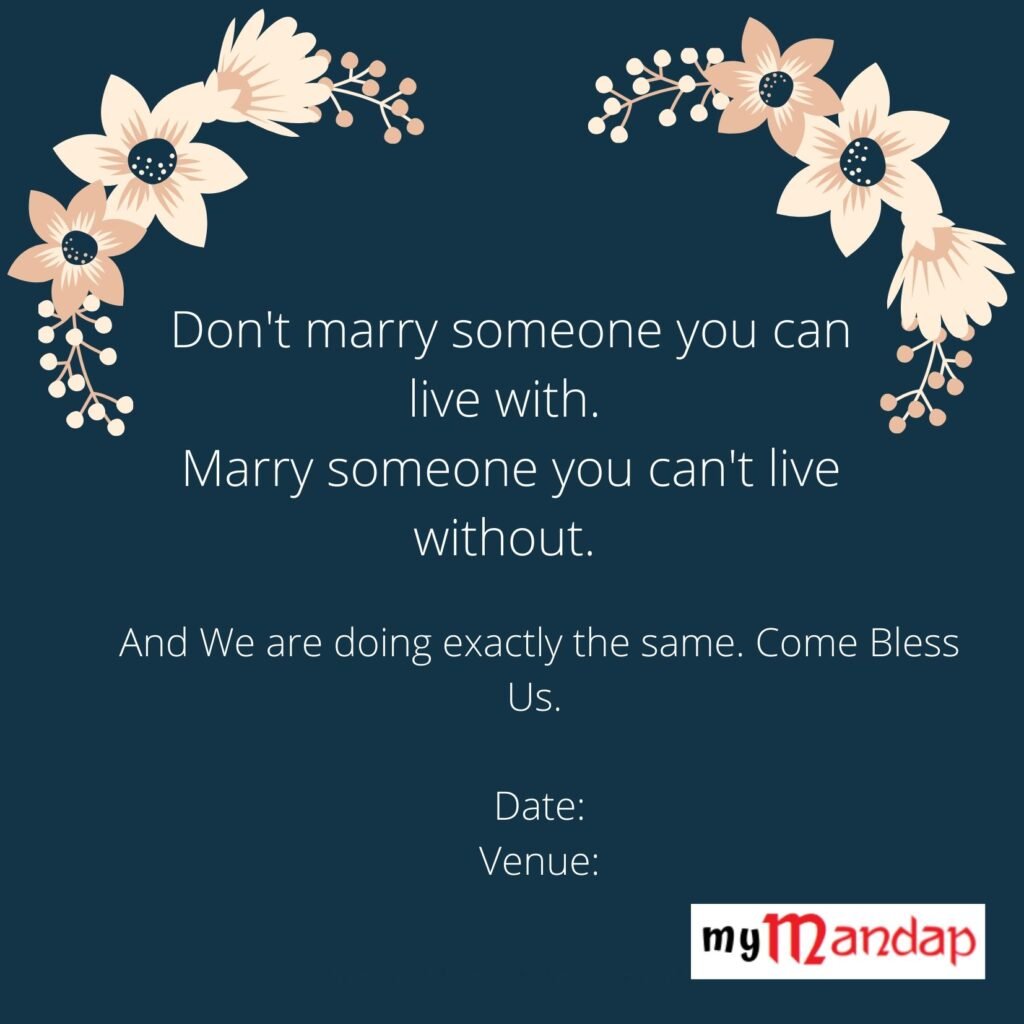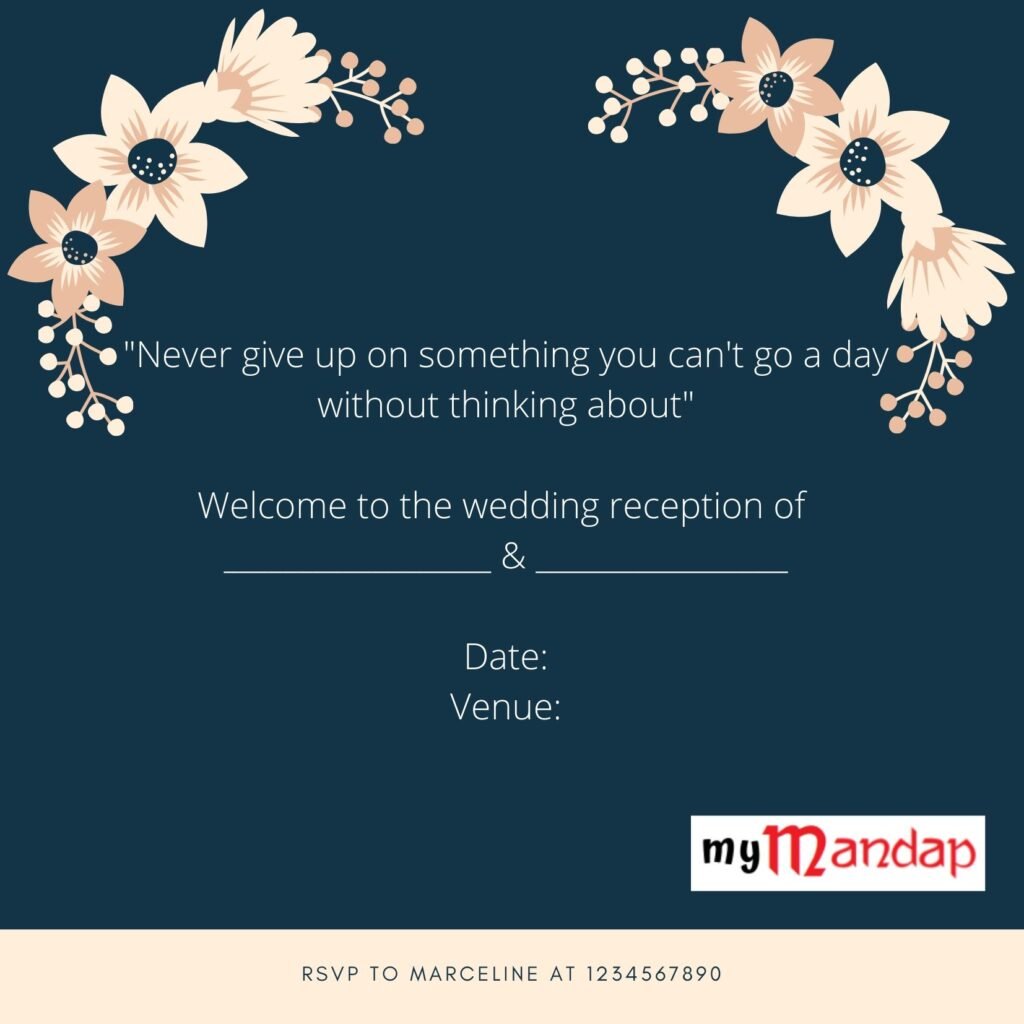 Deep & Detailed Wedding Invitation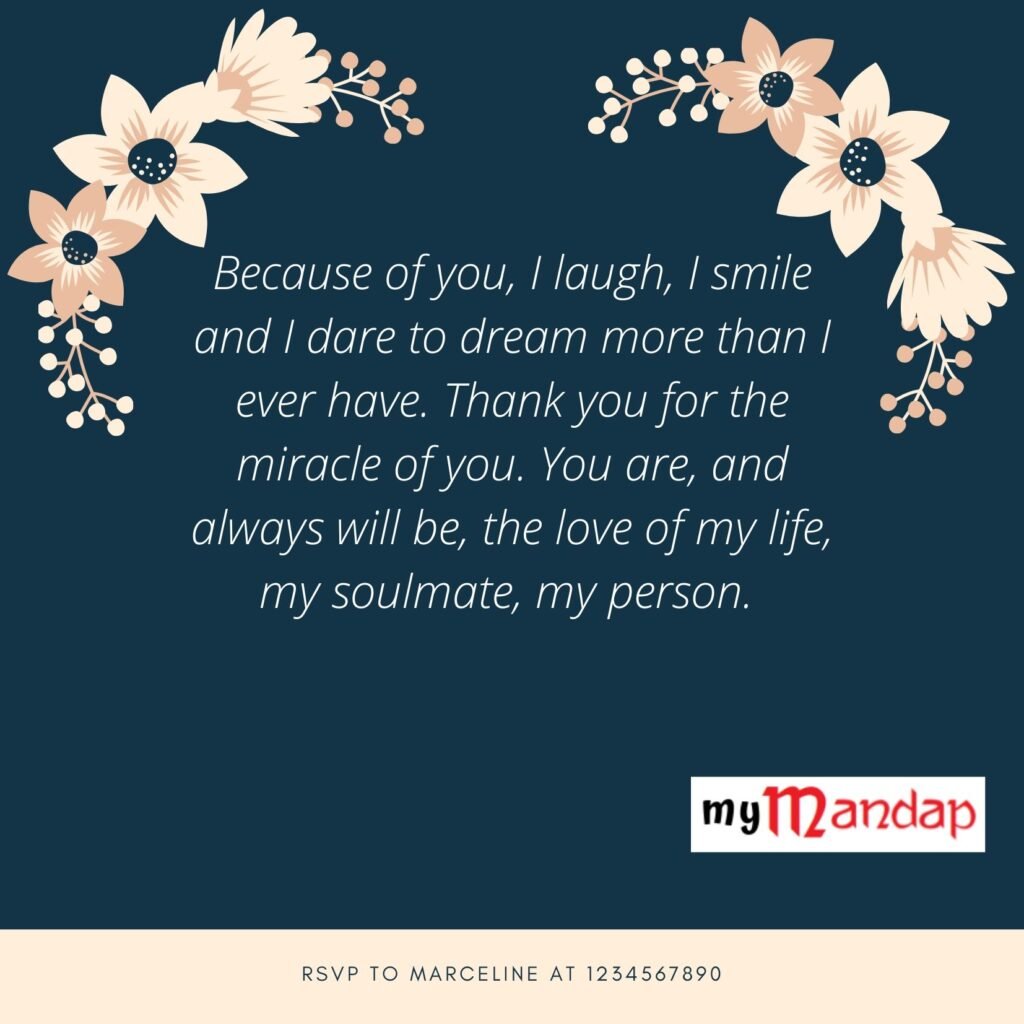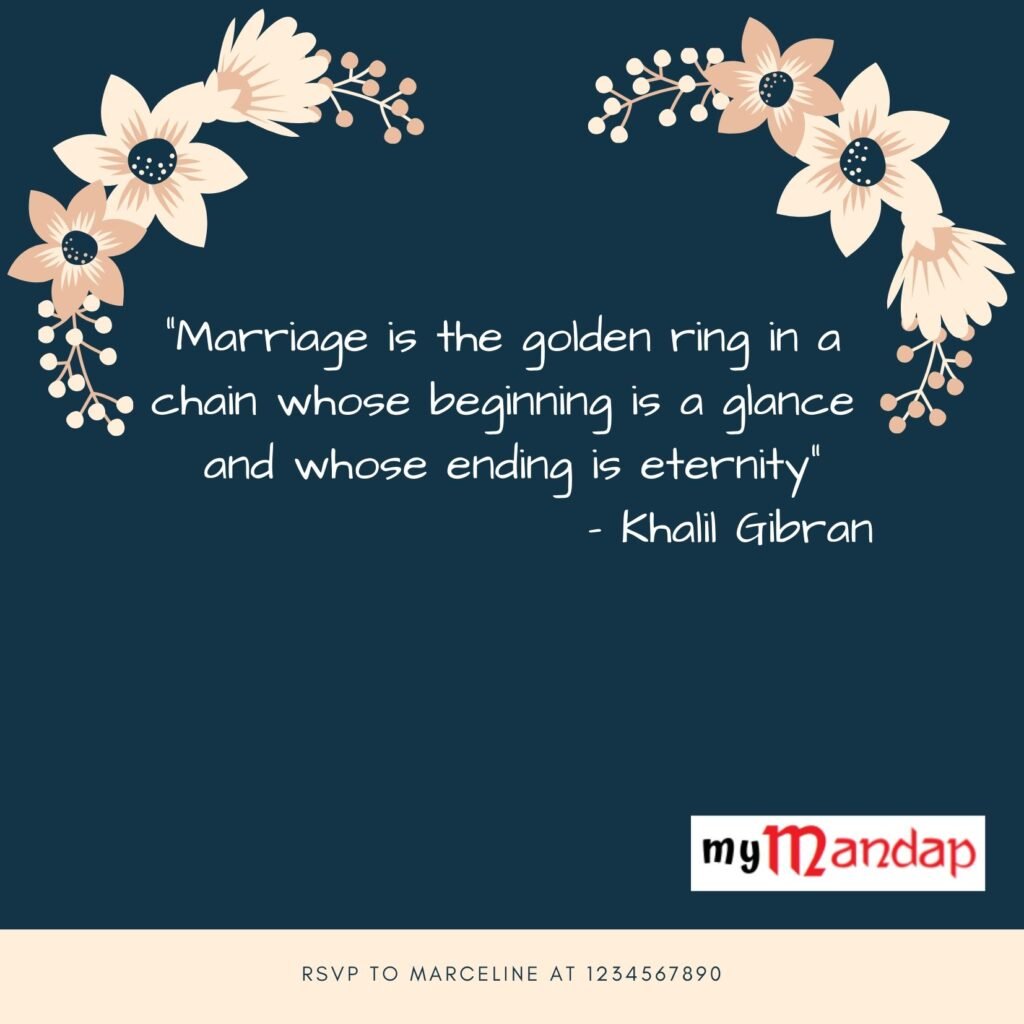 Read more: Amazing WhatsApp Wedding Invitation Trends
Quirky Wedding Invitation
If quirky is what you are described as there are some quirky wedding invitation quotes for you.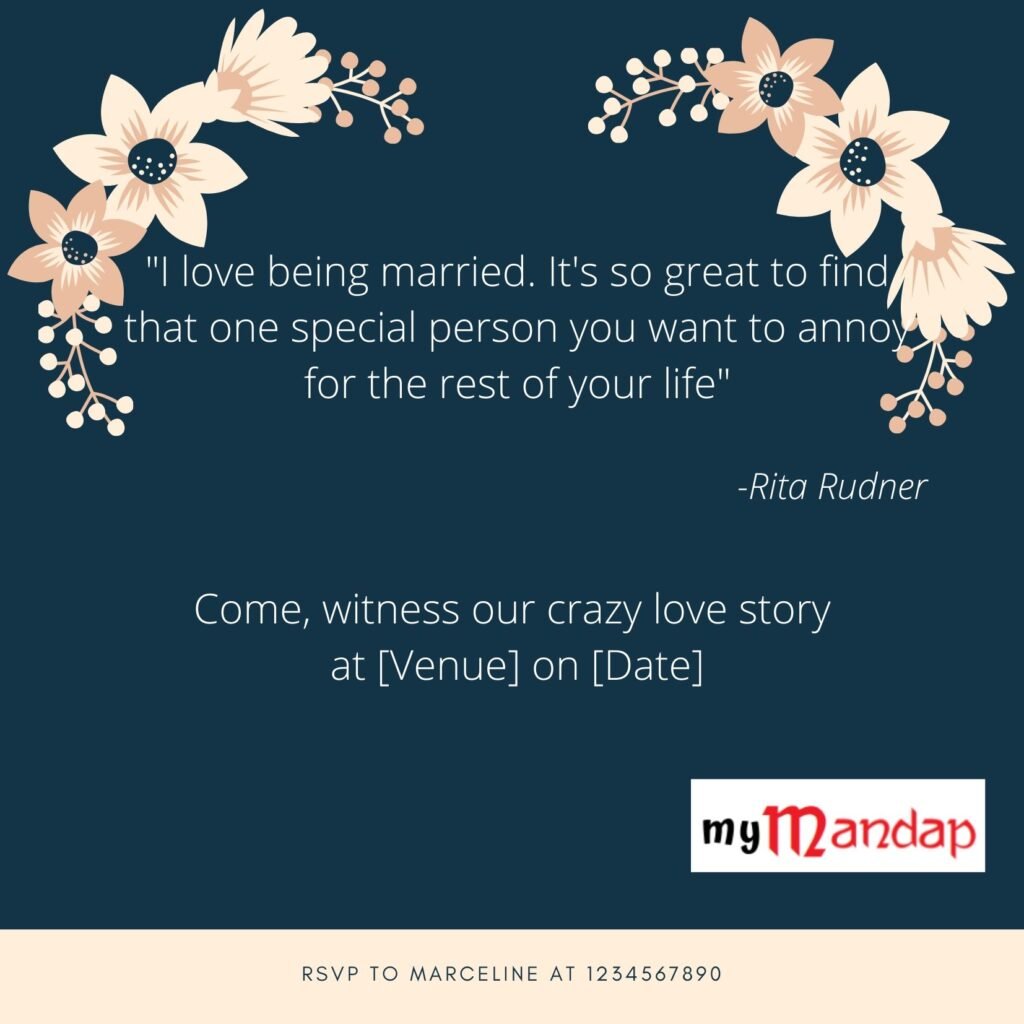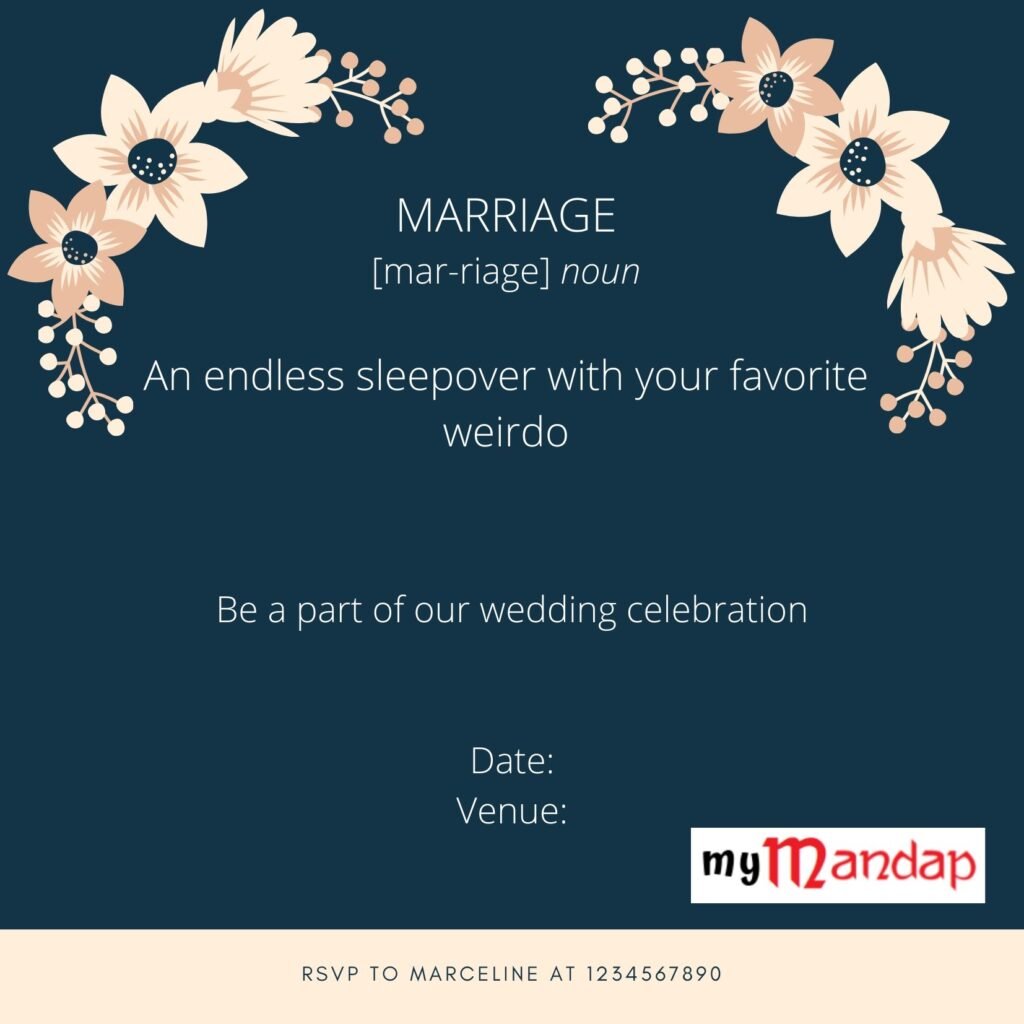 Simple & Elegant Wedding Invitation
Couples who believe in simplicity as the essence of their relationship would definitely choose simple and elegant wedding invitation quotes.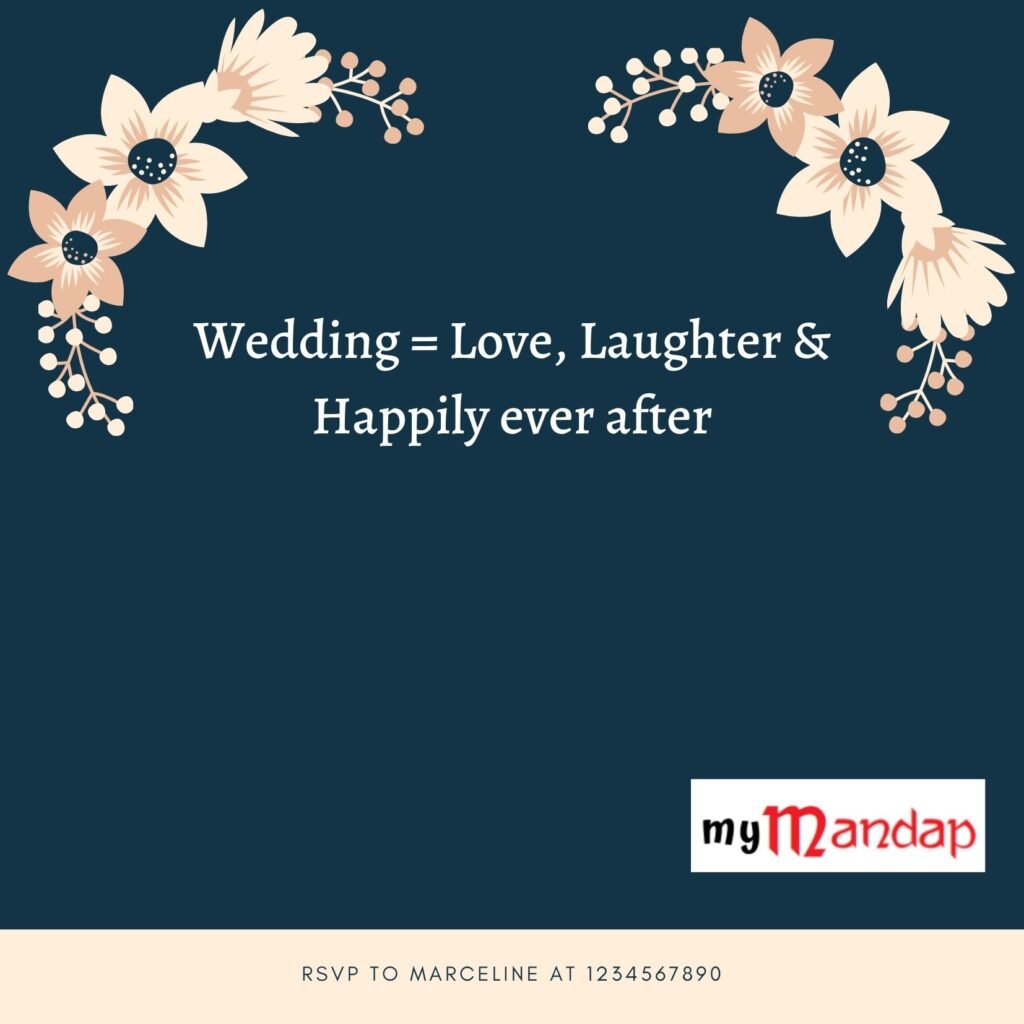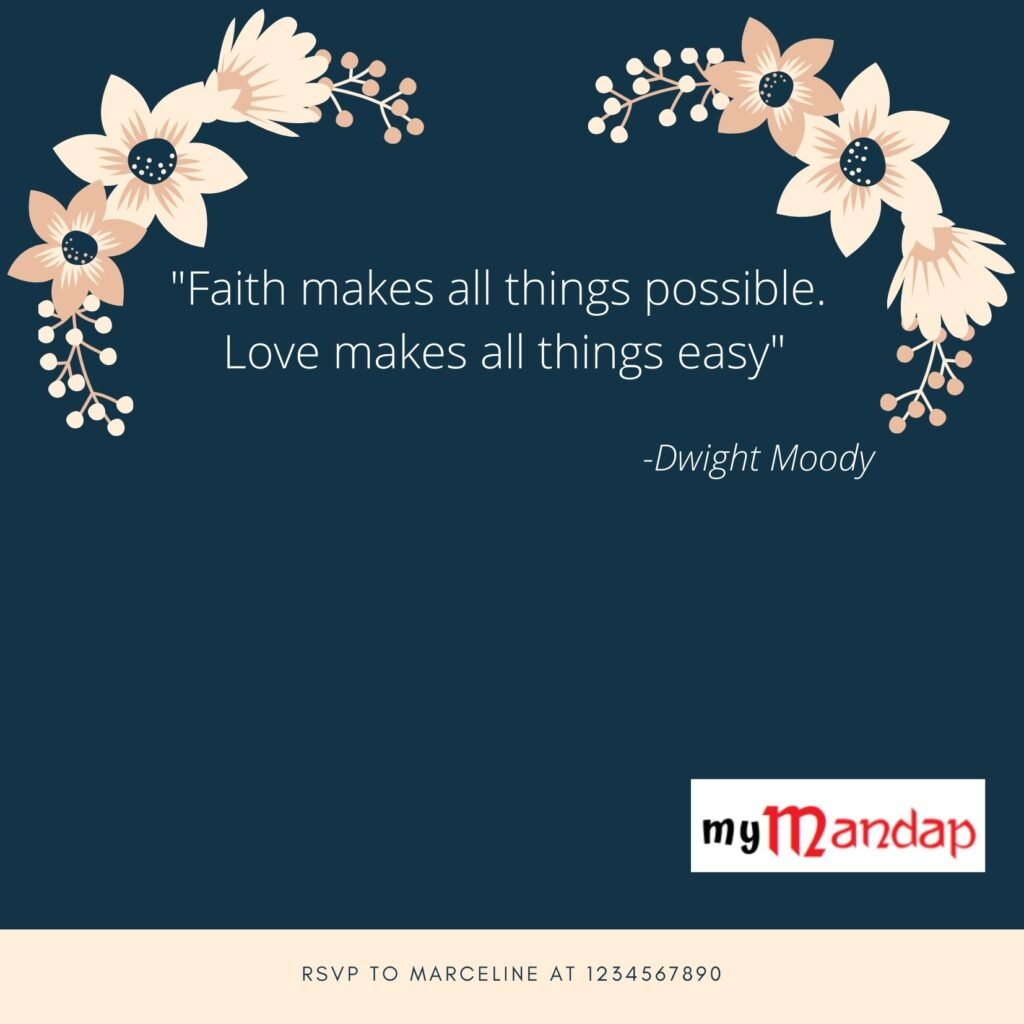 Sister's Wedding Invitation Quotes
For you've now witnessed your little sister grow up into a young lady who has decided upon her wedding to the man of her life. With a heavy heart and best wishes, all you want is for your sister to be happy. And that is exactly what would be reflected in your wedding invites. Here are some suggestions to choose from for your sister's wedding invitation.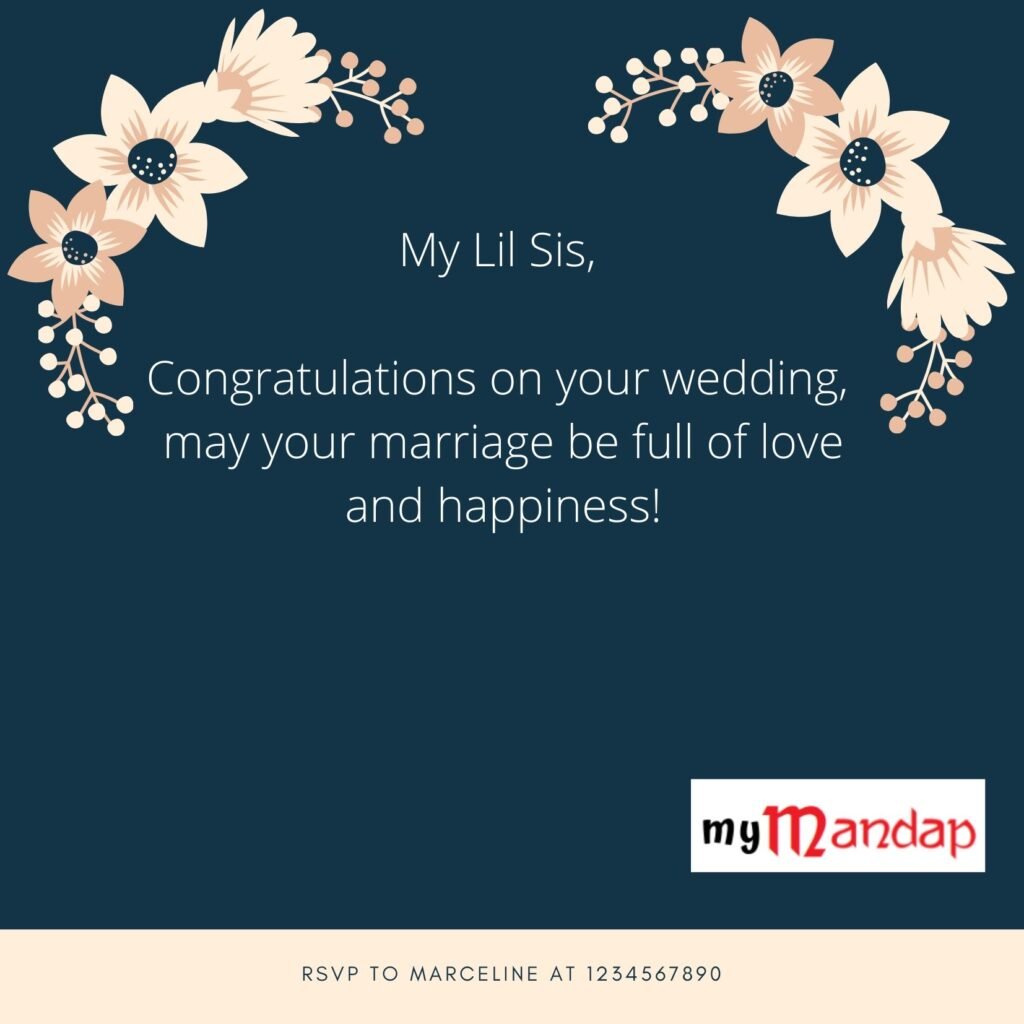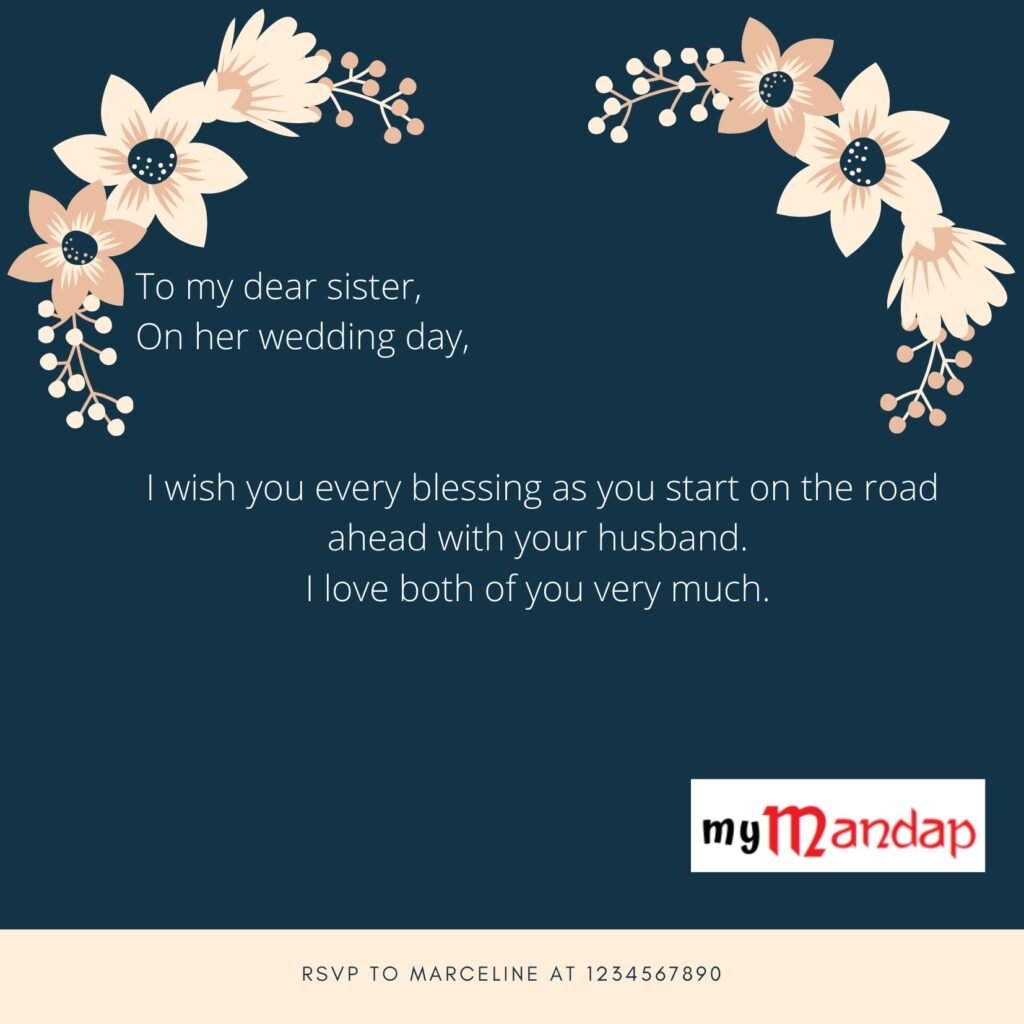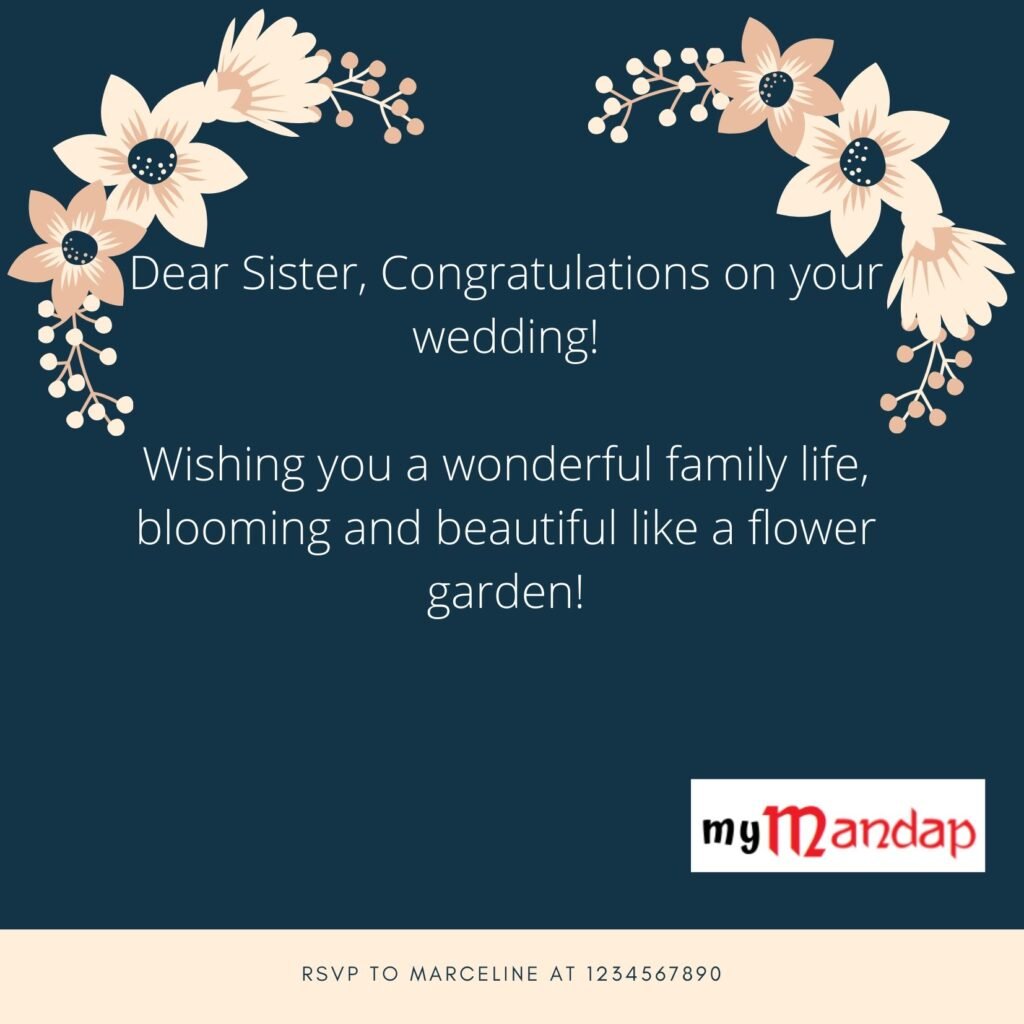 Wedding Invitation for your friends
No wedding would be complete without your friends. To invite your friends you need your wedding invites to be special as well as unique. Here are some wedding invitation quotes for your friends.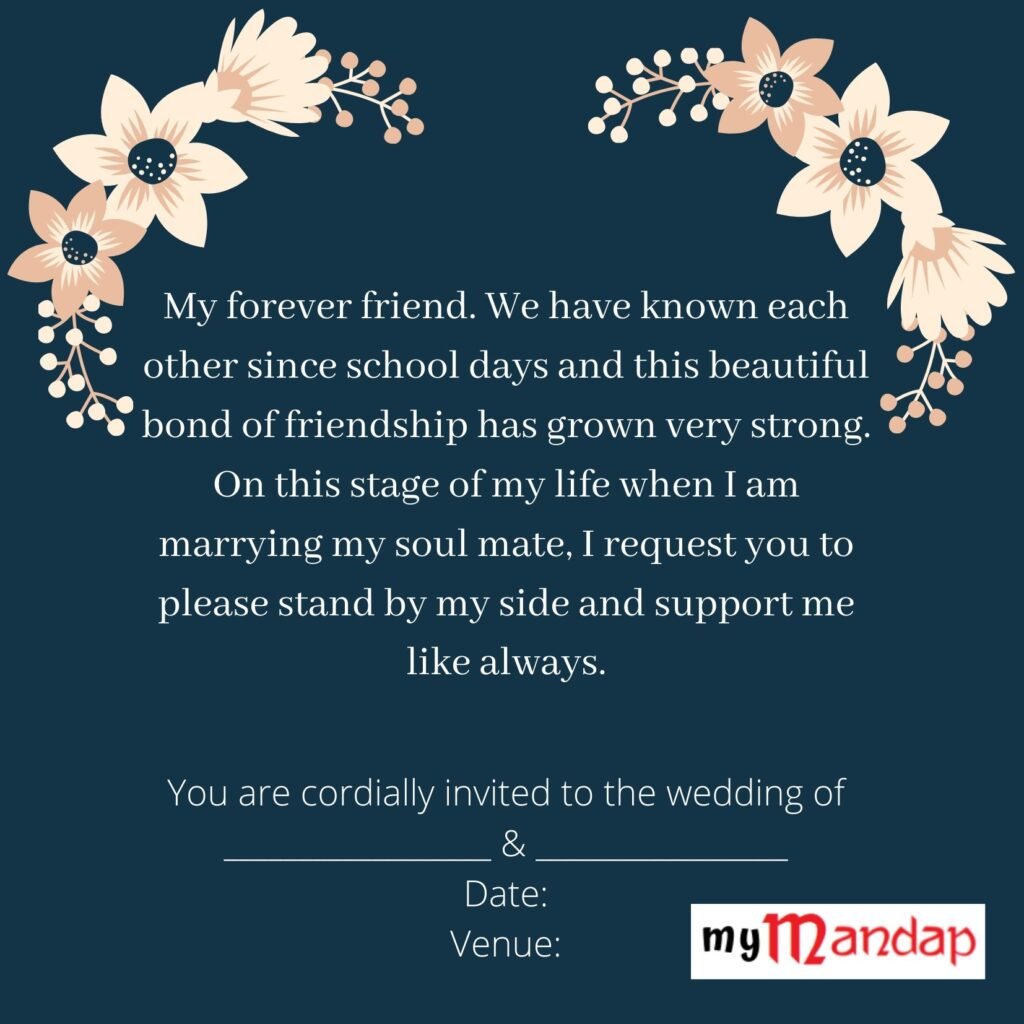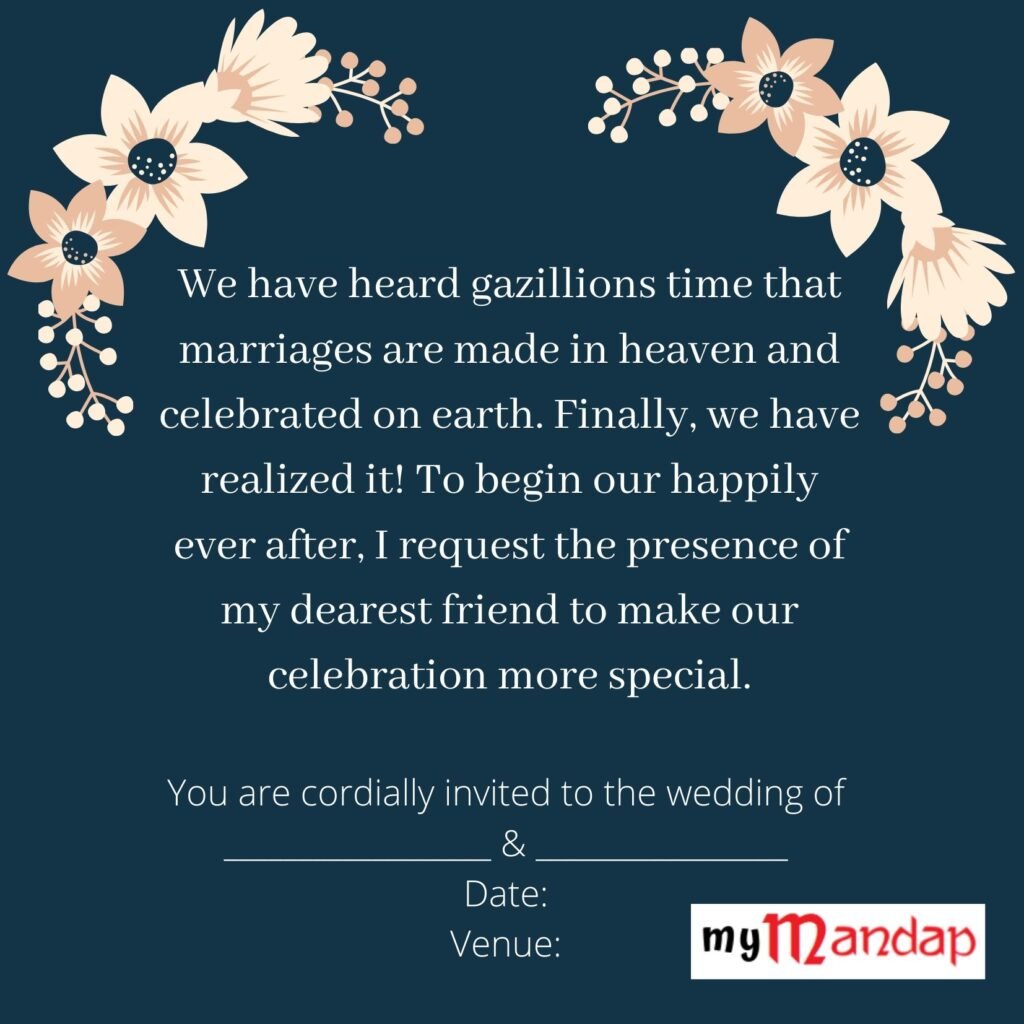 1st Wedding Anniversary Invitation Quotes for Husband
Not only your wedding but you can also use an invitation for your wedding anniversary as well to make it more special. Choose from some of the 1st wedding anniversary quotes. Moreover, 1st anniversaries are special!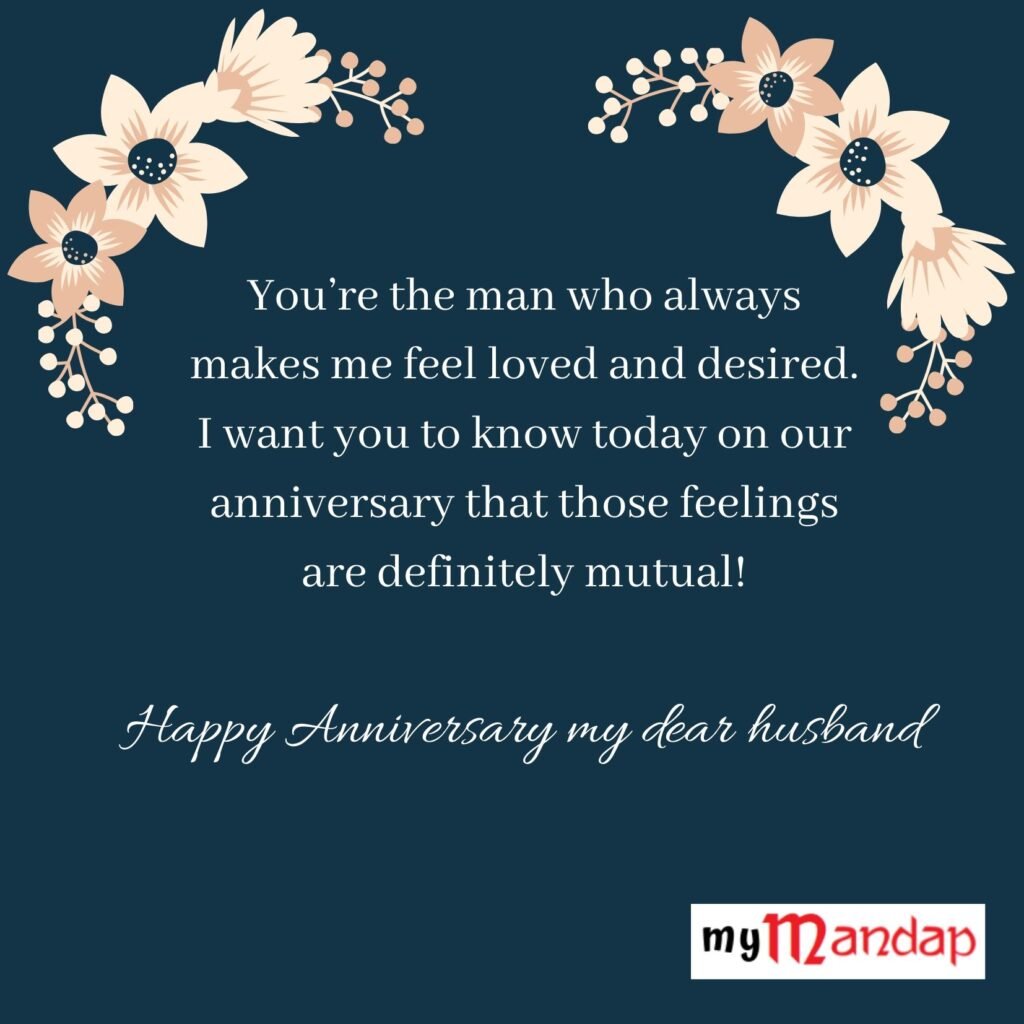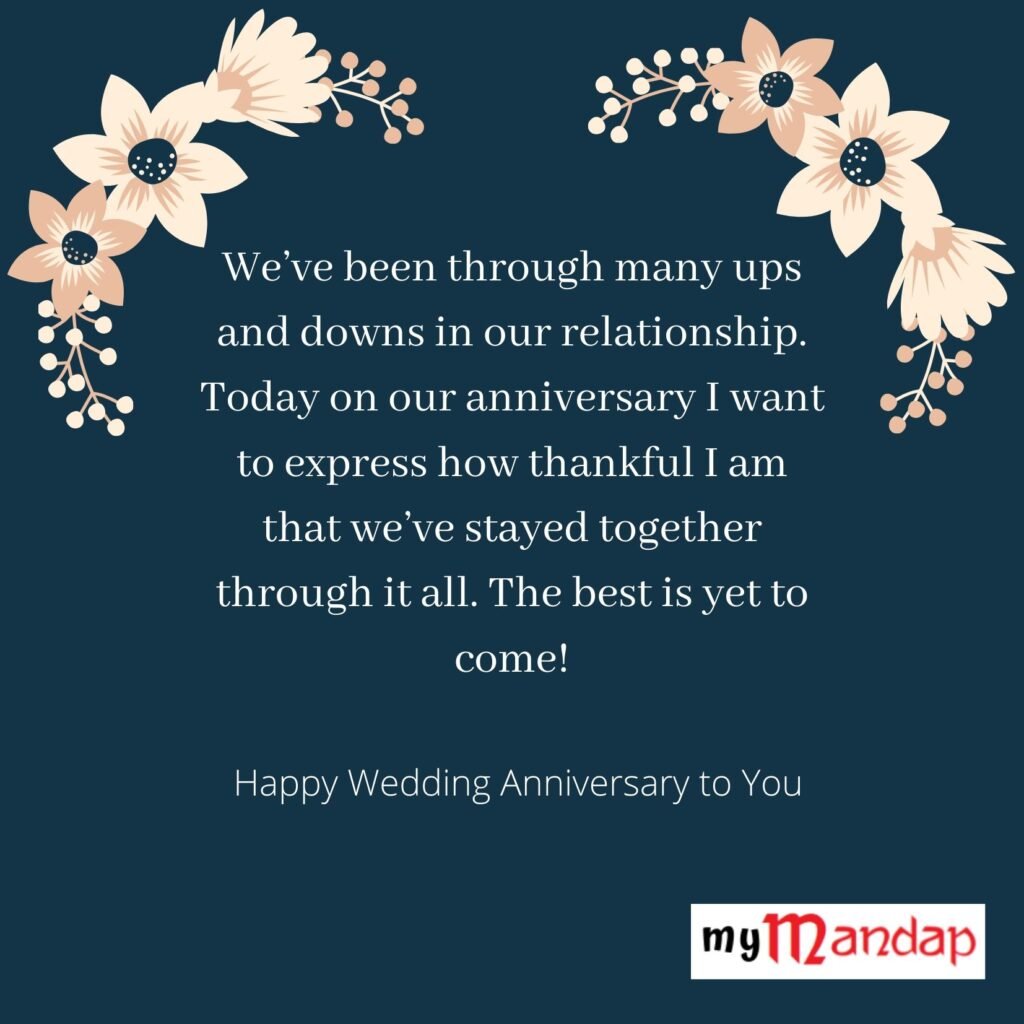 Also See: Latest Shadi Card Designs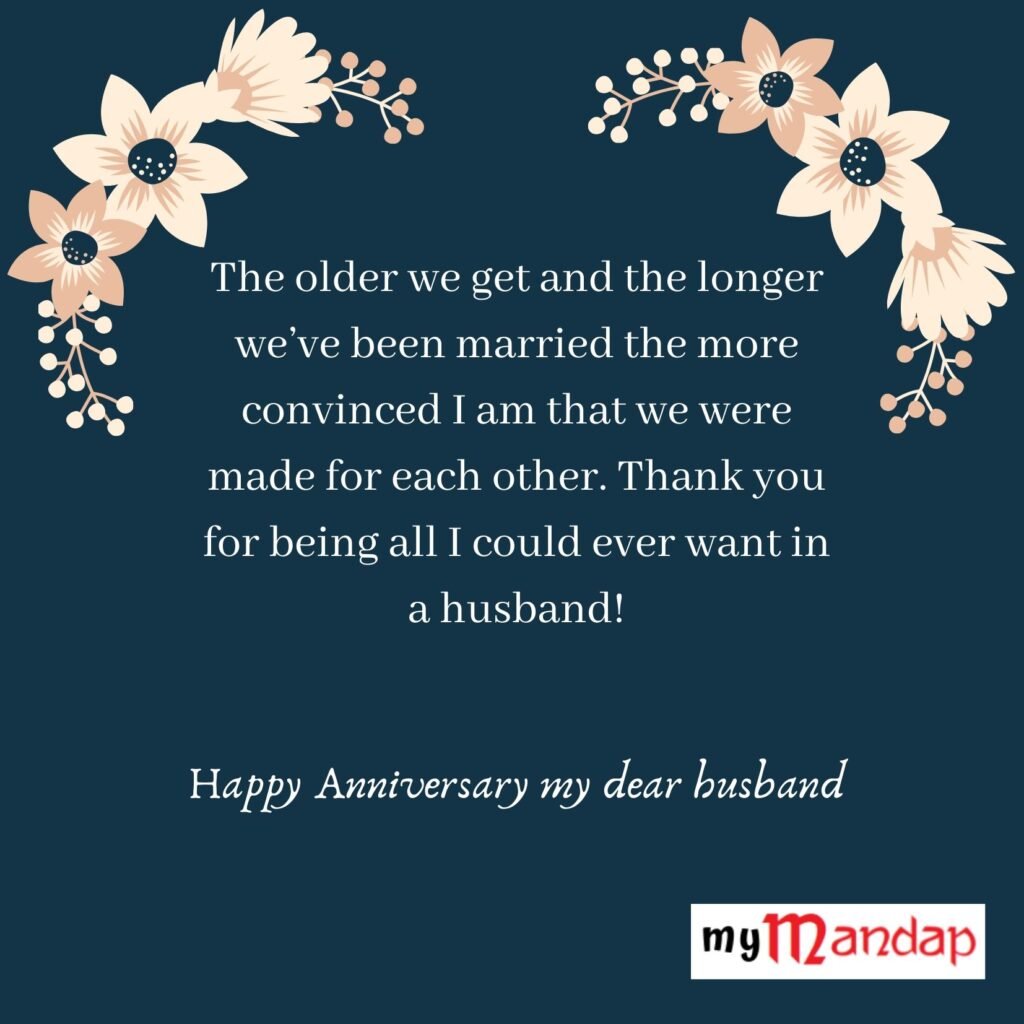 1st Wedding Anniversary Invitation Quotes for Wife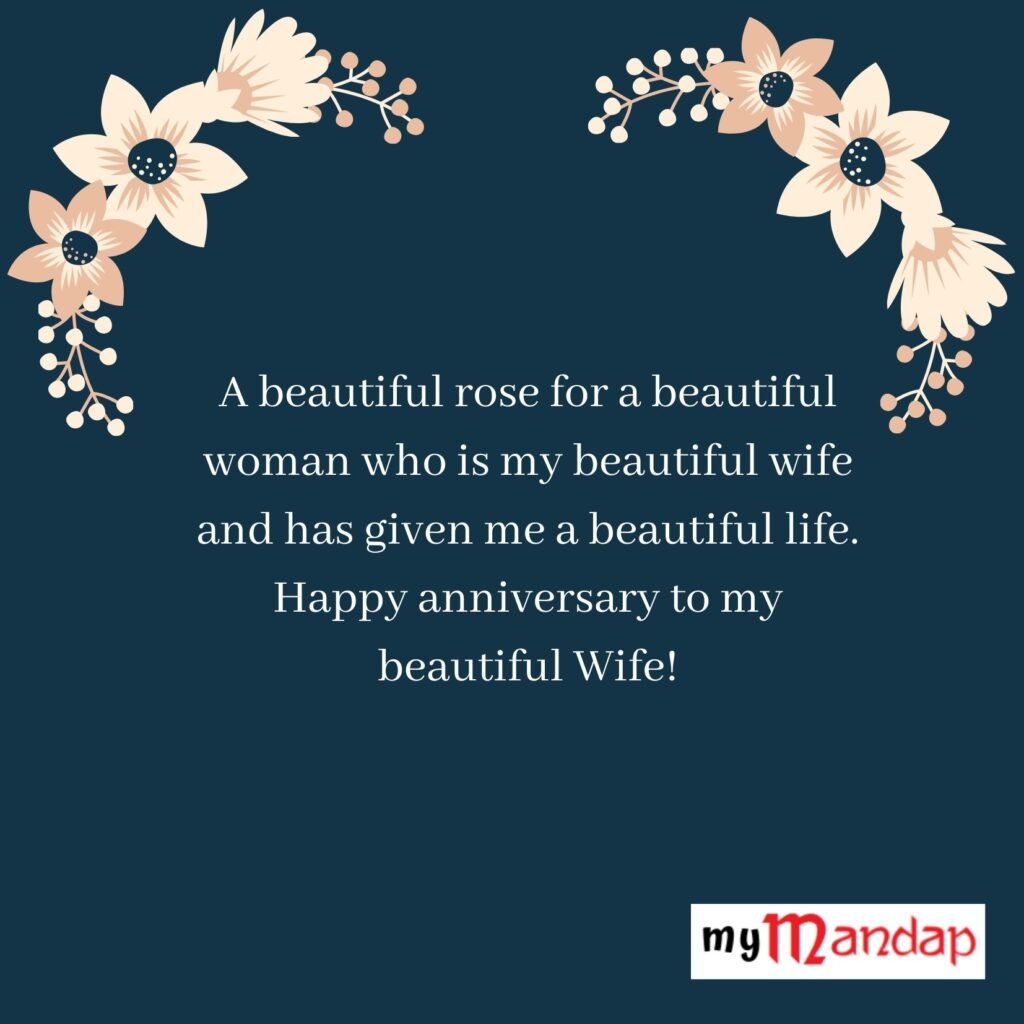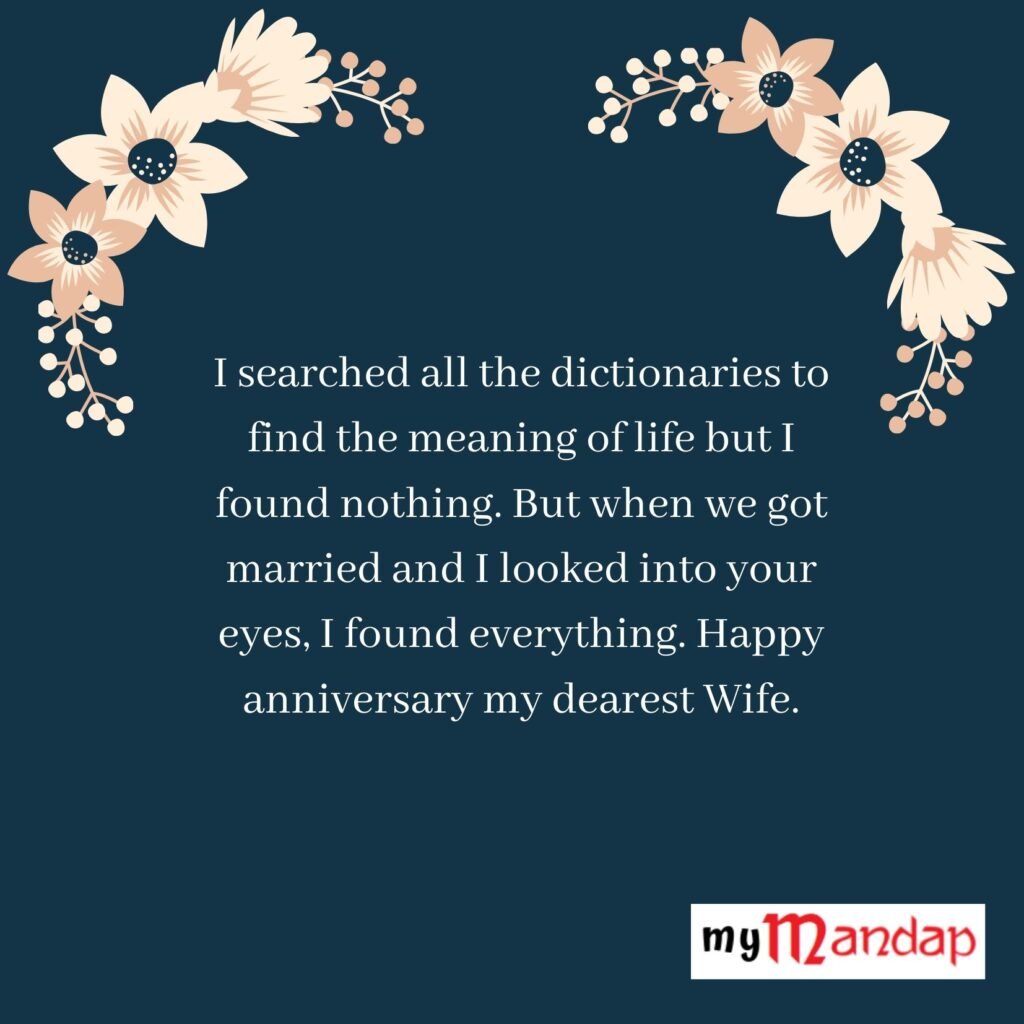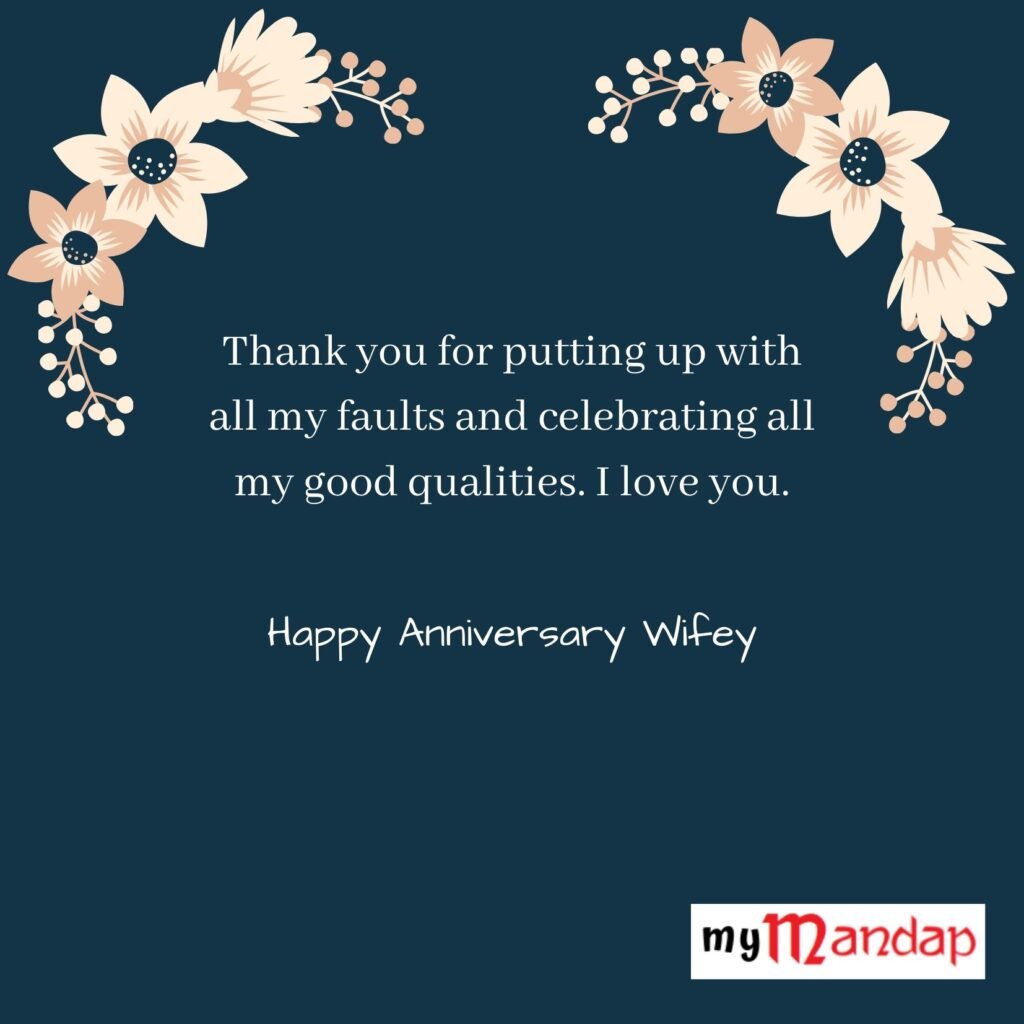 2nd Wedding Anniversary Invitation
1st anniversaries are special, 2nd ones are close to the heart, marking your progress in the journey of love. To make your 2nd anniversary more special, choose some utter romantic invitation quotes to wish your partner a special day.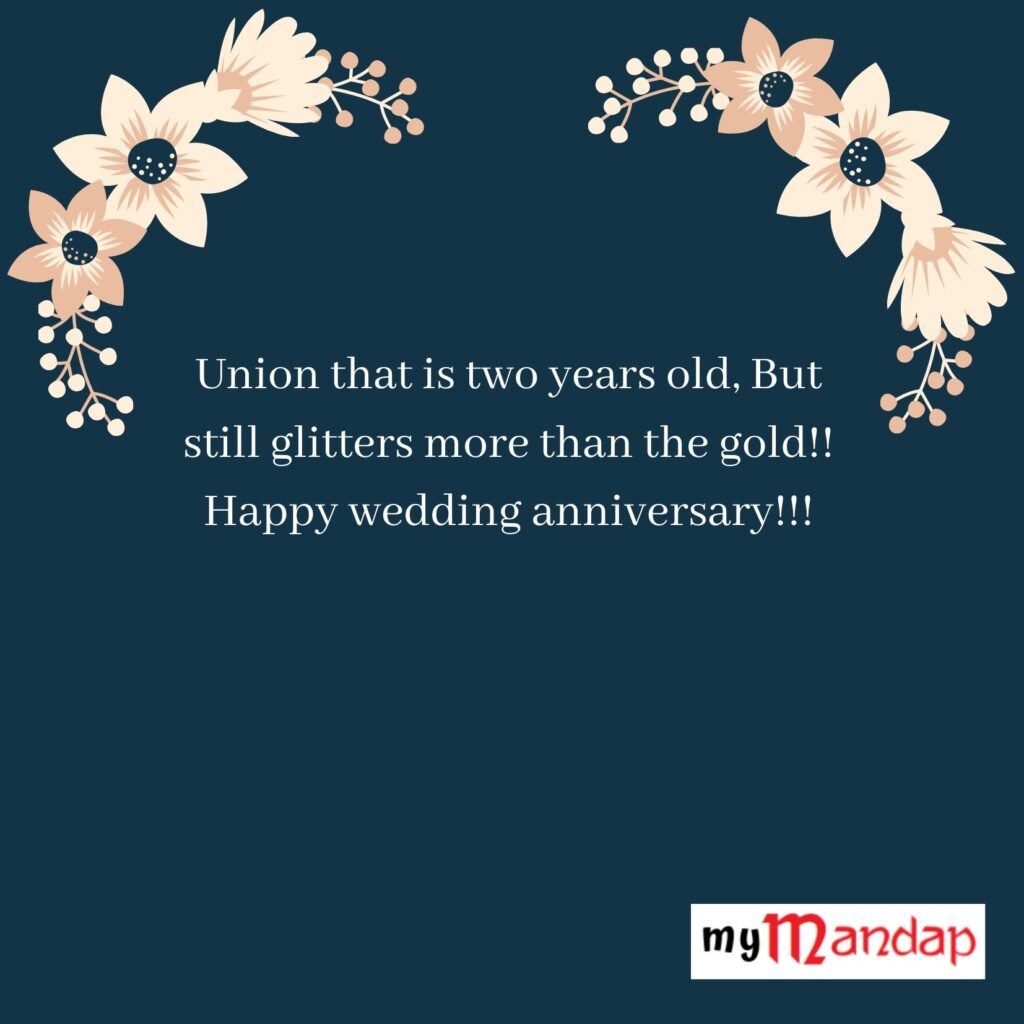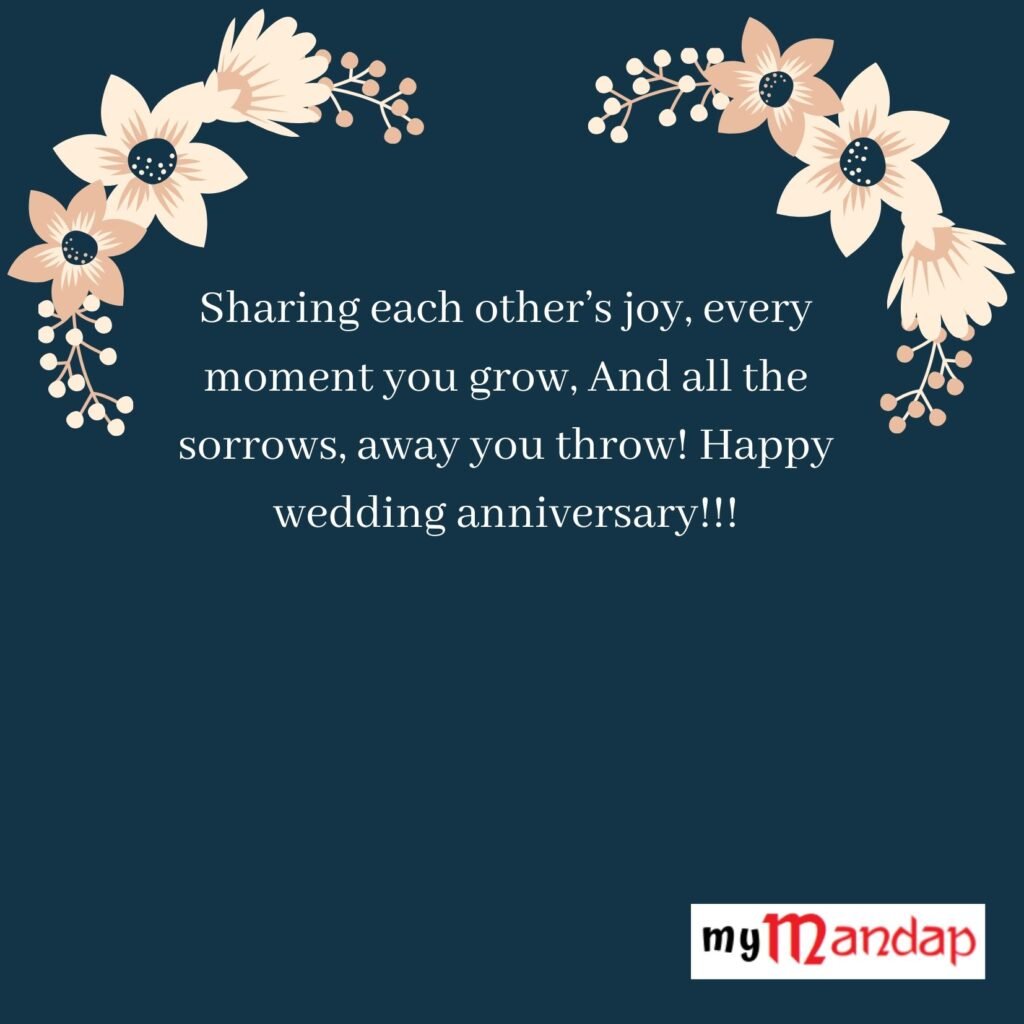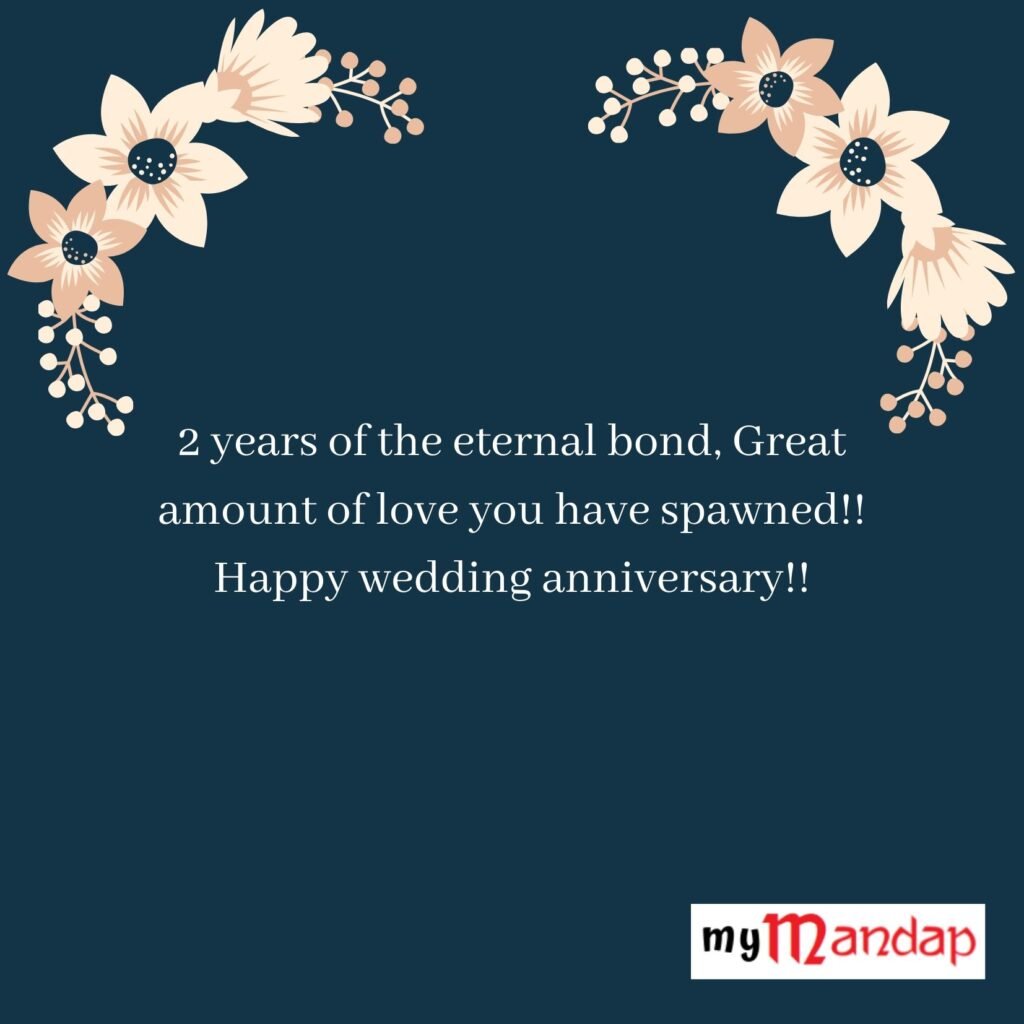 5th Wedding Anniversary Invitation 
5 years is a long time my friend, and when you have accomplished 5 long years with your loved ones you definitely ought to make it special. To wish your partner on this occasion, you need to use some equally special invitation quotes.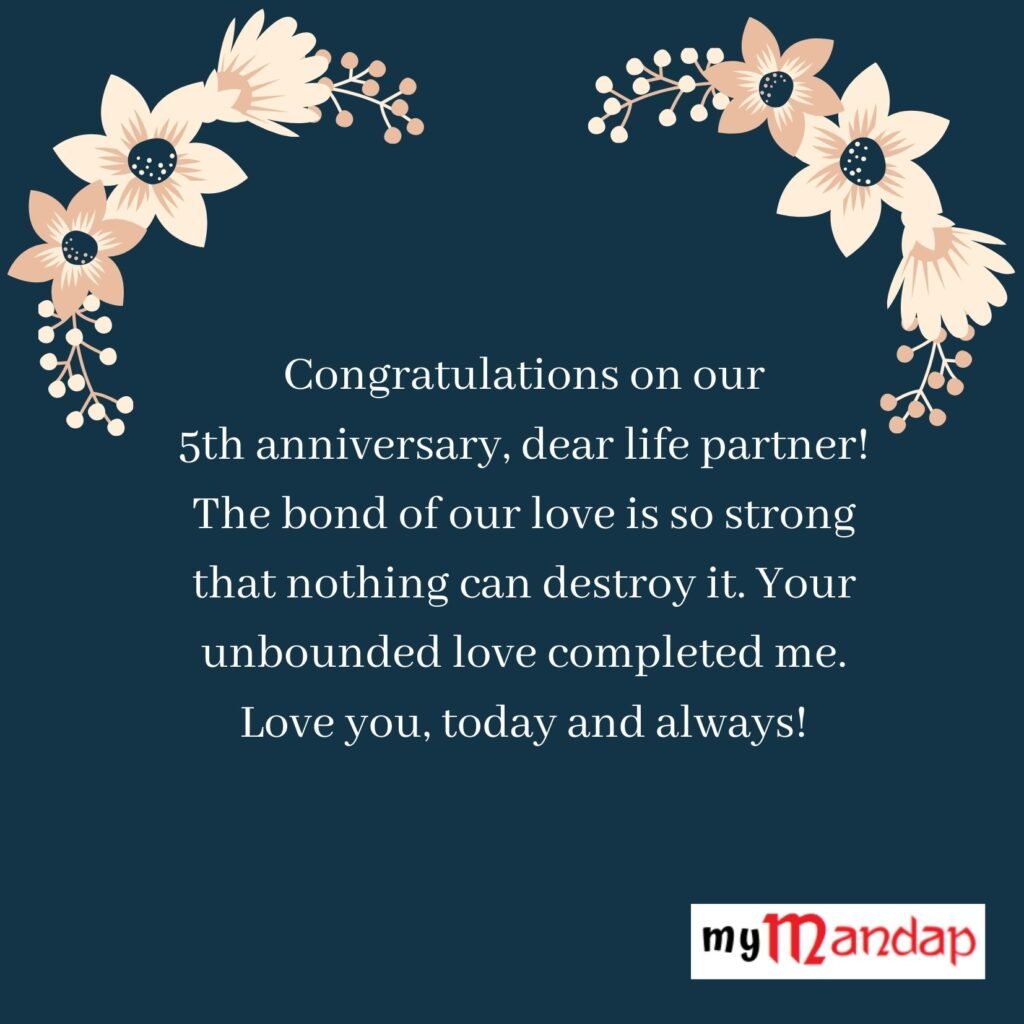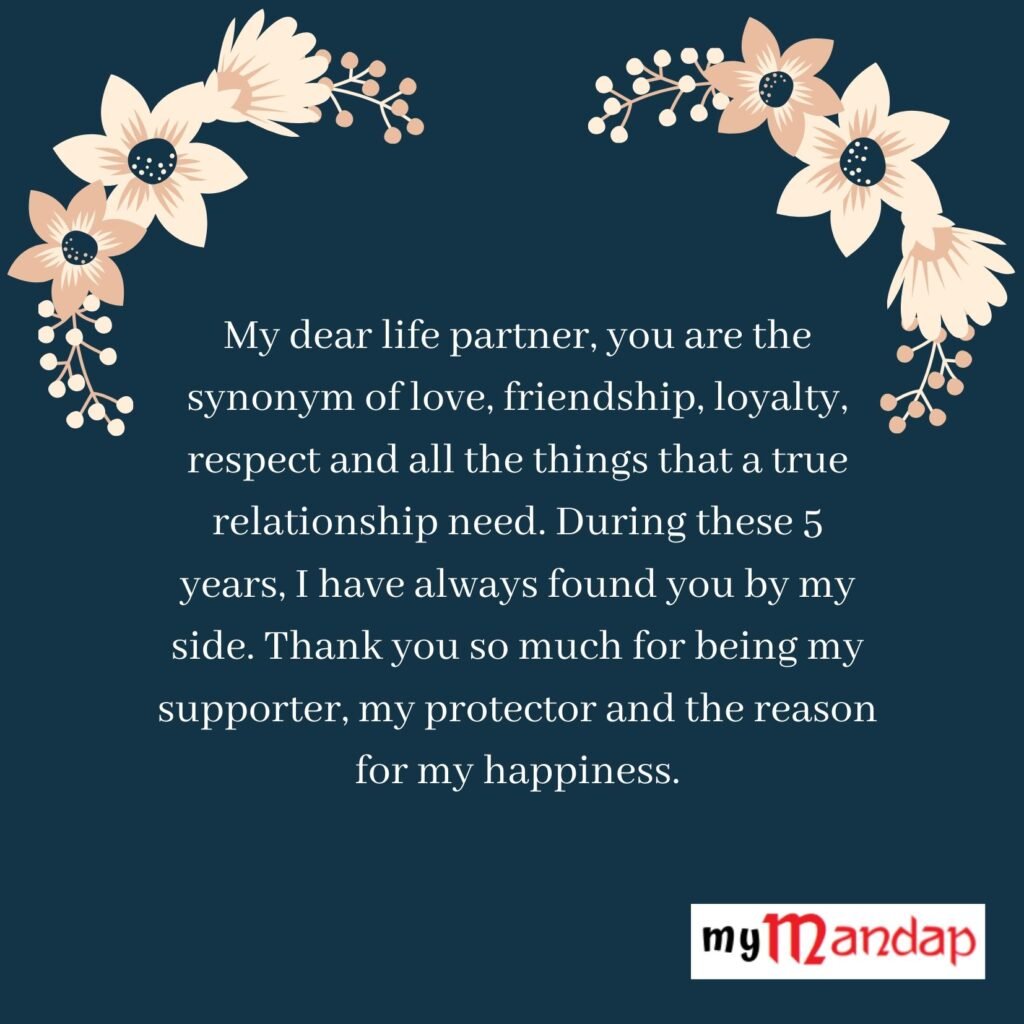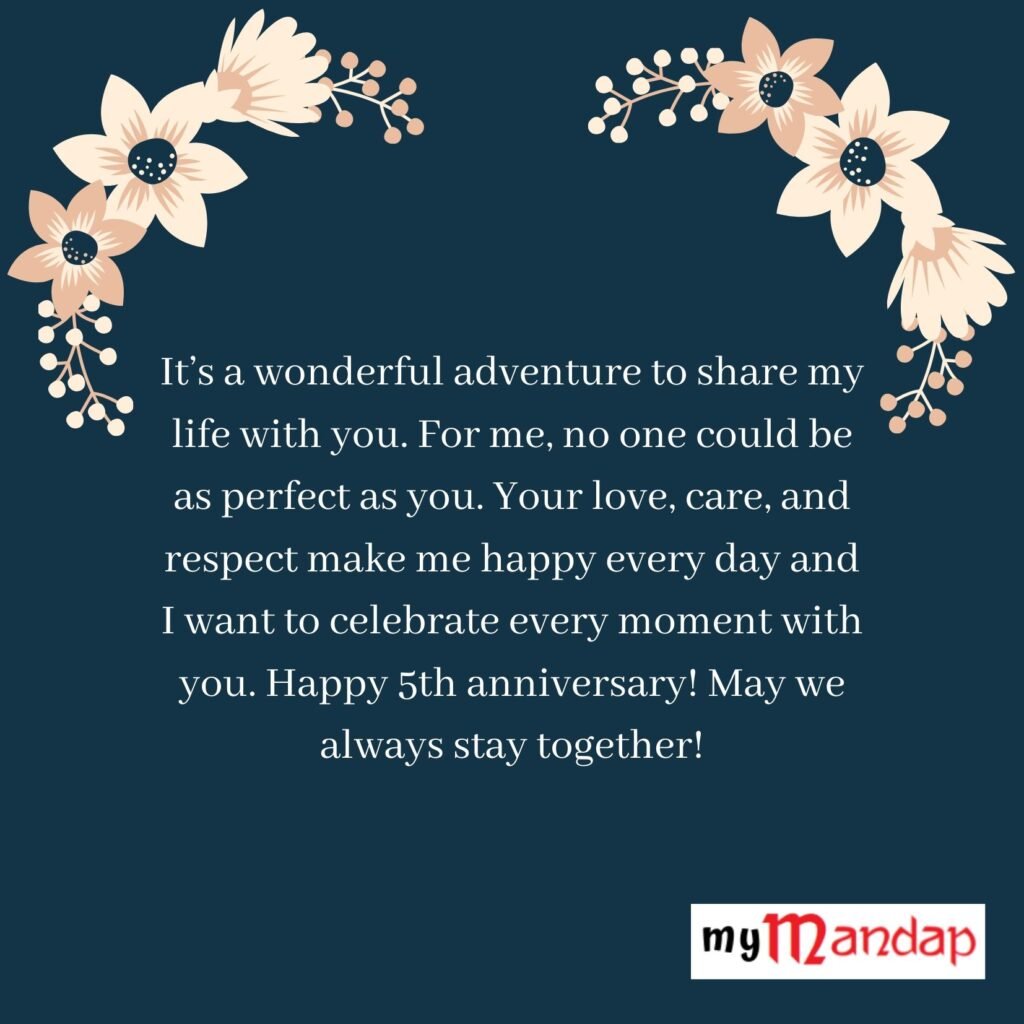 10th Wedding Anniversary Invitation 
What could be more adventurous than completing a decade with your loved one? On fulfilling 10 years with your partner you have reached a level of strong mutual bonding and understanding. Nothing can defeat your love at this point in time, yet you can try out some of the wedding anniversary quotes.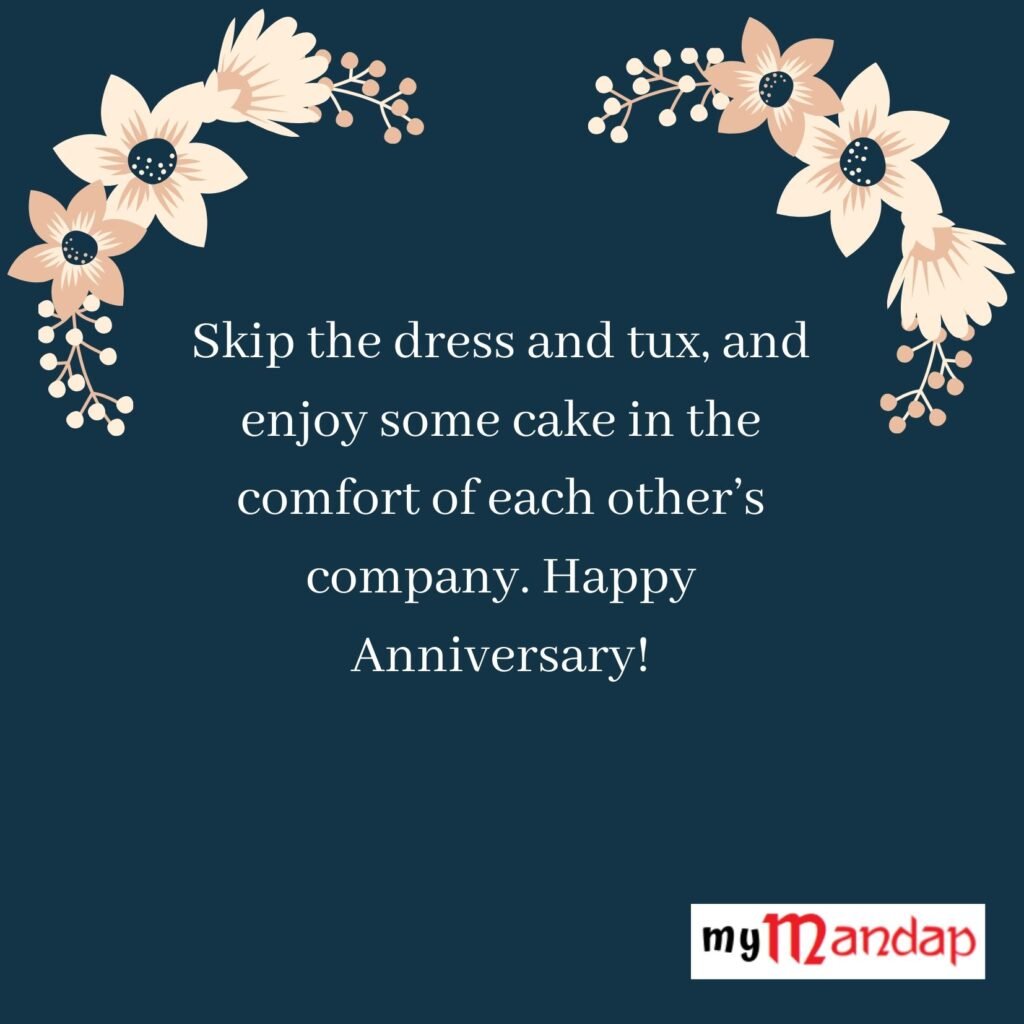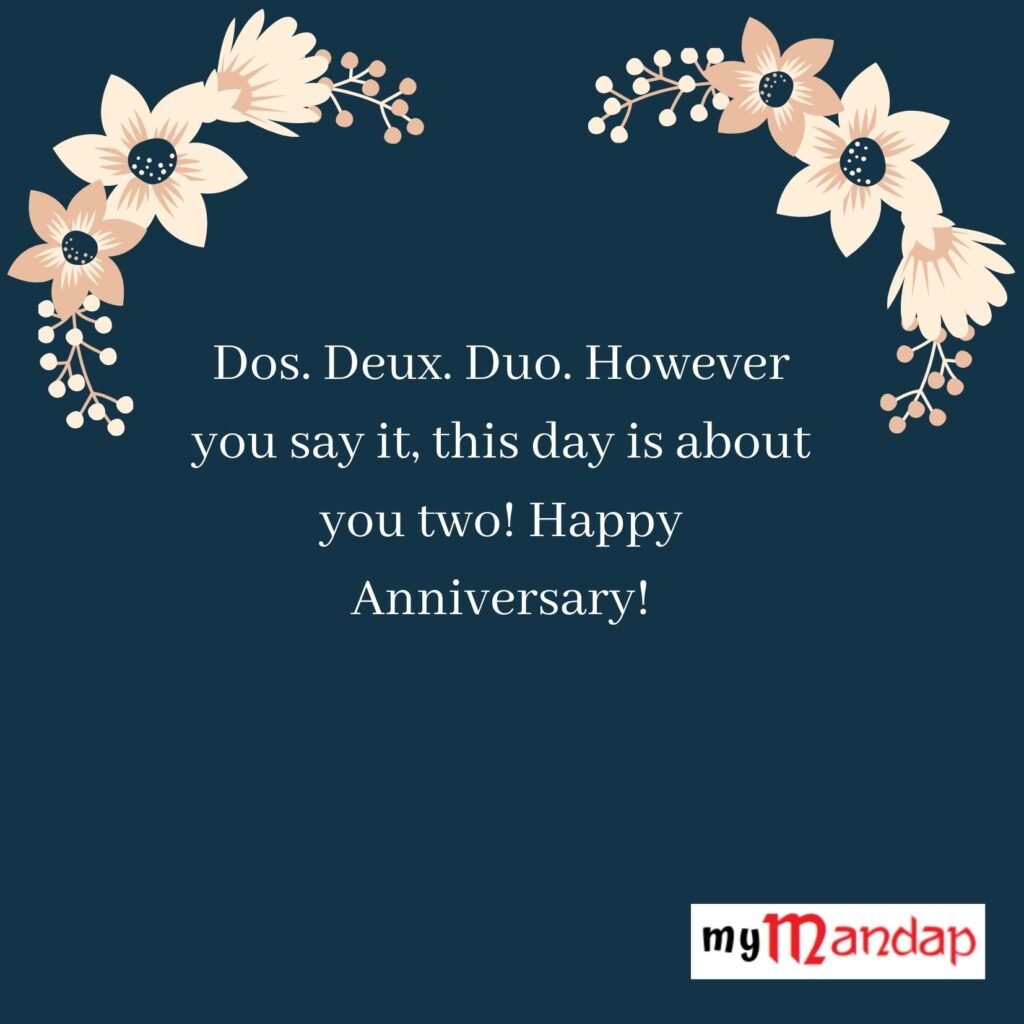 25th Wedding Anniversary Invitation
25 years, a silver period in your love story. And to mark the silver lining of these 25 years you need to wish your partner in a special way. Here are some 25th wedding anniversary special invitation to mark the silver lining of your life.