You'll undoubtedly require the services of an expert to plan your royal wedding, and a wedding planner in Jaipur will be your most important resource. It's nearly hard to plan your entire wedding event on your own, especially in the princely state of Rajasthan, where royalty pervades every breath you take.
As a result, hiring a team of professional wedding planners to arrange your wedding functions is a must; otherwise, your special day will be just another boring affair where people come to eat.
Furthermore, if you choose an exotic wedding venue in this city of exquisite palaces, you should hire an event planner to act as your personal destination wedding planner in Jaipur.
As a result, we've compiled a list of top wedding planners in Jaipur who are also known for designing regal weddings to make your search faster and more convenient. From traditional wedding planning to boutique wedding planning, this list consists of everything you have been looking for. 
Also check:Wedding Planner in Pune
List of top 10 Wedding Planners in Jaipur for a Regal Palace Wedding
Jaipur Weddings Planners N Decorators for a Wedding Planner in Jaipur
Are you planning a regal castle wedding in Samode Palace, but in the spirit of Bollywood? As bizarre as your desires may be, this is the best wedding planner in Jaipur who would undoubtedly make them a reality using a magic wand. Yes, the results are impeccable and wonderful because of the way they work with such enthusiasm and commitment.
They have the best caterers and wedding decorator in town and will turn your fantasy wedding into an utopian paradise, leaving no stone unturned. Moreover, if you are looking for a budget wedding planner in this Pink City, you should certainly consider this wedding planning company.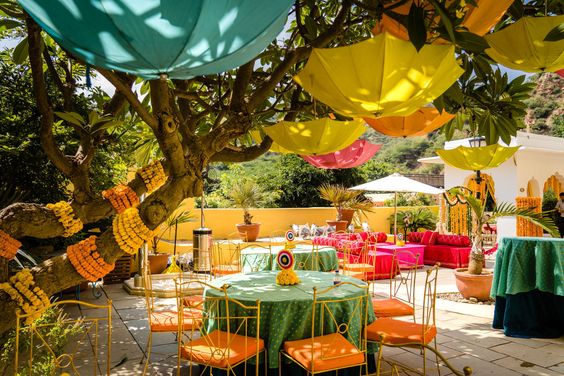 Wedding Cost
The base price is Rs 2.5 Lakhs. 
Read also: Wedding Planner in Udaipur
Show Mania Events & Entertainment for a Wedding Planner in Jaipur
This will be your go-to option if you're looking for a destination wedding planner in Jaipur that specialises in royal weddings but can also pull off a beach wedding in Bali, a Forest or a Yacht wedding in some magical place. You'll need a heritage hotel as your wedding site even if you're having a classic wedding. It will be their responsibility to assist you in choosing one. 
Every couple prefers choosing them as their professional wedding planner because they are exact and dedicated to every minute detail. Your big day will be a smash-hit not only for you two but your wedding guests will love it too!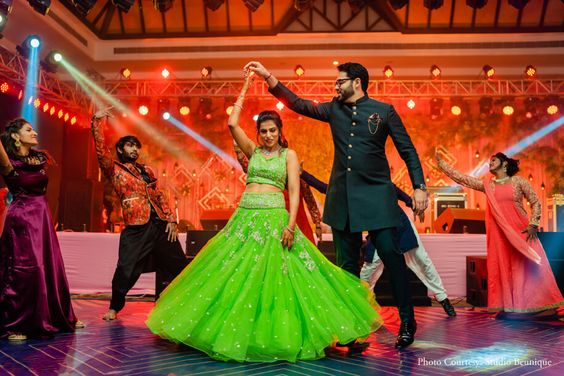 Wedding Cost
Starting price range lands between Rs 4 – 6 Lakhs. 
View more: Wedding Planner in Kolkata
Fiestro Events for a Wedding Planner in Jaipur
This Jaipur wedding planner can provide you with the peace of mind you've been looking for. If you let someone ruin your wedding occasion, God forbid. It hurts just to think about it. Thankfully, this wedding design company would gladly assist you in this regard with their claim to provide a tight security on your wedding day. They are known to be a one-stop shop with a top-notch wedding planning service. 
From having the greatest wedding vendors in town on their payroll to realising your desires like a Desert Wedding in Jaisalmer, they will help you out throughout to plan your dream wedding.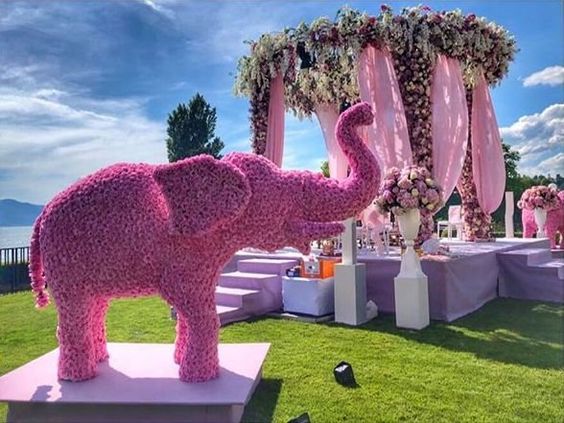 Wedding Cost
The base range is around Rs 4 – 6 Lakhs. 
myMandap for a Wedding Planner in Jaipur
This best wedding planner in Jaipur takes the top spot on this list. With the support of their experienced group of artists and caterers for wedding decoration and a finger-licking wedding meal, this wedding management company has easily conquered all other larger organisations in terms of competition. 
To find the most opulent venue, you'll need to search hard assuming you know where to search, as well as carry smart negotiating skills. And, in order to complete all of these time-consuming activities, a wedding organizer is required. So, if you are someone who goes for the best and nothing less than that, this one is your ideal choice then.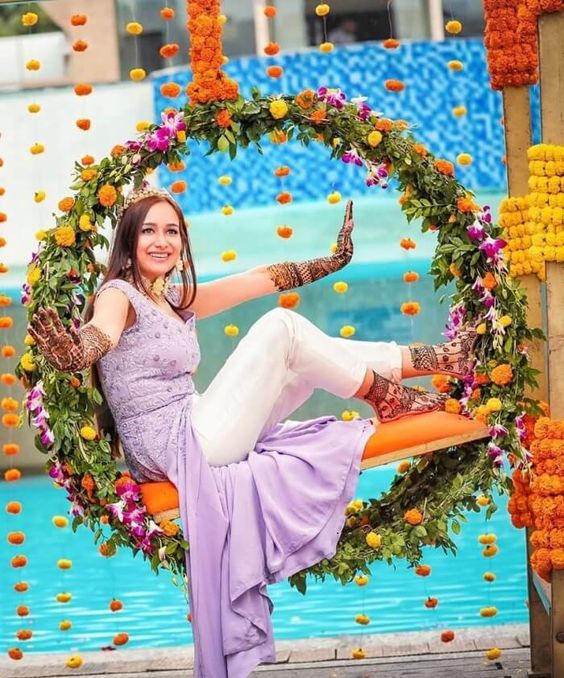 Wedding Planner in Jaipur Cost
To plan a full wedding, they charge Rs 5 Lakhs. And for destination weddings, it's Rs 10 Lakhs only. 
Purple Grapes Events for a Wedding Planner in Jaipur
Becoming the most well-known Jaipur wedding planner hasn't ceased this event planning firm from improving and succeeding at every project they are assigned for. If you want your wedding to go off without a hitch, this wedding planner is the one for you. They specialise in dazzling marriage decoration and floral arrangements, and they offer a plethora of innovative ideas for your wedding stage decor that will wow you.
Couples are drawn to their professionalism and commitment to ensuring that their clients are satisfied. Winning their customers' faith and maintaining that relationship even after the event demonstrates how ideal they are for you and your wedding ceremonies.
Wedding Planner in Jaipur Cost
Minimum package price is Rs 6 Lakhs. 
Shaadiwala for a Wedding Planner in Jaipur
This Indian wedding planner Jaipur has successfully organised numerous Indian weddings in a variety of exotic wedding locations with the help of its well-trained team. They have a lot of unique ideas and exemplary execution skills that can help you in planning your wedding.
Consider employing this company's wedding service for tension-free preparation if you would prefer spending your time enjoying this period with your loved ones rather than making calls, visiting vendors, or handling the staff the whole day. This firm will assist you in developing a reasonable wedding estimation based on your needs and tastes, and will ensure that it is adhered to during the planning phase.
Wedding  Cost
The base range lands between Rs 2.5 – 4 Lakhs. 
Knot So Special for a Wedding Planner in Jaipur
This wedding event planner in Jaipur is popular for organizing destination weddings and has worked in locations all across the country with varied wedding themes. This wedding planning company major in designing, supervising, and executing flawless wedding functions for your perfect wedding. They know what's right for weddings and the festivities that go along with them.
They love to put a smile on the faces of their customers and give their all to make sure you give them your loyalty and faith. Their mission is to make your big day one of the most remarkable moments of your life! Make sure you hire a professional wedding photographer to capture this unforgettable occasion.
Wedding  Cost
Packages begin at a price range of Rs 4 – 6 Lakhs.
The Large Sun for a Wedding Planner in Jaipur
Known to be an outstanding wedding planner in Jaipur who can help you with just about everything event-related, from managing a corporate event or a birthday party to preparing your big day. This company believes in focusing on the tiniest thing, in addition to having the best designers in town. Based on the couple's values and priorities, they offer both ready-made and customized plans.
If you want to add a " WOW " factor to your big fat wedding, this wedding planning firm is a great option. They will go to extraordinary lengths to make your occasion magnificent and stylish, whether it's organising luxury attire for your wedding day or designing stunning banquet halls. 
Wedding  Cost
Planning fee is Rs 50,000. 
Lagan Mandap for a Wedding Planner in Jaipur
Believe us when we claim that this is the best wedding planner in Jaipur who will treat you and your wedding guest list as if you all are a member of their family. This wedding expert will hang onto your trust and offer their all to create your D-day a memorable experience, just as you believe and trust your family.
Their best attribute is hospitality, which is an important aspect in Indian weddings. Their method of forming a unique bond with clients is to maintain a good relationship with them and then provide them with the greatest caterers and the best makeup artist in town.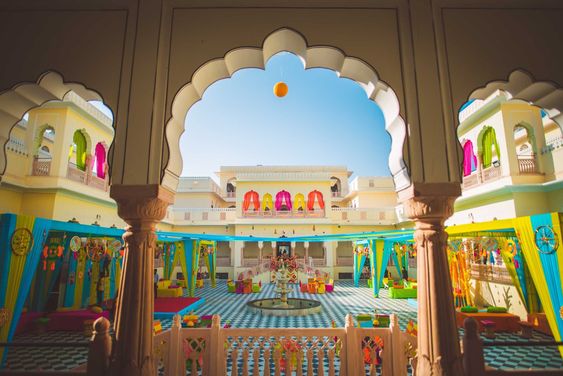 Cost
The base price is Rs 6 Lakhs. 
Saaj Weddings  for a Wedding Planner in Jaipur
Because of the projects they have completed both domestically and globally, this destination wedding planner in Jaipur has risen to the top. Their team creates amazing events and nuptials, as well as developing and planning all things aesthetic. They have the finest decoration skills! This company claims to provide exceptional care and planning to its clientele.
They take control of everything necessary to ensure that your momentous day is a huge success. What more could you ask for in an event planner than someone who aims to implement each tactical plan with exceptional execution in order to help you achieve your flawless wedding?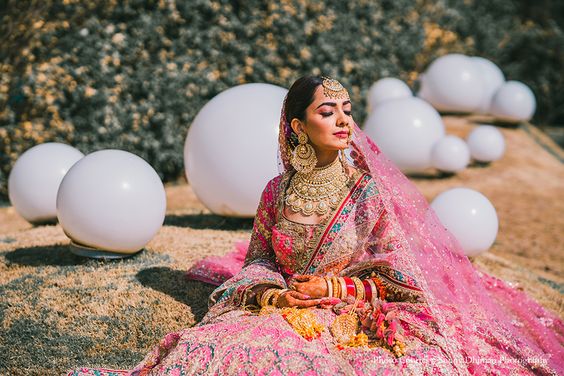 Wedding Cost
Starting wedding package is less than Rs 2.5 Lakhs. 
So, these are the top wedding planners in Jaipur who are passionate enough to make your wedding a grand and classy event. If you got the one you are looking for, then don't waste time in appointing them. To know more about wedding planning and other events or updates on the latest bridal fashions and accessories; do not forget to visit myMandap!