A Bengali Wedding Menu Card is obviously something you will receive at the beginning of the 'Buffet'. It contains a well-detailed tabulation of all existing dishes in the food layout. 
The purpose of a Food Menu at a Wedding Function is nothing but to make it easier for the guest to locate each dish. Starting from counters to knowing all probable dishes that you might savour. 
Here, we have not gathered those dishes, but the Bengali Wedding Menu Card designs, that can be of great use to you. 
Top 10 Fabulous Designs for Bengali Wedding Menu Card
Why do you think Bengali Wedding Menu Card is so essential for the buffet? Well, this isn't something very important but having one doesn't harm a single person. Rather it curates enough time, to reach out to the exact dish that their heart desires.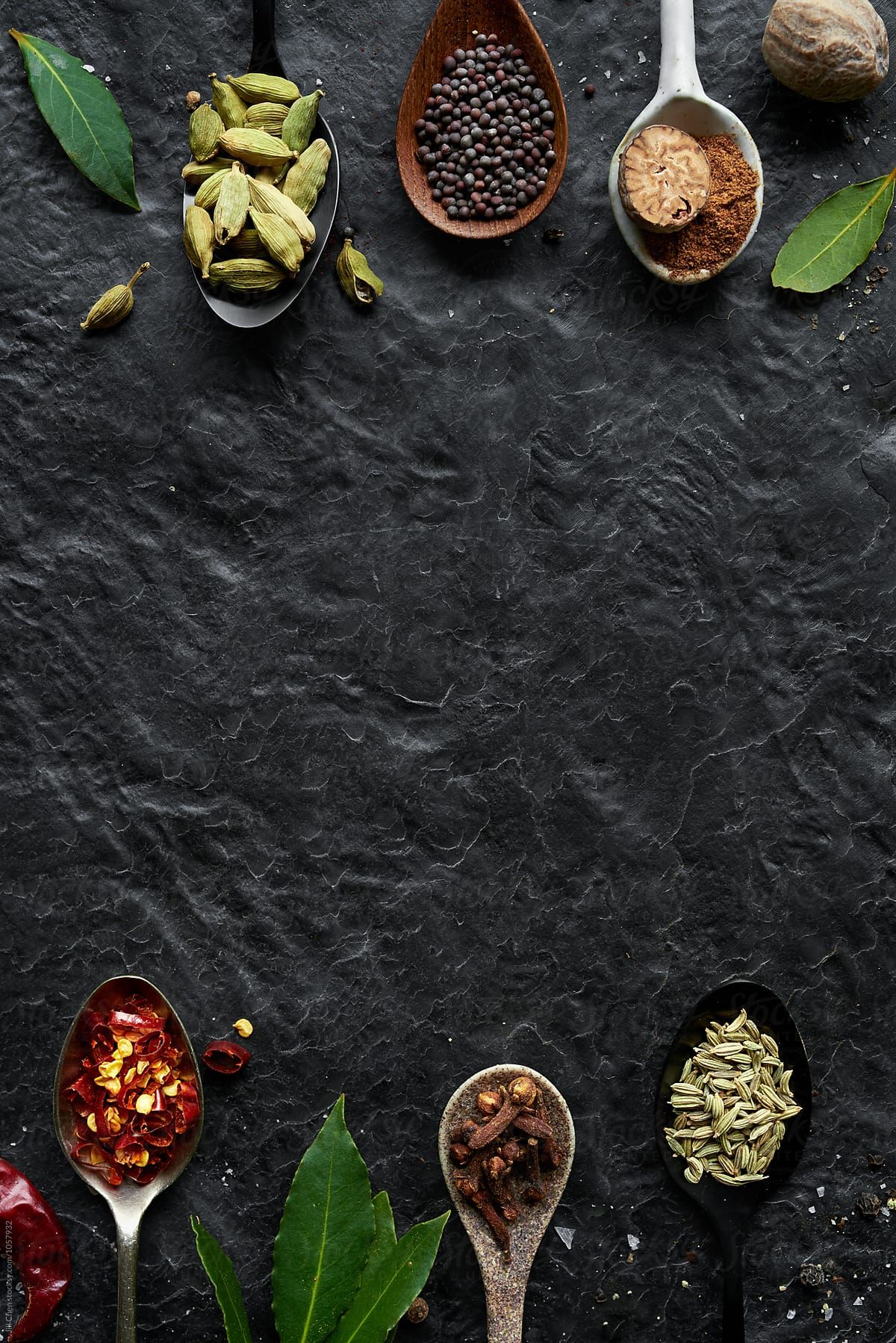 Bengali Wedding Menu Card is practical en route to a perfect dining experience for your invitees. The design should be self-explanatory, and you should be comfortable with the presentation. Here, we have some of the best designs for Bengali Wedding Menu Cards
view more: Royal Invitation Card Backgrounds
The Well Framed Bengali Wedding Menu Card
As a basic Card design, it is quite simple and self-explanatory. The guests are right there at the function spending the best of time at their own company. Such a  Bengali Wedding Menu Card is like a treat to the eyes 
You will be left baffled by the pretty ambience, and the way it is framed with Proxy resin. Apparently, a decoration like this is quite common in the western world. While in India, this is one of the quirkiest ideas for a simplistic Bengali Wedding Menu Card.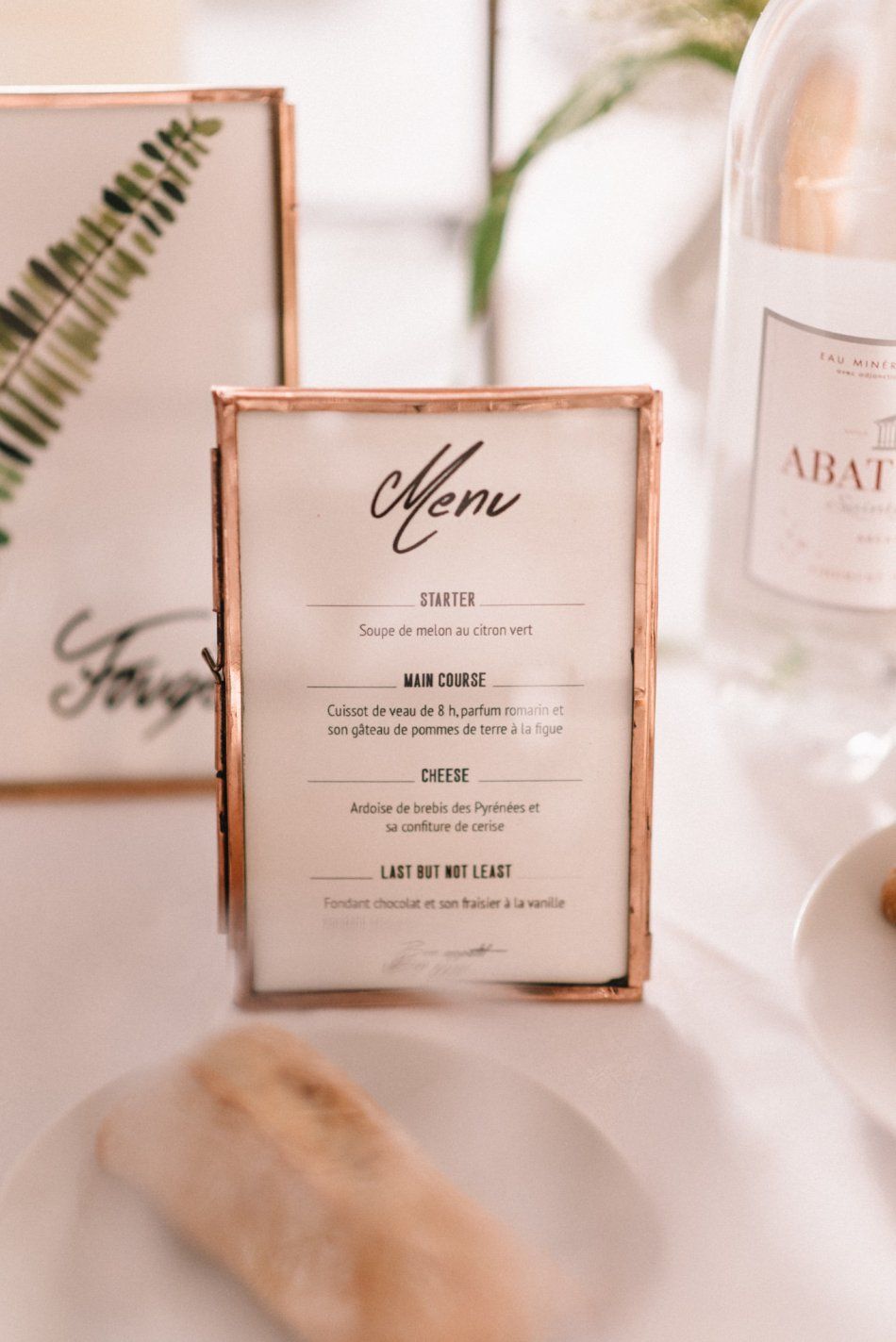 Design:
First of all the design is all shiny and quite relevant, and secondly, it has some of the best intricacies that make it a really pretty and quite obvious wedding card. 
Must Visit: Bengali Wedding Card Design
Bengali Wedding Menu Card on the Plate
The Menu card is set right at the table, but instead of placing it at the end inside the wooden frame, the decorators have managed to place it in the classiest manner. That too inside the wrap of a table handkerchief.
This is a kind of Bengali Wedding Menu Card that suits any occasion, but the dinner arena should have sitting arrangements in it. A place with a buffet system only, wouldn't really suit well with the card design.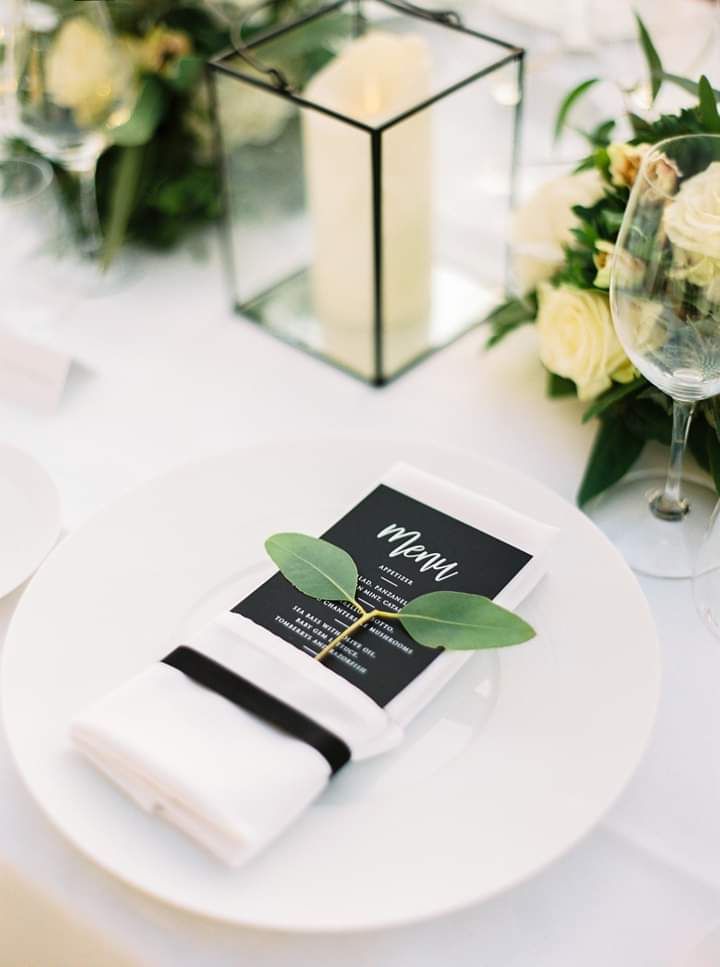 Design:
The presentation or the design of the card is lowkey expensive, but you must have a try with this kind of unique wedding menu card. Trust me, you wouldn't have a single complaint about the presentation.
Check also: Wedding Card Matter in English
Tropical Bengali Wedding Menu Card
This is my favourite on the list for Bengali Wedding Menu Card designs. The background is simple, and the rest of the design is quite accommodative too. Trust me, this is a kind of design, which plays safe for all occasions.
No matter, what is the type of your occasion and what kind of a Menu has been set for the day. A Menu Card Design like this, never gets too old. The beauty of this design lies around the pretty green leave clipart.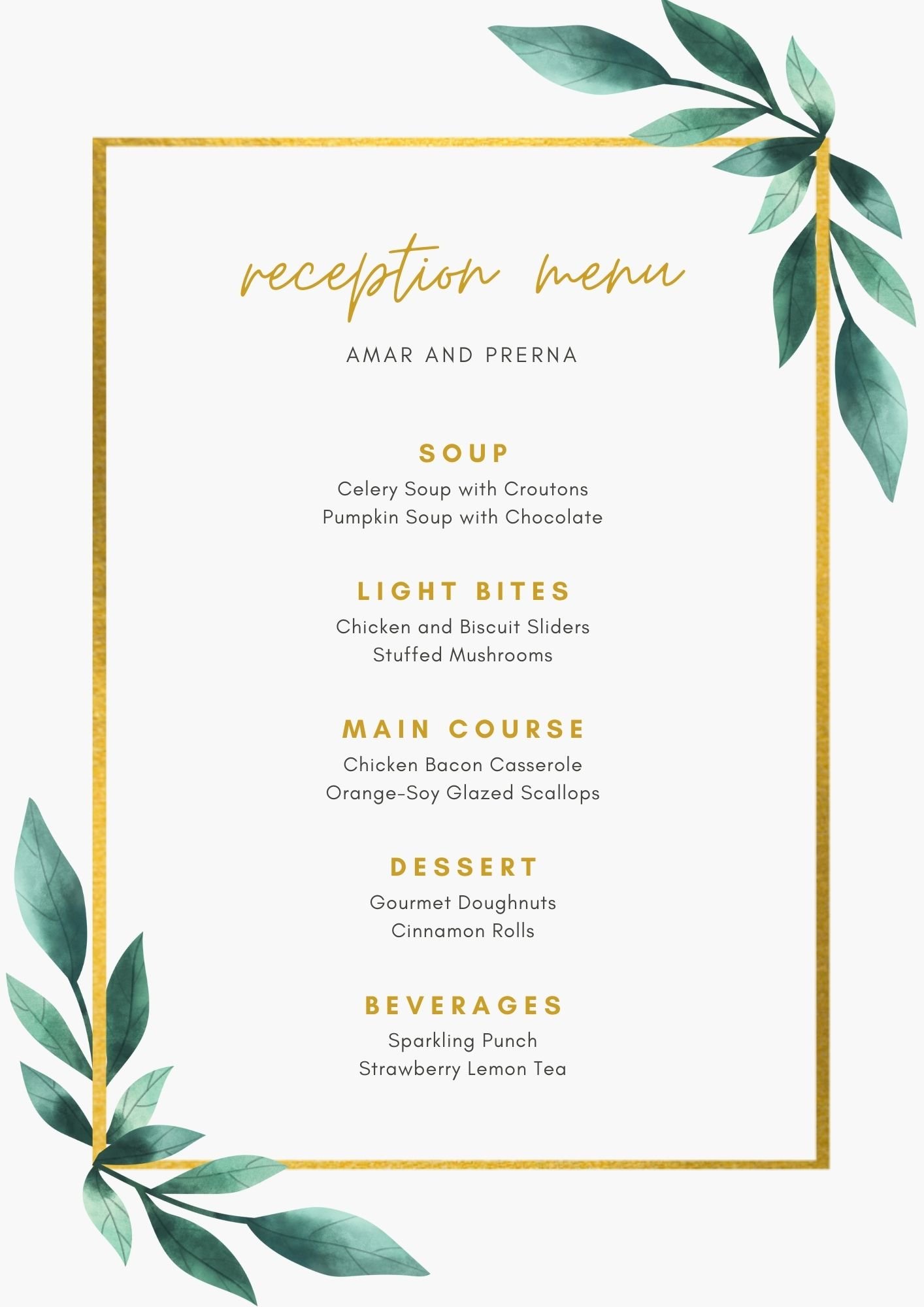 Design:
Using the template is the safest choice for making your own wedding menu card. The designer has placed a pretty golden font for the wedding day.
Indian Spices for Bengali Wedding Menu Card
Instead of a background that is made and designed with special tools, this particular layout is a simplistic image of a wooden or rustic board. Most probably a wooden cutting board in the jet black colour family.
Here, the photographer has placed some of the best Indian species at the end of the image. Most probably all whole species like Cardamom, Cloves, Cinnamon, Peppercorn, Balck Pepper, Anise, Saffron, turmeric, Red Chilli Powder, Carom, Popyu, Mustard, Fennel, Cumin, Coriander whole and powder and lots more.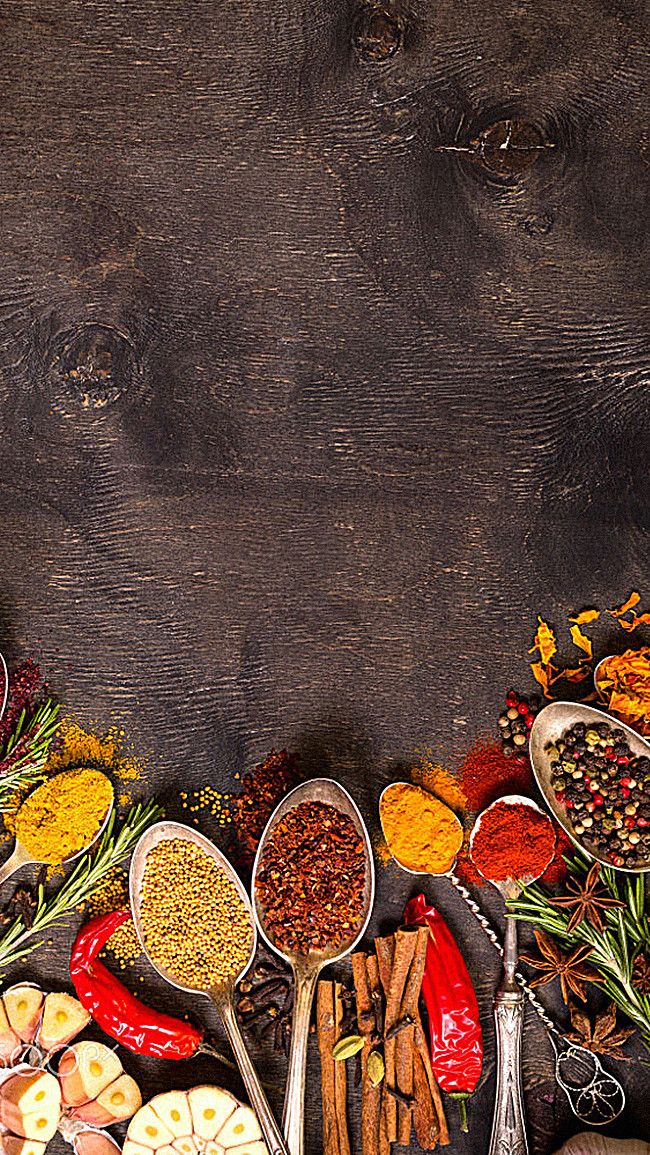 Design:
The designer has utilised some of the best Indian spices in it, but there are some veggies too like dried red chillis, chilli flakes, rosemary, basil, Garlic, and lots more. The background is absolutely the best option for a White font.
Middle Eastern Food Bengali Wedding Menu Card
This is not a background design like the following ones, but this is also a kind of Wedding Menu card that has been picturised for the wedding template. But more than a menu card for the wedding dinner, this is like a Middle-eastern brunch-style image.
So this is your perfect Wedding Menu Card for Lunchtime, as it has images of 'Hummus', Peta Bread,  Feta Salad, Yoghurt and lots of Iranian delicacies. This layout reminds me of a perfect brunch time, where neither needs a lot of heavy dishes, but can settle with any simplistic menu style.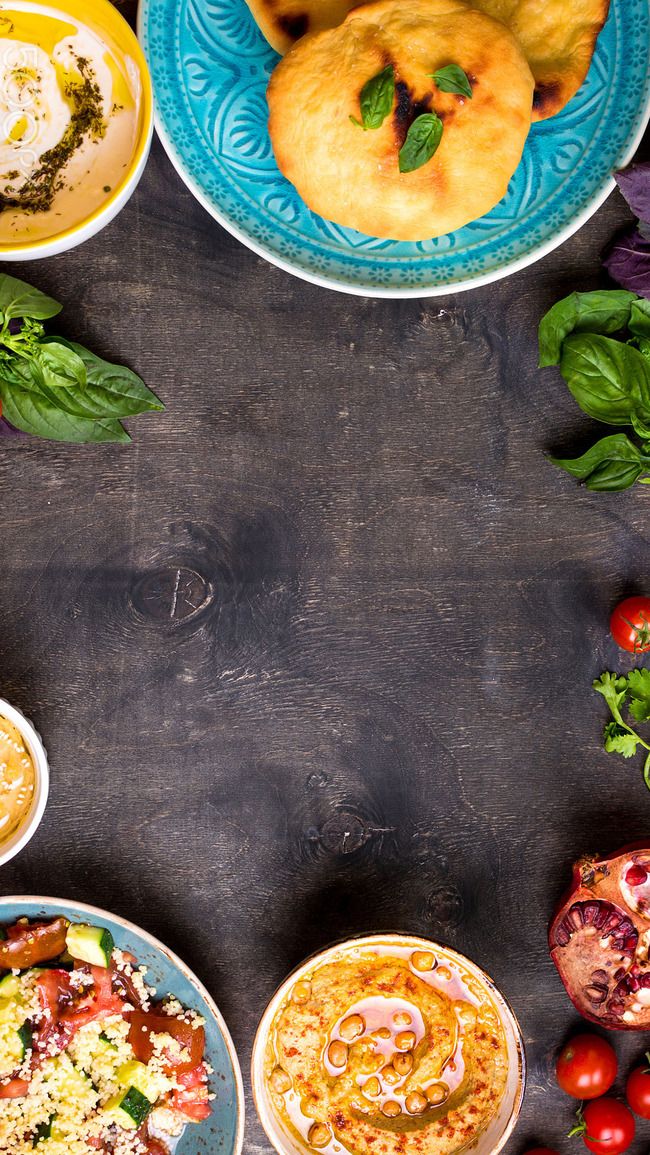 Design:
The simplicity of this food layout is far moe spectacular when the designer would add a font to put your wedding dishes in it.
Also see: Lagna Patrika Marathi Designs 
Food Clipart Bengali Wedding Menu Card
This is like those Restaurant Menu Cards which are widely available at every Hotel or take-out zona. A pretty good, ox-black background and a few really cryptic yet wonderful Food ciparts. The above portion has a banner-shaped clipart, while the bottom ones are food.
One of the food items is a simple Italian Pepperoni Pizza, with a single slice coming out of the way. There are some teeny-tiny emoticons of Mushrooms, and tomatoes too. While the rest of the decoration is as simple, the ends of the card have the clipart of some dates.

Design:
This is a kind of Bengali Wedding Menu Card background that suits well with any lighter-coloured font. Especially with the perfect blend of Mustad Yellow or Tangerine Orange. A rustic script-type font style would look good too.
Pink and Petals Bengali Wedding Menu Card
This is something that does not speak to me like a Food Menu Card should do, rather this is more like a Rustic Wedding Invitation card. This is great, as rustic-themed decorations and styles are currently in trend.
A Rustic Card Design is classical, and it doesn't align with any other forms of Menu themes that we have spoken about so far. This is more like a theme Menu Card that has been selected well with the rest of the wedding stage decoration.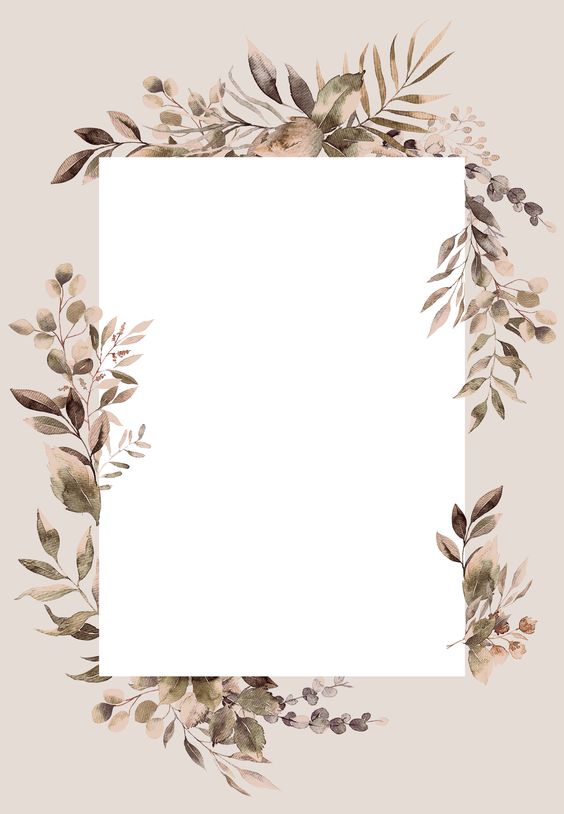 Design:
Here, the beauty of this Bengali Menu Card lies around the construction of the little furry background details. Trust me, you wouldn't really care about anything else when the Menu has been set with a pretty good font style, and obviously font colour too.
Read more: Wedding Card Matter in Hindi 
Pastel Roses for Bengali Wedding Menu Card
The background white colour is quite soothing, right? Those red rose petals are making the card design, far more speakable and natural. Trust me, these designs are officially my favourite. I have a special heart for these amazing designs.
Not only are these white card backgrounds perfect for the wedding ceremony Menu, but they mostly make any design come out better. This is open to the best Wedding Menu Card Designs, as these are best in all instances.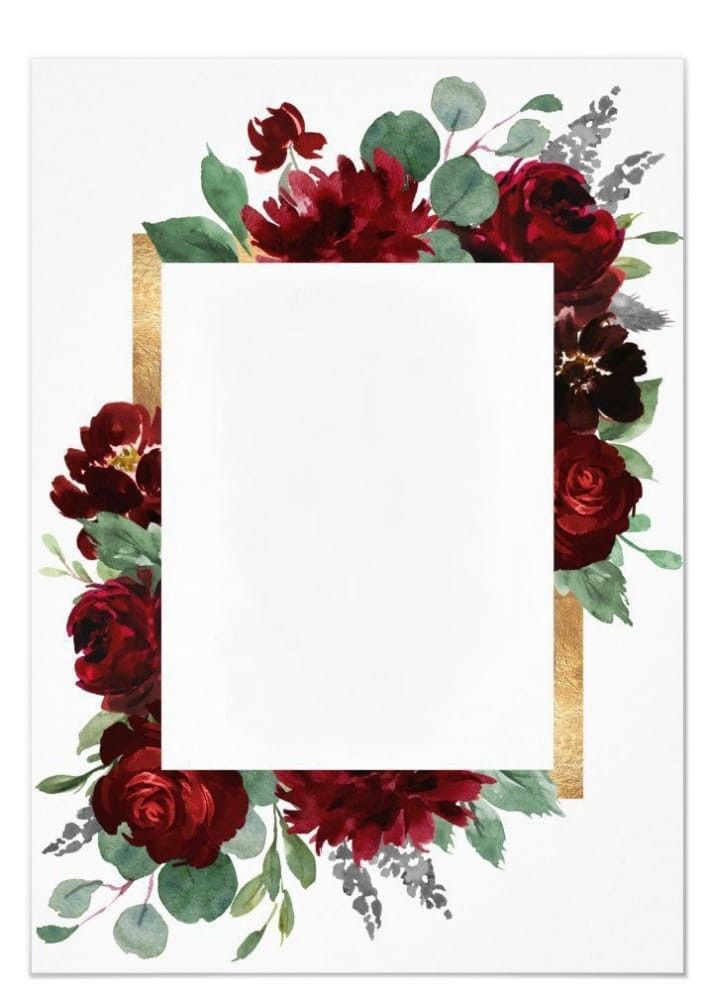 Design:
Like I said earlier, white background makes it easier to accommodate and re-design. Here, you can use any font colour of your choice. Use something in the darker colour family, and obviously make the alignment right.
Rustic Ochre Bengali Wedding Menu Card
We all want a wedding card to be self-explanatory, precise and quite pretty. What if I say, this is a kind of Bengali wedding menu card, which would provide you with the opportunity to showcase the best Menu in the market. Starting with the ultimate cuisine, to an applauding design.
This is a kind of card design, that has customizability with the unique endeavour of beauty at the same time. These kinds of birthday party cards are always the best choice. Trust me, the background of this menu hard is absolutely perfect for a Gala Dinner party.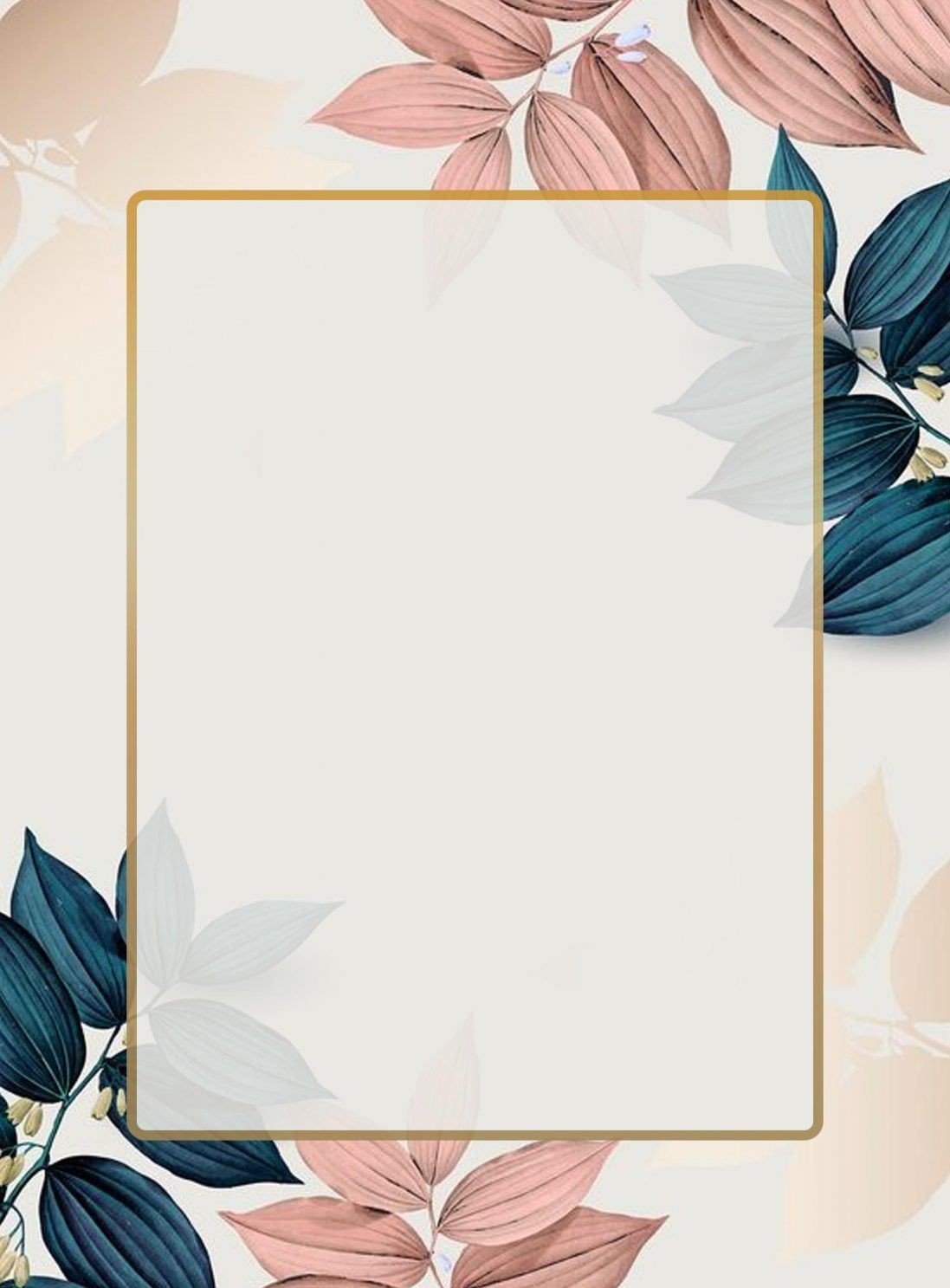 Design:
Many would say, that this background calls for a middle-aligned menu template. But I'll suggest, you choose whatever your heart desires. Use a darker-coloured fond, and the alignment can be of your own choice.
Must Check: Lagna Patrika Design
Lemon Leaves Bengali Wedding Menu
Lemon designs are mostly subtle, original and ethnic. I found this extremely cool, which is the reason why you should actually choose this design for your Bengali Wedding Menu card template.
The rest of the card is really simple, this would be a great choice for morning brunch menus or even a fabulous design for some unauthenticated wedding menus during the night. This can be a great template, for a famed Bengali Wedding Menu too.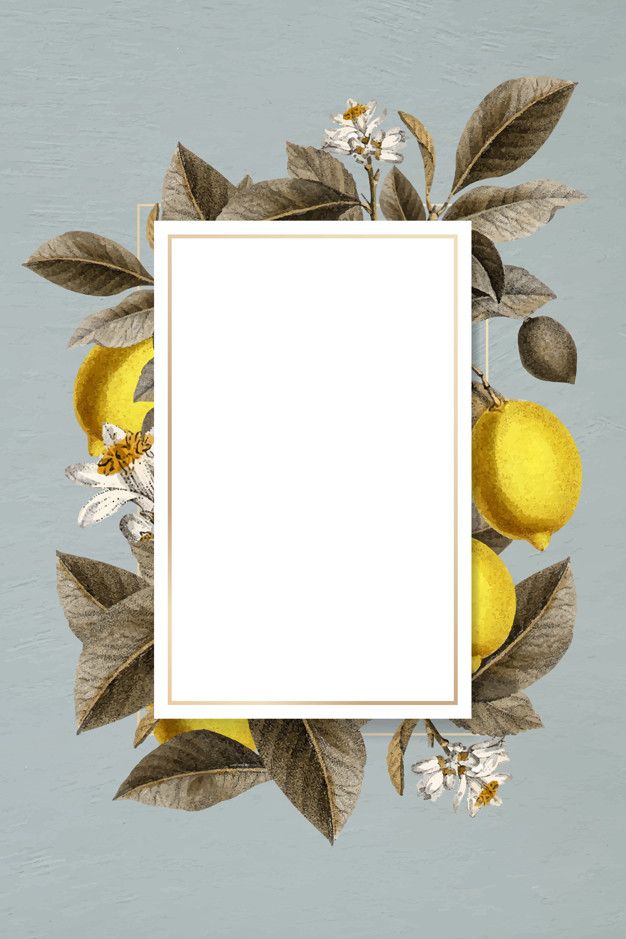 Design:
The simplicity of this Menu card is unfiltered. While the rest of the card is placed out in the Ornish Grey colour. The middle part is highlighted with a simple white box, and the rest of the design has yellow lemons and other levels too.
These were some of the best Bengali Wedding Menu Card themes. If you have selected the right design, then do not forget to take a screenshot or save it as an image. This might help your Bengali Wedding Menu Card designer, make the best out of the Inspo you have. 
If this was helpful, then do not forget to browse through a whole bunch of other content related to Wedding Fashion, Wedding stage decoration, lifestyle, and lots more. At myMandap, we have it whole about weddings and other events.