The Official Wedding Hairstyle for Men is all about keeping it low. I have hardly seen Men doing much with their hair. Even if they are the groom, they like to keep it low. 
That doesn't mean. Men do not have good Hairstyles and varied options to choose from. And, to name a few there are amazing Hairstyles for Men. Hairstyles for Short Hair, Long Hair, and even for people who aren't so bothered about their hairline.
Exactly how Makeup can face anything for the Bride, a Groom's look can be put together with the right hairstyle. To make that happen, we have put together some of the classiest Wedding hairstyles for Men. 
These options are preferred by all Indian Men, irrespective of their body type or clothing style. Body positive for all Men, and meant to make you feel comfortable in your own skin. 
Top 10 Fabulously Hot Wedding Hairstyles for Men:
Although there are many options for outfits and designer footwear, very few options that are actually feasible for a Groom's outfit. Wedding Hairstyle for Men is casual, smart, and flexible. 
Most hairstyles are curated for men, which are short and crisp. While the ones in the longer-length paradigm are fashioned according to the woman's wardrobe. These are beautiful hairstyles fashioned for Men.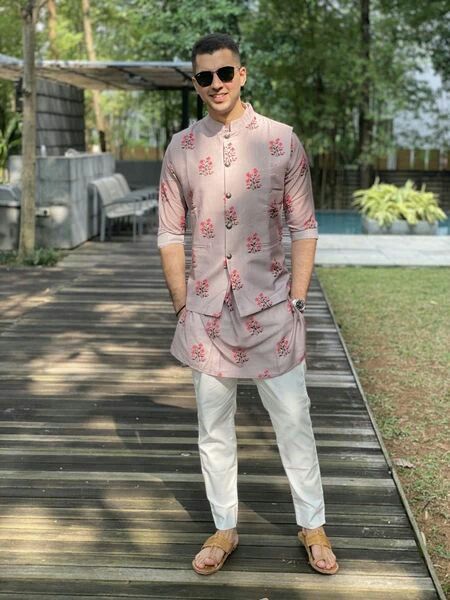 Honestly good old fashion choices for men are selected according to the requirements and the necessities of their daily apparel. Whereas in contrast to men, the woman wears their accessories according to one event. 
There are matching hairstyles for all women, accessories which fits her outfit and shoes that go well with the ambience. Whereas for a guy, it is slightly different. You can rely on as many Wedding Hairstyle for Men as you want. 
Check out: Bridal Hairstyles
Back Curl Wedding Hairstyle for Men
This might look simple, and very effortless. This look took more than an hour to complete. The groom is wearing a handsome Back combing curl.
He has the simplest hair like all other Wedding Hairstyle for Men, the only difference lies with the front of his hair. It has been back curled.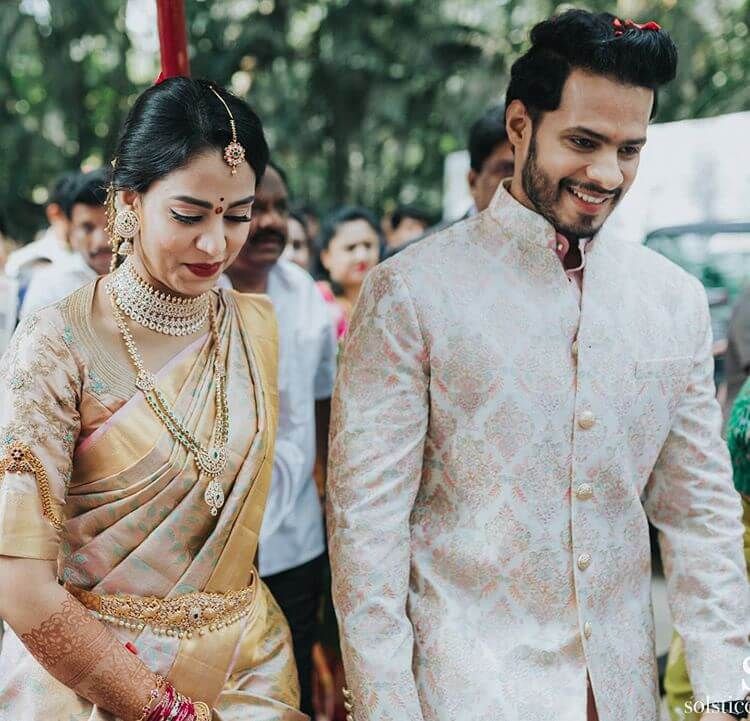 This is something which needs more than one person to do. So either take help from some of your pals, who are used to curling and hair styling.
Otherwise, simply hire a professional hairstylist who is accustomed to the facts of dressing someone up. The groom is wearing a pretty sherwani, with his classy back brush hairstyle.
Side Curls Wedding Hairstyle for Men
Instead of just curling his hair up, this groom chooses a slightly different hairstyle. He asked the hairstylist to fashion his hair by the side.
It is an exceptional Side Curls Wedding Hairstyle for Men. This is totally complimenting his naturally curled hair, which is something we really need.
The front curling works well, and you can do it on your own too. But for this particular Side Curls Wedding Hairstyle for Men, you have to take help.
Do not indulge with someone who isn't a professional, as curling iron is slightly trickier in terms of temperature or styling.
See also: – Marathi Bridal Hairstyle
Bouncy Hair Wedding Hairstyle for Men
This might be his natural hair consistency, and if that is so I'm totally jealous of his. Just look at that bouncy top, isn't that pretty hot?
His bouncy hair is out of the world, and that has totally turned his look from a zero to a full-on hundred. It is pretty perfect, and elegant.
The groom who has a hairline like him doesn't even need a professional. He can simply brush his own hair with a paddle brush, and call it a day.
And if you don't have a hairline like that. It's never too late, to just use a good conditioner and a good mask. That will automatically turn the natural volume into something better.
Must Check: Black Sherwani For Men
Pagdi Headdress Wedding Hairstyle for Men
The Pagdi is not a hairstyle but a headdress which is suited for all Weddings. Almost all Indian weddings have a headdress like this. For Bengali Weddings, we have Topor for Grooms. 
While the Wedding Ceremony, it is utterly simple and basic. The Pagdi is almost simple, but it is extremely unique. This is one of the best Hairstyles for Groom. Stylish, and has the best finishing work.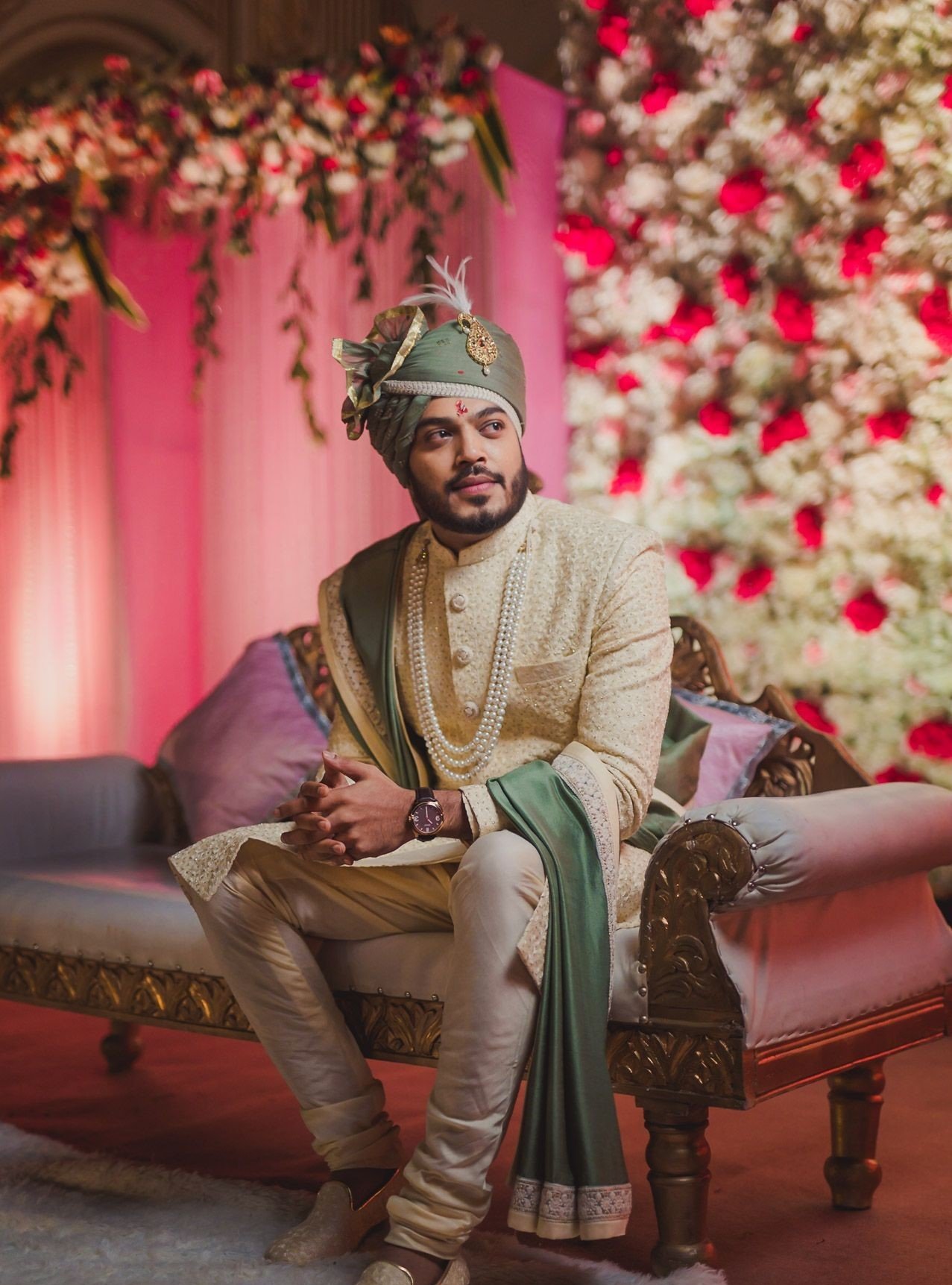 This would not impact the natural consistency of your hairline. Instead of that, it has to be matched and well arranged with your Groom's outfit. This is one of the craziest looks for Grooms in India. 
The best part is the unique design, and secondly the fabulous pattern which has impacted majorly through the skim of the Pagdi Design. In a way, it is a safe Wedding Hairstyle for Men.
Sikh Pagdi Wedding Hairstyle for Men
Like Pagdi this is also a Hairdress, but instead of wearing this just for the Wedding Day; Sikhs wear for all day long. Not just the day, but they are not supposed to open it at all. 
Sikh men have long luscious hair. They have the rule of five 'k', also known as 'Paanch K', where they have to wear a kara steel bangle, and Kacha underwear.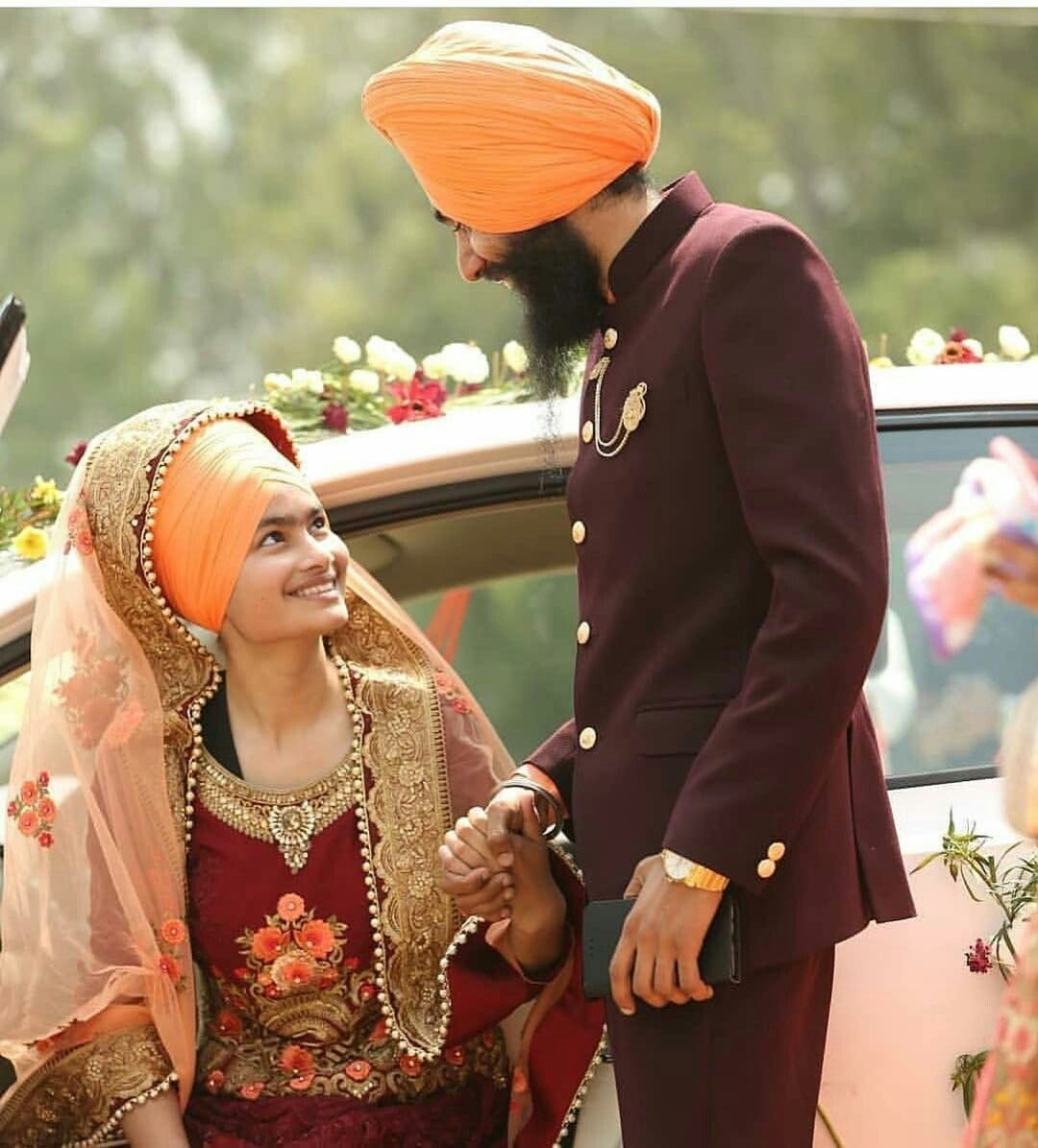 Carry a Kripan Sikh Sword, and a Kanga also known as Comb in English. And finally, they can't cut their Khesh also known as 'Hair'. For this rule, all Sikh men and women wear the Sikh Pagdi at all times. 
This is a classic Wedding Hairstyle for Men, which is durable and extremely sturdy. You can customise it with anything from your personal choice, even the colours that go well with the look. 
Must view: Flower Bun Hairstyle
Side Cut Wedding Hairstyle for Men
Instead of cutting the entire hair, ask your barber to just cut the sides. This is known as the navy Cut look, and it came in trend since Virat Kohli started doing it. I've seen a hundred men, having the same hairstyle. 
When you are taking professional help, they already know which is the right hairstyle for your face type. Similarly, go with something that works for your hairstyle.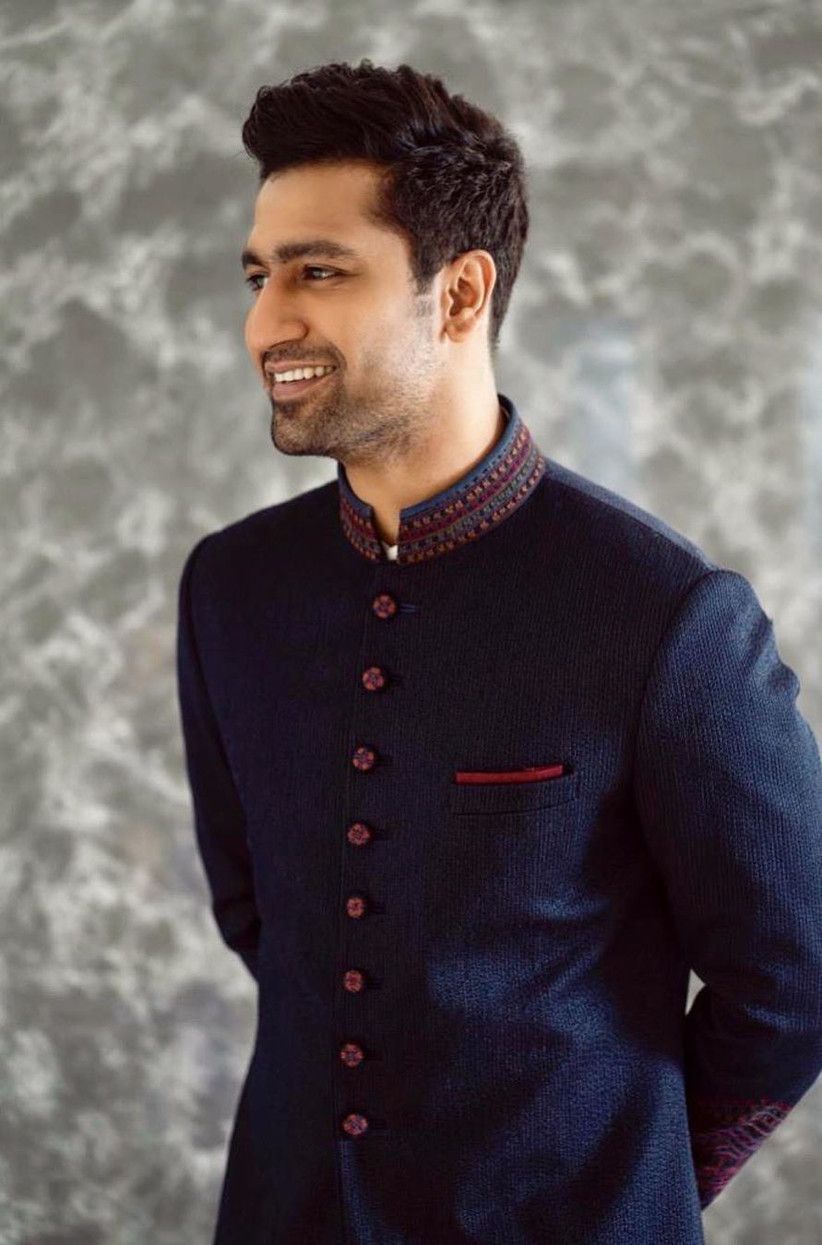 Honestly, a fashionable hairstyle is only fashionable if you have stylised it the right way. And such a hairstyle is easy, and you can literally style it on your own. No need to worry about the rest. 
It is an exceptional Wedding Hairstyle for Men, which is easy to style. Flexible and extremely beautiful. More than just a hairstyle, this is a statement on its own. It is pretty cool and sassy too. 
Hair on Fleek Wedding Hairstyle for Men
I think this is the hair look for people, who have some insecurity about their hairline. Receding hairline problems, or falling hair follicles. If you have any of such problems, do not worry at all. 
Grow your hair long enough to make it sleek and strong over time. Have a good hair routine before the big day, and get a haircut that suits your face. Trust me that is all one needs for their big day. 
If you have any hair fall problems, do not visit a hairstylist. As their hair styling products might impact the natural well being of your hair, and if that is weak. Then the treatment might weaken it further. 
We don't want that to happen to a groom, instead of that. You should definitely try on something that you know works for your scalp. Well, that is your perfect Wedding Hairstyle for Men. 
Visit more: Bengali Bridal Hairstyles
Sleek Wedding Hairstyle for Men
For such a precise and elegant Wedding Hairstyle for Men, you need to take a professional's help. Not just your Barber from the Salon who does all the cutting work. Take help from a proper Hairstylist. 
A Hairstylist who is familiar with the latest wedding trends, and knows how to work with drying and curling tools. Ask them to make a sleek back brushed hair look. 
Now you may wonder why to take a professional's help, when just back brushing. You can simply do it on your own with a simple comb. Well, we all can set the hair, but that won't last long. 
For th Wedding Ceremony, you need to take help from a proper professional. Who owns tools, that will make the locks stay in place, for a longer period of time. 
Short Hair Cut Wedding Hairstyle for Men
Short hai is elegant, and it is a safe choice for anyone and everyone. This is one of the most elegant options for a Handsome Groom. When you have such short hair, you hardly need anything else. 
Just ask your barber to cut your hair really short, so that you do not have to spend time worrying about which is the right  Wedding Hairstyle for Men. Short hair is the solution to everything.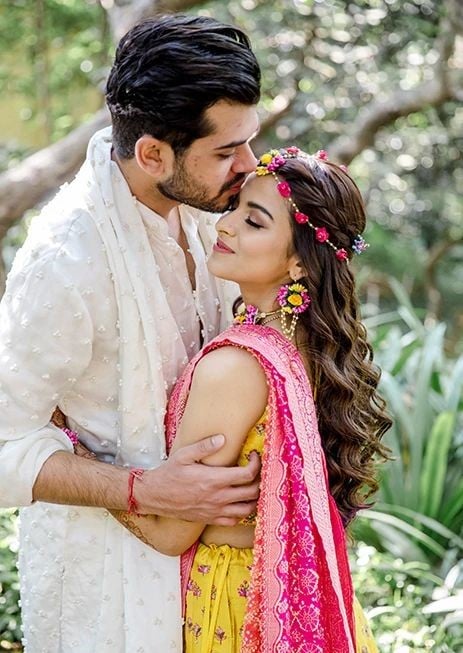 Not only for grooms, brides as well. If the bride has short hair, she hardly has to worry about anything. She can simply keep her hair open, and that would do wonders. 
This is one of those effortless Wedding Hairstyles for Men. I have hardly seen a single man who likes to keep a fuss about their hair. A Wedding Hairstyle for Men is like a blessing for them. 
Check out: Kerala Bridal Hairstyle Backside
Sleek Back Brushing Wedding Hairstyle for Men
The Back Bun is Sleek for a Bride, and the Back Brushing technique also works quite nicely for the groom. The back brushing technique involves a series of changes, which make and breaks a hairstyle. 
It is stunning, sleek and quite wonderful. If you have slightly long hair, and you are facing difficulty choosing the right hairstyle, always go with the back brushing style.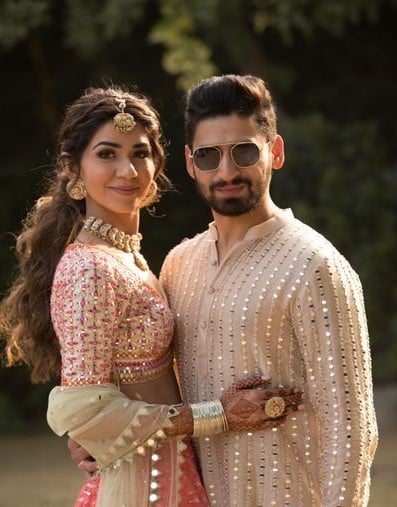 Most importantly this is a hairstyle that you can work on by yourself. No, you do not have to hire a hairstyle to make this happen. Not even your Salon guy, who helped you with the haircut. 
All you need is some good hairspray, a hairdryer, and a fabulous paddle brush. These three things can literally turn your look from left to right. 
So these were some of the best options for Wedding Hairstyle for Men. Not only are these cool and fashionable, but they are also very elegant. These are smart options for the Groom's Hairstyle. 
Every man has their favourite when it comes to choosing a look. For the Wedding Ceremony, you can try something new, but that is not a good place or time for experimentation. Stick to what goes well with you.
For example, if you want to try a look then do it three to four months before the final wedding ceremony. If you like that, make that your Wedding Hairstyle for Men.  If not, stick to something that falls under your comfort zone. 
Hairstyle is something which is known for its experimentation scale, and you can always try something new and innovative. In fact, this is the best place for trying something new and exciting at the same time. 
Hairstyles for Men are distinguished. There are similar to any other fashion statement for the Bride or the Groom. At myMandap you get to learn about weddings and other amazing things. 
Starting with the most fabulous Wedding Fashion, Decoration, to the best of Food. If this was helpful at all, then let us know in the comment section. We are eager to hear from you!