Which Colour Suits For Dark Skin Tone? To be honest, every colour suits a Dusky Skin. This is an absolute Myth that only a Fair Complexion person can carry all shades. Rather, I believe every colour has its personality. 
You choose a colour as your favourite because that will make you look your best. Such colours are not just perfect but the best. For those Brides who aren't confident about their complexions, here we have curated the most pleasing Shades that will surely bring out your best. 
Which Colour Suits For Dark Skin Tone?
Dark colours are already the ones that make a Dusky skin brighter and more glamorous. There are colours that perform completely different than darker colours. These are the ones that are nothing but a subtle accentuation to your skin tone. 
Here we have gathered such amazing colours which are not just fabulous but also really very relevant to the recent trends. Most Indian Brides fall under the brown complexion category, this is for those beauties. 
Sunshine Beige is a Gaze
Trust me, Beige is a lifesaver. This is one of those colours that looks good on a Fair Bride, as well as on a Dusky Bride. This is exactly the reason why choosing a Beige coloured Saree is one of the safest decisions. 
Which saree colour suits for dark skin? Let's just say Beige looks good on every Indian Skintone, irrespective of what you are choosing to wear as attire. This is one of the safest colours to go with, for the wedding ceremony. 
Complementing:
Which colour suits for Dark Skin tone, beige is something that can make any outfit stunning. The silky pattern and the gorgeous fabric of the Saree form the best out of any particular attire. 
Yielding Yellow for the FOMO
Which Colour Suits For Dark Skin Tone? Yellow surely does that at ease. This is one of the easiest and the most compatible colours for every Indian Skintone. Moreover, Yellow is a kind of Colour that makes a Dull looking Saree better.
That is exactly why we have Haldi Ceremony as a Wedding Ritual in India. Here, the brides family puts Turmeric on the face of the bride. This highlights her features and makes her look the best.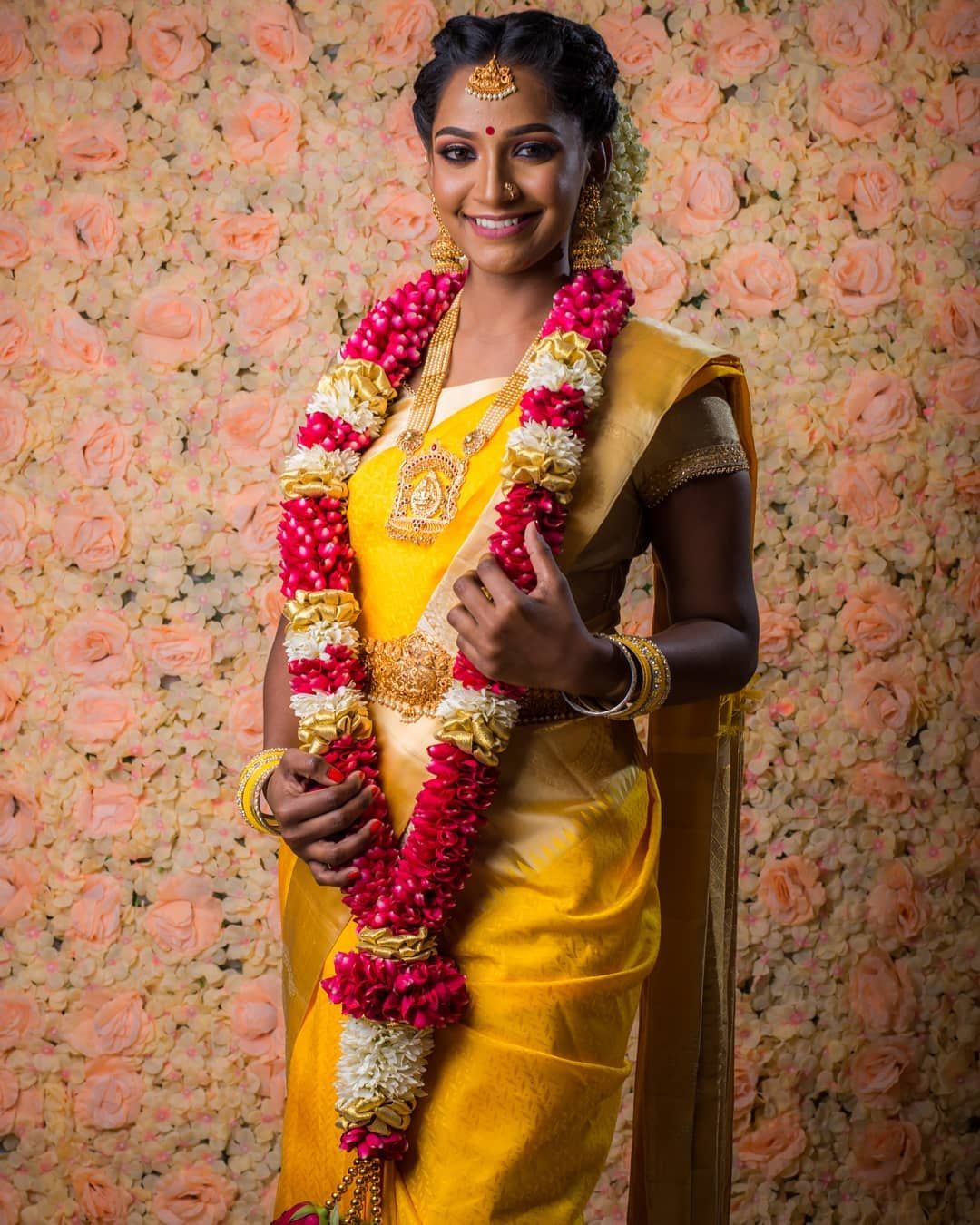 Complementing
:
Yes, yellow is quite complementing as a colour Which Colour Suits For Dark Skin Tone. I believe you should have a yellow Saree in your Bridal trousseau. 
Pastel Pink for the Blink
Pink is the kind of colour that very few chose as their colour of comfort. But what I said, is that it is one of those shades that look fabulous on every Indian woman. The one we are talking about here has the finest border too. 
This is not just the best on the lot, but actually, the perfect one which colour suits for dark Skin tone. A fully fictionalised design, that has been worn by the woman for her wedding or any other special day. 
Complementing:
I believe you wouldn't mind sharing such a beautiful Saree for your wedding trousseau. This colour goes well with golden, as well as silver ornaments. The one which is very good as a shade which colour suits for dark skin tone. 
See related: Saree Colour Suits for Dark Skin
Ravishing Red, do as Said
Every colour has its own unique identity. While there are many shades, that offer a spectrum to fair skin tones red is a kind of colour that suits dusky skins. That makes your complexion brighter, and better. 
While I say that, I never reflected that brighter means better. Red certainly makes you look more like an Indian Bride. Which Colour Suits For Dark Skin Tone? Red is actually the bae for a Dusky woman.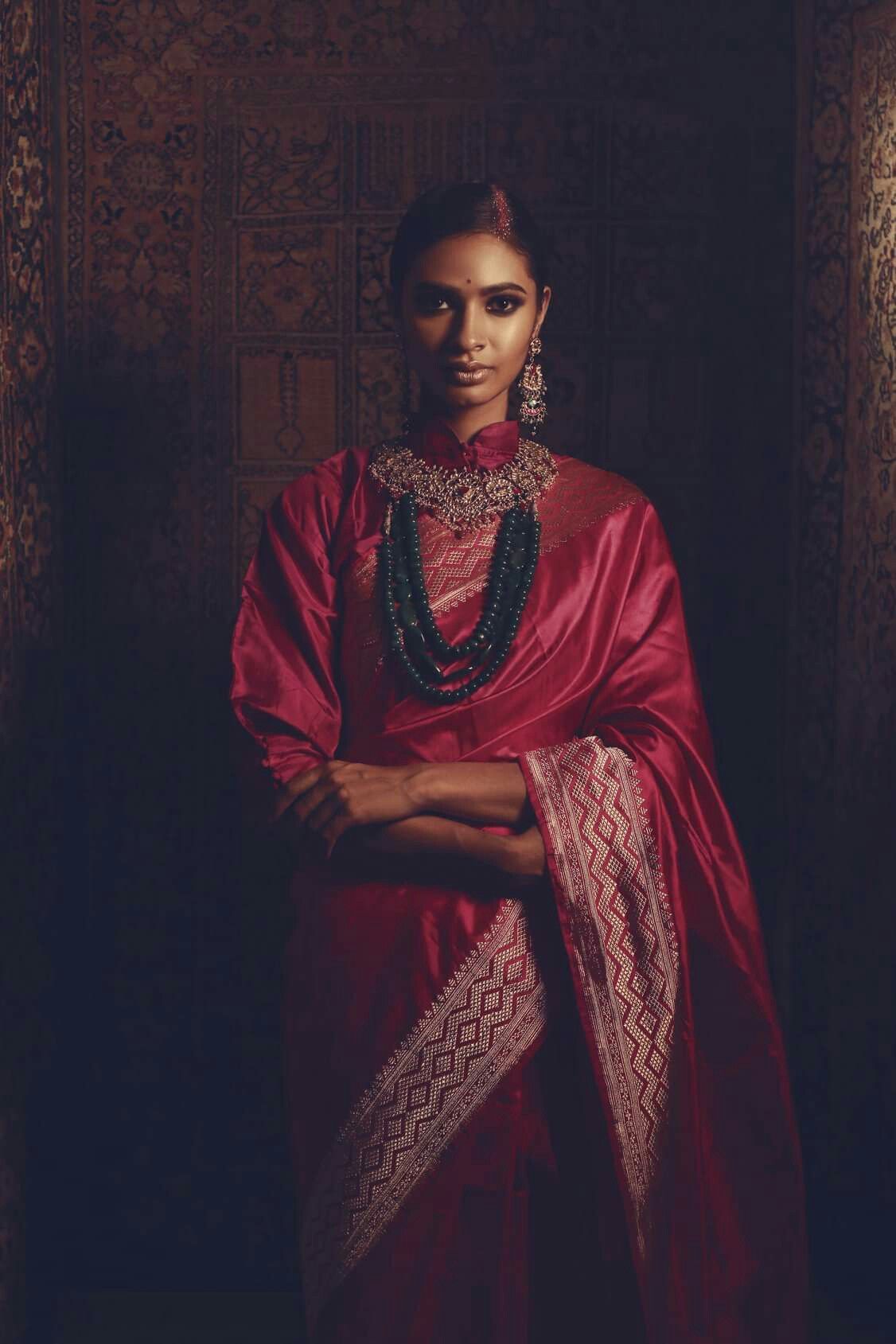 Complementing:
Which Colour Suits For Dark Skin Tone, well red does that at ease. This is one of the finest colours that suit everyone and you can completely rely on this for your wedding attire. 
Also see: Chubby Body Type Plus Size Indian Wedding Dresses
Green Always a Win
Like we said Green is always a win. No one looks bad in Green, not just the colour from nature's bed but a colour that makes everyone look their best. Which Colour Suits For Dark Skin Tone? Green is perfect as a colour for the bride. 
This is one of the most fashionable shades for Indian brides, as it is really common in India to wear a Green and red Saree for the wedding ceremony. While there are other things too, Green can also look great with a red blouse.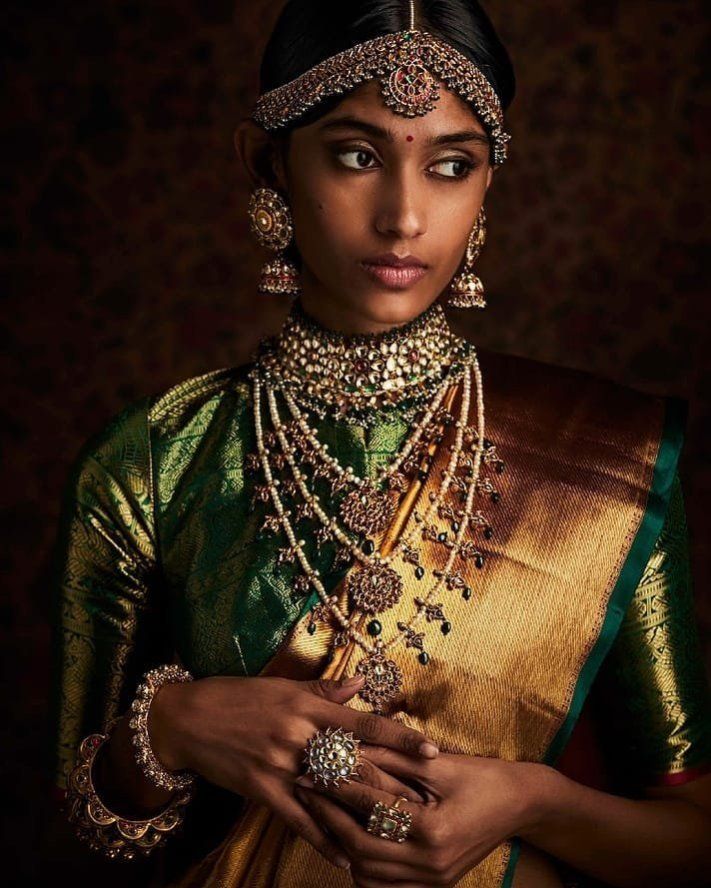 Complementing
:
This is worth every appreciation you get for the outfit. A Silk Saree in the colour green would look magnificent on an Indian Bride. Which Colour Suits For Dark Skin Tone? Green is at the top of the List.  
Heaven's White does it right
When you have a darker skin tone, but a cool undertone white is the best colour for you. It would look really flattering on anyone, but much better on a person who has a neutral base and a warm complexion.
Why do such things matter when you are justifying Which colour suits for dark skin tone? Well, it is related to the way it falls on the right space of the face. In many cultures, wearing white is essential.
Complementing
:
Not only for the western white wedding culture but in Southern India too. If it didn't suit a dusky bride, then why would Malyalli people choose to wear it at all?
Royal Blue is so hard to be true
This is the best colour on the list, that is meant for Dusky people. Ryal blue is not only a shade that highlights every Indian skin but also acts as a great help to people who want to look thinner. 
Many would call Royal blue an alternative to Black. It is considered taboo to wear black for marital matters, fr such instances Blue is your bae. The colour analysis of your attire is essential, and blue is just picture perfect.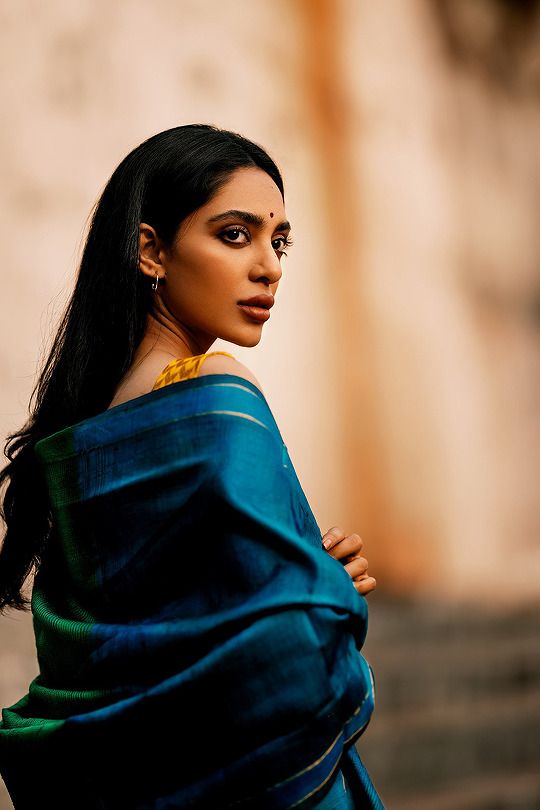 Complementing
:
Which colour suits for dark skin tone? Blue does at all possible chances. It makes you look thinner, better and picturesque. If you have Black hair, brown hair, or blonde hair nothing matters until it is blue. Your eye colour, skins undertone or even the occasion. 
Obliging Orange that makes the Show
Every Warm Skin tone deserves a colour combination like this. It is not just got for darker coloured women, but also for people with pale skin tones. Lusturious Dark Hair, fine eyeliner, and a fabulous bindi design. That is all that you might need for such a Colour. 
This is the most obliging orange, that suits all kinds of complexions. Light skin, olive skin or even a suitable dark brown skin. Most importantly this is suitable for a Dusky girl, who wants her attire to be in the pastel colour family.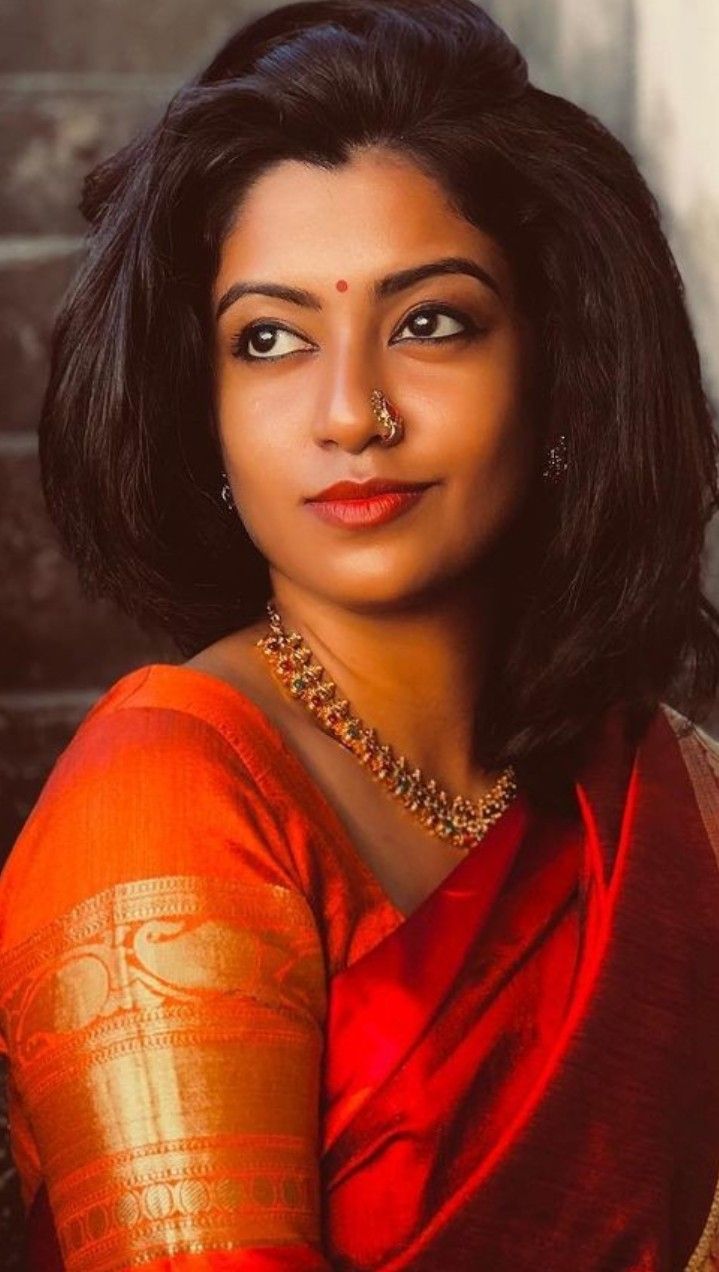 Complementing
:
If you have curly hair, certainly this should be your colour. Which colour Suits for Dark Skin tone? Well, orange is actually that perfect shade, which needless to say has to be on the list. Warm Skin tones, with bright eye colour, what else do you need to flatter such appealing clothing colours? 
Marvellous Magenta Pink for the Glam
Your dark skin colour is the perfect shade for a simplistic Pink coloured outfit. This is an exceptional colour, not just for an out, fit but the best hair colour too. You might be surprised to hear that Pink is a fabulous colour for the hair too, but it is when we are taking such Dusky beauties.
A Neutral Skin tone, with a darker complexion, is the best pair for a simplistic Pink colour. This is a really beautiful combination of Magenta and Pink, which is pretty for every Indian Skin color. Best colours with the best brown skin beauty.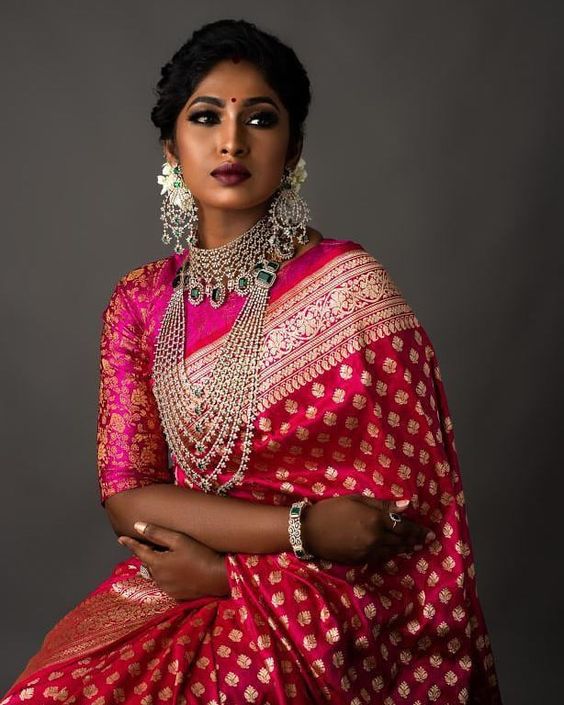 Complementing:
Which colour suits for dark skin tone? Well, Pink is certainly that perfect shade that you must have been finding for a while. Your skin undertone, or dark brown complexion or even hair dye plays a big deal in completing the entire look.
Taunting Tangerine is not Green
A Cool skin tone asks for a cool and bright colour too. Tangerine orange is that perfect shade meant to highlight a medium skin tone. Your coloured hair would look fabulous with this particular colour, and trust me the results are just outstanding and impeccable. 
A Darker skin tone looks out of the world with the right outfit, and obviously the right hair colour. Which colour suits for darker skin tone, it is orange without a doubt. Especially when we are considering the tangerine variant, which is even better.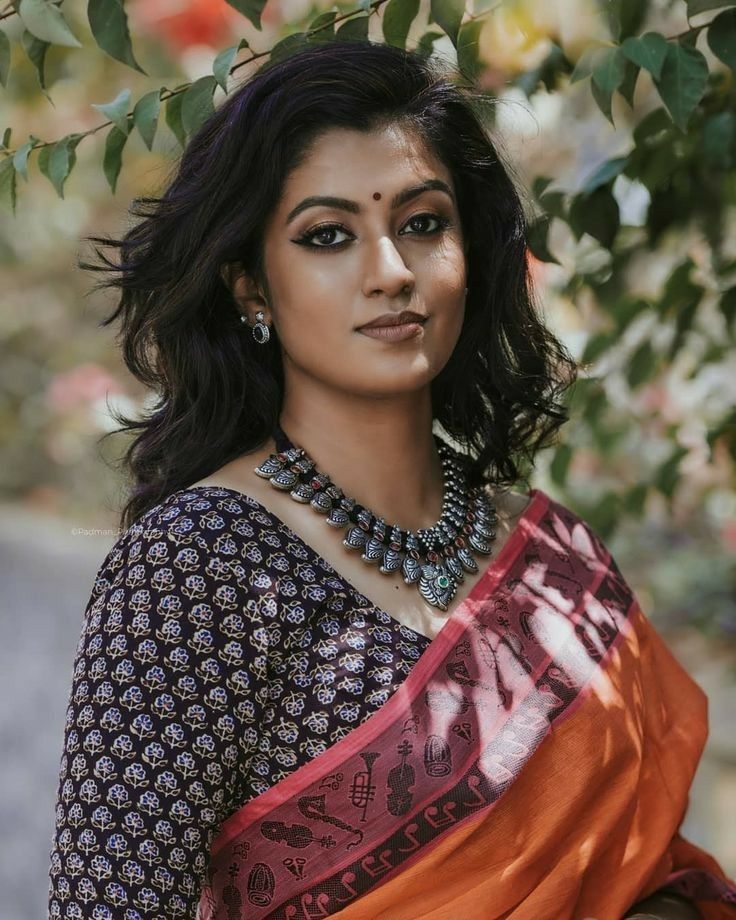 Complementing:
Your skin colour or even your warm undertone do not matter that much with a colour like that. As, it is an exceptional combination of silks, cotton and even other fabrics, suitable for the big day.
Courageous Cream is a Dream
Cream or light beige is a combination of Yellow ochre and White. This is a beautiful colour, also known as 'Off-white'. The reason behind having this as a colour for Dusky people is, this is absolutely perfect. 
A lehenga Skirt in the colour Cream would look better with all the details that you put on it. Flower embroideries or even a list of other details that makes an outfit. As for colour for a darker complexion, the cream is a delight.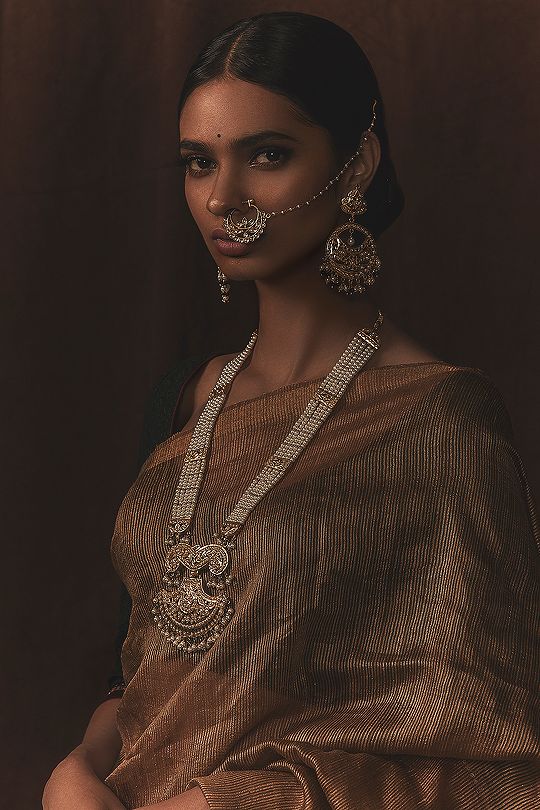 Complementing:
Which Colour Suits For Dark Skin Tone? Well, Cream is a really beautiful colour, solving its purpose at ease. You can't really deny the fact that cream looks gorgeous at every little instance. 
Baby Pink is Always a Hit
This is a stunning colour if you ask me. But only a few would actually take a chance with this if they are not so secure about their complexion. I believe that is absolutely mythical. Such a beautiful colour not only suits a Dusky woman but also has the best compatibility. 
You wouldn't have a single complaint about wearing these kinds of colours if two things are properly taken care of. Firstly the fabric, and secondly the embroidery. The embroidery has to be dark enough to look good with the rest of the design.

Complementing:
Which Colour Suits For Dark Skin Tone? Baby pink actually fulfils that criteria without even hampering anything. You look your best, with the most beautiful ornament of confidence and glamour. 
Sweet Silver for the night
Silver is not a really conventional colour that you might suggest a Dusky woman wear. What if I say, that this is one of the most friendly shades that looks good on every skin tone? Yes, that is absolutely true. 
Which Colour Suits For Dark Skin Tone? Grey suits every complexion, that is the reason why we have kept it as an option for a Dusky Bride. This is the kind of colour that highlights your regular complexion to a different extent.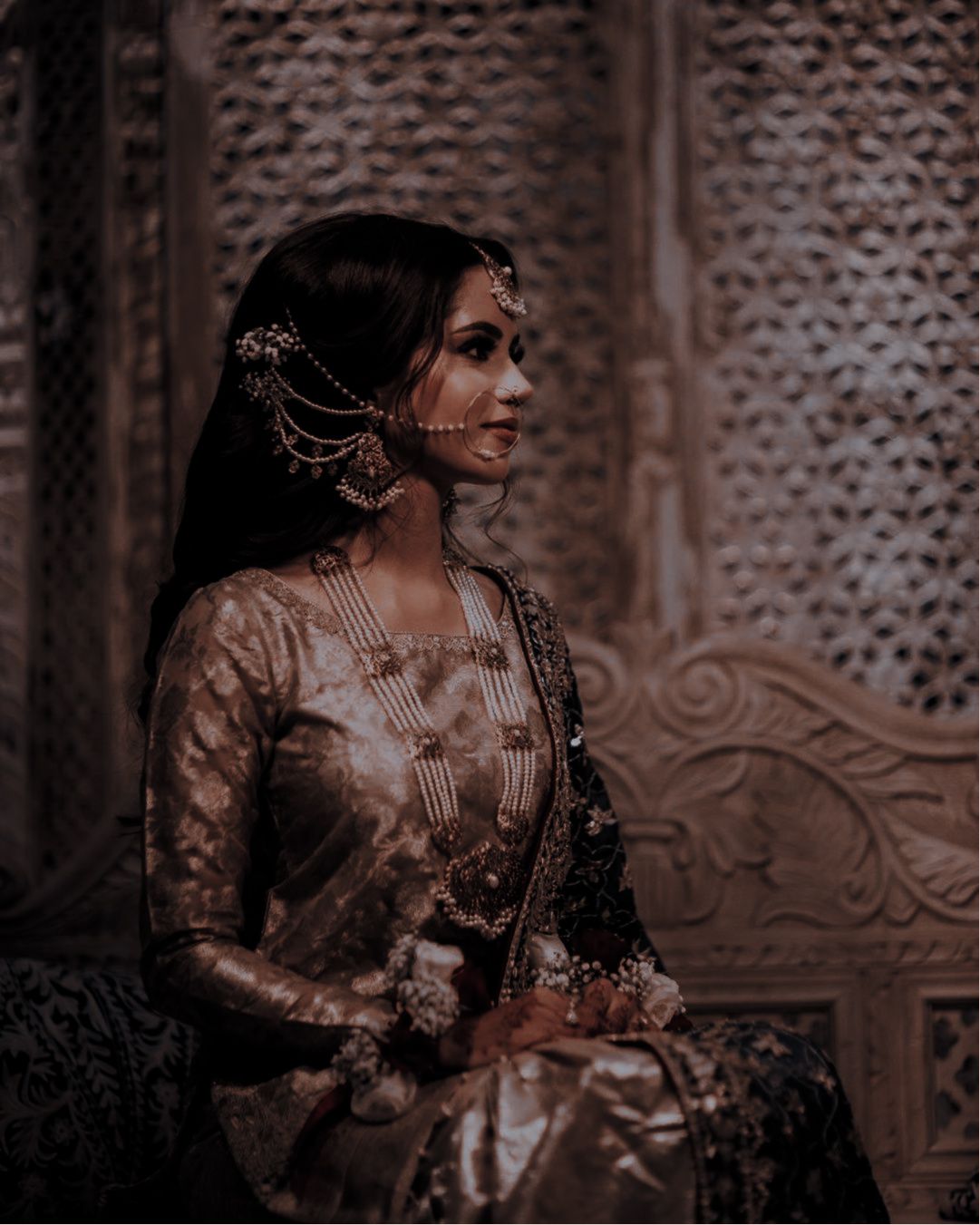 Complementing
:
Believe me, Grey or Silver is a kind of colour that reflects your undertone really very well. That is the reason why I believe, this is the one Which Colour Suits for Dark Skin Tone. 
Moving Maroon can never go slow
This is not a surprise for anyone, who is finding out Which Colour Suits For Dark Skin Tone? Maroon falls under the Dark colour family. Which is slightly falling between the spectrum of Red and brown. This is more like the combination of both colours. 
If you aren't comfortable wearing Red and want to try something different for the Wedding function. Then Maroon is actually that colour for you. Which Colour Suits For Dark Skin Tone? Maroon Surely suits Dark Skin tones.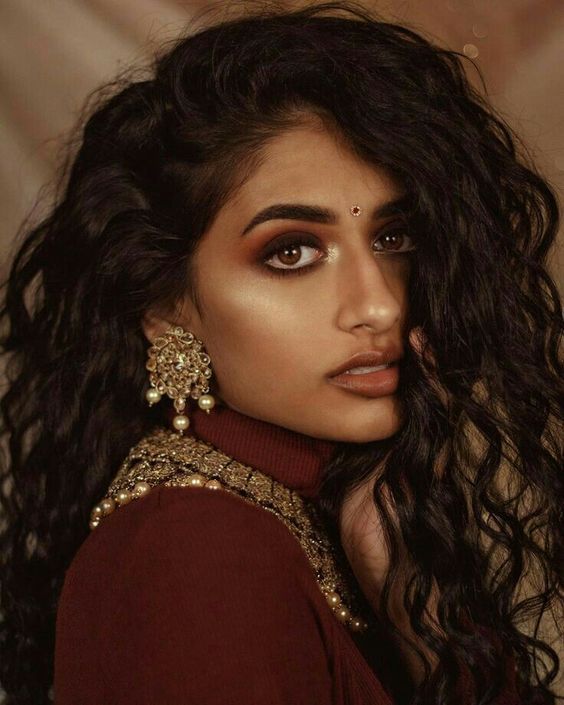 Complementing
:
Yes, Maroon actually complements a Dusky toned bride. She should wear some of her golden jewellery with which colour suits for Dark Skin Tone. 
Picturesque Peach for your Insta Reach
Peach is also one of the best colours that are relevant, pretty and quite adjective for a newlywed. As a matter of fact, peach is usually the most adjustable colour too. 
It looks amazing on every Bride you see. Many Indians have actually taken this colour as their colour for the big day. And the results are just outstanding.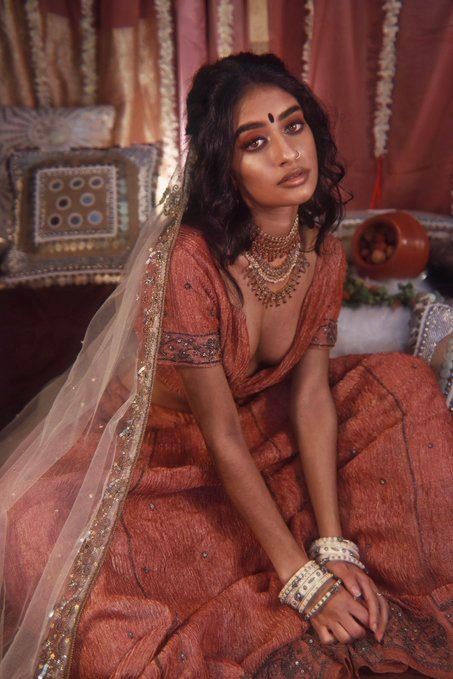 Complementing
:
I believe this is one of the easiest shades for any occasion or complexion. Which Colour Suits For Dark Skin Tone? Peach absolutely suits every Indian Bride
I believe you are satisfied with how these Brides turned out on their big days. Remember one thing, no matter what colour you are wearing or what accessory you are carrying. One thing stands extremely important for every Bride. 
You have to wear your confidence with that particular attire. No matter Which Colour Suits For Dark Skin Tone, or what you have chosen without the smile of confidence everything looks dull and colourless. So that accessory is a necessity, to put everything in place. 
To know more hacks about wedding fashion, jewellery, decoration, food and lots of other things about organizing your big day. Visit myMandap, we have a wide range of information that you might need.