What is Aiburobhat? And why is it so important for a Bengali Wedding Function? This is quite obvious that a Bengali Wedding involves multiple events, functions and ceremonies. And, the best rituals start with the authentic ceremony of Aiburobhat. 
Not just before the wedding ceremony, but a set of events that happen before the big day. This is a kind of event, which involves no rituals but the absolute blessing from your family and friend with the utmost joy of having the best time. 
The Ceremony and Aiburobhat Meaning
A Bengali wedding ritual like Aiburobhat involves the bride as well as the groom. But not as together, individually as separate families.
 A Bengali Hindu family celebrates Aiburobhat as a stunning ceremony to celebrate the theme of a bachelorette. This isn't something that is just celebrated for the wedding ceremony, it is even called out at other relatives' places.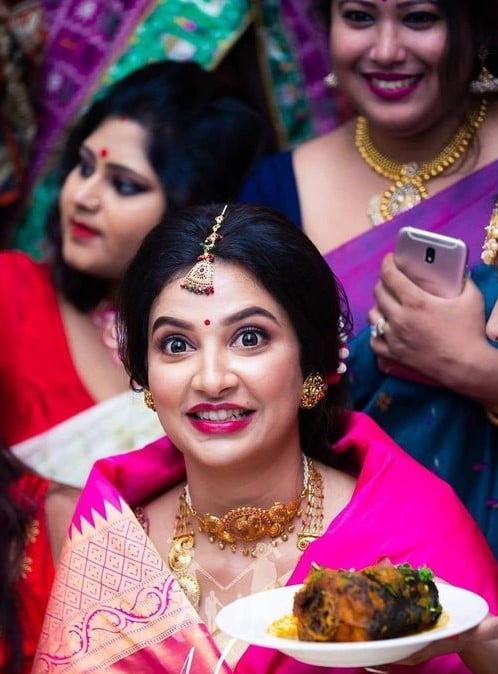 Yes, Bengali weddings have their own versions of celebrating bachelorhood with the essence of family. This is not something which is organised on the wedding day, the day before. And, some families even have this ceremony two days prior to the big day.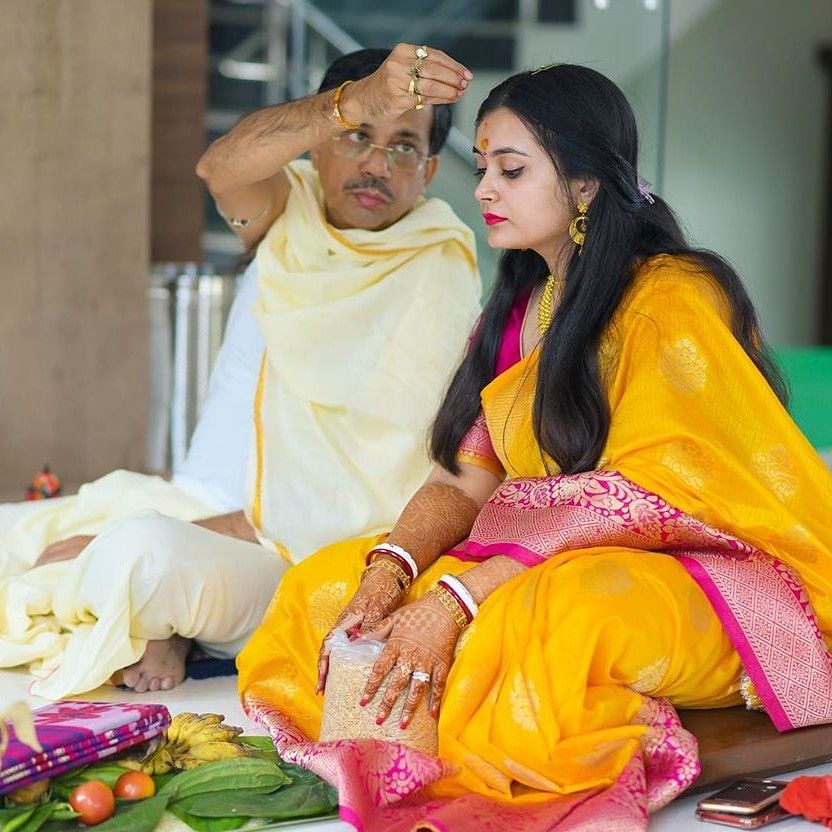 This isn't something that is celebrated at a wedding venue, but within the intimate family members, and close relatives who have the best together
Check Out: Bengali Bridal Alta Design
10 Must-Have Aiburobhat Menu Dishes:
Food is the showstopper at an Aiburobhat Menu. You cannot skip on any one of the essential dishes, and call it a day. Each item stands highly important for the fabulous and delicious Bengali Food Layout.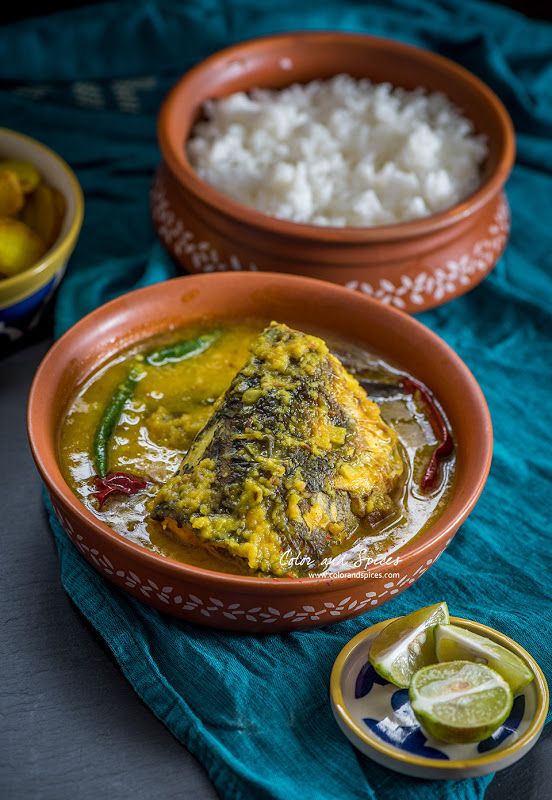 In fact, these dishes are extravagant, purely homely and extremely mundane too. You can hardly skip on any one of these essential dishes from the fabulous and expensive food menu. The Aiburobhat Menu has the following items, which are classified as popular in a Bengali family. 
Steamed Rice Shaped like a Bowl for Aiburobhat Menu
This is one of those Indian style rice that is purely surreal and extremely delicious. I know, the rice itself doesn't contain any taste on its own. The dishes which are deserved along with it, are the leader of the clan.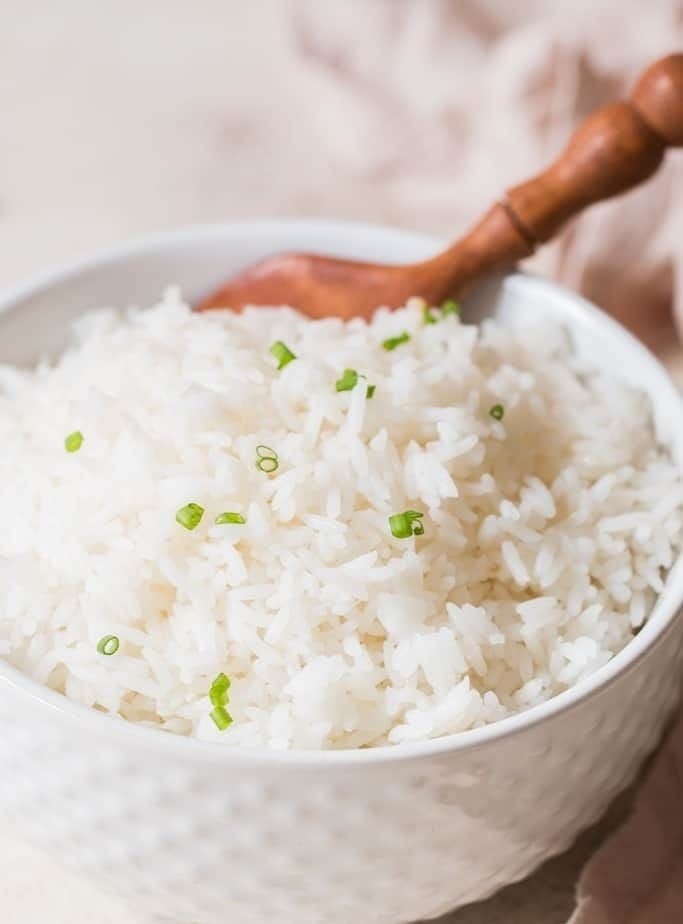 In a Bengali Aiburobhat Menu, the rice is swerved like a bowl to the one getting married. Yes, the rice is placed inside the bowl and the bowl is practically picked up when the beautiful basmati rice has taken the shape of the bowl. 
See Related: Top Caterers in Kolkata
Sukto a Bitter Soup for Aiburobhat Menu
Sukto is not one of those dishes which is ideally kept at the end of the layout. Rather these are some of those fabulous delicacies which are served right before everything else. The soup is made out of milk, as well a mixture of Poppy seeds and other fabulous spices.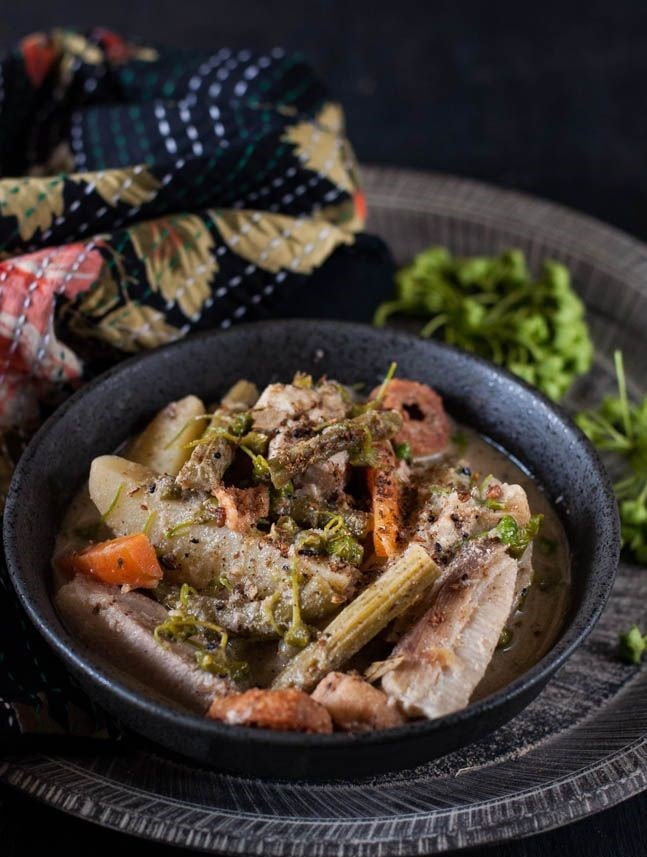 Along with those amazing species like Cumin seeds and powder, salt and pepper. There is a whole bunch of vegetables which makes this particular dish even more delicious. Starting with bitter gourd, you have sweet potato, normal potato papaya, drumsticks and a lot more. 
Begun Bhaja or Eggplant Fritters for Aiburobhat Menu
You need to have at least a few types of fritters for your Aiburobhat Menu, besides being a really delicious starter it is one of the best fries that go well with almost every Bengali appetizer. Especially when paired with Sona Moong Dal.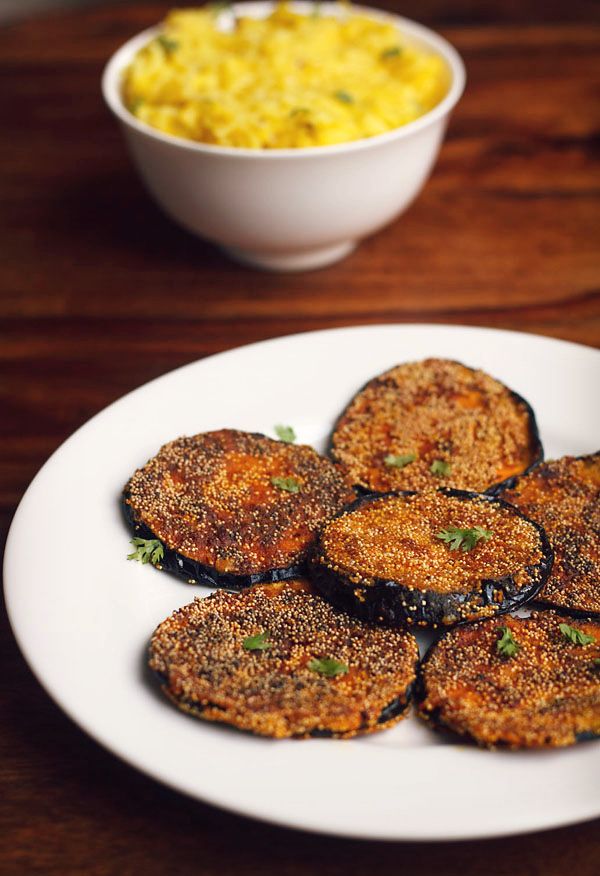 These fritters are crispy, and really well cooked. The cook has curated the fanciest taste of Eggplant with a thick coating of Poppy Seeds, and Mustard Seeds. Just fry this in hot oil, and serve this hot and crispy.
Jhuri Jhuri Aloo Bhaja for Aiburobhat Menu
You put a plate filled with crispy potato fries on the table. Bengali folks would enjoy that more than the French fried you have with ketchup and Mayonaise. This is made out of really thinly sliced potatoes, curry leaves, peanuts and lots more.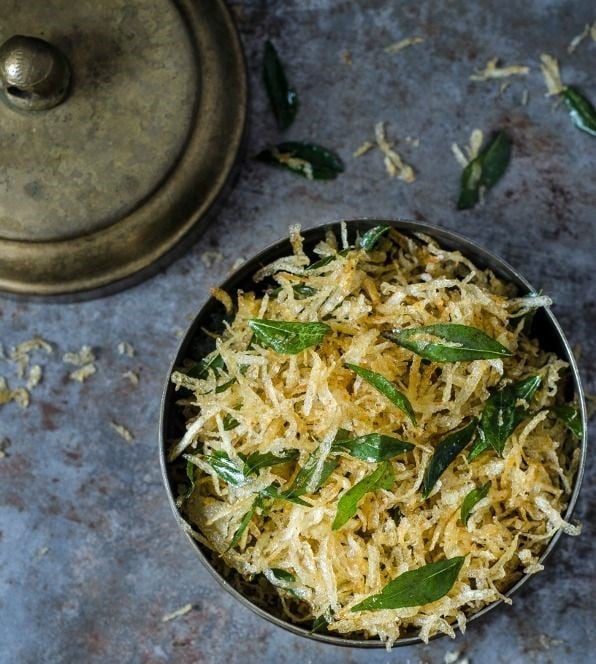 A bowl filled with Jhuri Jhuri Aloo Bhaja is like a dream for the children. This is one of the best and the most indigenous fries, which goes really well with Dal and other forms of side dishes.
Sona Moong Dal for Aiburobhat Menu
A Dal is a lentil soup, which is served with freshly cooked basmati rice. This is one of the comfort foods, that you usually frequent at a Bong's household. Besides being really well spiced up, and integrated. This is one of the best dishes served on an Aiburobhat menu.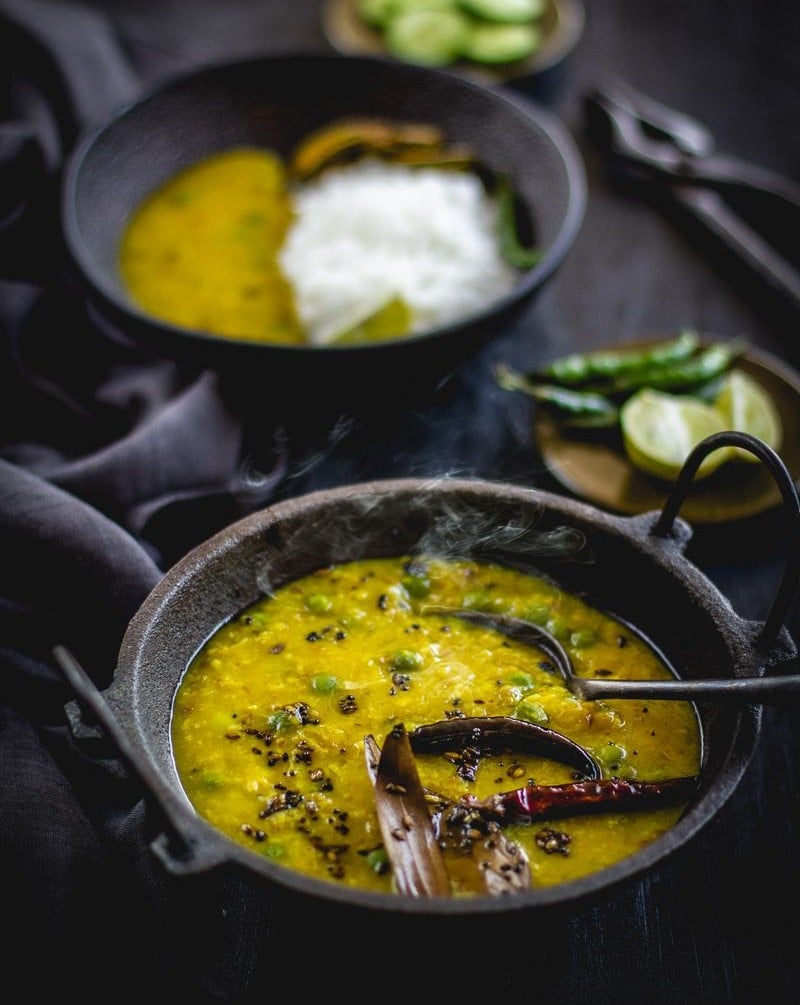 Some people even prepare this with freshly diced vegetables. This is more common for the winter season, as the availability of fresh vegetables is more during that season. Apart from that, this is one of the best Indian dishes which is served at all times.
Chingri Posto for Aiburobhat Menu
Posto or poppy seed paste is something that counts as the top ingredient for any susceptible Indian dish. You talk about Paneer Butter Masala, or any other special Indian dish. It has to have Posto in it. And when it becomes a part of our ethnic Bengali Menu, the dish is automatically paired with the finest ingredients.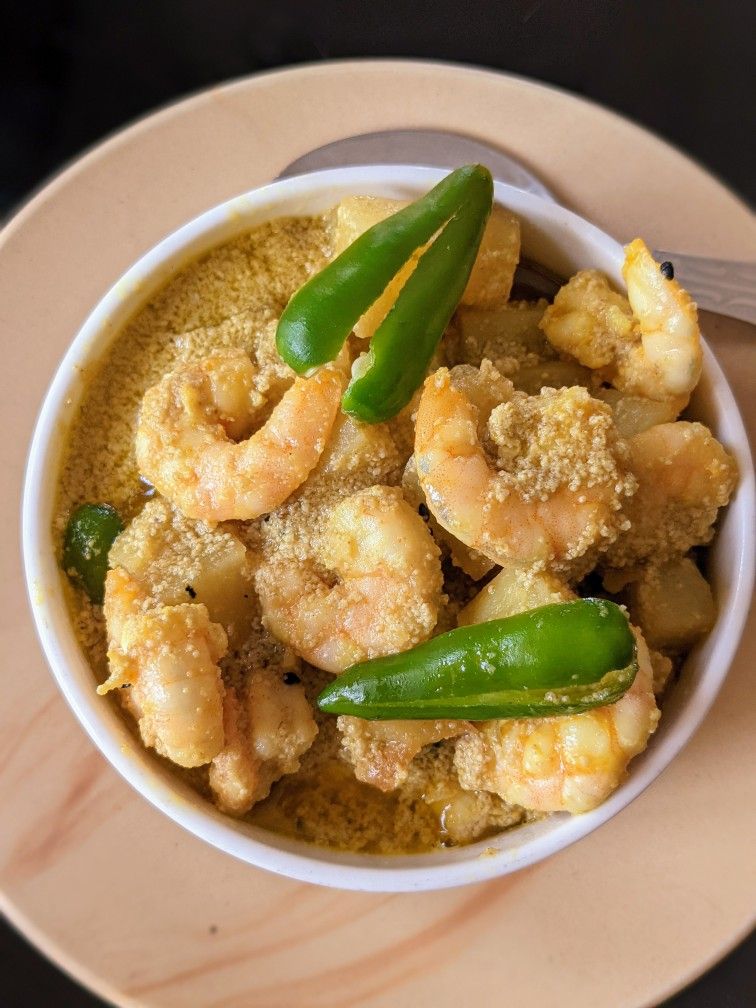 Here, these dishes have been paired systematically with the best teeny-tiny tiger prawns. Also known as shrimps, which taste really good. No wonder, this dish doesn't have turmeric in it. This is more like a side dish, which is elevated with the fragrance of thinly sliced chillies.
Read also: Bengali Wedding Menu Ideas
Sorshe dia Mach for Aiburobhat Menu
This is one of the best Indian dishes out here. Starting with the most delectable taste of freshly ground mustard seeds, chillies, and other fabulous ingredients. This is a delicacy on its own. There can be any fish, in this pretty fragrant curry.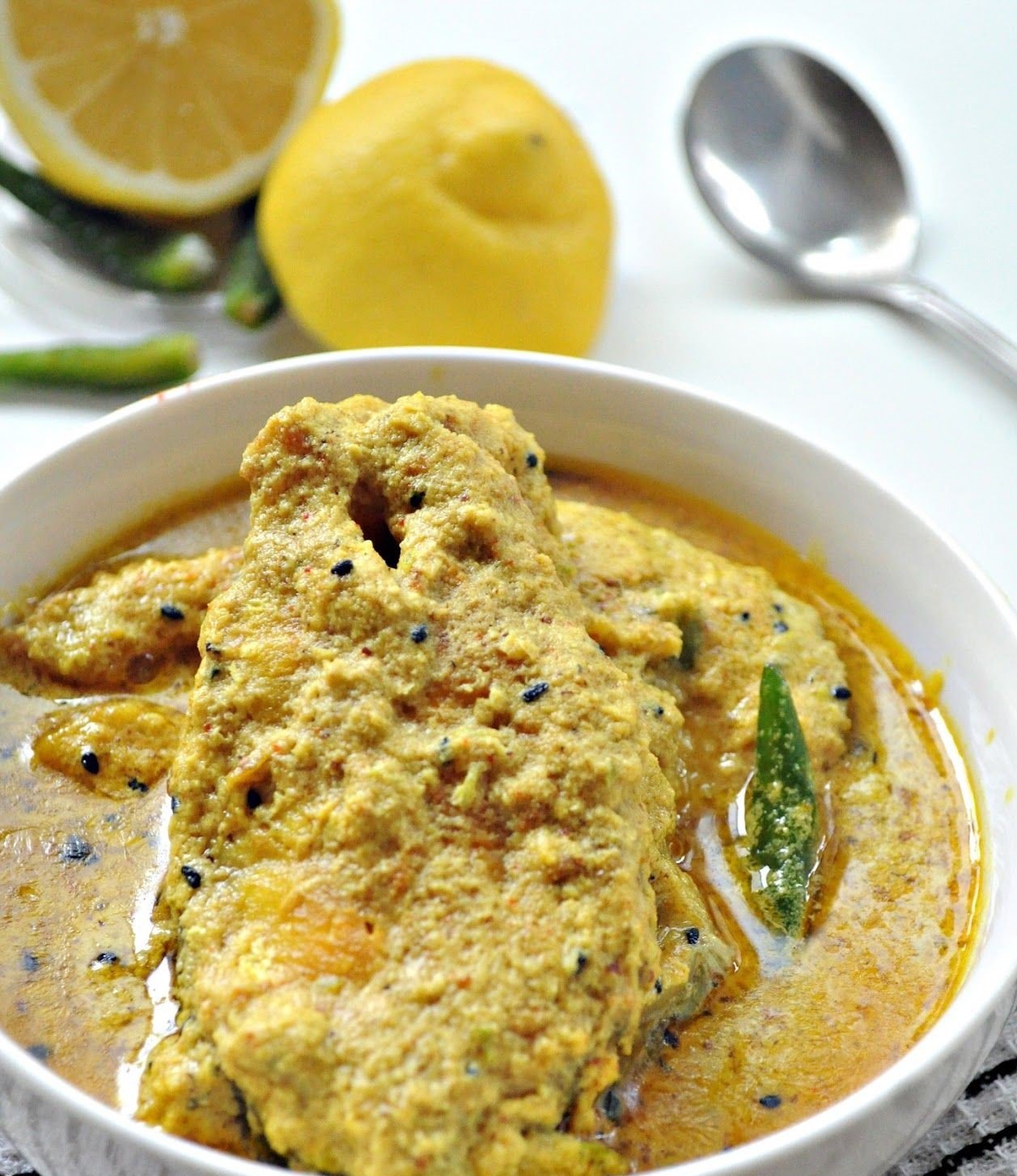 Pona Mach, Ilish Mach, Bhetiki Mach, Pasche Mash, Padba Mach and lots more fishes or 'mach'. All these dishes are suitable for the occasion of the wedding day. besides being a really suitable taste for the day. It is one of the finest curries too.
Pabda Macher Jaal for Aiburobhat Menu
Who said that Bengali marriages would have only one or two fish dishes? Where on the other hand, the Aiburobhat Menu has more than a few different types of fish dishes. Starting the most amazing Pabda Mach, which is also known as Catfish in English.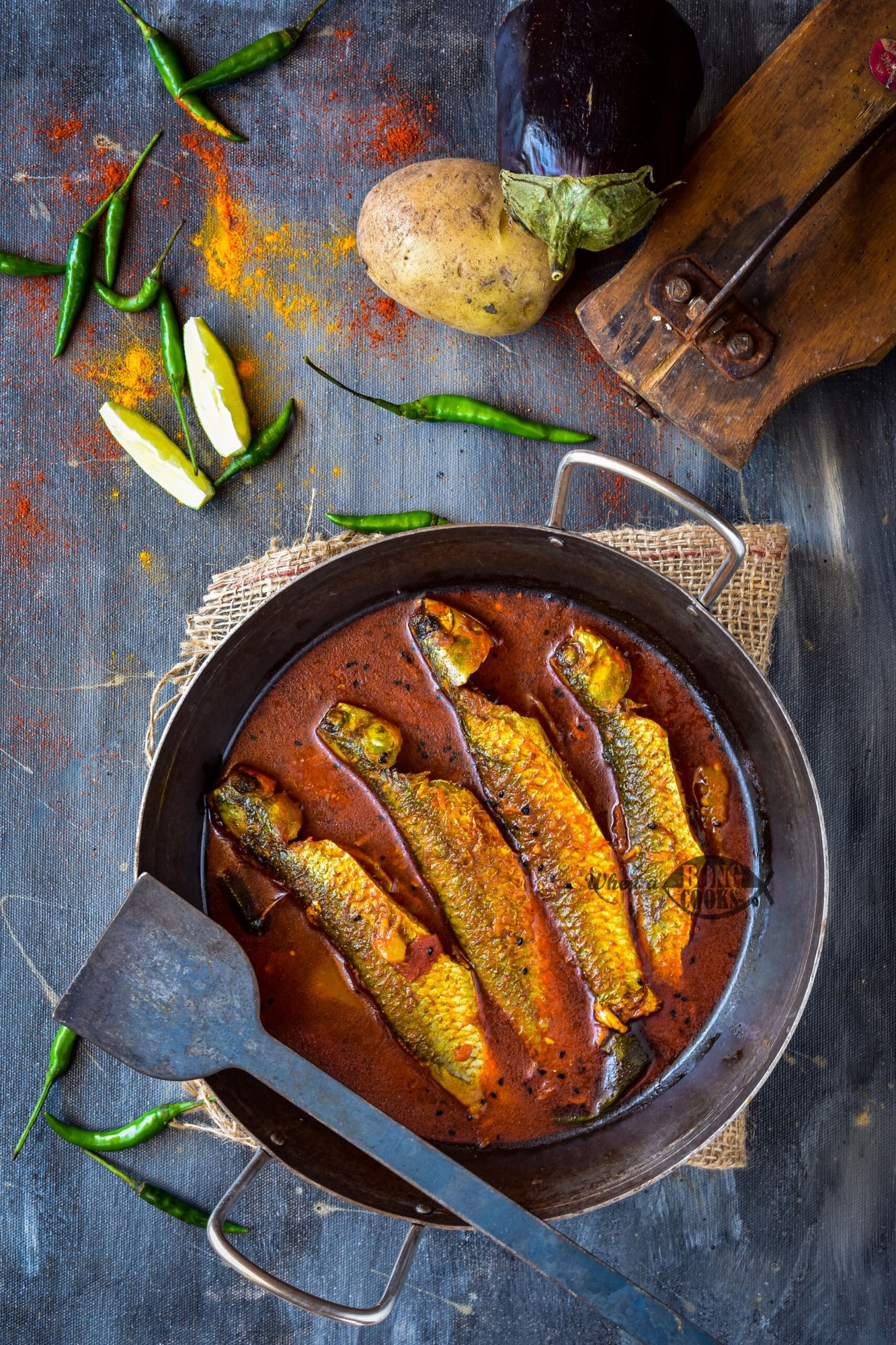 Like the above-mentioned recipe, this too has some of the best ingredients. Not just mustard seeds, and other Bong spices. This particular curry runs smoother than what you usually get. They cook it in the simplest manner, but the outcome is just out of the world. 
Also visit: Bengali Wedding Menu Card 
Chingri Macher Malai Curry for Aiburobhat Menu
You can never have enough fish dishes, especially when you are cooking for the Aiburobhat Menu. This is one of those ideal dishes, that are extremely beautiful and really very spicey. The best caterers in Kolkata cook a malai Curry, with the right amount of coconut milk.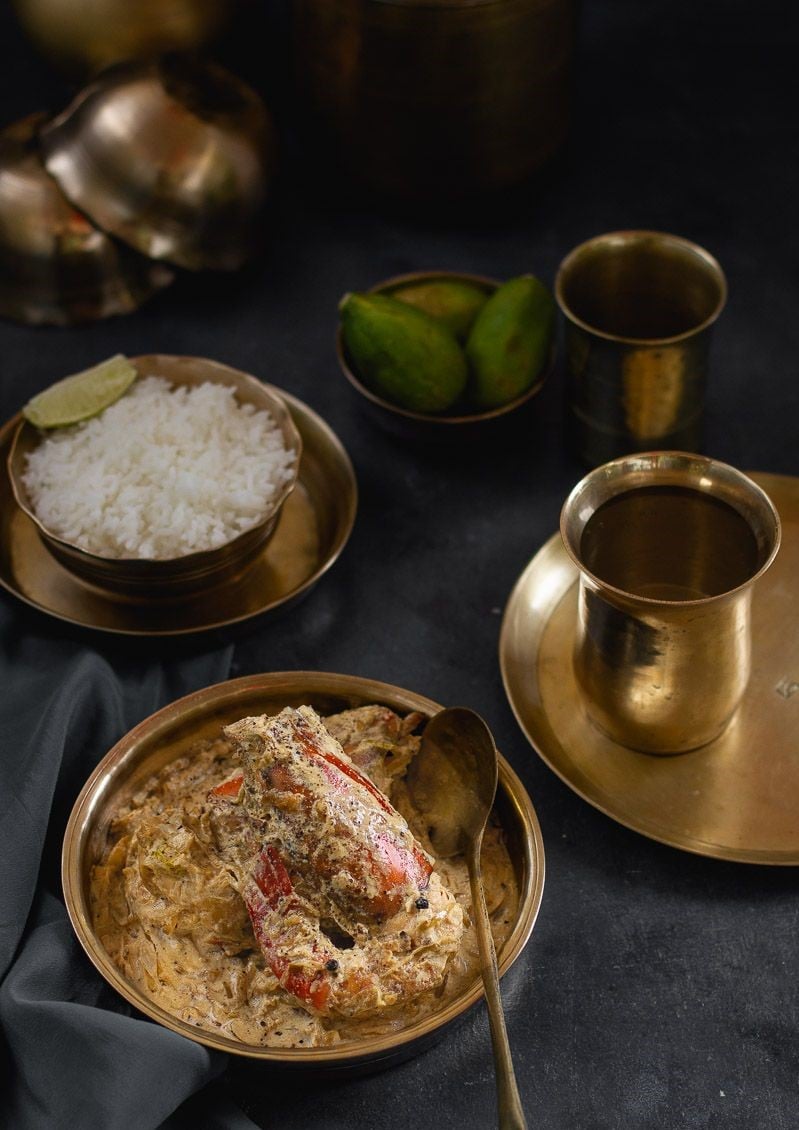 For the Aiburobhat Menu, the size of the prawns is bigger than the usual ones. Generally, they choose lobster prawns for such special occasions. A delectable menu, with the most amazing food cuisine. That is probably all that you need for the occasion of Bong Bacherleotte. 
Rosogolla in Desssert for Aiburobhat Menu
Yes, a Bengali meal without a pretty good dessert sounds like a completely different tune than the ones we are used to. A Bengali meal has to have a beautiful array of sweets in it. And, Rosogolla is semiotically the emblem of Bengali food.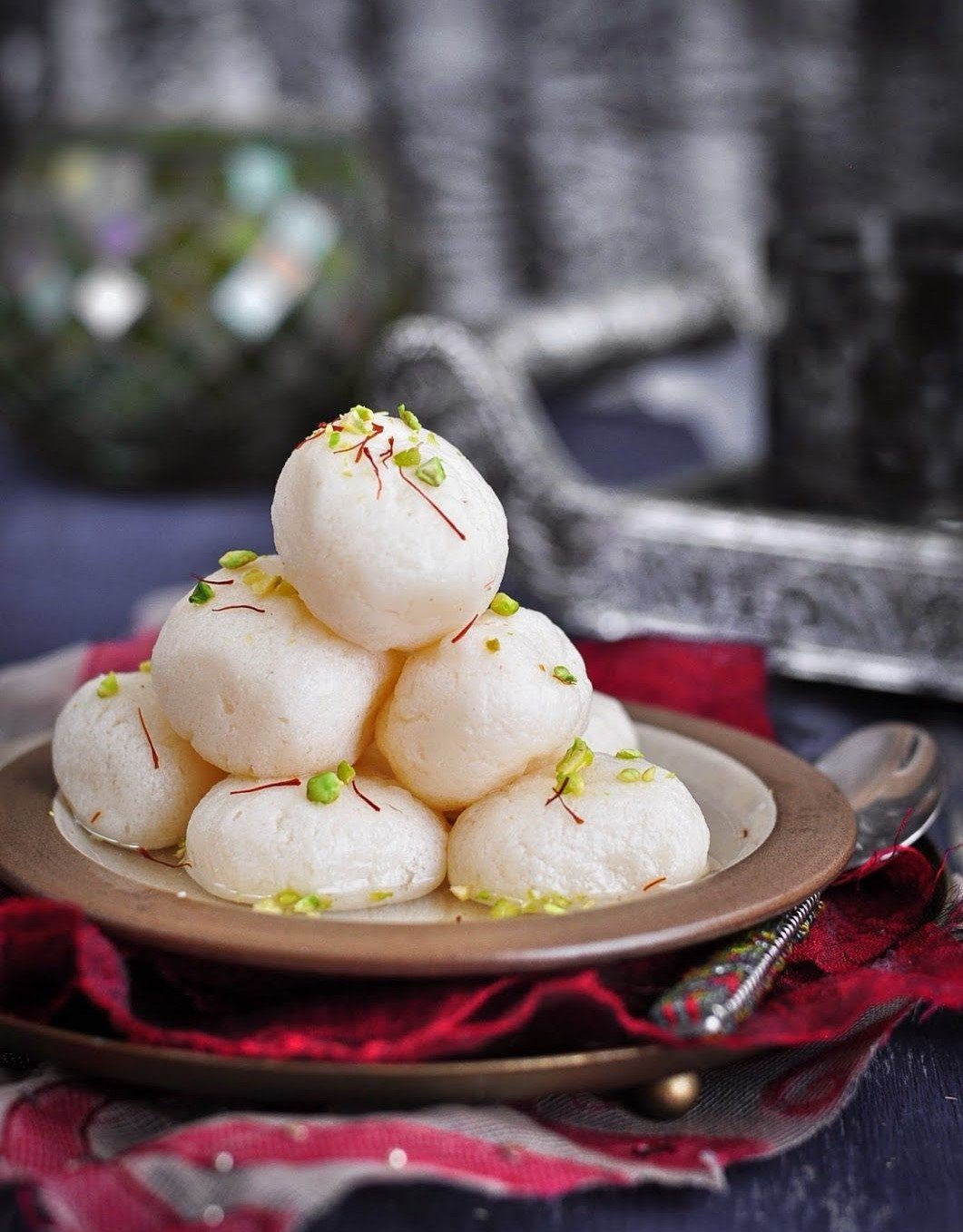 Every person who is accustomed to the Bong traditions, and had the amazing food layout must have had a piece of Rosogolla along with their snacks. The soft and hot ball of Rosogolla melts right inside your mouth. This is like a dream for many to have the best Rosogolla from Kolkata. 
Top 5 Bengali Aiburobhat Look  Ideas:
Your Aiburobhat photography always calls for something extra. This is a kind of event, that makes your partner comfortable and quite stoic too. The way it's expressed, or through the way, the event proceeds for the day.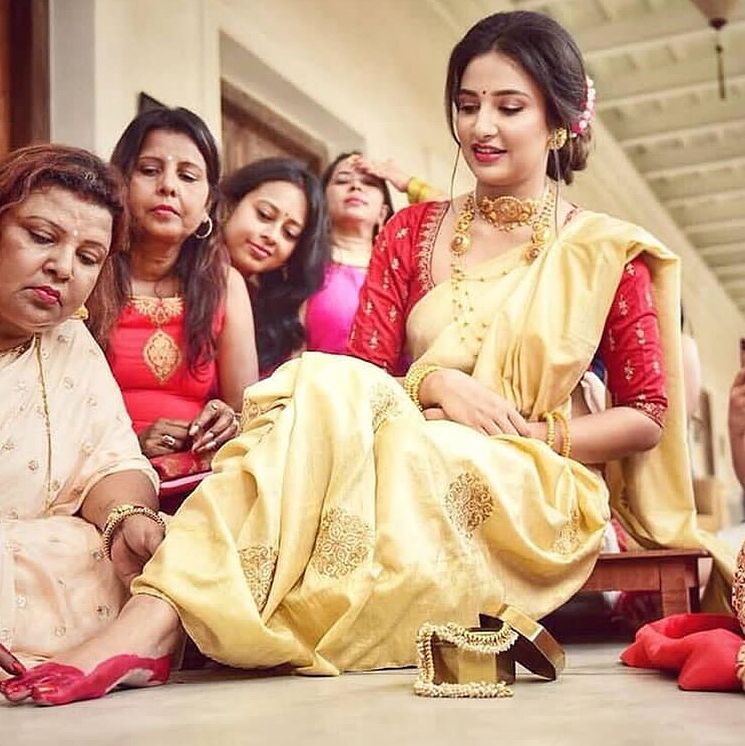 No wonder, these little things have a deeper impact on multiple parts of fashion. But you have to be keen and accurate about what you are doing, and how things are around the day. That is what counts, with such a pretty little event like that of an Aibuobhat. 
Haldi Saree Aiburobhat Look
Although the bride is wearing such a simple yellow Saree with her extravagant bridal jewellery set, this particular Aiburobhat Look stands out more than all other bridal photographs. Here, the bride is dressed in the most decent shade.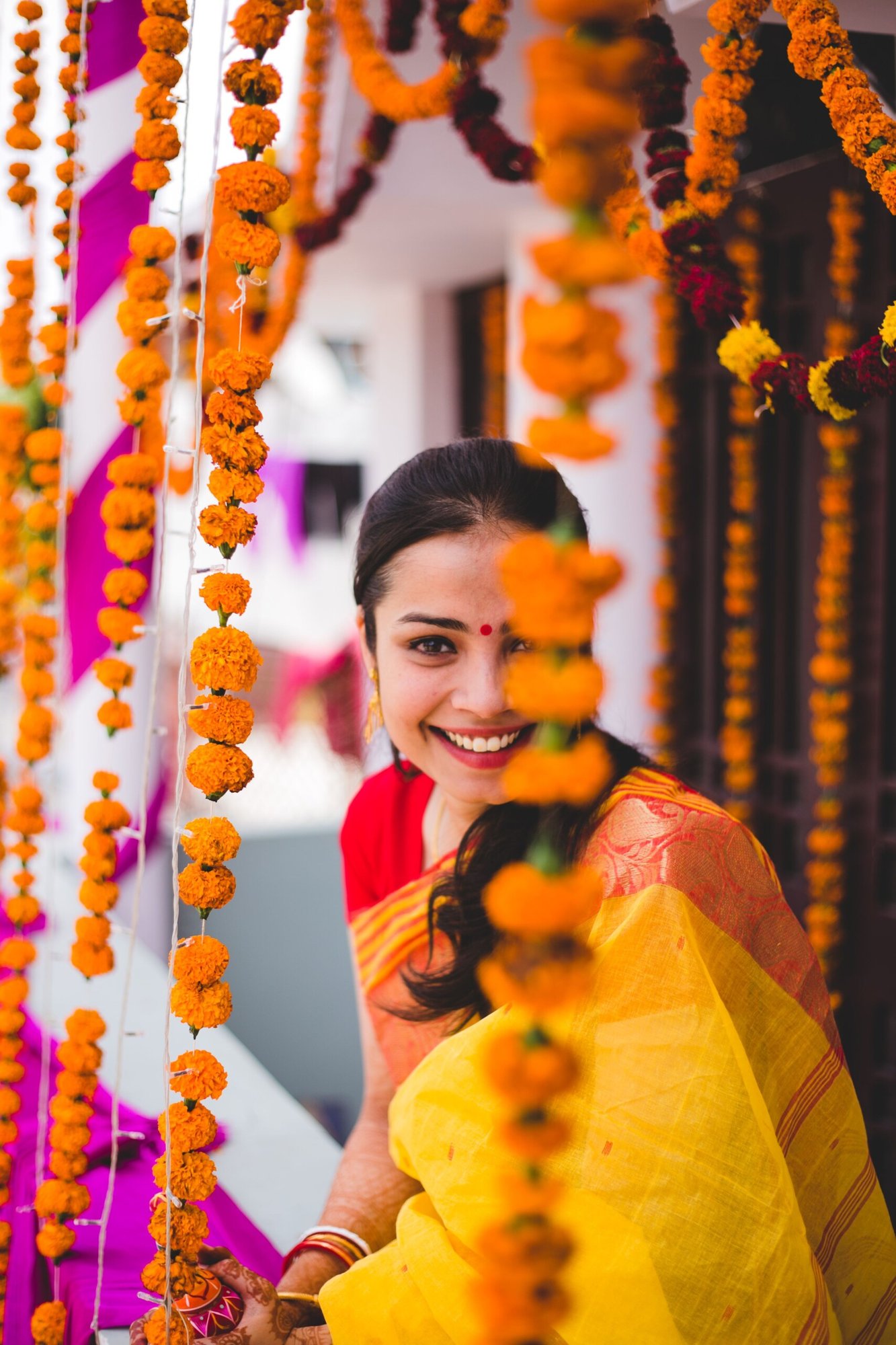 Which is picturesque ad extremely subtle. Such simple looks never fail to amaze me, like how on earth can you have a better apprehensive attire than the one she is wearing. Normally a yellow Saree is selected for the Haldi, but this isn't bad for Aiburobhat Look. 
Must check: Haldi Decoration Ideas
That Peak-a-Boo Aiburobhat Look
We all share our special desire for that one outfit, something that makes us look our best. However, the Aiburobhat Look is slightly different from what we are used to usually. Here, the bride and the groom are all dressed up in the best of their bachelor life.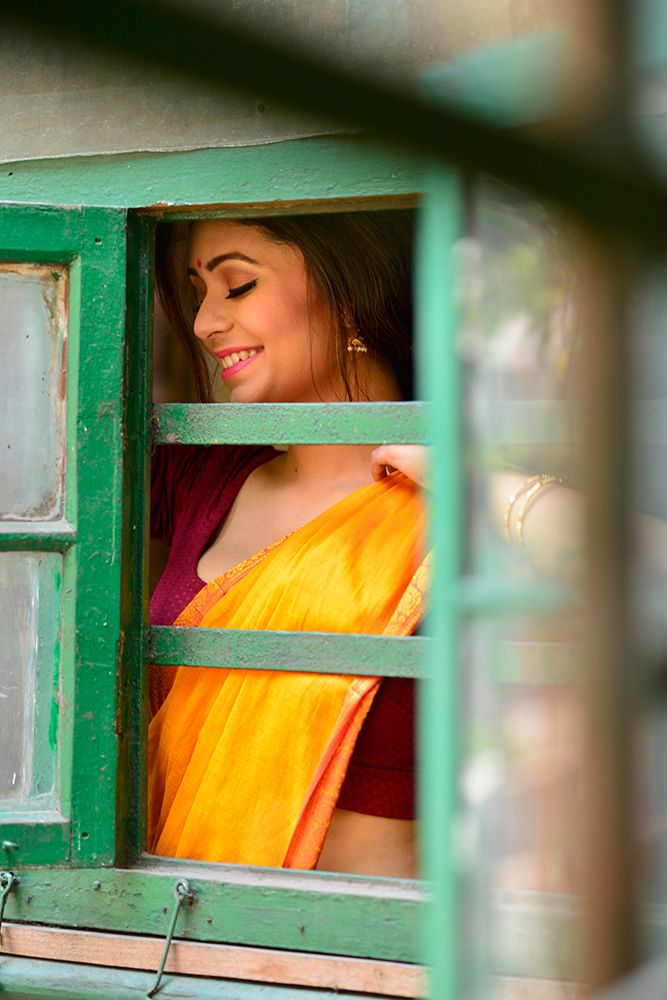 Collectively the event calls for the last bit of fun, and gossip that can happen prior to one's spinster days. But not once you are all married, exactly how the western world has its own desired Bachelorette. 
visit: Bengali Saree Look Ideas
Glam and Candid Aiburobhat Look
Your Aiburobhat photography should always be candid and that is the best genre for an event as light as this. Her, you aren't as dressed up as the wedding day, or the Haldi ceremony. This is more like the casual wedding rituals that are commonly found in a Bengali wedding.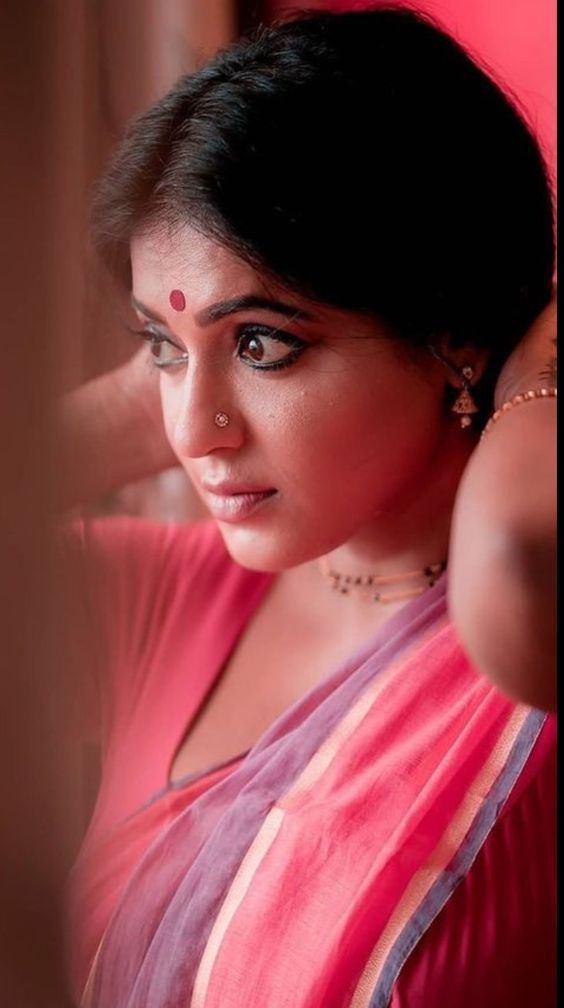 A Young bride might wonder, what to do with their poses. Well, go with your utmost charm, and the most eye-capturing smile. That is all that you need for the wedding ceremony. Trust me, this is one of those little things that makes its way into the wedding album. 
read more: Mehendi Decoration Ideas
Sitting on the Threshold Aiburobhat Look
This is one of those intricate wedding poses that calls for the best in both worlds. Here, the moment has been captured as an abstract thought of bachelorhood, and the journey of married life which are ahead of you.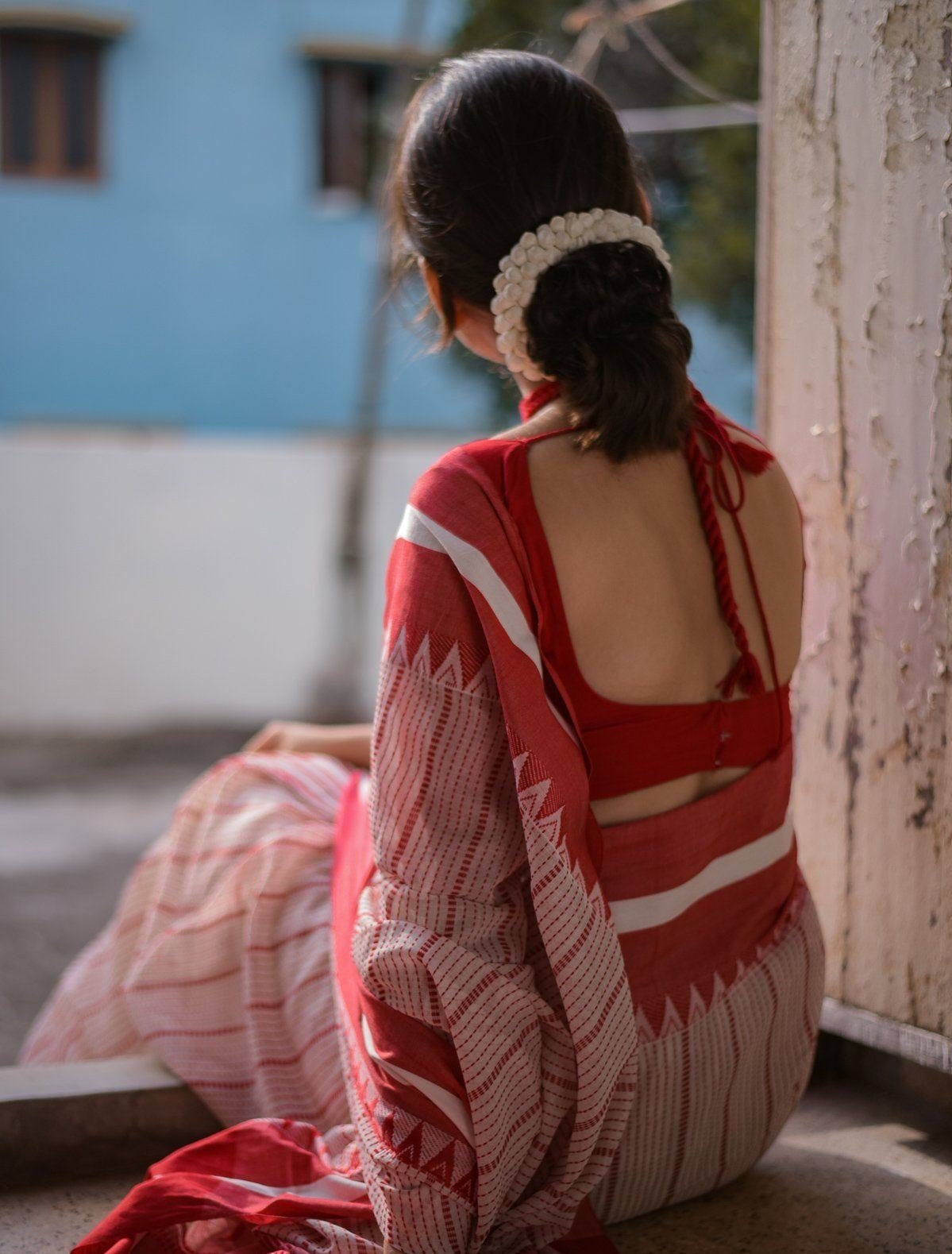 The threshold is part of the house, which is neither outside nor inside the house. This is the pavement between married and not married. The event is similar to the Aiburobhat meaning. That is the significance f this beautiful wedding photograph. 
See more: Bengali Wedding Card Design
'Confused with so many dishes' Aiburobhat Look
And, lastly, there are huge peripherals for food, and dishes at a wedding ceremony. When the event is all about food, then why not feature a look that encompasses the divide of food, and all the fun about it?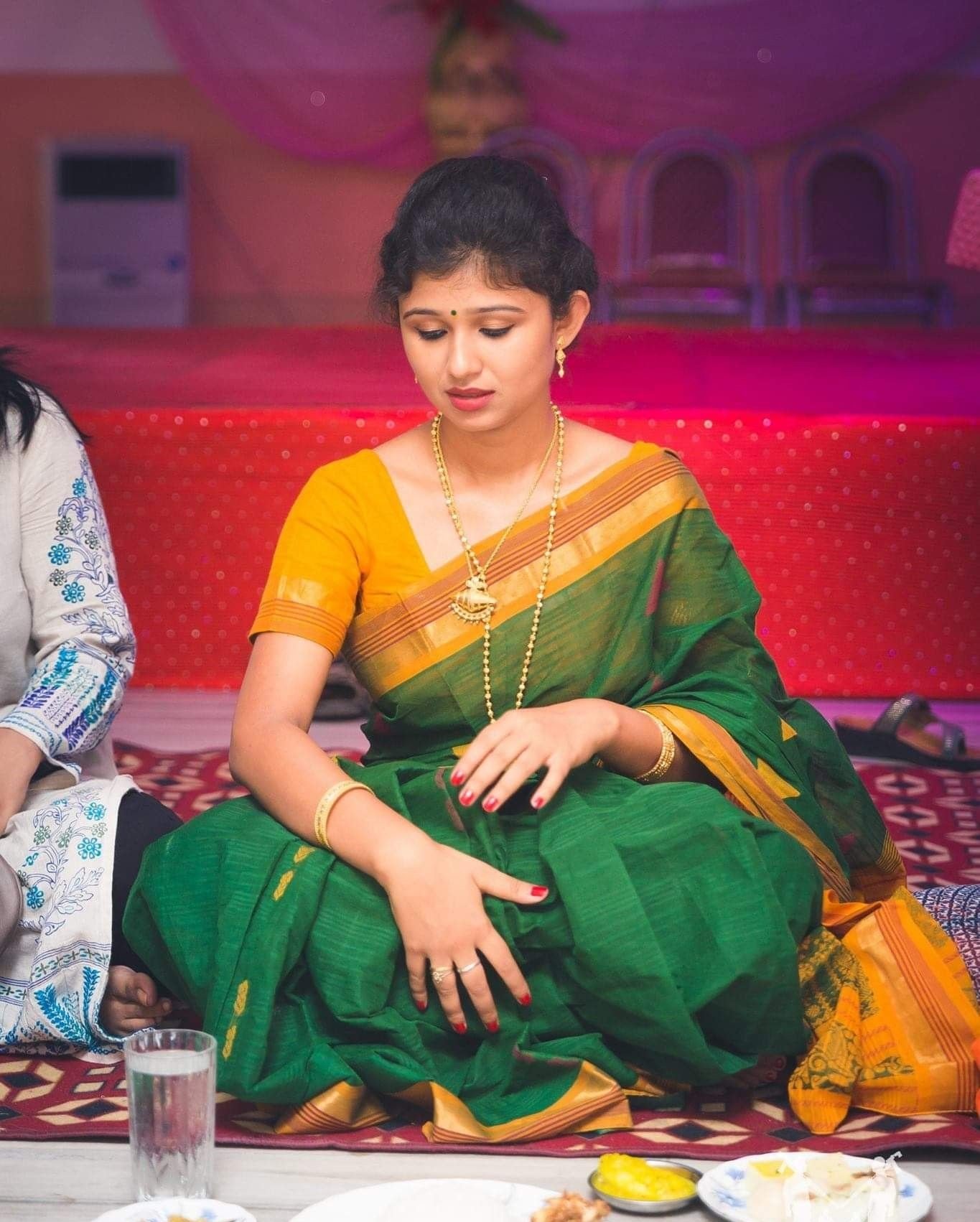 This is one of those ideal looks, that are creative and highly well-complimented. There is a wide array of food at your own place, and then you are told to sit down and have it all. It's that an automatic confused face. That is exactly what has happened with this particular Aiburobhat Look.
The event of Aiburobhat should be all about food and celebrating the beautiful memories of Bachelorhood. This is like a welcome song for Happy married life, and that is exactly what has happened with this particular set of menus and bridal looks too. 
This is one of those confused looks which show the best memories of marriage. Accumulating the best look for the day. At myMandap we have a wide range of content about wedding rituals, events, food, wedding fashion and lots more.