A Gachkouto Design is an accessory, carried by Bengali Brides. When we say, all Bengali brides it basically means all newlyweds on the occasion of their Wedding Ceremony. 
But the initial custom didn't prevail among all Bengali Brides. Rather it was a custom only propagated amongst the East Bengali Brides. Also known as 'Bangal' in India. 
Whereas the West Bengali brides placed the Gachkouto design near the idol of Maha Lakshmi. Yes, the custom of Gachkouto also comes from the deepest custom of bringing the Goddess of Wealth into the household.
This is a thing, which is carried by Goddess Laxmi on her side. She carries a  Gachkouto which contains, wealth and prosperity. So, the original custom of a Gachkouto comes from the comparison of a Bride to  Devi Laxmi. 
Top 10 Gachkouto Design Ideas for the Bengali Bride:
The usual Gachkouto price may range between ₹50 to ₹100. The symbol is extremely auspicious for a Bengali household, and it corresponds to the bride being the Laxmi of the house.
That is the beauty of a Gachkouto, it indicates fortune. Bengalis consider their wives as the fortune and Good Luck of the Household. No wonder, it represents the deepest culture of Bengal in the sweetest way.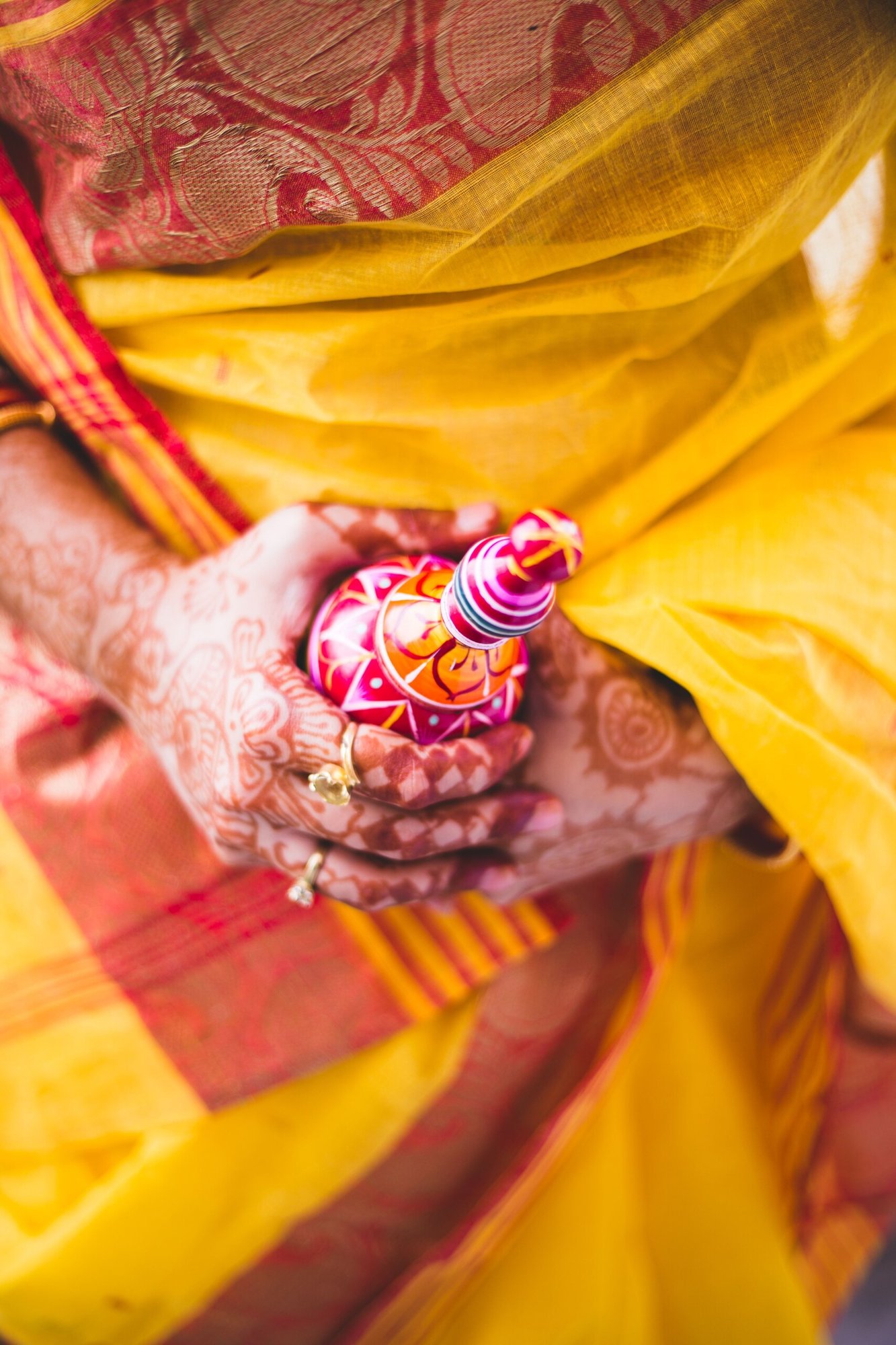 Now, almost all Bengali Brides dress themselves up in this beautiful and fashionable Gachkouto Design. Trust me, it makes you feel more Bengali at your heart, and the outcome is just outstanding. 
we are about to encode some of the best Gachkouto Designs and how it has impacted Bengali Wedding. These are some of the best Gachkouto designs which can be a part of your wedding day.
Check More: Kalire designs for Punjabi Brides
Red Gachkouto Design with White and Green Stripes
This isn't the conventional style of a Gachkouto Design, which is carried by Goddess Lakshmi. Rather this is a 'Gack Kouto' design which is classically taken by the Bengali Brides. 
It is pretty, and well organised too. I think this has to be a Gachkouto Design which is specifically curated for the Magic Moments of the wedding ceremony. it is beautiful and you can really count on it.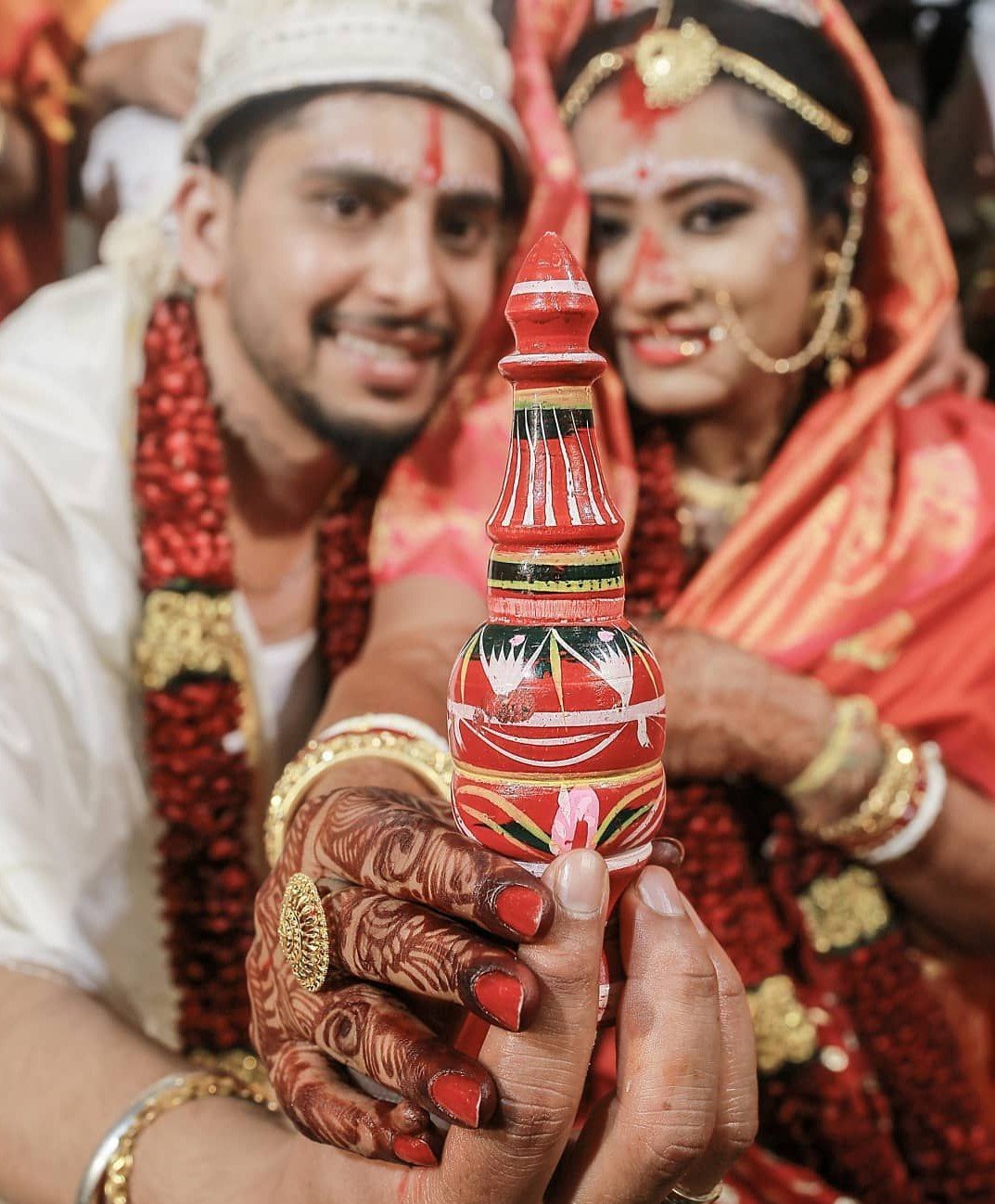 First of all, the design is affiliate and appropriate. You can actually make the best craft with a piece like this. Honestly, you can totally count on this one. 
A good Gach Kouto always has a good design. This is one of those, which makes and creates a beautiful Bengali Wedding Ceremony. This one has the prettiest green and white stripes.
view more: Sankha Pola Design
Maroon Gachkouto Design 
Bengali Weddings are filled with amazing wedding rituals. And carrying a Gachkouto is one of the many customs. Here, you get to hold a Vermillion Box, which is designed and decorated accordingly. 
This is the speciality of a beautiful Gachkouto, it never gets too old for the wedding ceremony. While some people love to keep it ethnic some others want creativity.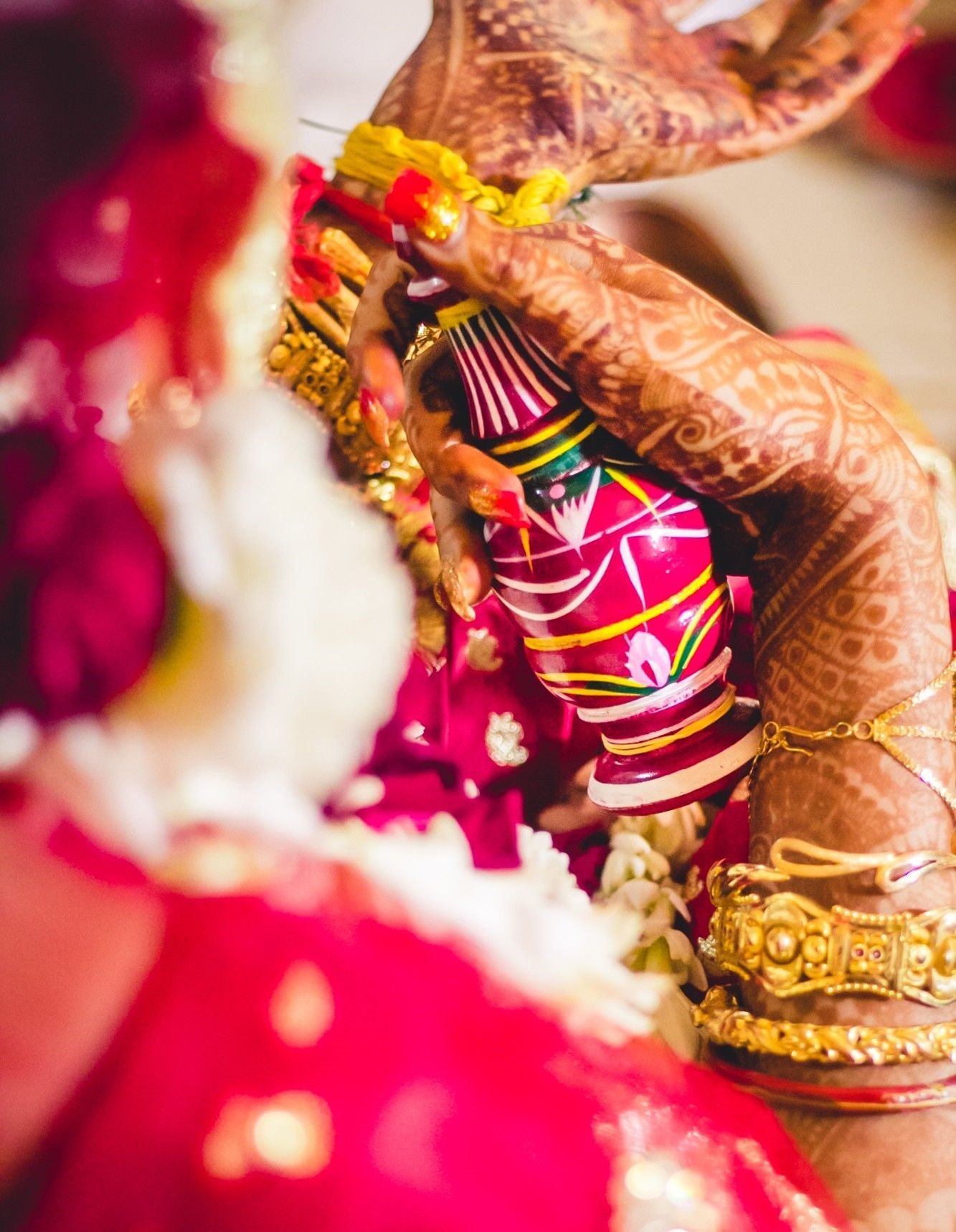 Like this has everything needed to make a perfect Wedding Accessory. First of all, it is not red in colour, and that is one of the essential exceptions.
Instead of simplifying it with red, she has taken a pretty Maroon shade, which is a colour falling in between red and Ox-Blood. I found this extremely gorgeous and elegant.   
Check out: Bengali Bride Mukut Designs
Pot Shaped Gachkouto Design
The Groom has to hold a bronze blade, also known as 'Jati' which is used to break Betel Nuts. And the bride gets to hold the Gachkout all the way through the wedding ceremony. 
In fact, this is one of those ideal Bengali Wedding Ritual sets, which are non-compromisable and you have to perform it.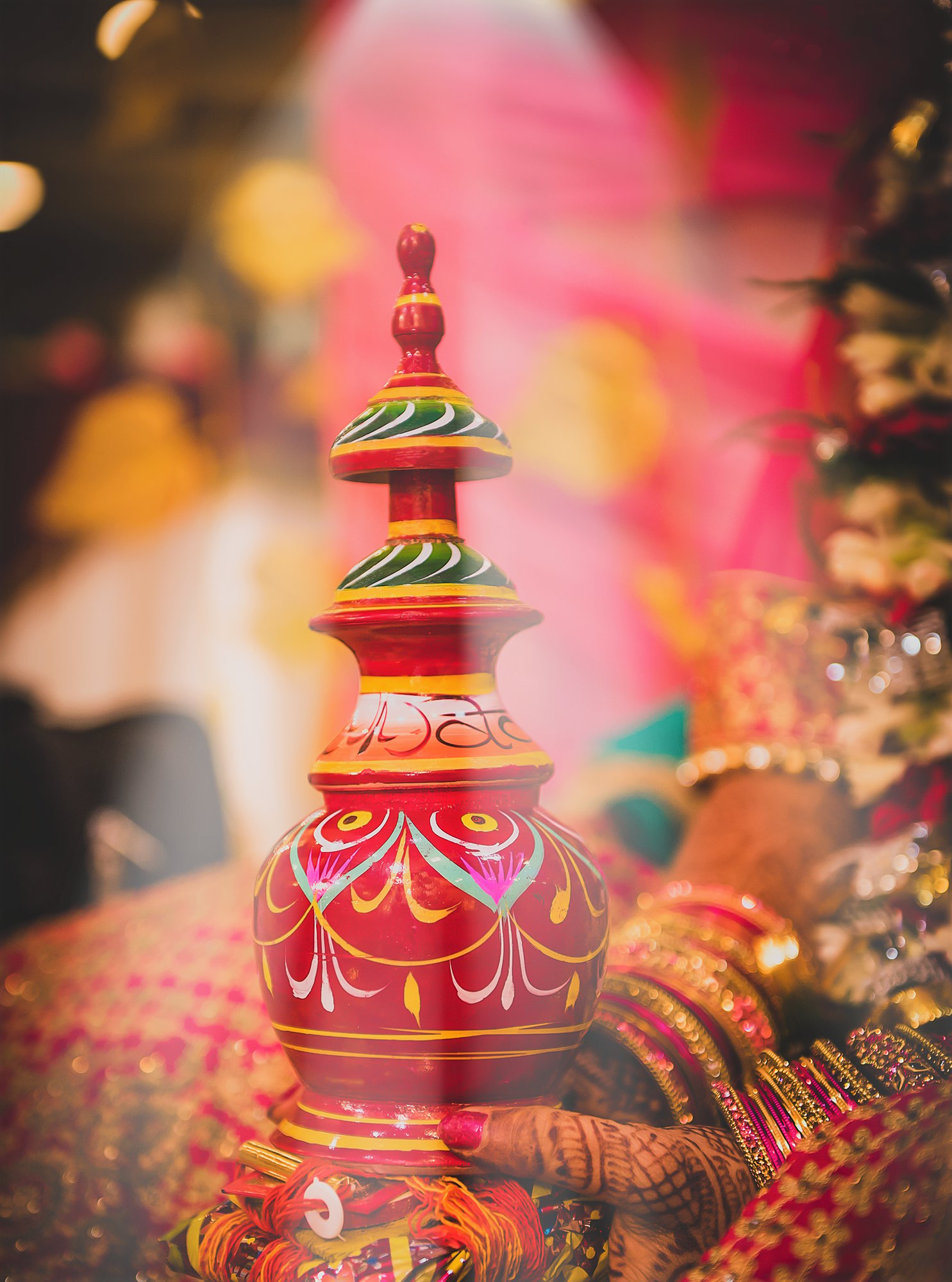 A Bengali Hindu Wedding dictates the Bride to carry a beautiful Gachkouto Design along with her beautiful Bridal Attire. This particular design belongs to the traditional Sindoor Daan epistemology. 
This is not a custom in North India,  but a typical one from East Indian Weddings. A Bengali Marriage is incomplete without the Saat Paak and the Gachkoutto. 
Bengali Gachkouto Design with Yellow Beads
This is a good Gachkoutto design which was a part of the outfit worn by Mouni Roy on her wedding day. These Yellow Beads are like Polka Dots which cover a very minute portion. 
Yes, she also took a Gachkouto Design along with that classic Red Benerasi Saree, and aeons of Golden Ornaments.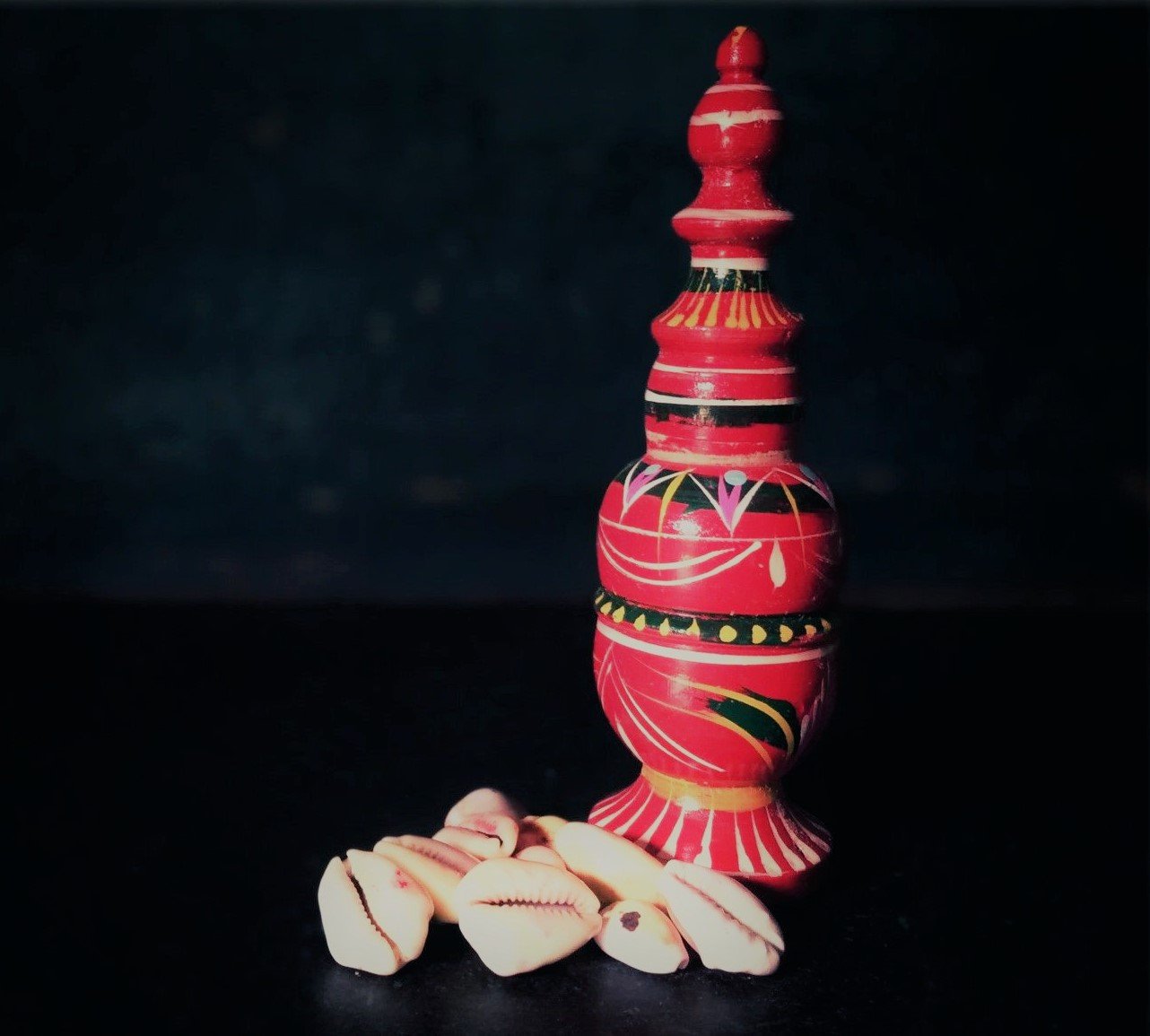 What actually completed her look, was her quintessential smile and welcoming colours. Her Hand accessory has a pretty Wedding day vibe, with such beautiful Yellow Polka Dots. 
Those beads and dotes actually worked like a wonder for such an exceptional Indian Wedding tradition. I think your family members would also have their approval with such a pretty design. 
See more: Wedding Kalash Decoration
Personalised Ganesha Gachkouto Design
A personalised Gachkouto is always picture perfect. It is set according to the terms and conditions specified by the bride herself, and the customisation definitely speaks for itself. 
First of all, the lower portion of the Gachkoutto is eerily similar to any other well-0known design. What is so special and significant about his one? Well, is the outer illustration.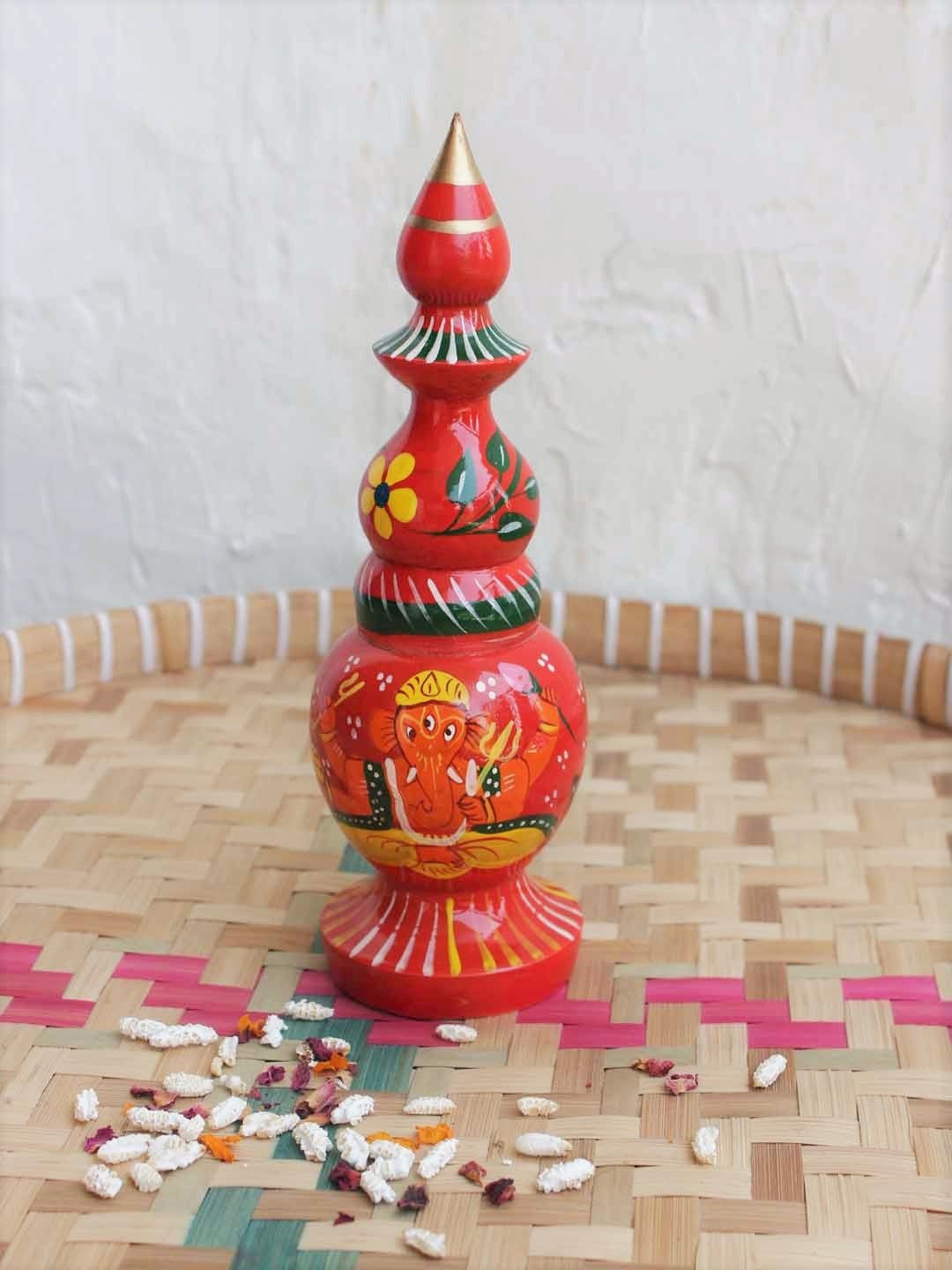 The animated art on top of the Gachnkouto Design is absolutely gorgeous. It is specifically coloured with special clip arts. 
Including a really pretty and organised drawing of Lord Ganesha. For all Bengali wedding rituals, this one is absolutely perfect. 
Must view: Best Rangoli Designs
Gachkouto Design with Kalka Art
The Kalka Art is really very important. In fact, this is one of those designs which look simple but work differently with the Bridal Outfit.
Yes, it does, it might look extremely simple to some but when paired with the right colours, the outfit is absolutely gorgeous. Honestly, you should pair this with the right wrist ornaments.
Some Gachkouto Designs are better than the other, this is one of those which is specially decorated with the best stripped Kalka.
The beauty of it lies solely around its base of it, and the outcome is absolutely stunning. Trust me, you can totally wear this one and hold it in your hands.
See also: Kalka Design
Sindoor Box Shaped Gachkouto Design
No matter what you do for the wedding ceremony at the end of the day it is your D-Day and it has to be special For such an occasion, you need it special.
This particular Gach Kouto has been specially decorated with the best design and it is slightly different from the rest in terms of size and shape.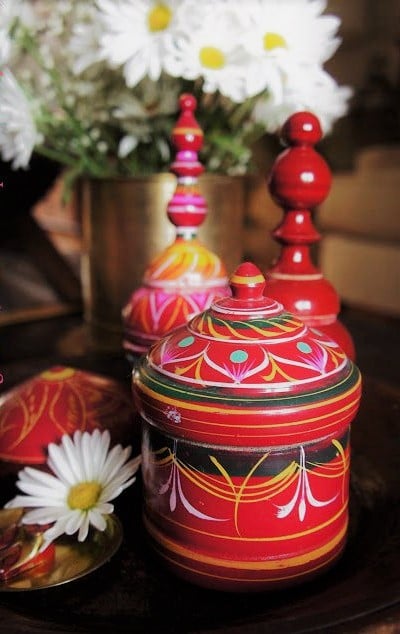 This is more like a Sindoor or Vermillion box, which is used on a daily basis by every other bride. Honestly, you can totally have one for yourself.
Every other bride has her special demand when it comes to their Bridal accessory, which is exactly why your Wedding Gachkouto needs to be special.
Traditional Gachkouto Design with 'Kunke'
Kunke is popularly known as the Sindoor applicator at many West Bengal weddings. This is used by 'Ghoti' grooms for the Sindoor Application.
First of all, it is extremely unique, and next to that it is really attractive. You can totally carry it as your Gach Kouto Design for the big day.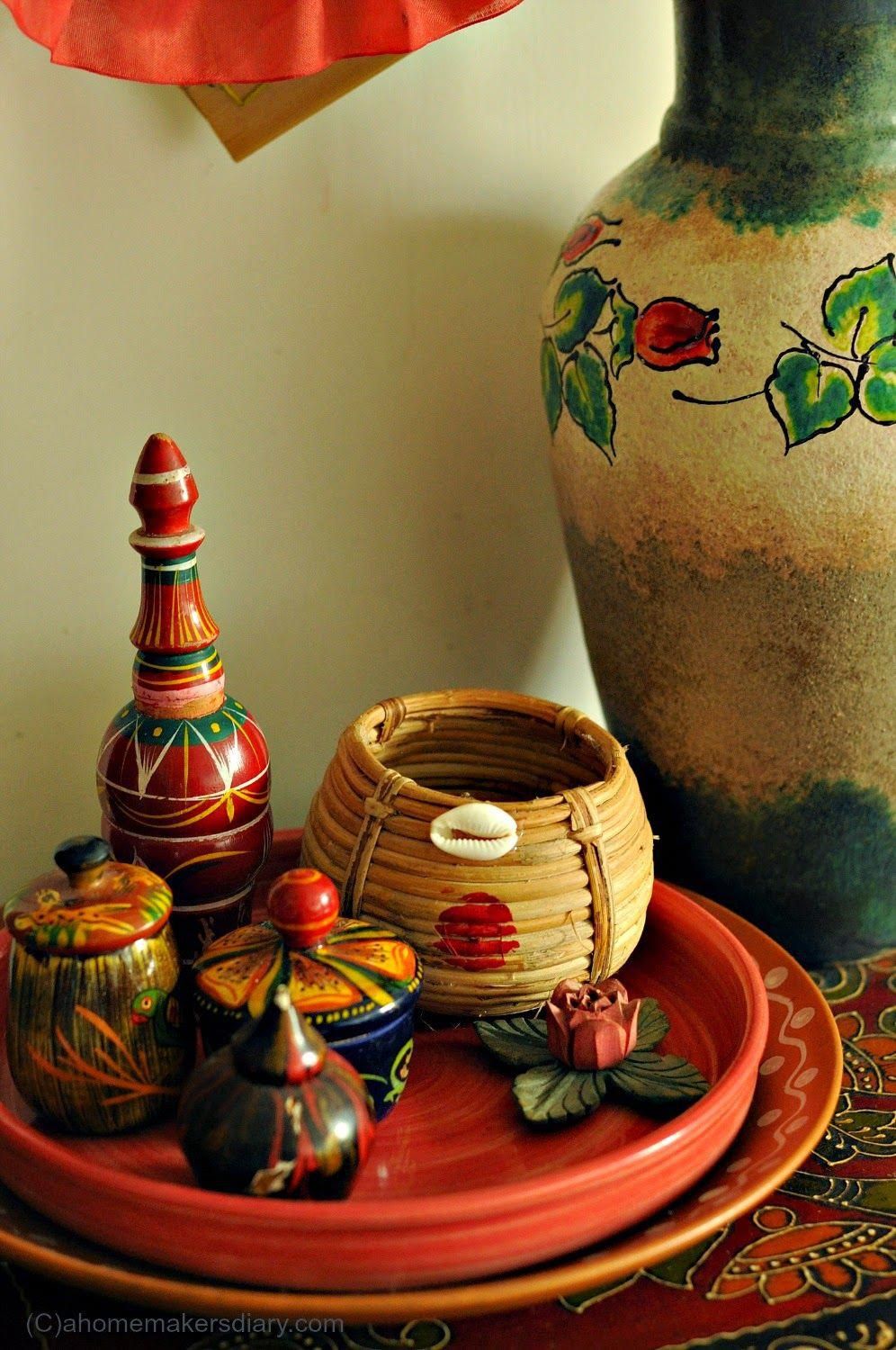 If you aren't comfortable with any other design, always go with traditions. For such instances, it is best to apply what you already have.
Kunke is one of those certain articles which makes your bridal Sindoor Dann moment even more prominent. You can totally wear this for your D-Day.
Must read: Bengali Topor Design
Ethnic Sindoor Gachkouto Design
Like any other Bridal Sindoor Design, this is also eerily similar to them. More than anything this looks like a vermillion stand, which is held by Ma Lakshmi.
Yes, this is an Ethnic Sindoor Box which is used e by many Bengali Ladies to put Sidor on their heads and foreheads to date.
This is undoubtedly unique, and I find this eerily similar to many designs and patterns. The decorator has designed this in the most ethical manner.
Those traditional tips and tricks are adding further to the beauty of this amazing Sindoor Box. You can totally go with traditional designs for your big day.
Visit more: Sindoor Daan Images
Peacock and Ganesha Gachkouto Design
There are many things which make and break a design for the bride. Among which few patterns come first, they literally help in curating the finest design that actually is present during the day.
Exactly like this one has a quintessentially pretty Gach Kouto, but instead of being a traditional one this is slightly different from what we are being used to seeing.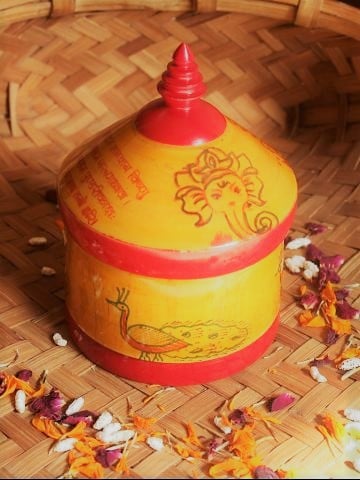 It has been decorated with the distinguished pattern of any wedding ceremony. Honestly, this is a classic Wedding Design and you can completely have your earnest trust in this one.
It is notable, beautiful and quite pretty at the same time. I think this is one of those designs which come a long way from the rest of the patterns.
Honestly, it is entirely on you, if you want your Wedding outfit to be well-matched according to the customs of a Bengali Wedding. For such cases, a Gachkouto is absolutely compulsory. 
Conclusion
It s not necessary, that the Gachkouto Price has to be super expensive. It can be the least pricey one and still win your heart. All you really need to check is if it is pretty or not. 
Once, it sills all your categories for a perfect Wedding Gachkouto Design. Simply say yes to it, and go for it for your wedding day. Trust me, a Gachkouto makes a completely different look. 
All you really have to worry about is your Bridal Outfit and the jewellery. As the Gachkouto is itself a stand-alone accessory, which only gets completed with the right Bridal Mukut. 
This is the beauty of a Traditional Bengali Wedding, you get something completely different from your usual expectation. If you like everything we mentioned here, then let us know in the comment section. 
We are eager to know if you are happy with any of the mentioned Gachkouto designs. Honestly, we have everything at myMandap, that you really have to know about the wedding ceremony. Decoration, Food, Themes, Planning, Photography or the Bridal Fashion.