The Kalire Fikna tradition is one that is really close-knit within the bridesmaids. Punjabi Brides have this ceremony, where they throw the bangle bracelet over their sisters, cousins, and friends. 
The girl who gets this on them is supposed to be married next in the group. A Kalire is a compulsory piece of jewellery that is irreplaceable. Here, we curated the best designs for Kalire. 
10 Best Kalire Designs for Punjabi Brides:
Somewhat similar to the western custom of 'Flower Bouquet'. Where the bride throws the bouquet behind, and the bridesmaid who catches it gets married next.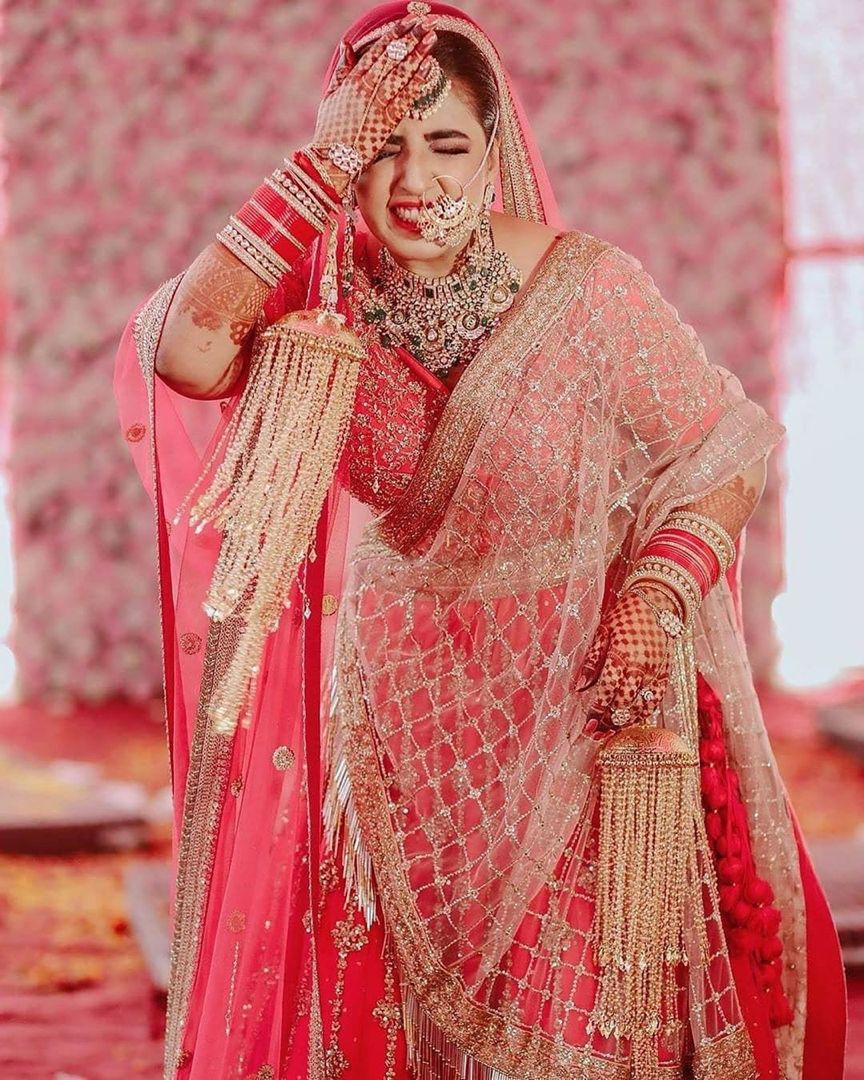 A Kalire is the Indianised version, where the entire family participates in that ceremony. This is one of the Happy Indian Wedding Games, which is extremely fun and exciting. 
Dangling Temple Kalire
Among all the designs that we are going to talk about here, this is one of the easiest and the most fashionable pieces of the bracelet. It is quite heavy, yet extremely ornamental, and classy. 
Those dangling bells, that is the main attraction of this jewellery. Particularly this design has been decorated with the most beautiful and elegant temple jewellery intricacies.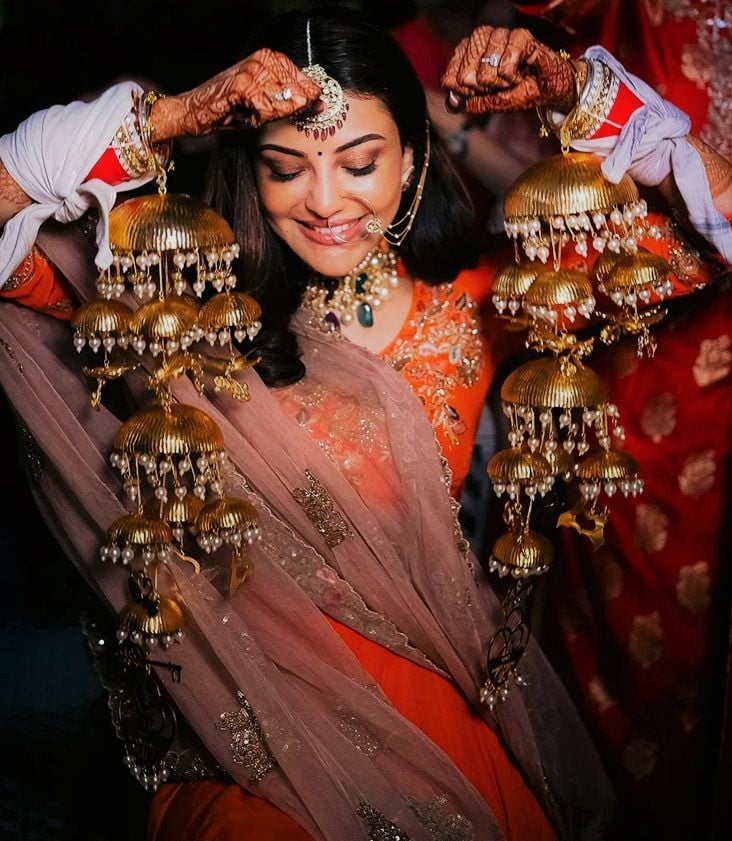 Wearability
:
The collective motive of wearing a Kelire is really very significant. In fact, this is one of the most common forms of Temple jewellery. Although Temple Jewellery is not a very Punjabi thing. 
Check More: Haldi Flower Jewellery Set 
Jodhpuri Enamelled Meenakari Kalire
As a simplistic design, you might actually want your accessory to be well decorated. The one we are talking about here has some subtle enamelling details too. 
As a little bridal accessory, you are actually getting the most beautiful forms of elaborations on it. I will highly suggest this jewellery to brides, who want a little detailed accessory.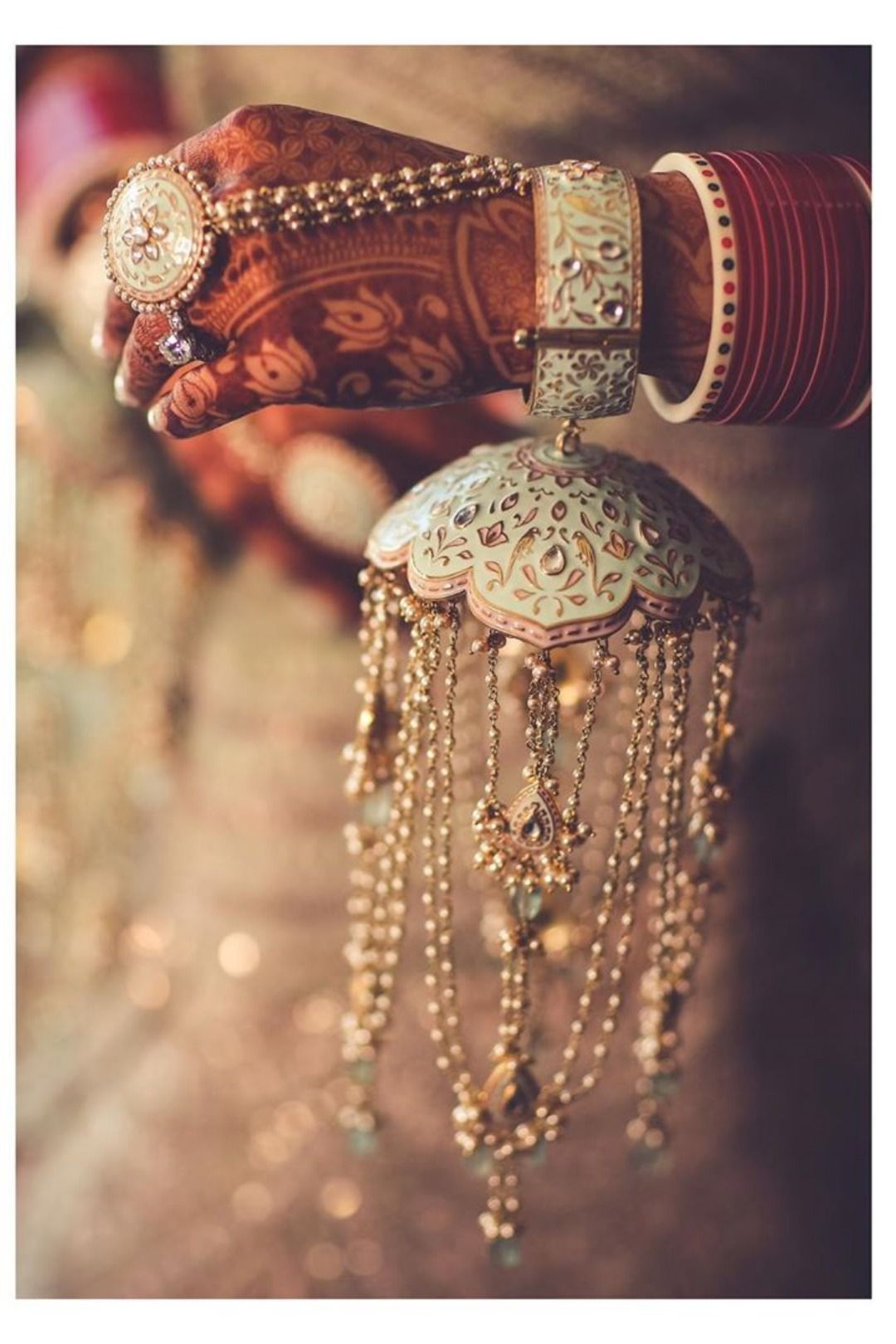 Wearability
:
As an accessory, it is a proper Meenakari jewellery design. Something that has the most beautiful form of intricacies, and well-detailed hand jewellery set up. 
Check also: Bridal Nath Design
Classic Golden Dangling Kalire
This is a really popular Kalire design, rather something that is loved and preferred by all Indian brides. Certainly, you can say that every Indian bride would end up choosing this. 
Although the gold might not actually be real in this particular design, the formation and the background of the design is quite sturdy and well managed. 
Wearability
:
As a bride, you might choose a golden-coloured Kalire without a second thought. The reasons are, it can match well with the rest of the bridal outfit and accessories. 
Must Check: Kundan Jewellery Set Ideas
The Quintessential Crystal Kalire
I'm calling this a Quintessential Kalire design, and you will too. Besides being an extremely beautiful bracelet design, it is highly ornamental too. This is appropriate for the big day. 
Your bridesmaids would be left in awe, seeing such a beautiful piece of jewellery at your wedding. This is a perfect piece of jewellery that is well decorated, and quite significant.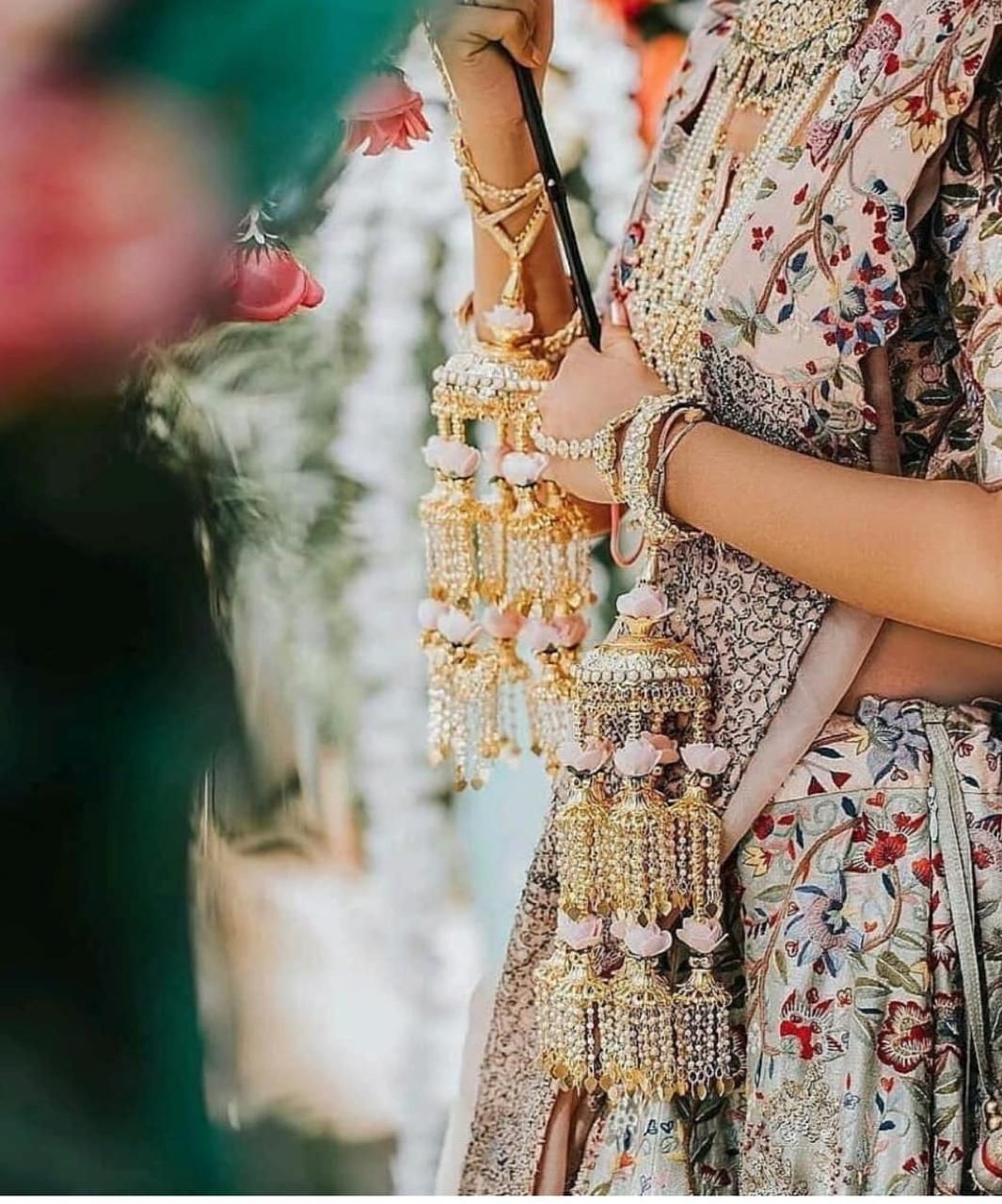 Wearability:
The crystal arrangement of this bracelet design is somewhat playing wonders with the rest of the jewellery design. How else would you want your bracelet to be? 
Kalire Bangles with Pearls
This is a Bangle set Kalire design, a matter of fact is this is extremely beautiful and pleasant. The pearls that happen down the bracelet, makes it more beautiful and wearable. 
You will prefer such jewellery pieces at all times, and you cannot deny that. Especially when this is about your wedding ceremony. Something that is extremely relevant and adaptable.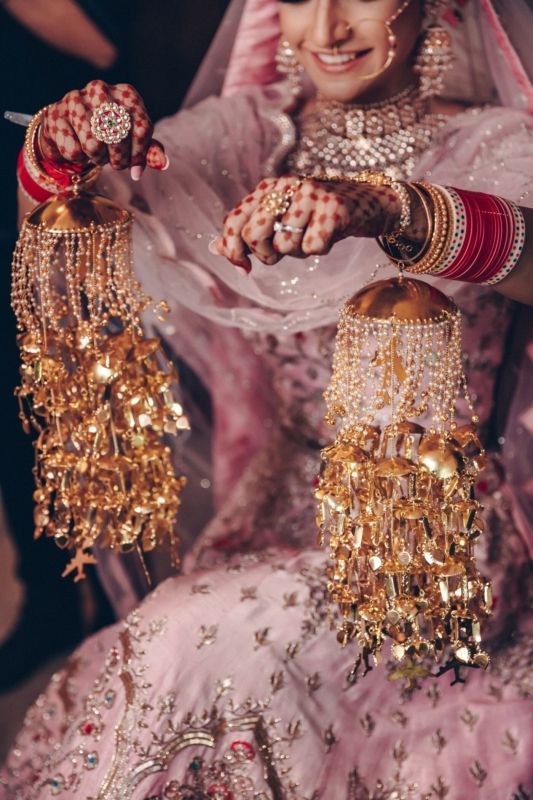 Wearability
As a wearer, you might want a lot from your accessory, but this one solves that problem without a doubt. The simplicity of this accessory is the main attraction of this arrangement. 
Bridal Kalire Made out of Roses
Besides being a piece of wedding jewellery, it has all the features that are susceptible and particularly cute for the wedding ceremony. How else would you want your wedding jewellery to be?
This particular accessory is typically made with Rose tassels that are making the lower portion of this jewellery. This is moderately made for the Haldi ceremony, something that is simple.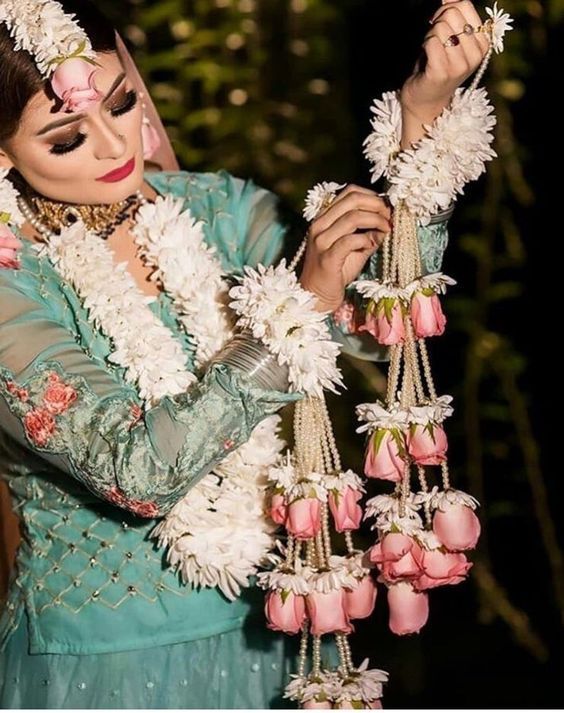 Wearability:
The beauty of this jewellery is making it appropriate for the purpose of Haldi and Sangeet night. Even good for the bride, if she chooses to wear this jewellery for her Mehendi ceremony. 
Visit: Bridal Mukut Designs
Semi-Precious Stone Red Kalire
As a consumer of regular social media, you might have a total idea about what is happening in the fashion world. Especially when these little details matter so much in accumulating a bridal look. 
Here, we have the most precious and gorgeous piece of Kalire design, something that is versatile, elegant and extremely quintessential. This bracelet has a bell with stones encrusted on it.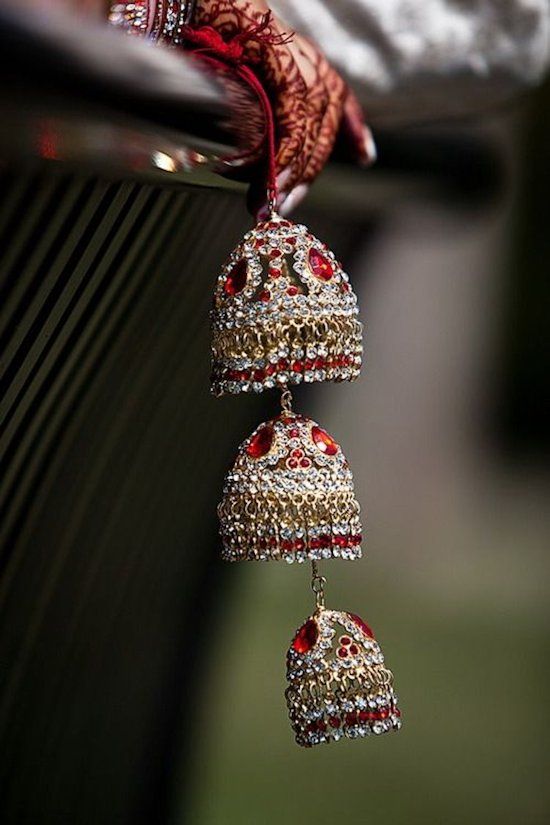 Wearability:
A design like this, would not only be perfect for the big day, but this is quite matching for the rest of the bridal outfit. The red stones are making it look even brighter. 
Flower Jewellery Set Kalire
This is part of a bigger bridal jewellery set, which has been made for the purpose of making jewellery pieces for the Haldi ceremony. I believe the rest of the set is equally as pretty as this one. 
The simplicity of flowers is made even more prominent in these types of jewellery pieces. Something that is equivalent to making bridal pieces of jewellery for the big day.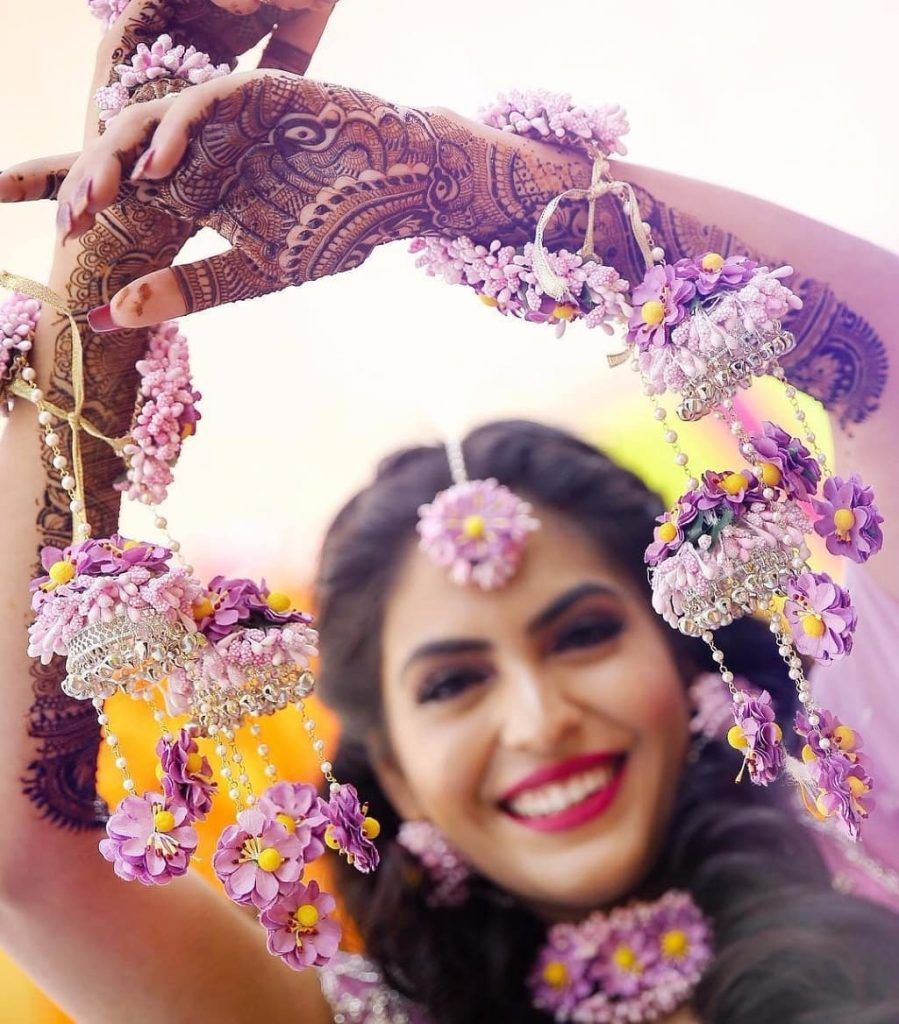 Wearability:
Obviously, a bride wouldn't want to wear this jewellery set for the wedding ceremony right? Rather this entire arrangement is perfect for associated events like Haldi and Sangeet night. 
check out: Indian Wedding Veli
Minimalistic Floral kalire
We all have a special heart for minimalistic jewellery pieces right. And, what else when that is a great help to the rest of the outfit. In fact, these kinds of accessories are nothing but a pretty accentuation to a basic look. 
An accessory like this would typically be worn at an event if the bride prefers wearing this for their Haldi ceremony. Yes, this particular floral arrangement is a more suitable one for Haldi.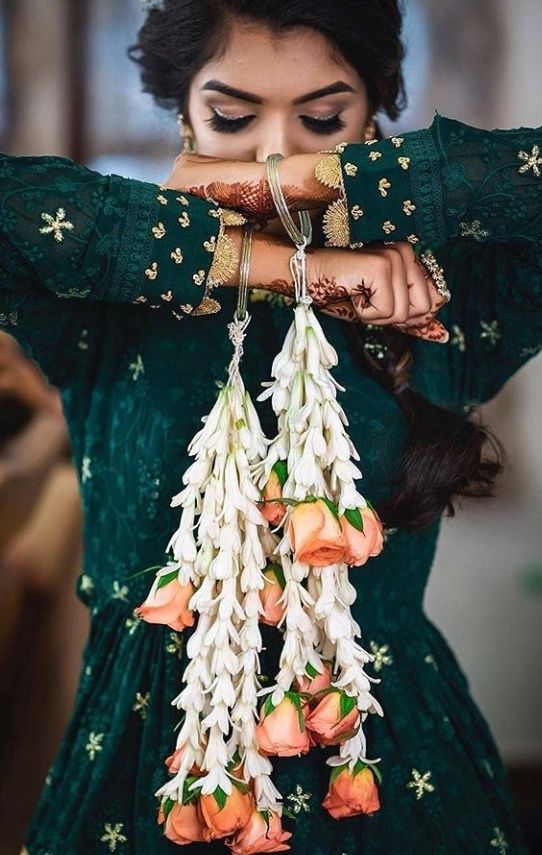 Wearability:
The latter part of the jewellery is extremely simple and quite versatile too. The base of the flower is attached to a bangle. You can wear this Kalire even for the simplest of occasions. 
Check out: Polki Jewellery Designs
 Golden Bangle Latkan Kalire
The ones which are made to look like a 'Latkan'. This is a highly suggested Kalire design for brides, who prefer minimal and simplistic styles. The bangles are stacked one after another. 
Like the rest of the designs, which are single bangles set or a bracelet design. This is slightly different from the rest in terms of structure and also the way it is worn on the hand.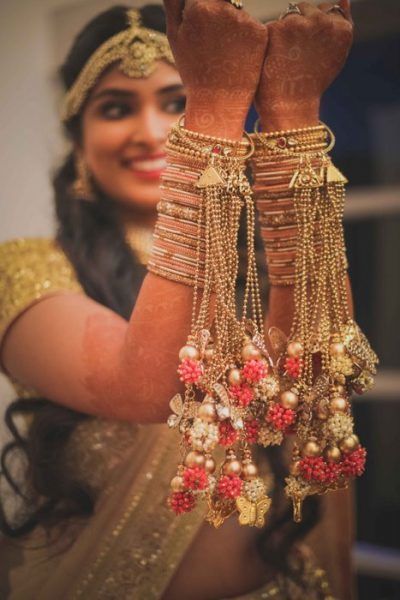 Wearability
:
This is long-lasting and can be worn again. Although no one chooses to wear their Kalire post-wedding. It is one of the cutest designs of all the above-mentioned ones. 
These were some of the most conventional, and fashionable designs for Kalire bracelets. This is not only trendy, but it is becoming really popular with time, as many brides are wearing one. 
Earlier it was a Punjabi thing only, but now almost all North Indian Brides are incorporating this Kalire Trend into their wedding rituals.
To know more about wedding ceremonies, and other such events visit myMandap We have a whole bunch of detailed content, related to such stuff.