The Kashmir blue sapphire is the stone of royalty and wisdom. It is the traditional stone of India and has been used since ancient times. The Kashmir blue sapphire is well known for its rich, royal colour that can range from light to dark blue. It is a type of corundum that ranges in colour from violet-blue to deep blue. 
The colour of the Kashmir blue sapphire is caused by the presence of chromium and titanium. The stone is also known for its excellent clarity, which makes it a great choice for jewellery. It is very durable and resistant to scratches and heat. 
Sapphire is also quite hard, with a rating of 9 on the Mohs scale. This means it can be worn every day without worrying about its condition. You can buy certified Kashmir sapphire  in many different rings, but here are some of the most popular types:
Kashmir Blue Sapphire and Diamond Halo Rings
Sapphire is one of the most popular gemstones when it comes to engagement rings, but it's not always easy to find a quality stone that's large enough. When you do, you want to make sure that it's properly showcased in your ring. Halo rings are perfect for showcasing beautiful sapphires and diamonds together. 
The halo will surround the sapphire with diamonds, making it pop even more on your finger. You can wear this ring when you want to make a statement without being too flashy.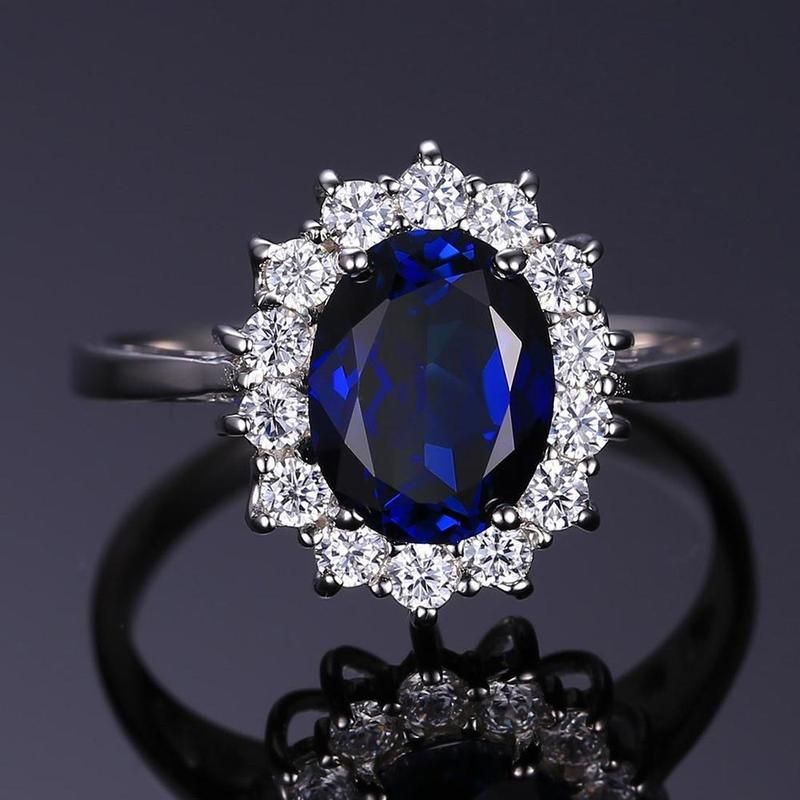 It will get noticed. The diamond halo can be small or large and will always surround the centre stone. This design is popular because it offers the best of both worlds: a beautiful,  sparkling blue sapphire and a classic setting.
The diamond halo ring is made from platinum or gold with a round-cut blue sapphire in the middle. The sapphire can be accompanied by other precious stones such as emeralds or rubies, but if you only want one stone then you can get an engagement ring with just one Kashmir blue sapphire surrounded by diamonds. 
Check Out: Couple Rings Designs 
Kashmir Blue Sapphire Solitaire Rings
If you are looking for a simple and elegant ring to symbolize your love then an engagement solitaire ring with a Kashmir blue sapphire is perfect. This design features just one round cut stone with all of its natural beauty in an open setting. The stone can be accompanied by other precious stones such as diamonds or emeralds, but if you only want one stone then this is a perfect choice. 
The blue sapphire will shine brightly in the light and create a stunning contrast against the white gold of your engagement ring. The ring can also be made from yellow gold or platinum and it is usually very thick so that the stone sits high up on your finger.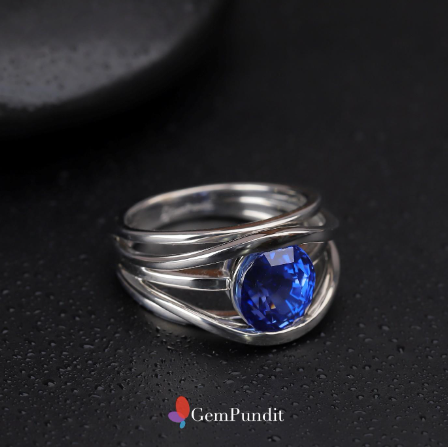 This creates an illusion of height when you look down at the ring. You can also choose alternative metals such as silver or palladium, which are cheaper alternatives but may not be suitable if you want a ring that will last forever.
Kashmir Blue Sapphire Cluster Stones Ring
If you want a ring with lots of sparkles, then a cluster is a perfect choice. A cluster ring is made up of several stones that are set close together so that they look like one large stone. The stones will usually be set in either gold or platinum and have small prongs on the back which hold them securely in place.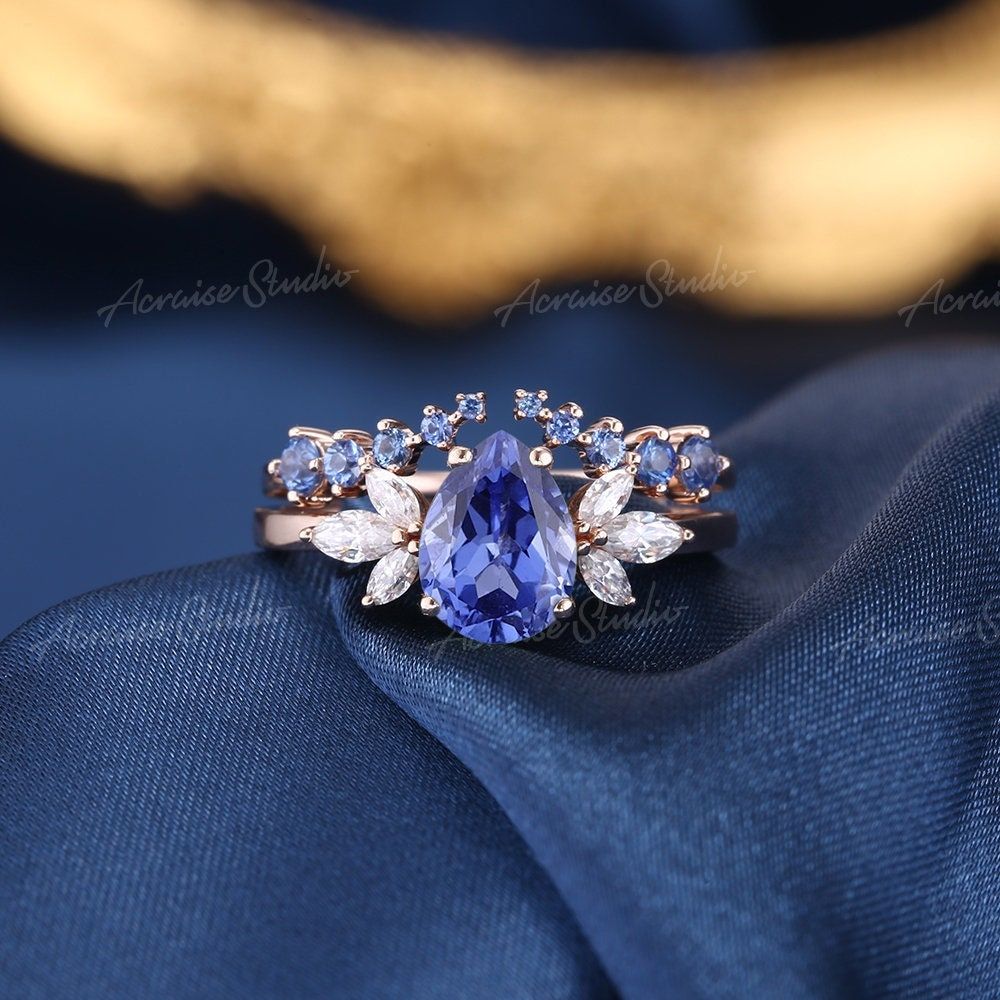 The ring has many small stones set close together, creating an exciting effect when they catch the light. The stones will be set in a variety of different shapes and sizes to fill up all available space on the band of your engagement ring. There will be no gaps between each stone; instead, they overlap each other to create a seamless look. 
Check Out: Top Toe Ring Designs for Brides 
Vintage Kashmiri Blue Sapphire Ring 
You can choose a vintage-inspired ring that features an old-fashioned setting or one with an intricate design like the ones you might see on antique rings. Some people prefer to have their rings made with modern settings that are updated versions of classic designs.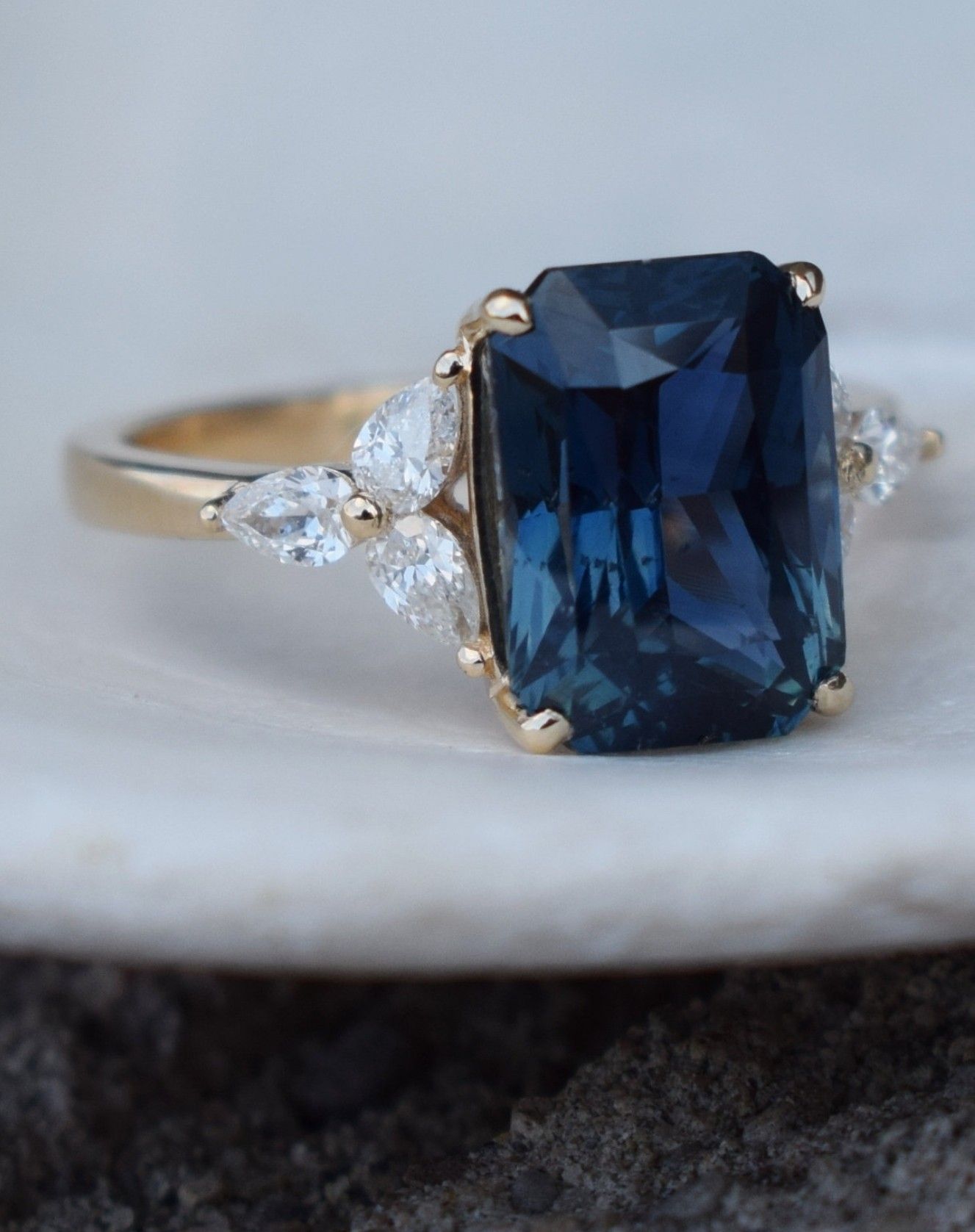 These types of rings are typically made from gold rather than platinum and feature intricate details like filigree or scrollwork. You can also choose a vintage-style ring that features an oval centre stone surrounded by other gemstones in an old-fashioned setting. 
More Varieties of Kashmiri Blue Sapphire Ring
There are many different types of Kashmiri blue sapphire rings that you can choose from. The most common type of setting for these rings is an old-fashioned style that features tiny diamonds surrounding the centre stone. Some people also like to have their rings made with sapphire accents on the band, which makes them appear more elegant than they would otherwise.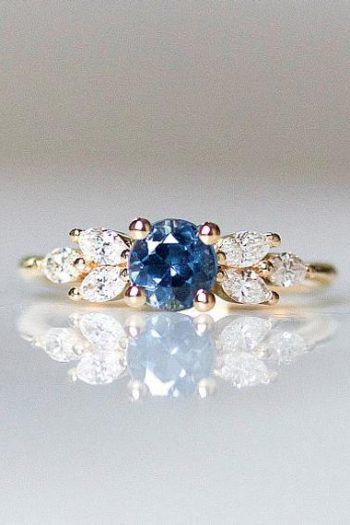 You can also choose from an antique-style setting with Milgrain edges or diamond baguettes around the centre sapphire. If you're looking for something more modern, there are even rings with settings made out of silver or gold instead of platinum.
Check Out: Best Matching Couple Tattoos: Get Inked with your Beloved
How To Buy Kashmir Blue Sapphire Online
If you want to buy a Kashmir Blue sapphire online, it's important to do your research first. You should know how much the stone is worth and what kind of setting you want so that you can find the right seller. The best way to buy Kashmir Blue sapphire online is through an established and reputable seller like GemPundit. This will ensure that you are getting a quality stone and setting that will last for years.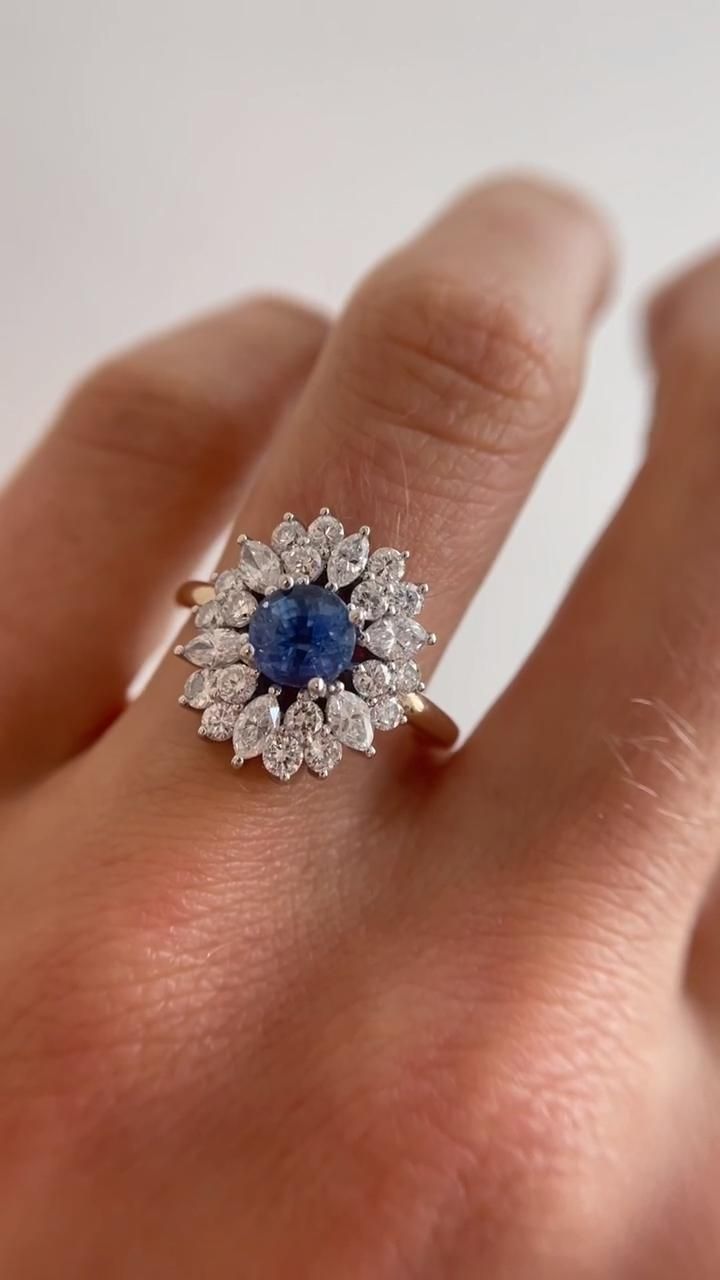 The best part about buying from an authorized dealer is that you can get a free lab certificate. A gemological certificate is an examination of the gem that establishes its authenticity and quality. It shows all information about your stone, including its weight and measurements (size), type of cut, clarity grade, and colour grade. 
Check Out: Bridal Jhumkas Online Shopping: Discover 10 Beautiful Bridal Earrings
Believe me, with the right Kashmir blue sapphire ring, you can make your special occasion even more memorable. At myMandap we have some of such amazing blogs about the various Bridal ornaments and jewellery sets.
If you like the above-mentioned  Kashmir Blue Sapphire Rings, then do not forget to let us know in the comment section. We are eager to hear from our reader's end.