The Biye Barir Menu is all about good food and popular dishes which are from the top most 'Gharanas' of Bengal. Starting with Mughlai to oriental and exotic Continental Food. The topmost Bengali Menu for Marriage is authentic and extremely popular at the same time. 
Find out the best  Biye Barir Menu, and make the most beautiful cuisine combination which would leave your guests spellbound. This Bengali Wedding Menu List has a proper layout of the best and the most authentic Bong dishes, which are delectable and tasty at the same time. 
The Best Bengali Wedding Menu List:
The Biye Barir Menu has to be about the people and the occasion. No wonder, the term 'Biye Bari' basically refers to the occasion of marriage. Here, we are about to talk about the various dishes, cuisines, and amazing delicacies which are found at a Biye Barir Menu.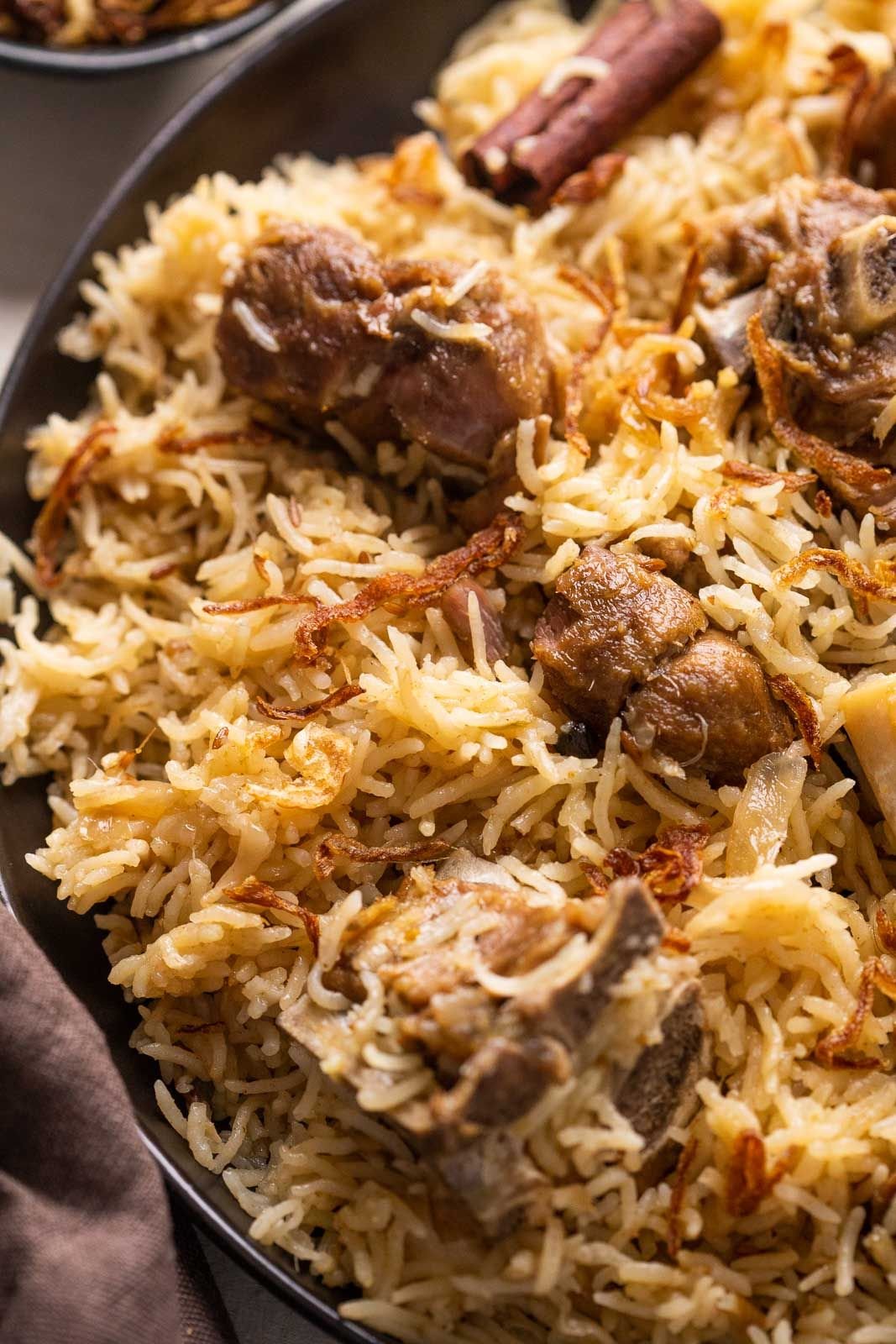 Starting with the fabulous layout, to the most beautiful presentation to a perfect combination of Vegetarian as well as Non-Vegetarian dishes. At a Bengali Menu for Marriage, you will find exclusive items for lunch and separated dishes for the dinner as well. 
View more: Bengali Wedding Menu Card
Green Kachori for Biye Barir Menu
Yes, I know the Green kachori is popularly known as Koraisutir Kochuri in Bengali. Which is one other than, the bread with the filling made out of green peas. This is one of the best bread, that is consumed in the winter season. Starting with the glorious and spicy filling to the appetizing outer crust. 
This is one of those many loaves of bread, which are a part of the Biye Barir Menu which is consumed for dinner time. This is one of those typical bread, that is consumed with spicy gravy, or with some other consumable sauces. The bread, and the keema combination is just out of the world. 
Keema Matar for the Bread
I'm a big fan of these combination dishes. First of all, this is smoothly blended and has to have everything which makes this a really good and preferable Biye Barir Menu dish. The chefs make the best combination using a flavoursome condiment of green peas, and a freshly made sauce out of Minced Chicken or Mutton.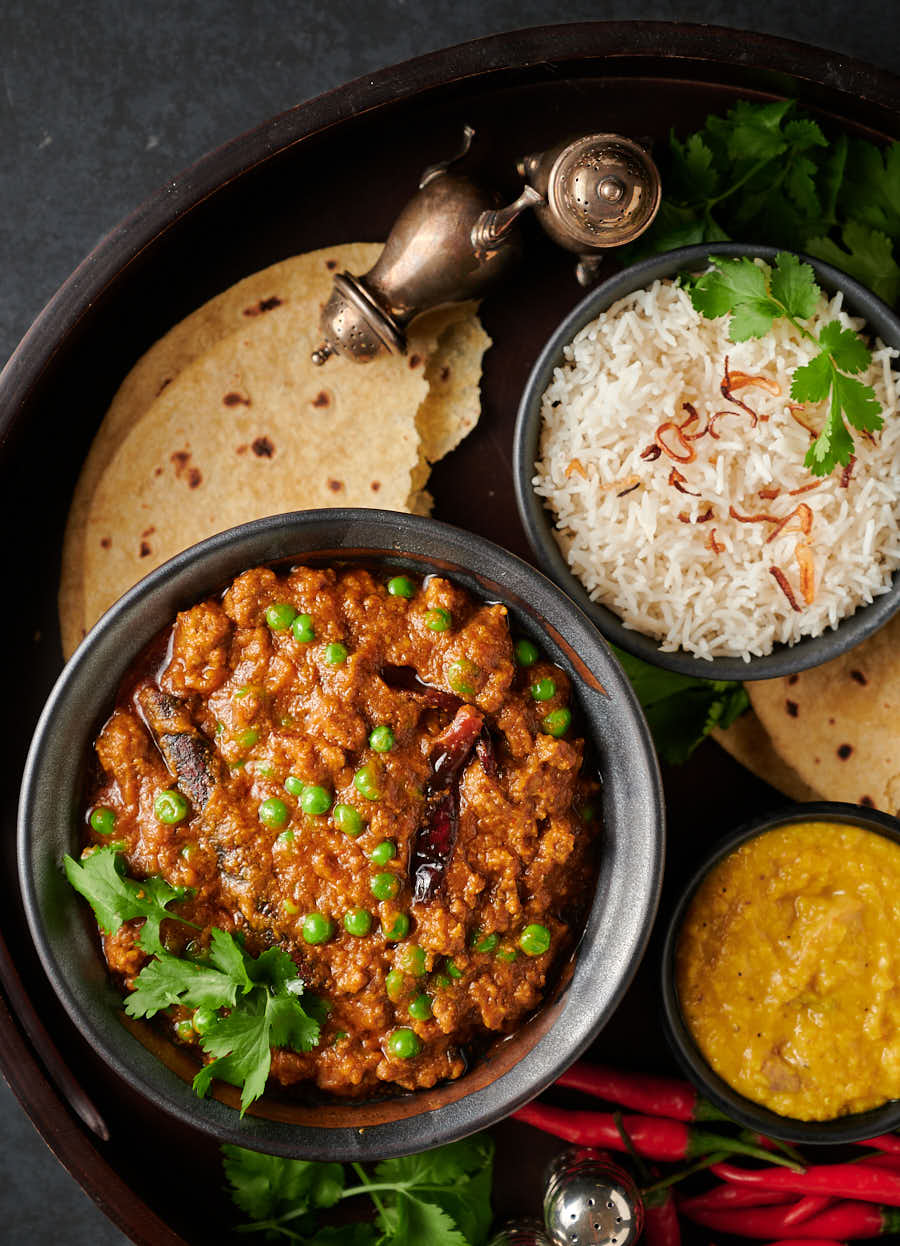 Depending on the crowd, the mice are decided. For example, if you want your Keema Matar to be bombed with extra fat, and extra something then go for Mutton keema. But this is one of those dishes, that goes really well with the most uncommon yet tasty dish of chicken keema too. 
Check More: Unique Menu Items
Fish Fry for Biye Barir Menu 
Fish fry is something that goes well with the most unconventional events too. You name it and place a fish fry right in the Biye Barir Menu. The soft fillet is covered with lemon juice and spices. After that, it is covered with bread crumbs, and egg washes too.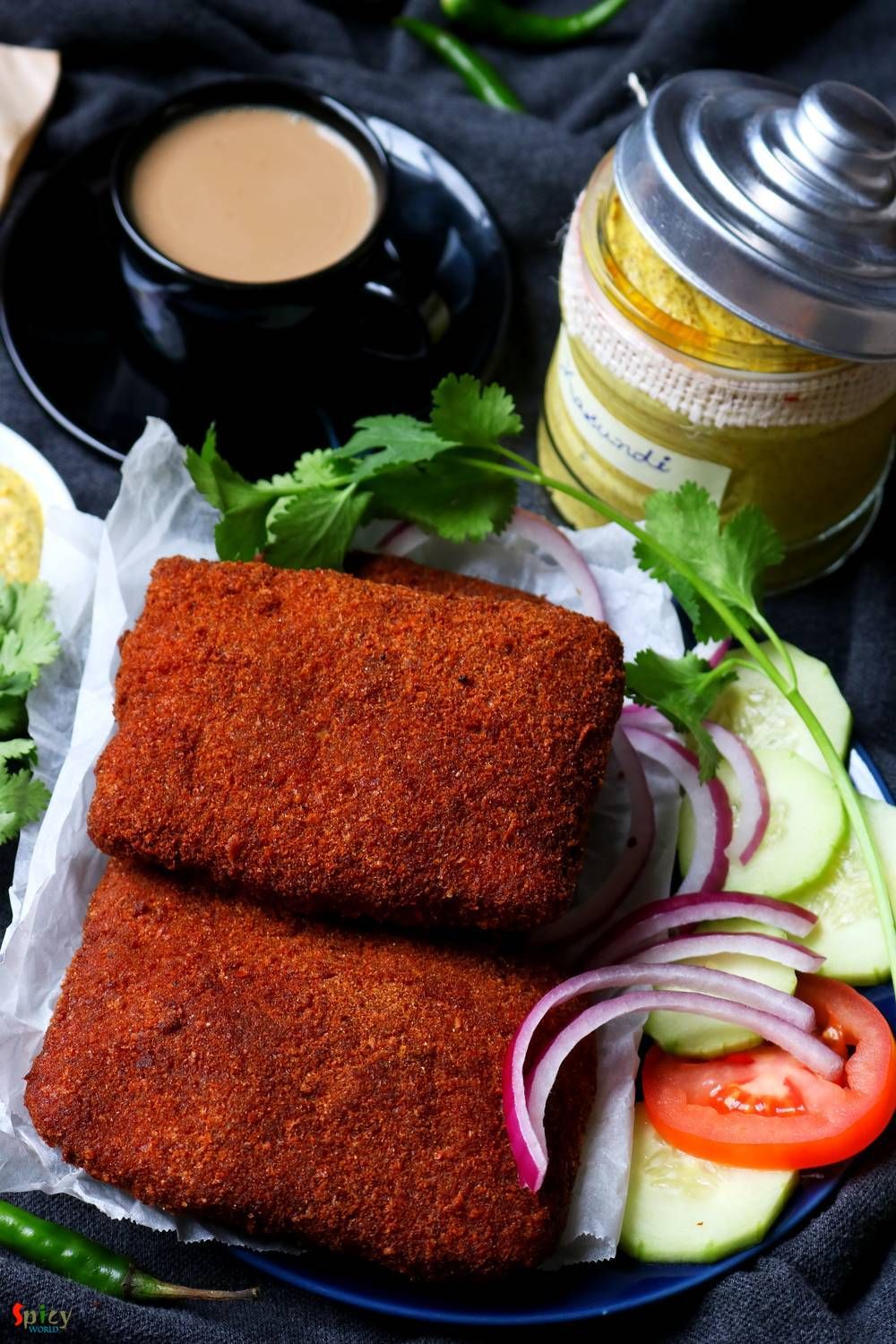 A beautiful occasion has to have a beautiful dish too. Starting with the exclusive rice, to the most delicious fritters. At a Bengali Menu for Marriage Lunch, you get everything without even bothering much about the occasion. Biye Barir Menu Cutlets and fritters are nicely cooked with a flavoursome gravy too. 
Spiced Fritters for Bengali Menu for Marriage in Lunch
This is a combination of different kinds of fritters that are heavily injected in India. Starting with some of the lightest Eggplant fritters, which is also known as 'Beguni' in Bengali. To a full plate of thinly diced potato crips, which is known as 'Jhuri Jhuri Aloo Bhaja'.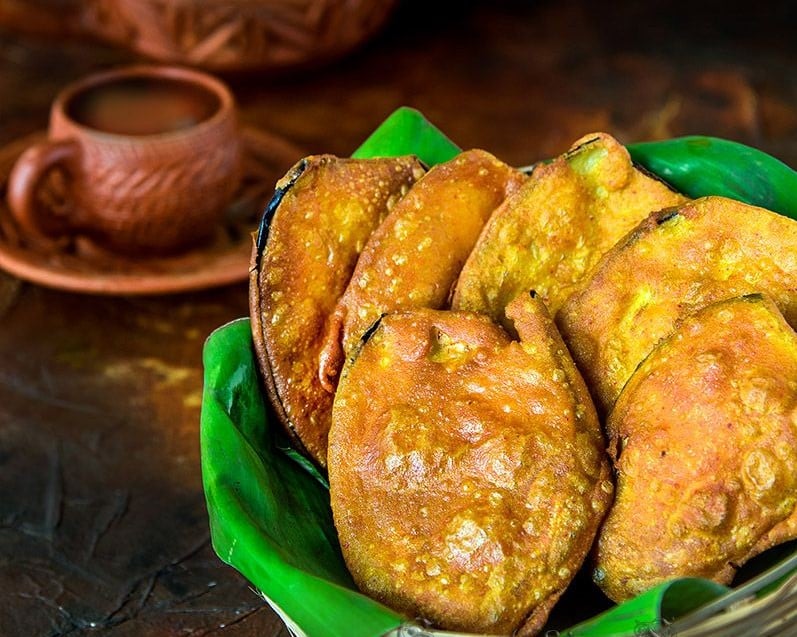 We have spoken about this previously as well, it is a delectable dish that is known for its exorbitant combination of fried peanuts, and curry leaves. This is cuisine, which goes really well with your Aloo Posto and Sona Moong Dal. 
'Anarosh Ilish' for Bengali Menu for Marriage in Lunch
I know this isn't one of those dishes which are served at a diner layout. We are actually talking about the lunch layout, for the Biye Barir Menu. Here, this particular dish is widely available during the monsoon season. With a very famous rain known as ' Ilsha Guri'.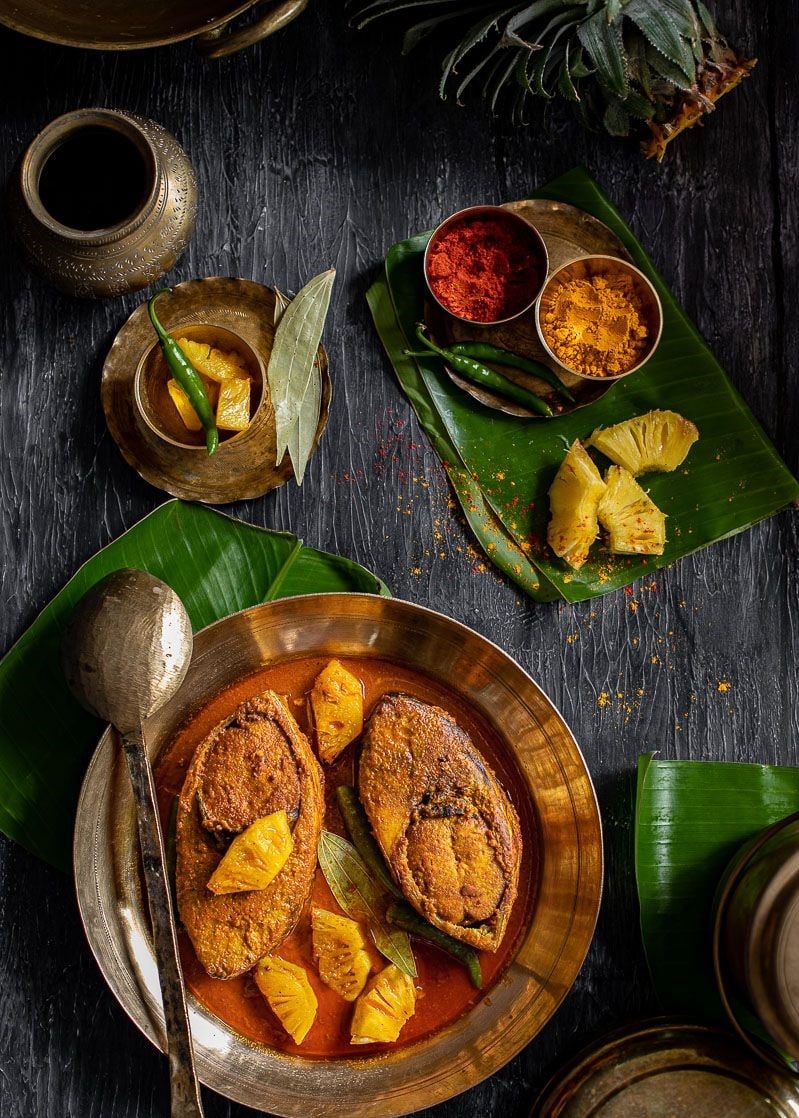 This particular rain brings forth some of the biggest Ilish or Hilsa fishes to the Bengali market. Which in return makes the finest dishes for the wedding ceremony. Starting with a really beautiful plate of steamed basmati rice, to a beautifully cooked fish with Pineapple Sauce. 
Read more: Accurate Bengali Wedding Menu
Katla Macher Kaliya for Bengali Wedding Menu List
The 'Kalia' is one of those Bengali Currys that makes any dish more delectably difficult in comparison to this. First of all, this has a reasonably thick curry, which makes it quite obvious for someone who is eating it with the utmost joy of plain white rice.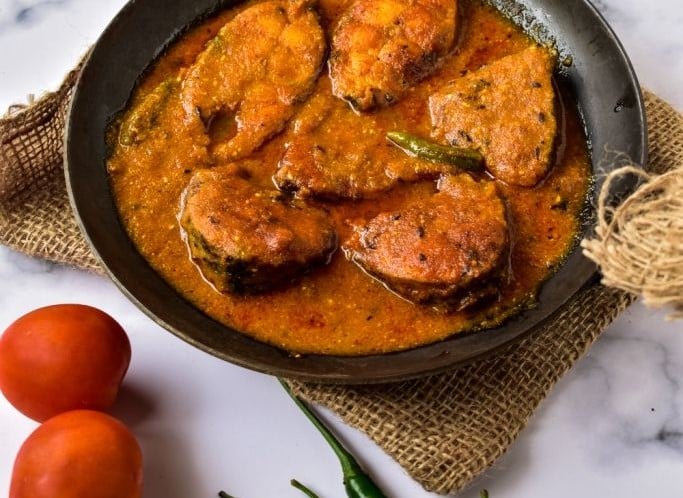 Biye Barir Menu which has the right combination of spices added to it is the most preferred choice for any person out there. First of all, it has a pretty good curry, which makes everything taste better and secondly this is a safe choice for any food business. 
Biryani a Classic in the Biye Barir Menu
Not a single person can argue with me on this matter. Biryani is one of the many dishes which aren't authentically Bengali, but one wouldn't feel a moment away from calling this the soul and heart of a Bengali person. 
This is one of the best Mughlai dishes, that has to be part of your Bengali menu for Weddings. Starting with the flavoursome rice, which has a nice consistency of onions, or fried barista and a slice of really silky meat. The best part about the Biye Barir Menu is, it has really awesome rice and mat ratio. With a well-spiced piece of potato, and a boiled egg too. 
Mutton Kasha for Biye Barir Menu
While the Menu has soft consistency of rice and meat together the best part about this plate of goodness is, it should actually have a side dish. The  Biye Barir Menu we are accustomed to has to have a side dish of Muton kasha or Mutton Bhuna.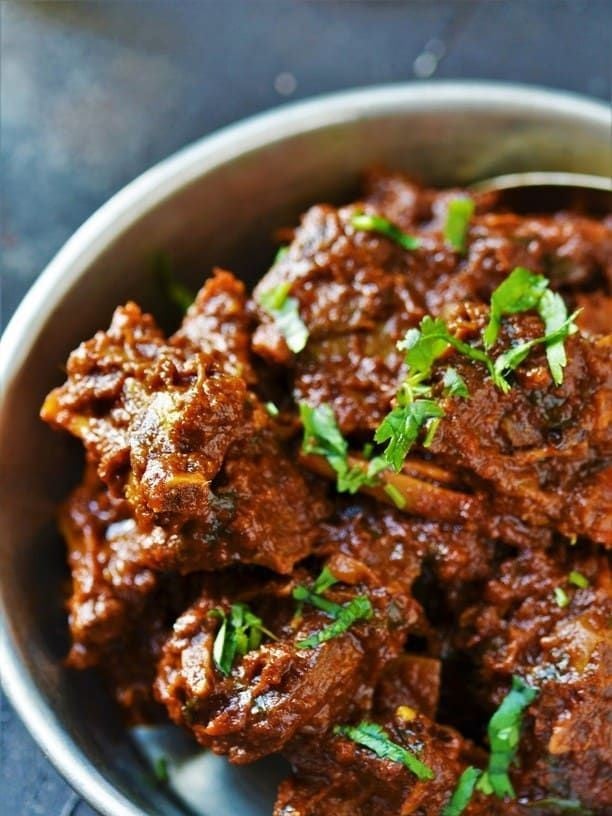 Some of the best and the most modern Indian recipes for Mutton. The Bengali Menu for Marriage has to have a dish, which consists of a really spicy gravy of Mutton. We have some of the best combinations for Mutton Lababdar, Mutton Amritsari, or some other delicacies which are an absolute win. Trust me, this is one of those dishes that hardly goes out of fashion. 
Basmati Pulav Biye Barir Menu
I believe that just one rice dish is never enough for a Biye Barir Menu. You need more than that, which is exactly why we have such delectably tasty rice dishes for a Bengali Menu for Marriage. There is a mixed fanbase for Biryani, while some consider it as the best invention for a rice dish.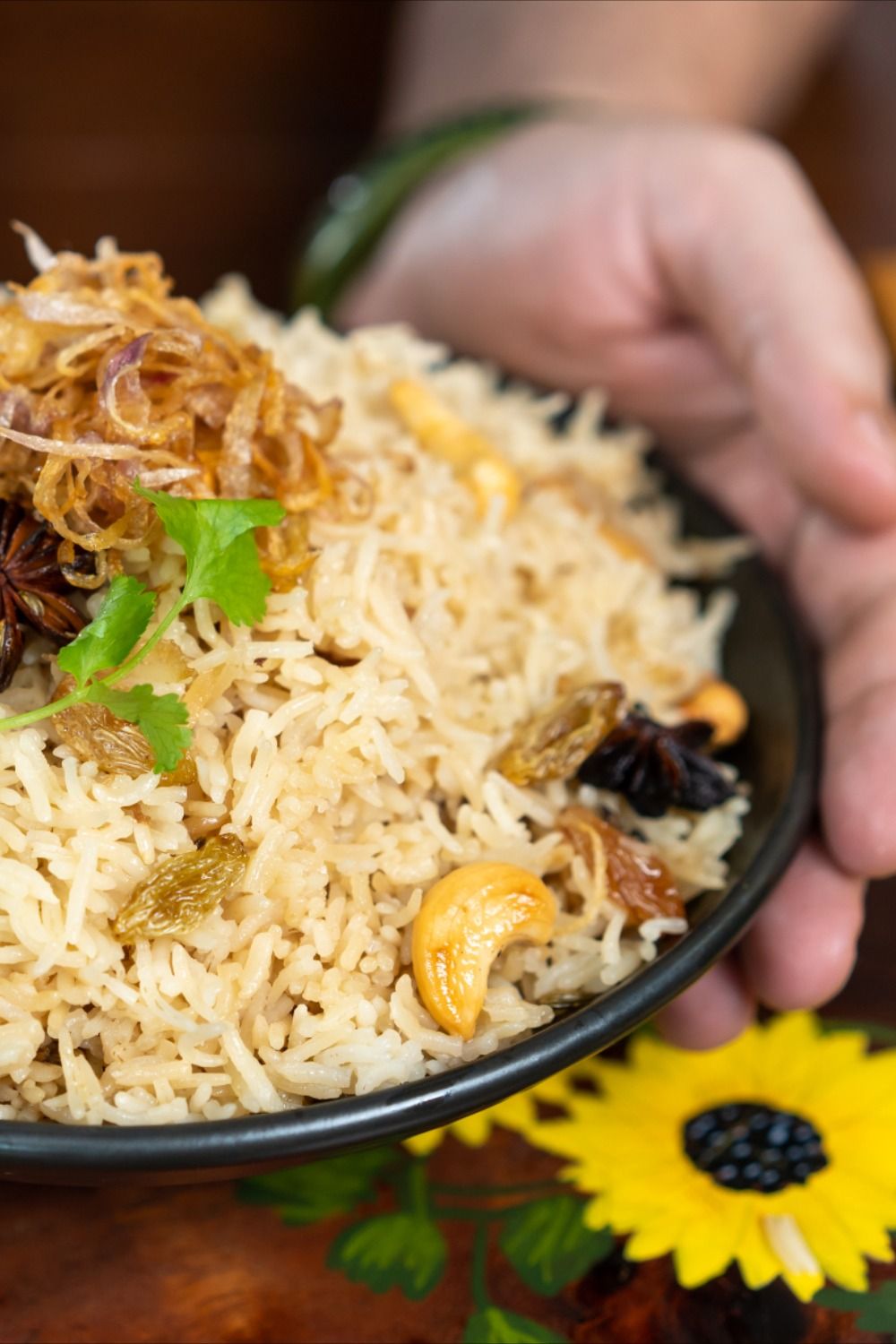 Some people do not even like the smell of it. And, for all the vegetarian guests you have, who do not like the taste of meat, or have a problem digesting it. The Pulav is meant just for them. This is one of the best Rice dishes, which is spiced exactly like the Jafrani one, but better. 
Chech: Bengali Annaprasan Menu
Chicken Lajawab for Bengali Menu for Marriage
Trust me, if you have more than one non-vegetarian meat dish in your Bengali Wedding Menu List then your guests would be baffled with how this thing turns out. First of all, it has everything else, that makes this delectable and quite tasty. Secondly, this is cooked in the right gravy. 
I believe the chicken Lababdar dish, goes really well with your basmati pulao, or even with a Mutton Pulao. The Chicken dish is supposed to blend well with anything or everything, Even if, you are looking for the right curry, and the right cuisine, then Lababdar is one of the best options. 
See also:  Menu Card Etiquette
Chutney and Papad for Biye Barir Menu
Chutney is nothing but a sweet and savoury preparation, which is ingested with the right amount of sourness and the sweetness that goes well with your salty yet super crunchy papad. Papad which is also known as Indian Tortilla Chips is simply made out of the batter of dal.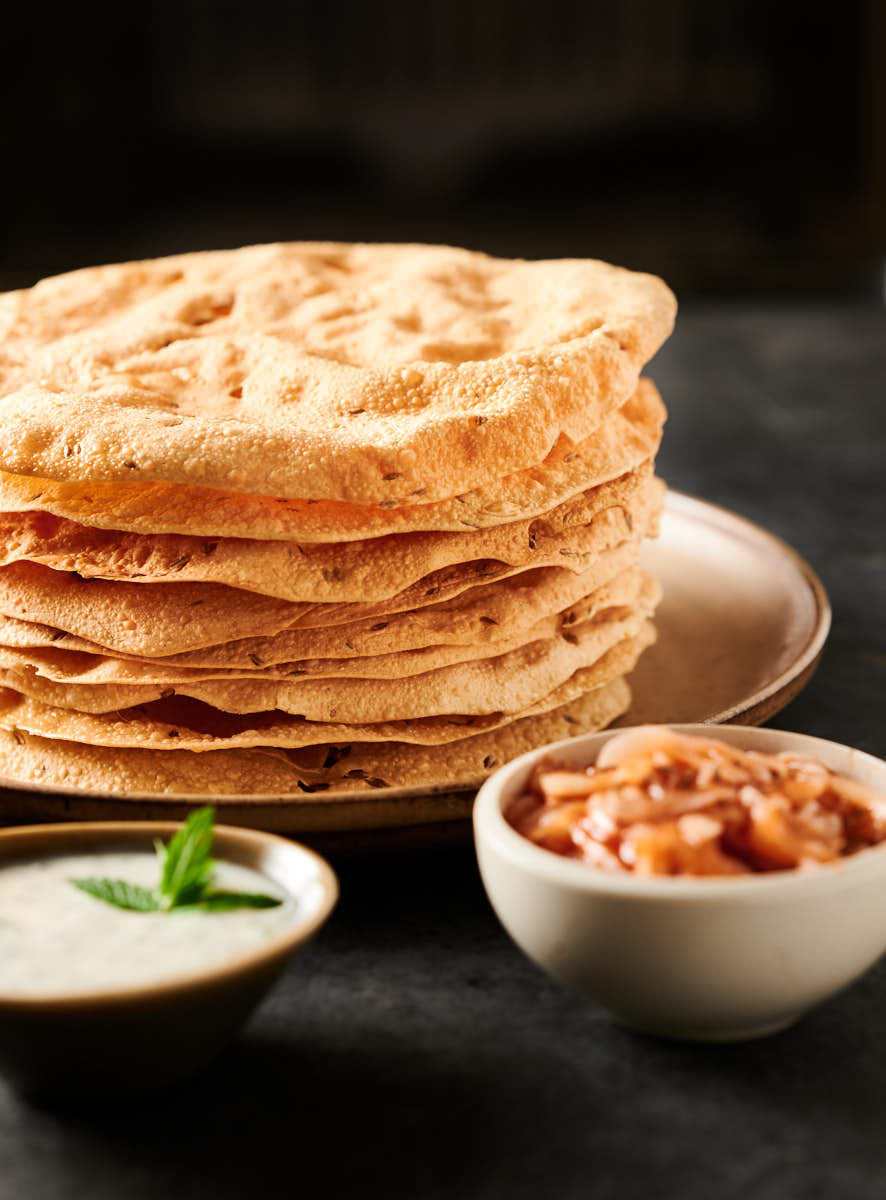 The combination of papad with the delectable taste of everything makes it better and more appreciable for a person to have it. Trust me, such a beautiful combination of papad and chutney is more like a Holy union at a Bengali Household. We all love our Papads. 
Visit more: Wedding Menu Ideas With Prices
Sandesh as Dessert for Biye Barir Menu
A dessert is one of those things which completes the plate of food at a Bong household. Trust me, it never goes wrong at a Bengali place when you have the right dessert at the right time. The one we are talking about is the perfect combination of soft and delectable. 
This is meant to be featured on space for Biye Barir Menu. It has a soft base, which is simply made out of milk products, usually by bitting Channa and other major products with a tinch of sweetness added to it. Trust me, this is one of the best options for dessert at all times. 
Misti Doi for Biye Barir Menu in Lunch
If you are confused about what to serve as the last dish at a Bengali Menu for marriage lunch dessert, then simply go for Misti Dashi. This is one of the best Indian desserts that hardly goes out of fashion. This is nothing but the sweet curd, which is slightly brown in colour. 
The delectable and soft taste of milk and curd makes it easier to be served after rice. Yes, we do not have Misti Dahi as a dinner dish for a Biye Barir Menu. But we have this as a dessert for the lunch, as it is sweet and really helps with digesting food. 
Read more: Bengali Wedding Menu Ideas
Malai Kulfi for Biye Barir Menu
Not just as a dessert which shines well after an accumulated pate of fish chop, biryani and other amazing delicacies. This comes right after the main course, and the results are just outstanding. We Indians have our own unique cold dessert, and Kulfi is just the right representation of Ice Cream.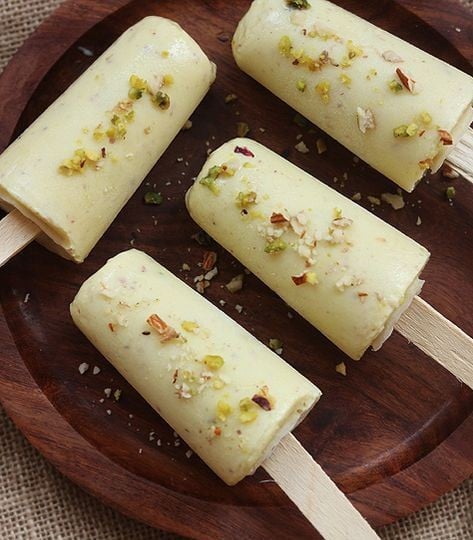 The Bengali Wedding Food is absolutely incomplete without such a delectable cold dessert. You can skip on Chingri Malaikari, and reshmi kebab but Kulfi is a compulsion. The milk is boiled in pure desi ghee, while the sweetness comes from saffron, dry fruits and sugar.
Mukhwas for Paan Masala for Biye Barir Menu
This is known for its delectable recipe and it is considered to be the best option for the post-meal Mukhwas. At a Biye Barir Menu, you get thousands of options for foods, different cuisines and food item. But this stands out from the rest of Biye Barir Menu for its delectable taste in West Bengal.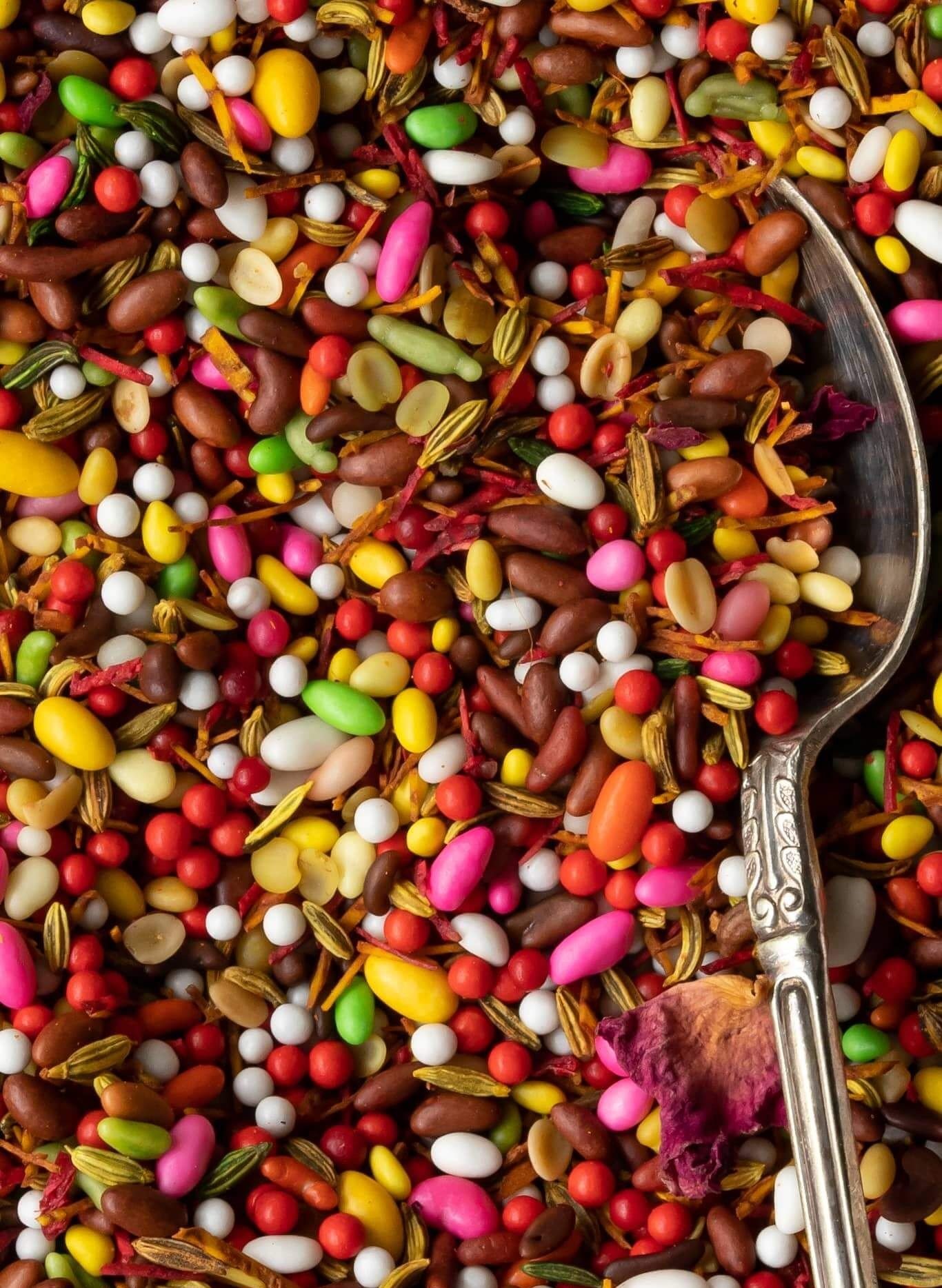 Trust me, this is the safest choice for any Bengali and each guest would be left spellbound with the amazing taste and flavour of this after-meal snack. You have fennel, Coriander, jeera and some other seeds covered with sugar. Which is consumed as Mukhwas at a Bengali Biye Barir menu.
If you want Chicken Roast for Bengali Menu for Marriage, or a plate of fresh cooked Prawns. For the Biye Barir Menu, we have the right spice mix, and the right texture too. Something that would fiddle well with your Basanti Pulao and salt tolerance too. The Bengali Wedding Menu list comprises some of the best dishes which are from different cuisine styles. 
If you know what should be in your Biye Barir Menu, then the caterer would help you with the best option too. You would be happy with their cooking, as they know exactly which powder goes with which curry. Your wedding function would be all glamorous with the perfect Biye Barir Menu.
So these were some of the most popular dish styles and ideas at a Biye Barir Menu. To know more about such amazing sweets, ingredients, and other major fun facts about your Wedding food visit myMandap. We have a bunch of content about the best bridal fashion, and the top events in the town.