A Princess cut blouse is the most commonly worn pattern, that has a beautiful A-line cut down the base.  The difference between a Princess Cut blouse and a Katori blouse lies in the actual cut. The Princess-Cut Pattern has a simple line from either end of the shoulder. The blouse padding mainly happens behind that adjoining. 
Top 5 Princess Cut Blouse Designs in Cotton:
A Princess-Cut Blouse is always full elegant and aristocratic. You would feel fashionable in this type of Saree Blouse design. Irrespective of the function, a simple Princess-Cut design is always appropriate. The subtlety of the cut, and the beautiful button-up design is all that you need for your wedding ceremony.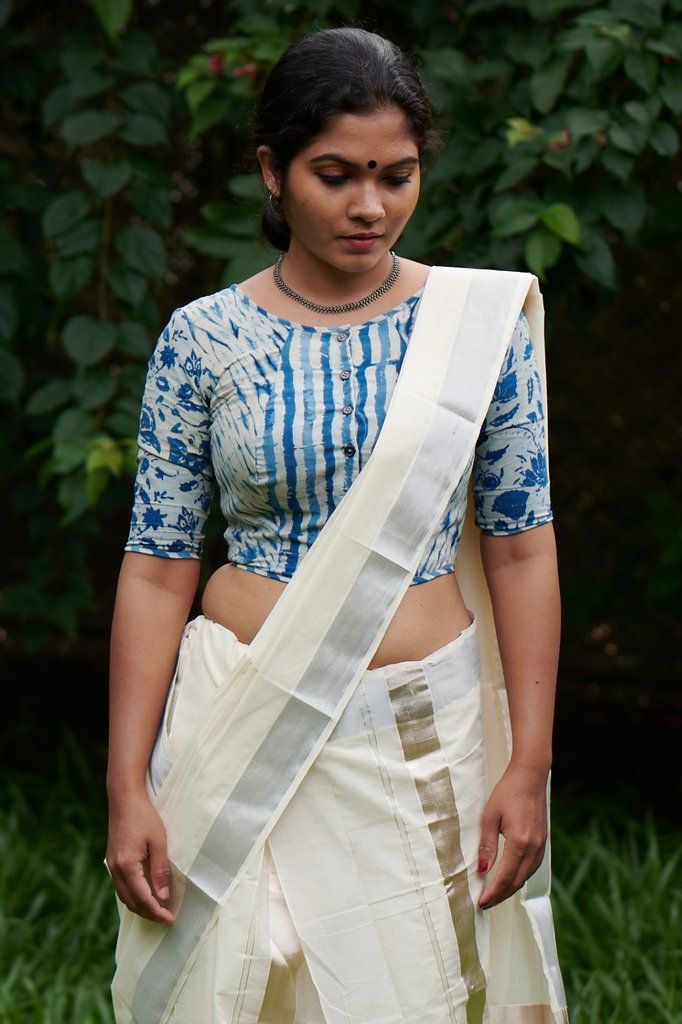 Now, many might say, how can one war such a basic blouse design for their wedding ceremony? That is the leading attraction of this blouse design. In fact, simplicity speaks for itself. Although not appropriate for the Wedding ceremony, or the Roka but these are perfectly fine for the Haldi and the Mehendi ritual.
Check more: Adi Mohini Mohan Kanjilal
Yellow and Brown Kalamkari Princess Cut Blouse
As a wearer, I would pair the following blouse with a Solid colour Saree. Mostly which has to be in the darker colour family. As the base of the blouse is Brown, and the bust area is in the Yellow colour family. We need to pair a Floral Saree, or even a gorgeous Brown coloured Saree only.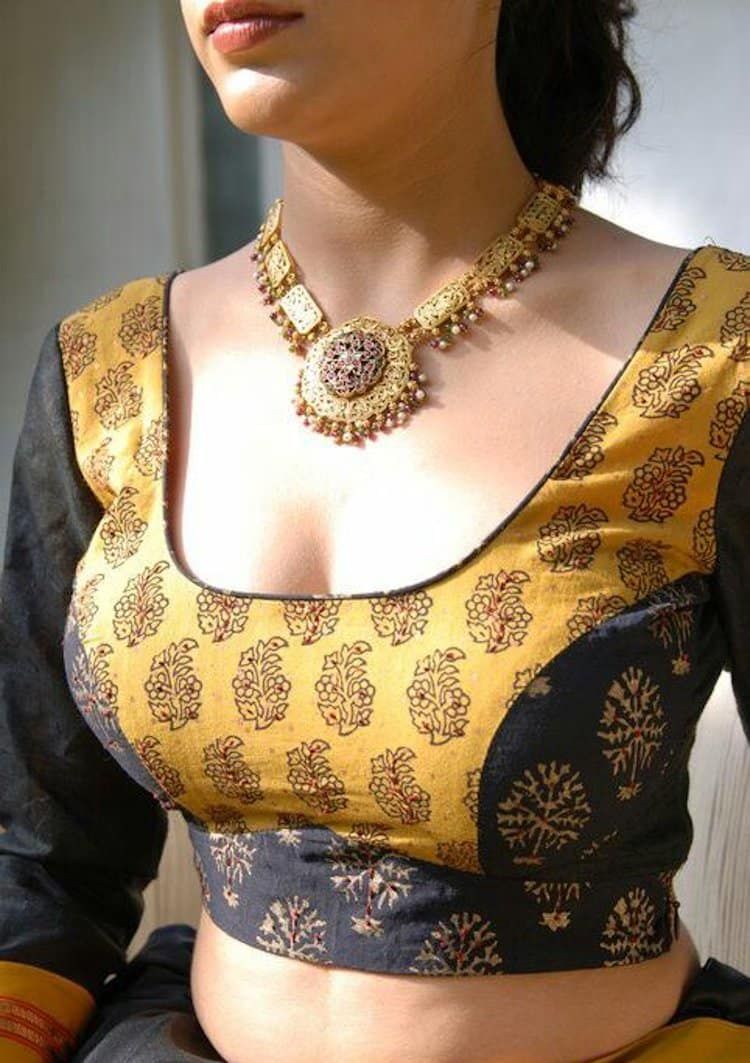 The simplicity of the blouse is airily present in the image. And as a matter of fact, the design is appropriate for almost all Darker coloured Sarees. Highly suggested for your Post-Wedding Office Return look, or even for a casual Party that is happening in the day.
View more: Green Bridal Blouse Design
Ikkat and Block Print Princess Cut Blouse
You can never go wrong with a beautiful Ikkat fabric, and that is exactly why we have such a beautiful coloured range for cotton. The dark black base of the blouse, and the ambiguous floral block prints around d the sleeves. This particular blouse is as basic as regular casual wear, which is also appropriate for the daily cotton Sarees.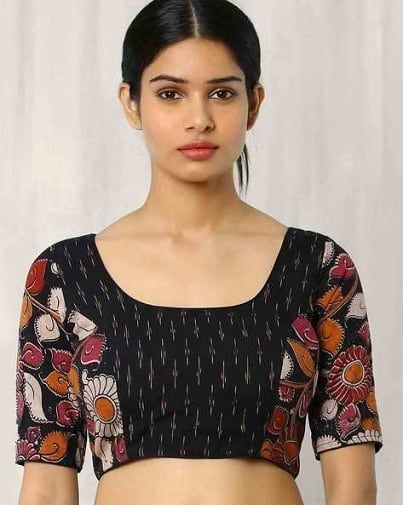 I highly suggest this blouse for all your solid favourites, mostly which are the light colour family. Preferably red, orange, tarnish, masala, mustard yellow, white, beige, cream, or even some subtle pastel colours.
Must See: Aari work blouse designs
Black Lotus Blocks Princess Cut Blouse
Why a black coloured blouse? Many might wonder why do we have a blouse in the black colour family? Certainly when it is not considered holy for weddings in India. Well, these days rules are changing, and so are types. That is exactly why we have such a beautiful this well-worked and fashionable Princess Cut blouse right for you.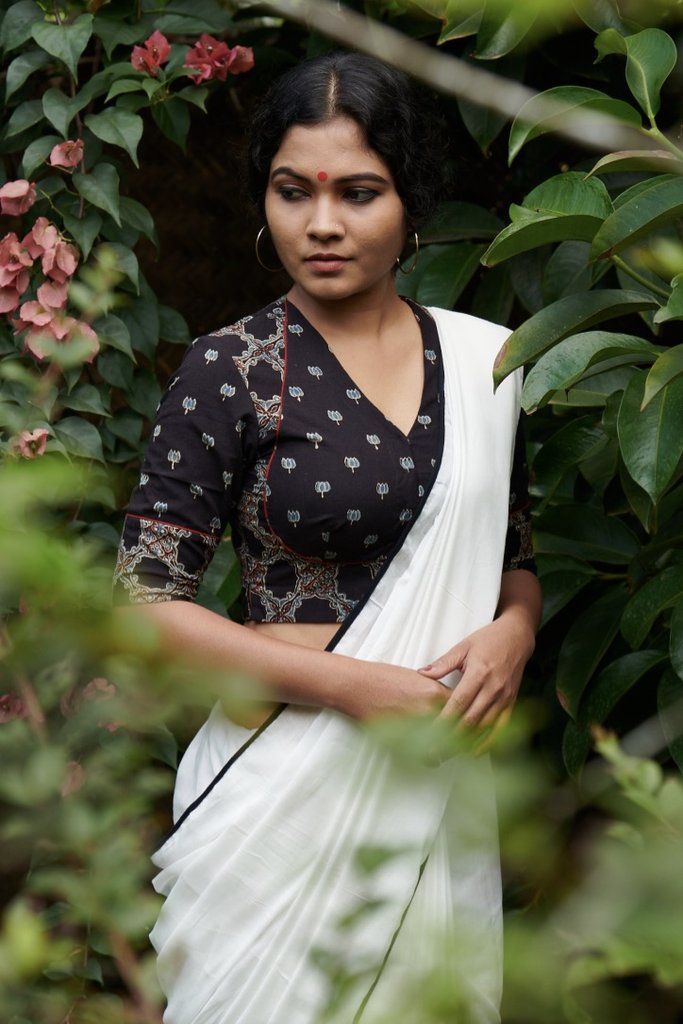 The red pipe-lining around the bust region, and the gorgeous Lotus prints on top it. Those tiny-tiny flowers are bringing the most out of this mundane and basic blouse design.
Must see: Puff Sleeve Blouse Design 
Feathered Rust Princess Cut Blouse
Rust is moderately more appropriate as a bridal fashion colour. And, to be very honest you are quite happy seeing this in the Princes cut blouse designs. The beautiful 'V' neck ut of the blouse, and the gorgeous Glass sleeves. Together they form one of the best blouse designs. The beige design on top of it makes this even better.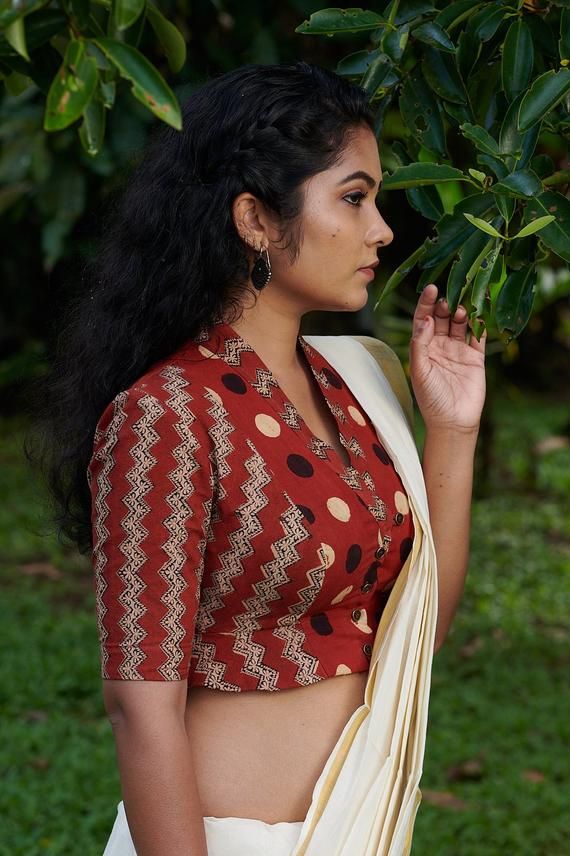 Who is not fond of red, when they are getting married. But sadly this particular design and colour combination would not suit your Benarasi or Kanjivaram Saree, rather she is made for the softest Handloom or Crep Saree that you kept out for your Pre-wedding events.
Must Check: Maggam Work Blouse Designs
White Boti Printed Princess Cut Blouse
As one can see, the following combination consists of a Boti printed blouse, that has the apparent enclosure of b buttons on the font. many princess cut blouses usually have a front opening, but this one has buttons instead. I would highly suggest this design specially for occasions that ask for a moderately conservative and defied outfit.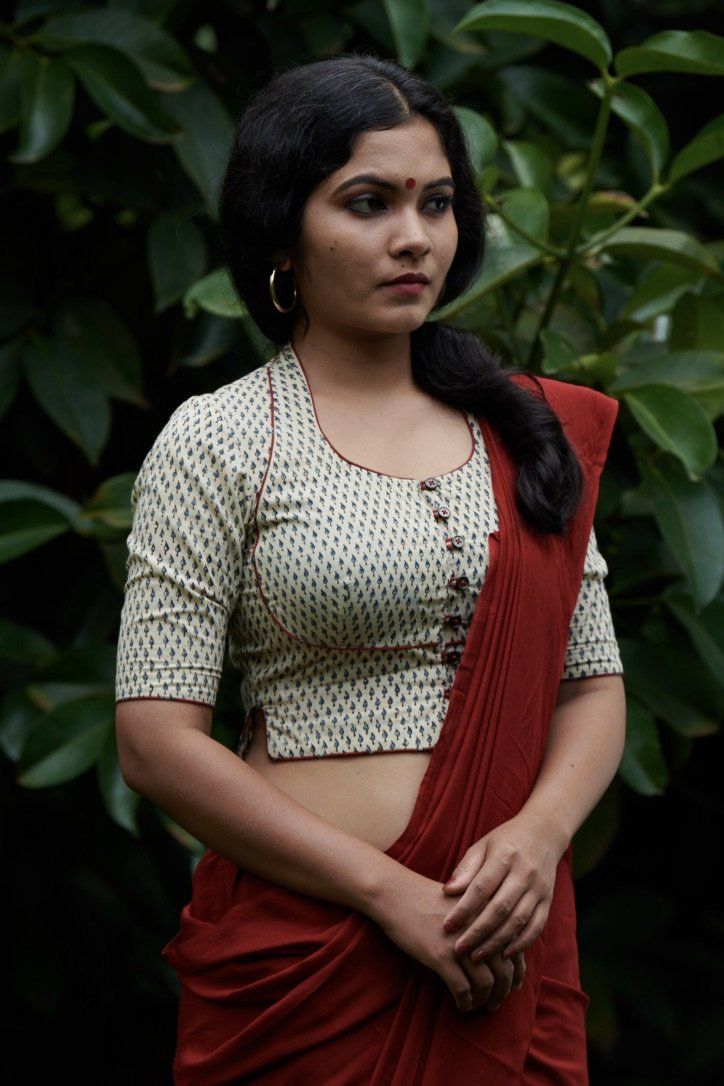 Apart from that, you can actually wear it on a daily basis for work purposes and also for some other subtle occasions that call for something special. The sit cutting, and the sleeve length both make this one good for summers too.
visit also: Sriniketan Wedding Sarees 
Top 5 Princess Cut Blouse Designs in Silk and Georgettes:
Silk is a perfect fabric for any Bridal Saree Blouse. Although this is not the most comfortable of fabrics in terms of relaxation, and texture. The sewing patterns on silk is far more flattering. The beautiful fabric and the exclusive design is endeavouring.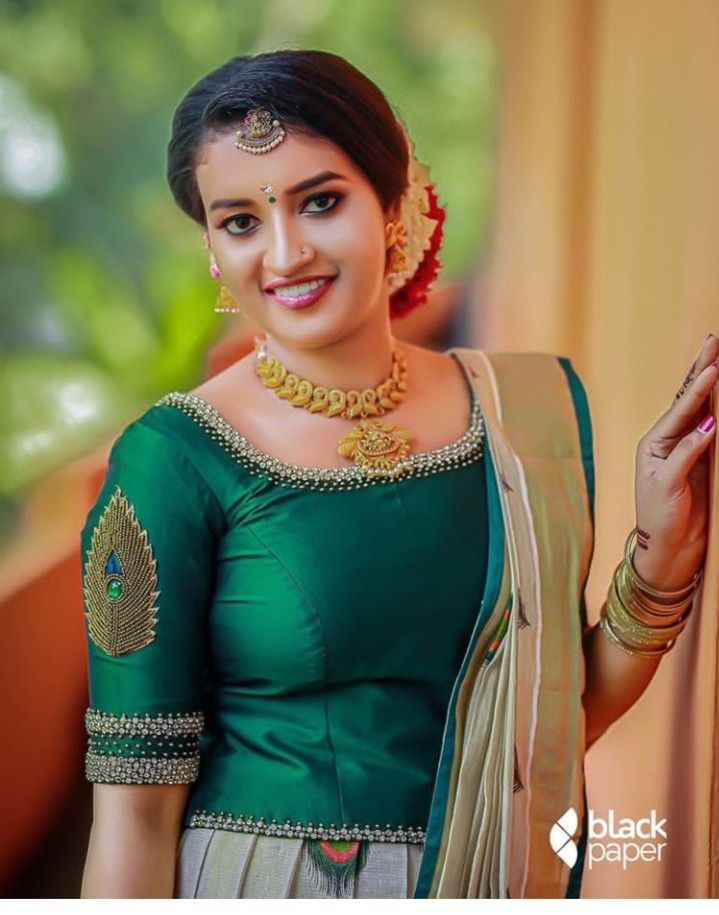 The base and cut, that is exactly what pleases the viewer the most. Apart from this, there are other things that matter too. The following princess cut blouse design ideas are exclusively meant for Special Events. 
View more: Kerala Bridal Blouse Designs
Green Chanderi Princess Cut Blouse
The neck design is quite deep and is shaped in the 'Deep V' cut. The best part about this particular Princess Cut Blouse has to be the fabric. The beautiful 'chanderi' material is out of the world, and this is perfect for the Bride.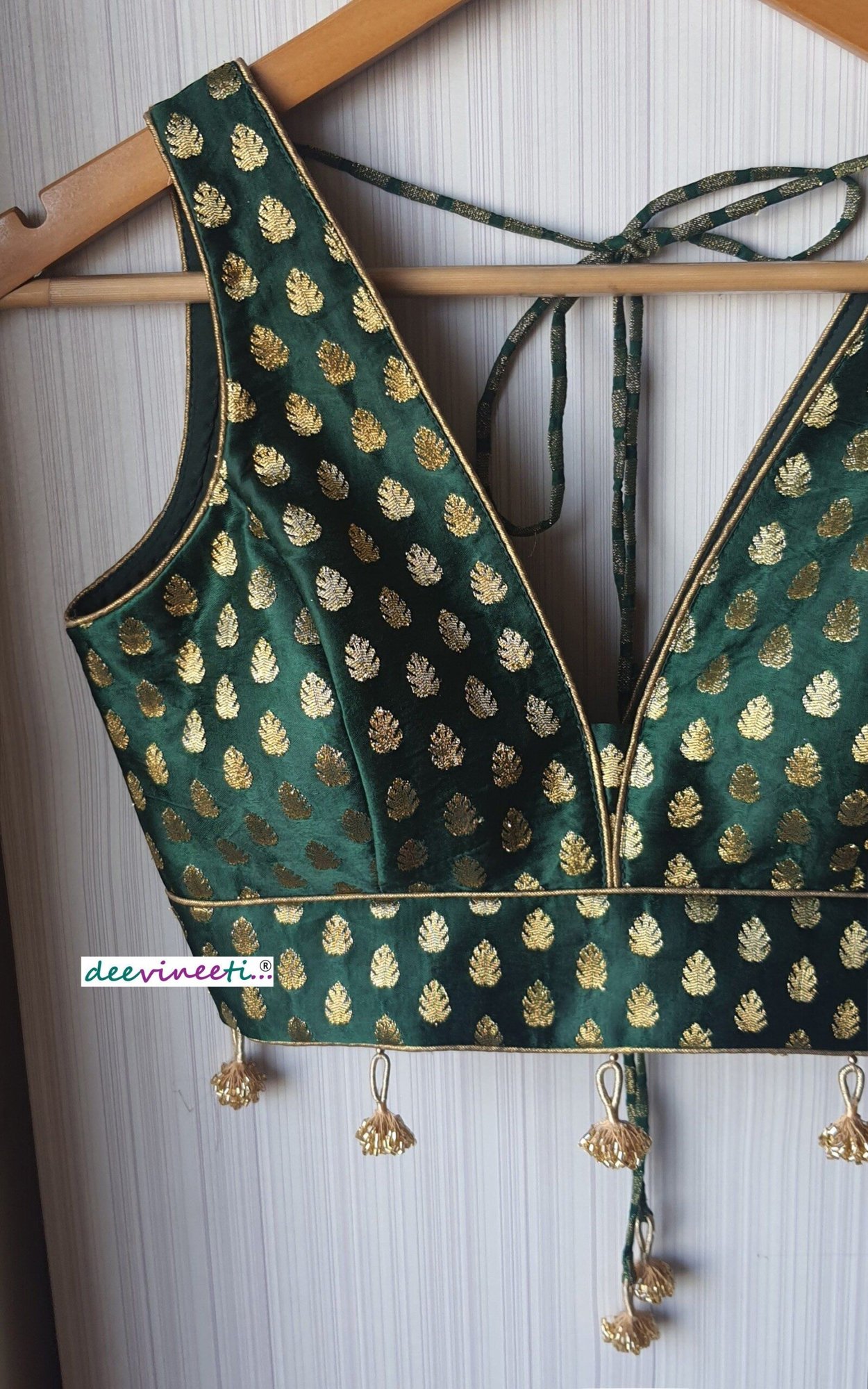 This particular design happens to be sleeveless, and many wouldn't prefer this one for the wedding function. But this is a great choice for other events like Cocktail Party or even the Engagement Ceremony prior to the wedding. 
Check out: Best Foot Mehandi Designs
Purple Assam Silk Princess Cut Blouse
The Assam Silk Saree is like a dream for many, especially when it is a beautiful 'Mekhla Chador' native to the North Eastern Culture. The Princess Cut Blouse that we are talking about here has a really sleek fabric. In fact, the purple colour is just beautiful.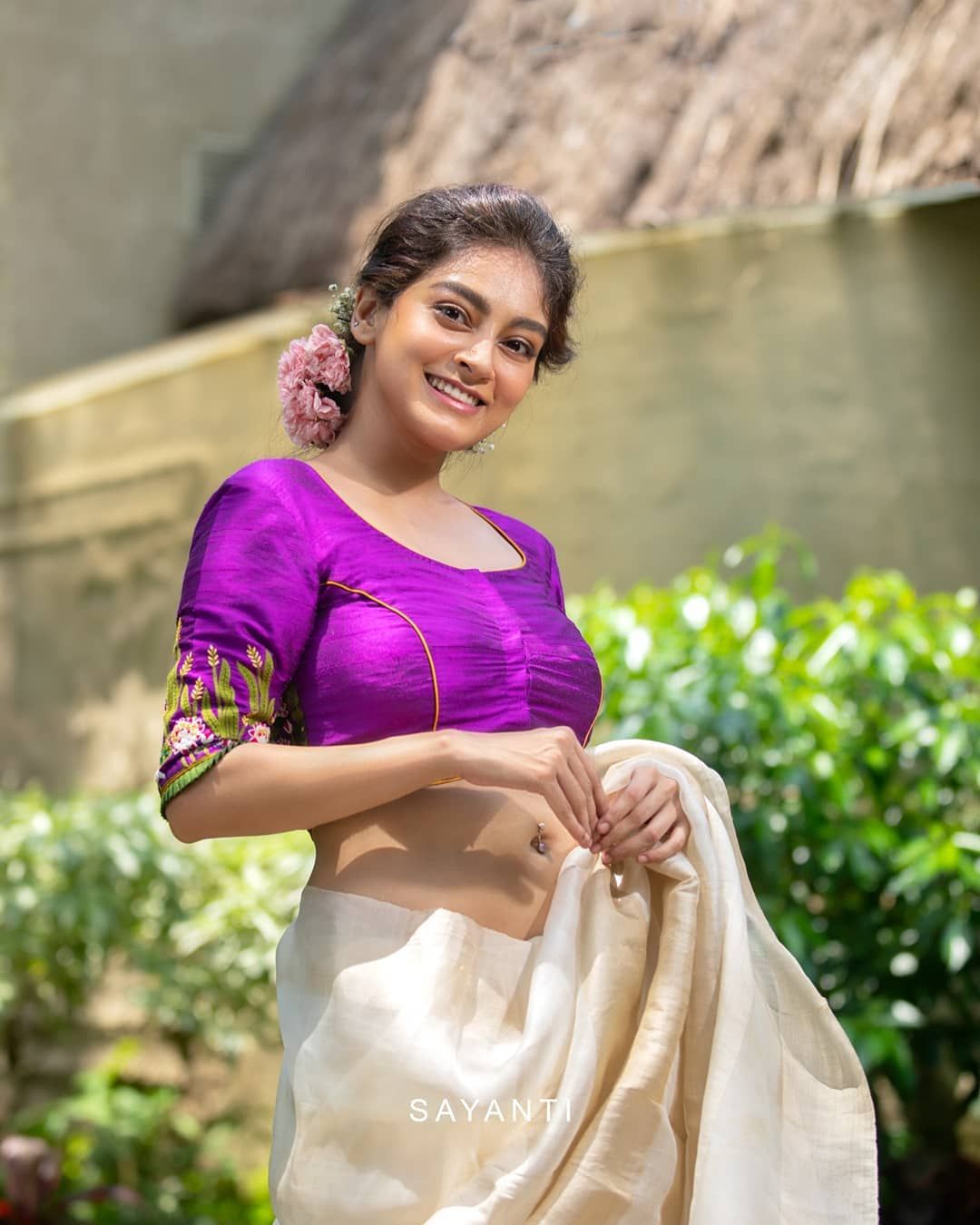 The sleeves are long, with a beautiful stitch embroidery around the sleeves. You would love to wear this one for your wedding ceremony too. And, absolutely perfect if you are an Assamese Bride.  
Also see: Indian Silk House Agencies
Star Beading Princess Cut Blouse
A princess Cut design with sequin threadwork is absolutely beautiful. The reason why we are having this coral beauty on the list is for your subtle wedding events too. A star embroidery is well done with proper elaborations of sequins and other threads surrounding the base.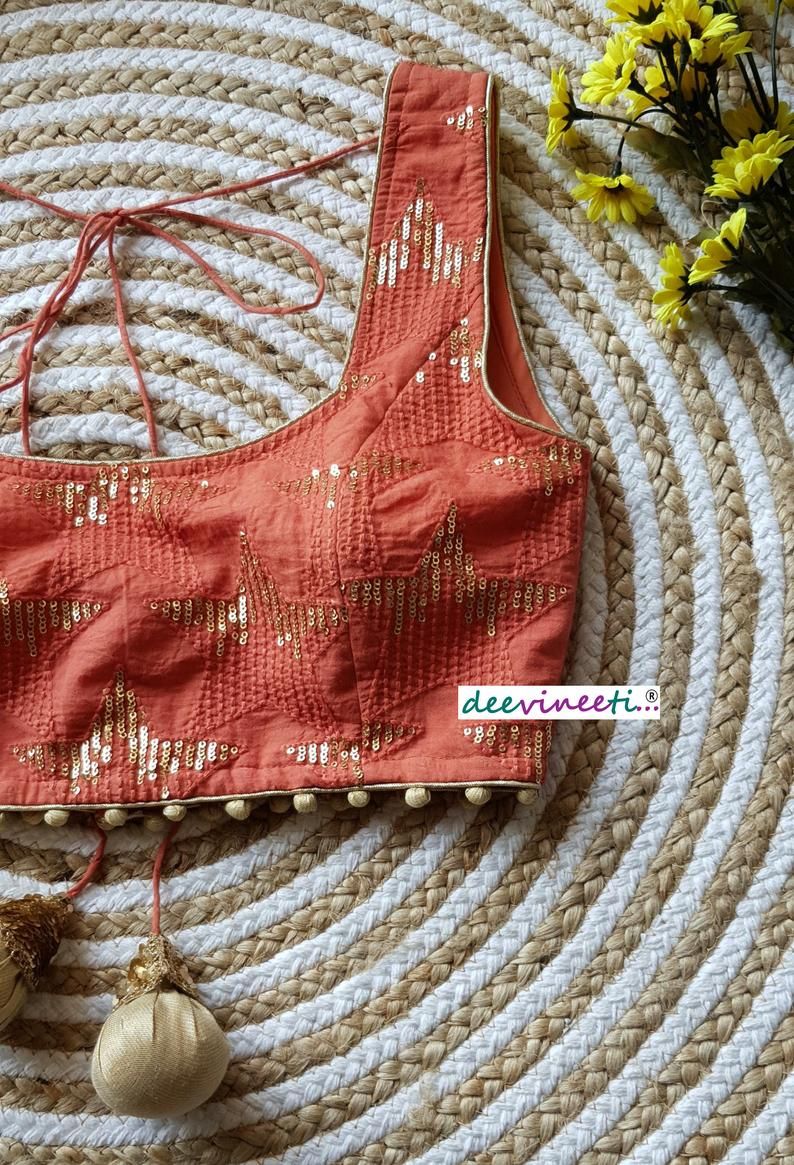 Perfect with a coral georgette Saree, or even a Chiffon Saree. To be very honest this is a match made in heaven for your Haldi Ceremony. The Princess cut in this blouse, has been stitched straight from the top to the base. 
Mustard Yellow Princess Cut Blouse
Mustard yellow is a perfect colour that goes really well with Red, green and even Night blue Sarees. The reason why we have this one for you, it's totally for the vitality of the design. The basicness of the blouse makes this compatible with almost every outfit worn around the wedding rituals.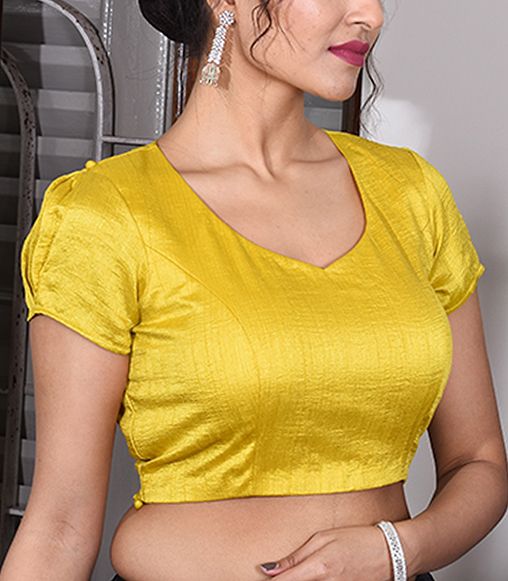 In fact, this is a really suitable blouse for a necessary collection. Like you need some basic blouses for the bridal trousseau that goes well with almost everything. The perks of having such accessories are totally around the comfort of customization. Like you just need some basic blouse that goes well with multiple Sarees. 
Check more: Adi Dhakeswari Bastralaya
'Kalka Kanjevaram' Princess Cut Blouse
We are calling this a Kanjevaram Saree for two main reasons, firstly for the material of the blouse and secondly the gorgeous Pink colour. The pink colour of the blouse is making this more appropriate for the bride.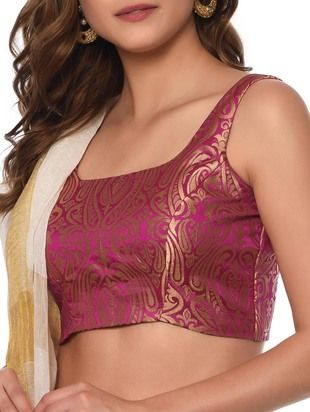 Apart from that, you need to have your blouse ready for the blouse. This particular blouse looks fabulous with almost every White Saree. Besides that, a sleeveless princess cut blouse is perfect for other smaller events and not just the wedding. 
So, these were some of the best Princess Cut blouse designs that are a must-have item in your bridal trousseau. To know more about weddings and other such events, do not forget to visit myMandap.