A Sehra for Groom is a Punjabi Wedding Ritual. Where a beautiful face veil, is kept on the groom's face before he gets married to his lovely bride. To be honest, with Bollywood we all know what a Sehra is. 
"Sehra saja ke rakhna….chehra chhupa ke rakhna." Yeh dil ki baat apne dil mein daba ke rakhna". You all know this song, and even know how beautiful this wedding Sehra is. 
10 Best Designs in Sehra for Groom:
The tradition of wearing a Sehra is typically from North India. Not only among the Punjabi people, but these days all North Indian communities wear a Sehra for their wedding day. 
Like wearing Kalires, Sehra has also become really transcultural and predominant recently. Earlier this was a really sweet and cute tradition among the Non-Bengali people. 
Here, we have some of the best designs in Sehra for Groom. Choose the one which suits your outfit, and also the wedding theme. 
Sturdy White and Red Sehra for Groom
A simple Sehra, with the most extravagant decoration. How else would you want your wedding veil to be? As it is the groom's face covering, and needless to say has to be very specific. 
Apart from keeping it as a very well Sehra for the Groom, it is really well ornamented and highly decorated. This is highly suggested Sehra for those grooms, who want their design to be picturesque.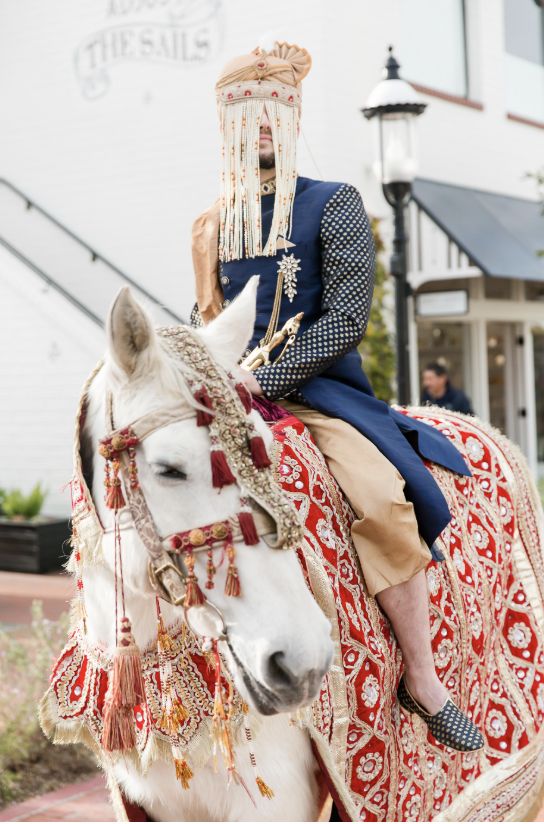 Style:
As a Sehra for Groom, this has all the features that make this even more wearable and picture-perfect. The entire design is just appropriate for a well-wedded Groom. 
must check: Luxury Couple Watches
Roses in Floral Sehra for Groom
This is a flower jewellery set for the groom with some intricate floral details around the base and the body of the Sehra. The entire floral arrangement is adding a subtle beauty to the veil. 
As a Sehra for Groom, is it pretty regular and quite common among Punjabi groom. Such designs are appropriate for daytime events, hence this is more or less perfect for the occasion.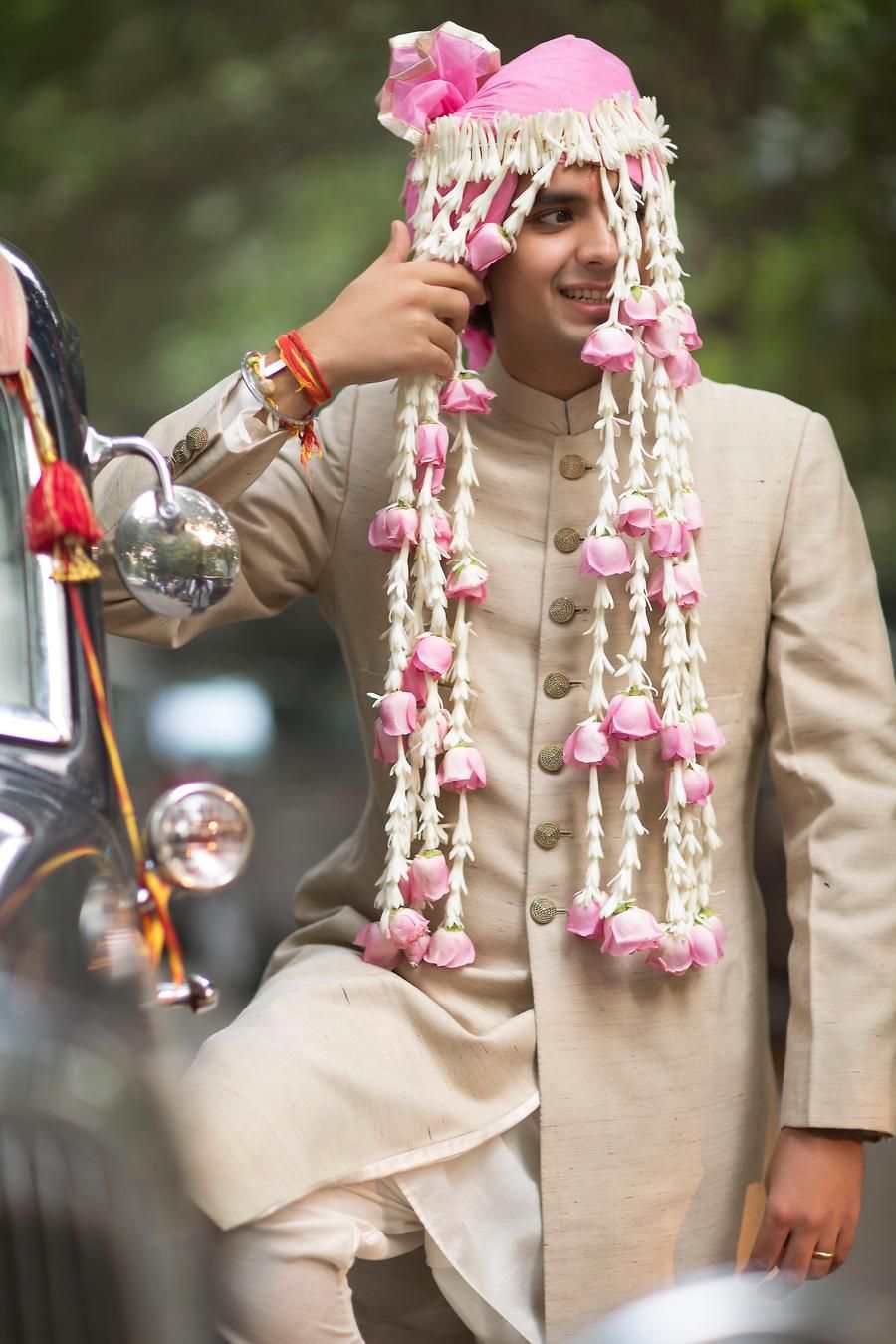 Style:
These styles are curated with the finest flower garlands, and also some intricate details. As a wearer, you might want your Sehra to be exactly like this. 
Feathery Sehra for Groom
This is a Quintessential Sehra, that is really airy and quite soft two. Looks slightly bohemian in terms of endurance and arrangement. I cannot have enough of such amazing Sehra designs. 
The feather which is located on top of the Sehra is making it even more pretty. Probably the best of all the following types, and the little white details are making it even better.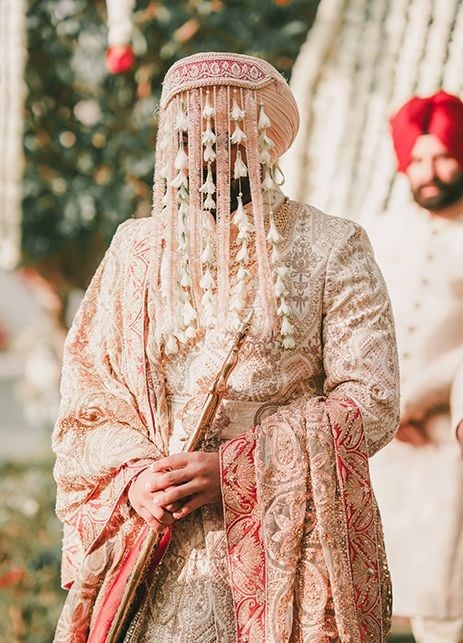 Style:
This is a perfect Sehra for Groom, which is suitable for daytime events The beauty of this Sehra lies around the veil, which is covering most of the man's face. 
Check out: Matching Pairs of Couple Shoes 
Golden and White Beads in Sehra for Groom
This particular Sehra has a combination of white and golden at regular intervals. Most of the strings are covered with white beads, which is giving a beautiful reflection of purity. 
Whereas, the Golden beads on top of it has the best of both worlds. It has a remarkable golden border at regular intervals, that is giving a pretty glance of gold at times.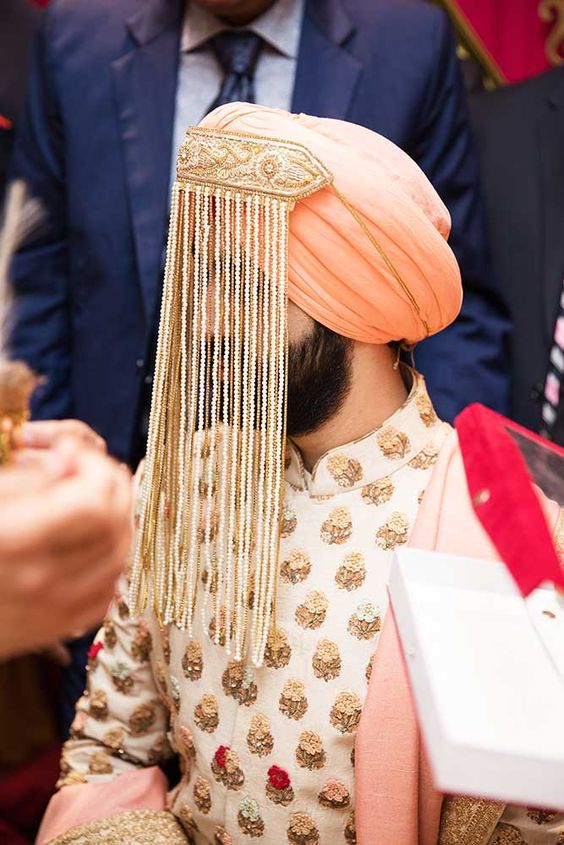 Style:
These sorts of Seheras, are easily convertible, and highly customisable too. You can actually use some other colours to accentuate the real look of this headdress. 
Must Check: Black Sherwani For Men
Flower and Frills in Sehra for Groom
A simple Sehra design like this can go a long way. The beauty of this accessory lies solely with the arrangement. The way it has gathered up around the head of the wearer. 
The design comprises of two most important decoratives. Firstly a line of flowers, and secondly a line of frills. Both of the straps are adjacent to one another, at regular intervals.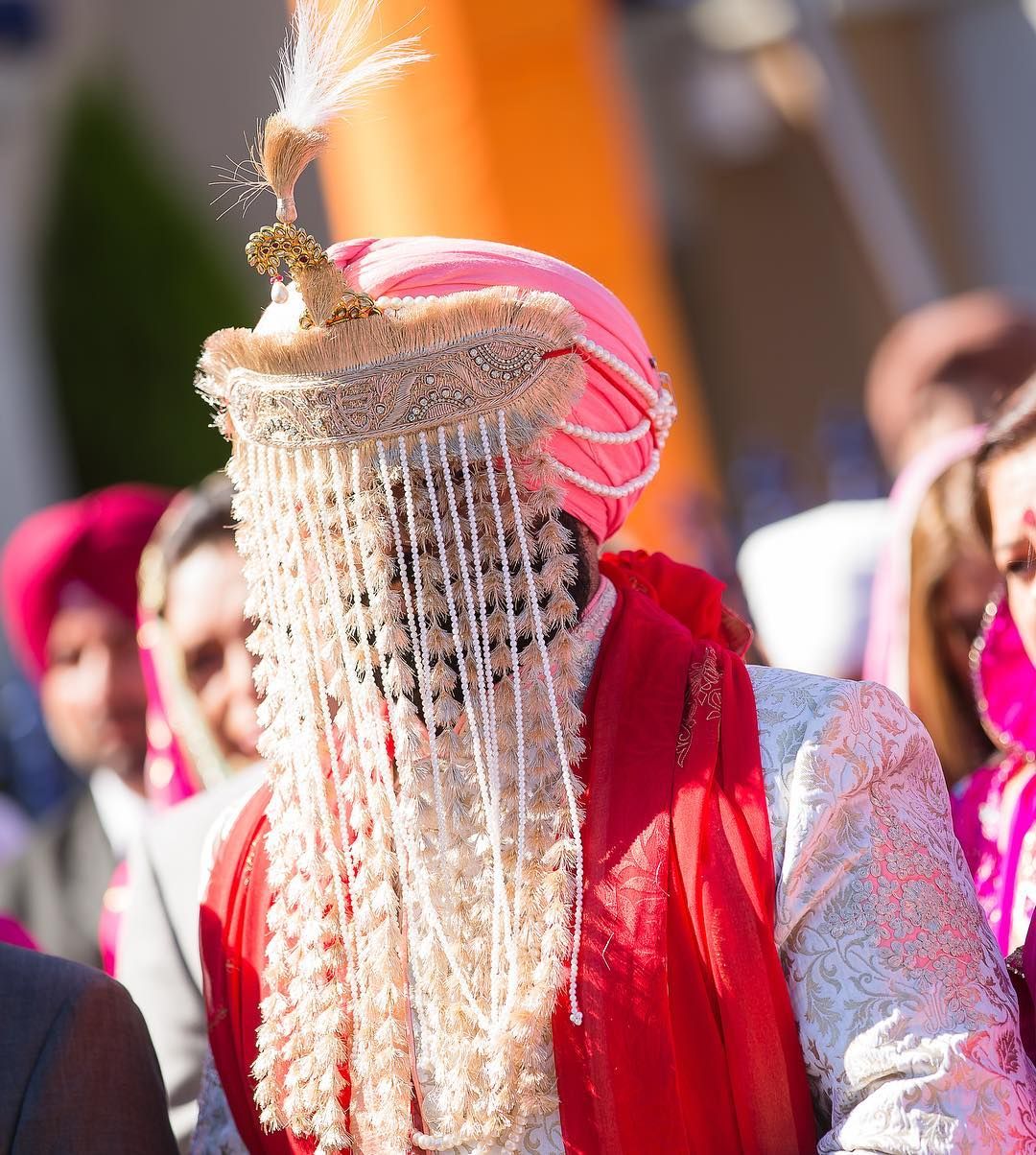 Style:
Such a beautiful Sehra can be yours too if you want to go for something which is cute and affordable. You can actually tell your florist to make such a beautiful design for you. 
Stone Encrusted Kundan Sehra for Groom
Simplicity is something, but minimalism and elegance have a different taste for all outfits. Exactly like this particular Sehra for Groom, has the fanciest Kundan stone encrusts. 
Something which can be worn for a Posh themed wedding, and be called literally a Emperor's crown. The beauty of this design lies with the stone encrusted on top of it.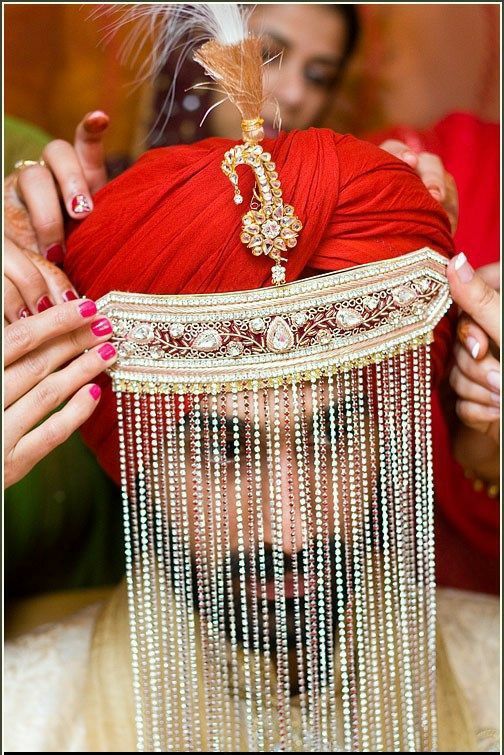 Style:
I personally have a special for such a beautiful design, and the Kundan work on top of it is just outstanding. In fact, you can actually choose this design for the big day. 
Also see: Ring Ceremony 
Phulkari Pearls Sehra for Groom
What Is Phulkari? This is one of the most popular North Indian attires. I do have a special place for such amazingly hot accessories. It is not just accommodative, but also quite adjustable.
These sorts of designs can be worn, with a beautiful Sherwani suit and even a Jodhpuri suit. This is very North Indian, and quite common among Punjabi Grooms.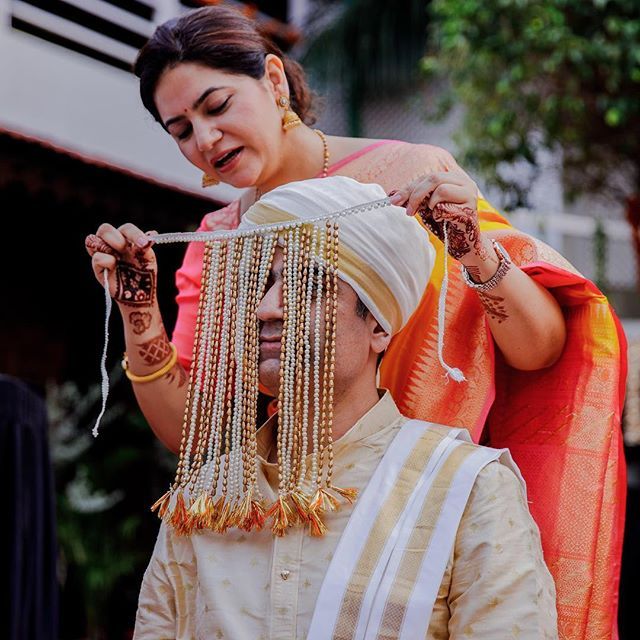 Style:
The simplicity of a Sehra like this makes it even more wearable. You can simply drop an accessory like this, with the rest of your attire. 
Zardozi Head Base Sehra for Groom
The basic design of this Sehra is really ornamental and highly decorated. The main attraction of this jewellery is with the headband. The basicness of the design makes it even more durable. 
Though no one wears their Sehra after the wedding ceremony, such pieces of jewellery stay on for life. Believe me, your wedding pictures wouldn't be disappointing at all. 
Style:
The teeny-tiny intricacies of stitching, and proper threading around the base of the band. All these features make it even more appropriate and distinctive for the Groom. 
See also: Sherwani for Boys
Golden Sehra for Groom
This is one of those designs that might wear for the most exquisite event. Although this belongs to an Indian groom's set, the entire arrangement provides a deeper Egyptian vibe. 
Moreover, the golden straps that fall from the headband, aren't much closer to one another. They are sparse, and really ess compared to other Sehra designs for grooms. 
Style: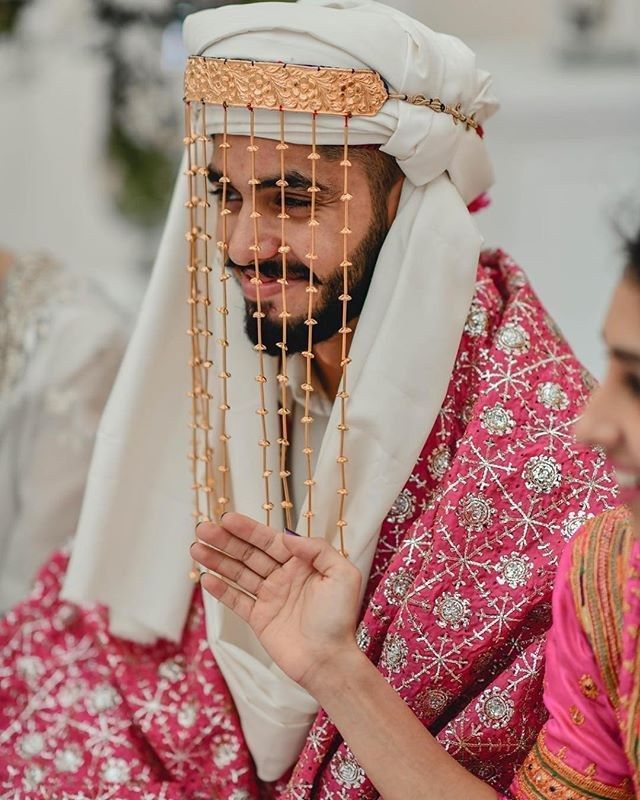 Apart from being, pretty well managed and highly decorated, it is really very high-end. Earlier, during the 'Raja-Maharaja' Era, people actually wore such Sehras in real Gold. 
read more: Mojari for Men
Rajputana Kundan Sehra for Groom
You might want your footwear to be all comfy and designer. Then why wouldn't your face jewellery be the same? The little floral details of a Sehra is just out of the world. 
To be honest, this Sehra for Groom is quite mundane. Yet it has the most important features required to highlight the entire outfit. This Groom has the best of both worlds. 
Style:
This particular Sehra for Groom has a beautiful brooch shaped 'Pinaki' on the head. Which is ultimately the main Royal accentuation that happens at a wedding ceremony. 
Like the bride, the groom also has to maintain some traditional attire wised norms. This includes the tradition of Sehra, something that is versatile, and quite in-fashion too. 
You can't really deny the fact, that such pieces of accessories are crucial for elevating the groom's look to a different extent. Such traditions are virtuous and really surreal at all times. 
You can know a lot about wedding fashions, and plenty of other things related to events and other stuff. Everything is available at myMandap!