Zudio is a name, which gathered immense popularity in the year 2021. It has become a household name for affordable fashion, which is trendy and super 'Kawai' simultaneously. 
People who like spending on some fabulous and chic getups, would not spare a moment doubting the quality of Zudio. In fact, they have launched a completely new line which is affordable at the same time pretty awesome. 
Most of the outfits we are used to seeing on the trendier side are outright expensive. Not only for offline fashion but for online too. Viral outfits are the most expensive, while basics are much more reasonable. 
Zudio is a brand which is only available offline, and you get to wear the most basic as well as the hottest launch when buying from their offline store. Here, we have some of the coolest options from Zudio. 
Is Zudio that Inexpensive?
To answer that question, we have to dig out a few points about their establishment. Well, Zudio is a company by TATA. The multi-billionaire company is owned by Ratan Tata right now. 
TATA is known to be a brand, that makes things according to the people of India. Something which we can cherish, enjoy and dual on. Starting with automobiles, to the exquisite everyday products.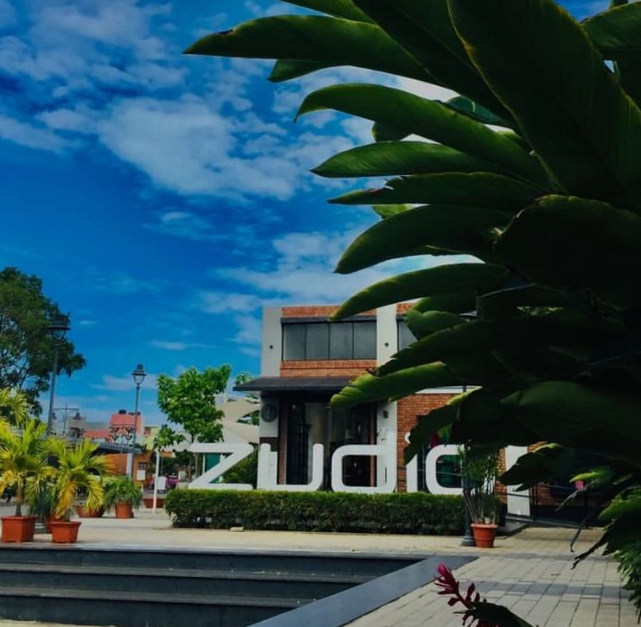 Like Westside or TataCliq, Zudio is also an apparel store. Instead of having an offline, as well as an online store, they are just an in-store brand. And, they do not sell anything apart from their home brand. 
Exquisite shoes, heels, flats, t-shirts, kurtas, shirts, dresses, and whatnot. You get to buy everything at a very affordable price point. Here, we have some of the most popular ones from Zudio. 
Zudio's White Sneaker Boy
White Sneakers are the best footwear options. They are versatile, you can pair this footwear with almost everything. A Dress, trousers, Jeans and many other combinations.
The best part about these sneakers is, that they are UNISEX. You can wear it like a couple with your partner. These shoes are perfect, versatile and highly customizable according to every other look.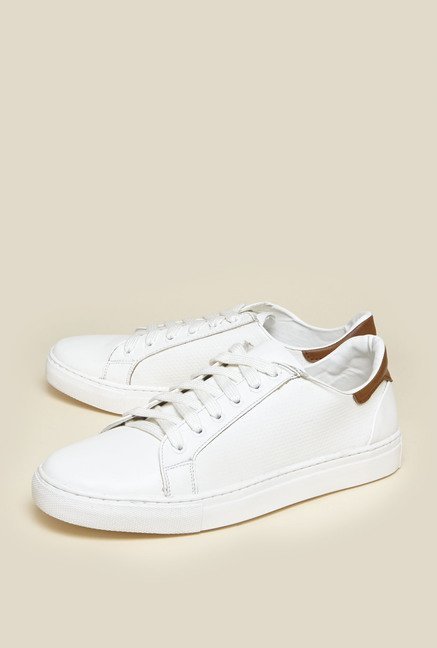 Buying similar shoes, and trying them on together like a married couple. Isn't that what we all want for our delightful honeymoon?
Range:
Brown, Green, Blue, Purple.   
Price Point: ₹799
Check out More: Sreeleathers Shoes
Zudio Sanskari Long Skirt Look
The best part about shopping from Zudio starts with choosing from a wide variety of options. Skirts, crop tops, shirts and what not.
More importantly, you get everything at an affordable price range. When on earth would you get a sorted look at such a low budget? This look has been curated by lipstickandlunges , an Instagram creator, who is mostly into fitness and fashion.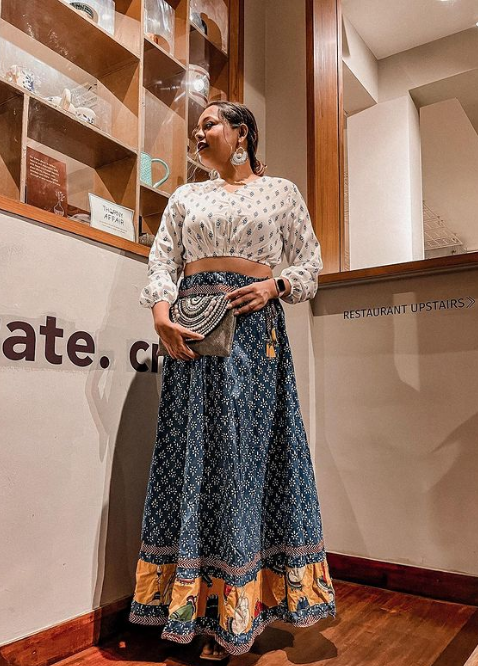 Instagram Source: lipstickandlunges
The long Skirt is pretty awesome, and the flairs around the base are only adding further to the look. If you ask me personally this is a total hit for a good look.
Range:
Floral, Solid, Asymmetrical, formal, stripes, and Polka Dots.  
Price Point: ₹599
Zudio Honeymoon Shorts
Keeping clothes for the honeymoon is something we all do before the wedding night. And it starts with shopping for the first night you have with your better half.
This is a look curated by That_gleeful_girl, who is a creator from Instagram. She has developed a beautiful look with several little things, including a fancy hairstyle, and some stylish shades.
The shorts are perfect for the Honeymoon trip. If you are going for a beach trip, then this is just the look you need for the day.
Range:
Acid Wash Blue, Light Blue, Night Blue, Dark Blue, Grey, Brown and Black.
Price Point: ₹699
Check Out: Bridal Preparation Before Wedding Night
Aesthetic White Sweater by Zudio
We all want our post-wedding trip to be perfect and it is the first time you are going out with your partner. Most of us, want that to be a hot place.
Otherwise, all the cute clothes would hide behind the ruffles of winter wear. Well, marthandphotography proved us otherwise. He represented a fancy sweater look, with simplicity.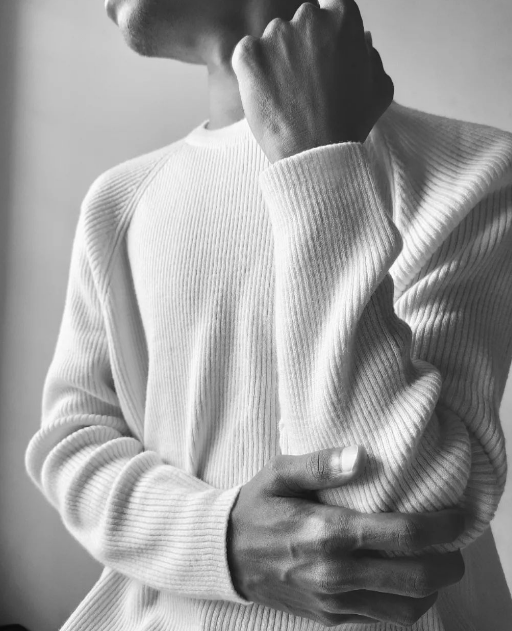 Which might look too blunt for a honeymoon trip, trust me simplicity and minimalism works differently when paired together with the right accessory. This is a classic Winterwear of Zudio Stores.
Range:
Solid White, Black, Yellow, Green, Pink and Blue.    
Price Point: ₹699-₹899
Tie and Dye T-Shirts by Zudio
Tie and dye are not very popular for everyday apparel. People mostly treat this as a good option for college-going crowds. Well, that is not the case for nikkiiiipawar, who turned the concept of Tie and Dye into a trendy look. 
At Zudio, this is one of the most affordable options. In fact, this is one of the sleekest footwear options at Zudio. It is super trendy, easy to wear and highly affordable. More than just the style, it is about comfort.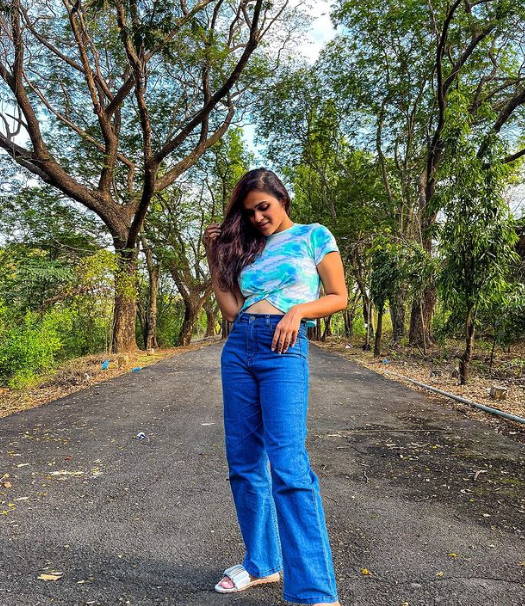 Instagram Source: nikkiiiipawar
When you wear such a weave it is much more airy and comfortable for a beach hangout or even a suitable attire which can be worn inside Jackets and Winter apparel. This is one of the best travel-friendly basics. 
Range:
Blue, Pink, Green, and White   
Price Point: ₹299
Zudio's Bitchin Hot Pink Crop Shirt
Crop tops are hot, and they have the potential to slay any look. This person, arul_pungalia is a popular creator on Instagram who tagged Zudio with their super Hot Pink Crop shirt look. 
The best part about her look is, that she turned the world of this dress into the enigma of a good old Party dress. The style is fabulous, and this is a good option for your Beach hangouts.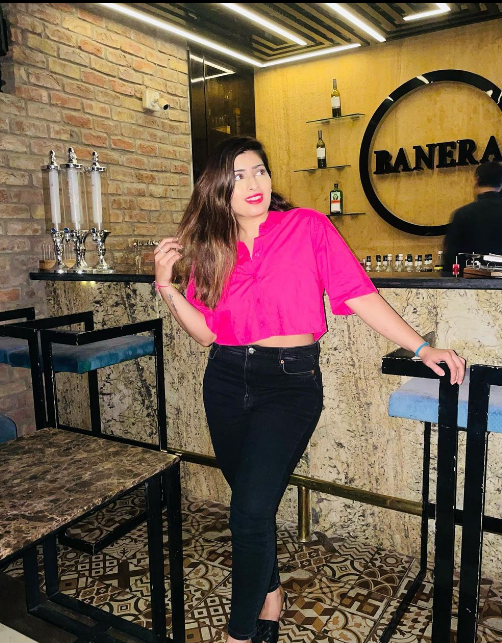 If I were to visit Goa for my honeymoon, then this crop shirt from Zudio would b in my top priority. It is super hot and extremely beautiful for a good party look. 
Range:
Hot Pink, Neon Green, Mustard yellow, Birth Bue, Red, White, and Solid Black   
Price Point: ₹499-₹599
Zudio Sunkissed Anarkali Kurta
The sunkissed fashion is a range which makes you look your best. Just wear anything and take a photo under the sun, it can come out in both ways. Either you will get a super hot picture like Born to style. 
On the other hand, we also have a possibility of bad sunburn. This is an Airy Kurta, which is styled like a long Anarkali dress. This is one of the bestsellers at Zudio. The pattern and the colour are precious.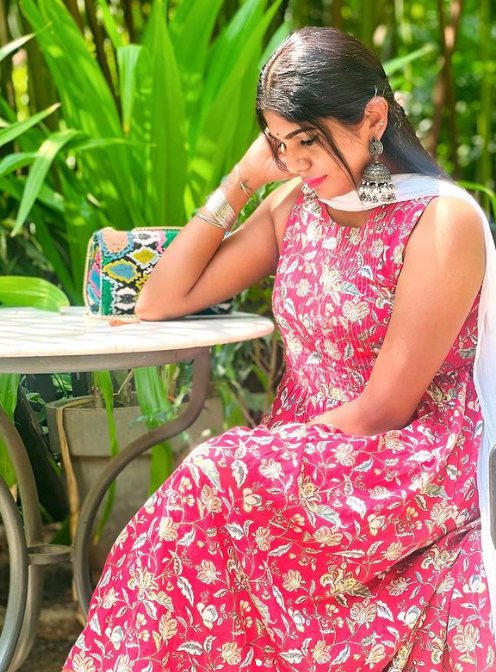 Most importantly the quality of the suit is super fancy. The material is a hundred per cent cotton and the embroidery is super sleek too. To me, this is worth every penny for your Honeymoon shopping. 
Range:
Solid, Bohemian, Floral, Printed, Foil Print, Asymmetrical, Polka Dots, Pin-tucked, Embroidered, Beadwork and basics.   
Price Point: ₹699-₹999
Zudio Long Maxi Dress in Floral
If you are on your honeymoon, then this is the most you might have to pack for the trip. Style by garviiinagar, a creator on Instagram tagged Zudio on her long dress Extravaganza. 
Her dress is subtle, white and everything else which we need for a romantic summer destination. Having travelled to the beautiful city of Rajasthan, such a dress is a compulsion.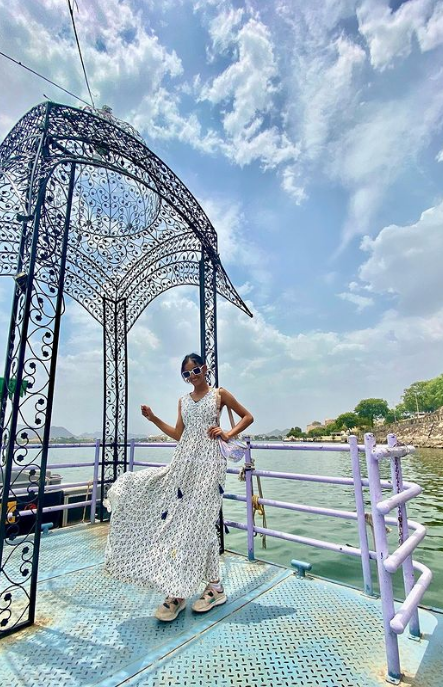 Even if you are not getting married, and this is your destination wedding such a Dress by Zudio is a perfect attire, which is summery, comfortable and fashionable. Most importantly it is extremely affordable too.  
Range:
Floral, Solid, Asymmetrical, formal, stripes, and Polka Dots. 
Price Point: ₹799- ₹999
For More: Top 10 Anarkali Kurti with Dupatta
Zudio Romantic Summer Gown
 Wearing a romantic outfit is a choice and it is one of the coolest things which we can do during the summertime. Although February is known for the month of Love. 
We celebrate it throughout the summer and it is one of the most beautiful dresses available at  Zudio. The picture we have taken it by ritishhka, a creator on Instagram.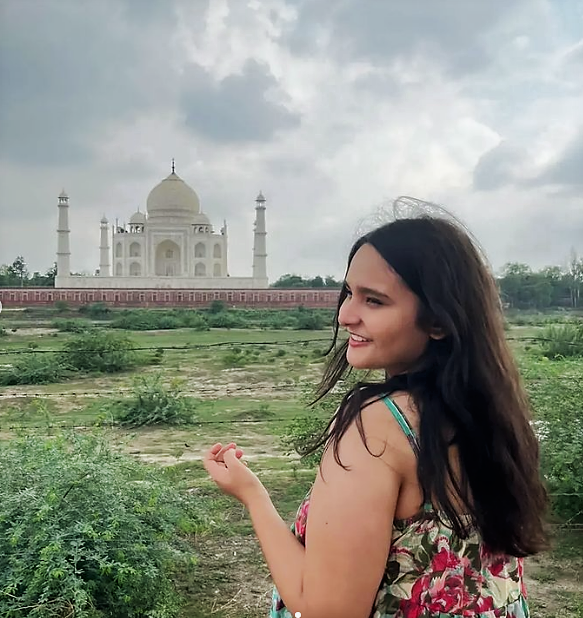 The picture shows her flicking her hair, in front of the epitome of Love. The Taj Mahal is one of the seven wonders around the world. Her Summer Gown is just the right outfit for the drape. 
Range:
Green, White, Purple, Yellow Pink, Indigo, and Maroon
Price Point: ₹799
Powder Blue Square Toe Heels by Zudio 
Some good footwear options are compulsory for some good and well-decorated wedding outfits. You need to wear nice footwear, only then the look would come into place. 
This is one of such amazing outfit footwear designs, which is highly trendy and we know this option is one of the most expensive options for women's footwear.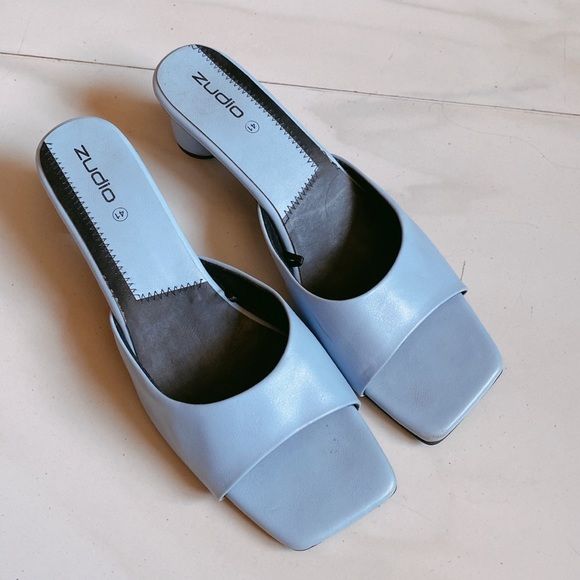 Buying women's footwear, especially heels, might cost you a solid fortune. We have hardly seen a single shoe which is inexpensive and you can get it at your desired design. Zudio is the first offline store, which makes affordable heels. 
Range:
Blue, Neon Green, Lilac, Hot Pink, Mint Yellow, Grey, and White. 
Price Point: ₹599
Zudio Deodorants are a Must-Have
Wearing Good clothes is a necessity, but you also need to wear some fragrances with your usual summer outfit. And that officially starts with an awesome Deodorant. 
We haven't mentioned this enough, but a good fragrance can break and make the look. Even when you have chosen the best fashion for the evening. Without the right fragrance, it is not going to be as fun as that.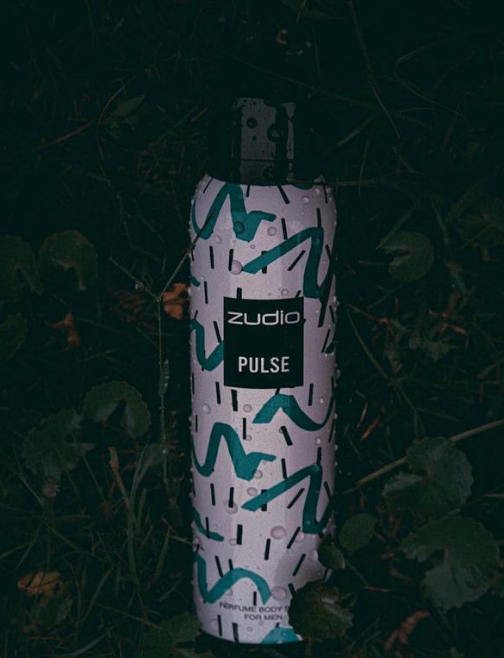 These are some of the most popular options which you widely get at Zudio. Most of the time, popular fragrances are out of stock. As these are super cheap, people take all the smell notes for their customised collection. 
Range:
PULSE, WIDE, MIAMI, PLAY, and STAR
Price Point: ₹99
Zudio's Eau DE Parfum
We have mentioned their Eau De Parfum range previously as well. But this is a fragrance, that you have to grab out while leaving the Zudio store. The smell lasts more than eight hours.

Any perfume which lasts more than six hours comes at a fortune. But this particular perfume range is way too affordable. In facing the fragrance is quite good and long-lasting.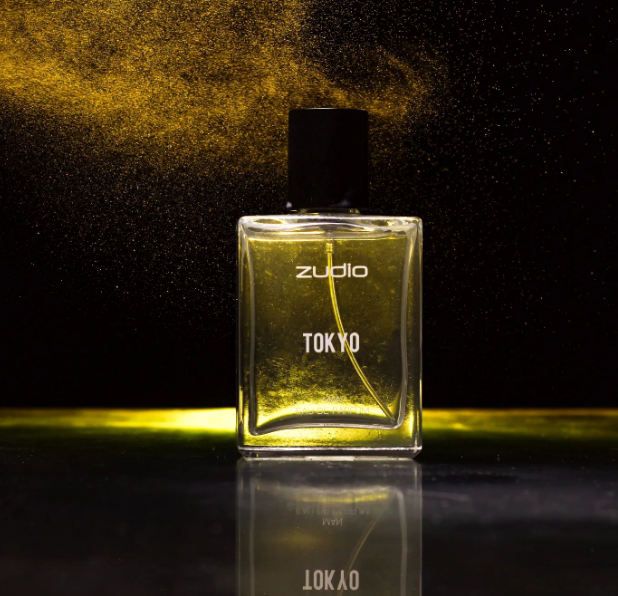 It doesn't fade away that easily. Instead of that, this range sticks to your cloth for a longer time. This is like a zero-wash French fragrance, which is hit by Zudio. 
Range:
FLORENCE, TOKYO, MADRID, LOS ANGELES, LAS VEGAS, and MALIBU
Price Point: ₹299
When you have to select an outfit, there are a few questions that drop down in your head. This colour pattern would suit you? Which is the more appealing shape for your body type?
Which is the style, that would complement your style? To all these problems, you always have one solution. Try it on before you buy it. For online shopping, this is a slightly tricky part.
When you are shopping offline, this is one of the best conveniences. At an offline store of Zudio, you get more than a dozen Trial rooms. If you like something, try it on and then officially buy it for the day. 
If you don't like any particular style, feel free to buy any other product or just leave the store at your convenience. When you visit Zudio, trust me you can't skip the buying part. 
You'll grab at least three items from ten chosen by you. Amongst those ten, five would be hard to part away and everything is super-duper affordable. Even their Perfumes and Toiletries section is Hot-Af. 
Well, these were some of our finds at the Zudio store. Let us know in the comment section if you paid a visit to your local store. myMandap is super excited to hear from your end.