Owning some Nalli Silk Sarees is a dream for many Indian Ladies. Their fine work, and extravagant couture, make Nalli one of the most popular Indian Saree brands. Which is actually the collector's pride, and to be honest it looks fabulous. Not just highly embroidered Drapes, but also some soft subtle Silk Sarees meant for daily use. Here, we have some of the most popular Nalli Silk Sarees out there. 
Five Best-Selling Nalli Silk Sarees:
Nalli owns a fine collection that consists of some of the best Indian weaving techniques and patterns. In fact, their selected range is more concentrated around South Indian Silk weaving patterns. They have a wide variety of Zari Kanchipuram, Kanjeevaram, Mysore Crepes, Brocades, Benarasi Silks and whatnot.
View more: Amazing Traditional Tant Sarees
'Pink Goddess' Nalli Silk Sarees
Pink is a Bridal Delight, isn't it? Mostly this is the main attraction for the regular bridal trousseaus. A subtle pink Saree that has all the best things required to accentuate your entire look. Simply pair this Saree, with the adjacent blouse fabric and call it a day.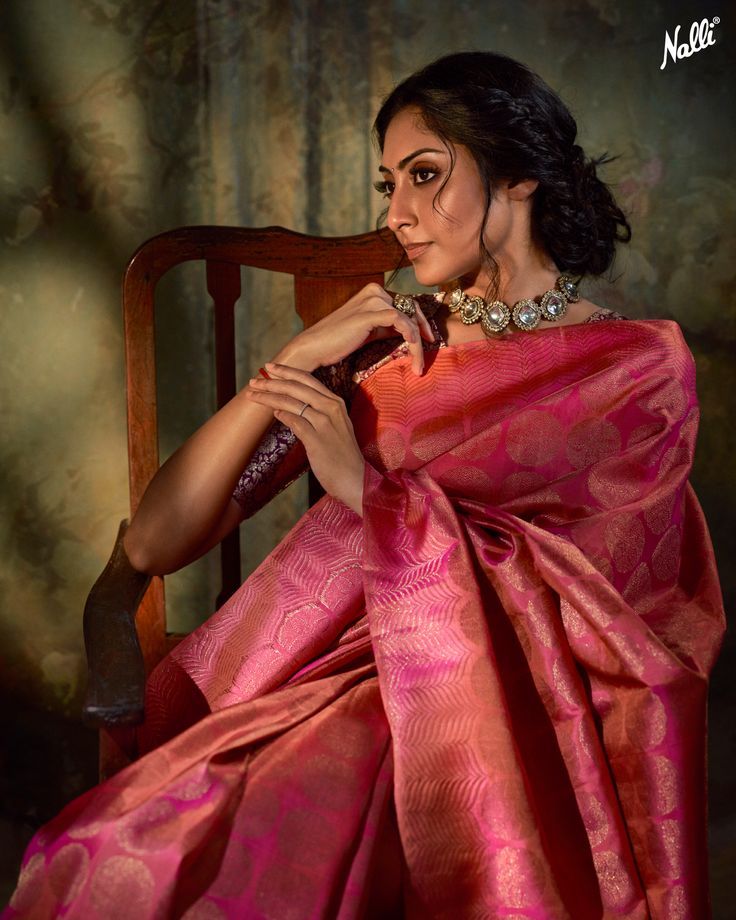 Elephant-Bordered Pink Nalli Silk Sarees
The Pink Saree has a beautiful baseline, and the colour is just outright gorgeous. Apparently, you can't skip on this one as the borders are filled with indigenous engraving arts, and some really subtle golden stitch works. The golden stitchings on the side are perfectly shaped like little elephants and other floral atrocities.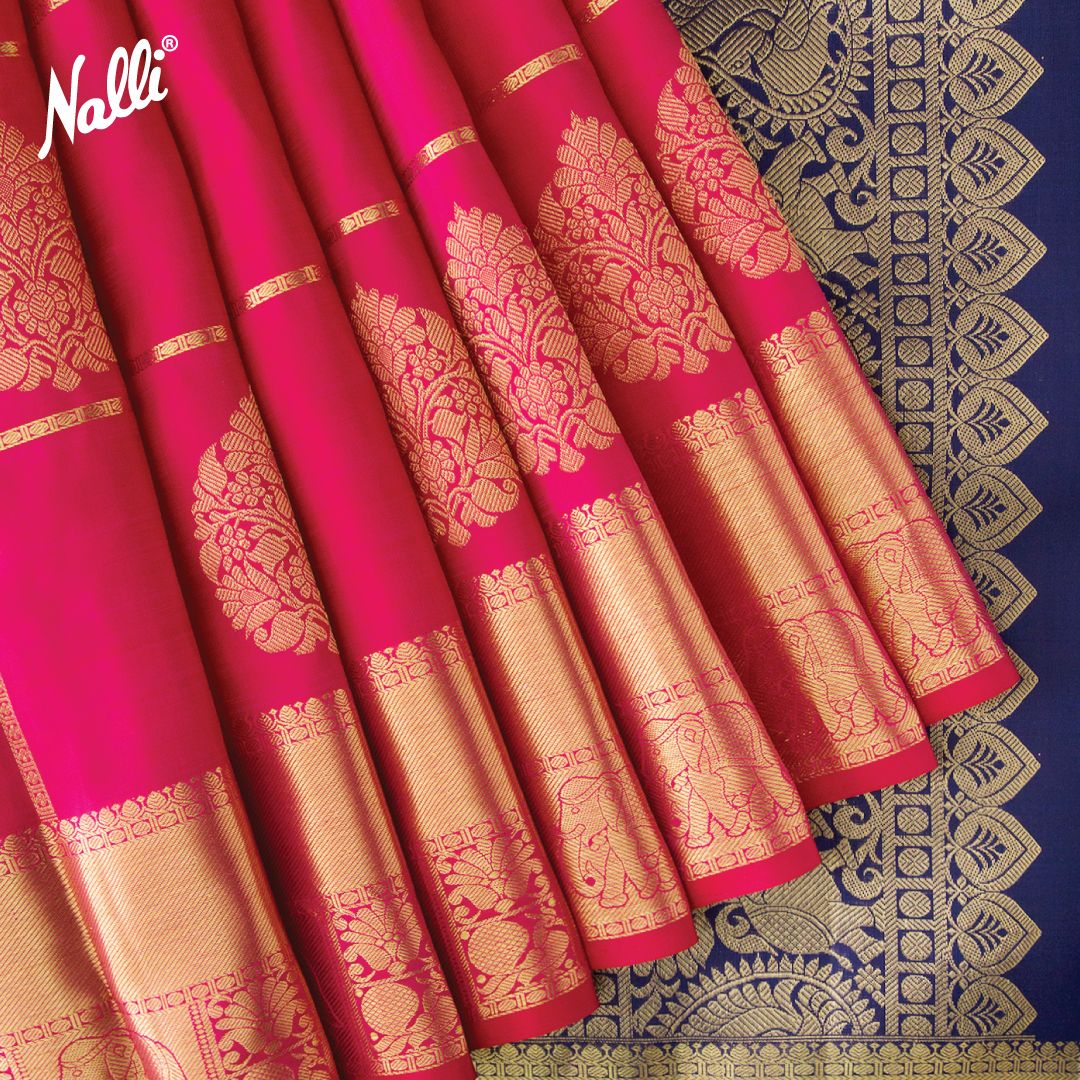 Also, see: Benarasi Saree for Bengali Wedding
Purple Pink Brocade Kanchipuram Nalli Silk Sarees
Brocade Sarees are normally quite ornamented. Especially the ones that are falling in the darker colour family. The one we are talking about has a beautiful border and a gorgeous purple-coloured base. The wearer can simply pair this Saree with their favourite Golden 'Jhumka' earrings. 
View more: Bengali Saree Look
Queen Pink Nalli Silk Sarees
Pink is the main topic of discussion in these Nalli Silk Sarees. The reason why we call it Queen Pink, has to be with the combination of Purple, pink and red. The colour is certainly well blended and stands at a quarter of all the mentioned shades. You can absolutely choose this Saree for your big day too.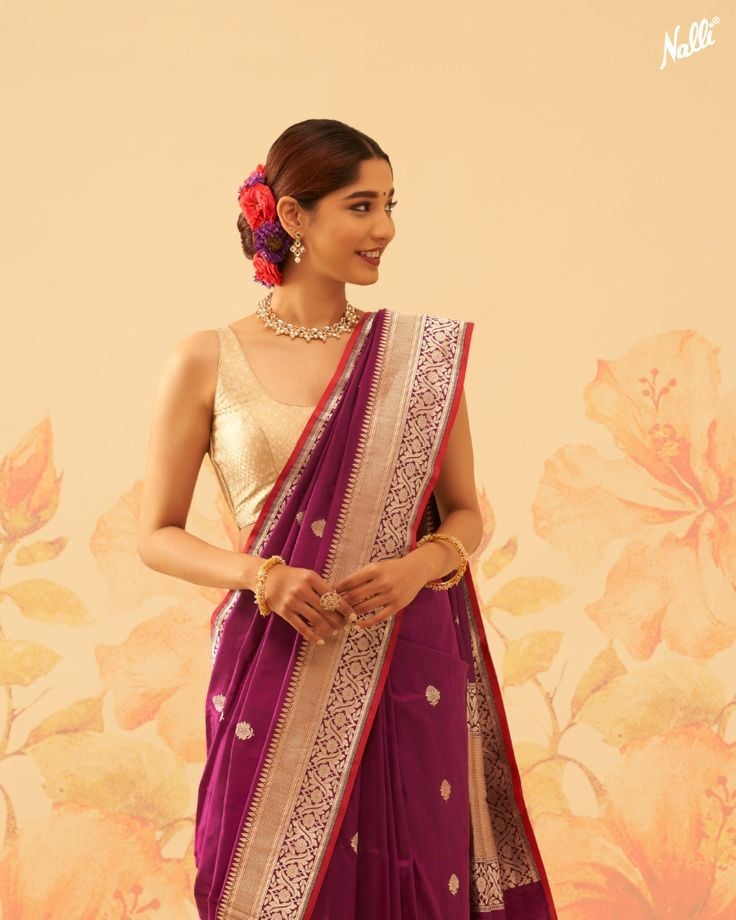 Baby Pink Nalli Silk Sarees with Flower Motif
The baby pink colour always suits most of the ladies. The subtlety of the Nalli Saree is more or less appropriate for any occasion, besides the compatibility of the apparel if out of the world. The Flower motifs on the Saree are pleasant and quite ornamented too. The glossy texture of the Saree makes the wearer look younger than her age. To be honest, what else does a woman need?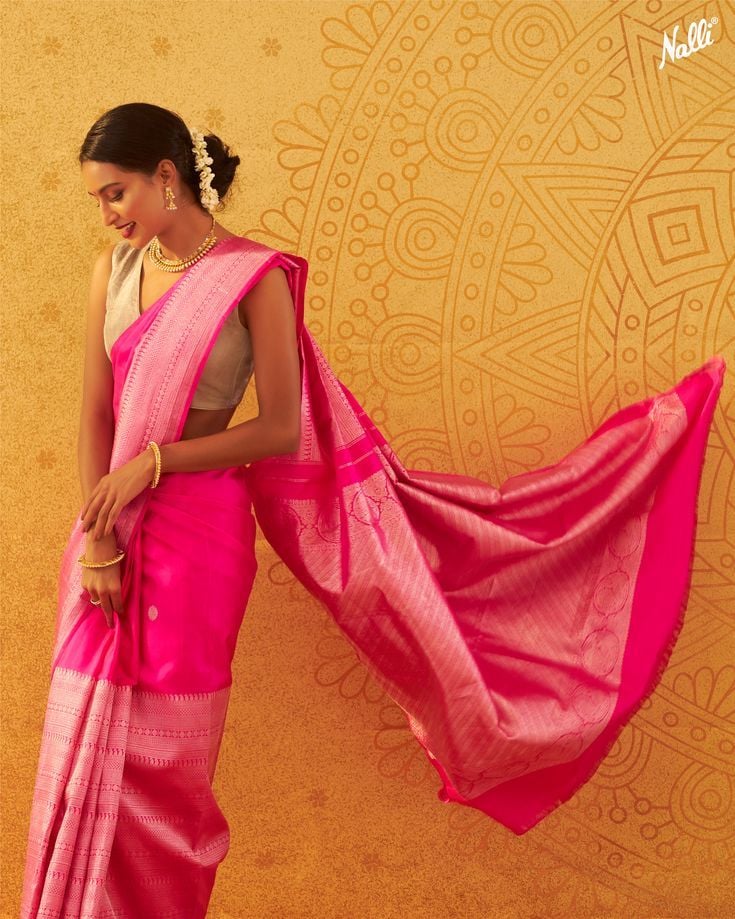 View more: Dhoti Saree Styles
Top 10 Bridal Nalli Silk Sarees:
Nalli Silk Sarees are specifically curated and selected for Brides in today's India. The fabrics are soft, and the stitching is not at all prickly for the skin. You are surely going to fall in love with their red and green Brocade collection, and to be honest, the Kanchipuram range is just out of the world. Apart from that, let's straightaway check out their Bridal Sarees.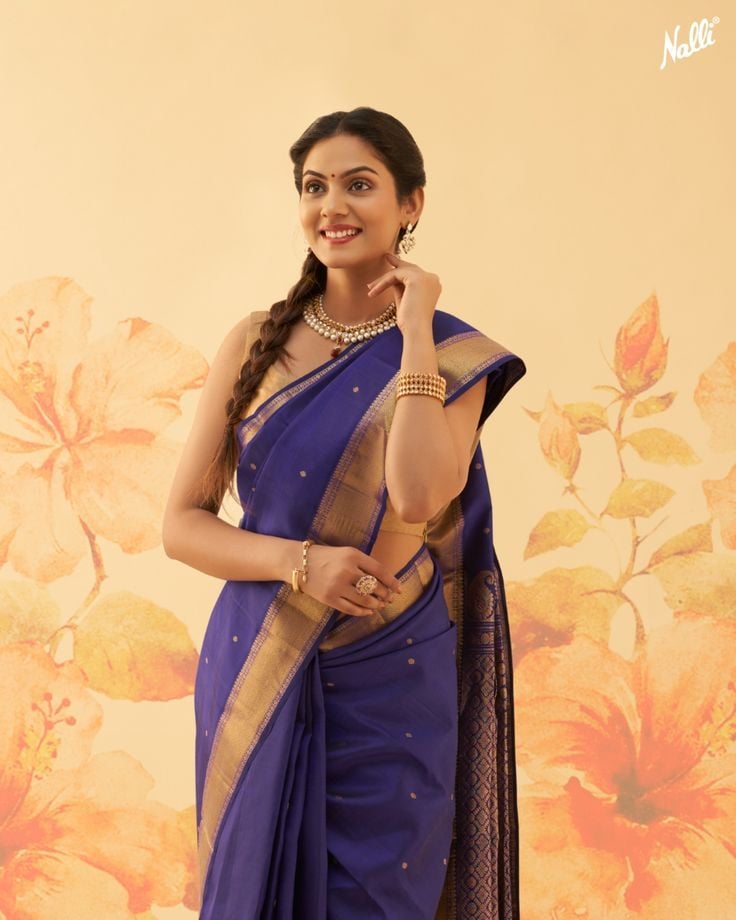 Black and Red Brocade Benarasi Nalli Sarees
Nalli Silk Sarees are extravagant and their brocade fabric is really well-textured and extremely well placed too. The red ornamentation of the border region is out of the world, plus the Black Saree is really pleasing to the eyes. In fact, a piece like this can never go out of fashion. Nalli Silk Sarees in this collection is from the 'Veda'.
'Green Extravagance' Nalli Sarees
Green is never out of fashion, and as a matter of fact, you can always wear a Green Saree for almost all Indian functions. This particular Nalli Silk Saree goes well with the Bridal Trousseau, Karwa-Chauth Fast, Ring Ceremony, Diwali, or even a small intimate ceremony around the house. 
Green and Red Paithani Elegance Nalli Sarees
Green is my favourite colour for the bride, especially because she looks extremely beautiful when it has some really gorgeous enamelling made out of reds and other darker colours. Red and Green is probably the best duo for newlyweds. In the Marwari tradition, wearing Green and Red bangles is their key marital ritual. The beauty of which totally lies upon the wearer.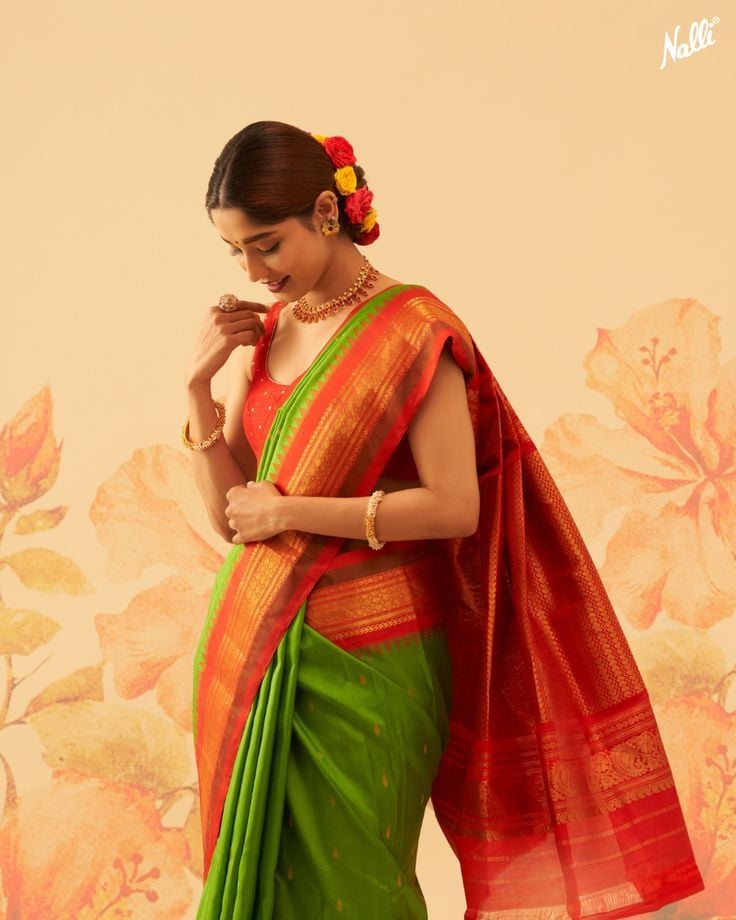 Elegant Ikkat Nalli Silk Sarees
Ikkat is a really beautiful everyday fabric, and that is exactly what you need post-wedding. This particular Saree that we are talking about here is the wearer's pride. To be honest, Ikkat is not a very conventional material that is worn on a daily basis. Rather it is an everyday Silk Saree, which is flexible with almost all functions.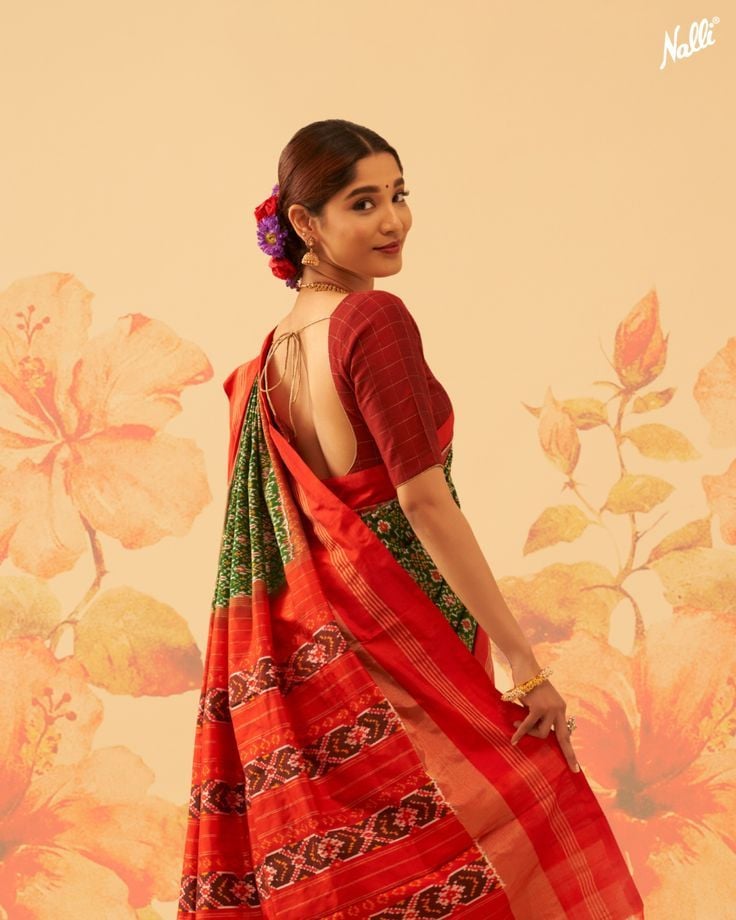 Maroon Red Benarasi Nalli Silk Sarees
Nalli Silk Sarees in Maroon are one of the best-selling ranges. The Maroon colour is a perfect blend of red, purple, and brown. The beautiful combination of brown and red obviously shines through the Benarasi Saree. The detailed stitching on the border of the Saree is remarkably elegant and stunning.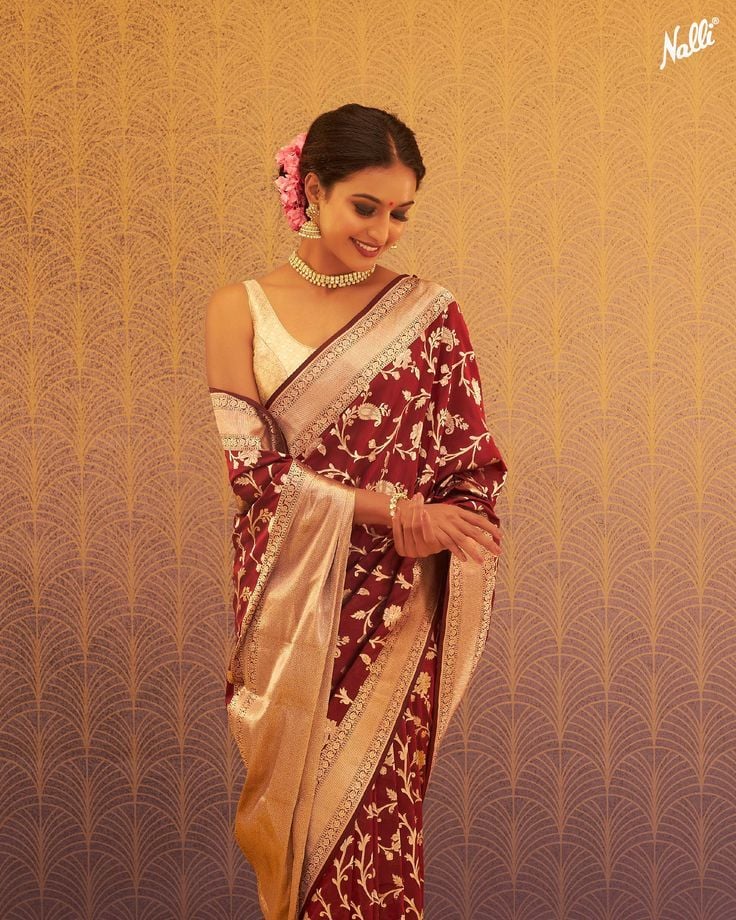 Check more: Indian Silk House Agencies
Orange Red Mysore Crepe Nalli Silk
Orange-Red is a literal thing since the 2000s, and that has impacted the Indian Bridal Fashion Industry too. The one we are talking about has a beautiful and delicate fabric, which is in crepe material. The soft combination of orange and red shines through the Saree. Probably, the best couture for a post-wedding function, or even for the back-to-office look.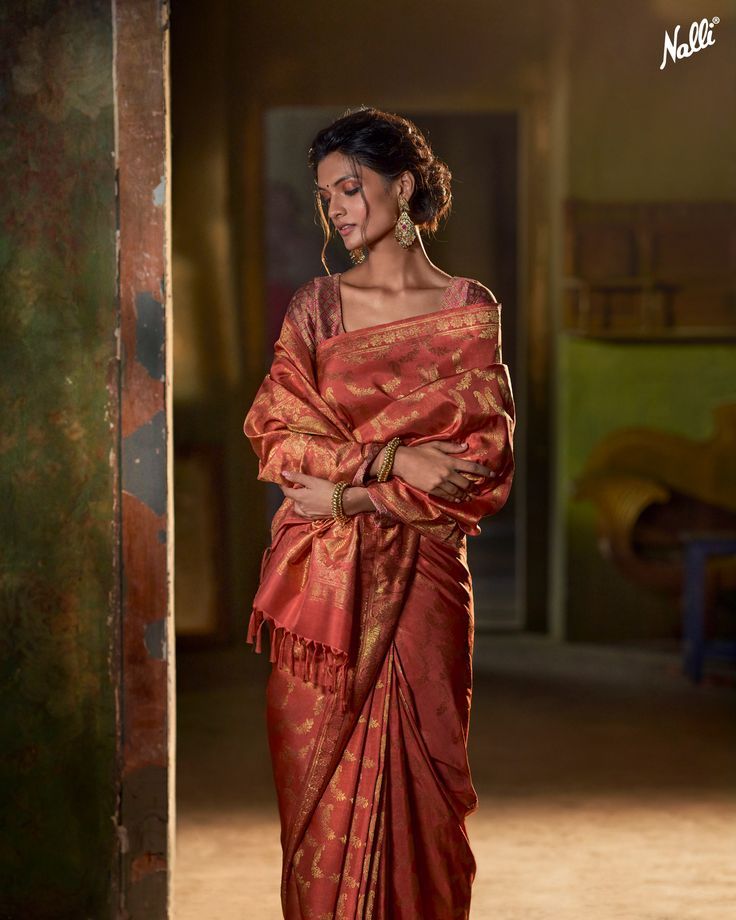 Read more: Adi Dhakeswari Bastralaya
Red and White Bong Beauty Nalli Silk Sarees
This is a prolific combination, precisely the most Bong thing we know about Kolkata and Bengal. Among other Nalli Silk Sarees, this particular blend plays a big deal. The beautiful white base is transcending the rest of the red border. The wearer should definitely pair this alliance with their gold earrings, bangles, and obviously a beautiful broad choker necklace. 
Post Wedding Grey Mysore Crepe Nalli Silks
Crepe is not a very conventionally worn Saree for weddings and other functions. Rather this is a Saree which is more often worn for other associated functions and occasions. The one we have selected is perfectly meant for the post-wedding party. Supposedly perfect for your cocktail bash, or even the significantly popular wedding guest attire. 
Grey Pure Tussar Nalli Silk Sarees
Tussar is from the native Bengal, and that is perfect for the Bridal wedding Trousseau. The one we are talking about is in the colour, but mostly this shade is not worn by newlyweds. The colour is segregated from youth and gory. But times are changing, so are the newfound rules too. Now, anyone can wear any colour of their choice. 
Also see: 12 Latest Sriniketan Wedding Sarees
Mustard Yellow Benarasi Nalli Silks
Yellow is the perfect colour for the beloved Haldi Ceremony! And, these kinds of Nalli Silk Sarees are perfect for such occasions. You get to wear what you desire and the entire unit is surreal and picturesque. Mustard Yellow suits almost all skin tones and is precisely perfect for regular size of shine. You can pair this Saree for daytime as well as a Nightime Party.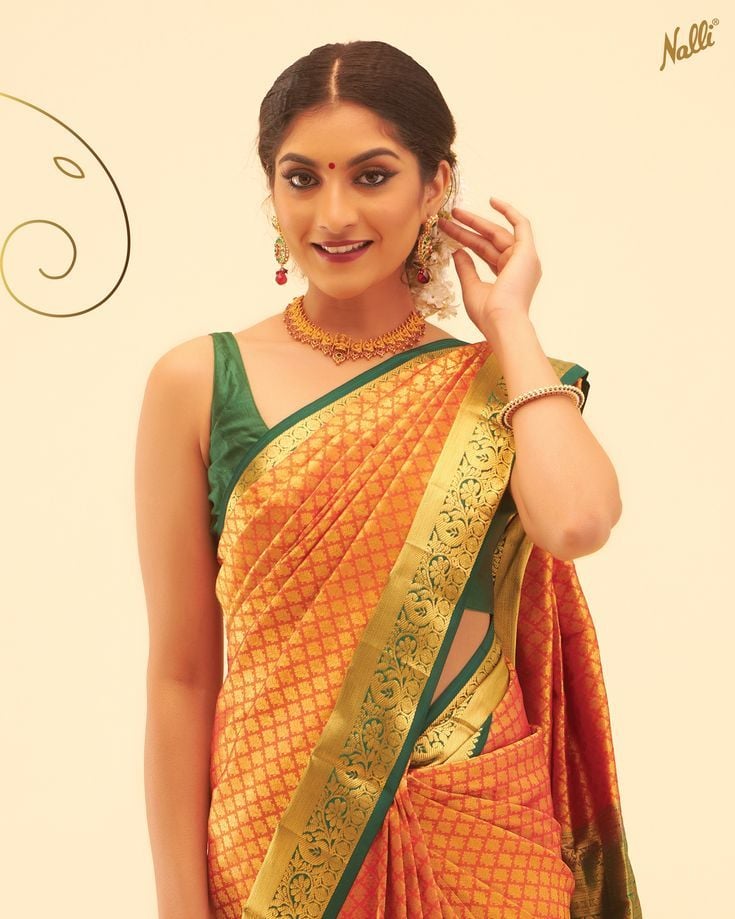 So these were some of the best-selling Nalli Silk Sarees! You can buy yours from their official website as from their offline couture stores. They have massive showrooms around the globe, and you will surely find one near you. To know more about weddings and other events or just to dig more for your marriage closet; do not forget to visit myMandap!