Ajanta Shoes are like a brand of comfort with elegance. People downright trust this brand for multiple occasions, namely their wedding or other instances. We have curated a list for Ajanta Shoes with the best designs for brides as well as grooms.
Wedding Ajanta Shoes for Bride:
Couples are never matching, and the best part about this mismatched love story has to start with their flip flops. Ajanta has thousands of bridal designs, but only five have made themselves to this list of bests.  Not a typical online sale, or a major discount campaign. This is the list of the top five bridal styles by Ajanta Shoes.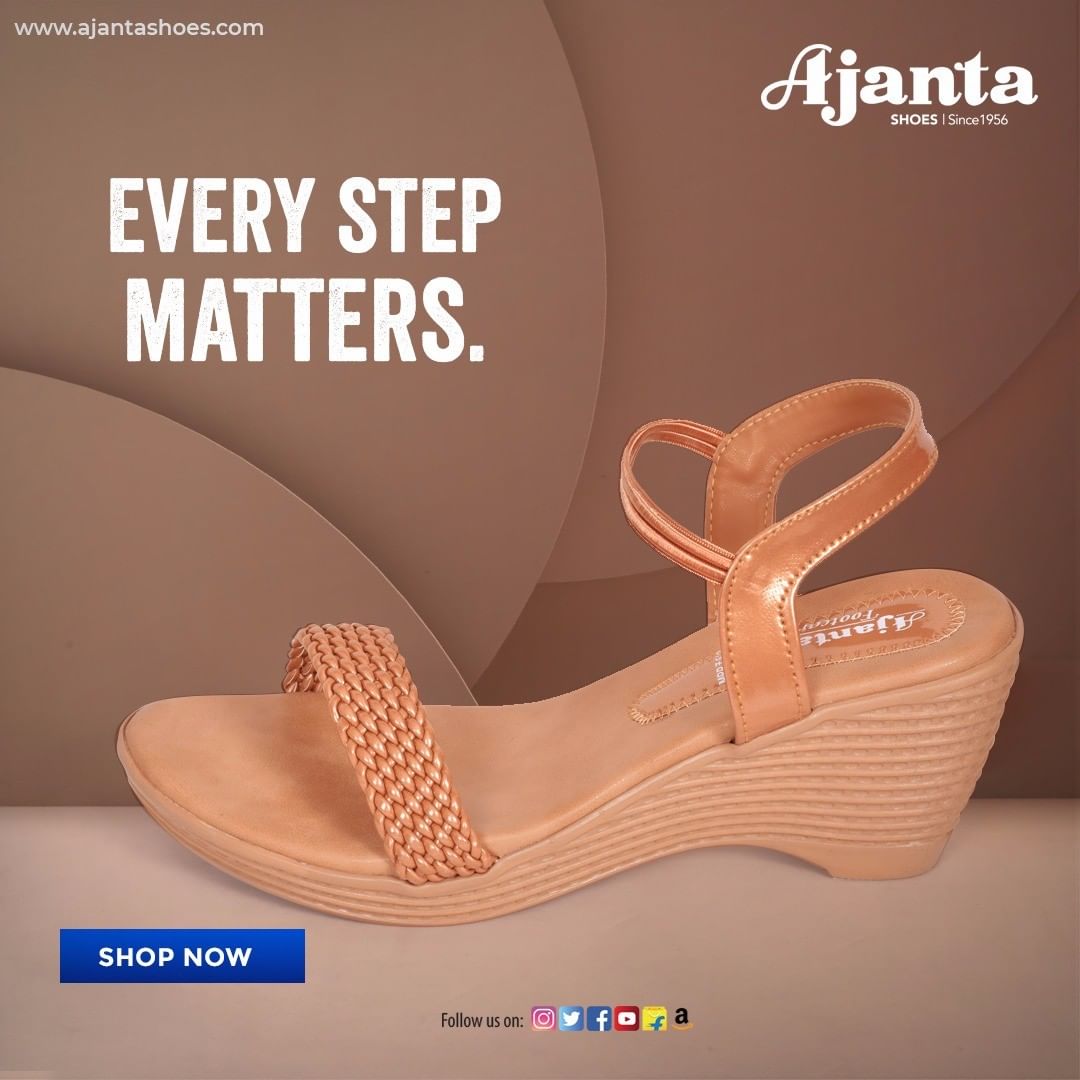 Ajanta Beadwork Wedding Sandals 
Ajanta Footcare's profile on Instagram showcases some of the finest designs. This design has a really low heel, but extremely beautiful sandals work on the top portion of the shoe. The colour golden makes this even more beautiful and abstract as a Wedding footwear design.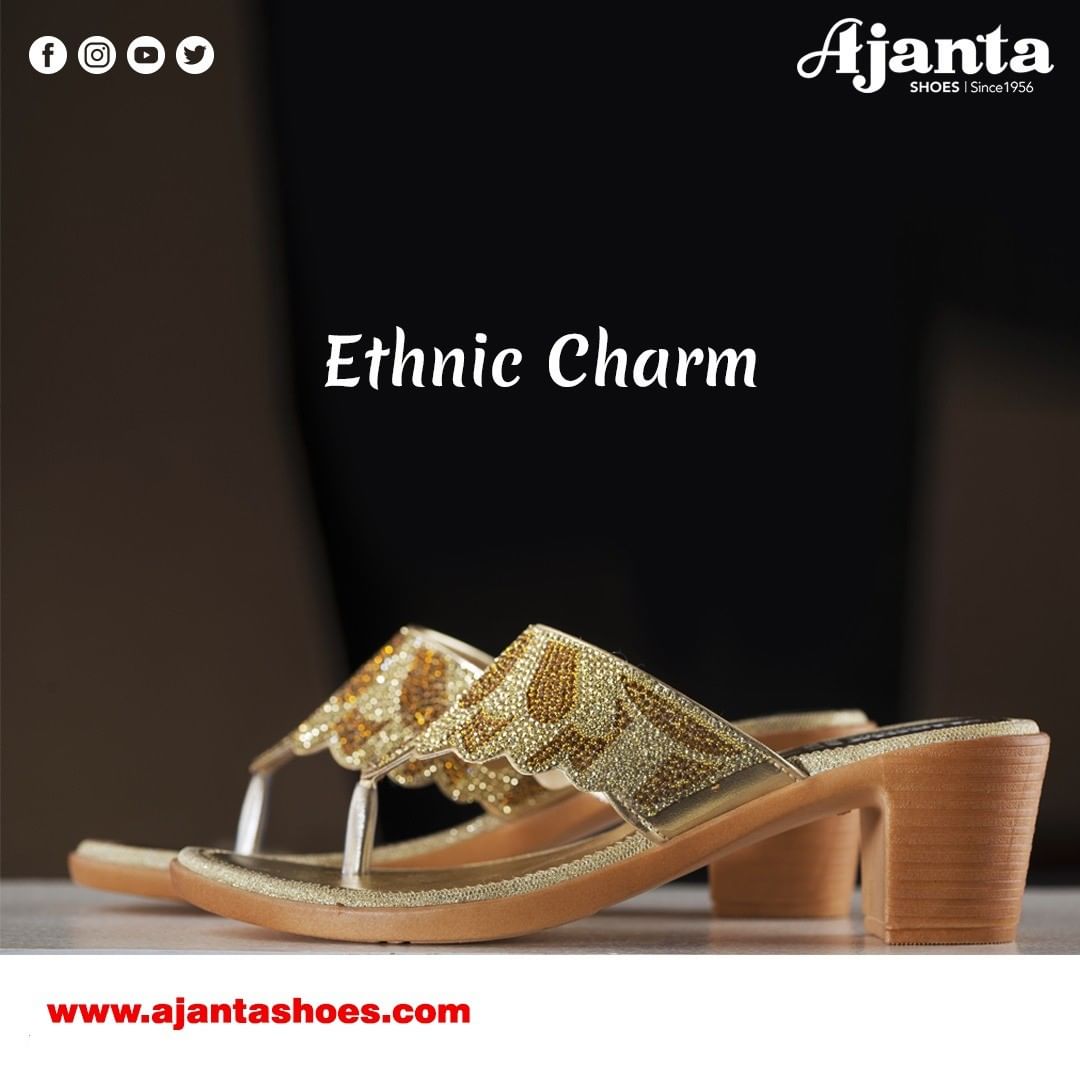 Style:
The beading of the shoe is outstanding, and really very fashionable. The little crystal beads are well stitched into the material of the product.
Toe Ring Golden Ajanta Wedding Shoes
The manufacturing of these shoes is entirely made with proper quality control, and details. This particular design has a toe ring hold, on the big figure. Which has no extension with the interior part of this Anjanta Shoe. The design is simple, but the layout is really very gorgeous.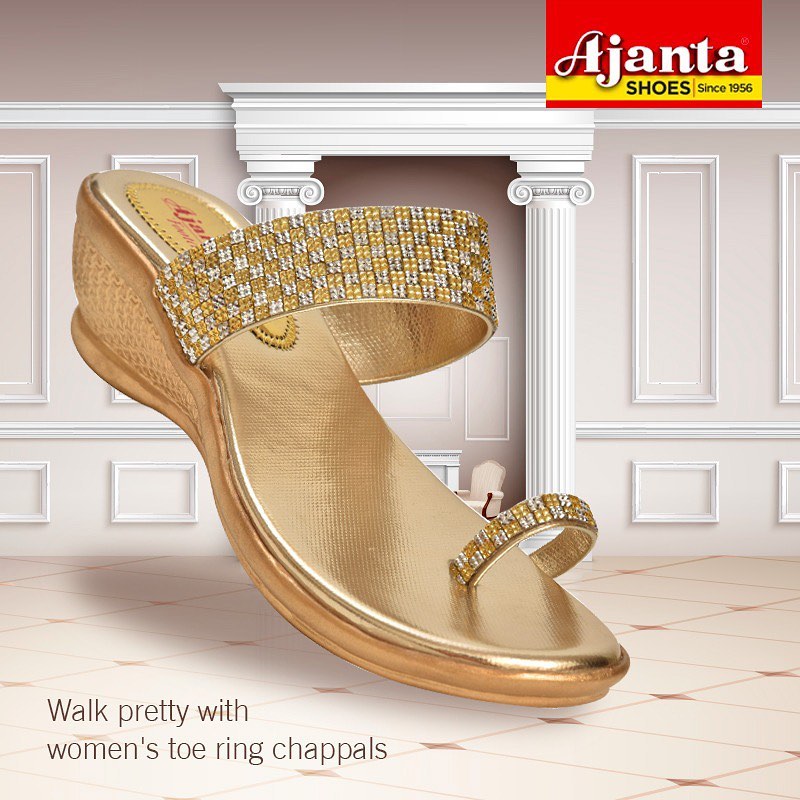 Style:
This shoe also has fair beading work on the visible areas. The toe ring hold has a beautiful golden beading work and also fancy stonework of white and golden on the other end.  
Check also: Sreeleathers Shoes
Golden Ajanta Shoes for Wedding
This is a perfect example of a bridal wedge design, that has some really amazing top beading. The shoe has a subtle golden colour, which is neither over the top nor too pale for a wedding bridal footwear design. You might get this shoe for a good offer, in the online sale on the official website of Ajanta Private Limited.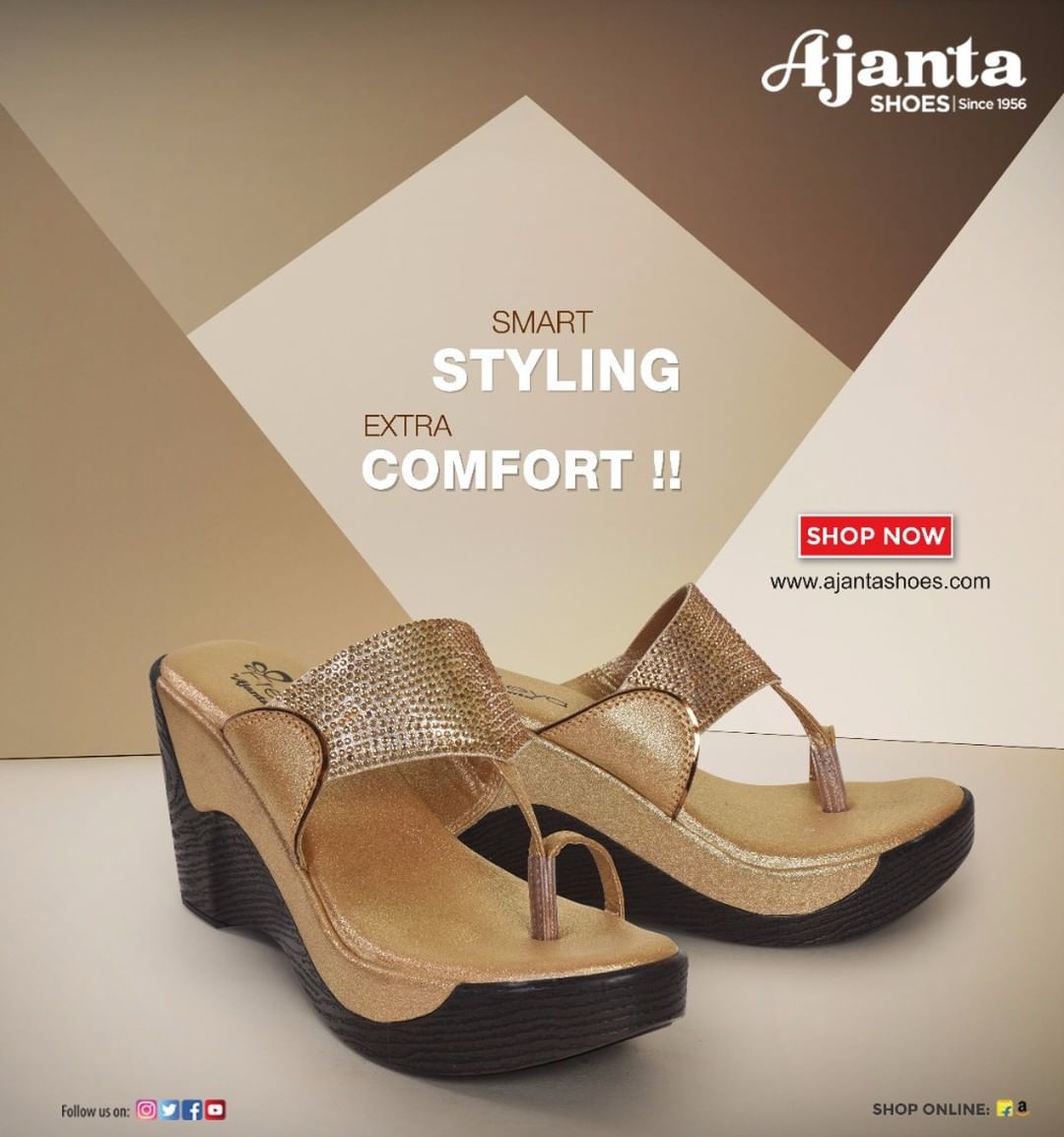 Style:
The lower portion of the wedge has quite a bit of width, bordered by the colour black. And, also a good line of stone works around the frontier portion of the shoe. 
See more: Toe Ring Designs 
Metallic Bronze Ajanta Shoes
The market for Ajanta shoes is quite popular in West Bengal. Especially with these kinds of basic designs. In fact, this particular Metallic design is really glossy and appropriate for daily wear too. The simplicity of these footwear designs is the main attraction behind wearing these.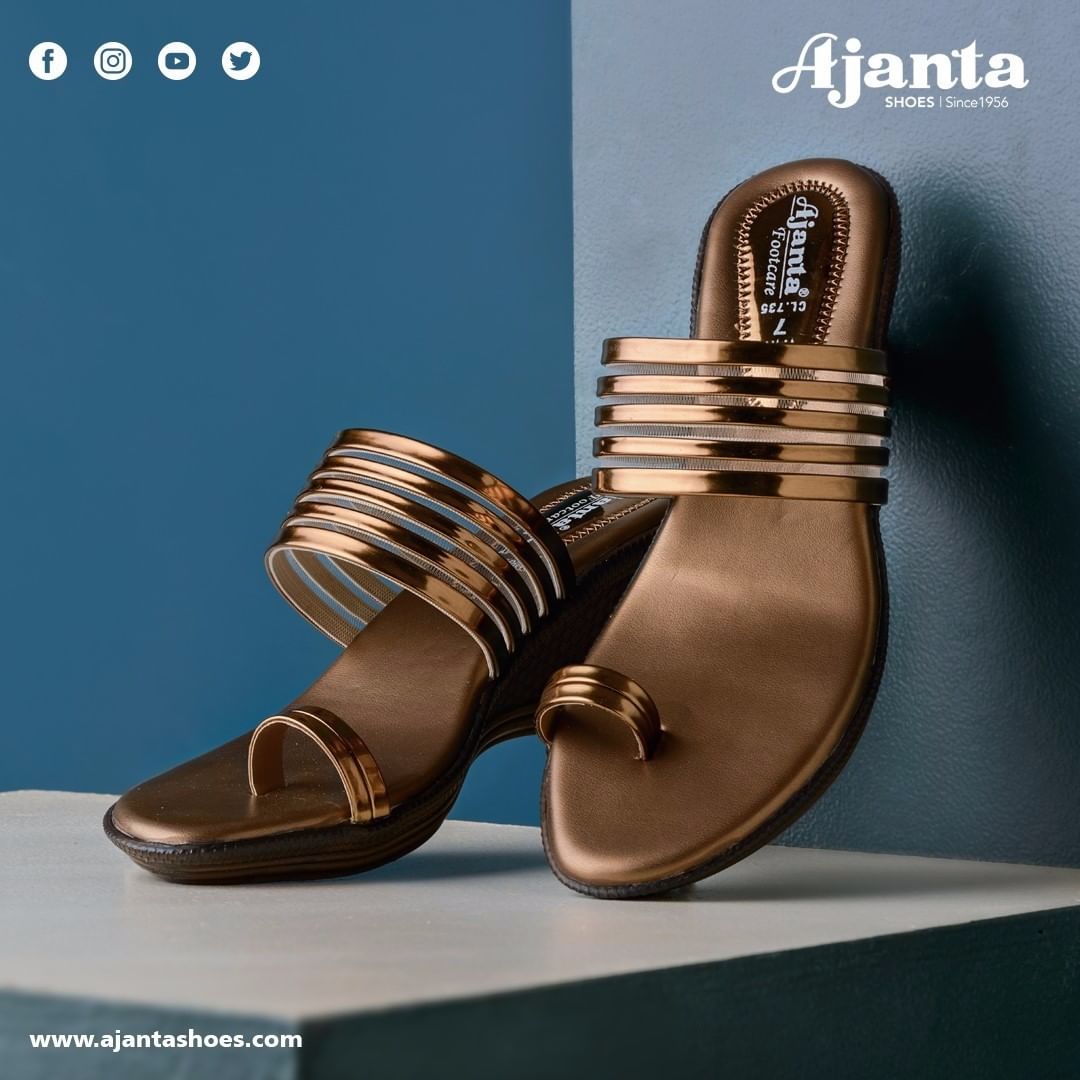 Style:
The parallel ring layout of the shoe and the beautiful bronze colour makes this an appropriate match for certain wedding ceremony rituals. 
Check more: Nagra Juti Style
Summer Motif Beige Ajanta Collection
Ajanta shoes have a Summer Collection too, that comprises fine footwear designs. Any customer would ask for this as their wedding shoe. As, it is extremely comfortable, airy and flexible. The soft beige colour of the sandal is quite pleasing and appropriate for daytime events.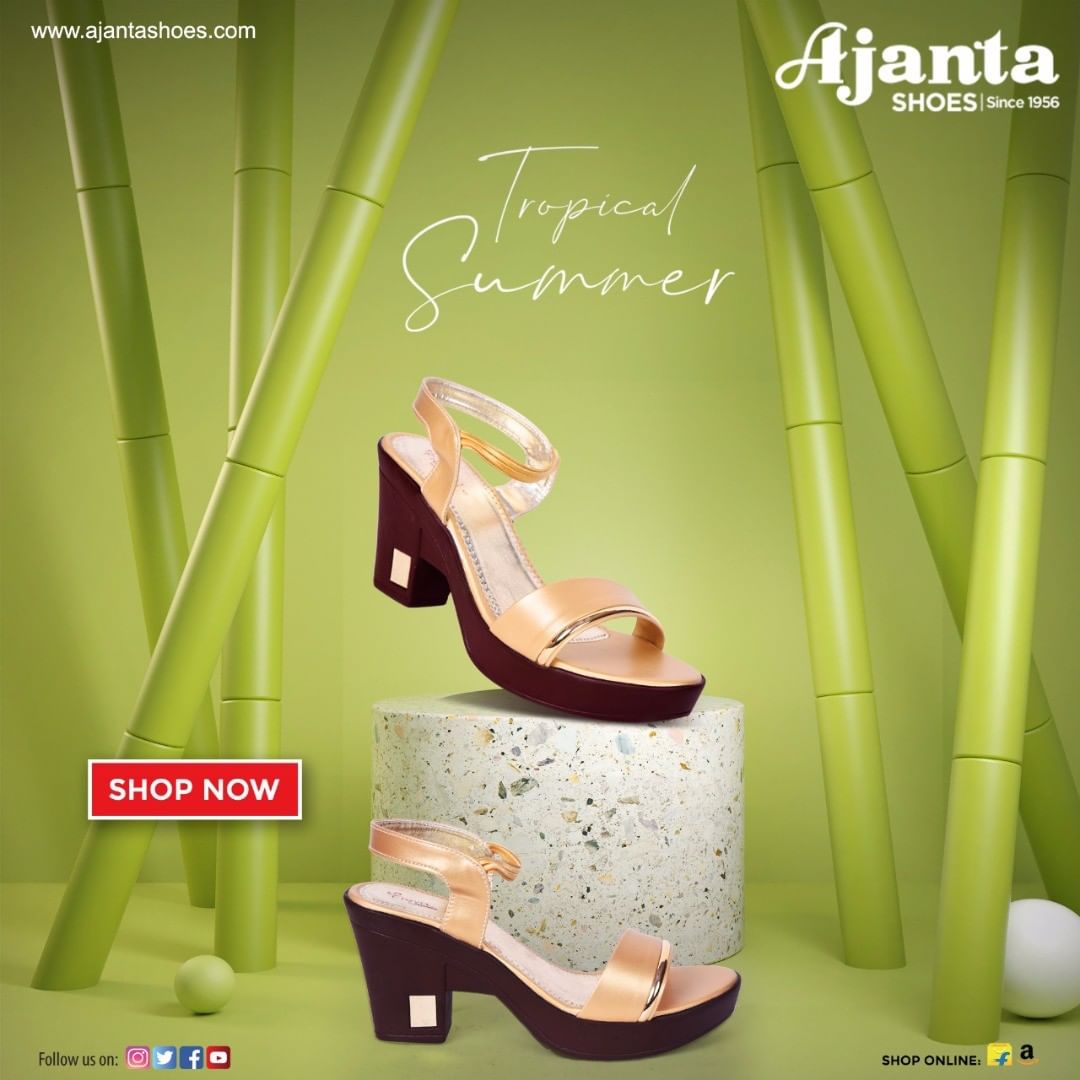 Style:
This particular design has a moderate height in the heel and has a beautiful colour combination. The shoe is adjoined on the heel area, with an elastic band. 
Wedding Ajanta Shoes for Groom:
Ajanta Shoes as a popular Footwear brand has an online store as well as multiple offline showrooms in the city of Kolkata. Their designs are really very popular and have gathered immense appreciation over the year. Like the bridal collection, the groom's footwear designs are also relevant and with a wedding theme. Here, we've some designs for Men.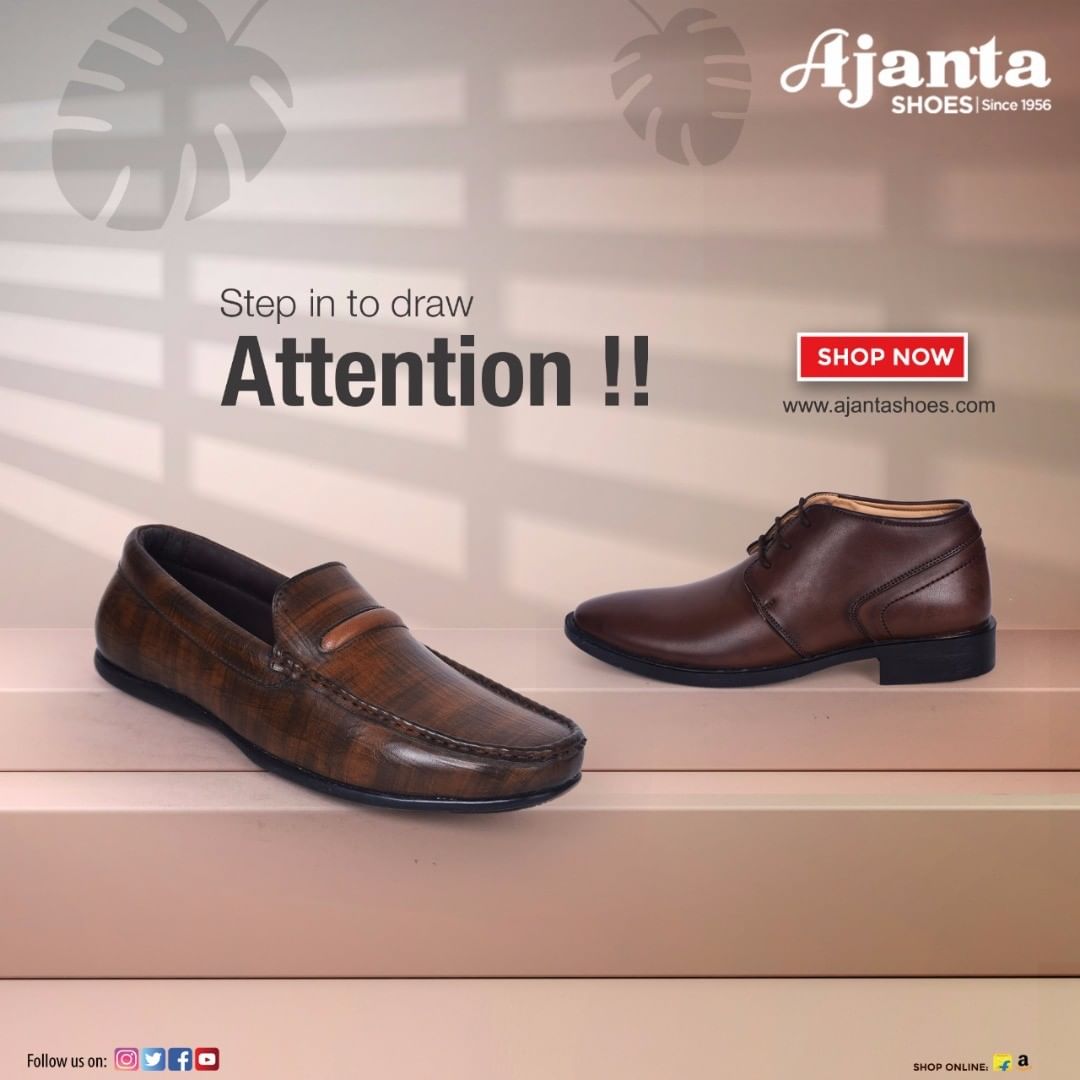 Visit: Adi Mohini Mohan Kanjilal
Kolhapuri Chappals by Ajanta Shoes
Ajanta Shoes have amazing Kolhapuri chappal designs. Treating these kinds of footwear as an option for the big day is a really good choice. This is a Maharashtrian footwear design, typically worn around the Mumbai region.  Men love their Kolhapuri design.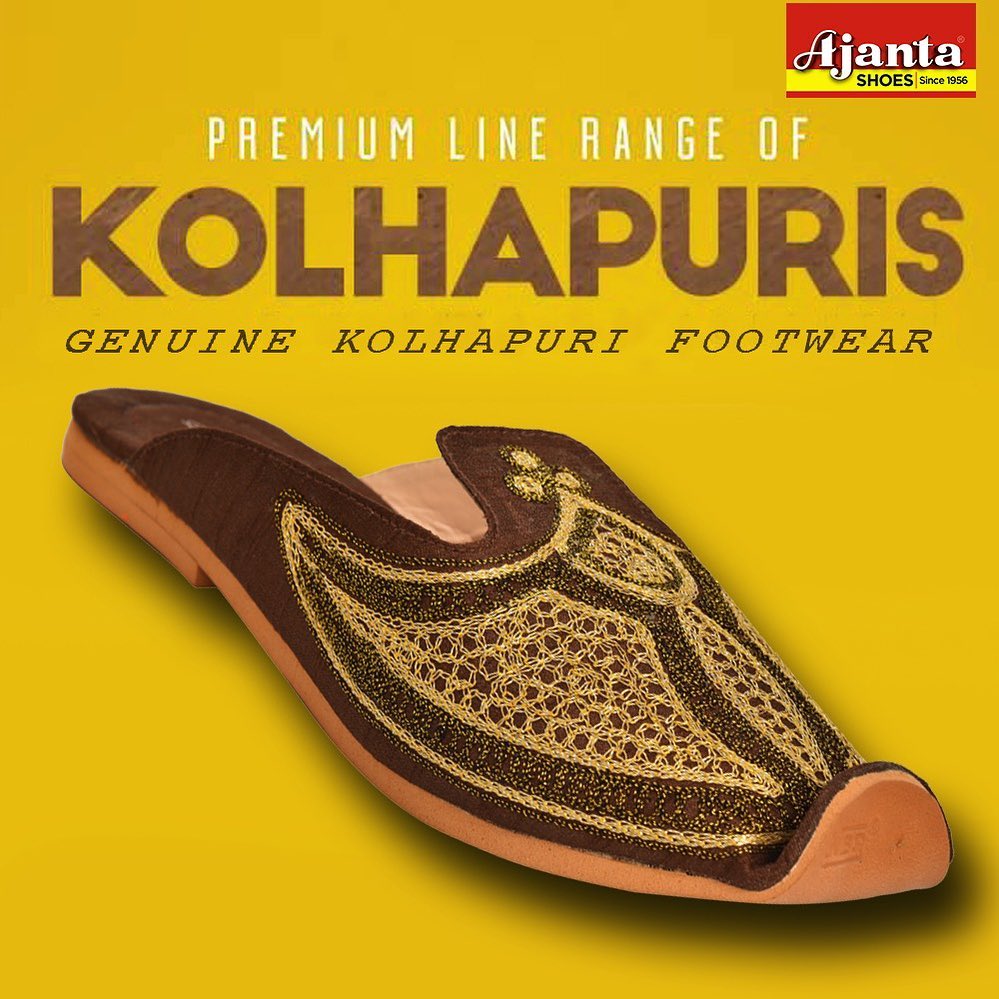 Style:
This goes best with Kurta suits, Pathani suits, Punjabi Kurta suits, or any other fashionable ethnic attire.
View also: Luxury Couple Watches for Weddings Gifts
Chocolate Brown Formal Shoes 
The market report for wedding shopping, transversely specifies that this is the highest selling footwear design for Men. Every groom buys one for their wedding reception shopping, as this is a really fashionable style. The simplicity of these styles is extravagant and rich.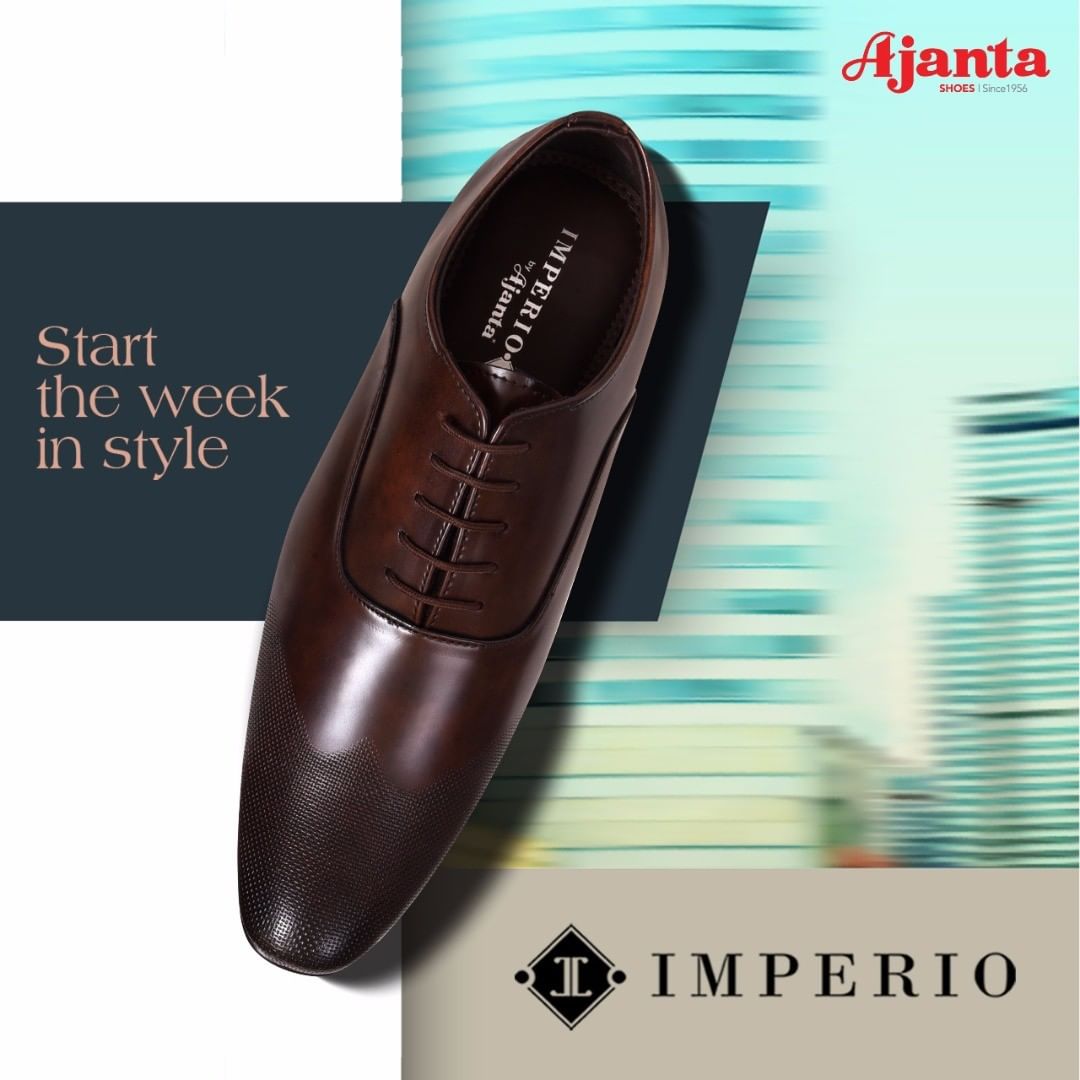 Style:
The chocolate brown colour is quite popular, mostly because it is not black. The shade goes well with almost any coloured suit, but you have to wear this with any formal or western suit. 
View more: Khadims Shoes
Dark Black Ajanta Shoes Moccasin
The black colour of the Mocassin design is well emphasized with the golden band on the front portion. The shoe is quite simple, but really very well placed and designed. The dark colour of the shoe is really very impressive in terms of an authentic Reception outfit. The dark black colour goes well with almost any kind of special attire.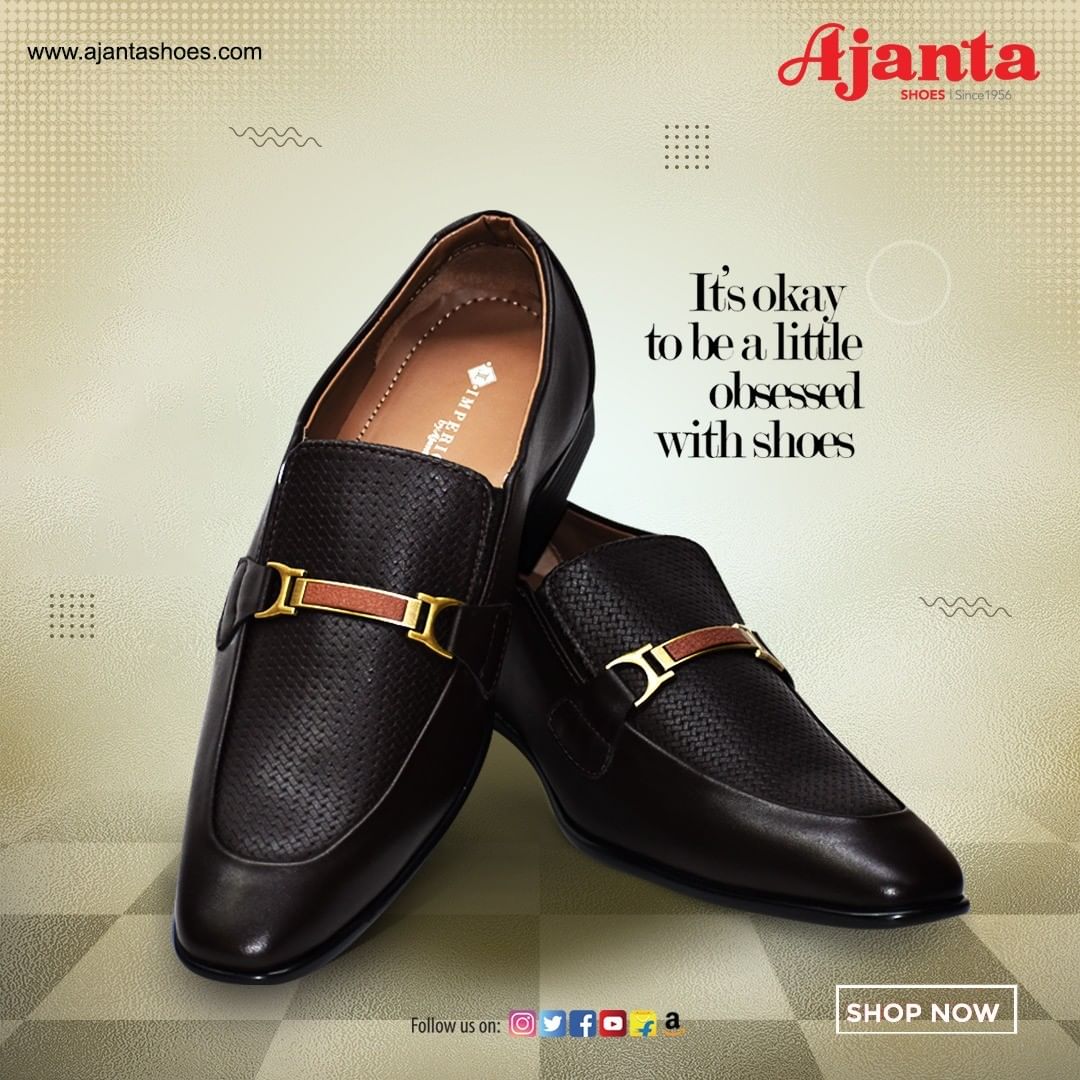 Style:
Like it is supposed to look amazing with a nice fitted black suit, or even a fancy blu formal suit. This can easily be worn at a proper wedding function, or even for the groom's outfit. 
Check more: Mojari Styles for Men
Khaki Coloured Formal Footwear for Men
Many would say, that Khaki is a very obsolete colour for a formal shoe. It looks good as official wear, but not as footwear for the wedding Attire. Well maybe, we all are wrong in here. These kinds of Ajanta Shoes look good with almost every possible attire. Like a suit, or even well-fitted trousers and skirt.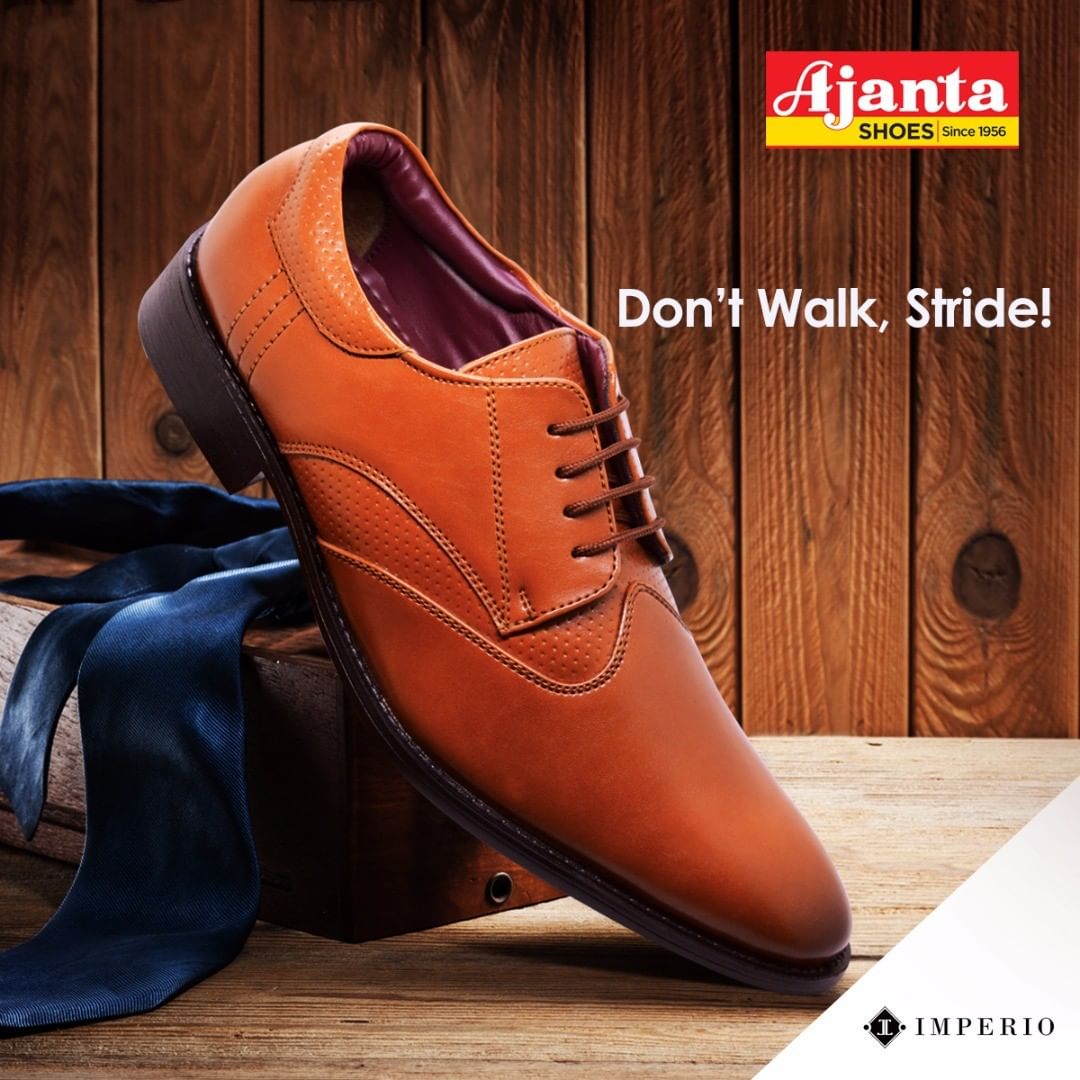 Style:
The advantage of buying this pair of shoes is mainly because you can wear this with almost any kind of attire. Irrespective of the type and design. This goes with dark coloured suits and Indi-western outfit designs. 
Also see: Adi Dhakeswari Bastralaya
Casual Ox-brown Chappals from Ajanta Shoes
Chappals are a fashion statement, and we do acknowledge how good and gorgeous it looks besides any basic outfit or attire. Especially when a groom wears this for his big day. The chappal from Ajanta Shoes goes well with ethnic Kurta Pajamas, and even certain basic outfits, like a summer suit or an Indo western Pathani suit.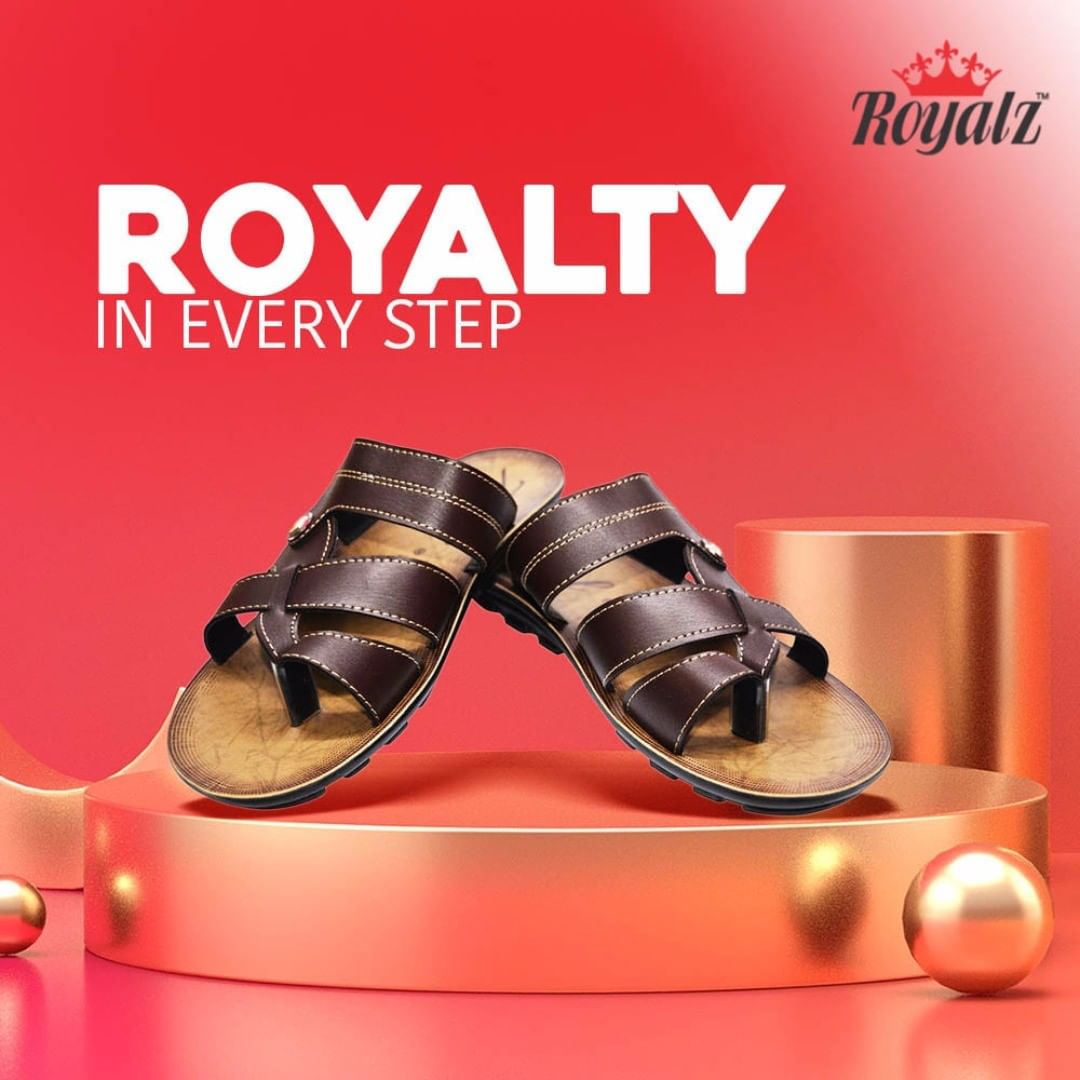 Style:
The style and the design of the outfit plays a big role, especially beside any Ethnic or traditional design. The provided pattern of this shoe is compatible with almost any kind of attire. Specifically speaking of casual wear, worn for daytime wedding rituals.
These were some of the classic Ajanta Shoes that are typically worn at a wedding function. Good for brides, grooms and even party footwear. To know more about wedding fashion, shopping, rituals and other events visit myMandap.