Patch Work Blouse design became trendy since '2 States'. Remember Alia Bhatt, a.k.a Ananaya wearing a beautiful South Indian Style Saree, with her set of red Patch Work Blouse. The entire movie was a piece of art, especially with such a beautiful designer clothing wardrobe.  Here we have those particular sets of designs, that are commonly known as Patch Work Blouses. 
Top 10 Patch Work Blouse for Indian Brides:
I personally love anything new, specifically if that has to do something about fashion. Being fashionable and up with the trend, calls for the person to own their own set of backless blouse designs, off-shoulder blouses, sleeveless or long-sleeve blouses, and finally Patched Blouse designs. So, here we have some of the best ones meant specifically for the bride. 
Must Check: Maggam Work Blouse Designs
Golden Patch Work Blouse with Phulkari Embroideries
I love Golden designs, mainly for two reasons primarily. Firstly the ornamental colour, and secondly the way it accentuates any design from one to a full-on hundred. You cannot skip on this one, and that is exactly why we have this as number one on the list. 
The major portion of the blouse is having a gorgeous white base, which is further patched out with golden fabrics, and golden threadwork. I would suggest this blouse for almost all kinds of functions irrespective of the time. Perfect for days, and night events as well. 
Check more: Beautiful Princess Cut Blouse Designs
Jacket Designed Patch Work Blouse with Dhori
Jackets are a new addition to any blouse design, which elevates any bridal look. The woman is wearing a comfortable Patch Work blouse, which has an additional Jacket style stitched to the base.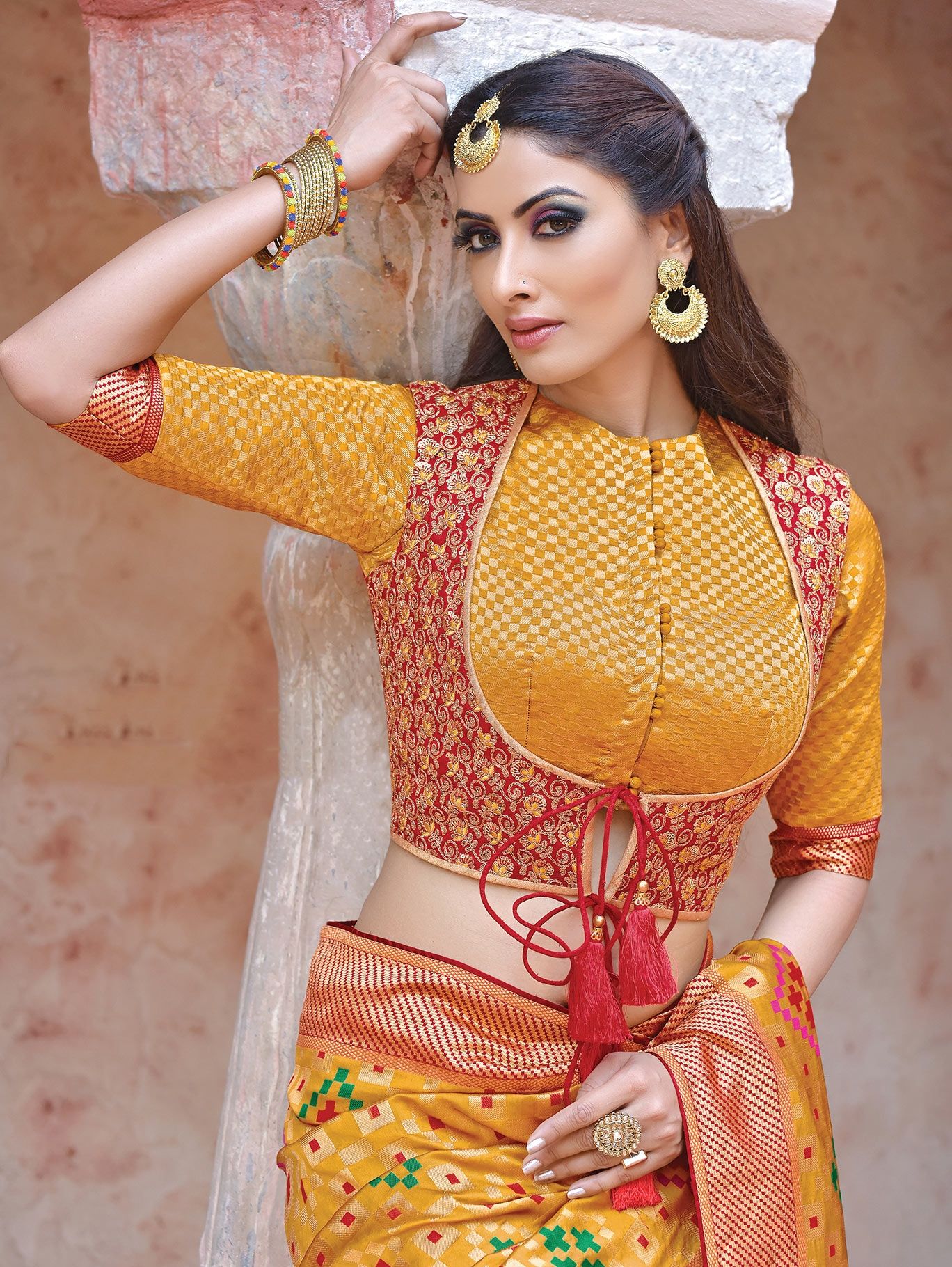 The patching is attached to the blouse, and cannot be skipped. The frontal portion has an adjoined 'Dhori' or a tasselled thread which is used as an additional decoration to the blouse. Mostly this design is suitable for your Haldi Ceremony or even the Sangeet Night. 
Must see: Puff Sleeve Blouse Design 
Patch Work Blouse in Chanderi and Mirror-work
Mirror worked Chanderi designs are my favourite. This is like two beautiful weapons in a single piece, and to be honest two good things do not harm anyone right. Well, that is exactly what we are talking about here.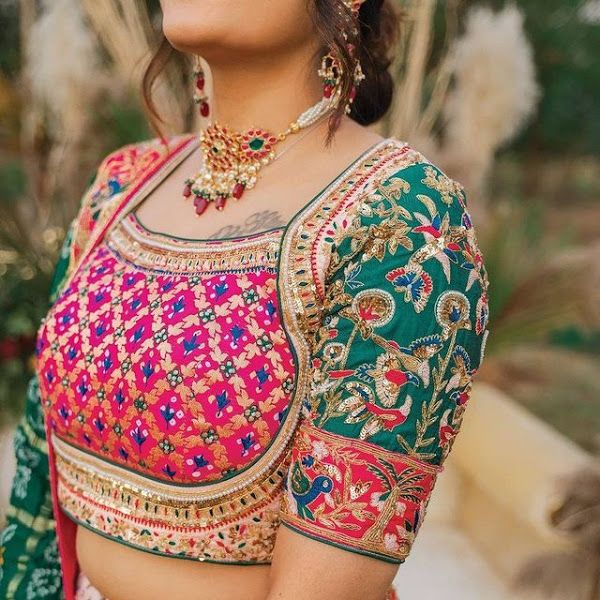 The patching of Chanderi with some mirrors added to is, is an absolute delight for the wearer. Ths Patched blouse would look fabulous with a simple Chiffon Saree or a swiftly made crepe silk Saree. 
Must read: Adi Dhakeswari Bastralaya
Black and Pink Chaderi Patch Work Blouse
Pink is my favourite colour, and that is one of the most preferred bridal colours too. Every Indian Bride prefers their bridal attire to be in the darker range, like red, green, blue or even pink. Well, black is a total no-no for such occasions; but when it is about a Patch Work Blouse, no one says a No. 
Surprisingly this particular design has patching of both such colours that differ from one's opinion about wedding attire. This is not one of that conventionally worn attire for the big day, rather a sideway attire for Cocktail Parties and other occasions. 
Read more:  Traditional Tant Sarees 
Pink Chanderi Patch Work Blouse with Net Sleeves
Chanderi Blouses are always my favourite and as a matter of fact. Even better when that particular blouse is patched out with net sleeves, and other major subtle decorations. In Patch Work Blouses the main decoration is fabric and patterns. 
All patterns in these blouse designs are well combined. The beautiful pink colour is appropriate for a newlywed, or even a bride. So, I totally recommend this attire for your engagement party or even the Roka Ceremony which demands something extra. 
Must See: Aari work blouse designs
Kanjivaram Silk Patch Work Blouse in Yellow and Orange
Patch Work blouses are always appropriate to wear on a daily basis. I would highly suggest these particular kinds of work for your Kanjivaram Saree too. The particular combination that we are talking about here, has a gorgeous silk base, and also a gorgeous set of embellishments on top of it. 
The subtle yellow colour of the blouse looks even better with those beautiful patchings of orange in it. Why this one? Well, this design would look perfect with your other set of Blue, or pink Knjeevaram Saree. 
Also see: Best Nalli Silk Sarees 
Red and Green Mandala Patch Work Blouse
Red is the perfect colour for brides, and as a matter of fact Green only adds up to the beauty of the design. The beautiful design of the blouse, and the perfection of the fabric, that is exactly what you need for arranging a good look. The perfect red colour and the gorgeous decorations on it. Accentuate the entire look of the blouse. Believe me, I love wearing these kinds of Patch worked blouses.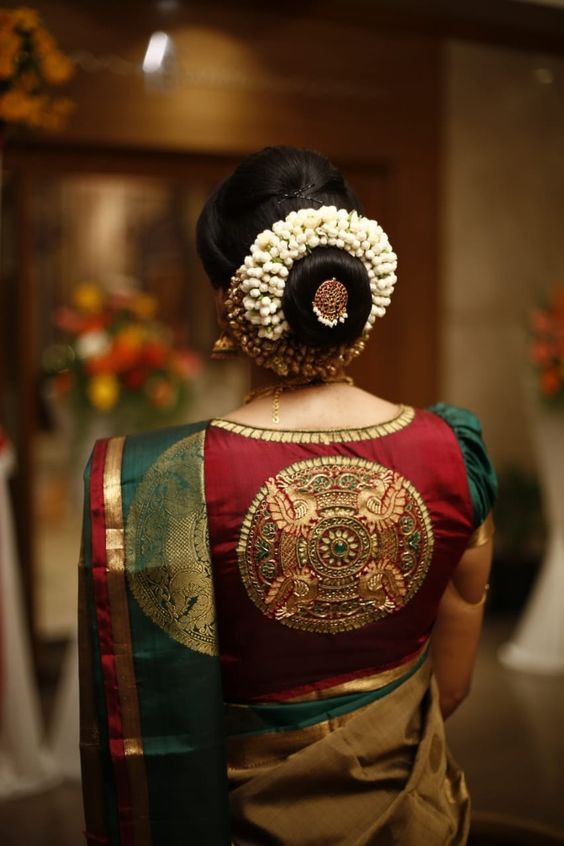 There are multiple Mandala Patchworks that are ambiguous and rightly set with one another. There are many options for this combination, but patching works really well with these kinds of blouses.
Check Must: Adi Mohini Mohan Kanjilal
Floral Zari and Chanderi Silk Patch Work Blouse
Floral Zardozi Sarees and a combination of Chanderi were added to it. Well, this blouse combination is a perfect description for the South-Indian style Sarees. There is a chance, that you can accentuate this particular look with some beautiful temple jewellery earrings or even a gorgeous Golden Jewellery set.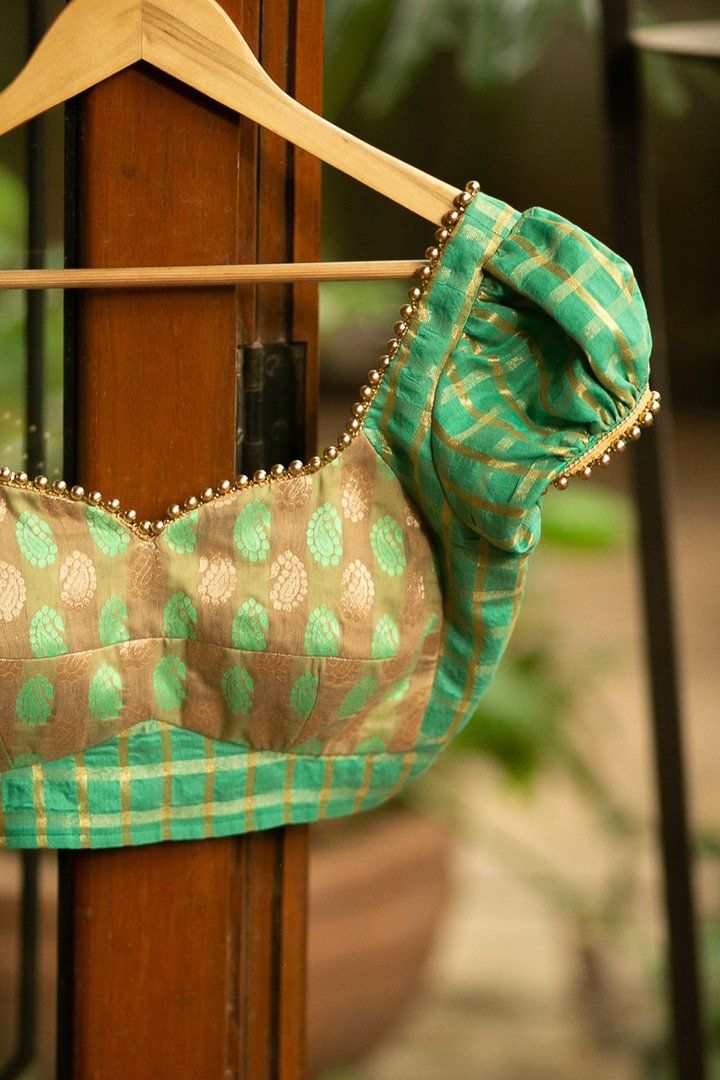 Floral Zaris and Silk thread, together with form the best of designs. In fact, you can utilise this blouse design with your favourite Kanjeevaram Saree or even the most amorous Silk Saree out there. Wearing these kinds of Patch Work blouse designs depends entirely on the one trying it.
View more: Indian Silk House Agencies
Pink and Golden Silk Patch Work Blouse
Patching is an art, which is exclusively exercised for these kinds of blouses. As a matter of fact is, you wouldn't be disappointed at all. The way the beautiful pink fabric is combined with some Folden threadwork pieces. Together they create apiece of art, which is exclusively in fashion these days. Wearing a gorgeous Saree with some fabulous Golden jewellery is probably all that you need.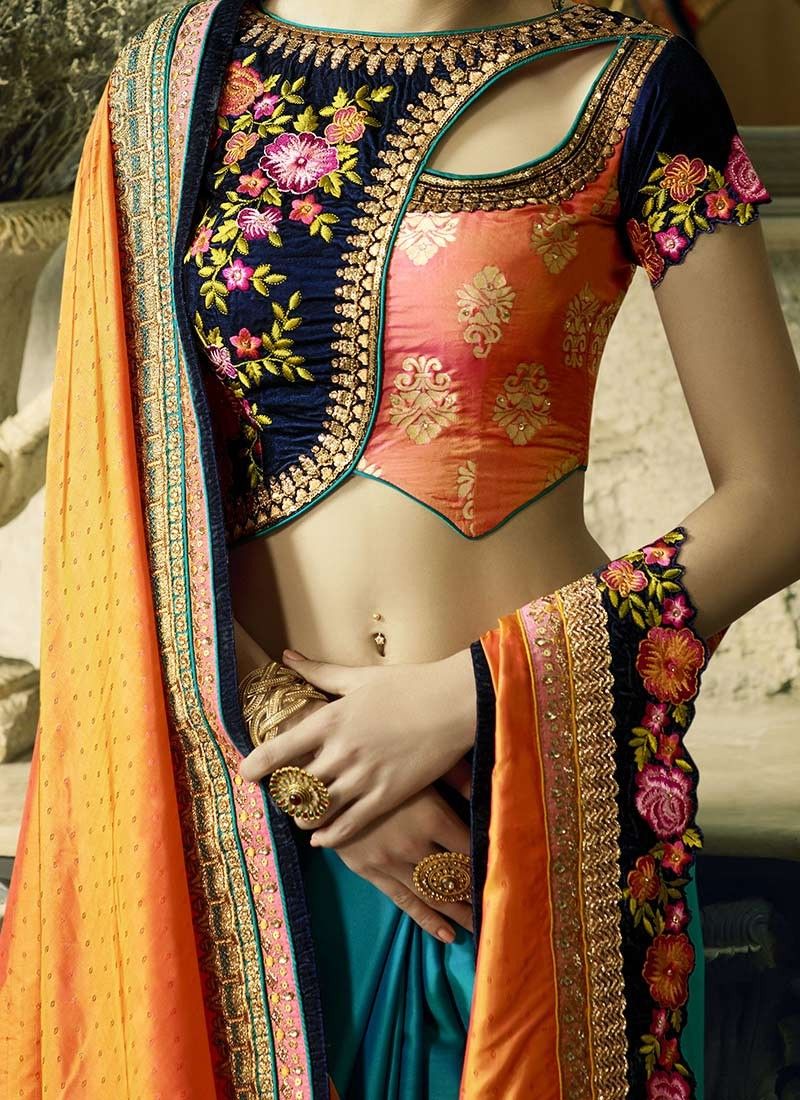 So these were some of the best designs, that goes well with multiple other outfits too. Well, you can implement some fabulous designs with it, and call it a day. Patch Work blouse designs are quite common for wedding attires.
Check also: Sriniketan Latest Wedding Sarees
White and Brown Block Prints Patch Work Blouse in Cotton
Blocks prints never go old, and to be honest that is exactly what you need for the ultimate glow of the night. Cotton blouses are not really worn by brides for their wedding ceremonies. Rather this one is more like a formal blouse, meant typically for semi-formal outings. You can wear what you want in the best of your style.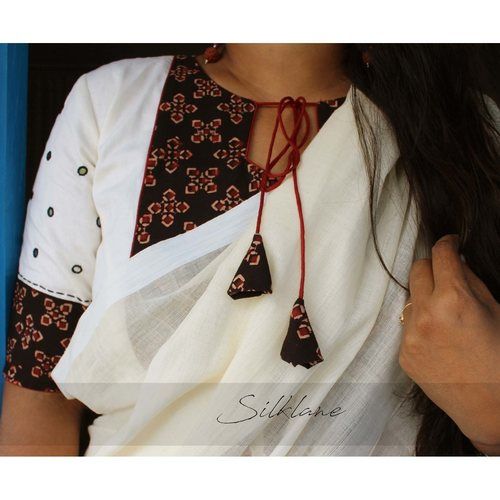 View more: Green Bridal Blouse Design
These were some of the best Patch-Work Blouse designs know more about weddings, and other fashion-related pieces of stuff, do not forget to visit myMandap.