A Prince Cut Blouse design is one of the most worn apparelss in the world right now. Personally, it has some of the most innovative shades and a really creative pattern for the wedding ceremony. 
Trust me with a blouse design like this, you wouldn't really have a complaint regarding your wedding attire. First of all, it is conventional and exquisite and secondly, it has some of the most unique colours added to it. 
Top 10 Prince Cut Blouse Designs for Bridal Lehengas:
The reason why wearing such a design can get slightly tricky is, it is entirely based on how the tailor has stitched the front portion. Starting with a simplistic bow pattern, this is more like a Lehenga Blouse design. The pattern of the blouse is usually kept really simple. More than a single-handed blouse design, this comes in multiple variations.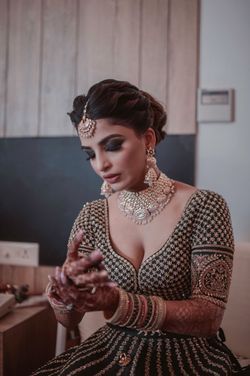 The Prince Cutting front portion is nothing but subtle detailing, which makes your blouse far more apprehensive and detailed. The bride who is wearing this blouse design looks more suited, and slimmer, and it accentuates their chest area. Which is something that all ladies have a special place for, trust me, we all want our outfits, to be piercing, and accentuating too.
Pastel Pink Prince Cut Blouse for Lehenga
There are plenty of gibberish things, that you would hear from your Lehenga Skirt but very few elaborate things are heard about the way a pretty little Prince Cut Blouse Design. Starting with the fitting, to the way it is worn for the day. A princess-cut blouse, s far easier to tackle. While a Prince Cut needs your tailor's absolute attention.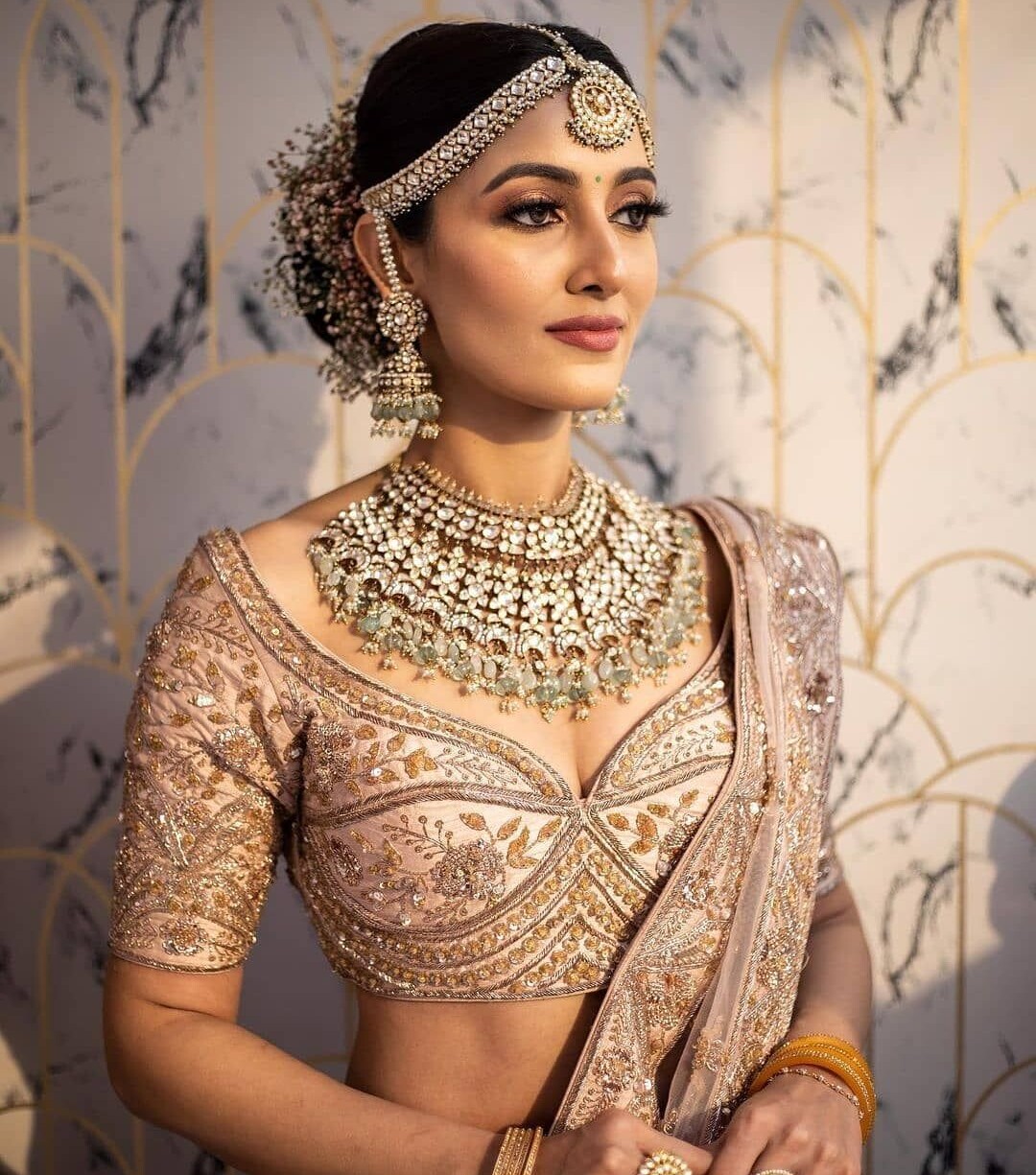 Hee, we have some of the best designs in Pastel Pink. This is one of the most common Indian Bridal colours, and you can completely trust it for your wedding day. This is simple and really very versatile. Like, this can be paired with your most unconventional Saree, as well as with the fanciest Lehenga Skirt.
Check related: Princess Cut Blouse Designs
Empress Black Prince Cut Blouse for Rajasthani Lehenga
Black is not one of those colours, that you might hear about as your wedding attire. Rather this is considered the worst shade, which should not be i your bridal trousseau. Trust me, you can actually wear black, as times are changing as so are the norms for choosing your bridal outfit. Now people, hardly care about what they wears.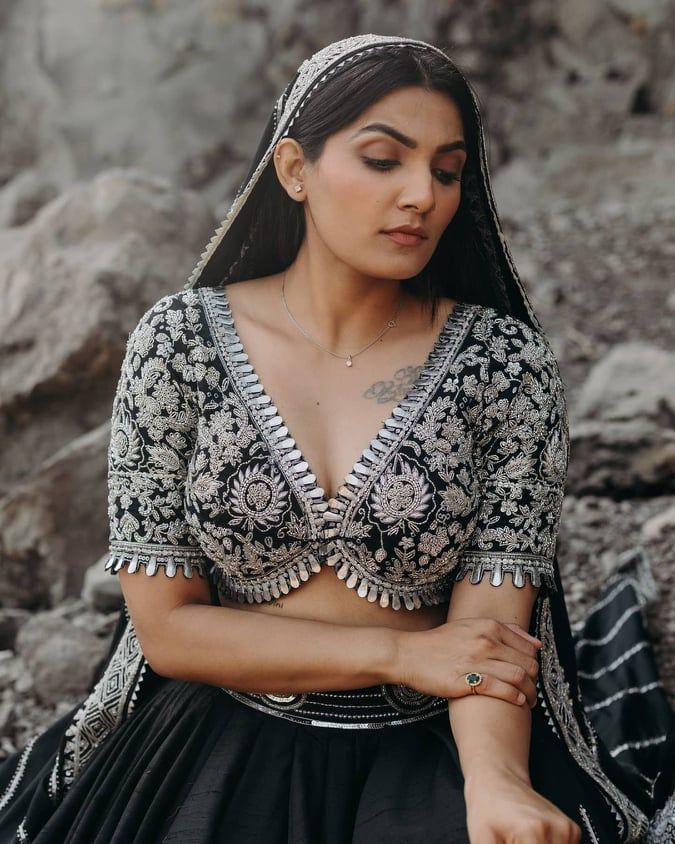 For such a chance, a Prince Cut Blouse Design like this is the best choice. This has a pretty good front cutting, with the most accentuating neckline, and the best border and base embroidery. Apart from being a good outfit, this is the safest choice for the Bridal reception or even the post-wedding cocktail bash.
Must see: Puff Sleeve Blouse Design 
Red Chikankari Prince Cut Blouse with Sweetheart Neckline
As an attire for the big day, this has the most welcoming neckline and the most pretty Prince Cut Neckline too. The tailor has curated a fine fabric, to make this Lehenga Styled Blouse design. YOu can style this blouse design with almost any kind of blouse, irrespective of the cut in that type of outfit.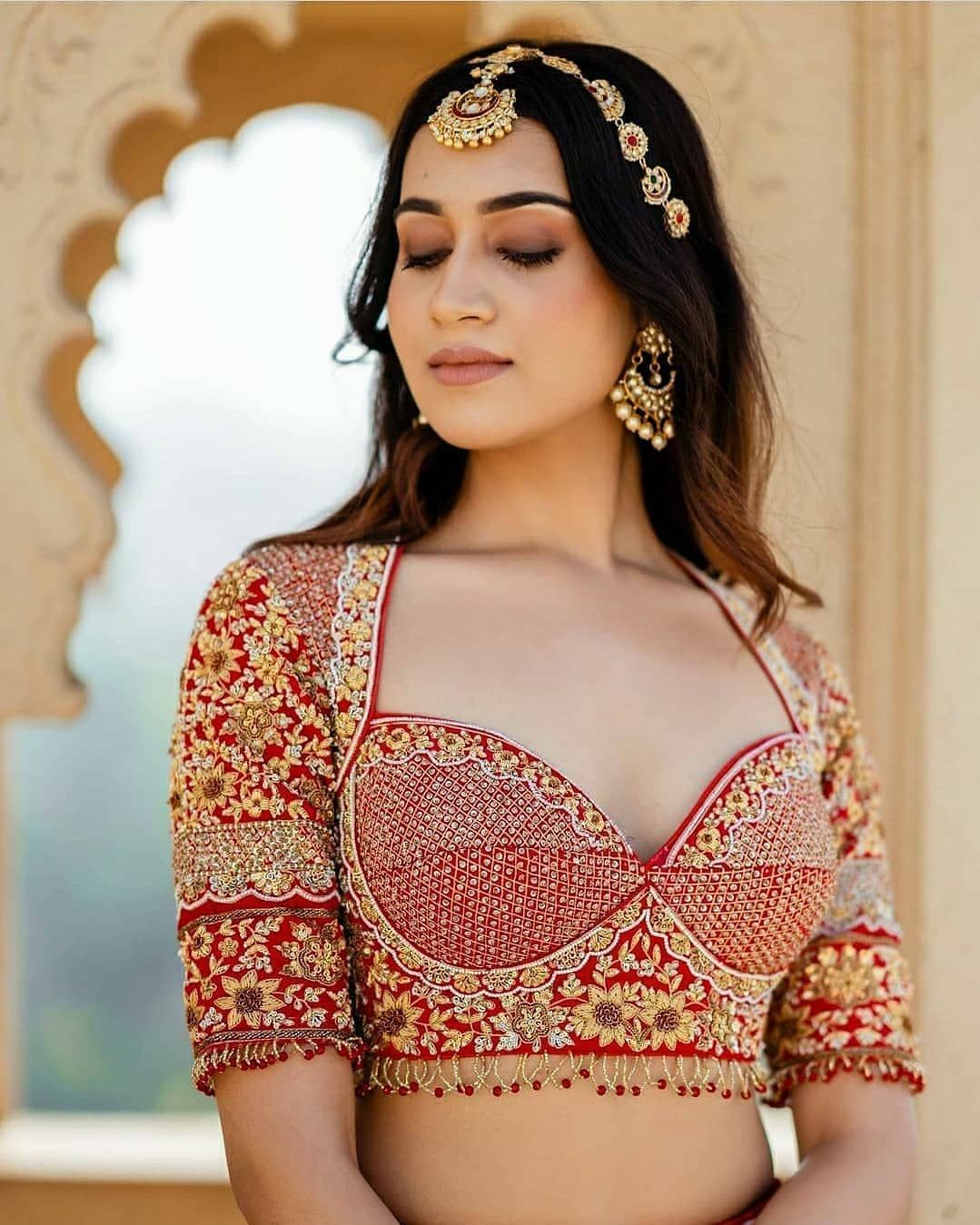 It should suit your Bridal Wedding Saree or even the most obvious wedding lehenga. A Prince Cut Blouse Design like this is trusted as the easiest design as it also has the slightest layer of Princess cutting added to the tip of the neck. Which is also known as the Sweetheart neckline.
View more: Green Bridal Blouse Design
Royalty Blue Prince Cut Blouse with Aari Embroideries
I love blue, and certainly, this is the kind of colour that suits everyone. In fact, this is the easiest shade to style. Trust me, this is the fanciest design for the big day and it never gets too old for a Bride to wear. No matter, what is your body type, this colour should suit you.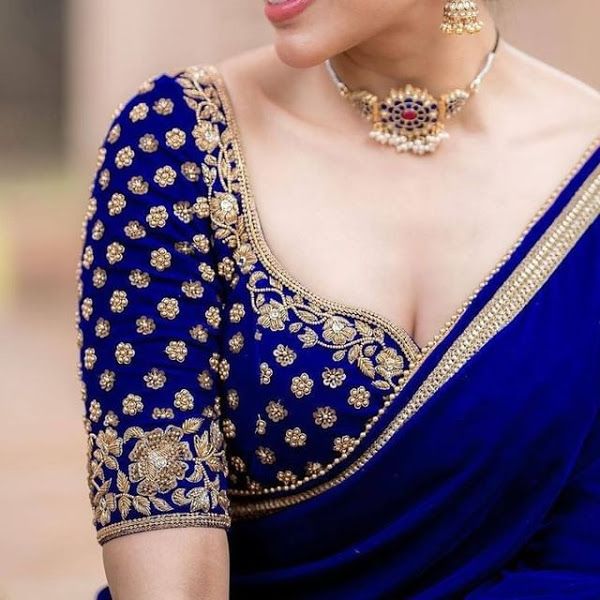 A shade like this deserves no explanation, rather this deserves to be at the top of the list of the best designs. Other than the most convenient neckline, this particular outfit has a really fine Zarikari embroidery work, which is made with the smallest, and most shiny beads.
View more: Patch Work Blouse Ideas
Red Zardozi Prince Cut Blouse in Velvet
Don't you think, this particular Prince Cut Blouse was born to be a Bridal Blouse Design? Just look at the chest design and the embroidery which is filling the ends and the tip of the neck. Isn't this the prettiest design, that I have spoken about so far?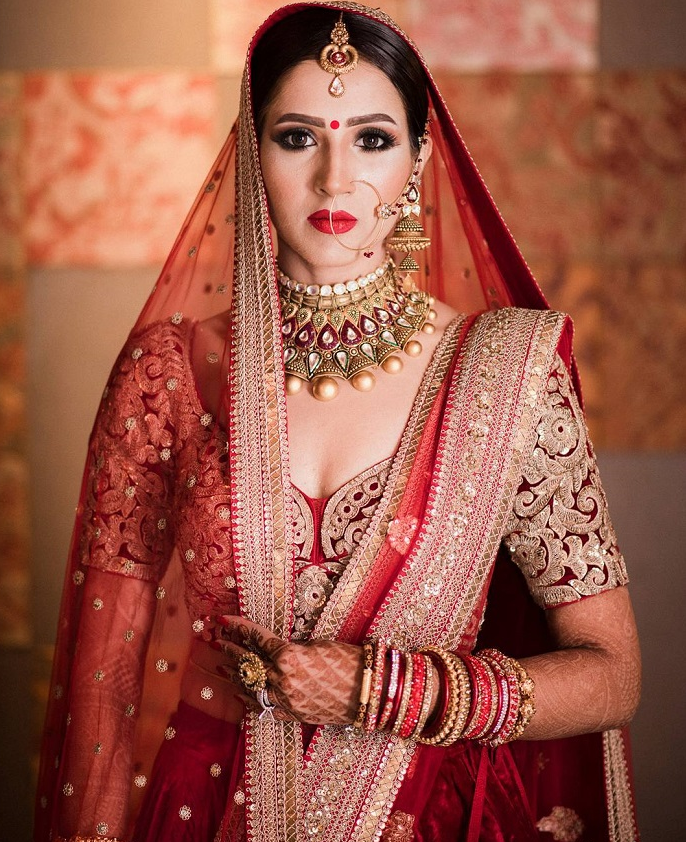 The amazing red colour and the gorgeous velvet material are standing out as the best option for this particular Prince Cut Blouse Design. As a bridal outfit, it has everything that is needed to make it more relevant, and in fashion. The designer has fathered the best, Bridal Dupatta with the Lehenga Design.
Must See: Aari work blouse designs
Crisscross Prince Cut Blouse in Gorgeous Pink
Crisscross designs are my favourite, as the stitching here has more details than most other outfits. This is a kind of design, where the tailor has added some really pretty details to the end of the row, with some additional baselines. I personally have a special place for these amazing designs.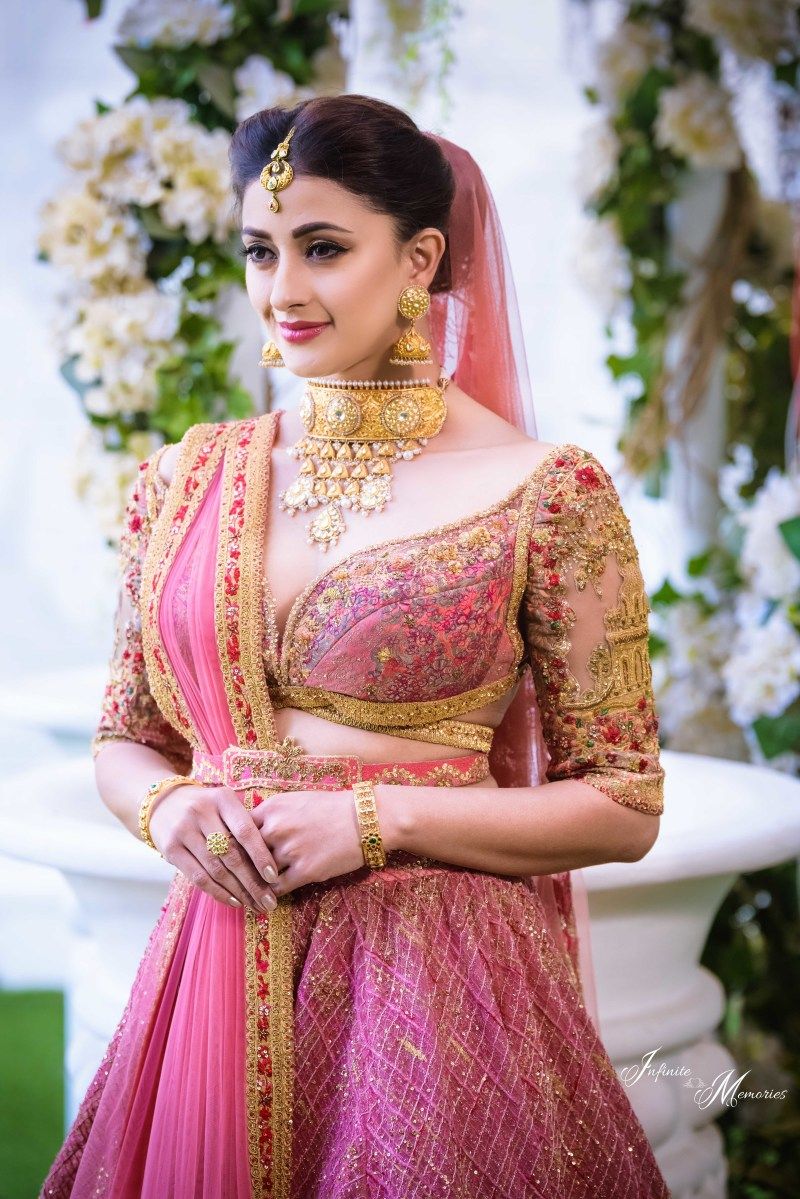 The colour and the fabric pattern, both are accentuating and trendy at the same time. Trust me, you should style a pretty detailed bridal Dupatta with this particular Prince Cut Blouse Design, and broad and highly decorated Lehenga Skirt too.
Phulkari Coral Prince Cut Blouse
Phulkari designs are moderately a safe c choice for a Prince Cut Blouse. Being a well-detailed fabric, this is hard to pull out. Especially when you are doing it with a firm grip on the base of it. Starting with some low-end tools, a Prince Cut blouse design like this is a love for all.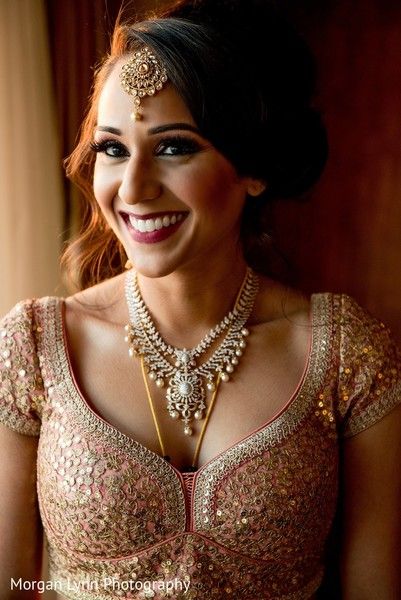 This is fantastically pretty, well designed and has the fanciest curving at the cleavage end. This is making the blouse, even more, accentuating the chest and trust me, this would highlight flaunt your necklace, and other neck pieces of jewellery.
Must Check: Maggam Work Blouse Designs
Crystal Beaded Prince Cut Blouse in Beige
Crystal beading is a style, that only a few people know how to endure. This is a finely stitched blouse design, especially with th most beautiful embroidered material and the glossiest fabric. Trust me, you can completely wear it for your wedding ceremony. Firstly it has the prettiest fabric, and secondly the most gorgeous material.
All these things are not only adding up to the look of the blouse, but it is accentuating the look to a completely different extent. Trust me, such a beautiful blouse design deserves to be at the top of the list. With multiple options for a simplistic blouse design, this particular option has been on the list of the best for years now.
Read more: Beautiful Kalire designs
Orange Red Prince Cut Blouse with Red and Yellow Floral Embroidery
Yellow flowers are an additional decoration for almost all kinds of  Prince Cut Blouse designs. The best part about these things is totally around the neckline. The shiny fabric, and the fabulous embroidery on top of it. That is the main attraction of these kinds of blouses. 
The posterior portion of the blouse has the appropriate Prince Cut design and is mostly chosen for the purpose of a wedding lehenga. I would suggest wearing this particular design for your Sangeet ceremony, and definitely as a sheer dupatta by your lehenga skirt. 
Visit also: Bengali Saree Look Ideas
Golden Zarikari Red Prince Cut Blouse 
I suggest Zarikari Lehengas to everyone. This is one of the most Indianized embroideries, that has all the best features required for a wedding ceremony. The fabulous golden threadwork and the beautiful embroidered fabric, together with forms of the best Prince Cut Blouse design.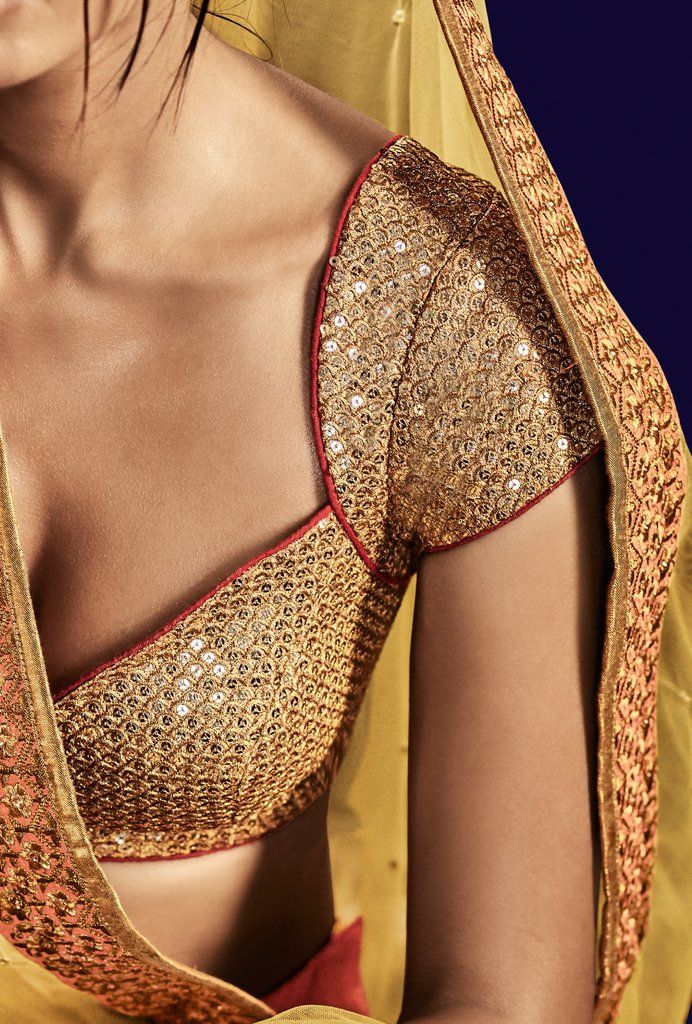 Apart from that, there are other little features that you see in this particular design. The posterior portion of the blouse is exactly like the Lehenga Skirt. The 'Ghagra' is simple, with some gorgeous associated 
Must Check: Golden Bridal Lehenga
So these were of the best  Prince Cut Blouse designs that you might call for your big day. Make sure that the Lehenga is of your choice, and that shall suit you girl. To know more about Bridal Fashion, Jewellery, and other Wedding related stuff visit myMandap.